With your own private infinity pool, The Balé is a quiet oasis of tranquillity and seclusion making it one of the most luxurious hotels in the world
Bali is a destination that really knows how to do luxury. From the moment you land, it's a place that screams opulence, and luxury is always the first thing that springs to mind when thinking of this amazing island in Indonesia. With that in mind, with The Balé they really do have one of the most luxurious hotels in the world.
We stayed at The Balé at the very end of our trip after travelling around Indonesia for a month. We wanted to treat ourselves to something special, a place where we could lay in the lap of luxury to pause and reflect on our amazing Trip of Wonders. Well, we couldn't have found a better place than The Balé to do it in.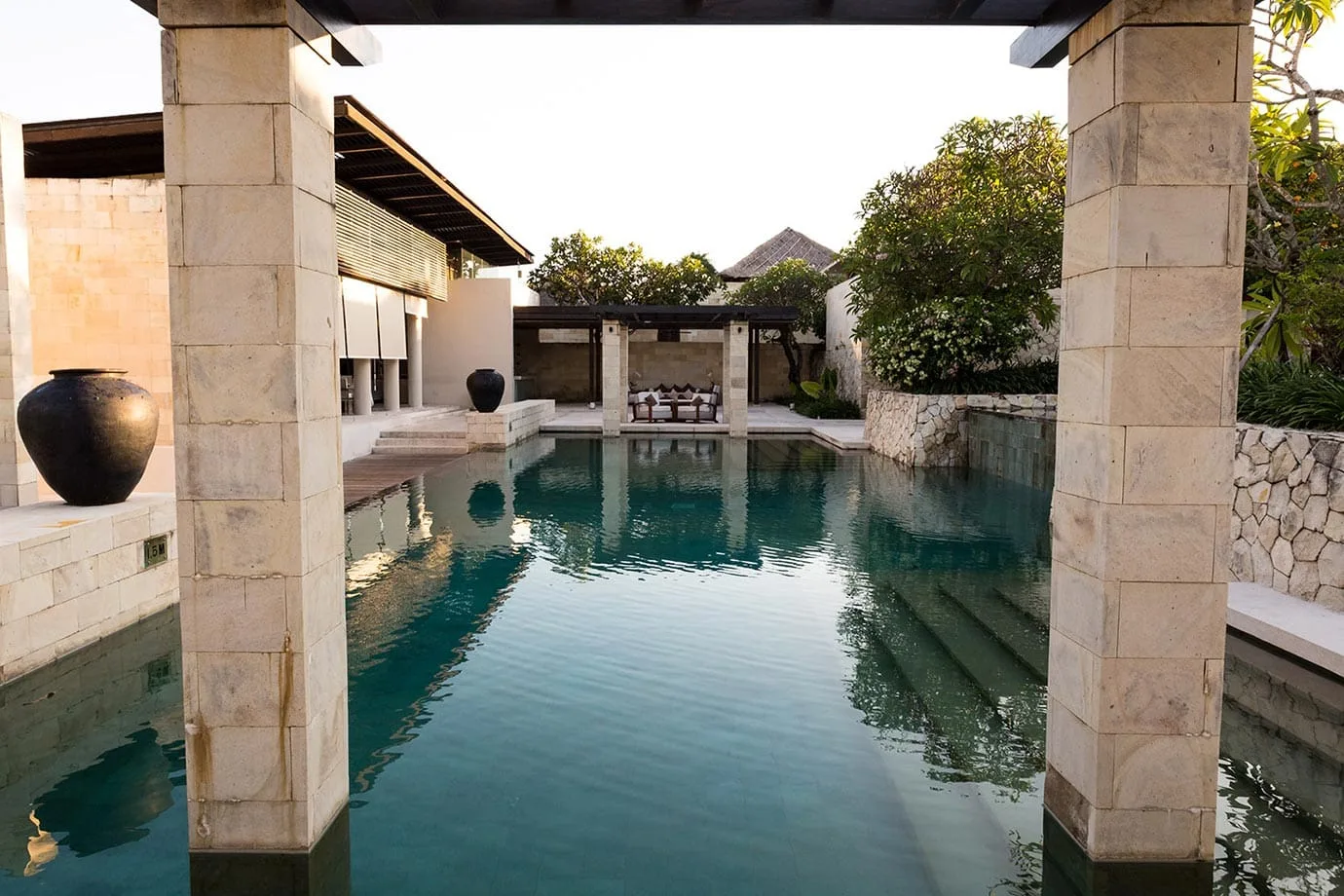 Located just off the beach at Nusa Dua in southern Bali, The Balé is an amazing hotel that's just perfect for couples, especially those on their honeymoon looking to get away from it all.
As I walked into reception, I immediately noticed the use of running water everywhere – there was a fountain outside the reception and a couple of still water features just inside – and it had a real calming effect on the hotel.
When we checked in, we were greeted with smiles and an ice-cold glass of ginger mojito (non-alcoholic, of course). There's a huge emphasis on well-being at The Balé – it's supposed to be a place where you can really kick back and relax, a place of quiet seclusion.
One way The Balé maintains this quiet seclusion is they have a no child policy. This is an adult only resort, and I have to admit not having kids running all over the place really did make me feel much more comfortable.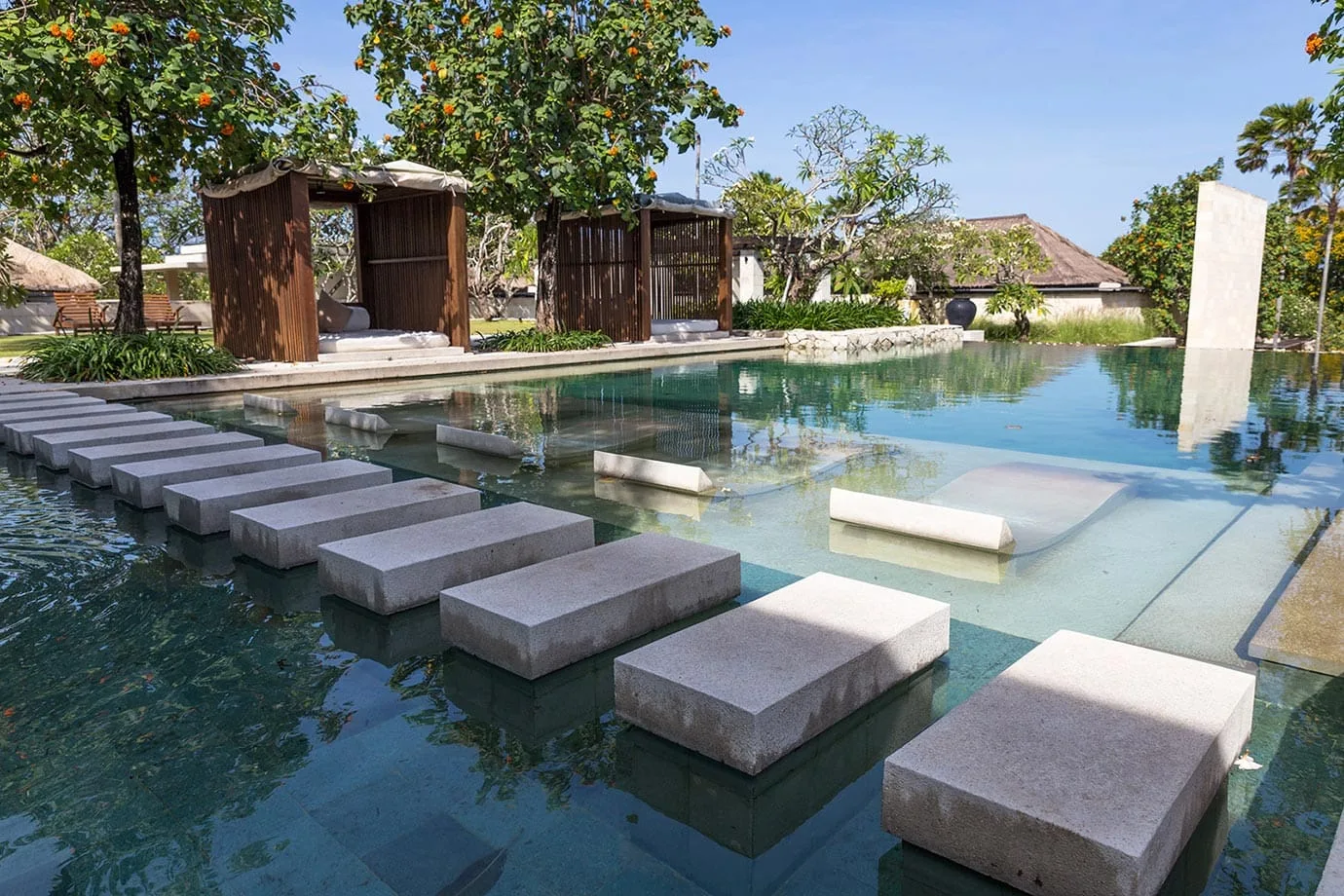 Despite the fact that there are 29 pavilions at The Balé, each one is tucked away to feel like you're the only one staying at the hotel, and most of the time we were there it did feel like we had the hotel just to ourselves!
Even though there's a huge main swimming pool, each room has its own infinity pool too, so the majority of couples prefer to spend their time in their own company as opposed to outside in the communal areas.
Also, there are huge king-size double beds both inside the room and outside. Each room has a sleek modern interior and a beautiful bathroom with rain-showers again both inside and out.
In fact, the whole design of The Balé is modern and minimalist with strong lines, and the whole hotel feels a lot more Japanese in influence than Indonesian.
The Balé has its own private spa, and as the focus is on "revitalising your soul" there is a 15-minute welcome massage for all guests which is perfect for putting you in the mood.
Another thing that's complimentary is all soft drinks in the mini-bar. Also, you can get free transportation into Nusa Dua or to a local restaurant which is incredibly useful. With the hotel being just off the beach, there aren't too many restaurants within walking distance, so having this service, for free, is amazing.
There are two restaurants at The Balé – TAPA, which is a tapas Asian-fusion restaurant at the very front of the hotel, and Faces which is a small gourmet restaurant with an open kitchen in the hotel.
Faces is also where you have breakfast in the morning, and this was without a doubt one of the highlights of the day.
With a huge selection of hot and cold dishes, breakfast is an all-out al la carte affair, but you can be very healthy with a selection of fruits and nutrient-rich juices if you want.
We had the eggs benedict and the baked eggs, and even though these can be quite heavy, they were surprisingly light. Also, the pancakes were to die for.
Even though The Balé is set just behind the beach (a 2-minute drive or a 5-minute walk), the hotel does have a private secluded area on the beach with sun loungers and an attendant who provides cold towels and water.
Again, despite people being around you, The Balé has somehow managed to capture this feeling of seclusion, and the relaxed hotel vibe definitely reaches down to the beach too.
One thing The Balé prides itself on is its service. Even though we only stayed there for two days, all the staff knew our names.
And another real nice touch was when we left. We were flying from Denpasar airport at 7am so they made sure we had a wake-up call at 5am and they even prepared a breakfast to take with us. It's the small things like that that go a long way.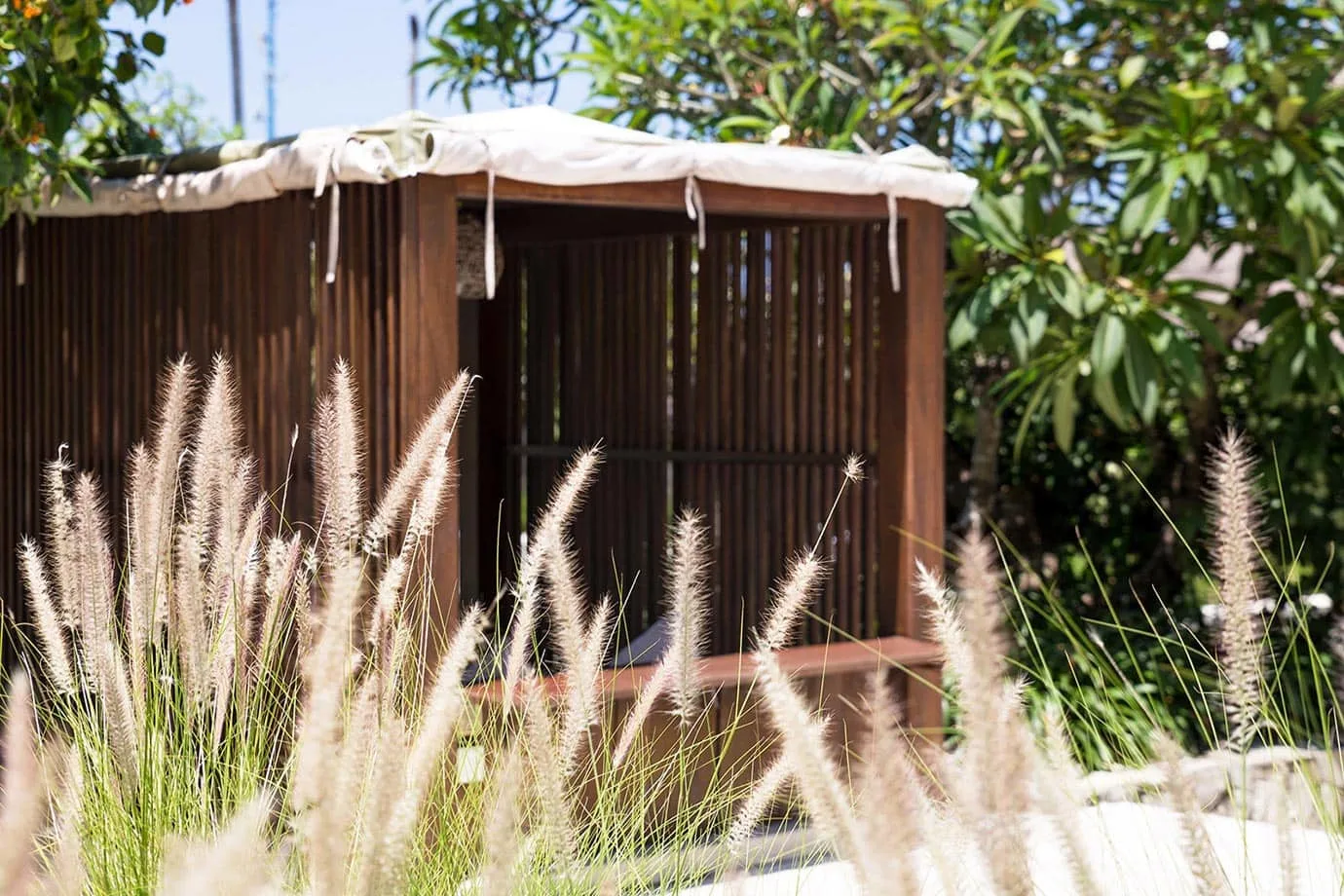 While we stayed at The Balé, everyone really went out of their way to make us feel comfortable, and despite the fact that we shared the hotel with other guests, it actually felt like this was just our hotel, just our own private experience.
For those looking to be cut off from the world, to live in luxury if only for a few days, then The Balé really is one of the best hotels in the world.
A one-bedroom pavilion at The Balé costs approximately £327 per night and a luxurious two-bedroom pavilion costs approximately £527 per night. All prices include breakfast, a 15-minute massage treatment, free mini-bar and free transportation to the beach and to Nusa Dua.
Address:
Jl. Raya Nusa Dua Selatan. P.O Box 76
Nusa Dua 80363
Bali
Indonesia
Tel: +62 361 775111
bliss@theBalé.com
Like this blog post? Then make sure you Pin it!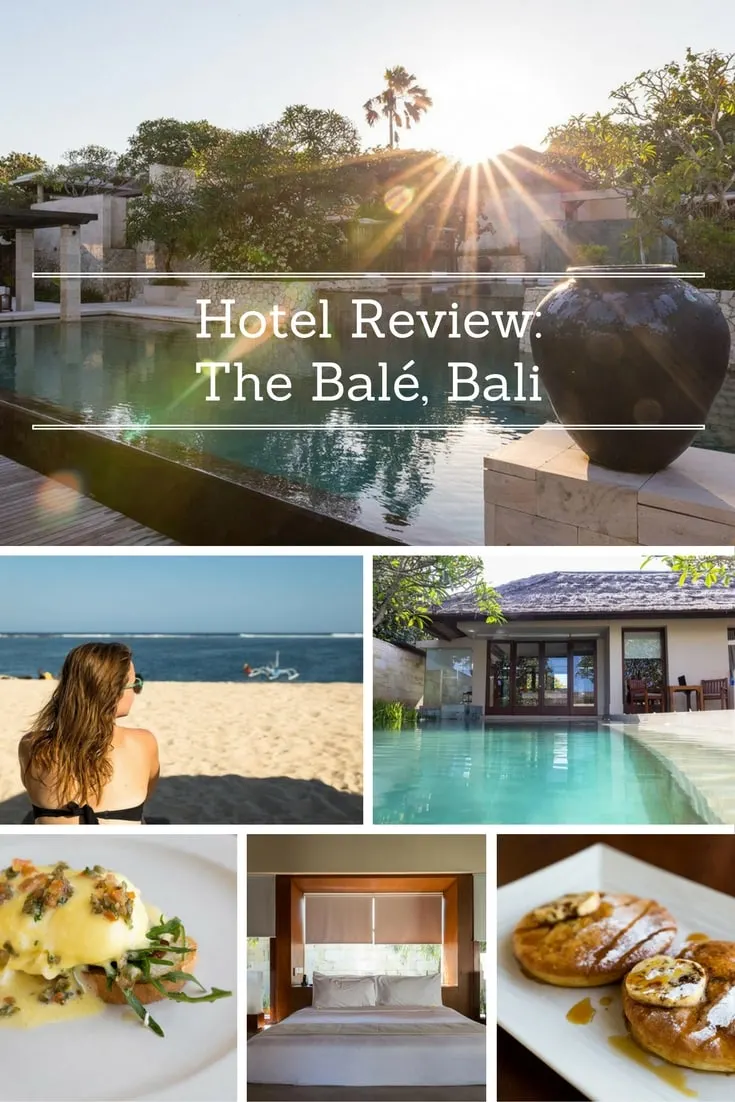 Save
Save