Looking for ways to switch off from the world? Then check out this amazing advice from travel bloggers who've been there and done it
I'm finally home.
A few weeks ago I was housesitting in Camden. Then I moved onto a friend's house in Notting Hill. After that I was in Jordan for eight days. And now I'm home (via my girlfriend's and a quick hotel review in Hertfordshine). This is the life of a travel blogger. Always on the move, each week in a different place. I'm not going to lie, it's incredibly draining at times.
And when I'm not travelling, I'm catching up on work – every day I'm responding to emails, editing photos, editing videos, writing blog posts, scheduling social posts, responding to people, searching for new business opportunities.
Every day I live and breathe this blog. It's on my mind as soon as I wake up to the moment I go to bed. Heck, often I even dream about An Adventurous World. There's just no escaping it.
If there's one thing that I am exceedingly bad a doing it's switching off. I've always been bad at it, I just keep saying to myself "oh, I'll just do one more bit of when…" and then all of a sudden it's midnight and I haven't eaten.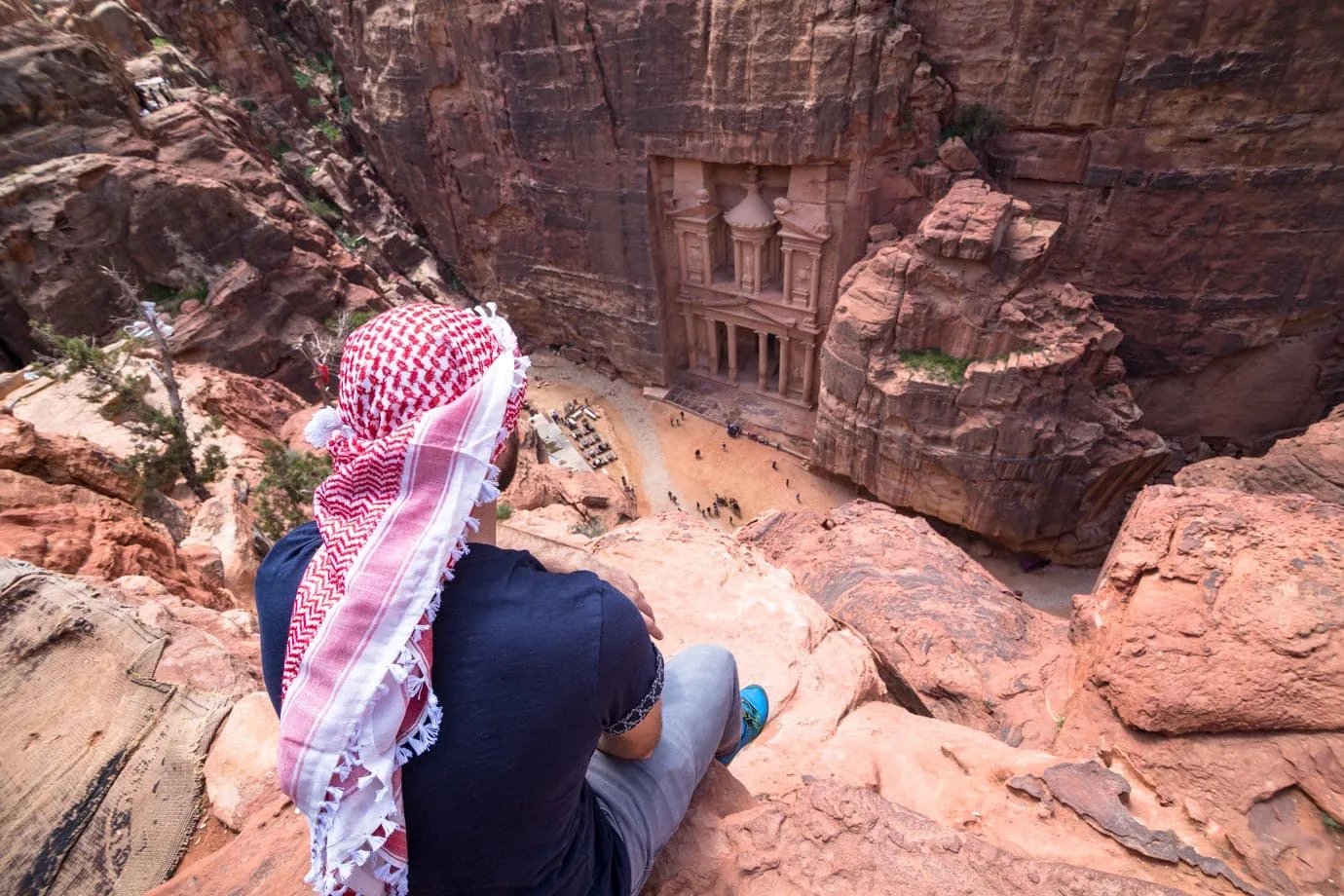 Over the past couple of months I've got to a point where I've said "enough is a enough, it's time to switch off," and it's something I'm actively trying to do a lot more. After all, there's more to life than blogging (there is, right?)
And what am I doing to switch off?
Dare I say it, I've turned to Netflix.
It's probably got something to do with being poor and having a girlfriend in the same boat, but I've started getting into a couple of Netflix shows (Stranger Things is already done and dusted and we're onto The OA now).
I used to see watching TV as such a waste of time. Yep, I was one of those guys who'd prefer to write a blog post rather than watch a film or a show, but alas times change and for that one blissful hour each evening I shut down and let my mind go to mush. It's glorious.
In one of these catatonic states, it got me thinking about blogging (I know, I know – I've just stated that's the last thing I should be thinking about. Sue me). I wanted to know what other bloggers do to switch off. What were their secrets, so I asked them.
If you're looking to switch off from life, here's what a bunch of travel bloggers have got to say about it all.
---
Switching off from our crazy online life has become super important, as most of our time is spent on social media, writing blog posts or managing our website. To rest the mind, body and soul we like to get as deep into nature as possible. We love nothing more than escaping the city (and our phones) for a hike in the mountains. If that's not possible, we like set aside a morning over the weekend to enjoy a nice, long brunch!
When I really need to switch off from work, I love swimming. Even better if I'm in a hot country and can take a dip in the sea (thank you location independence), or there's always the one weekend a year when England is hot enough to get in the channel! Exercise and fresh air are always the best way to switch off and reset your mind, and I just find swimming really relaxing. Plus, until they invent a waterproof laptop there's basically no way I can take my work with me!
As a full-time travel blogger, I don't get much time to switch off. But when I do, I love to get lost in a good book. There's something about reading that helps my mind let go of all things blogging and social media, and it's a great way to distract myself from work. Whether it's a classic novel or something non-fiction, I'm always looking for the next good read to allow myself a break from blogging.
When you return from a trip, the workload has stacked up and you already have a to-do list as long as your arm. It's really important to keep focused mentally, and for me there's no better way to do it than with exercise and fresh air. Even when I arrive in a new destination, I like to go running. It helps get over jetlag, you'll get bearings and immediately get a feel for that destination. This can help you plan your next article, or your photos. And most importantly it's free and you just need a pair of trainers!
I'll admit I'm not very good at switching off. I've always been a multi-tasker so even when I'm watching a film, my mind is often scrolling through a million things! For me cooking is one of my favourite ways to relax. I get totally lost in the preparation, cooking and the scents and taste of the food. Then there's the huge feeling of satisfaction when you tuck into a great meal you've prepared!