Are you looking for a holiday where you get the biggest bang for your buck? Then check out these 5 budget travel destinations you just have to visit!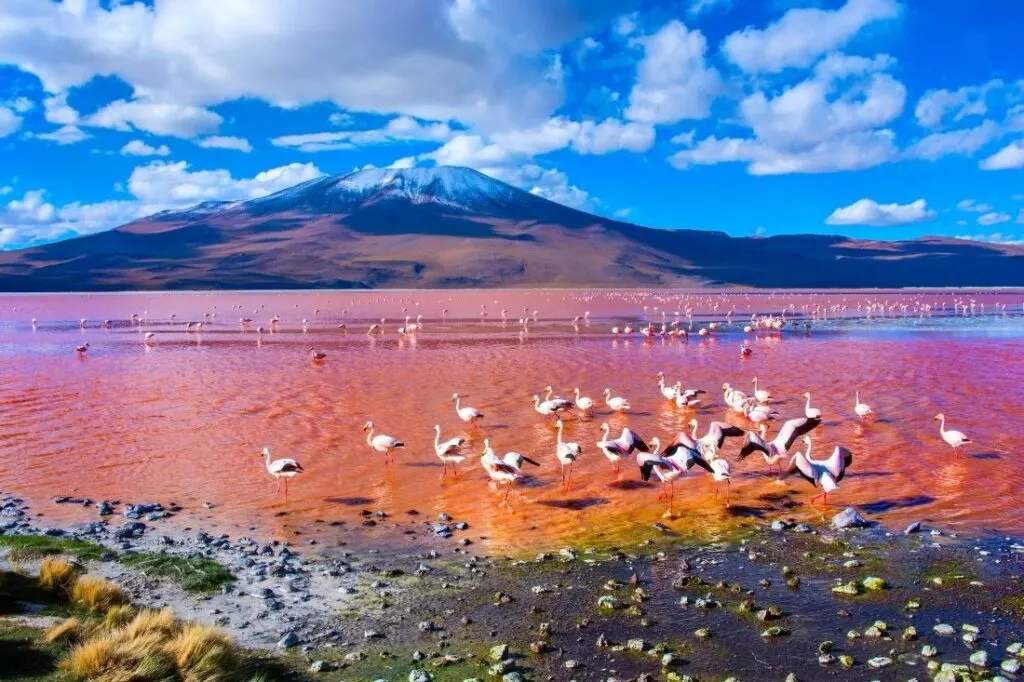 We all absolutely love a bargain, don't we? Whether that's 20% off a meal or getting a freebie, there's something so smugly satisfying about saving money.
I am no different, and back in the days when I used to be known as 'Backpacker Macca', I used to strictly travel to budget destinations. For me, I just loved the thrill of travelling, and I really penny pinched so I could stay on the road for longer. That's how I managed to travel non-stop for 2 years with only a budget of £10,000!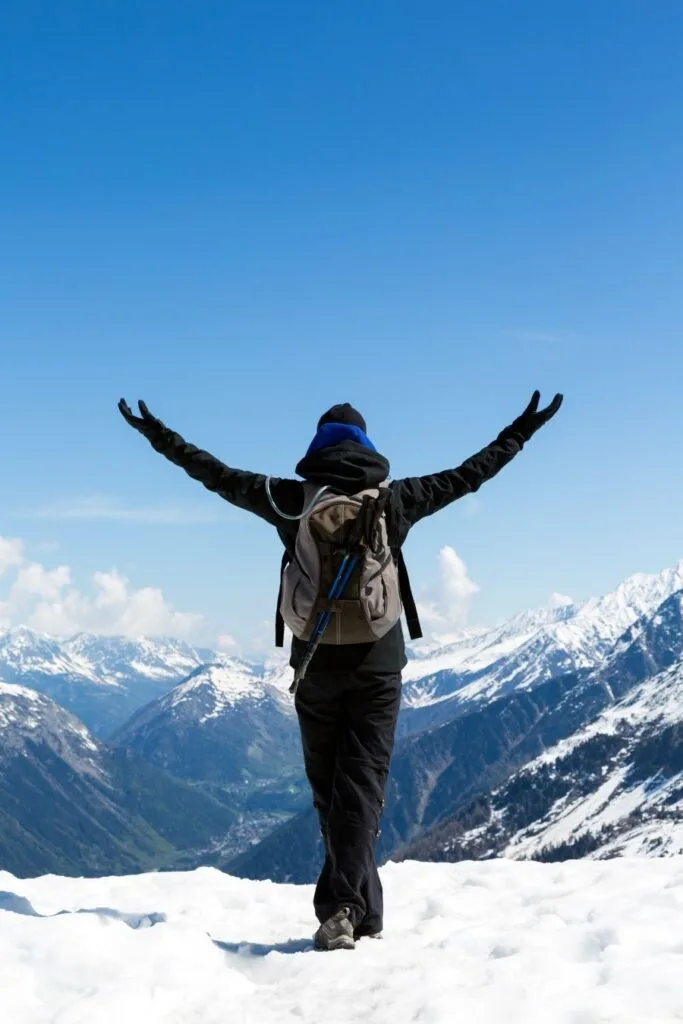 As a bit of inspiration for this year, here at the best budget travel destinations at Lottoland you just have to visit. Hopefully this will help when planning your holidays.
As a bit of a disclaimer here – I have been to all of these budget travel destinations and I can confirm they are all absolutely incredible places to visit.
Honestly, if you want 1 or 2 weeks away without breaking the bank, then pick one of these. You really won't regret it!
---
5 Budget Travel Destinations
Hanoi, Vietnam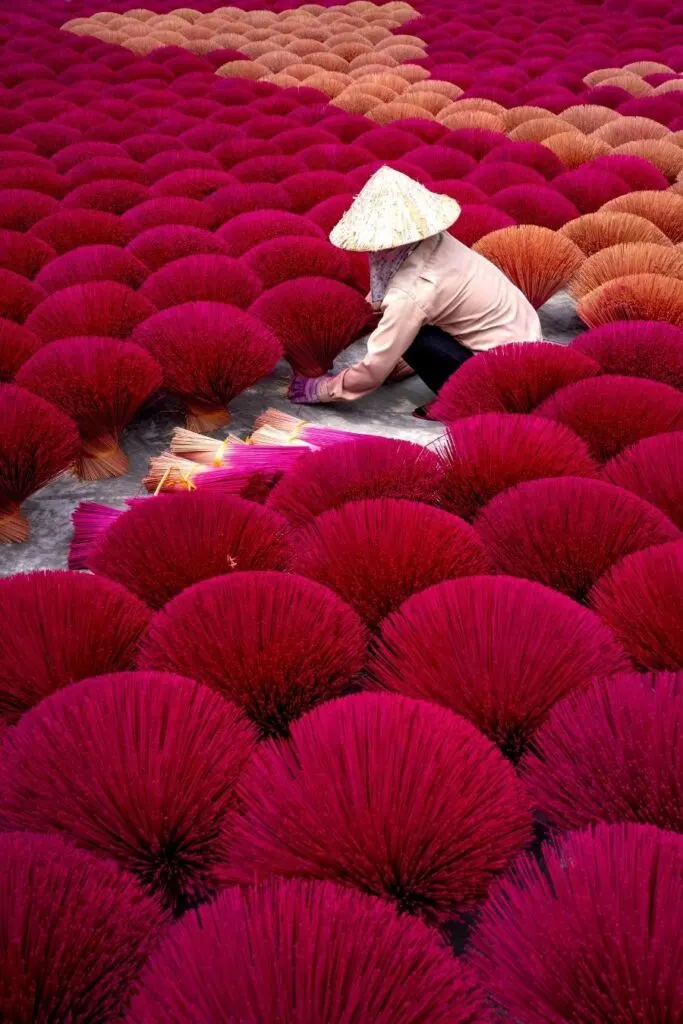 Hanoi is an unbelievably cheap place to visit. In fact, they officially have the cheapest beer in the world!
There's this little intersection called the 'beer crossroads' at Ta Hien in the Old Quarter where there are a load of microbrew bars by the side of the road.
In the evening, each bar spills out onto the road with plastic tables and chairs everywhere. Occasionally, and annoyingly, a car will disturb everyone reminding them that this is indeed a road (it's easy to forget when you've sunk a few glasses of beer!) There is always an amazing atmosphere at Ta Hien and it's a very unique place I always recommend to people visiting Hanoi. The best bit – a glass of beer will set you back around £0.25!
The rest of Hanoi is cheap too. You can easily pick up a dorm bed for around £5, or a fairly plush hotel will only set you back £20 a night. Oh, and bánh mì sandwiches are £1, and a steaming bowl of pho is even cheaper than that. This really is a budget destination you can sink your teeth in to!
La Paz, Bolivia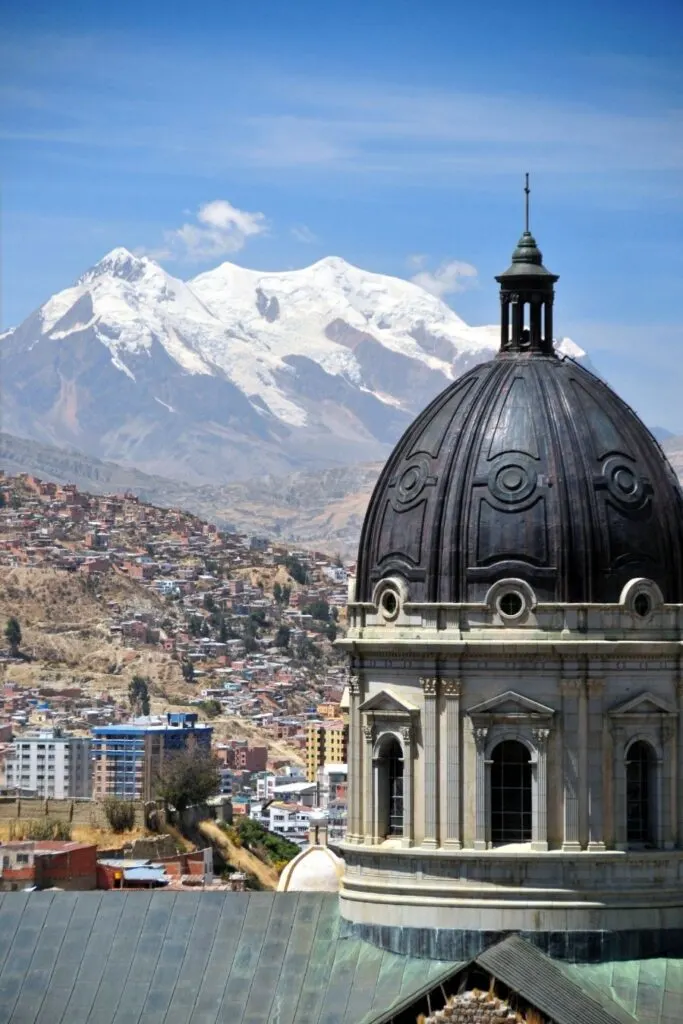 As a whole, I haven't been to many cheaper countries than Bolivia. I think I spent around £250 for two weeks of travelling while I was there. And that was doing soooo many different activities like visiting Salar de Uyuni and the Death Road. Saying that, it was 10 years ago, so I'm sure things are a bit more expensive now!
La Paz is famous for being the highest capital in the world. One of the best ways of seeing the city is by riding the teleféricos – these are the cable cars that link the different neighbourhoods. A ticket only costs about £0.30, so it's a great way of getting around on a budget.
Another amazing way of experiencing the city is by watching a football match at the Hernando Siles stadium. The two most popular teams, Bolivar and The Strongest, have a massive rivalry, so these are the hot tickets in town. Even for an activity like this, a ticket will only set you back around £15-20. It really is good value for money here!
Goa, India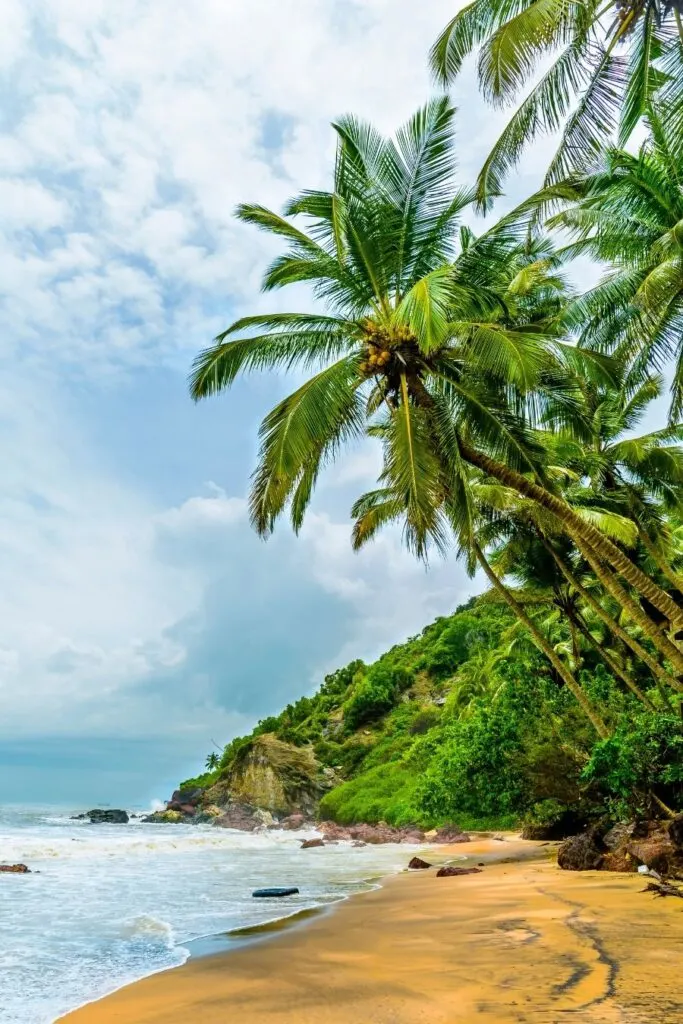 I always said if I wanted to go off grid and live the hippie life for a bit, I'd do it in Goa.
Goa is everything you've heard about and more. It's a very chilled travel destination and so different to the rest of India. The pace of life is super slow in Goa, so if you like lazy days on the beach and sipping lassies, then you'll love Goa.
A lot of people head straight for Palolem Beach in the south, but I much preferred Arambol in the north. It was much quieter and the beaches in the north are better (in my opinion).
My suggestion for Goa is embrace the lifestyle there. Book that £8 yoga class, stay in an ashram for £5 a night, and eat a delicious Goan fish curry for only £2. Living the life here really doesn't cost a lot.
Marrakesh, Morocco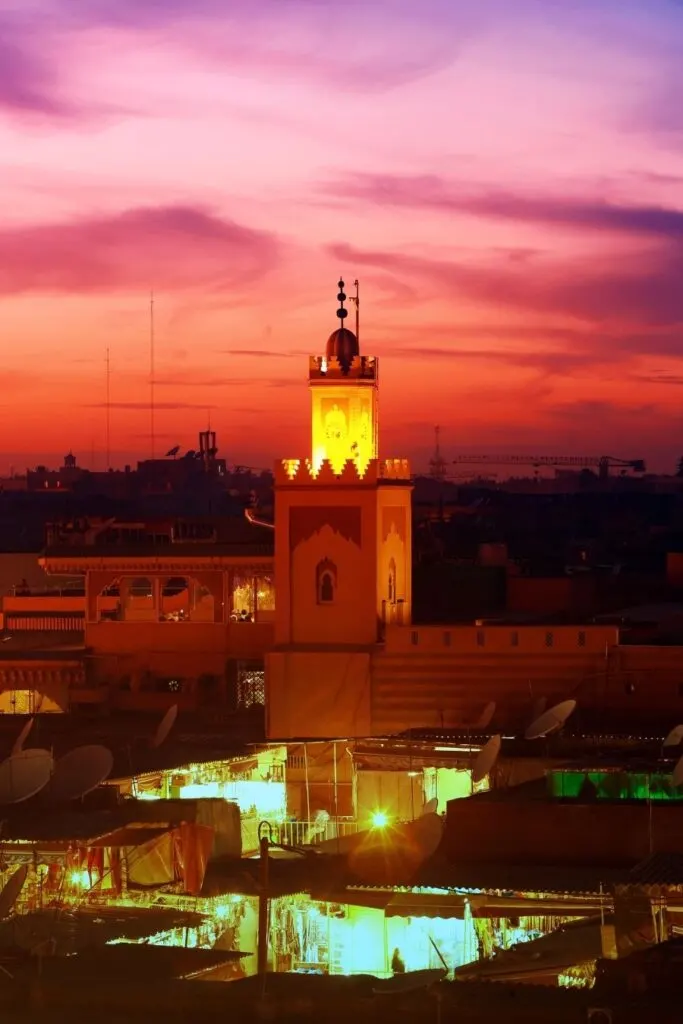 Whenever people are looking for a budget travel destination closer to home, I often recommend Marrakesh. Less than a 4-hour flight from London and you're in Africa, the land of blistering sunshine and exotic experiences.
Marrakesh will awaken all the senses. The city is loud and proud. From hawkers shouting their wares at the souks to taxis beeping their way around the city, there is definitely a sound to Marrakesh. Then all of that disappears when the whole city sings its voice in call to prayer. It's just magical.
One of the things I loved about Marrakesh was all of the Islamic architecture. The most impressive is the Ali Ben Youssef Medersa and the Koutoubia minaret. Both of these places are free to visit, so it definitely ticks the budget friendly box.
The other place you have to visit is the Medina. This is Marrakesh's version of a shopping mall with souqs (market stalls) dotted around for as far as the eye can see. From world-class silks to seductive spices, you can always pick up a bargain at the Medina. Just make sure you haggle hard for everything!
Tallinn, Estonia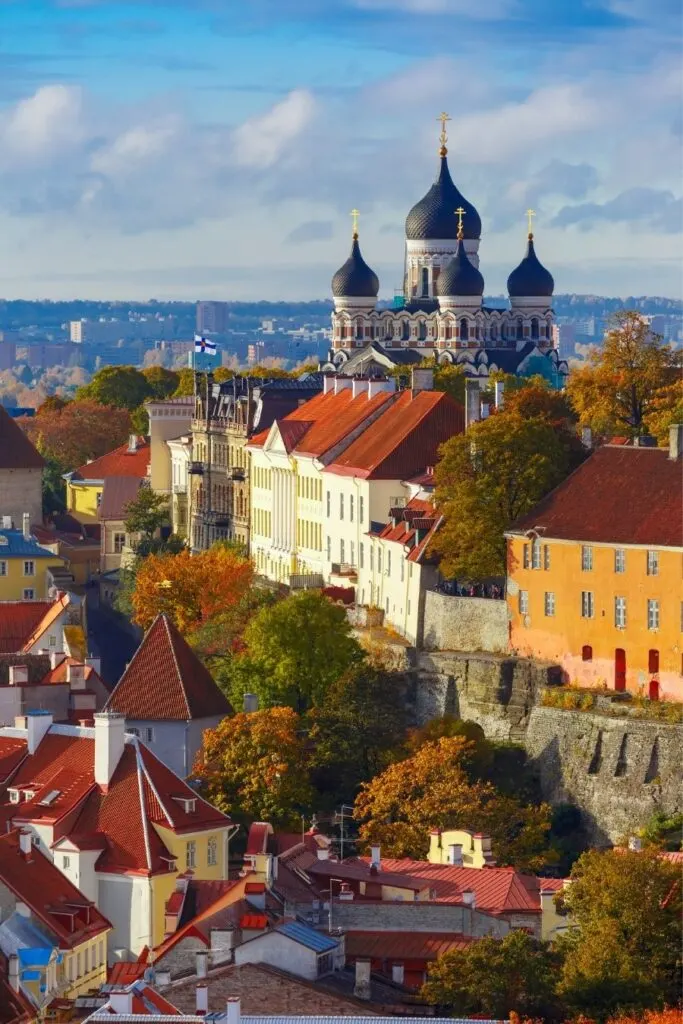 And to finish things off, here is one of my favourite budget destinations to visit in Europe – Estonia.
Honestly, I have so much love for Estonia. Considered by many as a cheap stag-do destination or a place to party, this image couldn't be further from the truth, and there's so much to see and do in this amazing little country.
I first went to Estonia a couple of years ago in the summer of 2015 and I am desperate to go back again.
Tallinn is one of those places you just have to immerse yourself in. I'd really recommend spending an afternoon walking around the Old Town. The main square – Raekoja plats – is the heart of this medieval centre and the natural place to begin.
As for the best viewpoint in the city, get yourself up Toompea Hill. This is where you'll see those red-turreted towers surrounded by modern skyscrapers against the clam backdrop of the Baltic Sea. Stop by Kohtuotsa and Patkuli view platforms for the best cityscape views.
Again, this is free, and there's nothing more budget friendly than that!
---
What are some of your favourite budget friendly travel destinations around the world? Let me know in the comments below and I'll add them to this list!