Are you looking for the best tours in Istanbul? From visiting Hagia Sofia to learning about ebru, check out these Istanbul guided tours!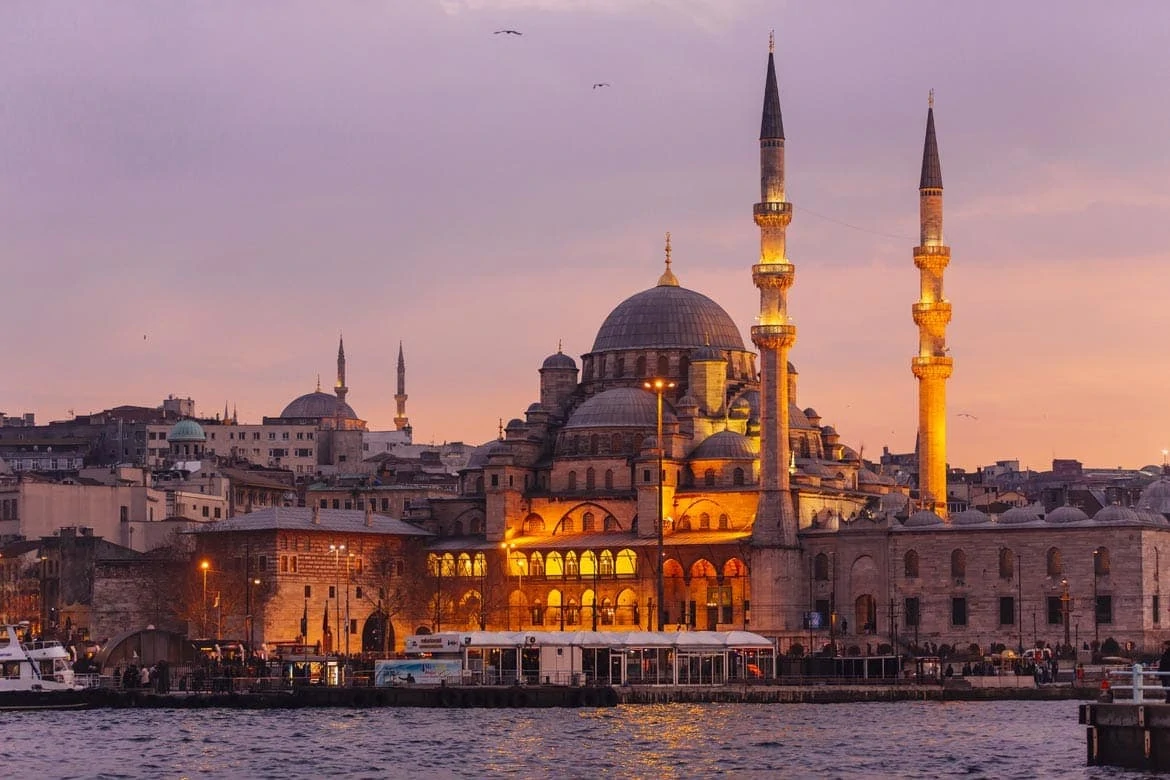 If you're looking for the best tours in Istanbul then you've come to the right place! In this blog post I'll go through some of the best tours you can go on and why.
Istanbul has got to be one of my favourite places in the world. The city oozes charm at every corner, and it's got that elusive perfect blend of Eastern and Western culture.
You'll find a number of fascinating historic attractions, a rich and beautiful culture, and glorious views of the Bosphorus. The architecture is on another level too – I could take photos in Istanbul all day long.
And then, there's the drool-worthy food. The food is a reason to visit Istanbul in itself. Honestly, if you're a foodie like me then you will absolutely love it here.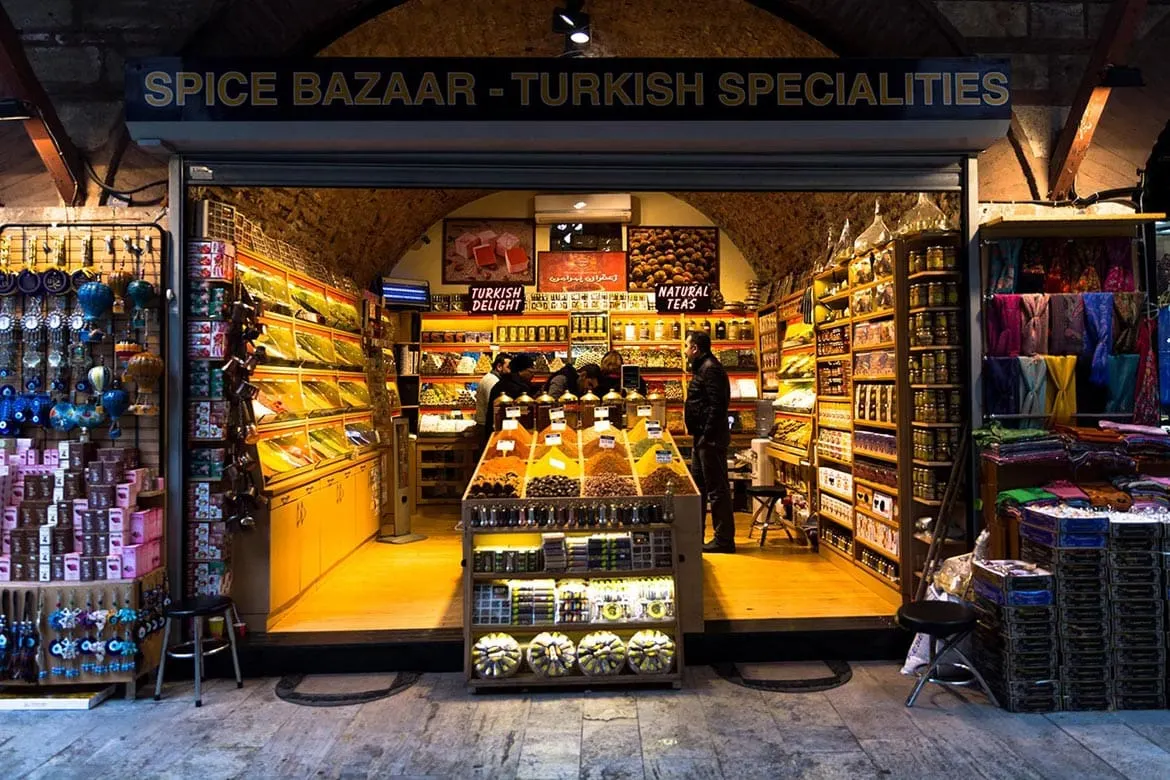 I've travelled all over Turkey and one of the best things I've done there is go on a food tour in Istanbul. Just learning all about the history and culture of the city through its food was the best.
While there's a lot that you can see and do yourself, there are some incredible tours in Istanbul if you want to really immerse yourself in the city's culture.
There are so many tours to choose from, covering pretty much all that the city has to offer. Don't worry though, that's why I'm here to help you choose the right one for you.
From learning visiting places like Hagia Sophia and Topkapi Palace to taking part in local experiences such as hammam rituals to whirling dervish shows, there's definitely something for everyone.
Luckily, I've tried and tested some of these Istanbul tours to help you plan your next trip. If you pick one of these you're guaranteed a good time!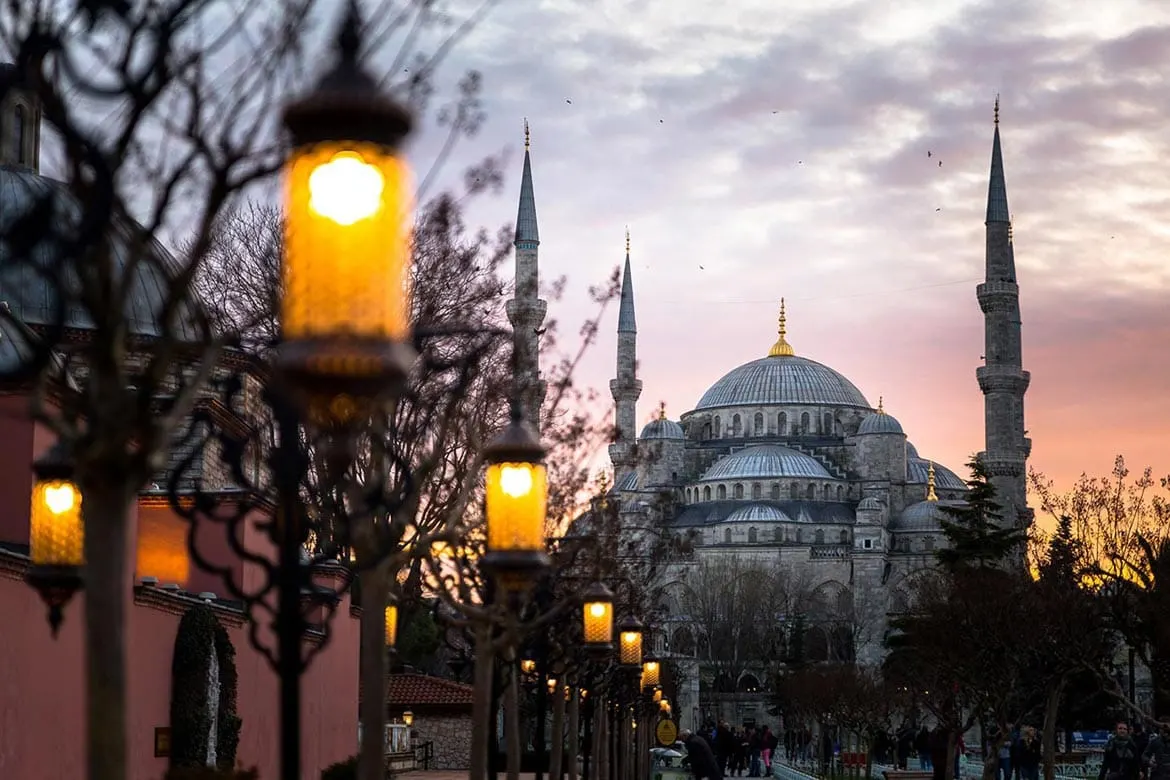 Hagia Sofia is one of the largest places of worship in the world. And it's such an impressive structure, both inside and out.
Although you can wander around yourself, a guided tour really is the best way to see this place. Then you get to learn so much more about this ancient church-turned-mosque-turned-museum. It's all of those in one.
I think this 'Skip-the-Queue Guided Tour' is fantastically well organised. It gets you straight into the magnificent monument without having to spend precious time waiting around to get in. This is perfect if you've only got a couple of days in Istanbul.
A local English-speaking guide will tell you everything you need to know about the history and architecture in just an hour. You'll also learn a little more about the history of the Old City to kick off your trip to Turkey. Also, this is a very cheap Istanbul guided tour too – bonus!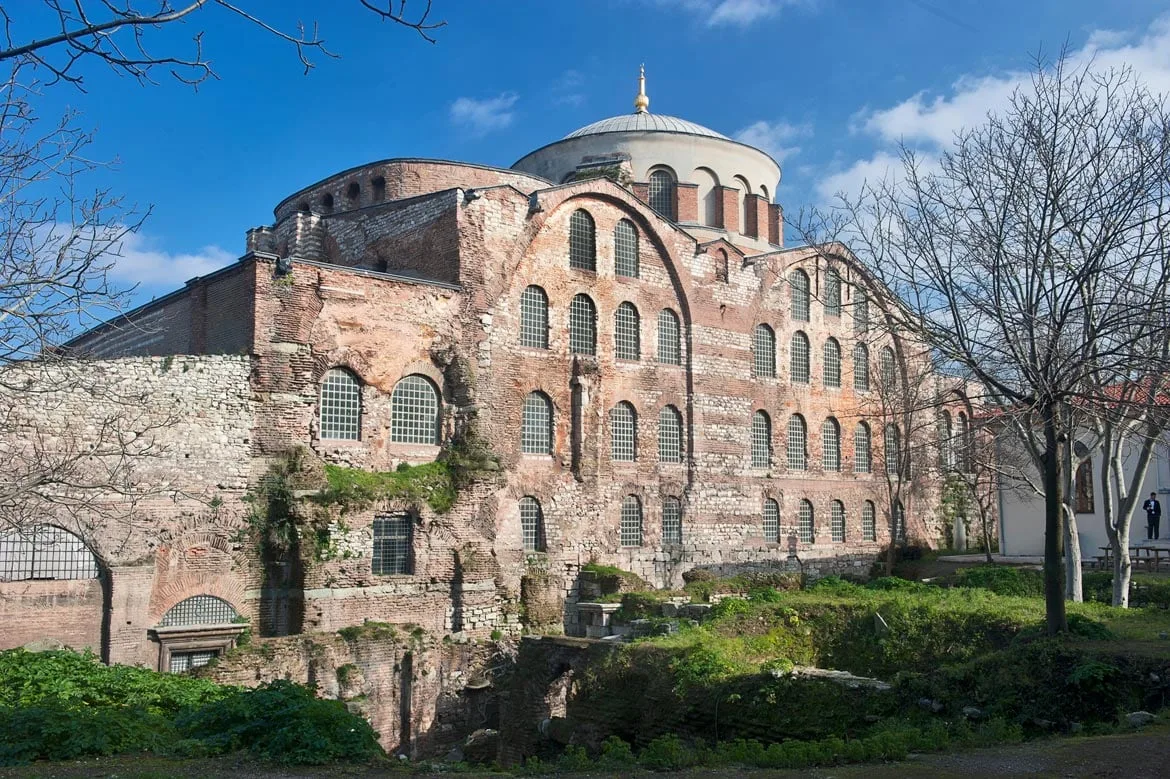 If there's one attraction that you need a guided tour for, it's Topkapi Palace. The massive palace is located on a vast complex that goes on and on. It's so sprawling that it can get a little confusing to explore without a guide.
The 3-hour Topkapi Palace and Harem tour is great as it teaches you a lot about the fascinating Ottoman Empire. You'll get a chance to see all the different quarters of the palace, as well as the infamous harem. The palace terraces also had some epic views over the Golden Horn. It's a great spot to take pictures.
If you're a bit of a culture vulture and you want to learn more about Istanbul's history then this is the tour for you. The Topkapi Palace entrance fee is included in this.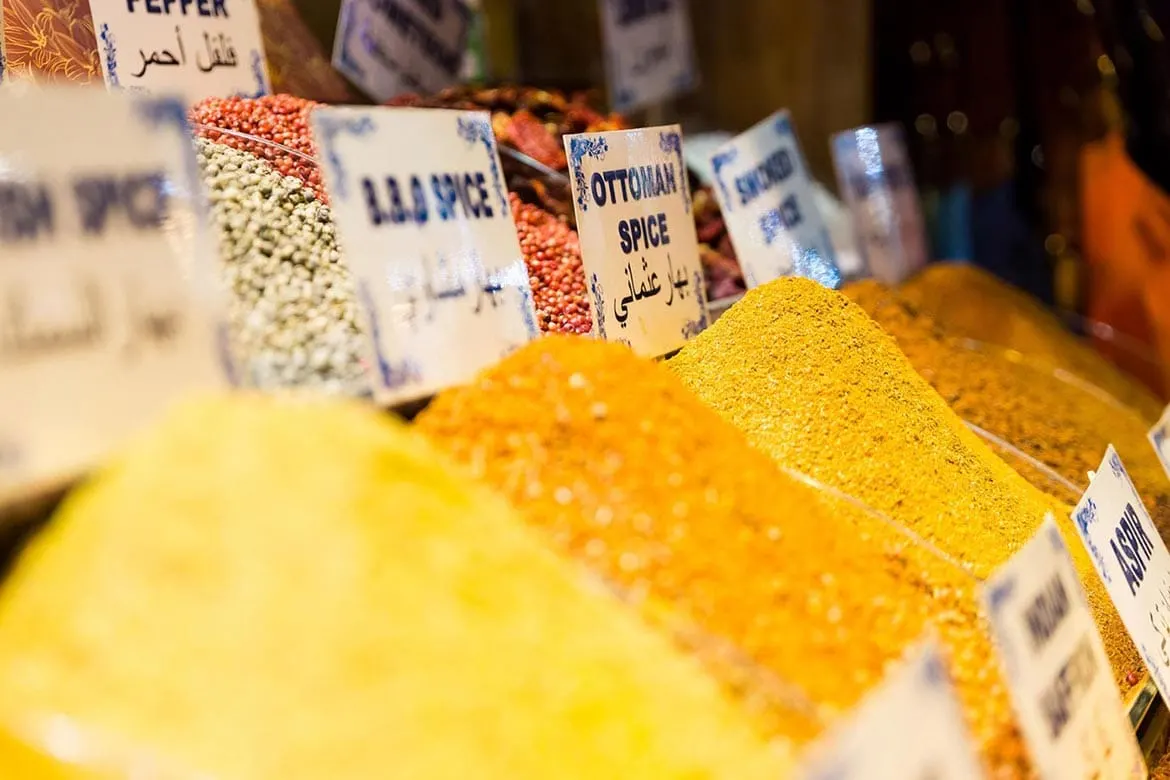 For me, Istanbul is even more magical and alluring in the evenings. It's a city that really comes alive at night with so much to see and do. Well, this 4-hour walking tour is ideal to soak in the evening ambience. You'll also learn a little more about the history of the city from your local guide.
And don't worry, you're not walking for the entire 4 hours! This excellent night tour in Istanbul also includes a number of food tastings. I got the chance to try local delicacies from four different food vendors during the walk between Sultanahmet and Galata. The baklava was probably one of the best I've ever tasted.
You can't beat a walking tour, especially when food's involved. Just make sure you arrive hungry because you're gonna eat. A lot.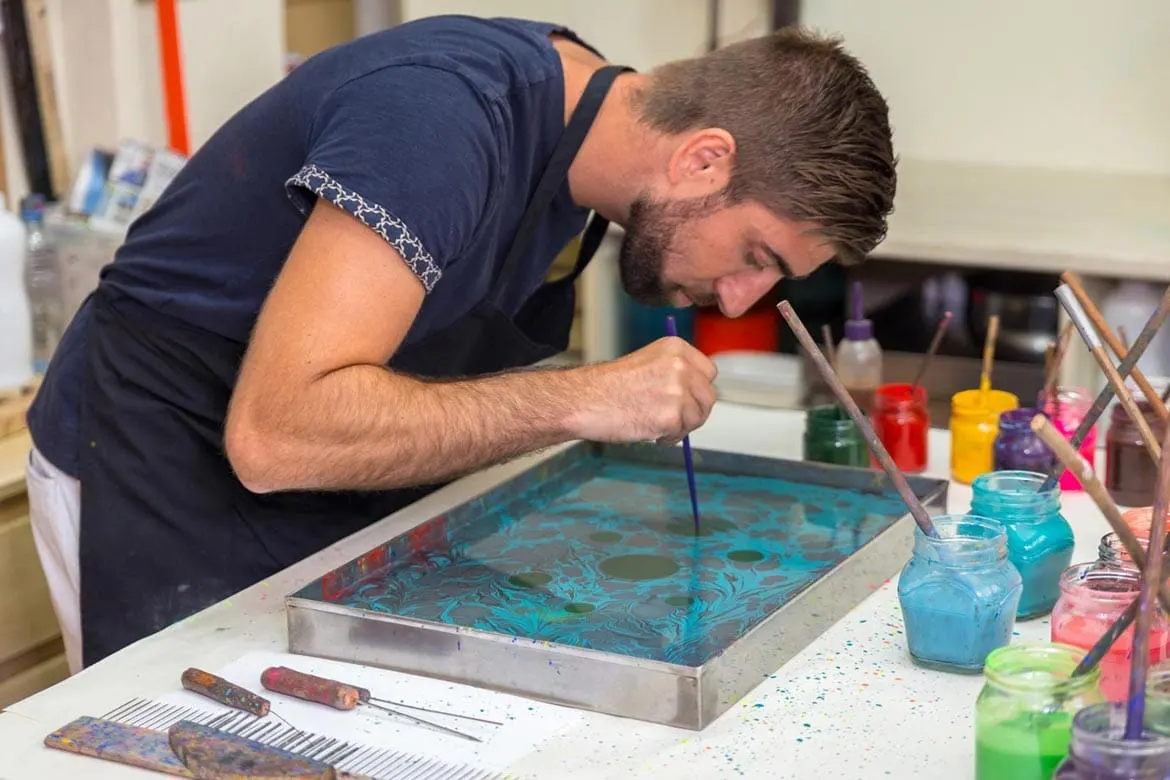 Want to try one of the more unusual tours in Istanbul? You can learn all about the art form of Turkish paper marbling known as 'Ebru' in this unique 2 hour Istanbul tour. I did this one myself so you can learn all about what is ebru here.
The art form of ebru was practiced all the way back in Ottoman times. A local artist will demonstrate the practice first, then teach you how to do it. Other than the experience itself, you'll walk away with a piece of art that makes one of the best souvenirs from the trip. I've still got mine hanging up in my flat (mainly because it's because I'm rubbish at art and my picture was actually quite good!)
I found this workshop to be one of the most fascinating and creative I've ever taken. If you're into your arts & crafts then you'll love this tour. It's also perfect for families too.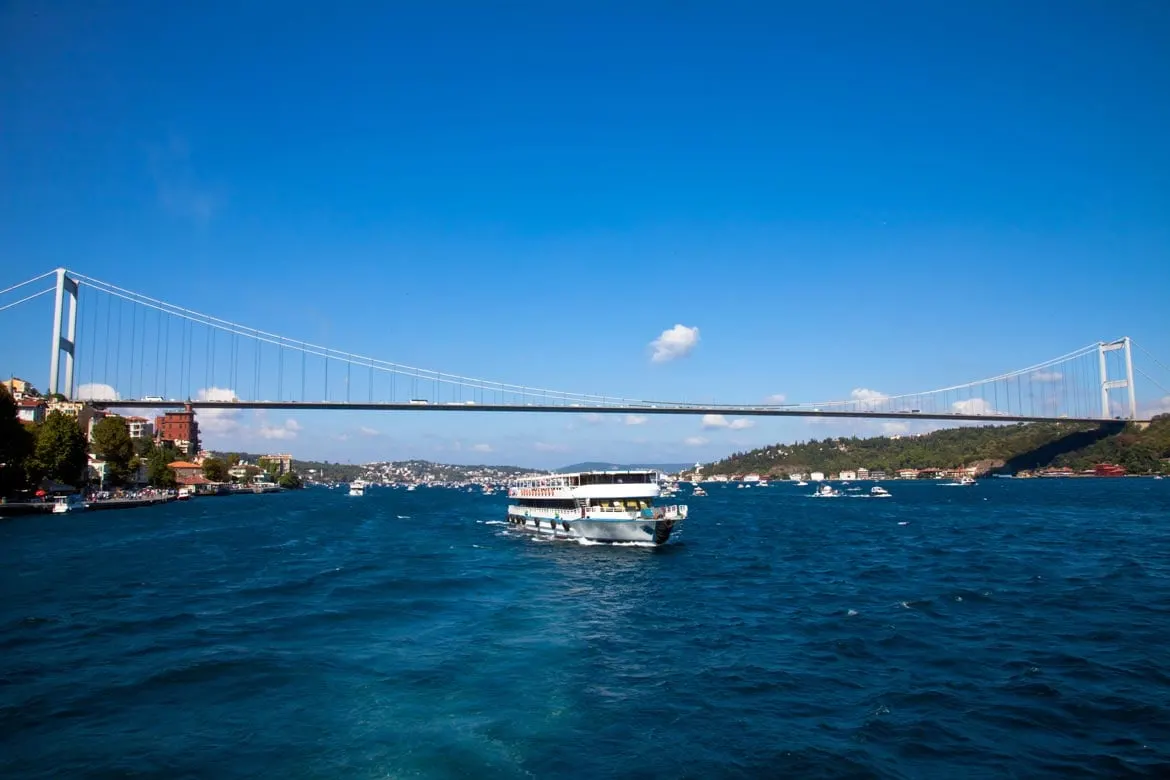 One of my favourite things about Istanbul has got to be the beautiful Bosphorus, the river that separates the European and Asian side. I love having brunch in one of the many riverfront cafes and taking an evening cruise along the Bosphorus. The views of the city are incredible as you're floating along on a boat.
The good news is that there are many Istanbul tours that revolve around the river. This Bosphorus boat tour is highly recommended, as you'll get a guided tour as you sail past famous sights such as the Ortaköy Mosque and Dolmabahçe Palace. It's a super comfortable way to check out some of the city's best spots.
You'll be well fed as there's a stop in the middle for a traditional Turkish lunch. Yummy.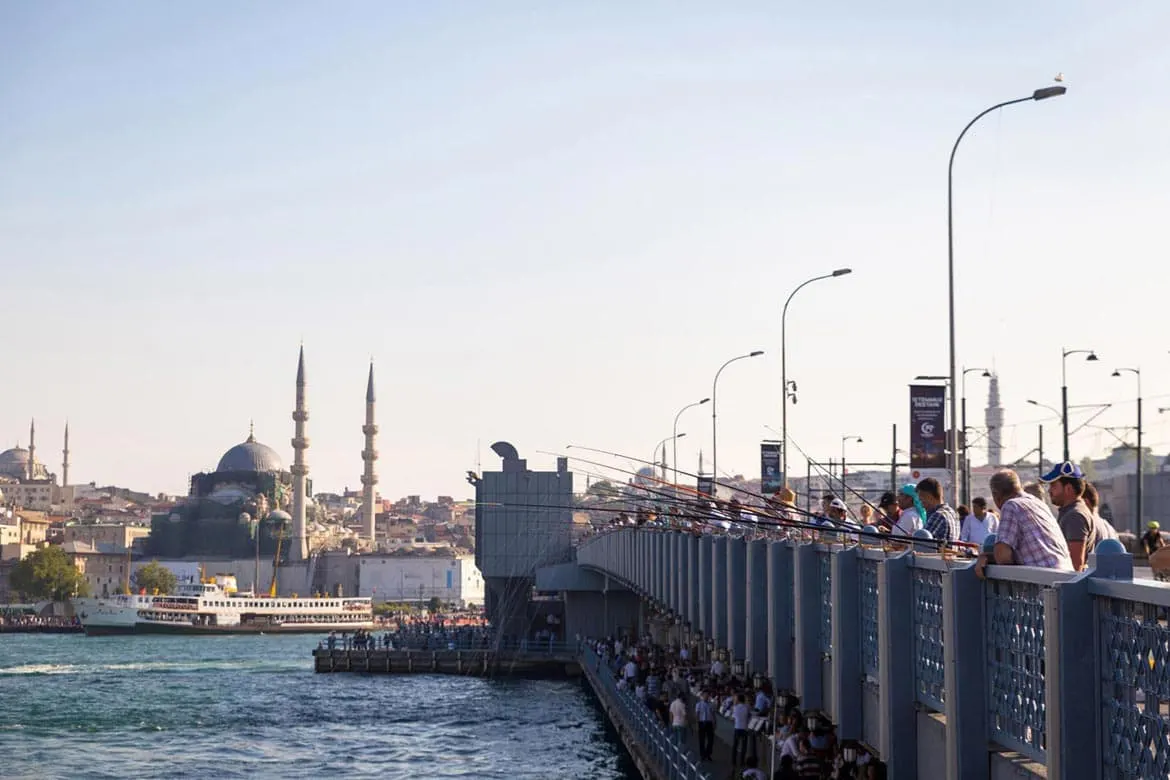 For a more complete Istanbul city tour, I'd highly recommend this 3-hour morning tour. Your guide will take you on a journey through some of the most famous landmarks in Istanbul in the space of just a few hours.
You'll leave this tour with a much greater understanding of the city's rich history and culture. It covers many of the 'must-sees' of the city, including the Blue Mosque, the Hagia Sofia, the Grand Bazaar and the historic neighbourhood of Sultanahmet.
I really recommend this tour if you've just arrived in Istanbul. It'll really gives you a good understanding of the city and you can ask for lots of restaurant recommendations along the way!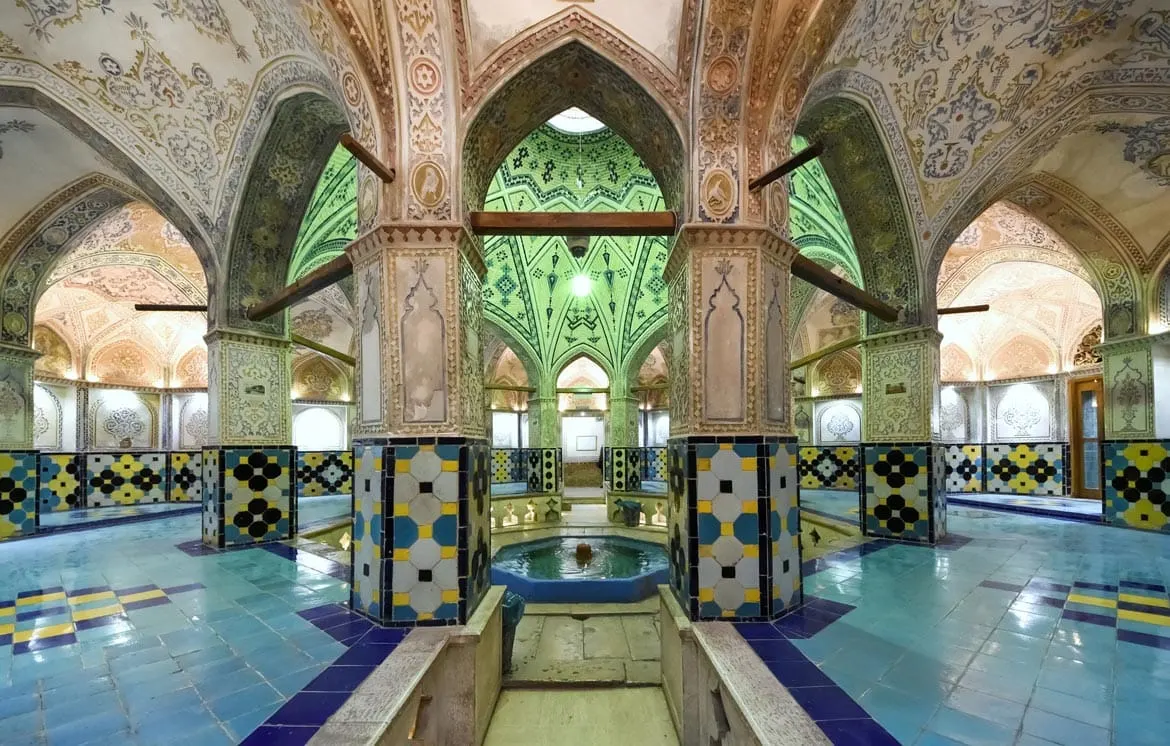 This is without a doubt one of the best things to do in Istanbul. With this tour, you can (quite literally) immerse yourself into Turkish culture.
It includes an authentic Hammam experience in a five-century-old bath in the heart of the historic city. This involves a traditional Turkish bath massage and you get to relax in the steam bath after. Which may be just what you need after all the city exploration and walking you've done.
If you're looking to experience a hammam while in Istanbul, this experience at Çemberlitaş Hamam is just the place to do it. I can't tell you how relaxing and enjoyable this one is!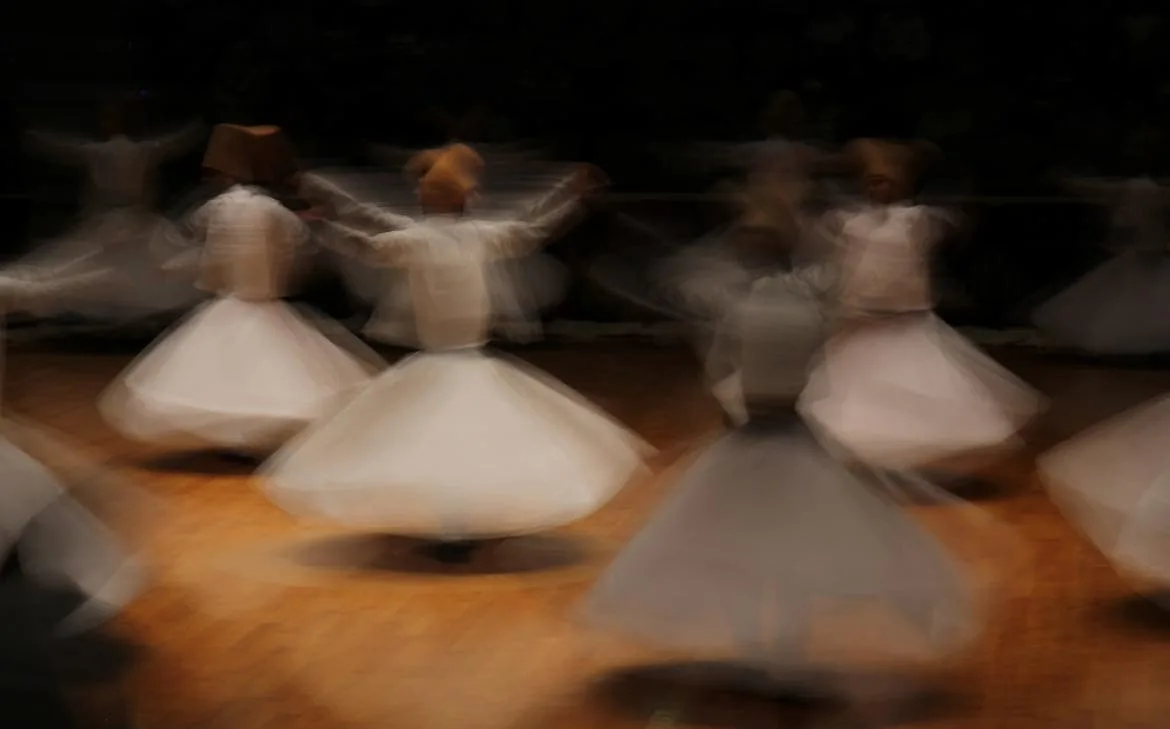 Get ready to embark on a spiritual journey as you witness the beautiful Sufi performance of the Whirling Dervishes (you can learn more about them here). This mystical ancient show is an unforgettable experience, and this is undoubtedly one of the most magical tours in Istanbul. It's just so mesmerising watching them go round and round. Makes me dizzy just typing about it.
The venue is historic and stunning and the Mevlevi music will take you into a whole other world. The tour includes entrance tickets to the ceremony as well as hot drinks. This really is one of the most cultural things to do in Istanbul so I can't recommend it enough.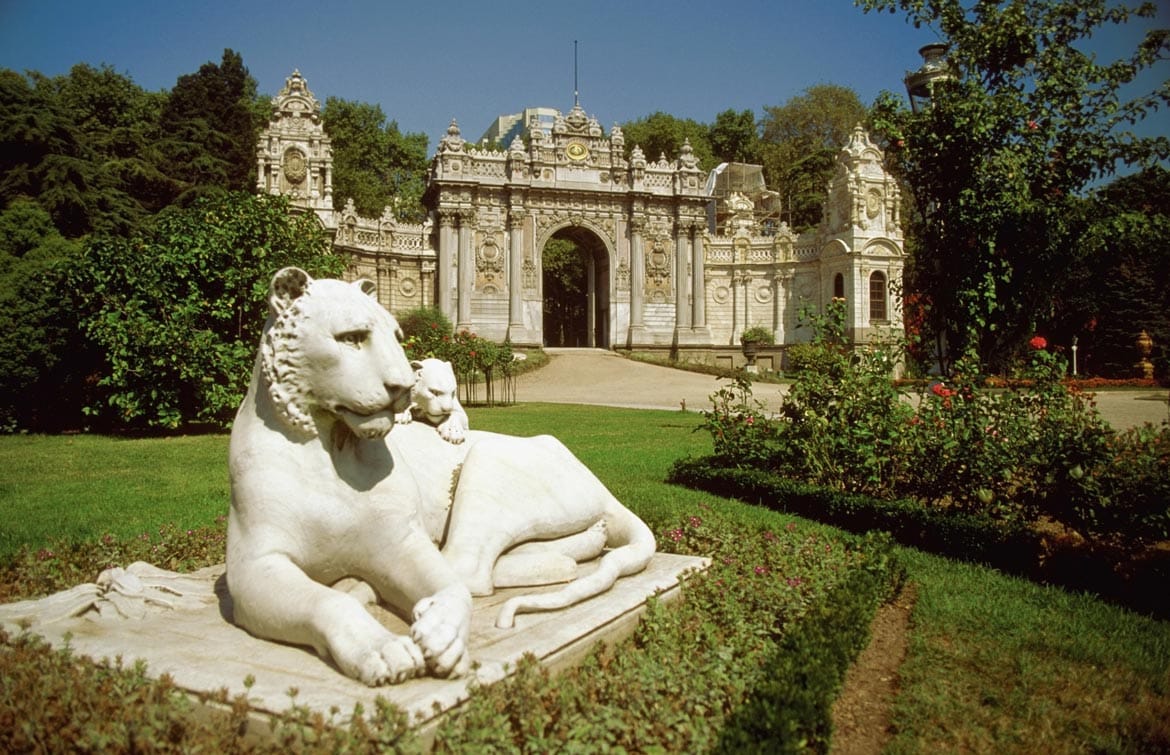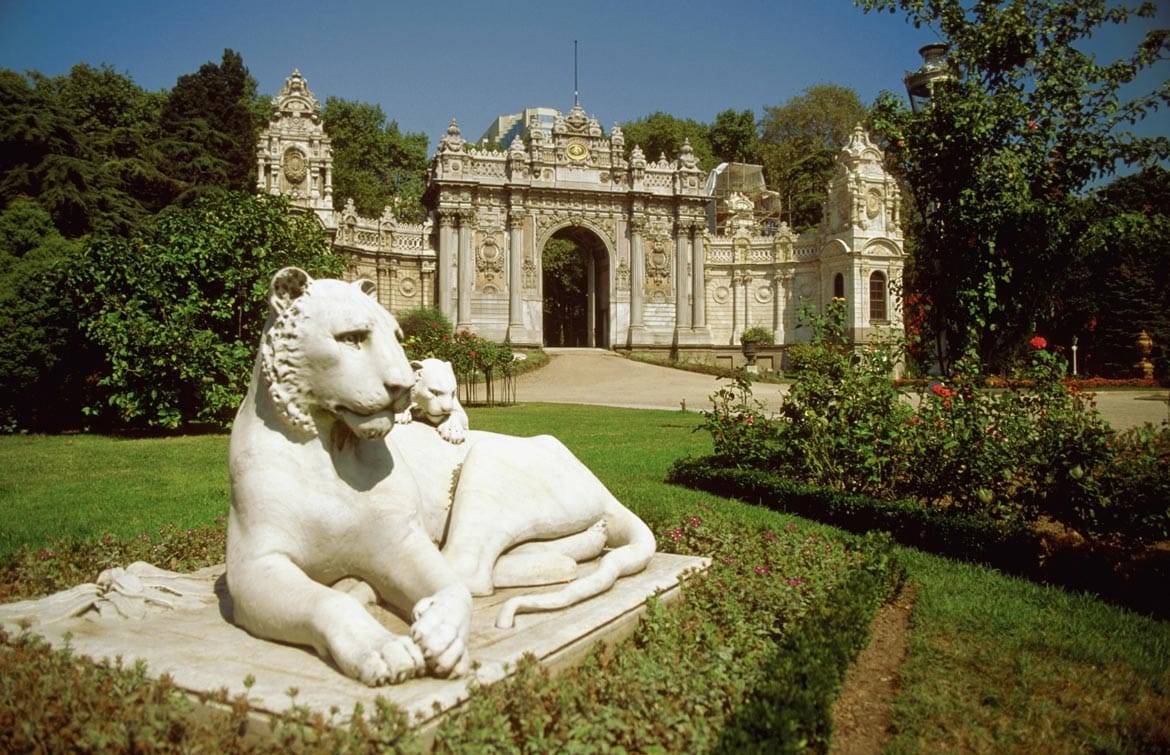 This is a fantastic Istanbul day tour. Just prepare for real opulence at this guided tour of the stunning rooms and gardens of the Dolmabahçe Palace. I was absolutely blown away by the decadence of the architecture. There is an actual ceiling made entirely of gold.
This tour gives you the chance to learn a little more about the palace's background and the lifestyle in the Ottoman period. Feast your eyes on gorgeous views over the Bosphorus as you drive over the very first intercontinental bridge (connecting the European and Asian side).
You'll be taken to visit Istanbul's highest peak at Çamlıca Hill, which is a great spot for some Instagram-worthy shots.
---
If you're interested in learning more about Istanbul and why this is such a fascinating place to visit, then check out my fun facts about Istanbul here!
So, which one of these tours would you like to do? Let me know in the comments below!
Like this blog post? Then make sure you Pin it for the future!