Home to Music Row, a series of cultural landmarks, as well as some of Tennessee's best festivals, these are the best things to do in Nashville in fall!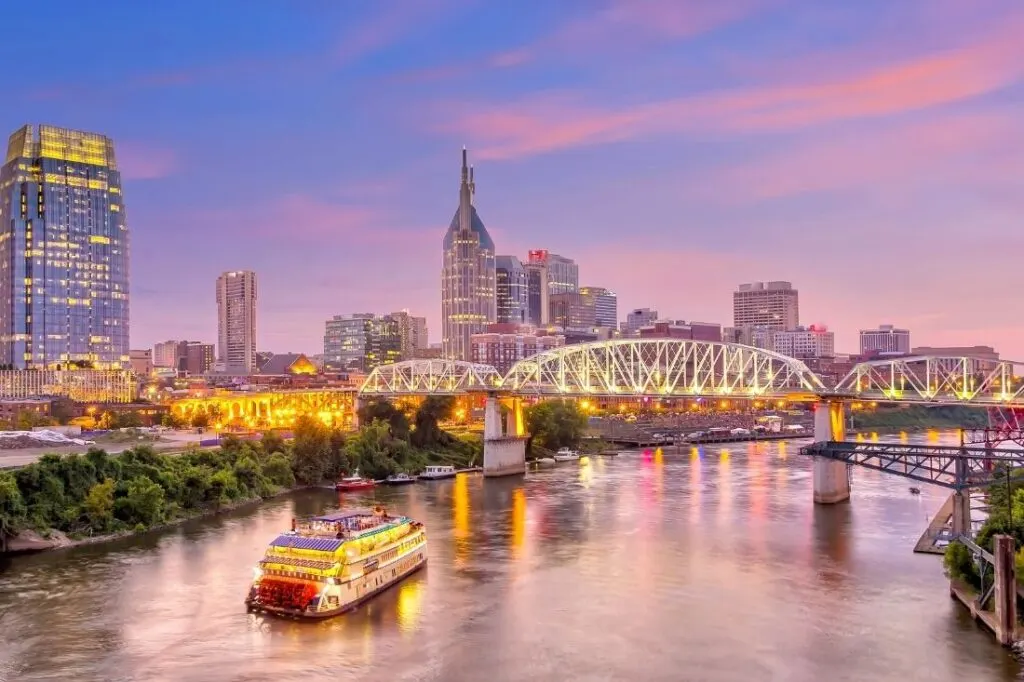 Tennessee is one of my favourite states, but there's something so special about Nashville.
I particularly love autumn when the trees shake off the leaves and they turn golden brown on the ground. Nashville in fall comes alive with corn mazes and pumpkin patches, festivals and live music, playing homage to its vibrant legacy.
Because when it comes to music history, you can't get richer than Nashville.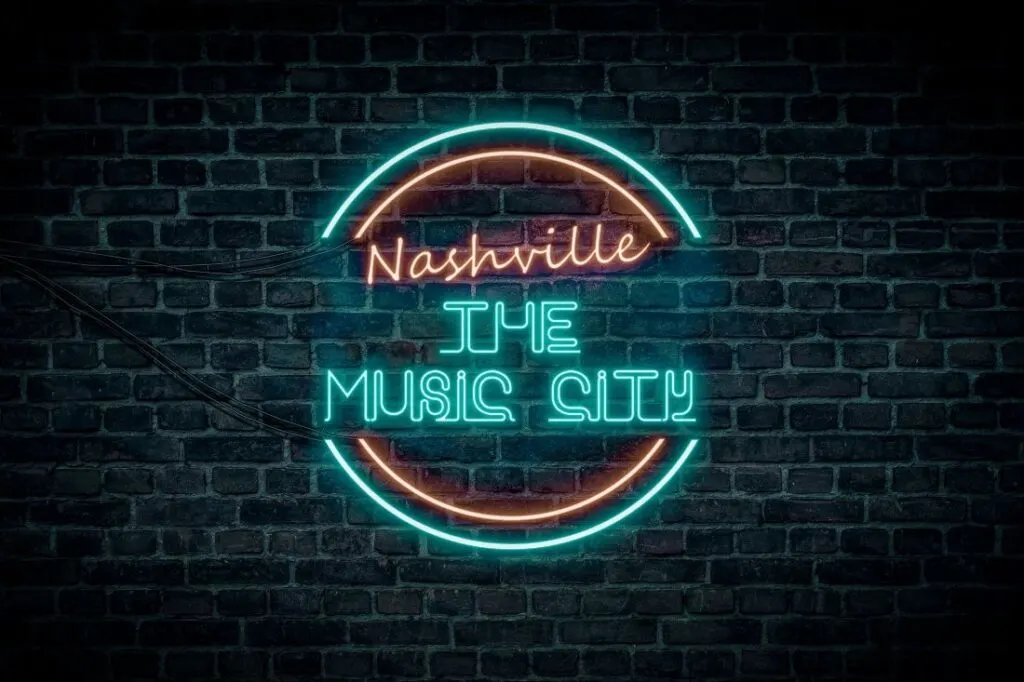 There's a reason they call it Music City. This city is one of the most famous in the world for its impact on the music industry, particularly the country genre.
That's why so many of the country's most iconic country stars have flocked to Nashville. Dolly Parton, Billy Ray Cyrus, Tim McGraw and Faith Hill – they all either live, or have lived, in close proximity to Music Row. This is a place that's just teeming with music history.
In this blog, I'm going to share with you just what makes Nashville so special. By the time you reach the end, I'm pretty sure you'll feel the same way.
Hopefully you can use this post when planning your next trip to Nashville. I promise you're going to love it here!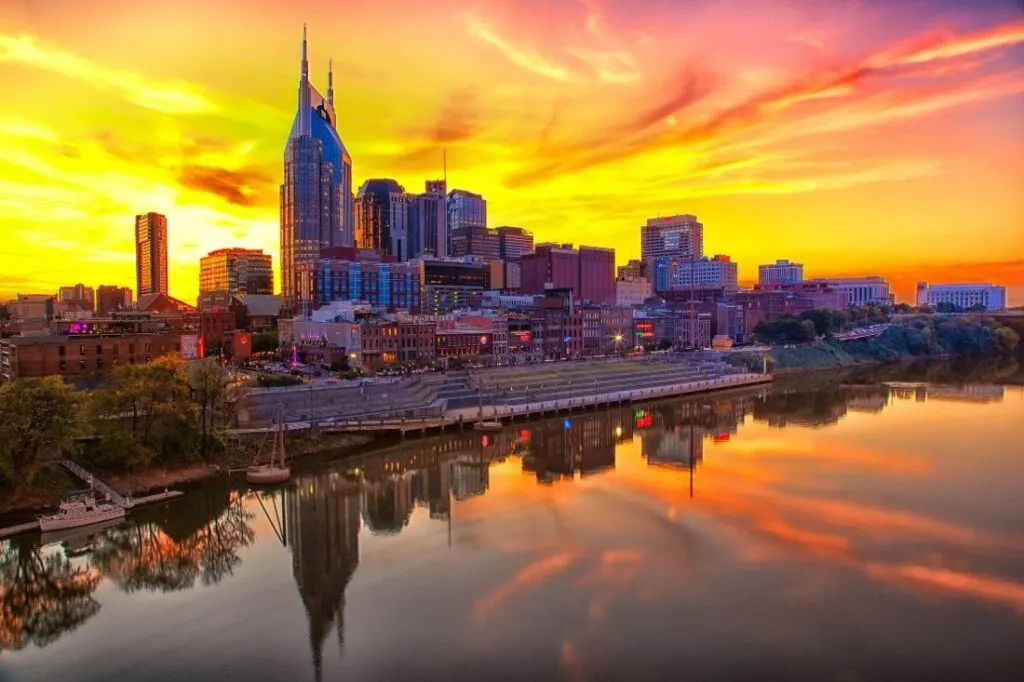 Weather in Nashville in fall
Fall, or autumn, in Nashville is nothing like it is here in the UK. Where we have grey skies, cold weather and splashes of rain, the weather in Nashville stays warm, without getting unbearably hot.
In October, for instance, you can expect highs of 22°C (or 71.6°F), and lows of just 10°C (50°F). Into November, expect a dip, with average temperatures of 16°C (60.8°F) to 4°C (39.2°F).
As ever though, it's always good to bring layers. Lots and lots of layers!
---
The Best Things to Do in Nashville in Fall
Visit Nashville's most famous street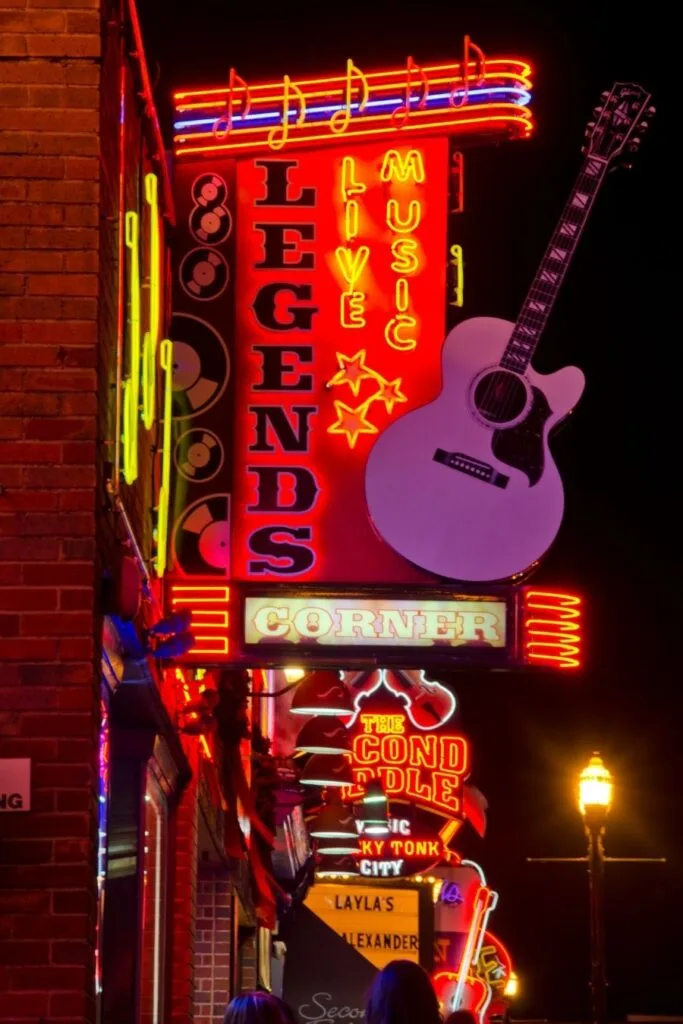 Music Row is undoubtedly the most famous street in Nashville. In fact, it's probably one of the most well known in the whole of Tennessee. And let me tell you, it lives up to the hype.
It's one of the biggest contributors to Nashville's status as Music City. The street is packed out with radio stations, record label offices, and recording studios – including RCA Studio B, which has played host to the likes of Elvis Presley.
While still a working street, these days there are tons of different Music Row tours. I'd personally recommend the Music Row Night Tour – the atmosphere is incredible, and this really is a night to remember.
Meet the 'Mother Church of Country Music'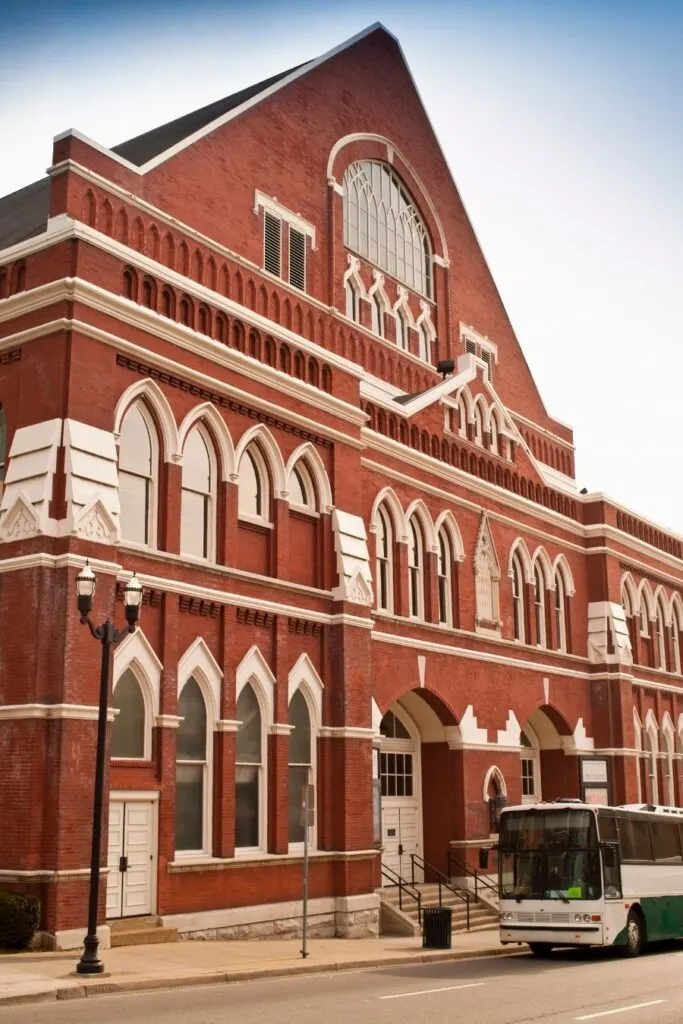 And by that, I obviously mean the Ryman Auditorium. Equal parts a historic attraction and famous music venue, the Ryman Auditorium has been going strong for 130 years and is considered one of the most celebrated music venues in modern music. It's been particularly pivotal for the country genre, hence the name.
You can fully explore the venue with a tour – or, if you time it right, stay and catch a show. Many of the world's most popular artists play the Ryman.
Head to the Fall Family Fun Festival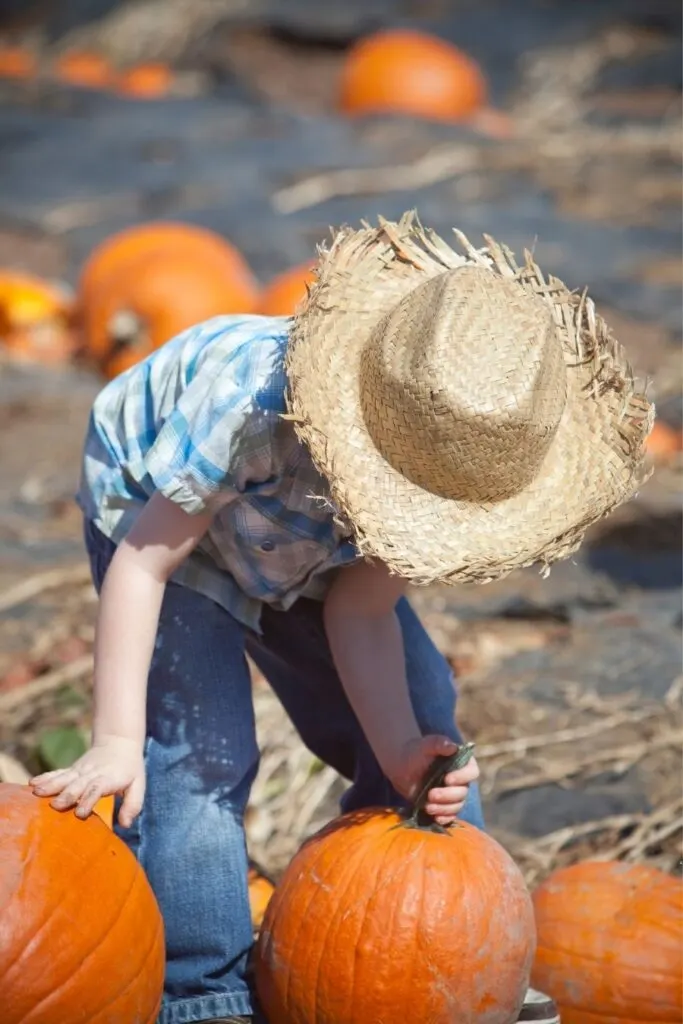 It's not just about the music – though it's not the last time I'll bring it up in this blog post. One of the best things about Nashville in fall is the seasonal events.
Nashville is basically the epitome of classic, all-American fall fun. The Fall Family Fun Festival is held every year at Lucky Ladd Farms and includes Hallmark movie staples such as pumpkin patches and corn mazes. Not only that, but said corn maze has actually been voted Tennessee's best for four years in a row. That's no small feat.
Or the Fall Tennessee Craft Fair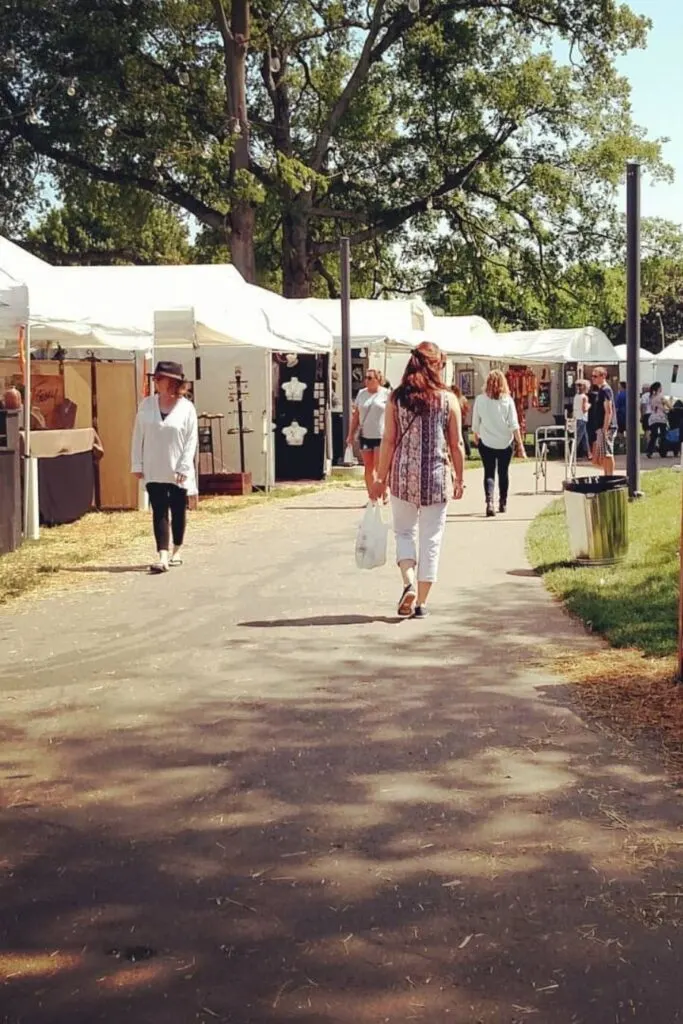 One of the best fall activities in Nashville is the Fall Tennessee Craft Fair. This annual event has been going strong for 44 years now, and it's going to be back this very October.
A non-profit organisation designed to champion the local craft movement – while celebrating American handmade crafts – this premier event is based on the lawn of Centennial Park. Visitors can shop one-of-a-kind products from award-winning local artists.
The artists themselves are present so you have a unique opportunity to learn about their process, inspirations and more. It's a really interesting, different day out.
Get a taste of Greek history at the Parthenon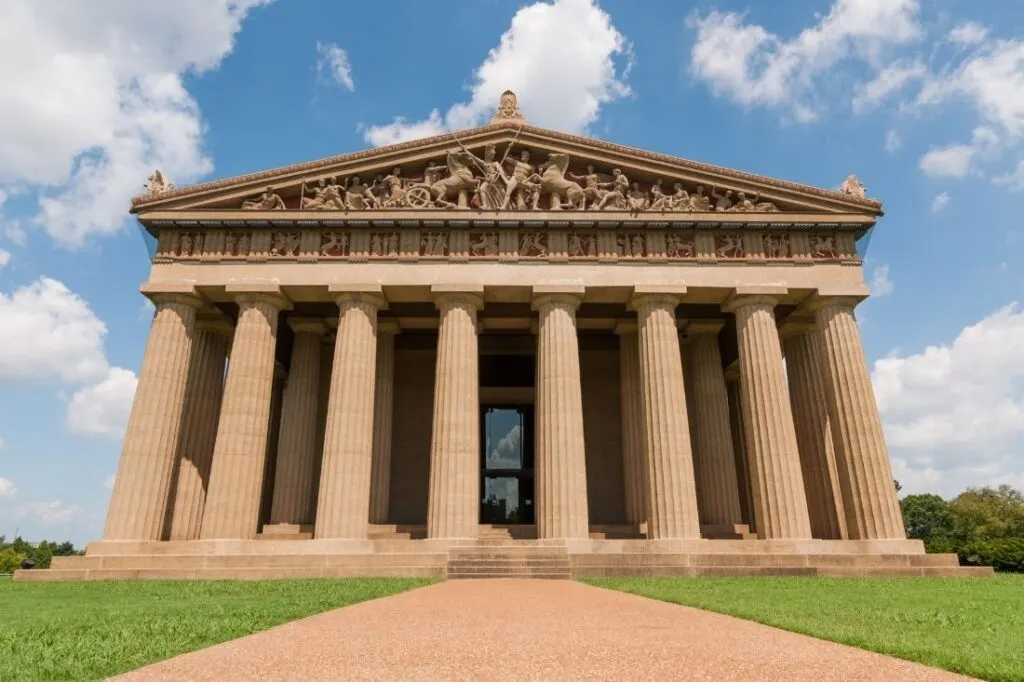 Here's a fun fact: Nashville was once known as the 'Athens as the South' due to the city's emphasis on learning and higher education. So, in 1897, a little piece of Greek architecture was recreated. A replica of the Parthenon was built for Tennessee's Centennial Exposition.
The Parthenon hosts a full-scale statue of Athena, just like the one in Athens. But these days, it's also home to an art gallery. And, located in Centennial Park – one of Nashville's best – means you can enjoy a stroll too.
Or, a bit of music history at a Nashville museum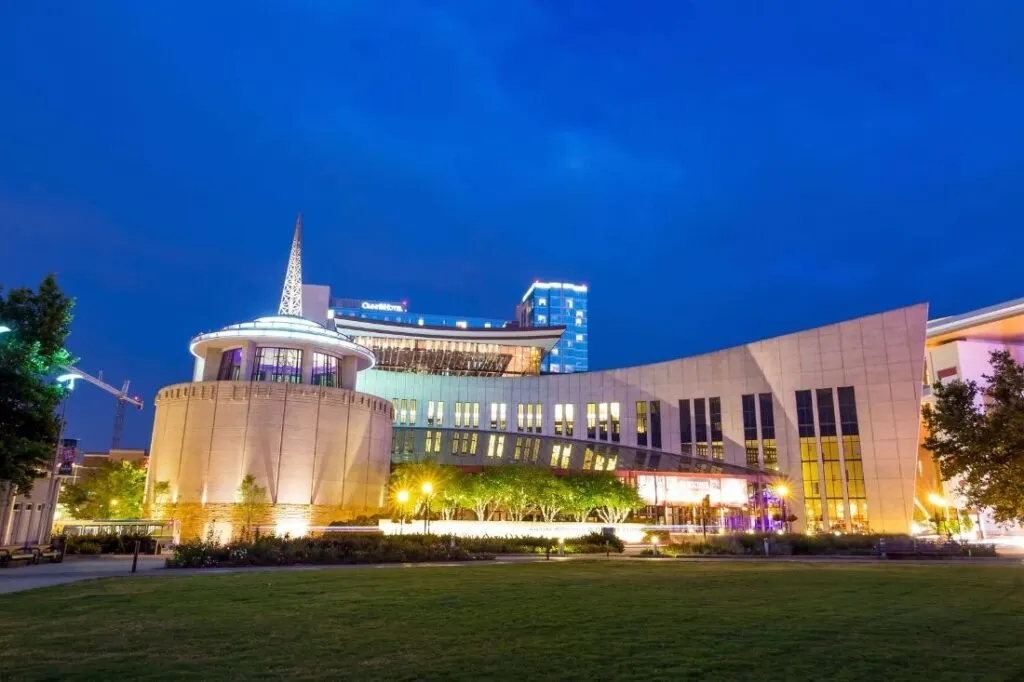 Nashville in fall is generally pretty warm. But those few rainy days are an excellent opportunity for a spot of southern culture. Given its history, it's no surprise that Downtown Nashville is home to some of the most iconic music museums in the states.
Firstly, I'd recommend the Country Hall of Fame Museum. This is one of the largest museums in the world and contains over two million country music related artefacts – from cowboy boots to Elvis's gold Cadillac.
Secondly, there's the Johnny Cash Museum. Cash lived in Nashville for long durations of his life, and here you can view some of music's most iconic memorabilia. You don't have to be a huge Johnny Cash fan to enjoy it, either.
Experience Nashville's nightlife on Broadway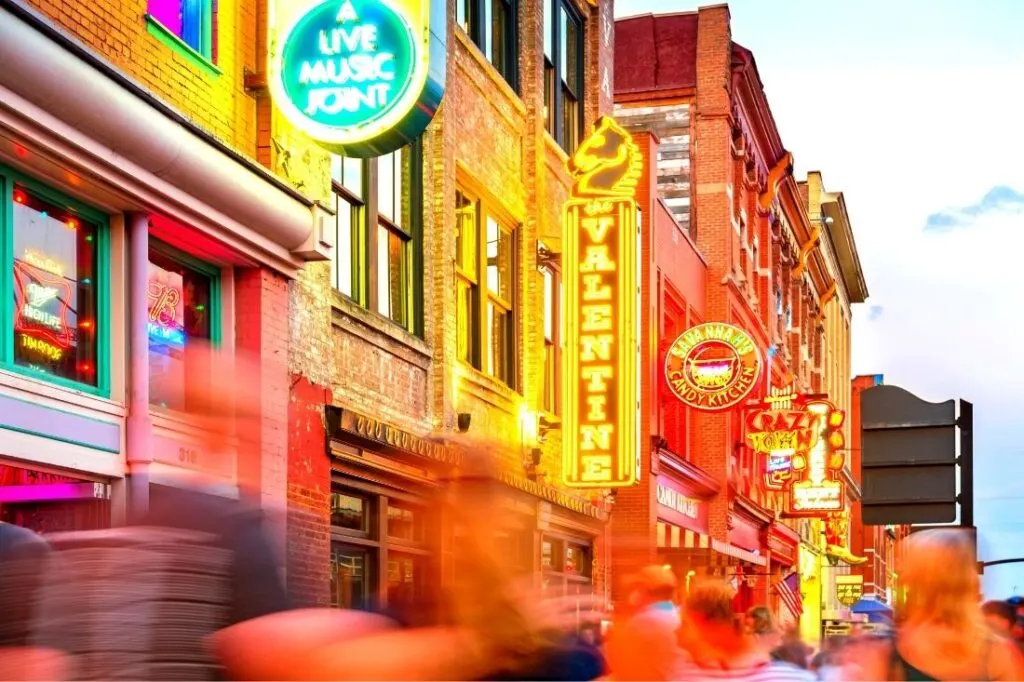 Broadway, New York, has nothing on Nashville. This is the ultimate destination if you want to experience Tennessee nightlife.
Broadway is a street in Downtown Nashville. Home to blocks worth of bars, clubs and honky tonks – bars that play country music – it's brimming with life. It's also one of the best places to catch live music, and not necessarily country, either. You never know what you'll get from a night out on Broadway, but you're guaranteed to have a laugh.
Discover cinema at the Nashville Film Festival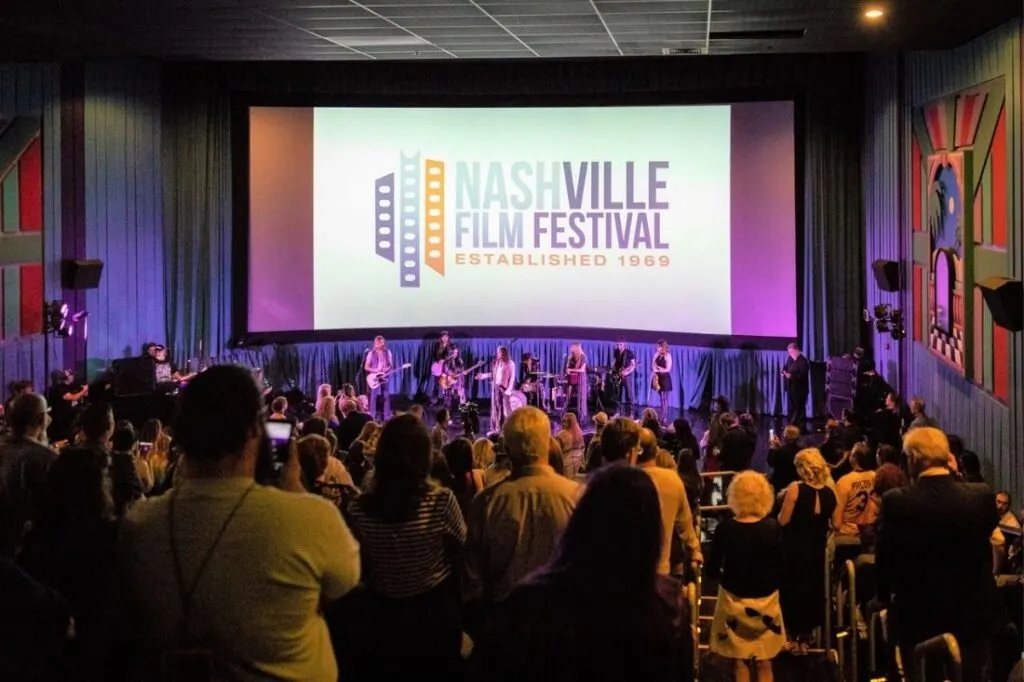 The annual Film Festival is another one of my favourite fall activities in Nashville. Now in its 53rd year, it was one of the first ever film festivals in the United States.
These days, it seeks to celebrate 'innovation, music, and the many voices of the human spirit'. The programme is always packed out with awesome productions from filmmakers and screenwriters from all over the world, as well as locally in Tennessee. If the timing is right, don't miss it.
Or live it up at the Celebrate Nashville Cultural Festival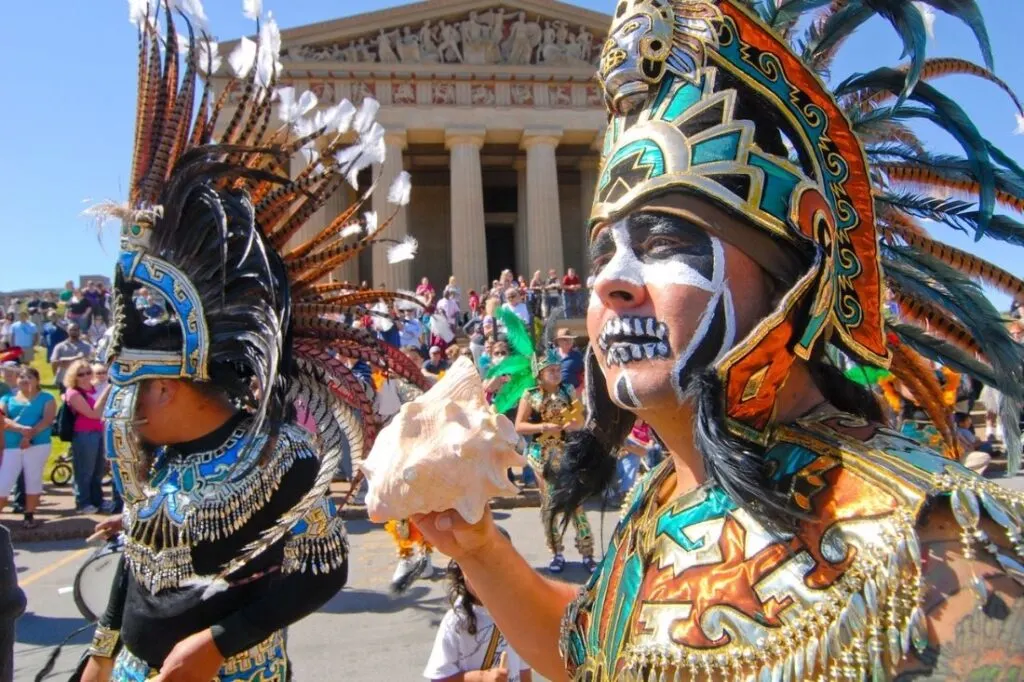 As you've probably noticed, I've mentioned a ton of different festivals in this blog. That's because one of the best things about Nashville in fall is the fact that the city always has something on.
But out of all of the events in the autumn calendar, this one might be my favourite. This festival is held annually in Centennial Park and celebrates the many cultures throughout the city. The festivities include global food vendors, public performances, plus a world market brimming with handcrafted items. It's one you won't forget.
Enjoy the views at Radnor Lake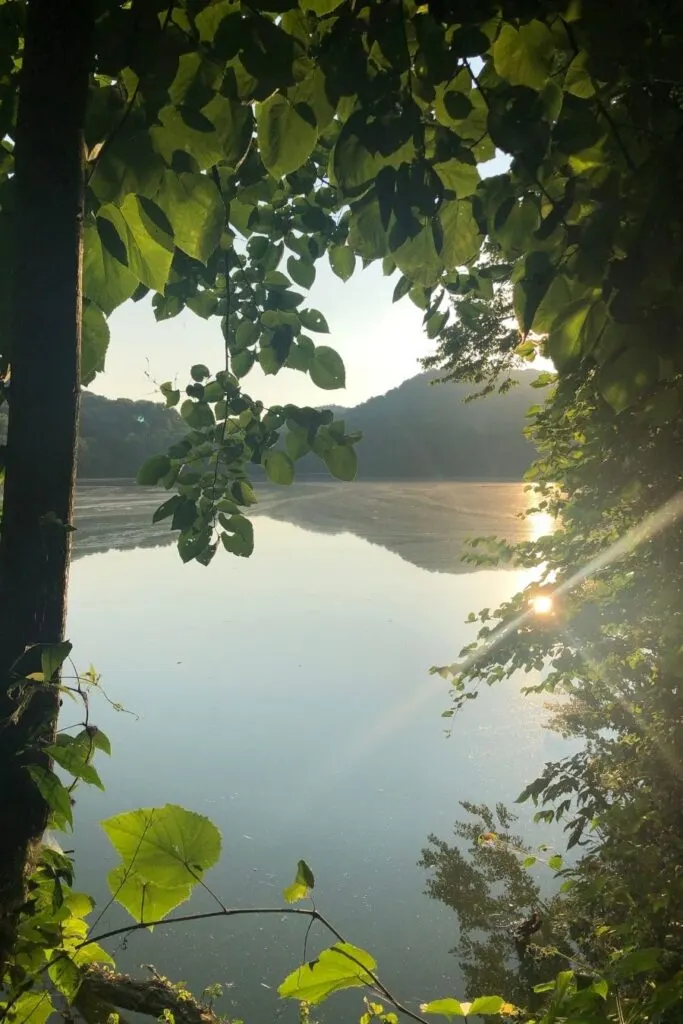 I can't write a blog about the US without including something to help you enjoy its breath taking natural beauty. So, while a trip to the lake might not be the first thing to spring to mind in a blog about fall activities in Nashville, you're going to have to trust me on this.
Radnor Lake captures that classic Tennessee beauty the American South is famous for. In fact, it's actually considered a Class II Natural Area. At Radnor Lake, you'll find picturesque waters framed by craggy rock and a sweep of trees. In the autumn months, these look even prettier. So, while you can't swim here – the lake is protected, and it'd be a bit nippy anyway – it's still worth a visit just for its views.
Where to stay in Nashville in the fall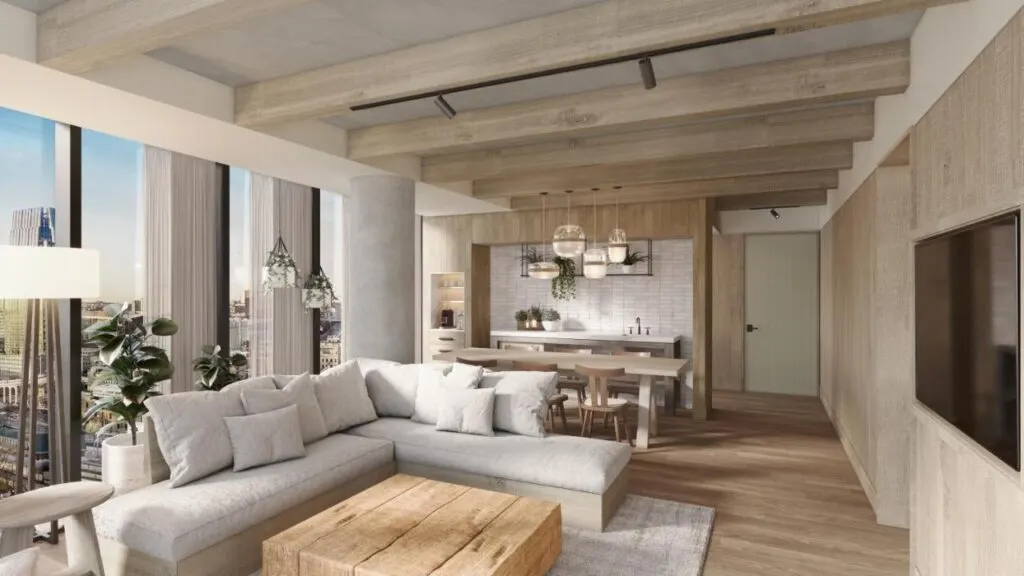 One of the city's most luxurious hotels, 1 Hotel Nashville is equipped with beautiful, spacious bedrooms. It's located in close proximity to Downtown Nashville and many of its attractions, and inside, it's home to a restaurant, fitness centre, bar, and concierge service. Perfect for exploring Nashville with all your home comforts, and more.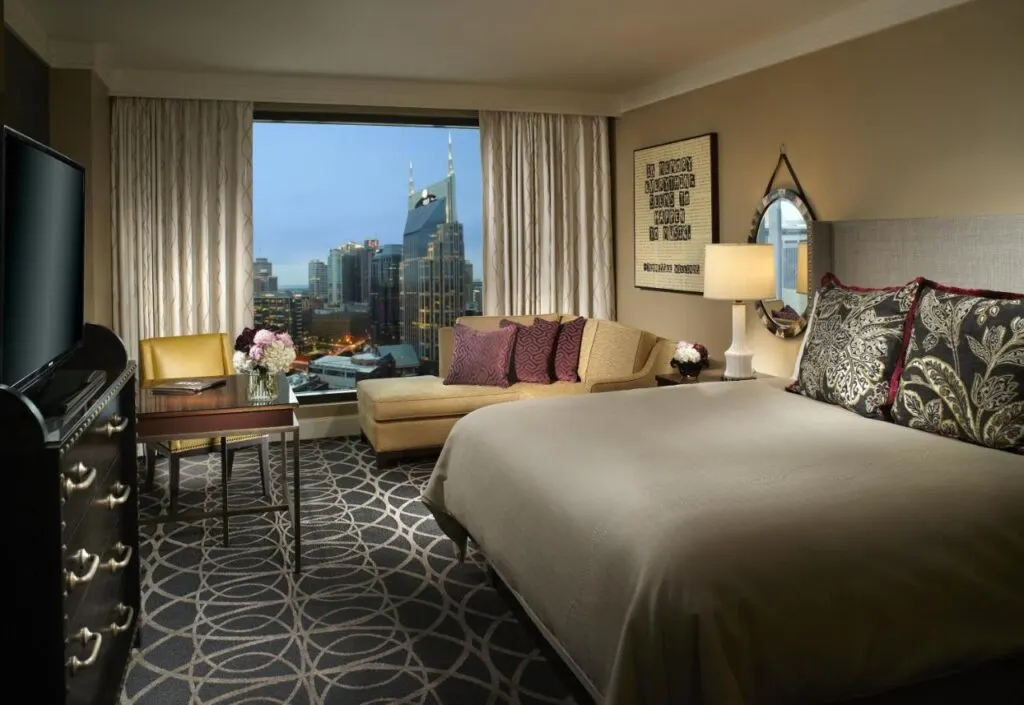 In the heart of the city, find the Omni Nashville Hotel. It's actually adjacent to the Music City Centre plus the Country Music Hall of Fame, so you really are immersed in Tennessee's musical history. In terms of amenities, there's a fitness centre, restaurant, and even a rooftop swimming pool.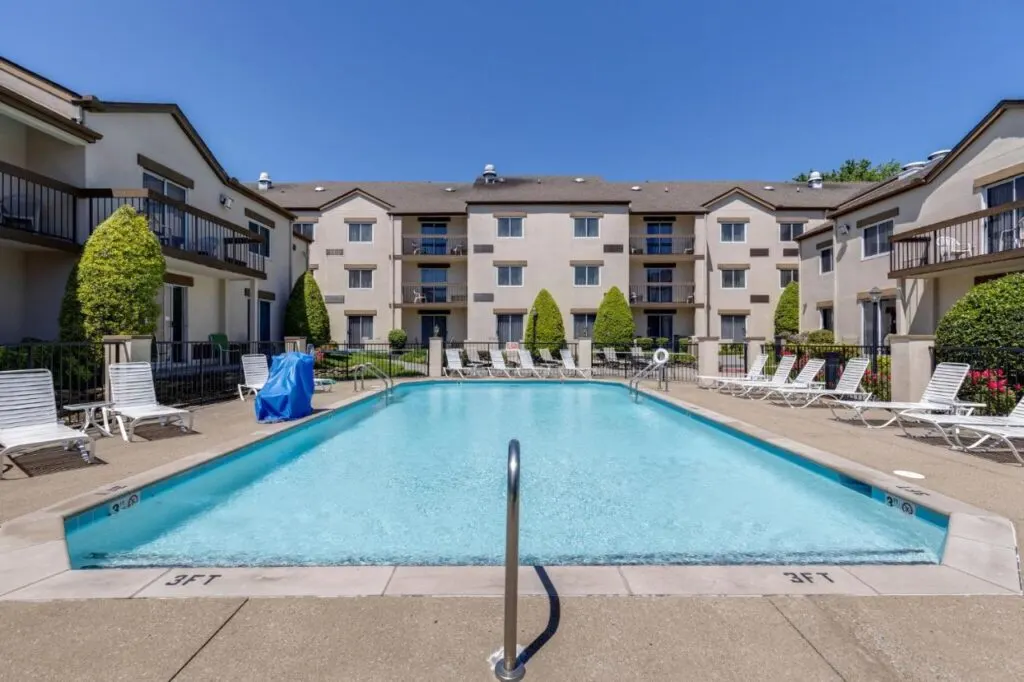 Club Hotel Nashville offers a great base for exploring the city, at a reasonable price that still includes some awesome amenities. As well as an on-site fitness centre and hot tub, you're in a great location to reach some of Nashville's best attractions – as well as rooms with excellent views.
---
There you go, the best fall activities in Nashville. I told you I'd persuade you to visit Tennessee in the autumn months, didn't I?
Let me know in the comments if you've added this destination to your bucket list yet – or if you've already been, drop any places I've missed.
Like this blog post? Then Pin it for the future!