From whale watching cruises to catching the colors of the famous New England foliage, these are the best things to do in Boston in the fall!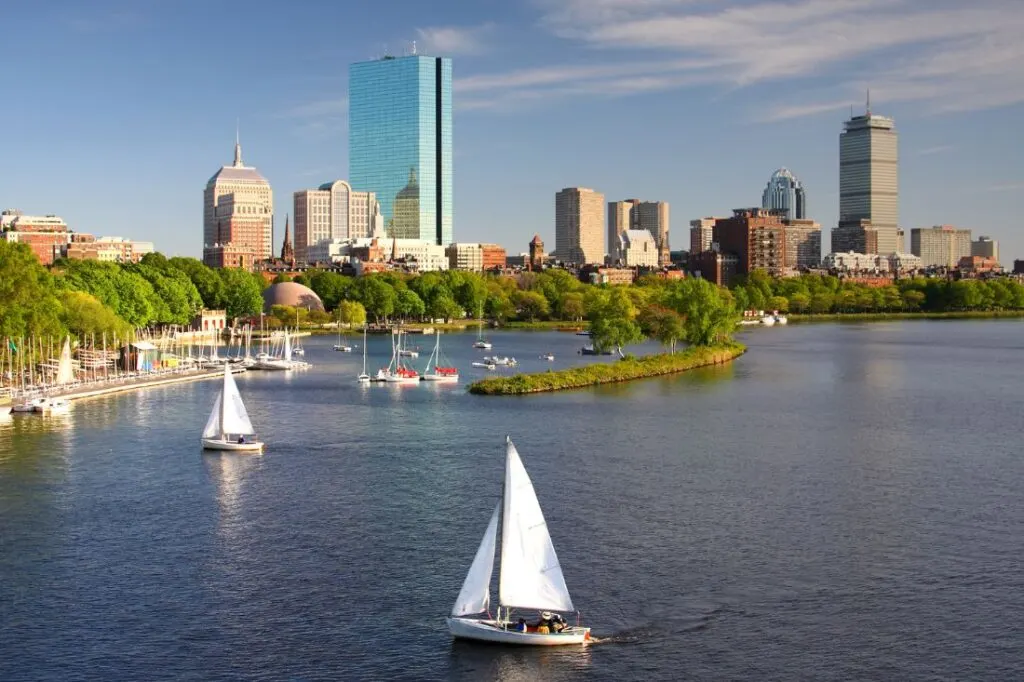 Ah, Boston. There's nowhere else like it.
It's one of those places that's perfect to visit no matter what time of year it is. Summers are bright and beautiful, winters are magical and covered in thick white snow.
This is controversial, but I don't think any of the other seasons beats Boston in the fall. Sure, most cities come alive with a bit of autumnal charm, but something about Boston just hits different.
I mean, think about it: there's the famous fall foliage, apple picking, and Massachusetts is one of the best US states to celebrate Halloween. After all, the spooky city of Salem is only 45 minutes away.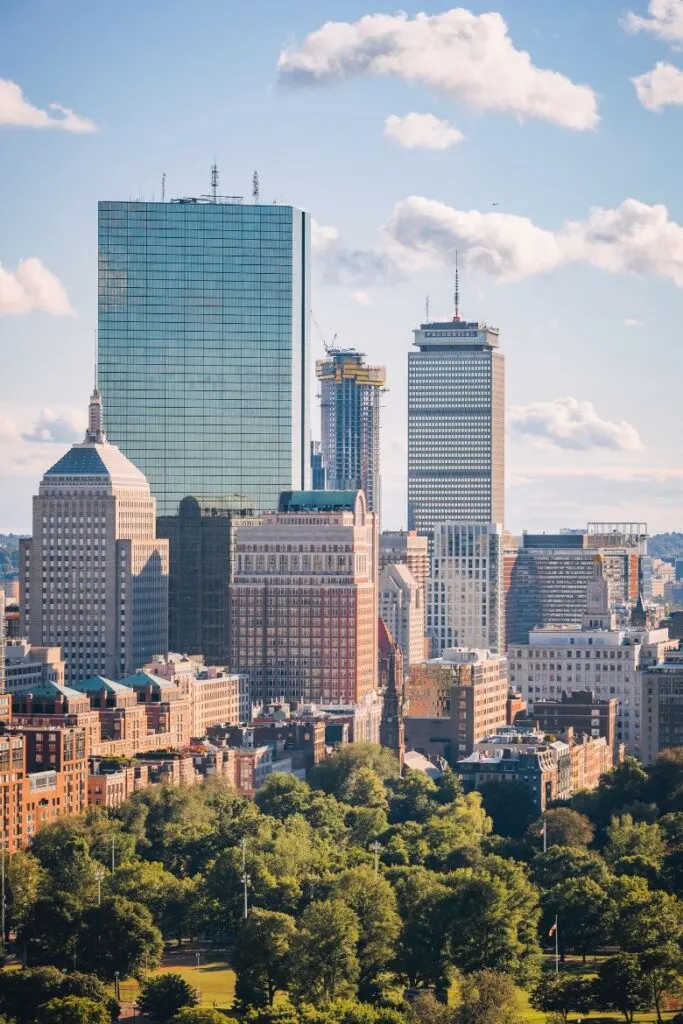 Maybe you're already planning an autumn excursion to Boston. Perhaps this city has long been on your bucket list and you're trying to figure out the best time of year to go.
Or maybe, you're not set on one location yet – though I reckon this blog might sway you. That's because I'm about to show you the very best fall activities in Boston!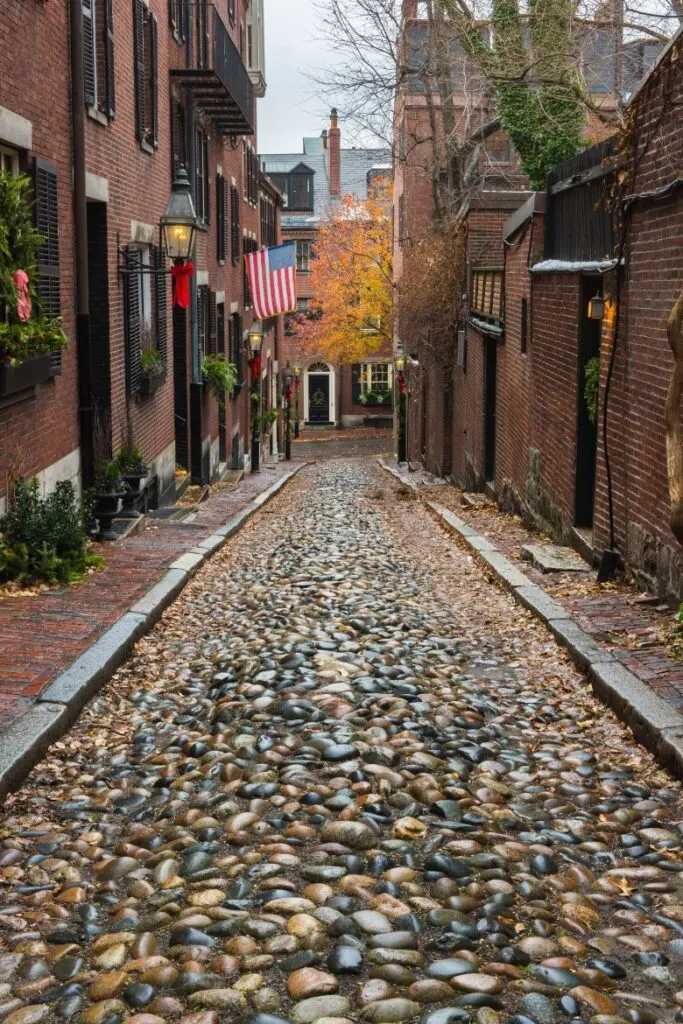 Weather in Boston in fall
The weather in Boston changes over the course of the fall months, getting progressively colder.
By October, you're looking at highs of 17°C (62.6°F) and lows of 8°C (46.4°F). By the time November comes along, you can expect highs of 11°C and lows of 3°C (37.4°F). It really does get cold here during fall and winter, so make sure you wear lots of layers and wrap up warm!
---
The Best Things to do in Boston in Fall
See the famous Fall Foliage
When it comes to Boston in the autumn, nothing springs to mind quite as quickly as its famous fall foliage.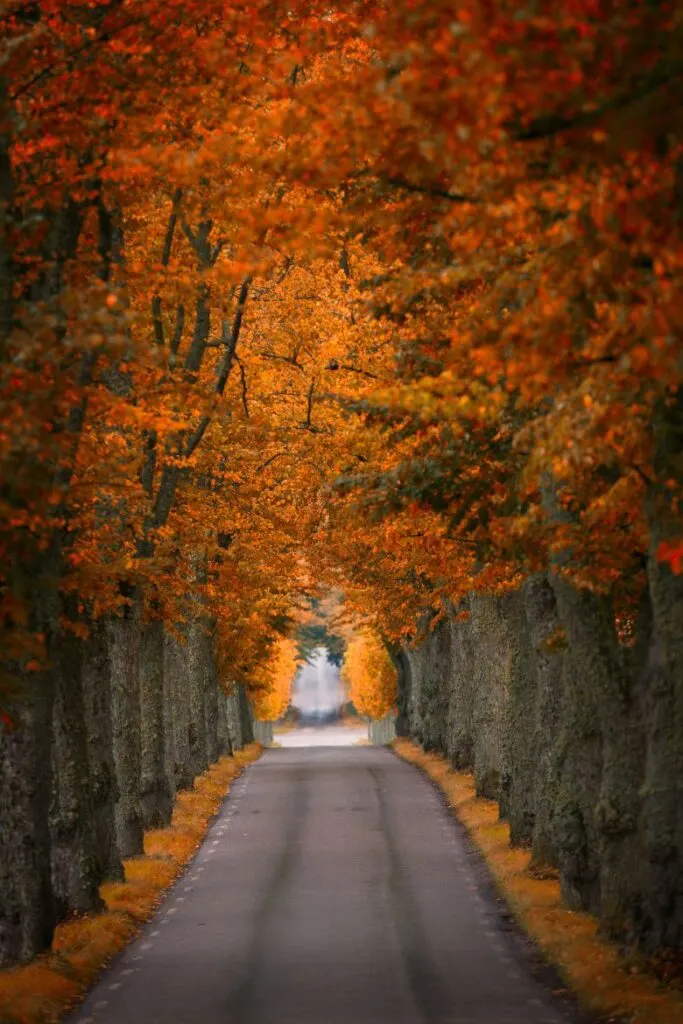 The city comes alive in gold and crimson and bronze as the colour of the leaves shift for the season. It's pretty special, and people come from all over to see it. Seriously, there's a name for them and everything – "leaf peepers".
Fall Foliage can be seen all over the city, but some of the best locations to check out are along the Charles River, Public Garden, Beacon Hill and the Esplanade.
Go whale watching
Whale watching is one of the best activities Massachusetts has to offer. Luckily for us, September and October are two of the best months for it.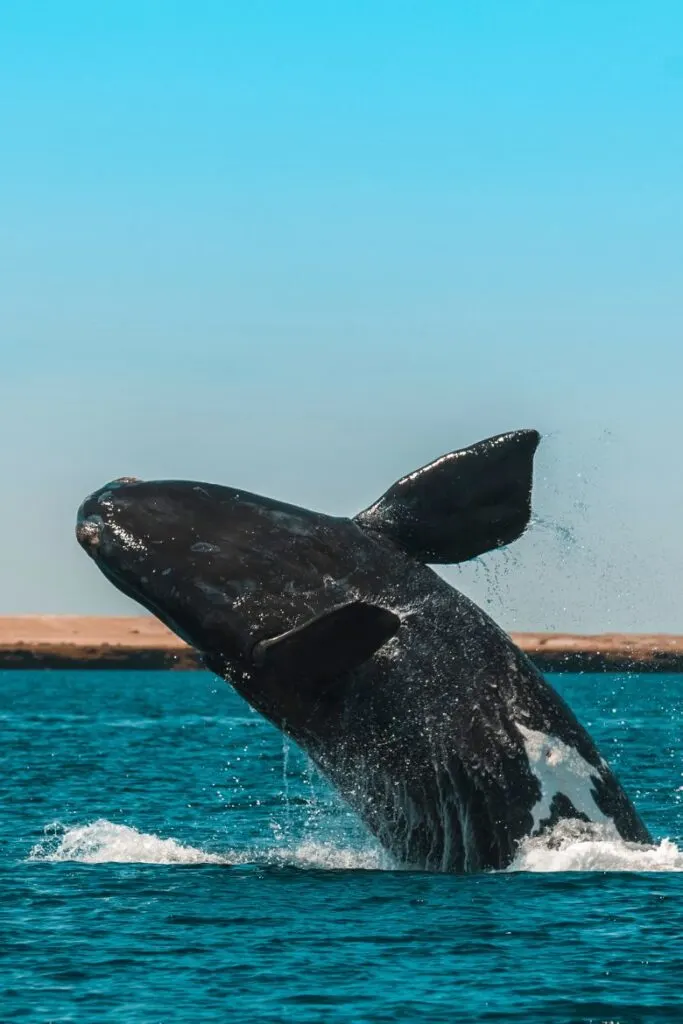 Because it's one of the most popular fall activities in Boston, there are tons of cruises that'll take you off the coast and into these creatures' natural habitat.
I personally recommend this tour. Accompanied by experts from Whale Center of New England, you'll learn all about these marine animals, and be taken to prime spotting locations. You'll have the chance to see humpback whales, finback whales and minke whales, as well as white-sided dolphins.
Visit the historic city of Salem
Salem – site of the infamous 1692 Salem Witch Trials – is just 45 minutes away from Boston. This is a city that's proud of its strange, haunted heritage, and that's why it's one of the best places in the US to visit at Halloween.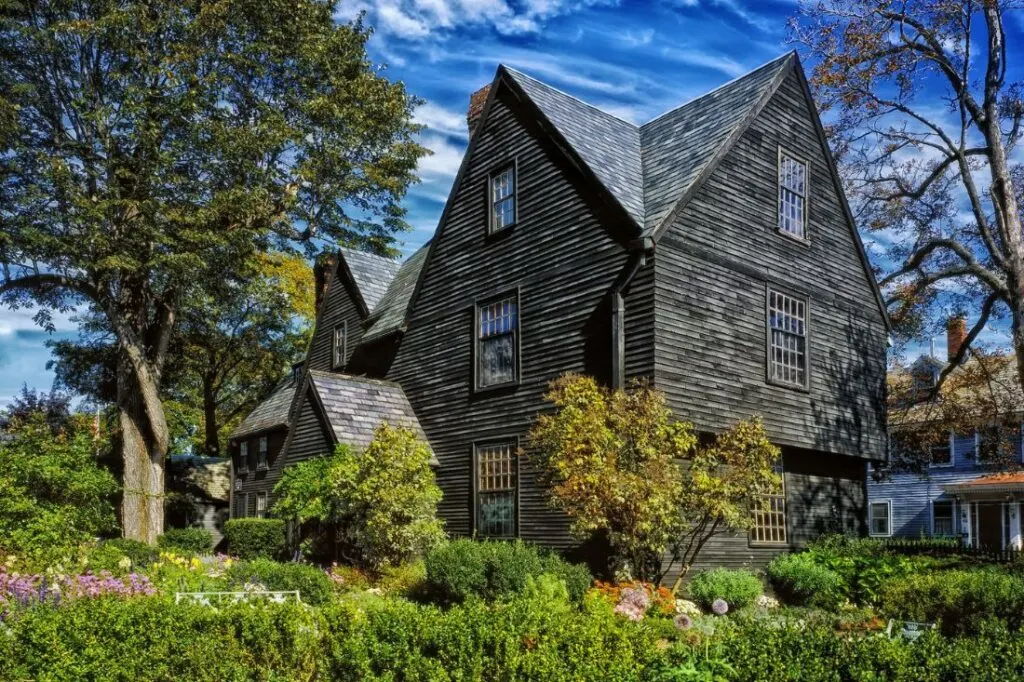 In fact, the classic movie Hocus Pocus is set in Salem, and many parts of it were filmed there. If you're interested, you can find some of the Hocus Pocus filming locations here.
It's shown every year during Haunted Happenings, a series of spooky, Halloween events throughout the city. There's tours, haunted houses, seances, fairs and much more throughout October.
Visiting outside of October? There's still plenty to do. Take a Haunted Walking Tour or visit the Salem Witch Museum.
Enjoy Halloween fun at a pumpkin patch
Speaking of Halloween, pumpkin patch picking is an absolute must if you're heading to Boston in the fall, specifically October.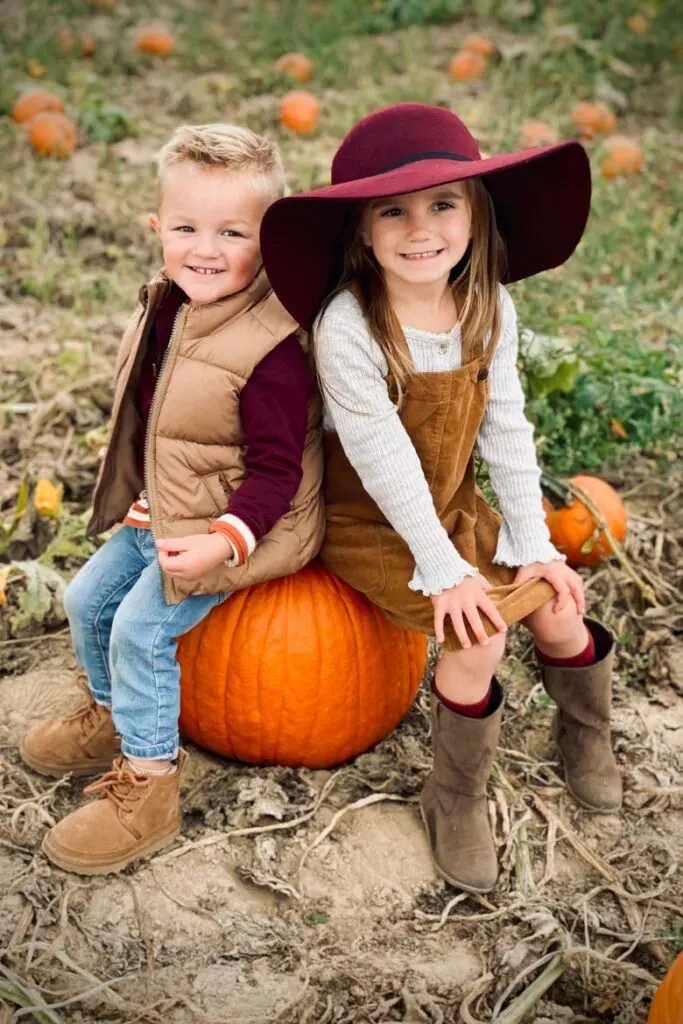 It's not just about finding the perfect pumpkin, it's about enjoying all of the spooky magic the States has to offer this time of year.
Loads of them have live music, hot cider, apple bobbing, corn mazes, even fairground rides if you're bringing kids along. There's tons of choice, too: Boston Hill Farm, Smolak Farms, Pakeen Farm and many more in and around the city.
Or try apple picking
Pumpkin picking not your bag? Go for apples instead. This is one of my favourite fall activities in Boston, and an absolute New England classic.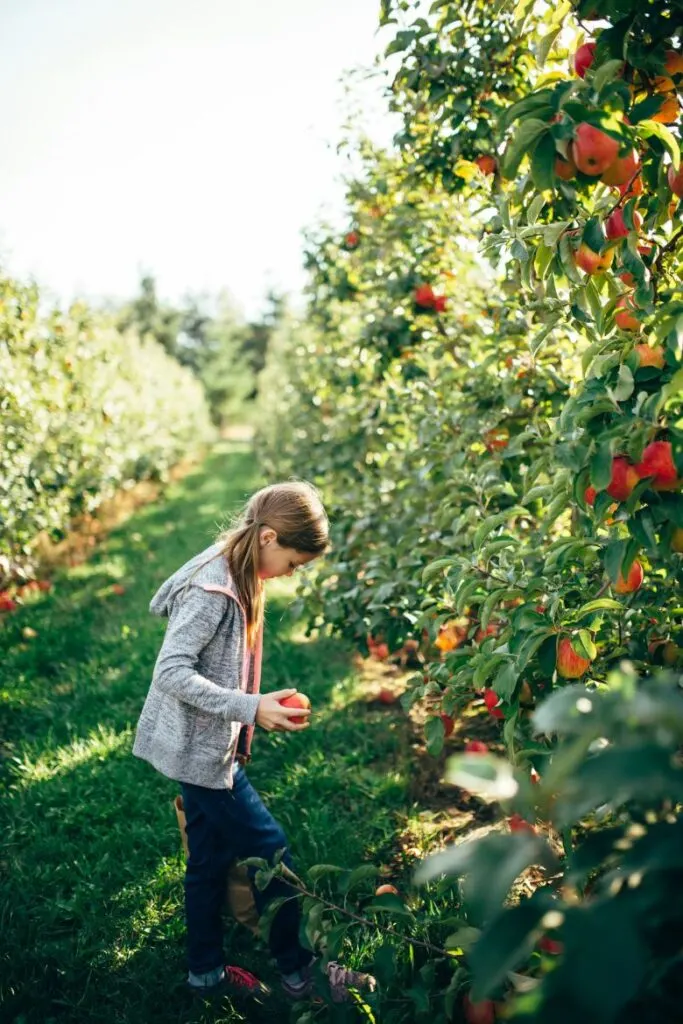 It'll usually take you out of the city too, giving you a chance to escape the hustle and bustle and see some of the surrounding Massachusetts scenery.
Try Belkin Lookout Farm, Carver Hill Orchard, or Honey Pot Hill Orchards to name a few. As well as picking apples, make a day of it – sip hot cider and visit the farm animals.
Experience one of Boston's local hikes
There's plenty to love about Boston in the fall. But for me, one of the absolute best things about it is the scenery. And one of the best ways to take all of that in is through exploring the local hikes.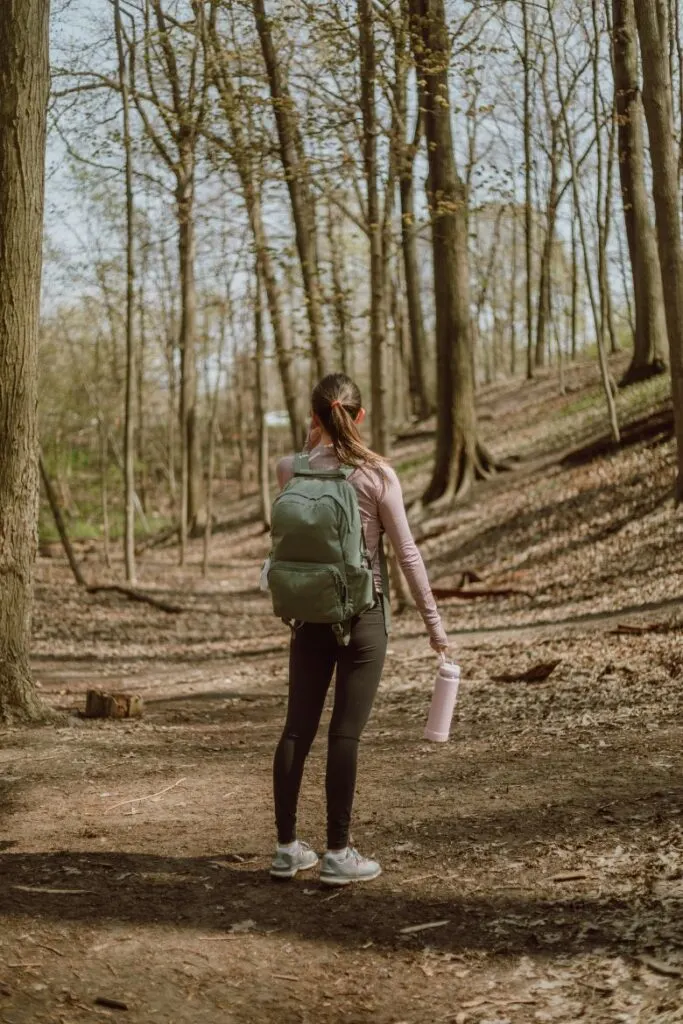 In the city itself, you're more likely to find gentler paced walking trails: the Freedom Trail or the Emerald Necklace.
Head outside of Boston for the more serious trails, like the Middlesex Fells Reservation or the Blue Hills Reservation, both of which can be reached by public transport. If you've got access to a car and want to make a day of it, Boston is a great base to explore New Hampshire's White Mountains.
Spend a day at a museum
Boston's a city of heritage like any other. Spend a day getting a bit of education by exploring the local museums.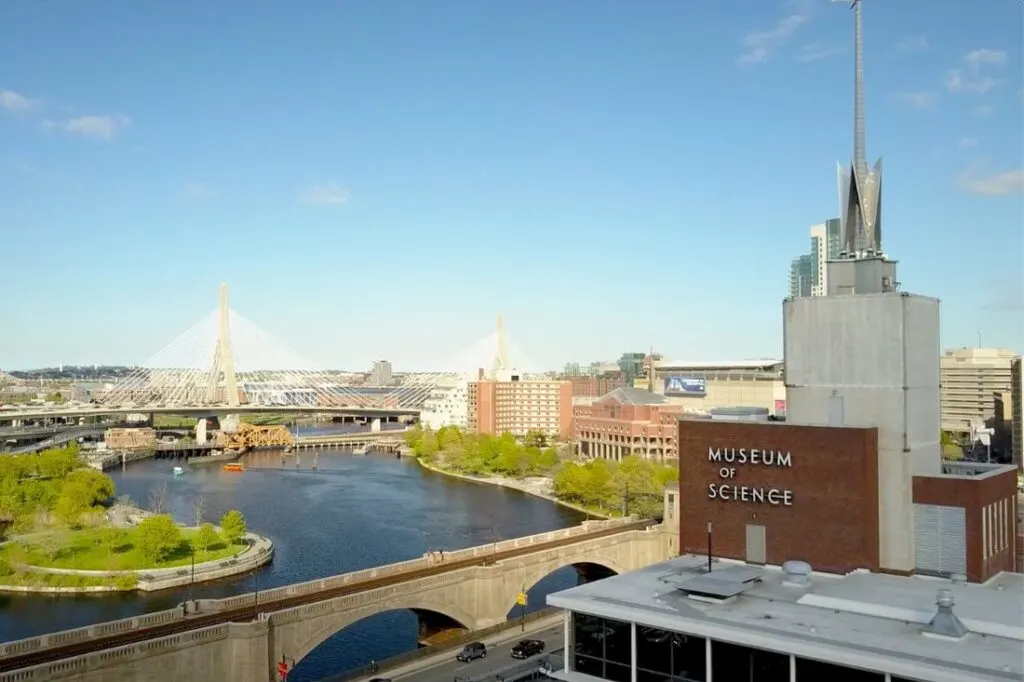 You've got a good few to choose from. Nurture the left side of your brain at the Museum of Science, view some incredible exhibitions and works of art at the Museum of Fine Arts, or embrace the political at the JFK Presidential Library and Museum.
Cruise through Boston's harbours
Want to see Boston's historical sights in style? Jump on a cruise around Boston's inner and outer harbours.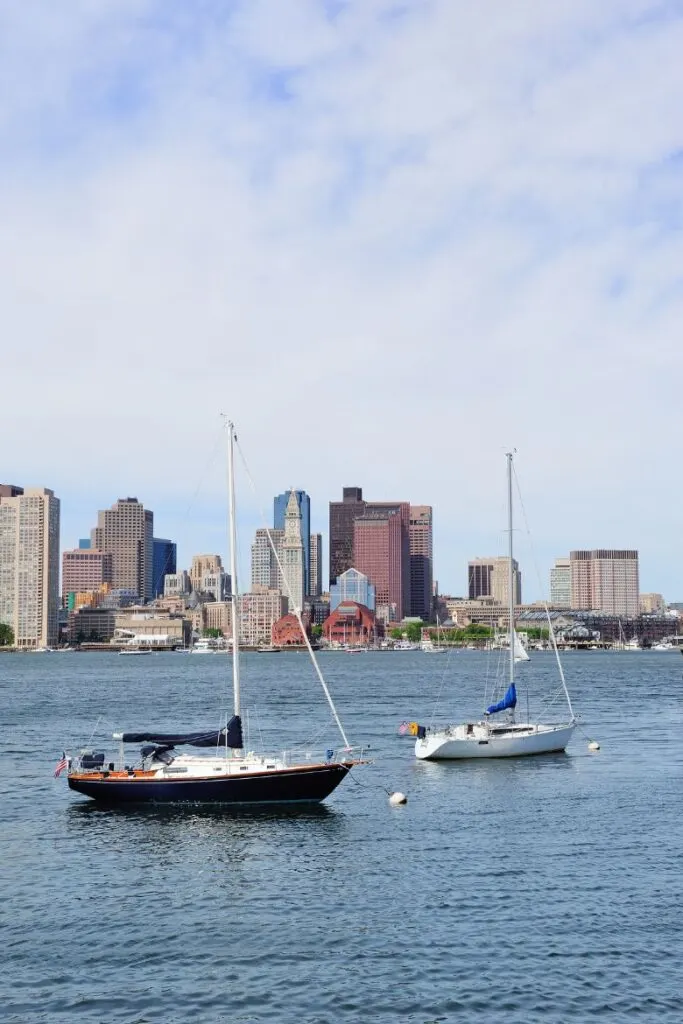 Take in views of the USS Constitution, Old North Church, and the Bunker Hill Monument, against the panoramic backdrop of the Boston Skyline.
You'll get a healthy dose of American history, but tons of beauty too – this tour will take you through the Harbour Islands National Park.
Rent a bike for the day
Explore the best of Boston's sights on two wheels. Renting a bike in Boston in the fall is super easy – just head on over to Blue Bikes or Boston Bike Rentals.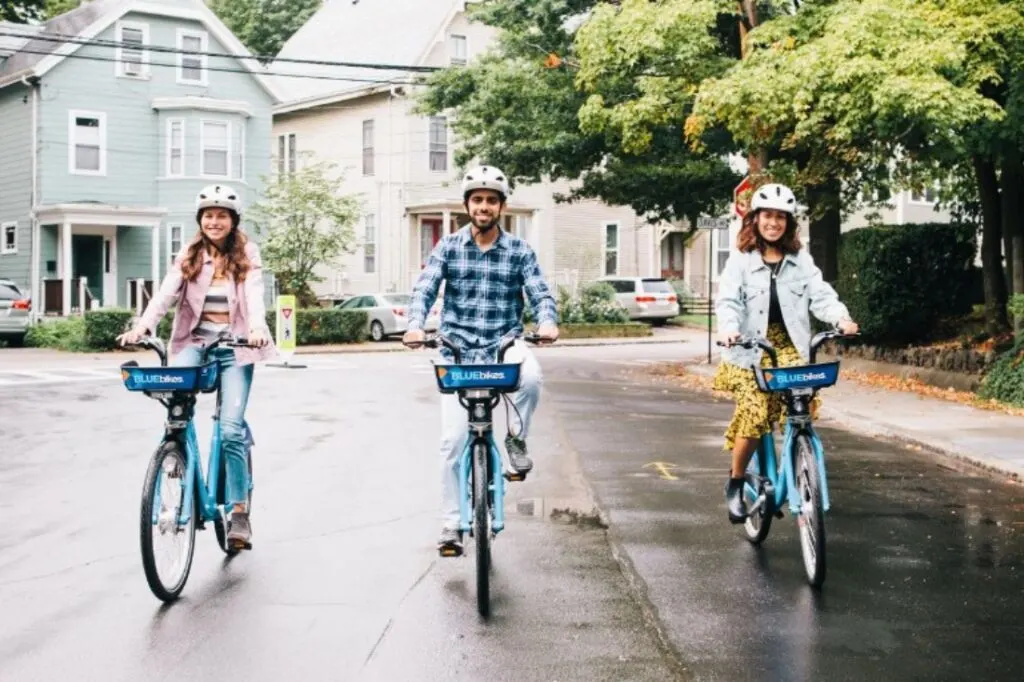 If you don't feel comfortable cycling through the streets, head to one of Boston's many parks or green spaces, like the Public Garden or Boston Common. Rent the bike for the whole day and traverse the best of Boston's Fall Foliage.
Take a Ghosts and Gravestones tour
If you loved the spooky sights of Salem, why not take your "frightseeing" one step further? If that's what you're into, the Ghosts and Gravestones Tour is an absolute must. Especially if you're timing your visit with Halloween.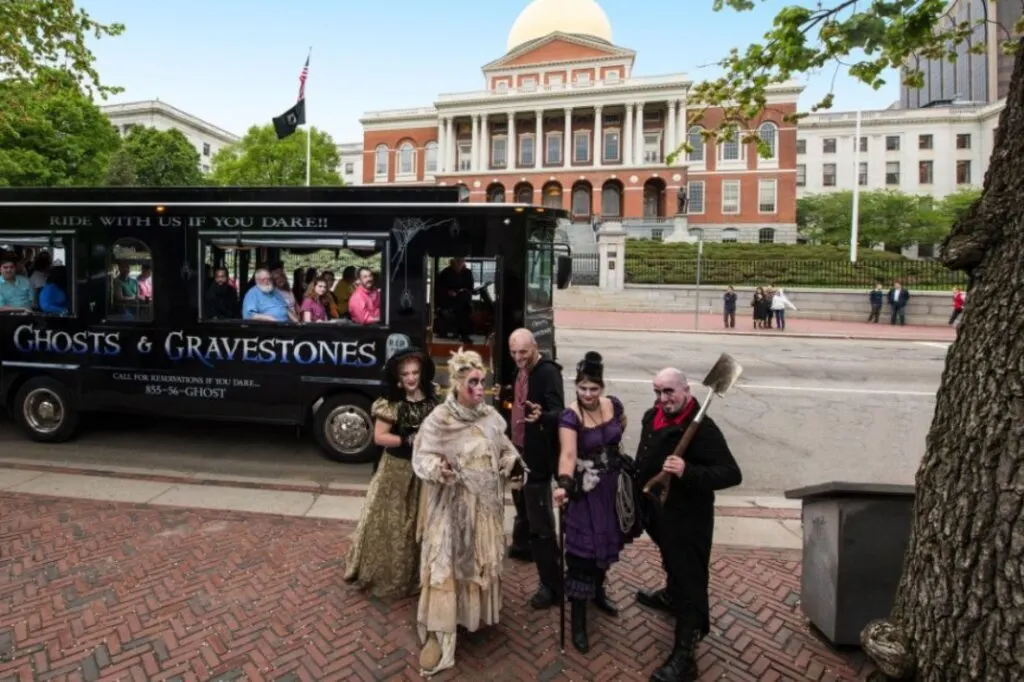 This tour takes you back in time and through Boston's grisliest history. Gruesome murders, paranormal hijinks, and the legend of the Boston Strangler, this tour has it all.
Watch the Head of the Charles Regatta
If you find yourself in Boston on the third weekend of October, don't miss Boston's biggest boat race: the Head of the Charles Regatta.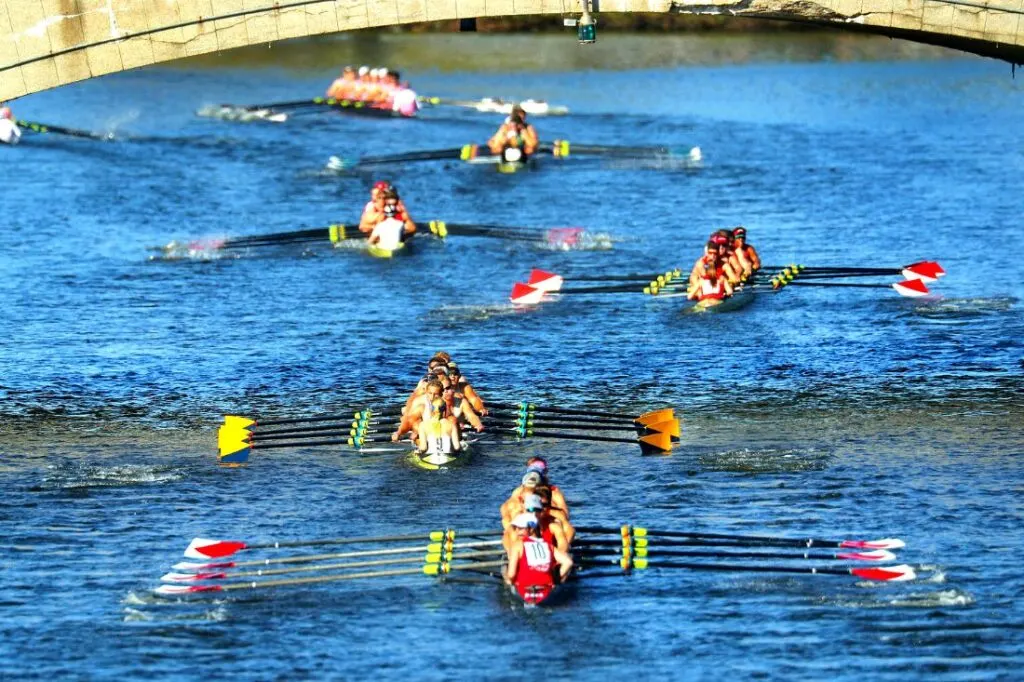 This is three days of races that draw in audiences from all around the world, and promise beautiful foliage views and festivities alongside the excitement of the regatta itself.
Explore the Freedom Trail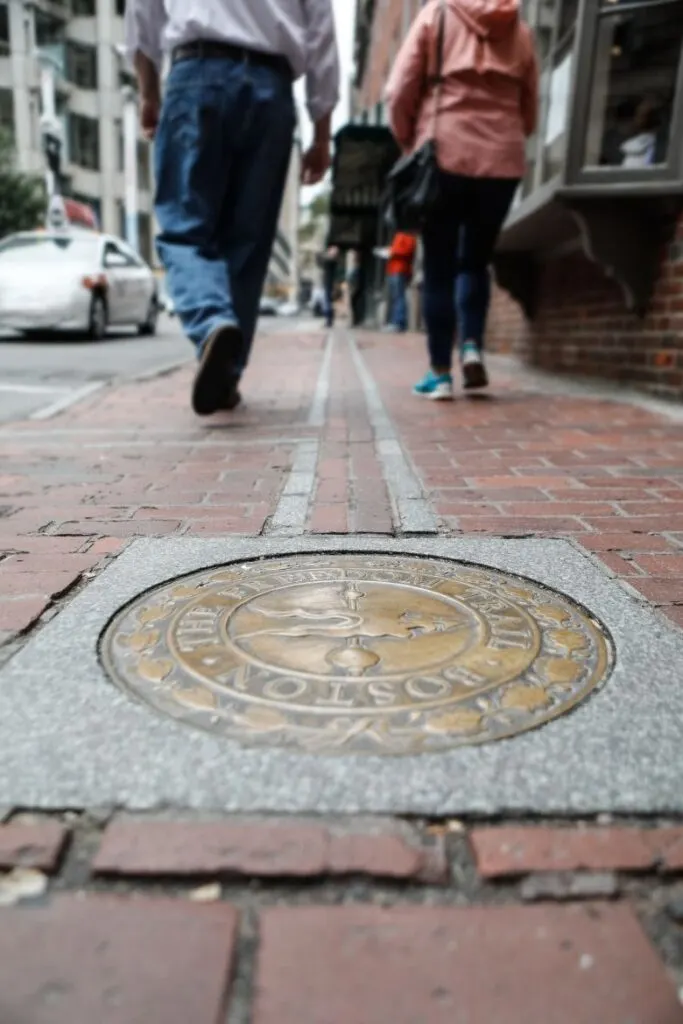 Get up close and personal with Boston's history and heritage by exploring the Freedom Trail.
The Freedom Trail is a series of tours and historical sites around Boston: unique museums, churches, burial grounds, and other historic markers that tell the tale of the American Revolution.
Where to Stay in Boston in the Fall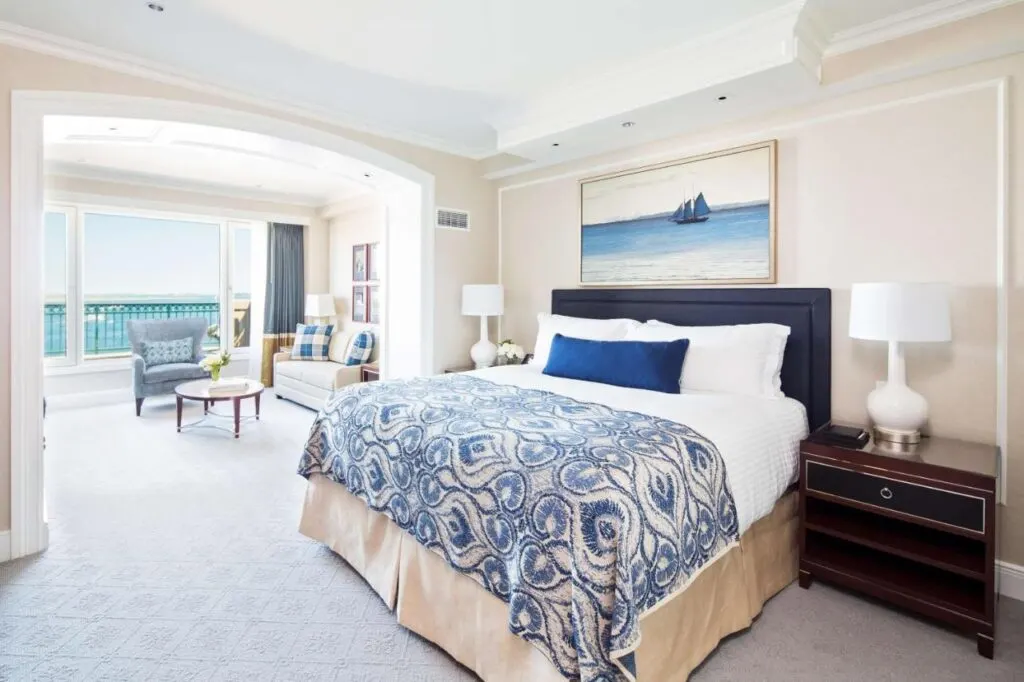 A 5-star waterfront hotel overlooking Boston Harbour, the award-winning Boston Harbor Hotel is perfect for those with cash to splash. It's got everything you need – restaurants, a gym, and an incredible view of the water.
You could enjoy your stay without ever even stepping outside, but exploring has never been easier. You're in the heart of the city, after all.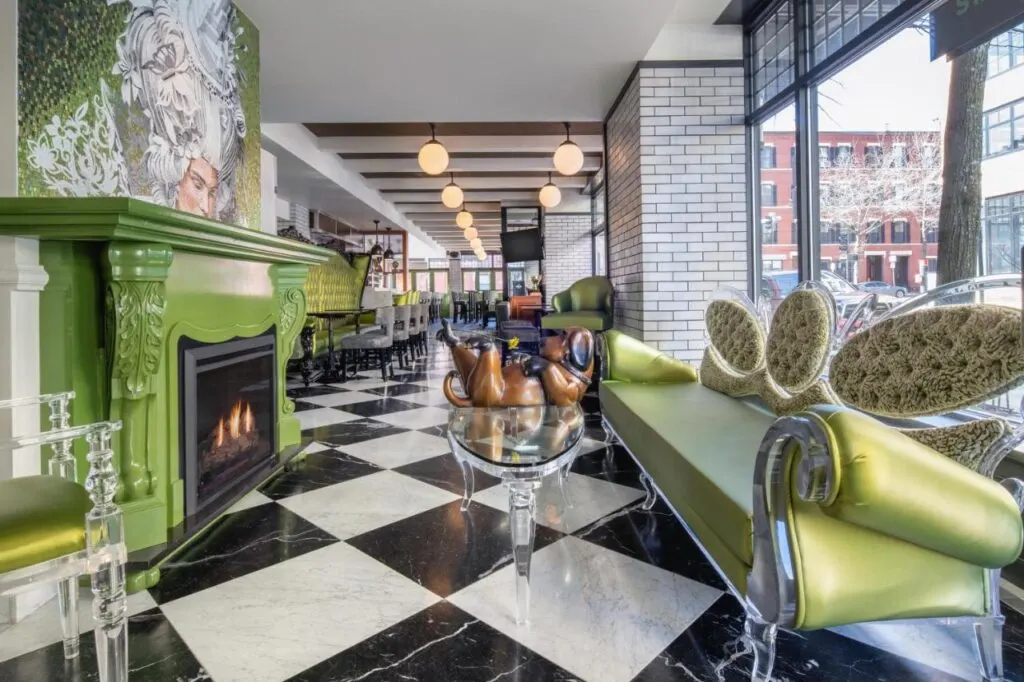 When it comes to Staypineapple, A Delightful Hotel, the clue's in the name. Located in Boston's historic South End, Staypineapple is a European-style boutique hotel with tons to offer.
It's not just about marble bathrooms and plush rooms though – this hotel is a stone's throw from some of Boston's best attractions,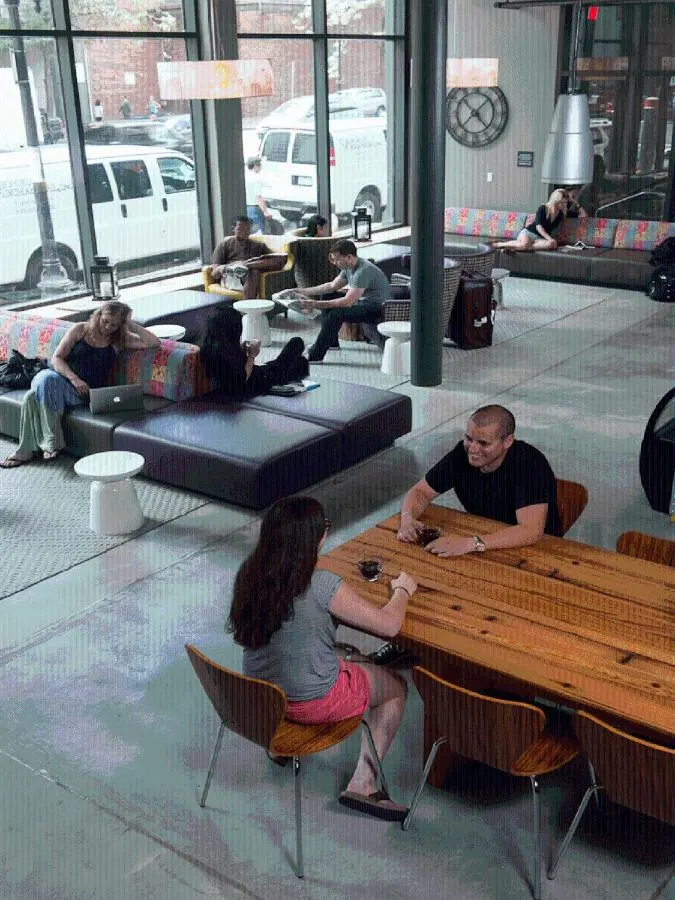 Can Boston be done on a budget? You bet it can. HI Boston Hotel is in the heart of the city centre, within walking distance of Boston Common, one of the best sights to see the famous foliage.
The hostel has dormitory-style rooms with options for mixed, male or female accommodation, as well as private rooms for an extra cost. As well as a shared kitchen, guests have a game room and a bike storage space.
---
Now that you know the best fall activities in Boston, it's time to get planning your trip. Are you heading to the states this autumn? Tell me all about your plans in the comments.
Like this blog post? Then make sure you Pin it for the future!