From the old-fashioned charm of Sicily to the romantic streets and canals of Venice, these are the best places to visit in Italy this year!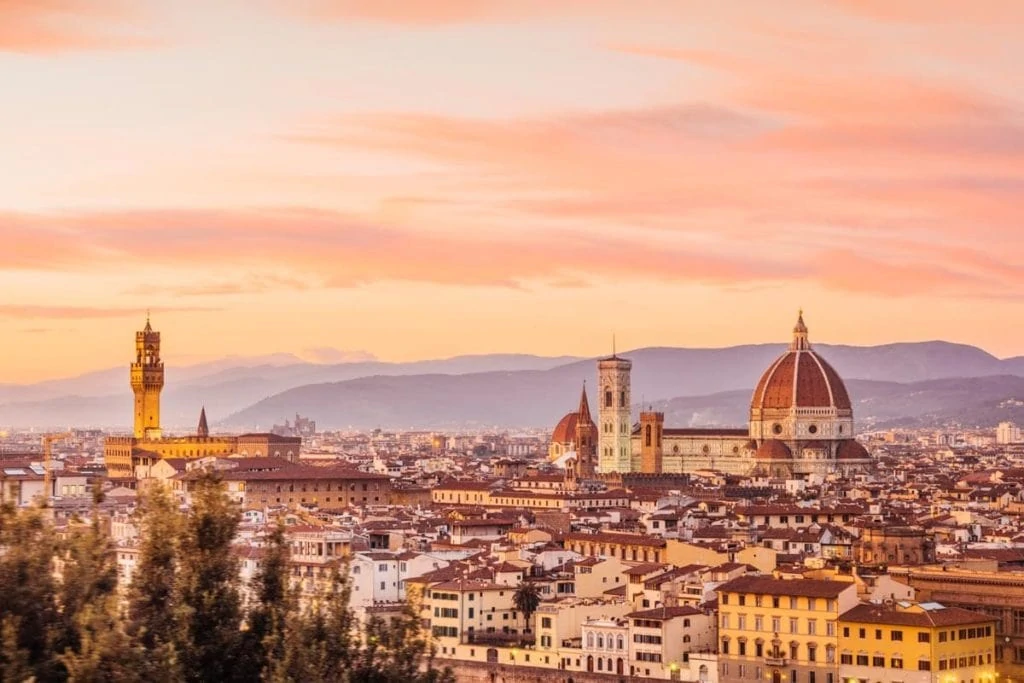 Italy. Home to beautiful beaches, the world's best cuisine, Michelangelo, Picasso and da Vinci, a rich history dating back over 2,000 years and some of the most stunning cities you'll ever set foot in, Italy certainly has a few things going for it.
Italy is a country that's filled with wonderful dream-like locations and a culture that somehow manages to combine some of the world's most popular reasons to travel and explore: Art, food, history and scenery.
I don't say this lightly, but Italy is without a doubt one of my favourite countries in the world. Every year when I'm looking at holidays in Europe, often I turn to my dear old friend Italy.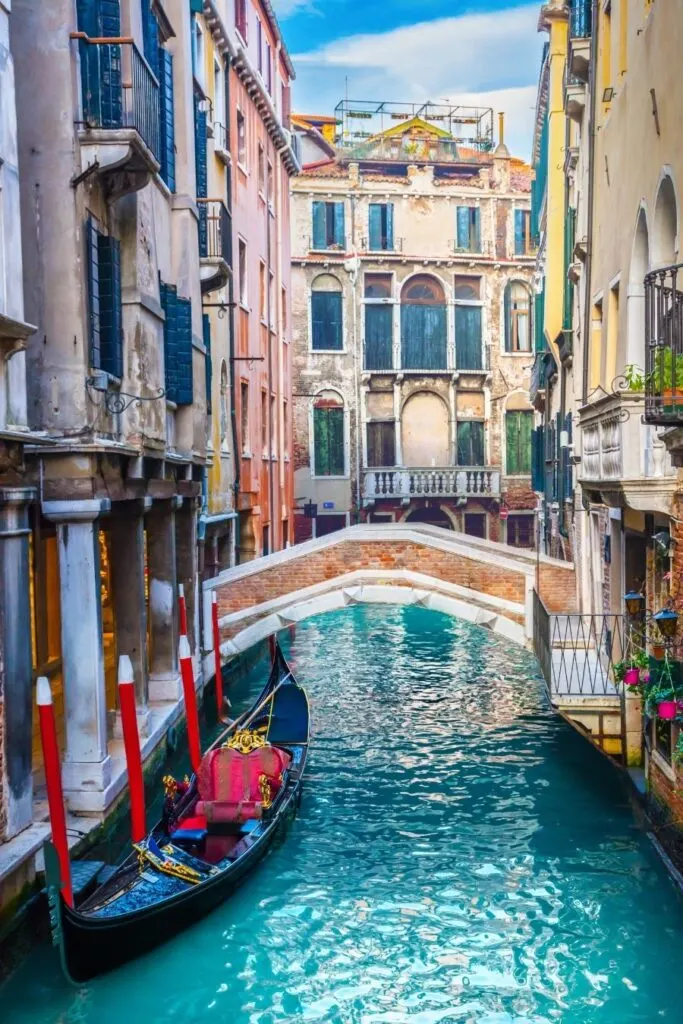 Last year I visited Trieste, this year I've been to Venice, and I'm already planning another trip during summer too. Safe to say I really can't get enough of Italy!
For my trip during the summer I really want to go on a proper holiday (very rare for a blogger!) I want to rent a villa in Italy for a week, hire a car and explore the Italian countryside stopping off at vineyards and little restaurants along the way. To me, that's a real summer holiday.
I want to eat pasta alle vongole, drink a bottle of local Prosecco with the lady and watch beautiful sunsets long into the night. Come on, that sounds good, right?
So, as I'm planning my summer holiday to Italy, I thought I'd inspire you a little too. With that in mind, these are the best places to visit in Italy this year!
If you're looking for the best places to stay in Italy, then check out this amazing guide packed full of recommendations!
---
Explore the rural and rustic charm of Sicily
I first visited Sicily in 2016 and I've been yearning to go back ever since.
The the thing I love about Sicily, and I don't know why this is the case, but it feels like there's hardly any tourists there. I don't know if people prefer cities like Venice, Rome and Florance to name just a few, but exploring Sicily seems so genuine.
If you decide to take the trip to the tip of Italy's "boot" – you'll be blown away by its Norman churches, vast Greek temples and beautiful Roman mosaics. Its most popular locations – Taormina, Catania and Mt Etna – stunningly reflect a thousand years of occupation, conflict, and all the resulting art and scenery.
Also, if you're looking for something very different to do, wake up at sunrise and hike to the top of Mt Etna!
Wander around the romantic streets and canals of Venice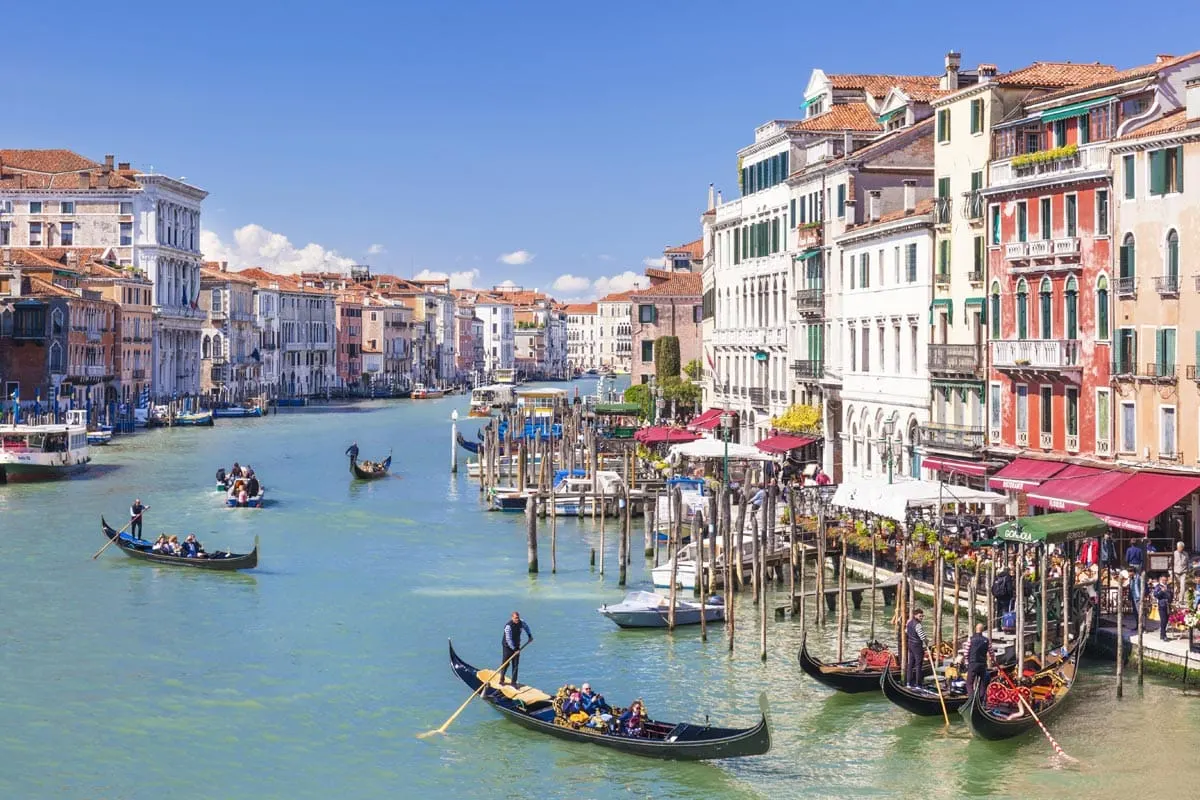 There's no doubt about it, Venice is one of the best places to visit in Italy. Apparently the city deceives between 20-30 million tourists every year and they can't be wrong!
There's a good reason why Venice is one of the most popular locations in Italy. Venice has an abundance to offer for any traveller, be it art, gallery, mosaics, architecture or simply navigating the streets by boat, you're bound to find something that you'll fall in love with here.
Here's the elephant in the room though. Travelling in Venice can be cripplingly expensive. Water taxis costs a bomb, a Bellini in Harry's Bar will set you back 24 euros, and street hawkers always try to rip off gullible tourists. Just take everything with a pinch of salt.
However, saying that, Venice is still enchantingly beautiful. It is a city where you've just got to get lost in to truly uncover its secrets. And if you're smart with money, it is actually manageable to do it on a budget.
Just being there, seeing it all and taking it all in is what actually attracts so many people and tourists – hopefully you'll get to experience it yourself one day too!
Stand on the pebble beach of Cinque Terre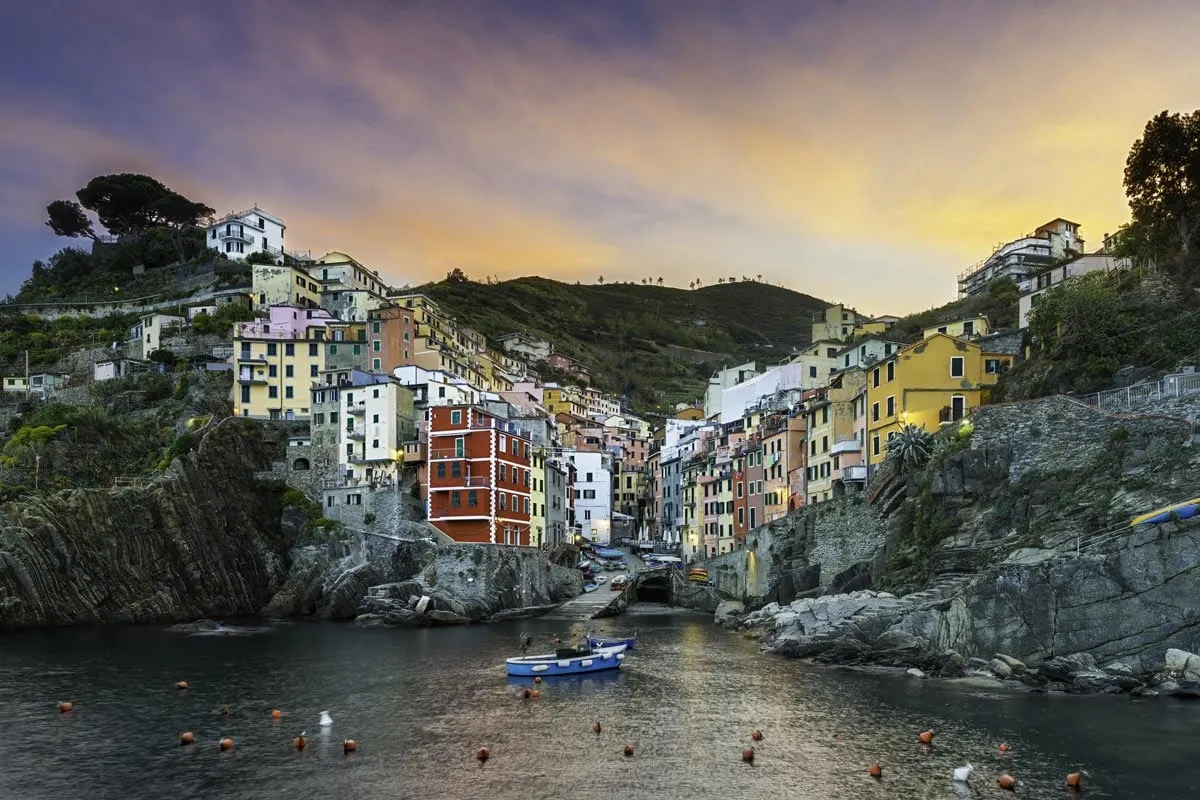 Cinque Terre might just be the prettiest little town in Italy which is exactly why I want to visit it. I mean, just look at it!?
Located in the north of Italy and close to Pisa, Cinque Terre blends culture and cuisine with beautiful views, this place is described as pastel-hued perfect. Also, it was awarded UNESCO World Heritage status in 1997, so it's got the rubber stamp of approval too.
This region is surrounded by five very small fishing villages right on the rocky coastline. This means the hiking here is amazing and you can hike from one village to the other easily. Or if that's not really your thing then you can catch the train too.
One of the best things about Cinque Terre is that there aren't any huge hotels or resorts. All the accommodation in Cinque Terre are apartments, b&bs and very small hotels which I think gives a much more authentic feel to the place.
The atmosphere is laid back, relaxed, and slow-paced, so if you're looking for a place to experience what it means to be in Italy (which is exactly what I'm after) then there's no better place than Cinque Terre.
Eat your way through Val d'Orcia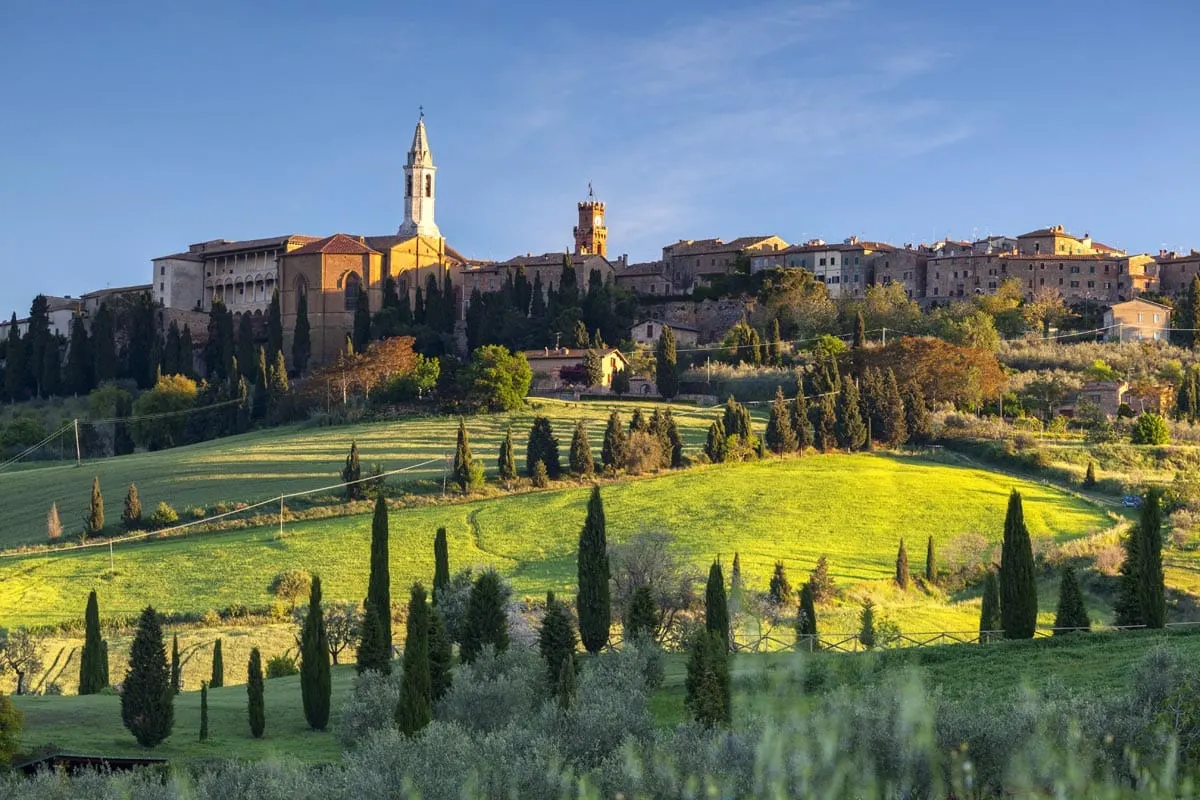 If you're more of a lone adventurer like myself, definitely add the Val d'Orcia region of Tuscany to your list of best places to visit in Italy.
While Tuscany itself is extremely popular, Val d'Orcia might just be the jewel of the region with its distinctive landscapes and world-class cuisine.
This breathtaking area of hilltop villages and rolling hills is bound to be worth the trip alone. Val d'Orcia is a region that doesn't have much to offer but stunning scenery, beautiful cuisine and the wines to go with it – sounds pretty perfect to me!
Val d'Orcia stretches from Siena to Montepulciano in the northeast all the way to Pienza and Monticchiello. This is definitely a road trip destination so consider renting a car, finding a few friends and explore this region in style.
Marvel at the majesty of Rome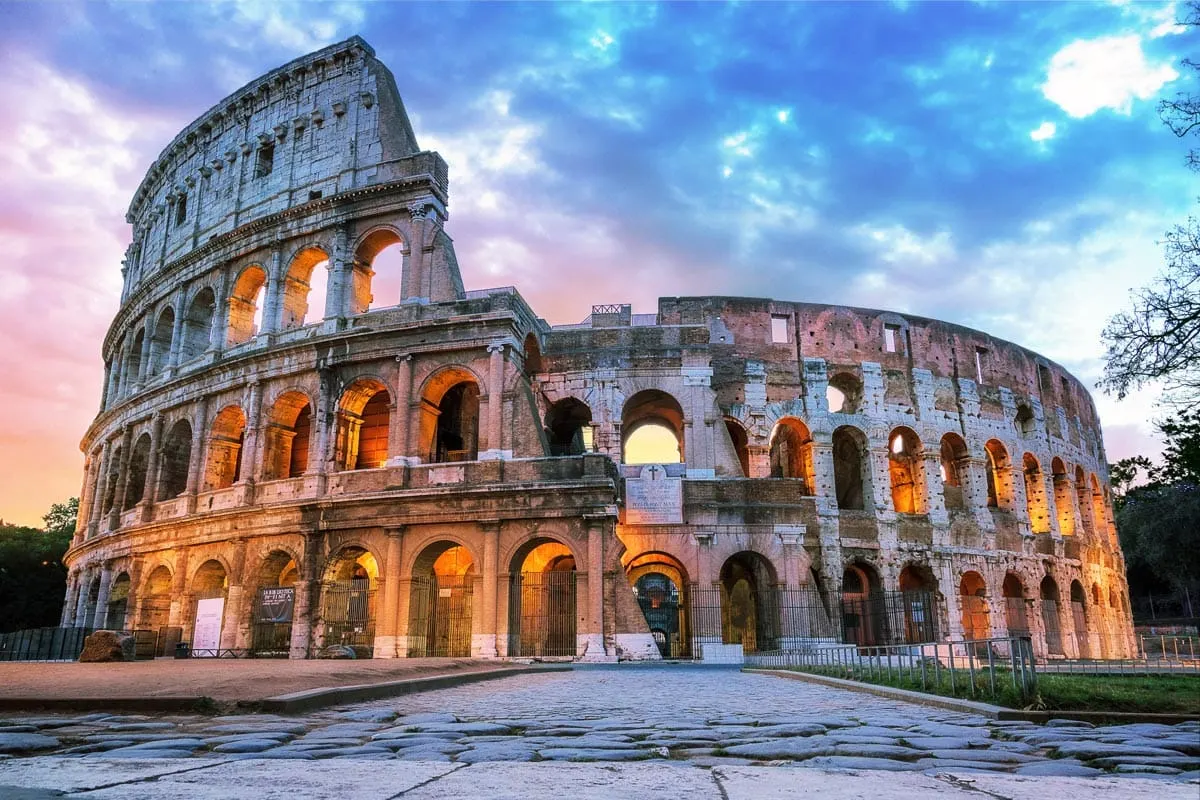 All roads lead to Rome.
You didn't think I could list the best places to visit in Italy without showcasing Rome, did you? As much as I'd like to mention a few other unknown places, I still think Rome deserves a place on every single list about Italy.
One of the things I love about Rome is its ability to act as a time machine. With the Colosseum, Roman Forum and other sites, walking around Rome is like stepping back 2,000 years. No other city in the world manages to marry ancient sites with modern-day architecture, but Rome does this beautifully.
But besides walking in the footsteps which Julius Caesar, Nero and Romulus took, Rome also offers an abundance of other experiences and wonders to behold. Besides history, Rome boasts some quality art galleries, the food is devine, and the shopping is top notch too. Honestly, you can never go wrong with Rome!
---
What are some of your best places to visit in Italy? I'd love to hear what you think so make sure you let me know in the comments below!
Do you like this blog post? Then make sure you Pin it!