Wondering what to eat in Tel Aviv? From decadent bourekas to sweet malabi, here is the best of Tel Aviv food for you to try on your next visit!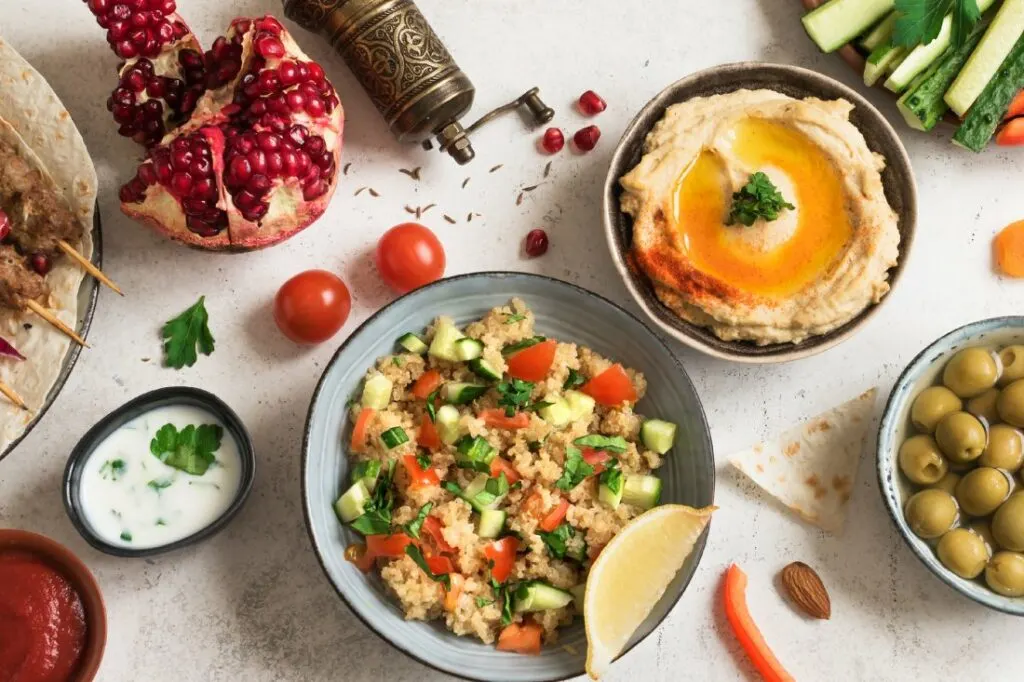 Tel Aviv-Yafo, what a place! Simply called Tel Aviv for short, this fascinating city sits on the Mediterranean coast of Israel. With a thriving nightlife, vibrant cultural scene and wonderful scenery, there is so much to enjoy. And then there is the food, oh the food! The Tel Aviv food scene has a flavours and textures like no other.
When you're deciding what to eat in Tel Aviv, you have so many options. From world renowned favourites such as crunchy falafel and creamy hummus, to less known local treats like sabich and Jerusalem Mix.
When you're in the mood for something sweet, there are some deliciously decadent desserts to choose from too!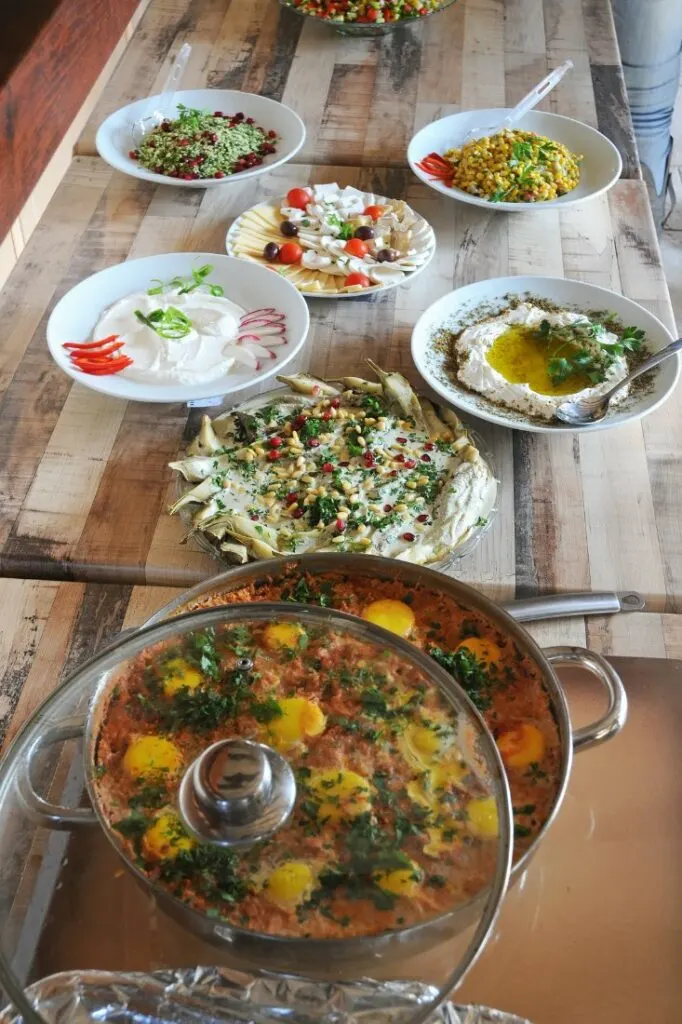 To help you on your way, I've created a list of some of the best foods to try in Tel Aviv – from the traditional to the modern. I hope you like them as much as I do!
If you still don't know where to start, I highly recommend booking into a food tour. Not only do you get to try an abundance of delicious food, you also gain a deeper understanding of the dishes.
Are you a fellow foodie who likes to get to know a place by their taste buds? Check out my food guides of Rome, Marrakesh, and Hanoi!
---
Tel Aviv food: What to eat in Tel Aviv
Bourekas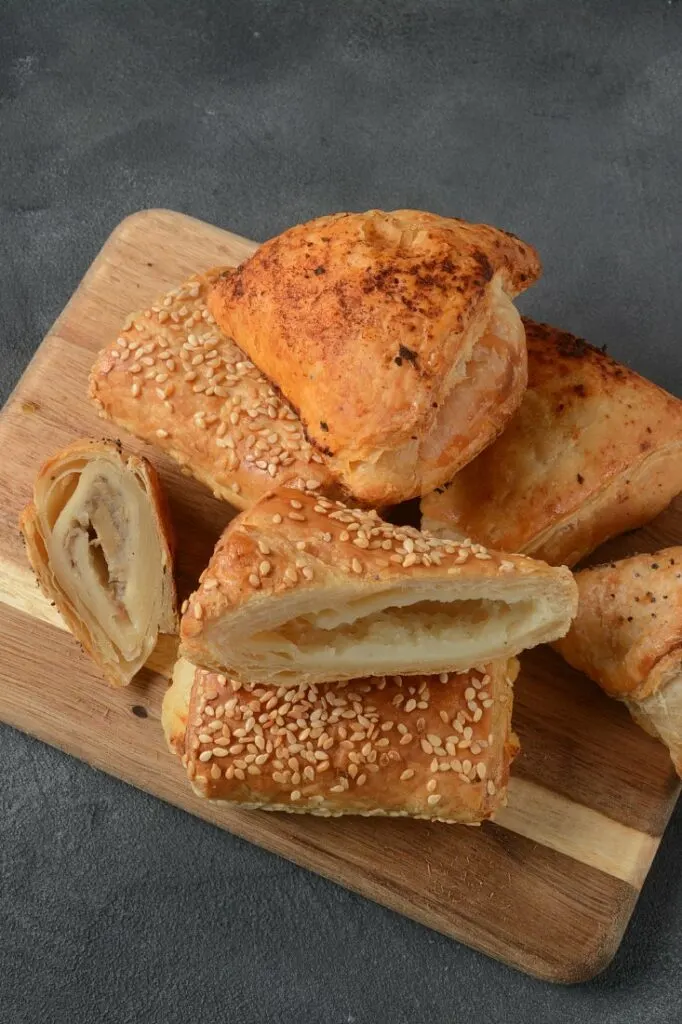 Take some filo pastry, fill it with a heavenly mix of potatoes, mushrooms and feta cheese. Then form into a scroll, and pop in the oven until golden. The result? The delightfully crunchy and more-ish bourekas!
Over the years, many more options of filling have become available, including eggplant, spinach and various cheeses. The only sensible option is to try as many variations as you can.
This popular snack is loved by everyone across Tel Aviv, except maybe health critics, and you'll often see them served as snacks at parties. If you're keen to try some, head to Leon and Sons Bourekas, or any bakery worth its salt.
Falafel
Loved around the world, this chickpea based vegetarian dish is definitely worth ordering during your Tel Aviv travels. Made with love, the falafels have a crunchy, golden exterior which gives way to a soft and delicious filling.
Depending on the establishment, they can come in a pita as you may be accustomed to, or a variety of ways. My favourite is served in a bowl, topped with tangy tahini and served with salad. The combination has an incredible mix of hot, cold, smooth and crunchy elements, making for an excellent eating experience.
Sabich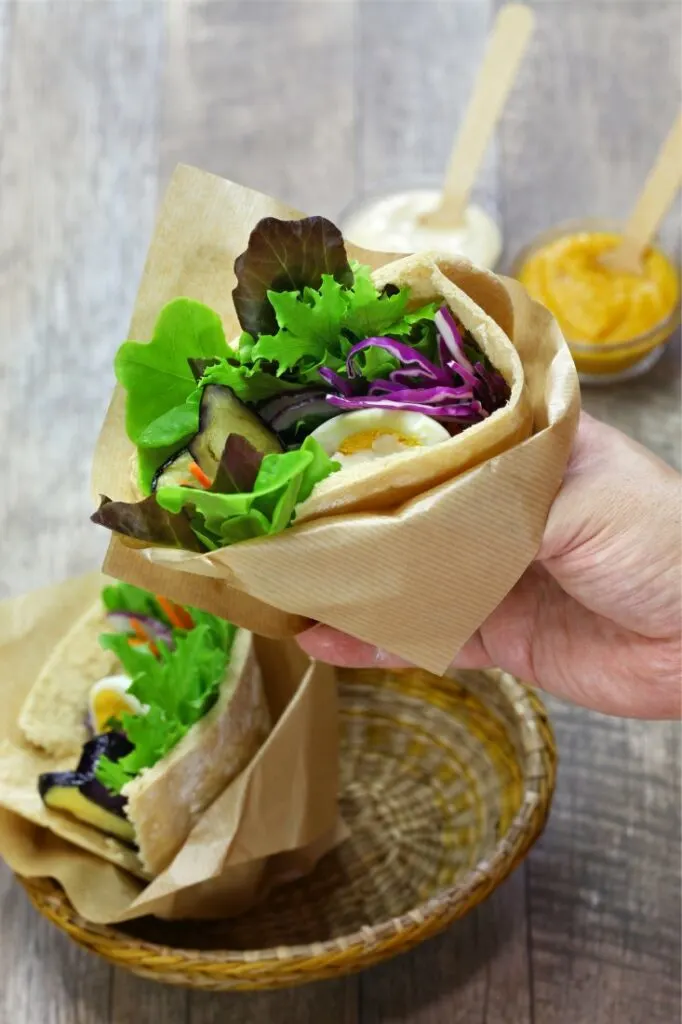 Another great vegetarian snack is sabich. Inspired by Iraqi cooking, sabich has taken on its own flavours in Israel and has claimed its space in the Tel Aviv food scene since the 1960s.
Traditionally, the sabich base is a laffa bread, though now it is more common that pita bread is used. Either way, they are slathered with hummus and tahini. Then stuffed to bursting with delicious fresh ingredients including eggplants, salad, parsley and onions, as well as hard boiled eggs. Finally they are topped off with amba, tangy mango pickle, and or zhug, a Yemeni hot sauce. The result? Delicious!
Hummus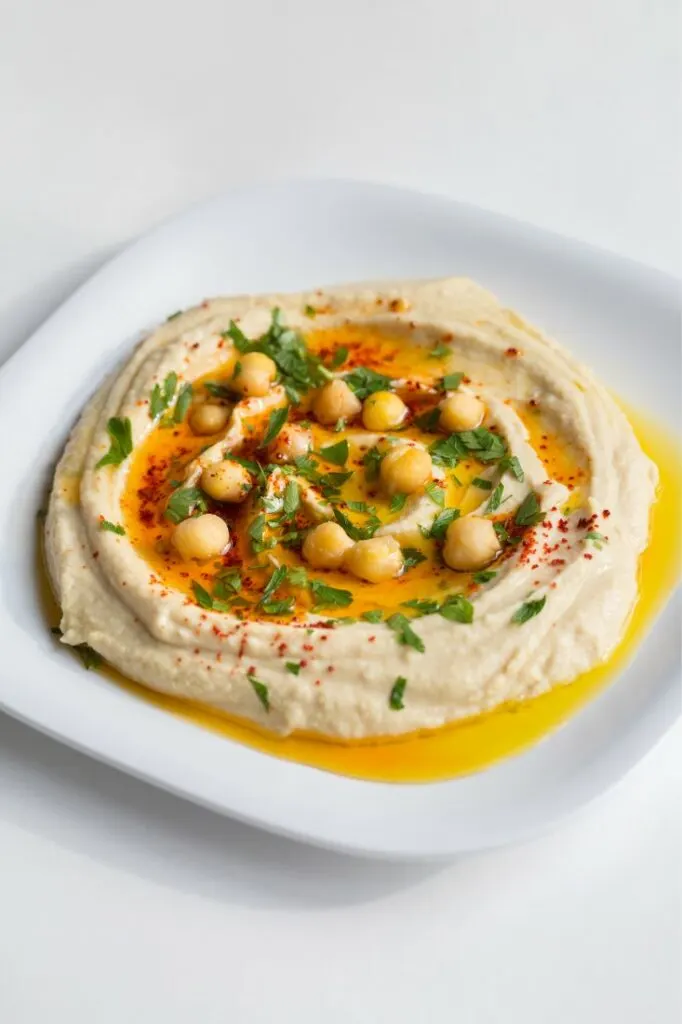 So I'm going to put it out there, it's basically impossible to come to Tel Aviv and not eat hummus. Regardless, this flavoursome Israeli staple deserves its own spot on the list.
Thick, creamy, smooth and tangy, hummus is the perfect accompaniment to almost everything in the Tel Aviv food scene. But what exactly is it? Hummus is a wonderful blend of chickpeas, tahini, garlic, lemon juice, salt and pepper and olive oil, sometimes topped with chilli flakes.
To really appreciate the flavours, order a bowl of hummus with some fresh toasted pita and enjoy it as a dip. You won't regret it!
Shakshuka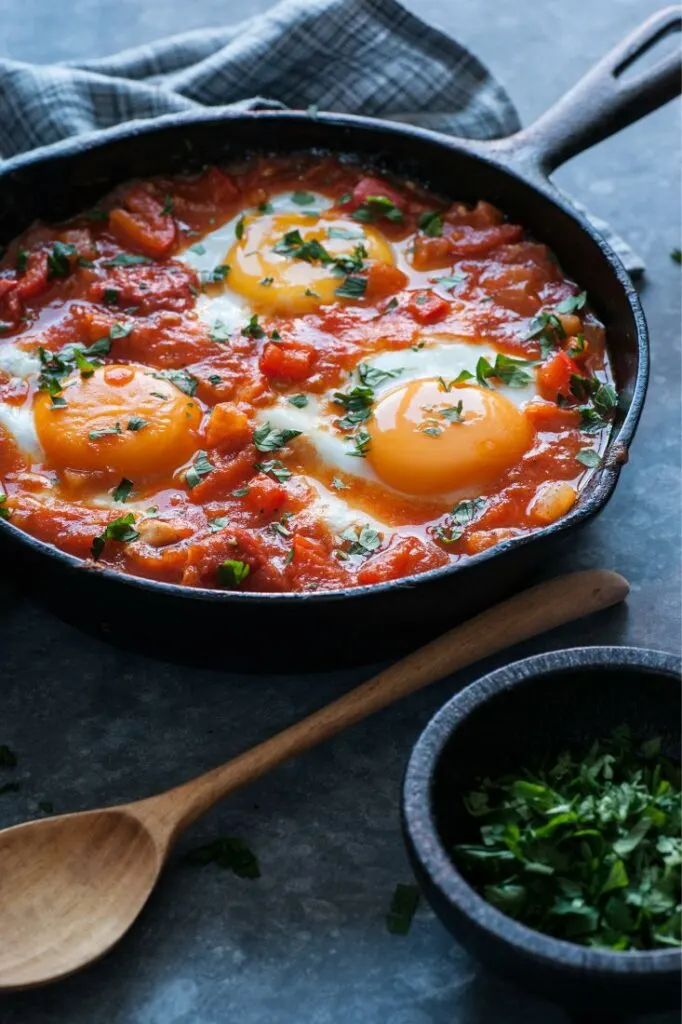 While originally a North African brunch dish, this hearty dish has become a standard on menus across Tel Aviv. Though, here it is happily consumed at any time of day.
The main element of shakshuka is a heartily spiced tomato based sauce into which eggs are poached. This sauce is then scooped into a pita and munched on like a sandwich.
There are two main schools of thought when it comes to preparing shakshuka, one that claims you should keep the yolks intact, and the other that says they should be scrambled. Personally, I know which one I prefer.
Pitzukhim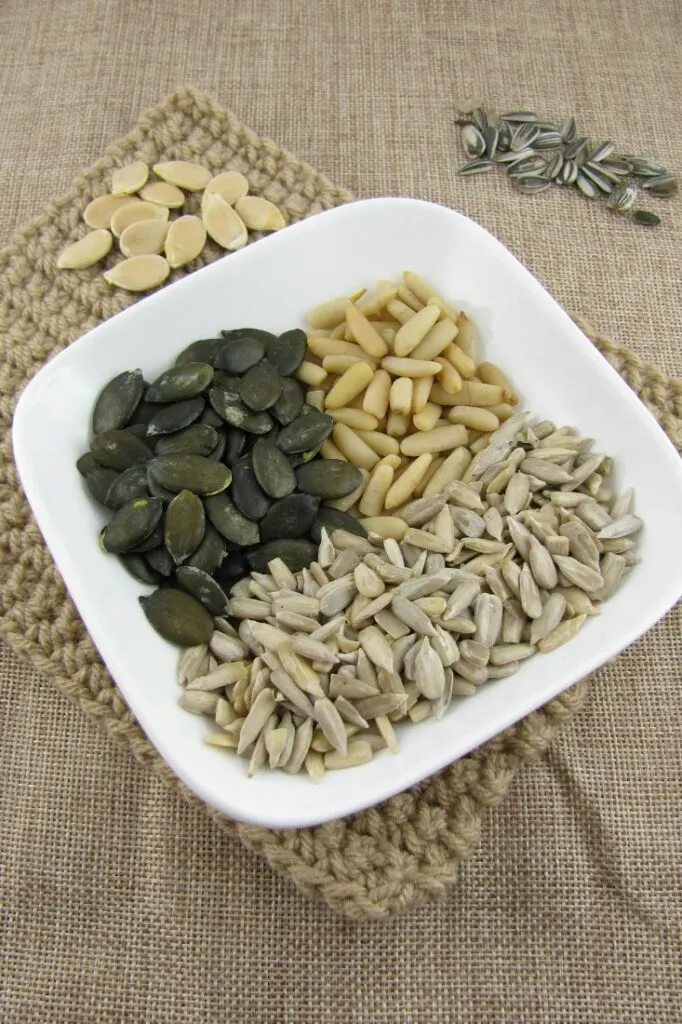 Pitzukhim, or unshelled seeds and nuts, are a fantastic snack food. The name literally translates to things to crack. As you might guess, this is because you need to crack them open with your teeth before consuming. One of the most popular kind are sunflower seeds, though pumpkin seeds are also high up there.
You may have seen people sitting in the park, bag of seeds between them, chatting for hours and slowly munching through a bag. Grab a bag from the supermarket, or a local stall, and enjoy some people watching in a park while munching away. It's a great way to spend an hour, and you'll have a good snack.
Challah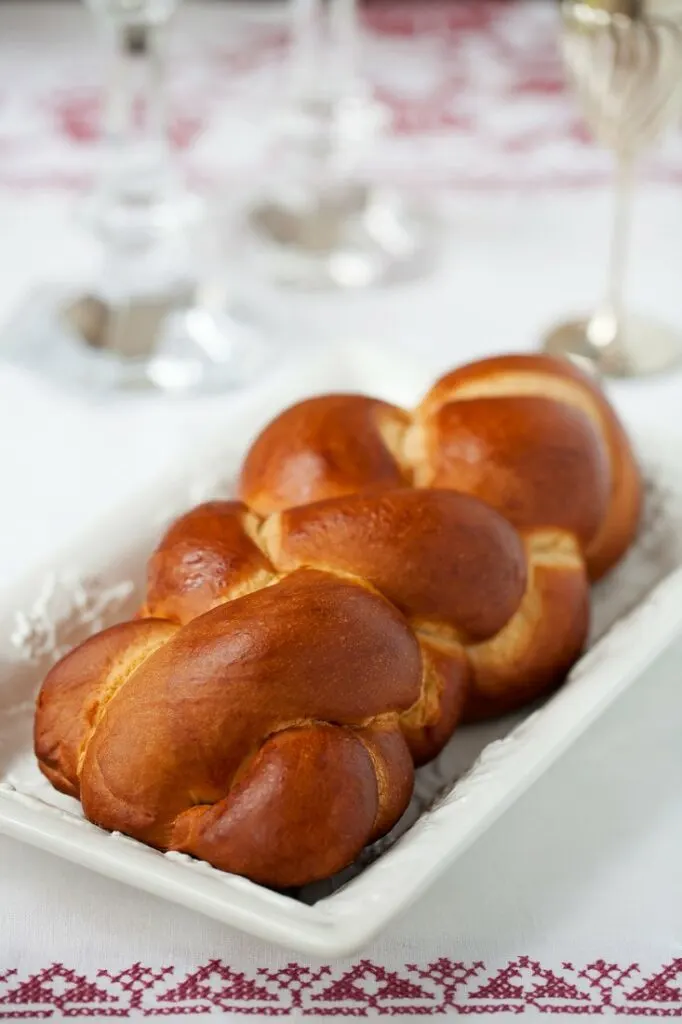 Normally saved for the Shabbat or Jewish holidays, challah is a special preparation of bread. There are several things that set aside challah from your everyday kind.
Firstly, when creating the bread, a portion is set aside as an offering. Secondly, the dough is generally rolled into tubes and then braided, creating a unique shape. Finally, the ingredients are also slightly different, as challah contains several eggs and is generally topped with sesame seeds.
If you would like the opportunity to try this culturally significant bread, you can find it at Bread & Co., on Ben Yehuda Street.
Halva Babka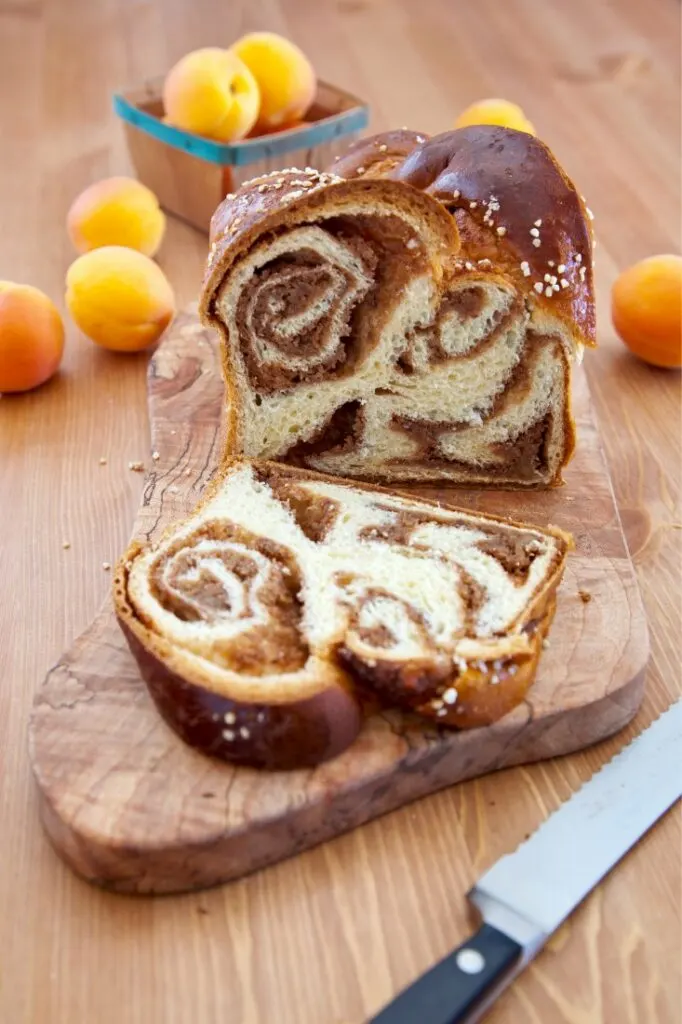 If you're craving something sweet, it's time to head down to Dallal Bakery in the Neve Tsedek neighbourhood and get yourself a halva babka. Made in the form of a braided yeast cake, this desert is wonderfully sweet, but not too sweet, and nutty. Both both individual and sharing sizes are available.
Savoury babka is popular in Poland and the Ukraine, as well as in Jewish communities worldwide. What sets the babka in Tel Aviv apart is that in Israel it is made with a laminated (read layered with butter in between) dough and generally has a sweet filling.
Malabi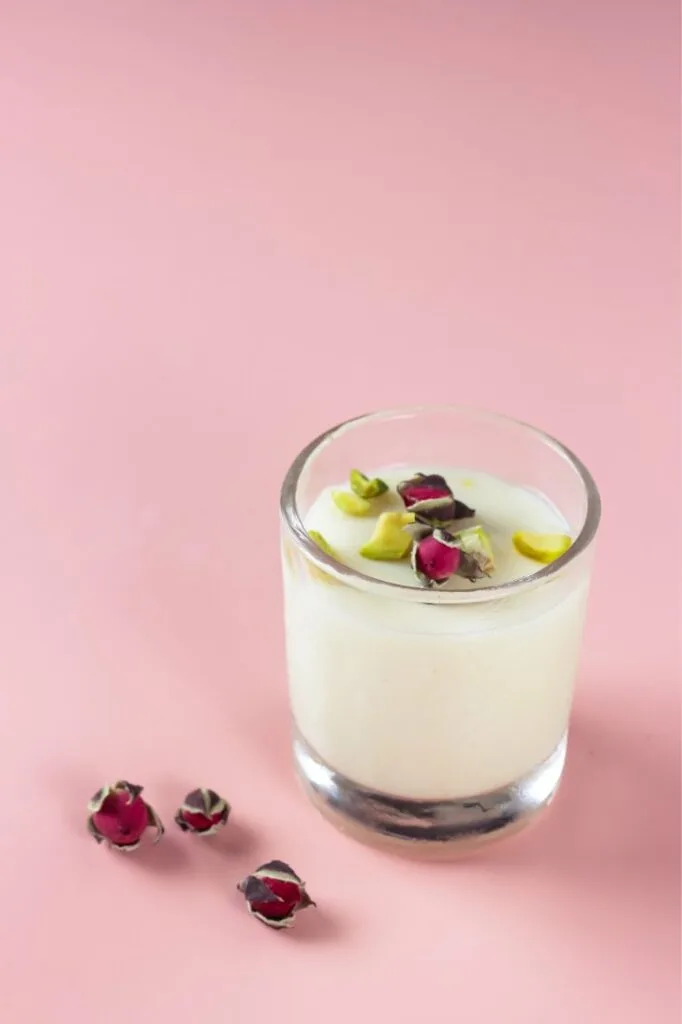 Another fantastic dessert to hunt down while you're in Tel Aviv is malabi. Malabi is somewhat like a milk based jelly. When made to perfection it is wonderfully creamy, yet maintains a firm texture on the spoon.
With inspiration from Turkish and Middle Eastern origins, the pudding has an alluring rosewater flavour. Once on the plate, the pudding is topped with a variety of ingredients including fresh fruit, toasted pistachios and desiccated coconut
This popular dessert is available across Tel Aviv. However, a great place to try this is at Gedera 26, at the entrance to Carmel Market.
Limonana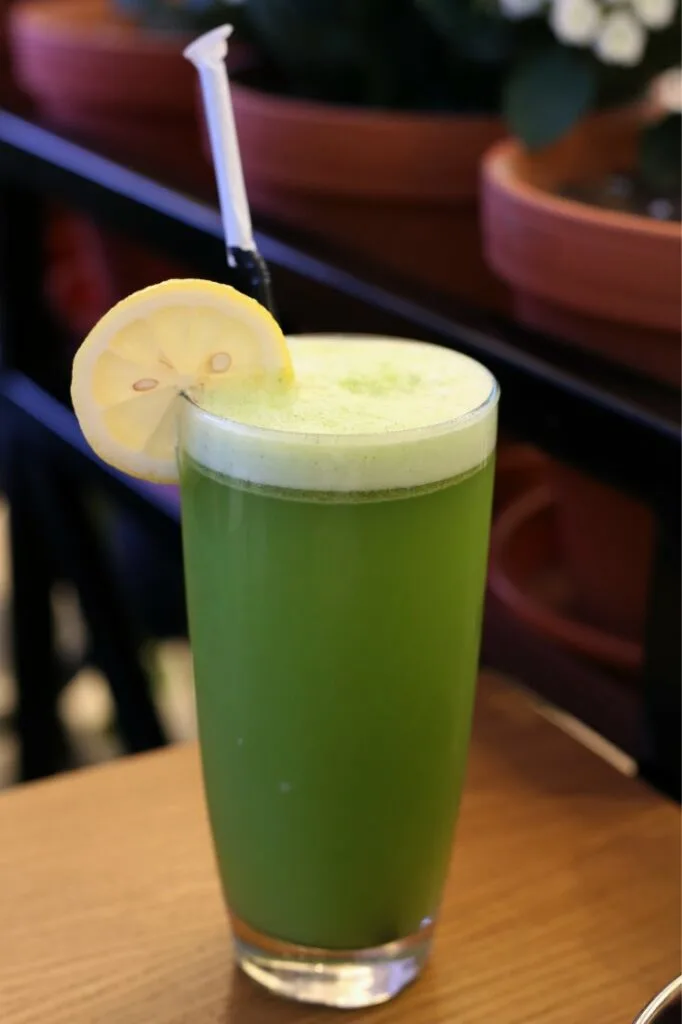 When you're looking for something to quench your thirst on a hot Tel Aviv day, it doesn't get more refreshing than limonana. Consisting of a magical mix of fresh lemon juice, crushed mint leaves and ice, this drink will have you feeling cooler in no time.
Limonana is found all over Tel Aviv, as well as across Israel. You can find this delicious drink on the menu of cafes and restaurants, however I recommend getting one from one of the street side carts.
Fun fact: the name limonana is actually a combination of the Hebrew words for lemon and mint.
Tubi 60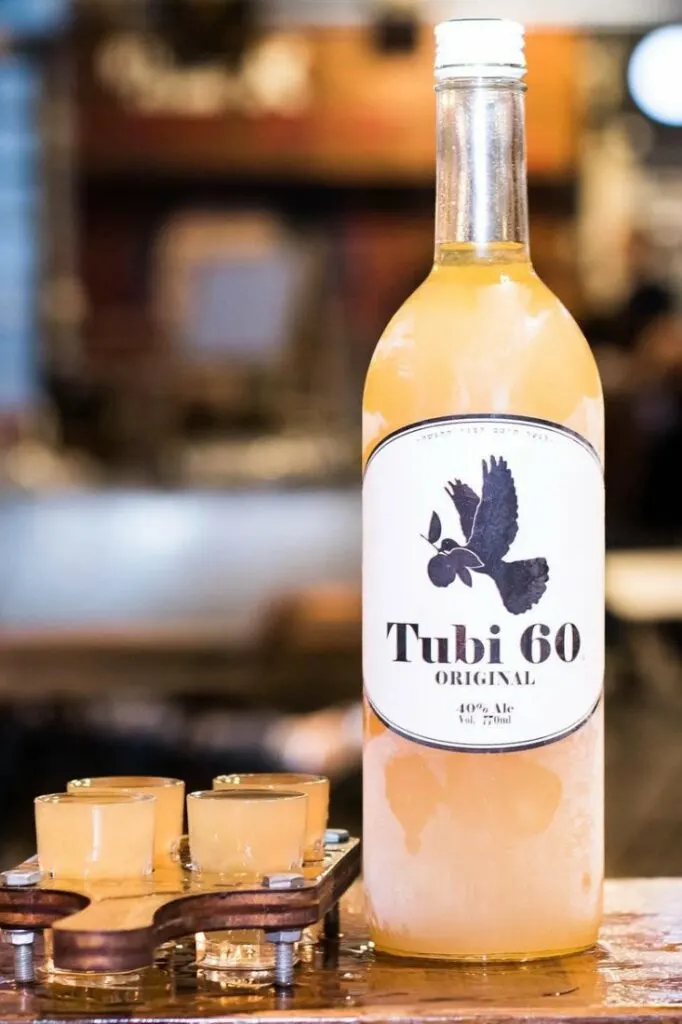 If you're looking for something a bit more potent to drink, get your hands on a drink containing Tubi 60. This citrus based alcoholic drink is made in Israel and is said to provide uplifting effects. Enjoy as a refreshing long drink with soda or tonic water, or take it as a shot.
Developed in 2012, this is relatively new on the drinks scene, but this local libation has quickly made a name for itself and can be found in all the local bars. There is some mystery surrounding the actual ingredients, however the are said to include local fruits, herbs and spices.
Jerusalem Mix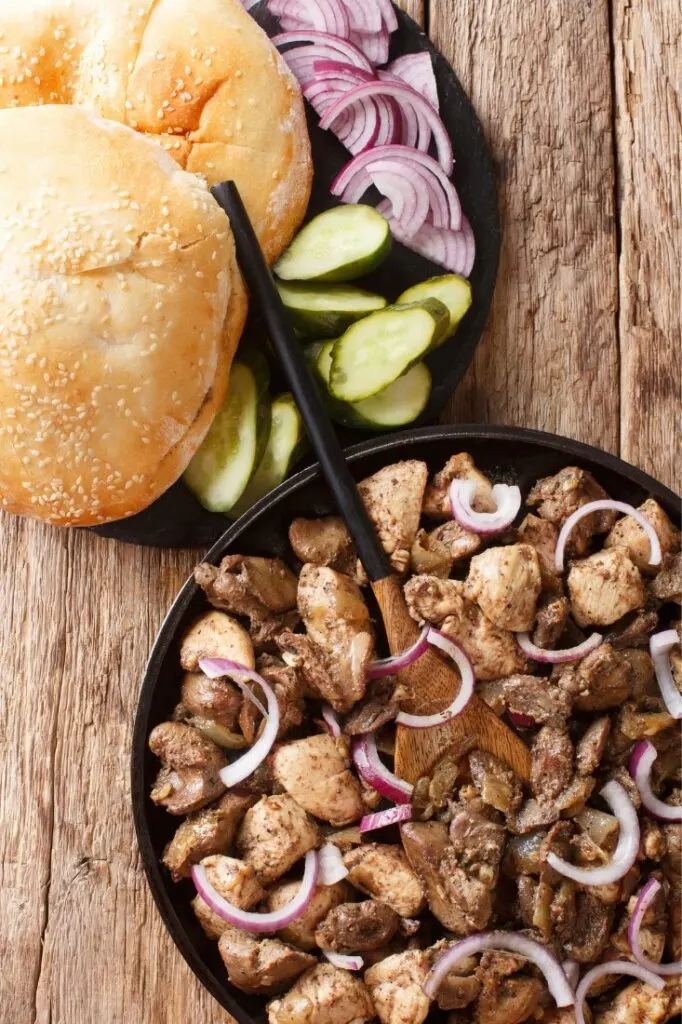 Wondering what to eat in Tel Aviv if you've got an adventurous appetite? Jerusalem Mix is your answer. Consisting of a hearty combination of offal, generally from beef or lamb and chicken, with some herbs and spices thrown in, this dish is definitely not for everyone. However, you'll be delighted to know, it is delicious!
This is a really popular street food among the locals. You'll soon realise why, as the smells that waft down the street while this is cooking will cause you to salivate. If you buy from a street seller, it will normally be accompanied by pita bread, pickles and chips, alongside the regular hummus. Dig in!
Schnitzel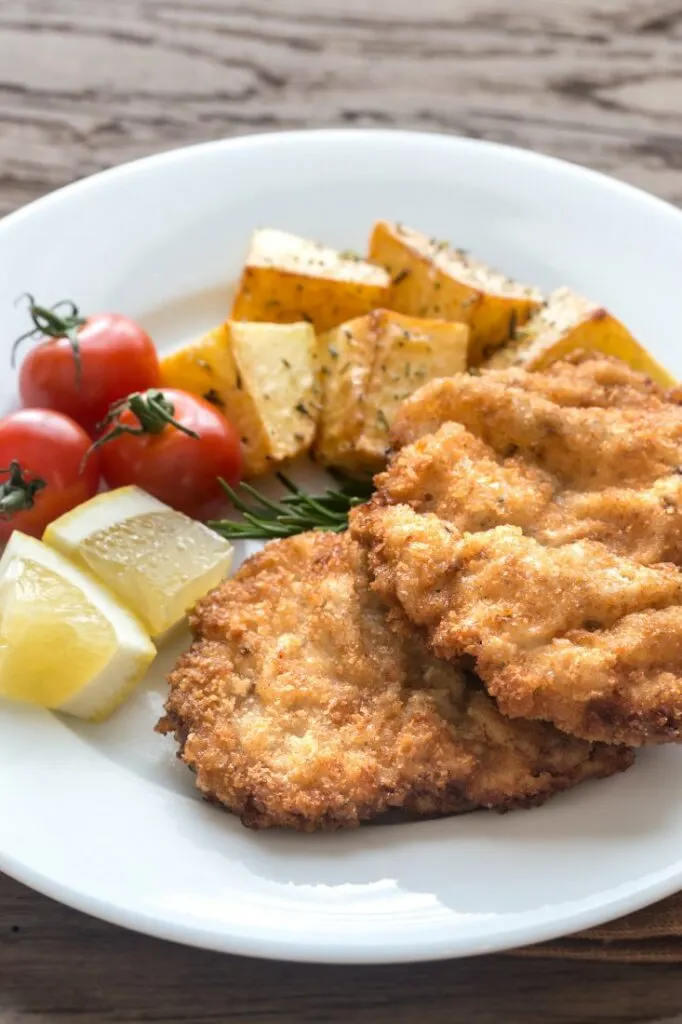 You may be surprised to know that schnitzel is a popular dish in Tel Aviv. Taking an Israeli twist on the Austrian cuisine, the schnitzels are based on chicken rather than pork.
Like the schnitzels you may be used to, the meat is coated, crumbed and fried. This creates a crispy, golden crust, and a succulent and tender centre.
You can enjoy schnitzels as a main in a restaurant, accompanied by fries and vegetables. Or, in true Tel Aviv style, eat one in a pita, with the regular hummus, pickles, tahini and salad. If you ask me, they're both good options!
---
So there you have it, my list of Tel Aviv's must eats. Which one are you eagerly awaiting to taste? Let me know in the comments below.
Like this blog post? Then Pin it for the future!