Wondering what to eat in Marrakesh? Whether it's a classic tagine to sipping on Moroccan mint tea, here is the best of Marrakesh food!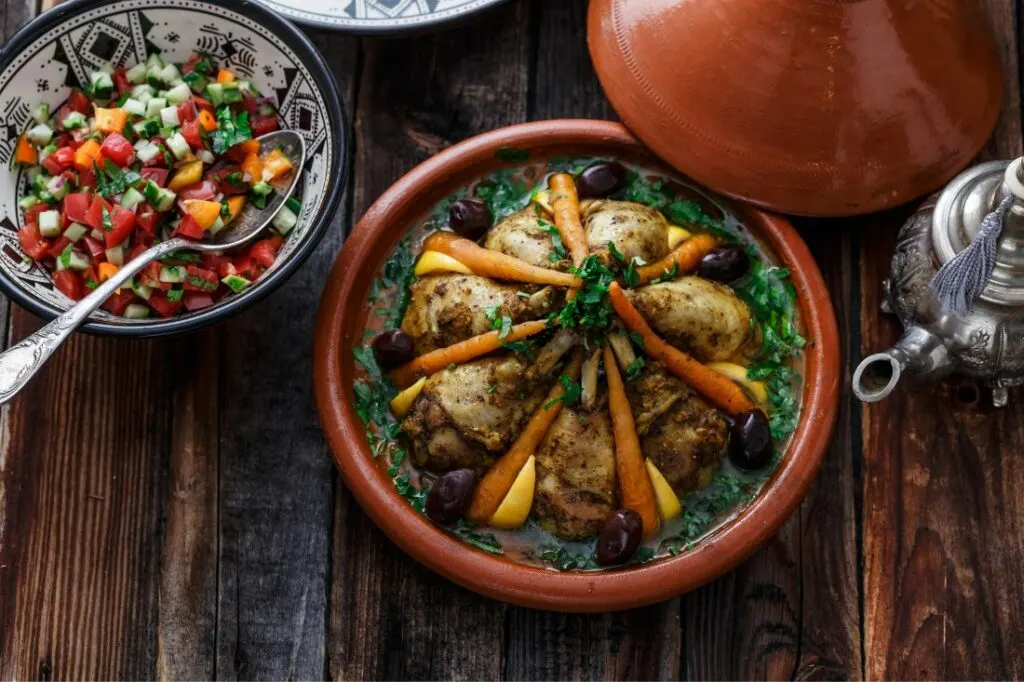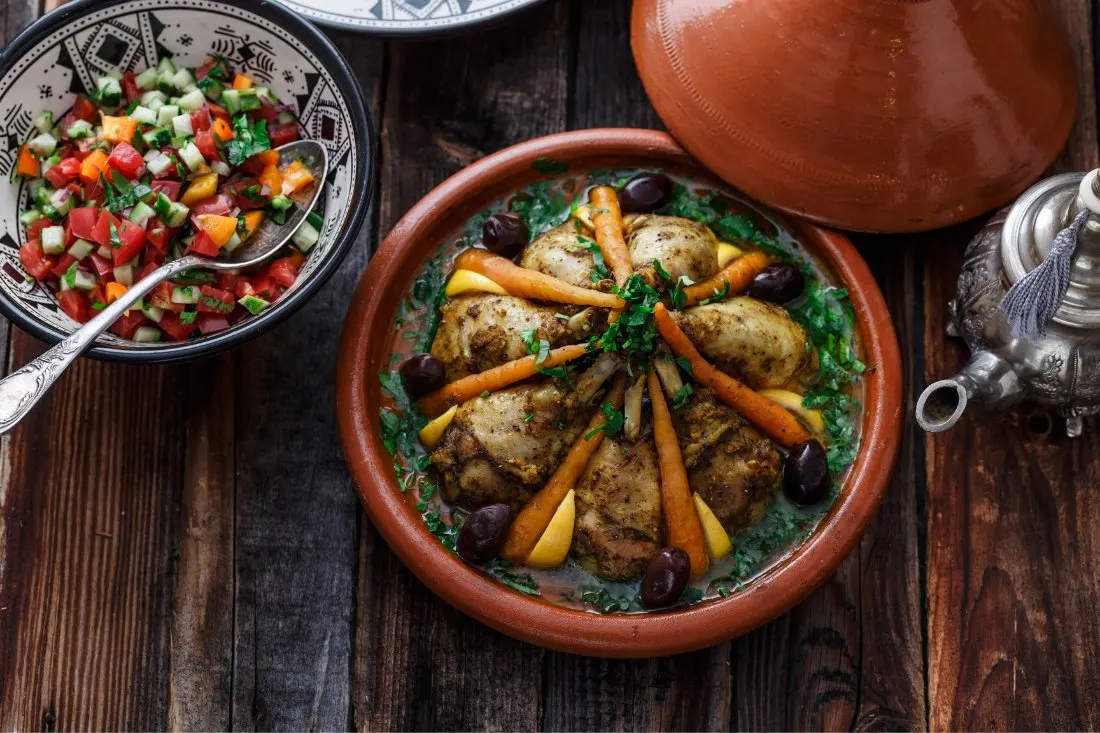 Marrakesh, Morocco: The Red City is known for a fair few things.
Tucked beneath the looming Atlas Mountains, Marrakesh is famous for its pink-tinted buildings, the maze of the Marrakesh Medina (a UNESCO World Heritage site since 1985!) and its centre, Jemaa El-Fnaa Square, packed with souks.
Unmistakable architecture, opulent palaces and gardens – the list really does go on! But one of the things that I love most about this city is the food. Marrakesh food is genuinely some of the tastiest I've had in my life.
So tasty, in fact, that it's eaten around the world. But trust me, the couscous and tagines you've eaten at home pale in comparison to the authentic dishes you'll try here. The flavours are on another level – it's one of the reasons you should visit Marrakech alone!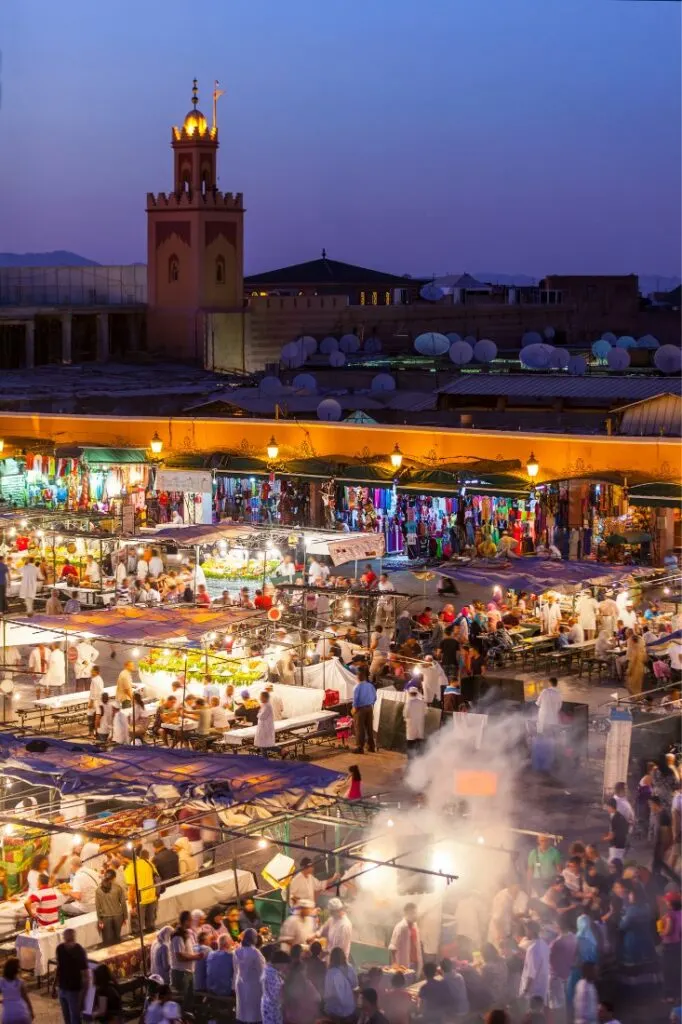 From restaurants to street food stalls, you'll find tender meats packed with flavour and spice and deliciously grilled veggies. That's not to mention the baked goods: local fresh flatbreads, sweet pies and pastries that melt in the mouth, splashed with hot honey or syrup.
I'm already making myself hungry and it's not going to get any easier, because in this blog I'm going to share my top 13 recommendations of what to eat in Marrakesh.
Warning: snacks may be required while reading!
---
Marrakesh Food: What to Eat in Marrakesh
Zaalouk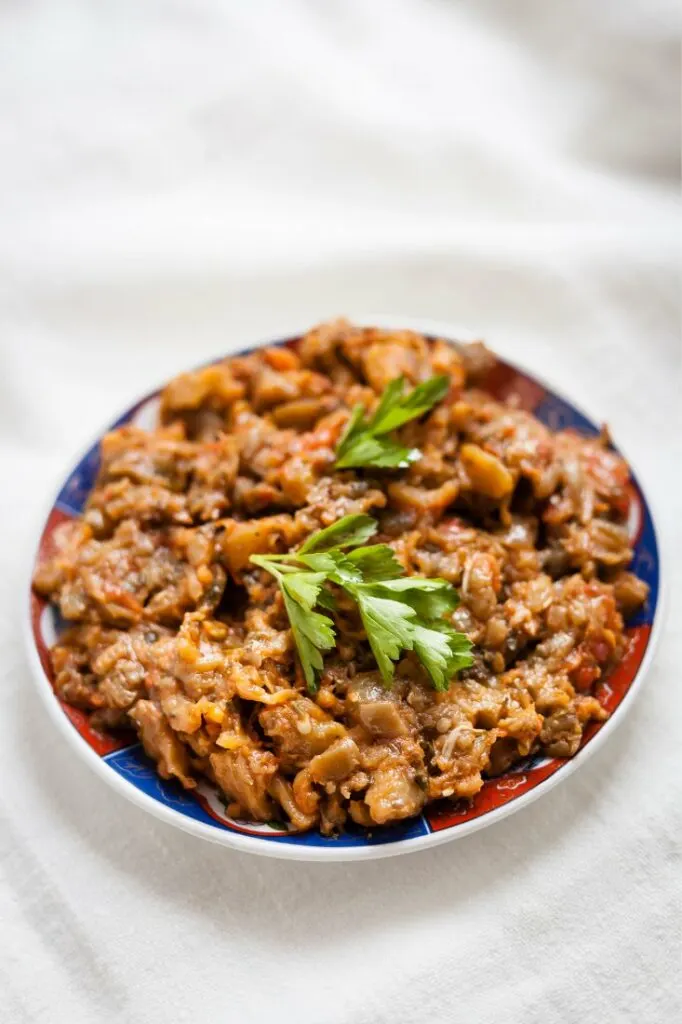 Let's start with a starter, shall we?
Zaalouk is a delicious aubergine and tomato dip, simmered with garlic and seasonings such as paprika, cumin and chilli powder, 'til it becomes wonderfully soft.
It's then served with fresh olive oil and lemon for a fantastic array of flavours and served with breads and salads. Zaalouk can serve as a starter, a side, or even just a snack. It's Morocco's version of babaganoush, but dare I say it, even better!
Tagine
I obviously can't write this blog without mentioning the classics such as tagine. It's Bangkok's pad thai or phở in Hanoi all over again.
Tagine is the name of the dish – literally; it actually refers to the clay pots they're cooked in. As such, you can get all sorts of different kinds of tagine centering ingredients such as different meats, vegetables and fish, which are left to slowly simmer with herbs and spices.
One of the most popular is Kefta tagine: lamb or beef mince cooked with garlic and fresh herbs. The mix is rolled into meatballs and cooked in a sauce consisting of tomato, onion and poached eggs.
And hey, if you find yourself loving tagine while you're in town, you can book a class with a local to learn how to make them at home. This means you can take a taste of Marrakesh with you!
Moroccan mint tea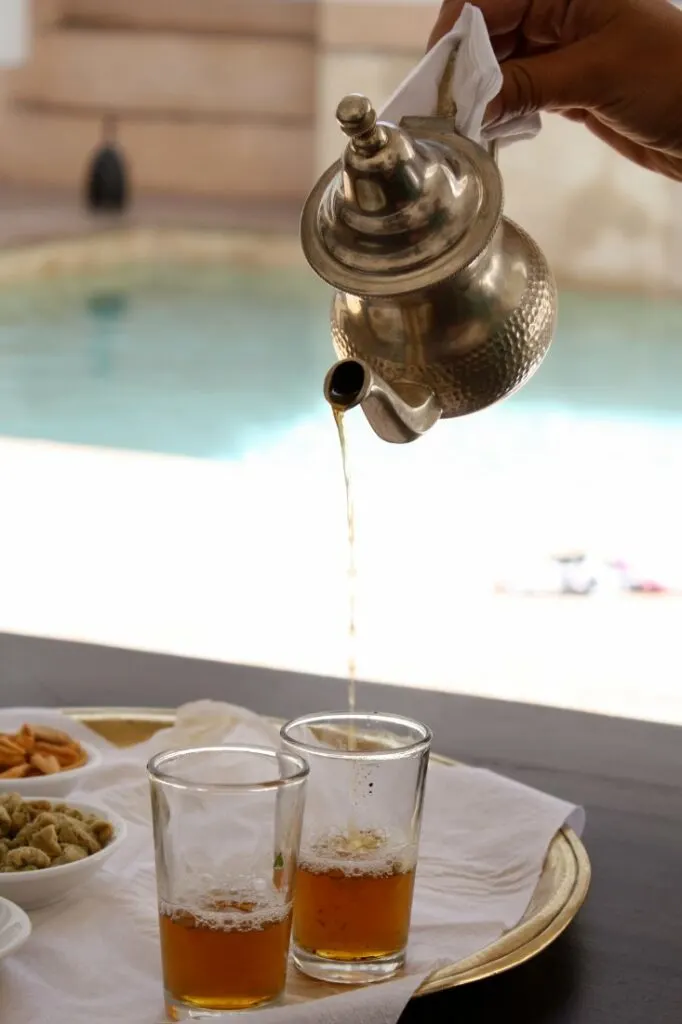 Drinks are super important to me when travelling. I always make sure to sample the local drinks as well as the eats, and this is easy to do in Marrakesh because they're delicious – especially Moroccan mint tea.
A combination of gunpowder tea, sugar and spearmint sprigs, this tea is sweet, super refreshing, and easy to find all over the city (in fact, the country) so definitely give it a go. If fruity drinks are more your thing, I'd recommend fresh local juices instead. You'll find everything from pomegranate to orange.
Couscous
Another favourite for us overseas, don't be fooled into thinking the couscous you pick up at the supermarket is anything compared to what you'll find in Morocco.
For the uninitiated, couscous is a very fine wheat pasta – it's not a grain as you might think. In Morocco, it is traditionally rolled by hand and served with tender meats and cooked vegetables. You'll find it easily in Marrakesh; particularly on Fridays, since it's a common tradition for locals to eat it after Friday prayers.
Want to learn how to prepare couscous for yourself? This workshop will teach you the ins and outs, as well as a recipe for a chicken tagine too!
Bissara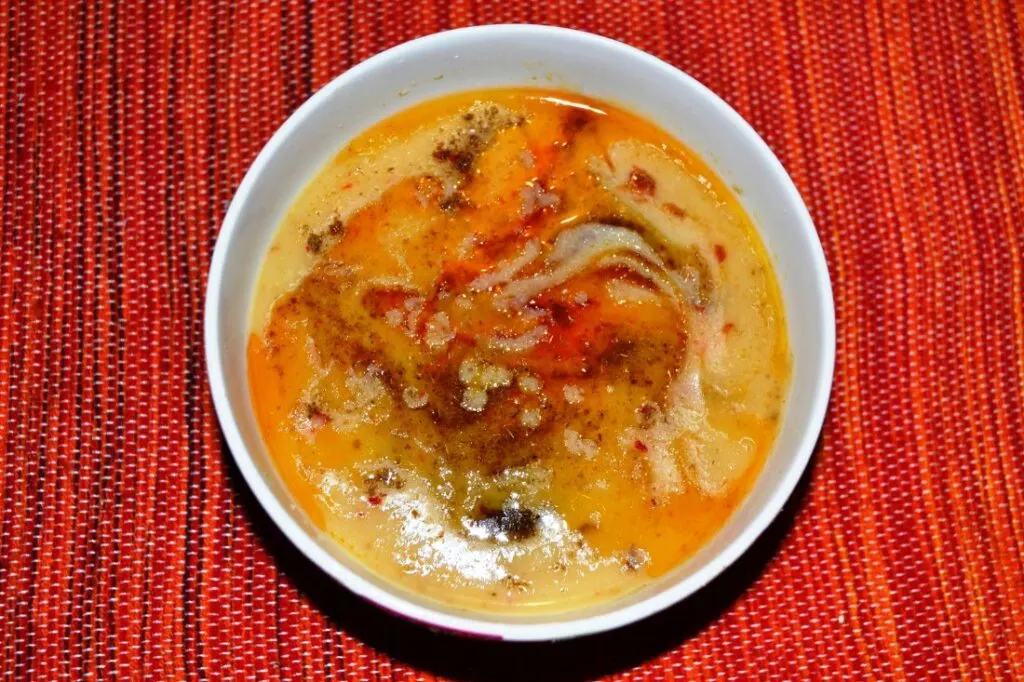 When it comes to Marrakesh food, bisarra is an absolute must. This is a thick, rich soup absolutely packed with flavour, made from fava beans cooked with onions and a wide variety of spices such as coriander, turmeric and paprika – all the good stuff. It's best served with freshly baked bread.
Served with olive oil and lemon, it can be eaten to start your day at breakfast or as a particularly tasty snack. When the soup is a bit thicker it makes an amazing dip too.
Maakouda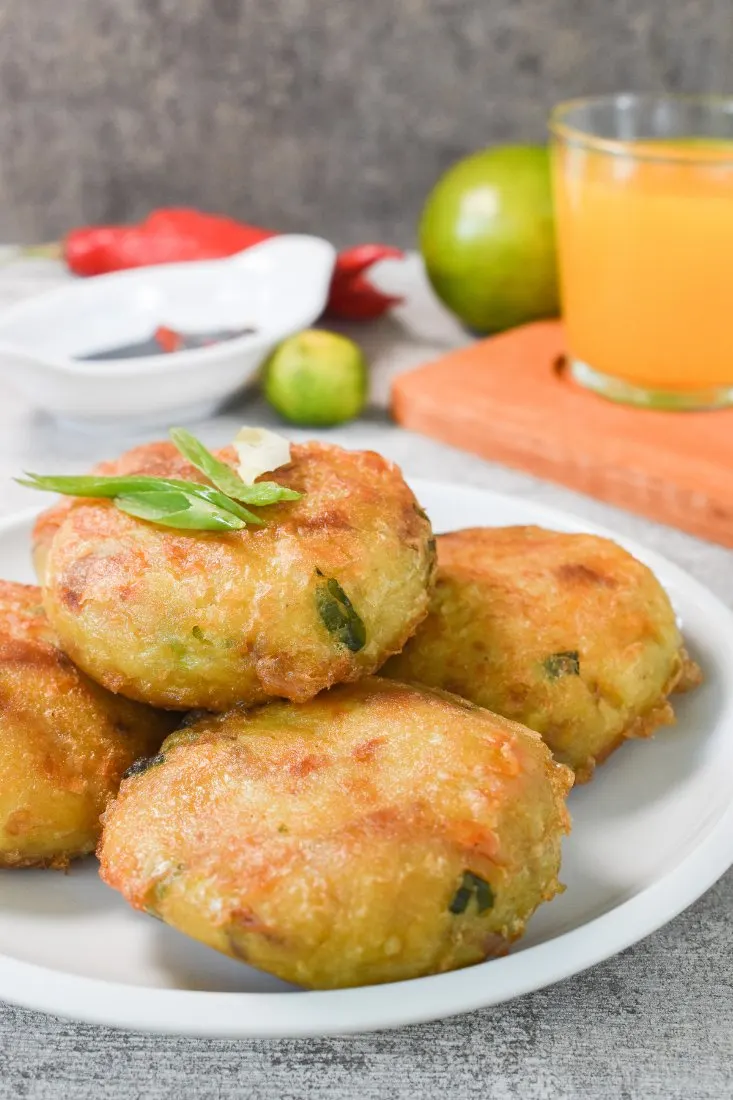 Street food is one of the things Morocco is most famous for, and while you're in Marrakesh you should definitely check out maakouda. These are small, deep-fried potato cakes, cooked with herbs and spices.
They can be eaten as a snack on their own (I highly recommend dipping them into harissa sauce) but they make a very tasty sandwich filling too and you'll find them pre-prepared in baguettes around the city.
Lentil soup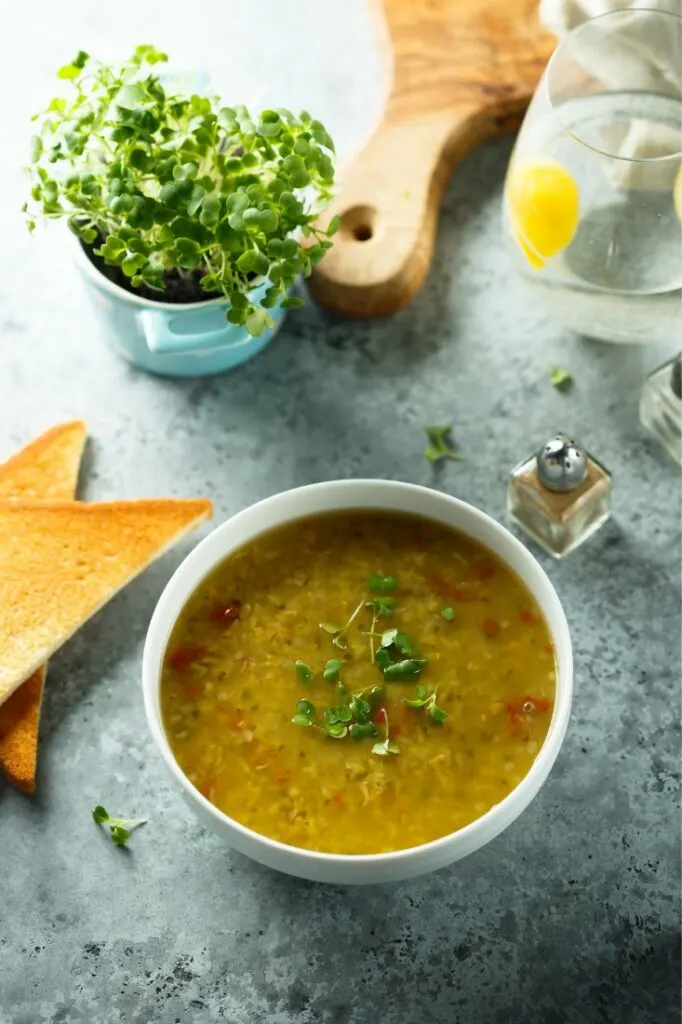 Warm, flavoursome soup is an essential while travelling. It's a little slice of comfort that goes a long way on busy days in bustling places.
That's one of the main reasons I love Moroccan lentil soup. The other of course is that it's super tasty – packed with flavour, herbs and spices. Lentil soup is easy to find, usually cheap, and filling too. Wash it down with some freshly baked Moroccan bread.
P.S – Lots of things are super affordable in Marrakesh, making it a great budget destination – for more of those, head here.
Msemen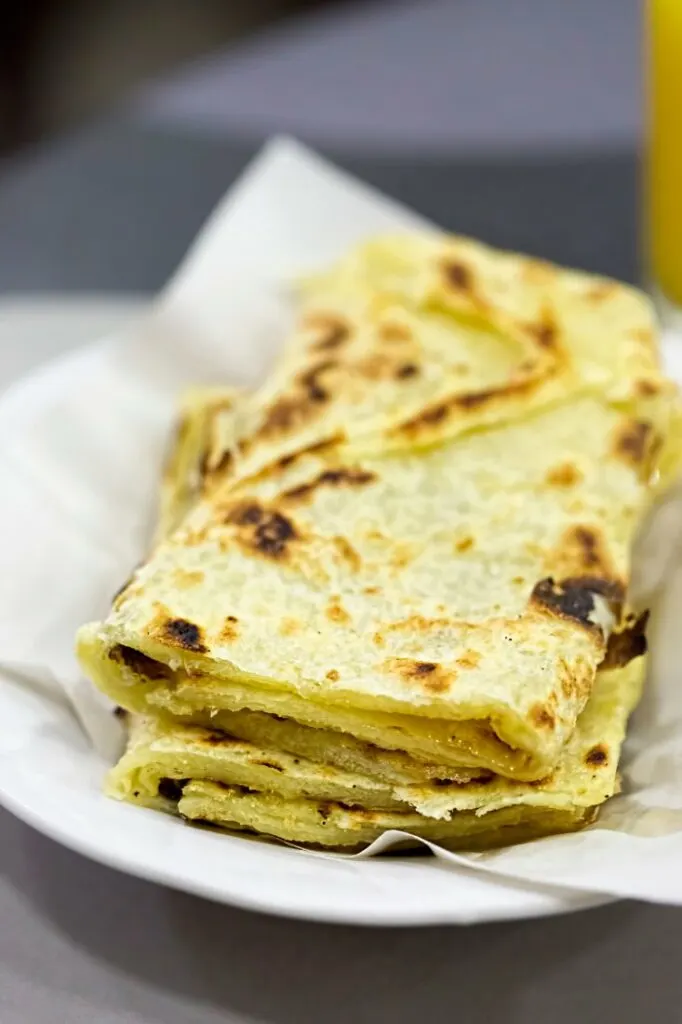 One of the things I love most about Marrakesh foods is the versatility of the dishes. Just like bissara, msemen doubles as a delicious breakfast and a tasty snack.
You can find this Moroccan flatbread at bakeries and street food stalls all around the city. Msemen works as a sweet or savoury dish; it pairs perfectly with butter, jam, honey or hot syrup.
Harira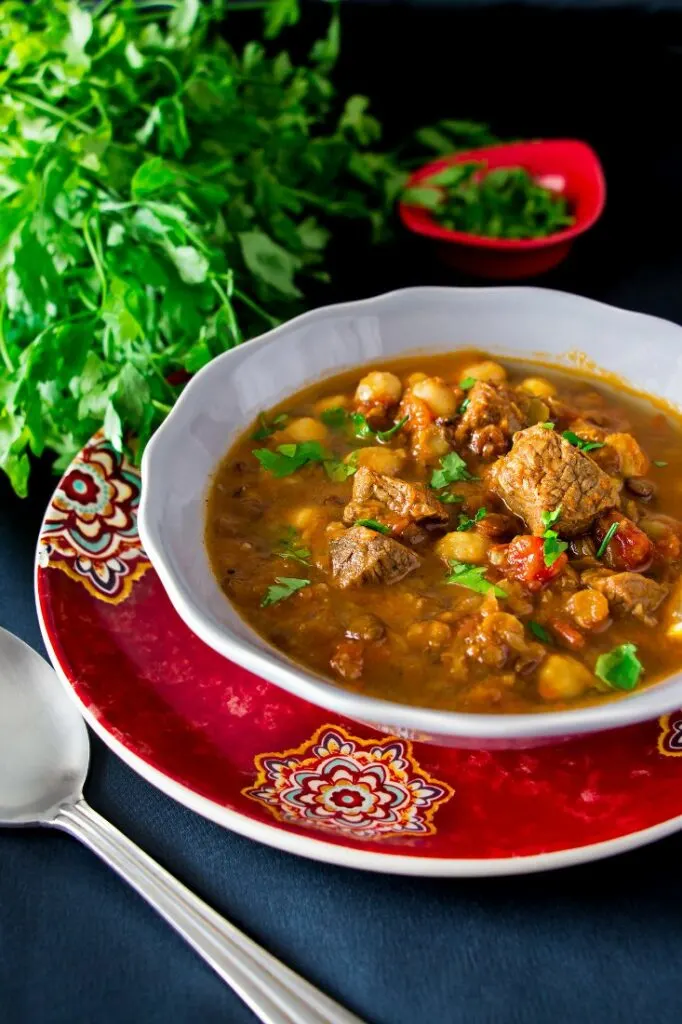 Another one of Morocco's best traditional soups, harira is made from a mix of lentils, tomatoes and chickpeas. From there, it varies: harira recipes can include meats such as beef, lamb and chicken; vegetables and eggs; even rice.
Harira is a dish traditionally served towards the end of Ramadan and it's very easy to find while in Marrakesh.
Sfenj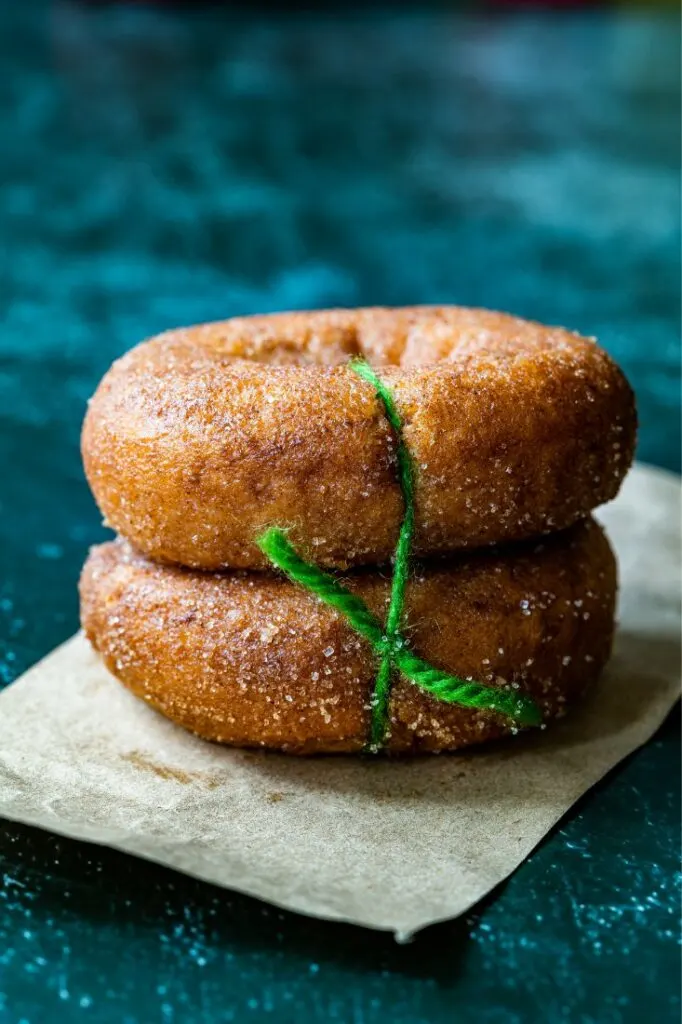 If you're wondering what to eat in Marrakesh for dessert, look no further than sfenj. These are Moroccan doughnuts: airy, light, and sweet. Sfenj is made with sticky dough which is then fried in oil and can be eaten plain, or made even sweeter with sprinkled sugar or drizzles of honey.
Sfenj is most commonly found at street food stalls where vendors will prepare it on the spot and to your tastes. I say dessert, but really sfenj is great at any time today. It's a popular breakfast if you want to start your day on a (sugar) high.
B'stilla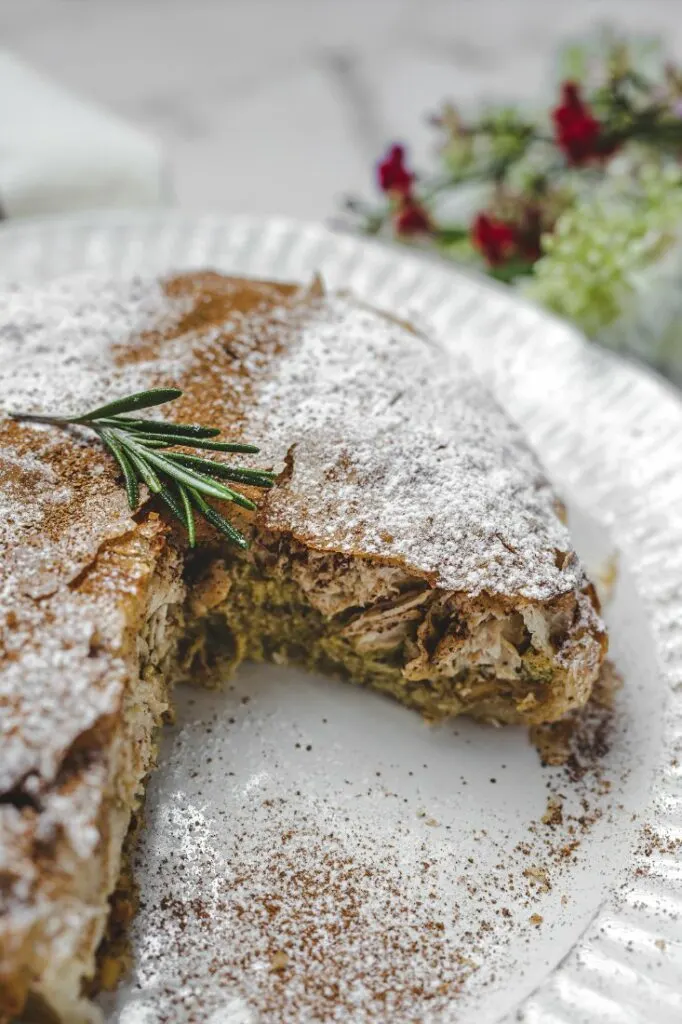 B'stilla – otherwise known as Pigeon Pastilla – is a classic Moroccan dish and a brilliant blend of sweet and spicy. Between layers of thin pastry you'll find a filling comprising of tender pigeon meat; spices and seasonings including cumin, cinnamon, saffron and cardamom; sometimes almonds and spiced eggs too.
Chebakia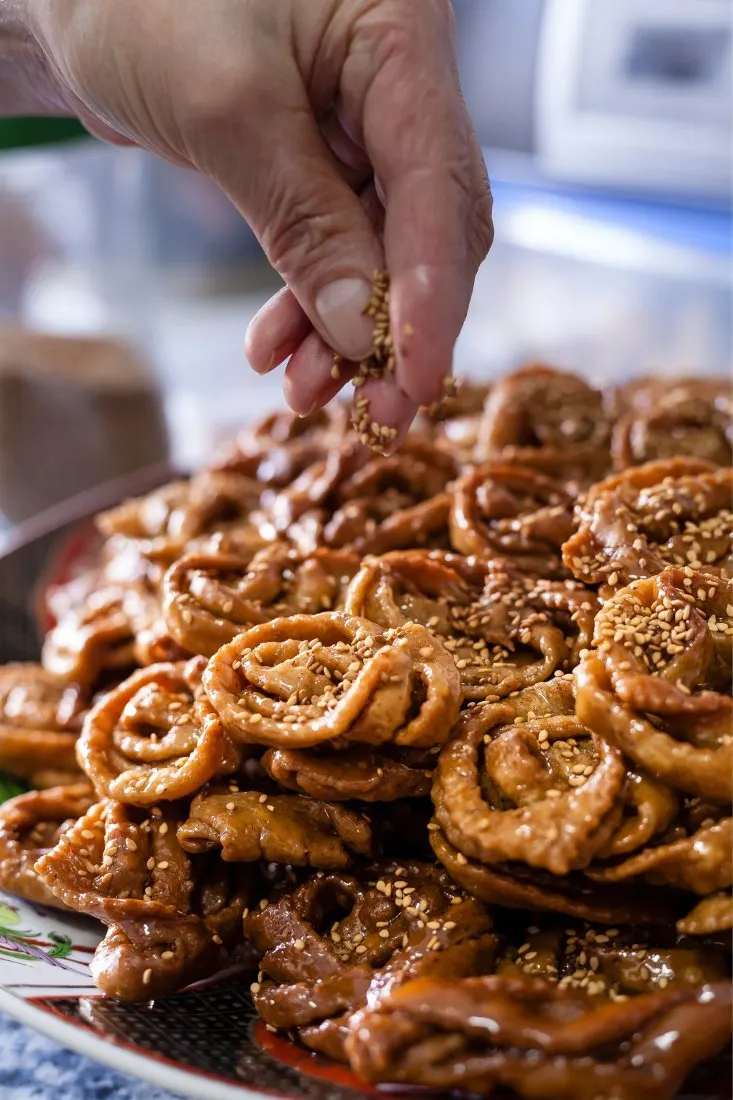 Another one of my favourite Marrakesh desserts, chebakia is a sweet dough pastry. What makes it unique from the others you'll find in local bakeries is the fact that it's made from strips of rolled dough, beautifully folded into the shape of a flower. Chebakia is served fried and drizzled in something sweet; think syrup or honey, and topped with sprinkles of sesame seeds.
Chermoula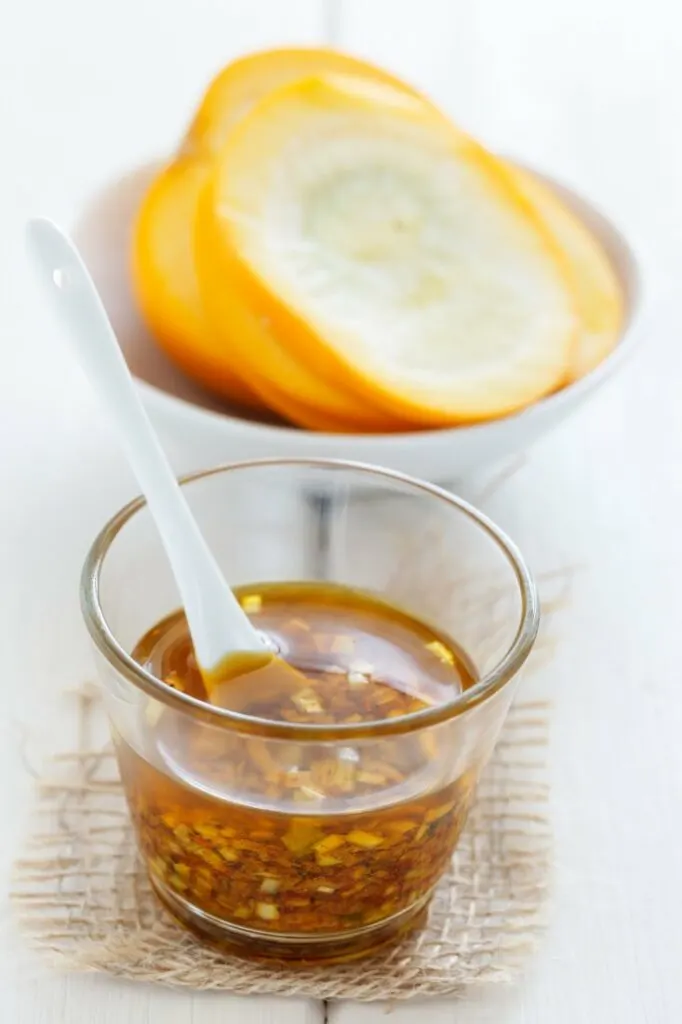 Chermoula isn't actually a food, it's a marinade. It's got a very fresh, distinctive flavour, usually made with garlic and citrus, plus warm spices and fresh herbs like parsley and cilantro. The mix is marinaded over meats and vegetables before it's grilled over goals, though it can also be used as a dipping sauce if that's more your thing.
While most meats or veggies would taste good with chermoula, my favourite way to eat it is with grilled or fried fish. The flavour matches it perfectly.
---
Well if you were wondering what to eat in Marrakesh… I'm hoping this answers the question! Don't forget to save this list if you're planning a trip to Morocco, or if you've already been, let me know what your favourite dish was in the comments!
Like this blog post? Then Pin it for the future!