Wondering what to eat in Hanoi? From crispy rice pancakes and steaming bowls of Pho Bo to banh mi, here is the best of Hanoi food!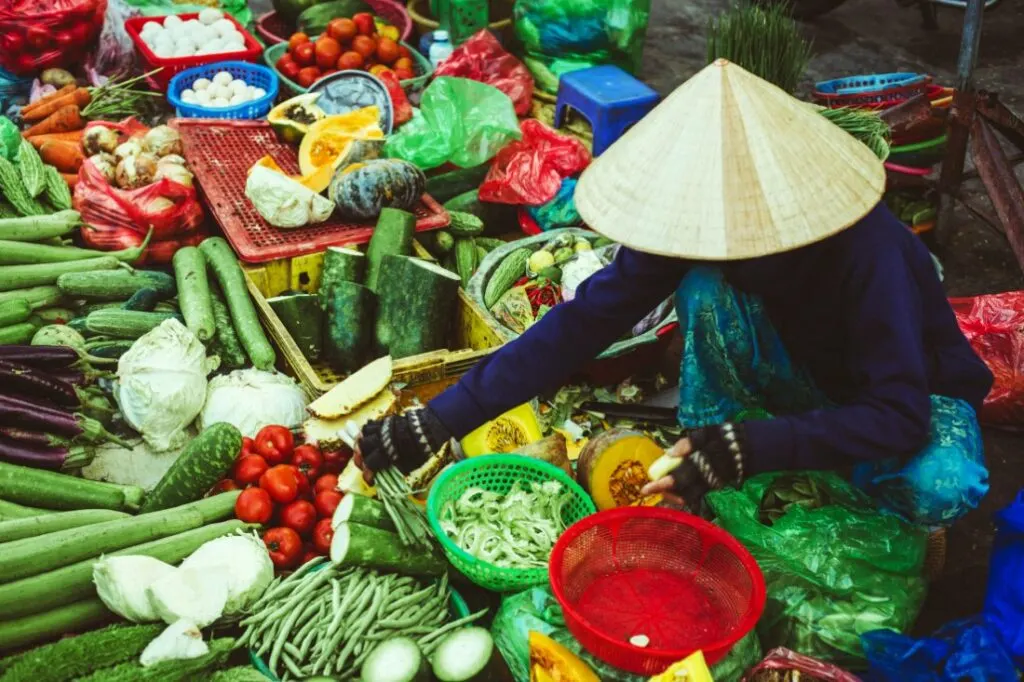 Hanoi is a city like no other. It's known for rich history, vibrant culture, and more motorcycles than there are people. Seriously, I spent most of my time dodging bikes when I was in Hanoi!
I absolutely loved losing myself in this bustling city – you never know what you will find around the next corner. Not only is Hanoi a fantastic city to discover, it's very budget friendly too. In fact, it even made it to the top of my list of budget travel destinations that I love visiting.
If you're a regular to my website, you'll know I'm a big fan of getting stuck in to the local cuisine. And trust me, Hanoi food is worth writing home about. Mouthwatering noodle soups, crispy savoury rice pancakes, and sweet sticky rice: Hanoi really is a food lover's paradise.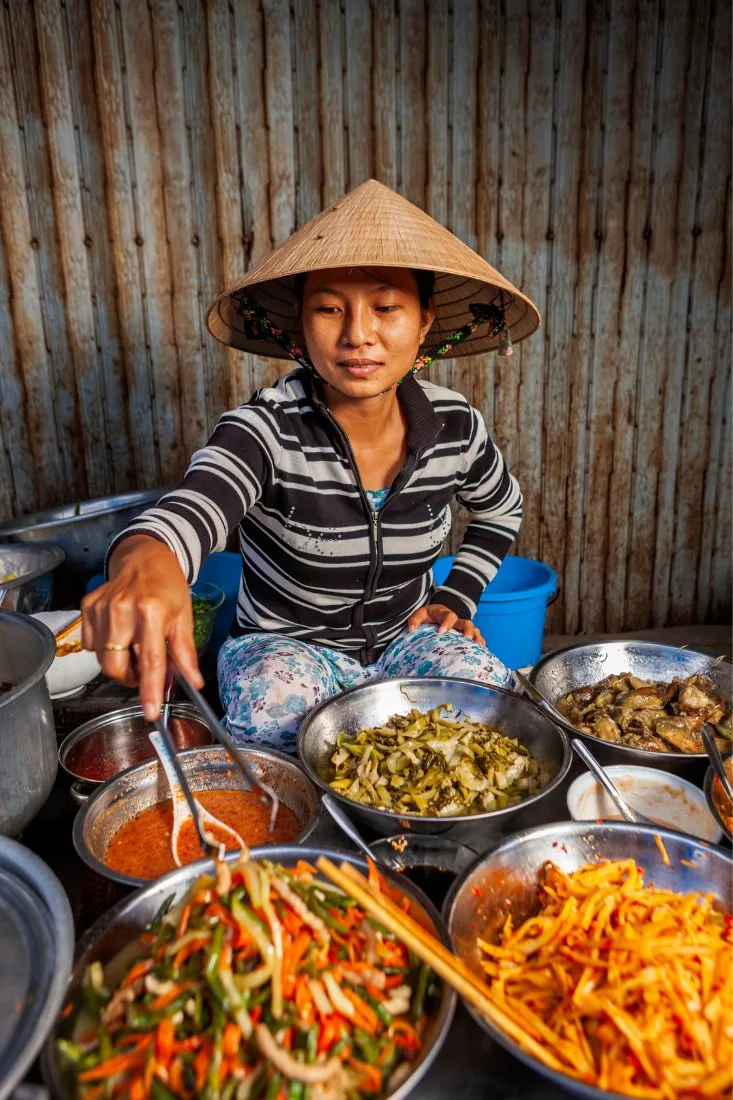 From street food to fine dining restaurants, you'll find so many delicious meals catering to all tastes and budgets. There are staple meals that have become popular worldwide, such as phở bò and fresh spring rolls. But also, lesser known local dishes including bun cha – grilled pork patties in broth – and chả cá – grilled marinated fish – that are equally as mouthwatering.
So, if you're headed to Vietnam soon and wondering what to eat in Hanoi, I've created a list the best food in city. If you still can't decide where to start, book yourself in on a Hanoi street food tour and try it all! Dig in!
---
Hanoi food: What to eat in Hanoi
Phở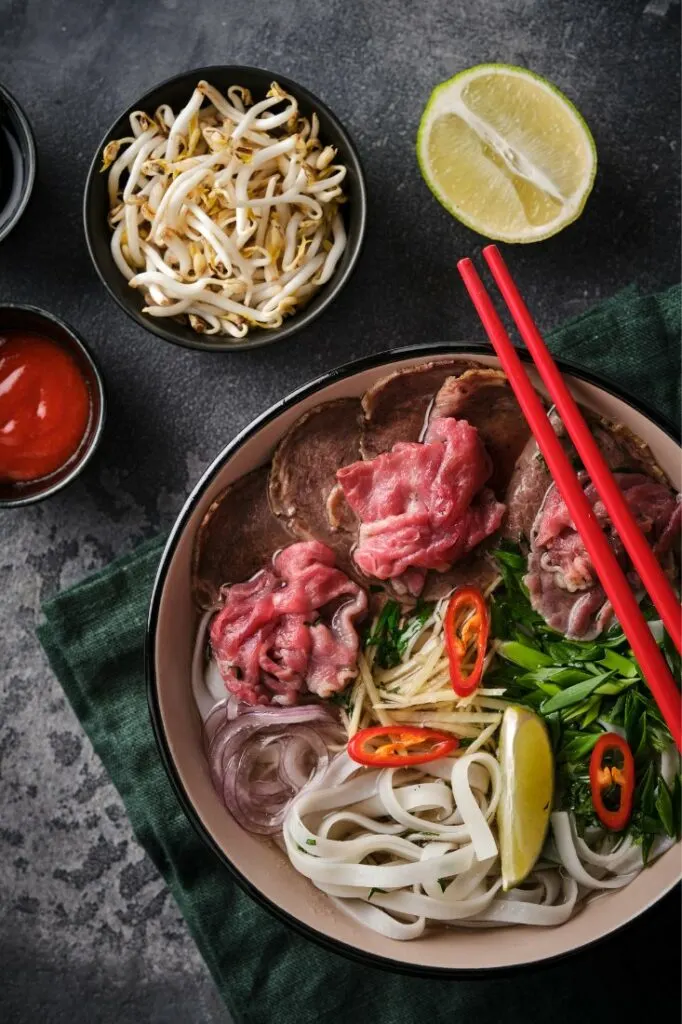 This Vietnamese staple has become popular worldwide, and for good reason, it's delicious! The dish is a winning combination of rice noodles, beef (bò) or chicken (gà), onions, and a rich broth. When served, you'll also be given a basket of herbs, bean sprouts chillies and more, to season to your taste.
Packed full of ingredients and incredible flavours, phở should definitely be high on your to try list. Even if you've had phở at home, nothing compares to slurping it down in Hanoi! If you're looking to sample one of the city's best, head to Phở Gia Truyền Bát Đàn.
Lẩu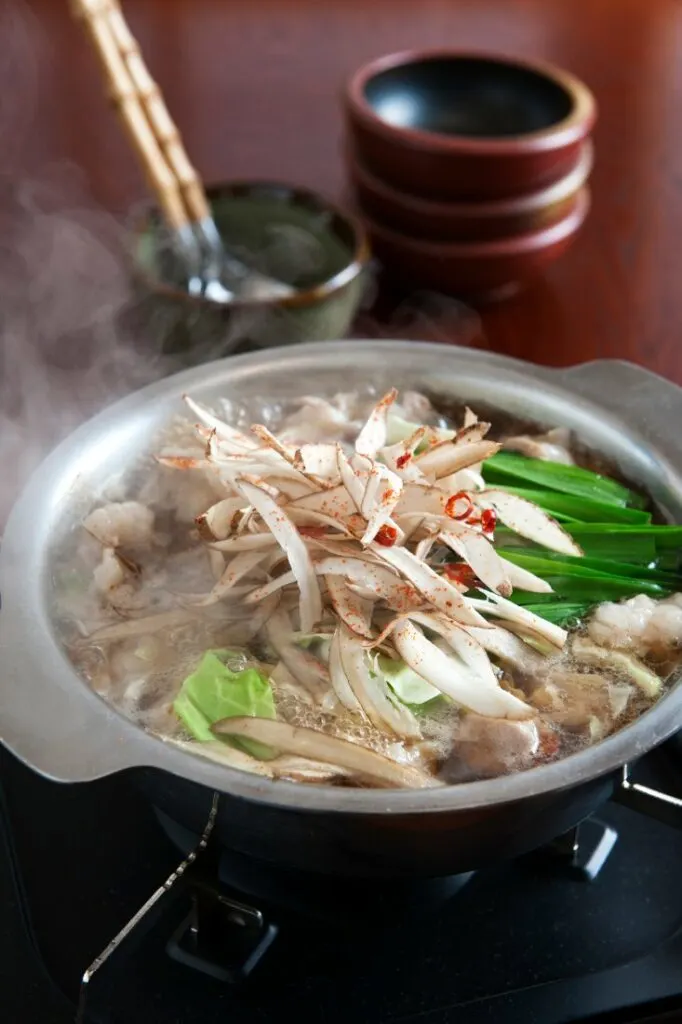 If spicy soups are your thing but you've eaten your weight in phở already, it's time to dig into some lẩu. Essentially lẩu is a traditional Vietnamese hotpot.
A lẩu experience is best enjoyed as a group. So, grab some friends and head to hotpot hotspot Lau Sauna.
Made fresh at your table, you can adapt the ingredients to suit your parties tastes. Ingredients on offer will include fried tofu, fresh herbs and vegetables, lean beef and fresh water crab. And of course, the dish comes served with vermicelli rice noodles. Put the noodles into your bowl first, then add your flavoursome concoction on top.
Bún chả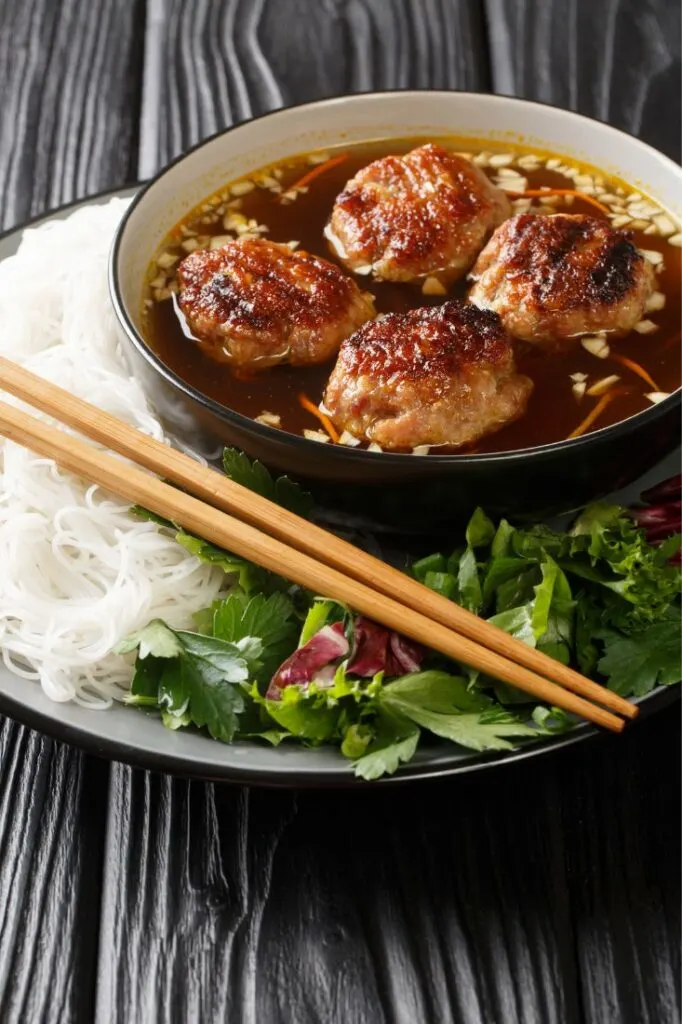 Another fantastic contender on the traditional Hanoi soup menu is bún chả. While also a spicy soup, it is spectacularly different to both pho and lau.
Bún chả soup consists of grilled pork patties, vermicelli noodles, and fresh herbs. The result is a decadently rich and fatty soup, which is served with a dipping sauce.
This locally loved food can be found at street food vendors across the city and is typically eaten at lunch. Both a speciality of Hanoi, and a truly mouthwatering dish, bún chả is well worth seeking out. Trust me, you'll be glad you did!
Bánh mì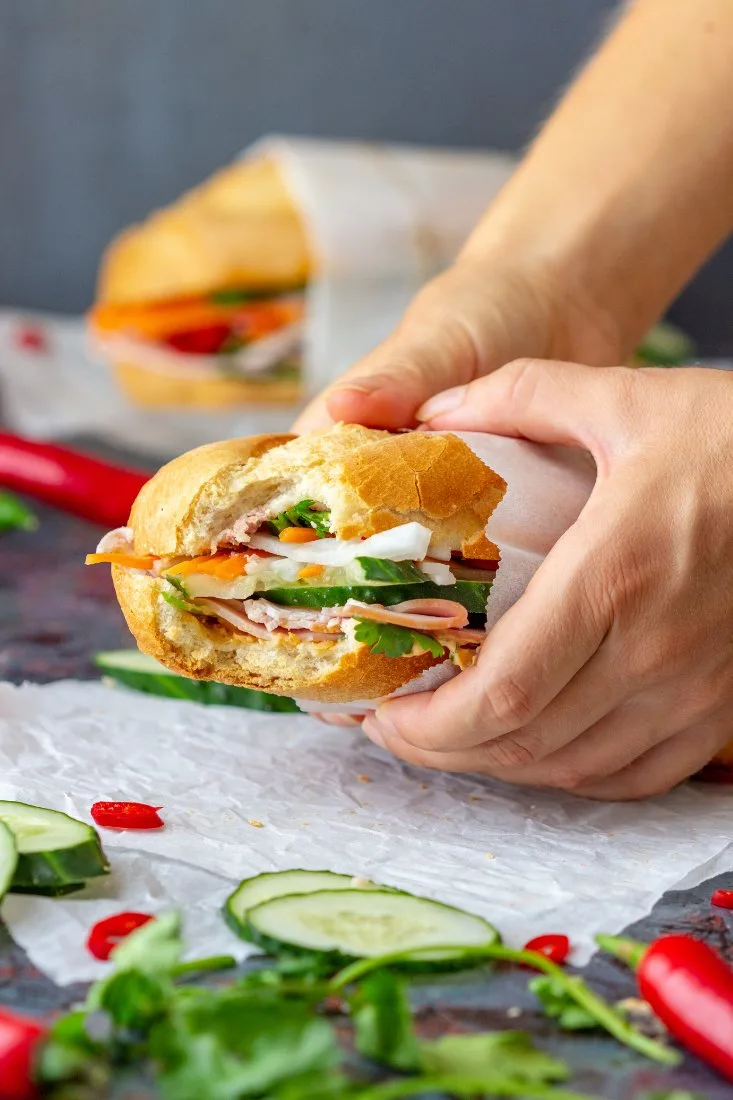 Experience the explosion of flavors in Vietnam's beloved street food, Bánh mì. This iconic Vietnamese sandwich is a culinary adventure wrapped in a crusty French baguette. Take a bite and savor the harmony of tender grilled meats, vibrant pickled vegetables, fragrant herbs, and tangy sauces.
Bánh mì is the perfect fusion of East meets West, reflecting Vietnam's complex history. Indulge your taste buds and immerse yourself in the bustling streets of Vietnam as you devour this mouthwatering delight.
Gỏi cuốn: fresh summer rolls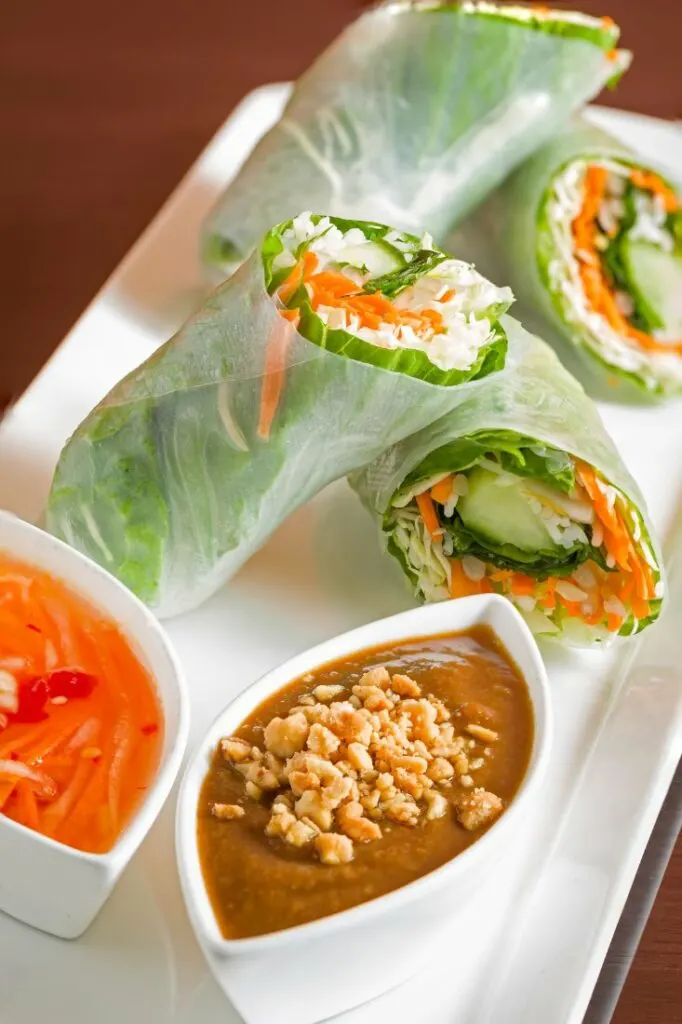 There is nothing like spending a humid Hanoi day munching on fresh summer rolls accompanied by a cool beer. This dish is popularly served as an appetiser, as the rolls are light but bursting with flavour.
Fresh spring roll wrapping is made out of rice paper, which becomes gelatinous and sticky when submerged in water. The fillings are a mixture of vermicelli noodles, mint, coriander, thinly sliced vegetables and shrimp or seasoned pork. Though it is possible to find veggie versions too. The rolls are often served with a delicious dipping sauce, which really adds an extra tang to the flavours.
Cà phê trứng: egg coffee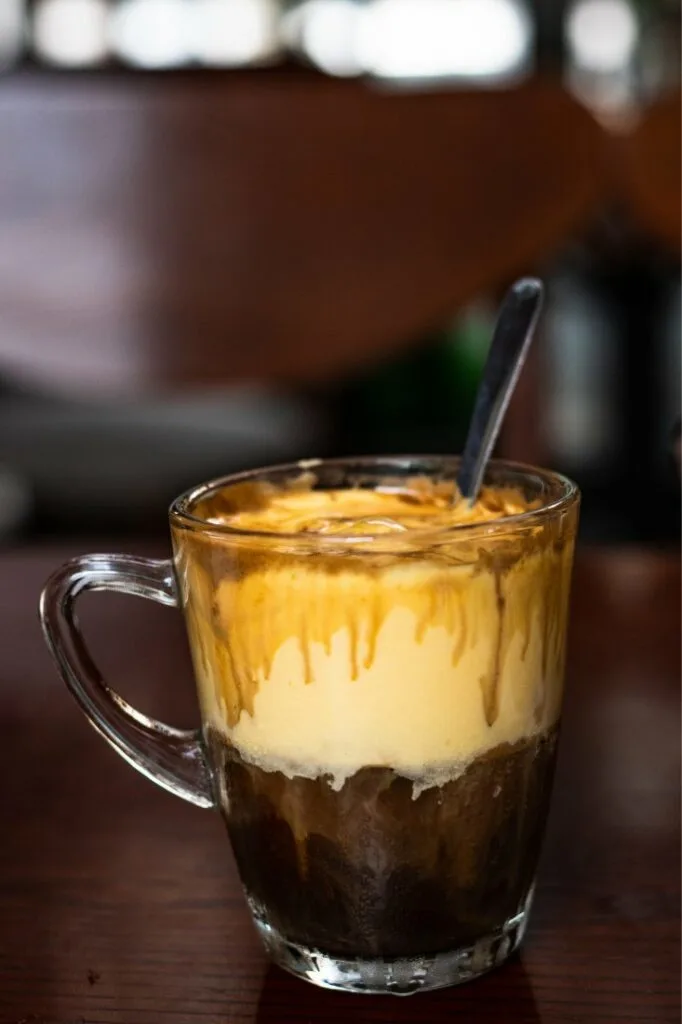 This may sound like an odd one at first, but coffee lovers hear me out, this is such a treat! Made from a combination of egg yolks, sugar, condensed milk, and coffee, this drink is surprisingly creamy and decadent.
Invented in the 1940's due to a shortage of milk, this curious combination quickly embedded itself into Hanoi's coffee culture. It is even starting to spread across the country!
To try this local speciality head to Giang Cafe on Nguyen Huu Huan Street. This is the home of the original egg coffee.
Bánh xeo: Vietnamese pancake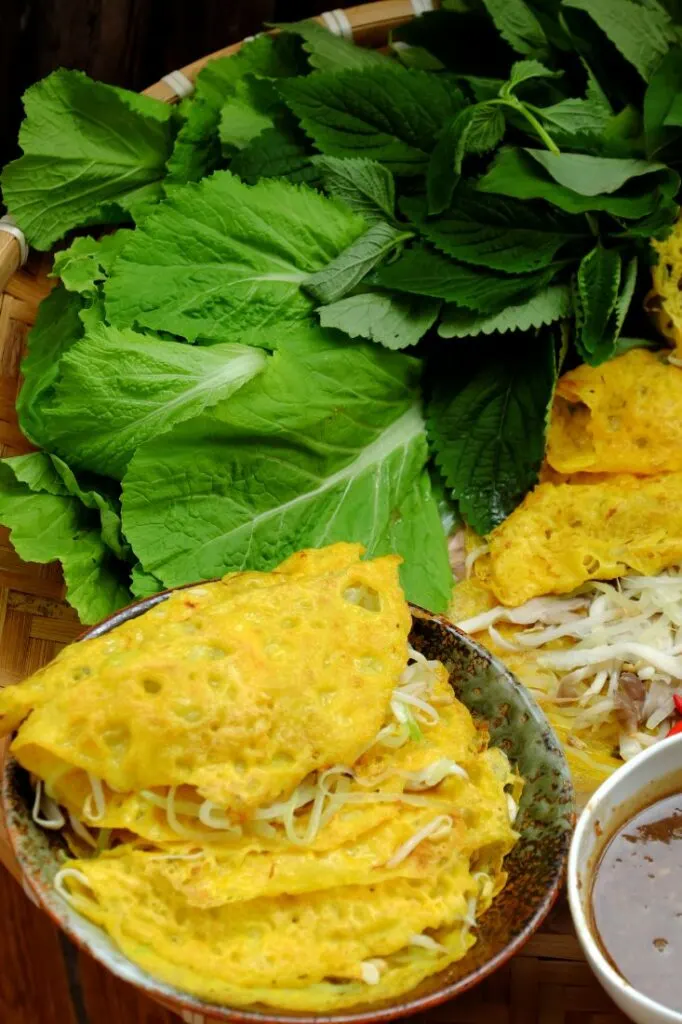 Light, crisp, and packed full of veggies, bánh xeo or Vietnamese pancakes are fantastic. Made of rice flour mixed with turmeric and coconut creme, the pancakes are made super thin with crunchy edges.
Once hot and crispy, the pancakes are stuffed full of precooked ingredients including bean sprouts, pork and shrimp. Like all good Vietnamese food, you'll also be given a side plate with more ingredients to add including mint, coriander, lettuce, lime and chillies.
Depending on the restaurant you can enjoy this as an appetiser, or get the larger version as a main meal. Many establishments will have a veggie version on the menu too. Delish!
Bia hoi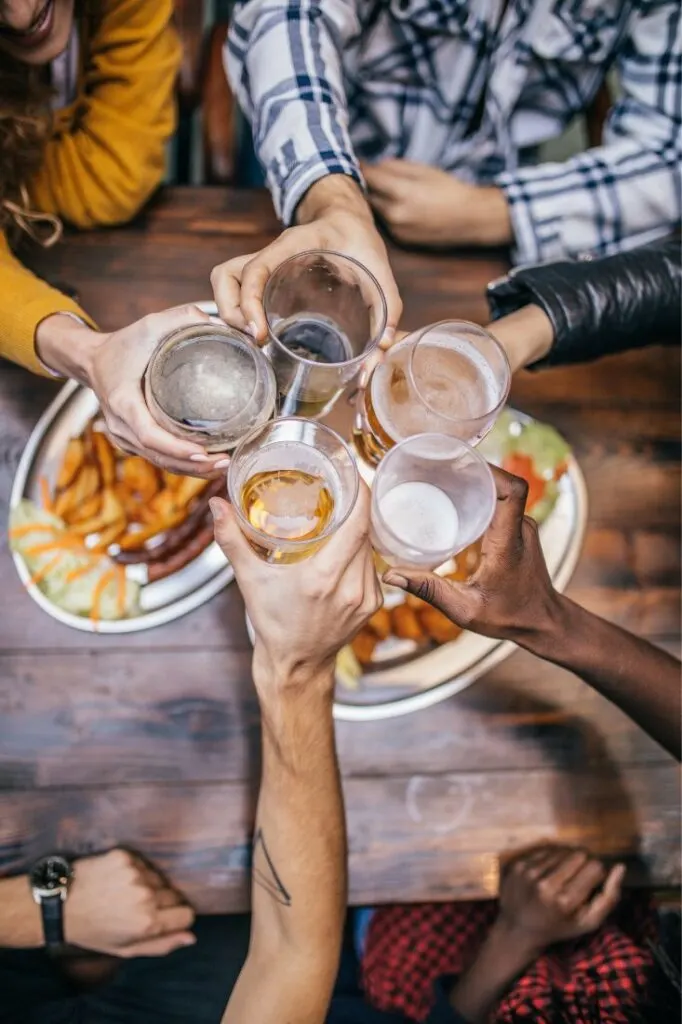 Fun fact about beer: Hanoi has some of the cheapest beer in the world! Brewed daily and consumed merrily, bia hoi is Hanoi's answer to micro breweries.
Each afternoon in bia hoi junctions you'll find plastic tables and chairs set up ready for the after work crowd to come and relax. As an added bonus, there is usually some tasty street food being cooked within arm's length.
As the beer is made fresh it has a low alcohol content, just 3 or 4%. And when it can cost as little as £0.25, it's easy to pay for the whole round. Cheers!
Rượu đế: rice wine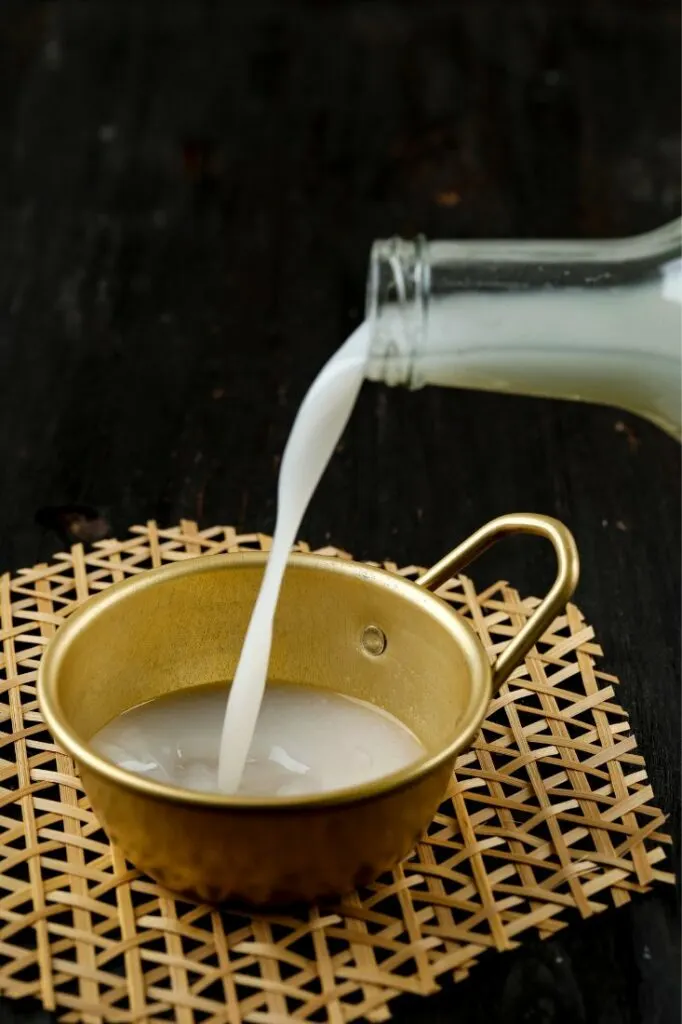 If you're looking for something a little stronger, try the endless concoctions of infused rice wine. Trust me, this stuff will put hair on your chest!
You can generally identify rice wine as it will be sitting in glass receptacles on the counter, containing any number of weird and wonderful things. Very often you'll see infusions with snakes, herbs or scorpions. To date the most extreme infusions I've seen were goats testicles and even a whole chicken, feathers and all. No joke.
Offering rice wine to visitors is a sign of hospitality. But a word to the wise – be sure to eat something first!
Bánh tôm: fried shrimp cakes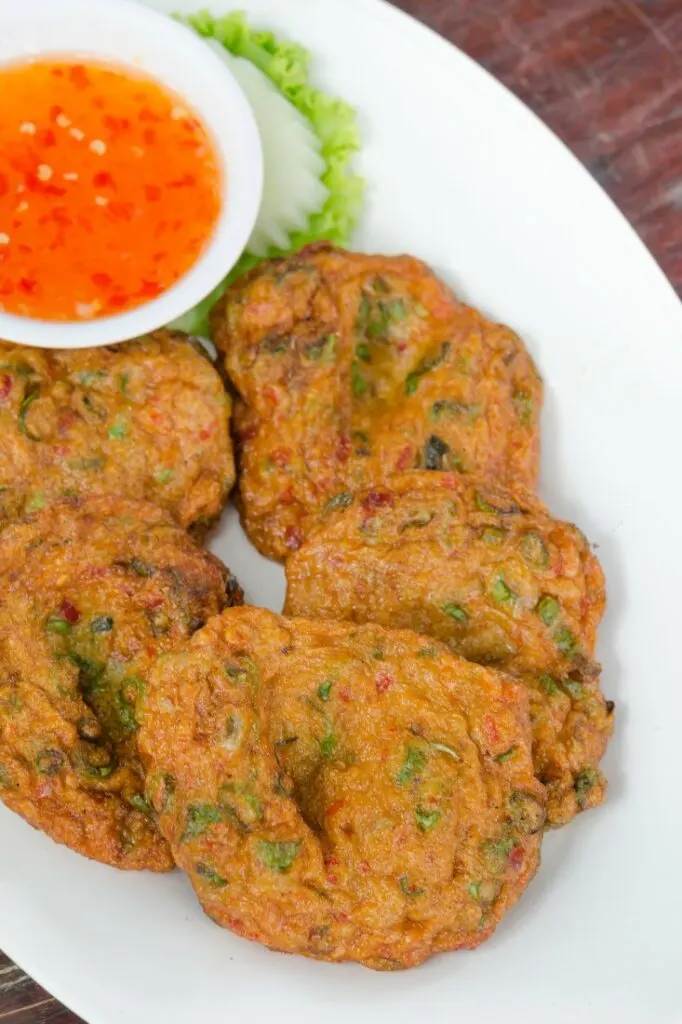 When you're in the mood for a tasty on the go snack, it's time to find yourself some bánh tôm. Available at many street food stalls around the city, bánh tôm is a fantastic finger food.
The premise of bánh tôm is simple. Freshly caught shrimp from Hanoi's West Lake, nestled into sweet potato casings and deep fried. The result? A deliciously crispy outer layer which gives way to a soft and creamy centre. Magic!
These tasty morsels come served with green papaya and fish sauce, and are generally eaten by hand. To try this dish in its birthplace, head to the West Lake area.
Chả cá thăng long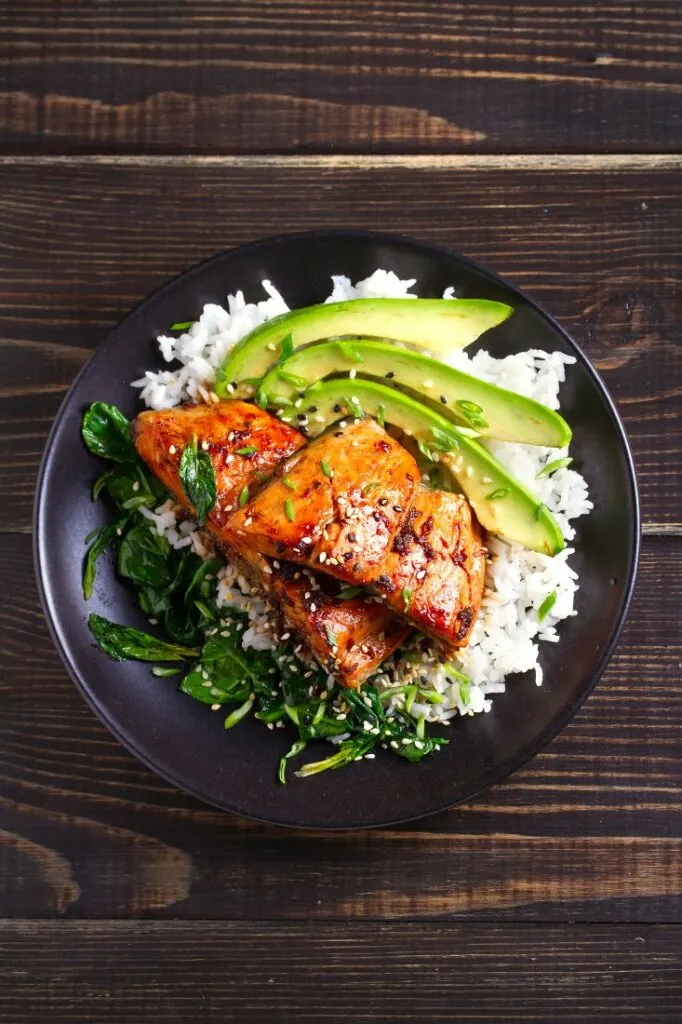 Another famous Hanoi food is chả cá. This delicious dish consists of battered grilled fish, served with rice noodles, herbs, chillies and peanuts. What makes this dish special is the fish's unique flavour, which comes from a turmeric and dill marinade. Originally the dish was prepared with catfish, however the sort on offer depends on availability.
This is a very popular street food in the city, but is also available in restaurants. You can actually even visit the restaurant in Hanoi where this dish was created, Chả Cá Lã Vọng, which has been in operation for over 100 years!
Kem xôi: sticky rice ice cream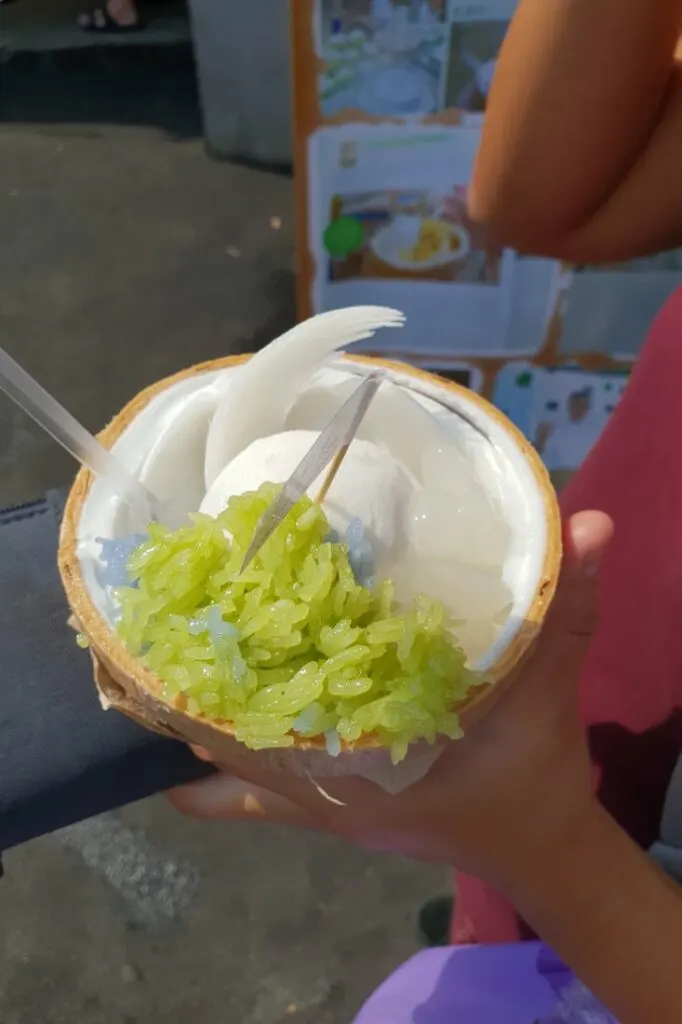 When you're ready for dessert, it's time to get stuck into some kem xôi, sticky rice ice cream. This decadent treat is a combination of sticky rice, coconut ice cream, and toasted coconut flakes. Some vendors infuse the rice with pandan, giving it an extra flavour punch.
Loved by both young and old, you'll find this delicious sweet treat in street food stalls across the city. It's great for beating the heat and gives you a refreshing boost. Be warned though, once you know the magic of this simple dessert, you'll want one every day!
Chè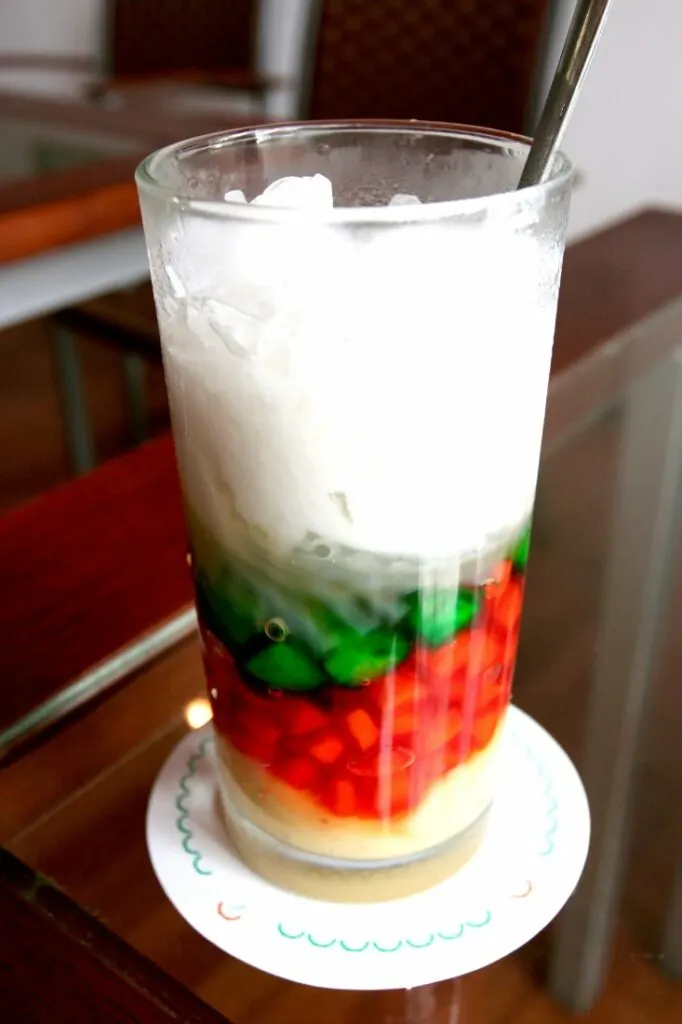 Another popular dessert in Hanoi is chè. Often described as a sweet soup, chè will give you an afternoon sugar kick.
There are numerous combinations to try, but common flavours include red mung bean paste, taro, and sweet potato. These base ingredients are then topped with shaved ice, coconut milk, glutinous rice balls, flavoured jelly cubes and sometimes roasted peanuts, to create a layered desert.
Served in tall glasses, chè is a sweet and refreshing way to finish a meal. A great place to try this dessert is Che Ba Thin, located on Hang Than Street, though bring a picture of what you'd like.
Grilled snake (yes, you read that right)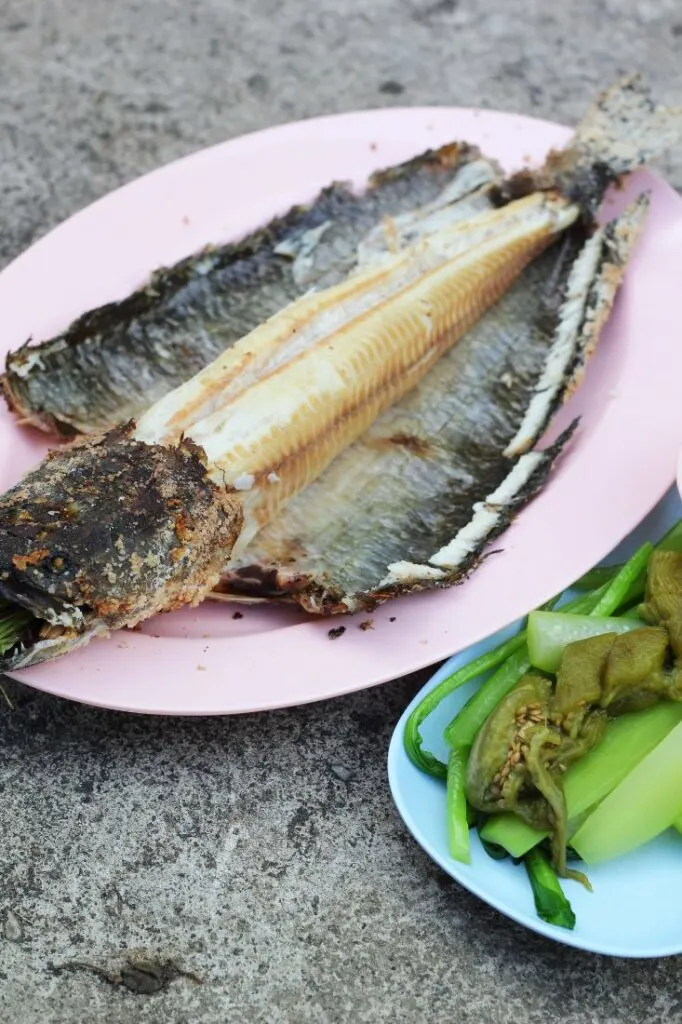 And finally on my list what to eat in Hanoi, here's one of the adventurous eaters… cobra! In Vietnamese culture, consuming cobra is said to enhance your virility.
To try cobra you need to make your way to Le Mat snake village. First choose the snake you wish to dine upon, and it will be freshly butchered in front of you. You will then be offered the heart, blood and bile, straight up in shots of rice wine, to consume.
Once skinned and cleaned, a variety of dishes will be prepared for you, utilising the whole snake. This is quite the experience, but not for the feint of heart!
---
I just love eating my way across a city. Do you too? Let me know your favourite Hanoi food in the comments below!
Like this blog post? Then Pin it for the future!