Your first time to Paris? Perfect! From watching sunrise at the Eiffel Tower to taking in the beauty of the Louvre, here are some of the best things to do in Paris, France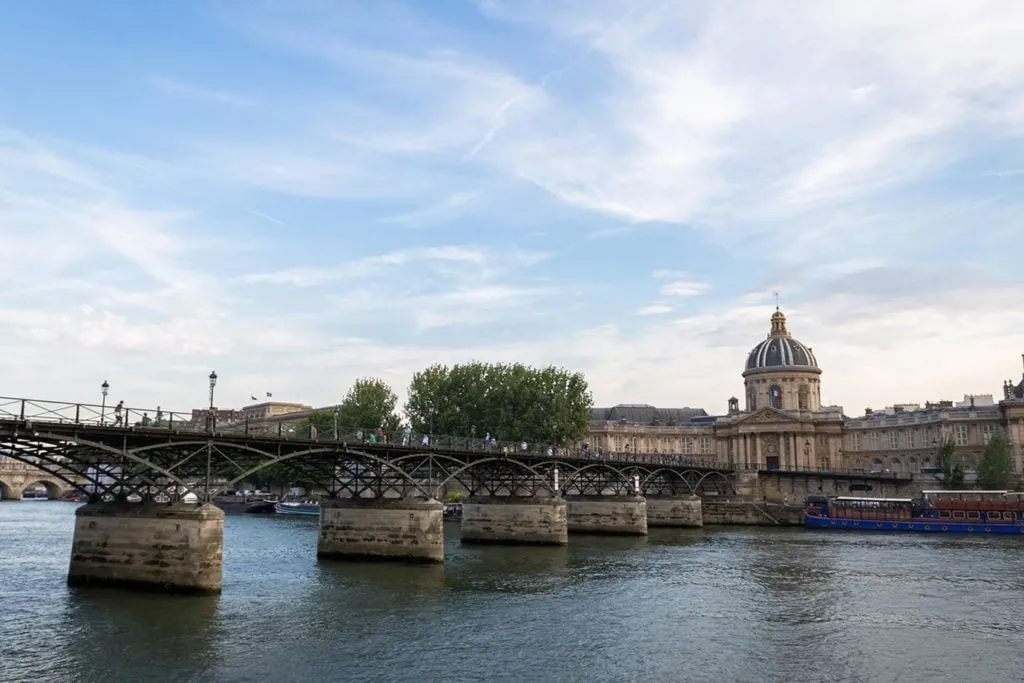 Okay, okay, okay. I've got something to admit – I've never been to Paris before. I know, I know, I'm a travel blogger who's never been to Paris, it's pretty shocking.
Anyway, I thought it was time I did something about it, so last week I hopped on a quick 40-minute flight from London with Air France and finally it was hello Paris!
As I only had a couple of days in the capital of France I wanted to pack in as much as I could, so as soon as I landed I was off on a photo tour of Montmartre taking in the incredible views from the Scare-Coeur before watching sunset at the Louvre Museum the Louvre that evening. Also I couldn't visit Paris without tucking into some steak and frites followed by a carafe of Bordeaux red!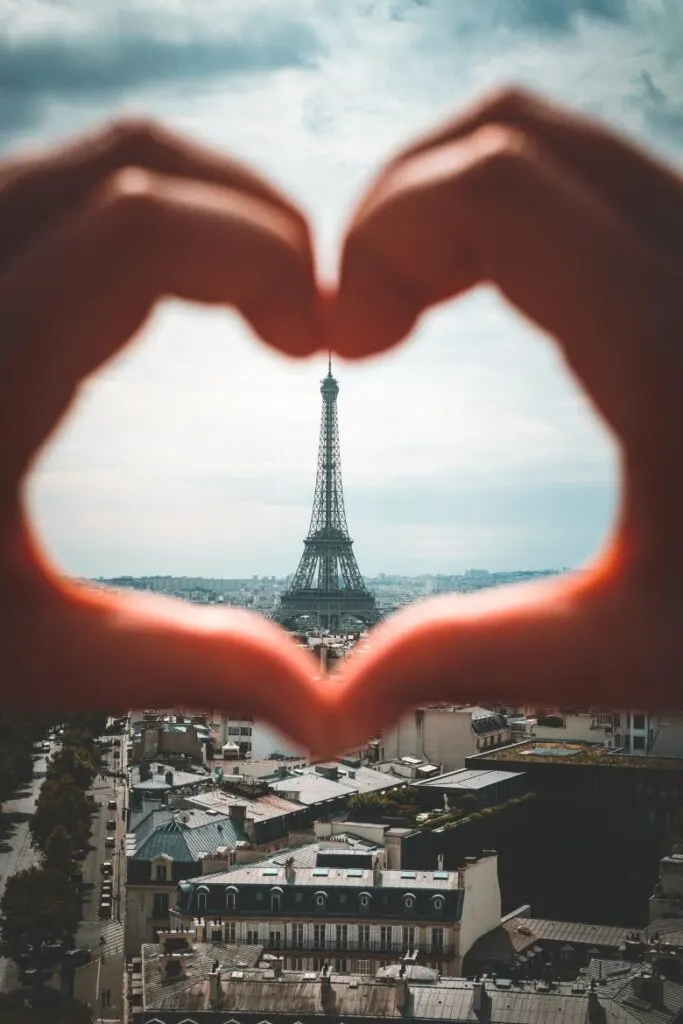 A couple of other sites I was dying to see was the Notre-Dame Cathedral and the Pompidou Centre, and obviously no trip would be complete without taking in the sheer magnificence of the Eiffel Tower.
I really can't believe it's taken me this long to get over to Paris, but much like everyone else who's visited the city I fell in love with it. Especially when there are so many fun facts about Paris too.
If you've never been before then here are some of the top things to do in Paris in my beginner's guide to the city!
---
Things to do in Paris for first-timers
Watch the sunrise from the Eiffel Tower
As I've already said, a trip to Paris wouldn't be complete without seeing the Eiffel Tower. The best time to go is super early in the morning, around 6am, to watch the sunrise.
Not only do you get beautiful golden light illuminating the Eiffel Tower, you've practically got the place to yourself unlike at later in the day! Win win!
Take in the views from the Sacre-Coeur
There's no doubt about it, the views from the Sacre-Coeur are among the best in Paris. The steps to the to the top may looking daunting, but it's 100% worth it.
You can also take the 270 steps to the top of the Basilica (tickets cost €5) and the views get even better! Just take it in and enjoy the beauty of Paris!
But don't forget to turn around and see the beauty of the Sacre-Coeur itself! I think this was my favourite building in Paris, and that's saying something. I really think this is one of my favourite things to do in Paris.
Explore Montmartre while on a photo tour
While I was in Paris I went on an Airbnb photo tour of Montmartre with Paulette, our guide and teacher for the afternoon. She took us around favourite spots and taught us one or two things with the camera too!
This was such a great way of exploring one of the more popular areas of the city and I felt that really came across in my photos!
Come across some cool graffiti all over the city
No matter where you are in Paris you'll always come across some really colourful and creative graffiti so make sure you keep your eyes peeled.
Being France, you'll come across a few pieces that are typically French too so make sure you stop to take these in! I mean, come on, you'd only find this one in France…
Find a cute little cafe to have a coffee or two in
Dotted all around Paris are cute little cafes with just a handful of tables inside. When it hits summer these tables spill out onto the street and they're always a great place to have a coffee and watch the world go by. I think grabbing a coffee at a cute cafe has to be one of the most popular things to do in Paris.
You might be surprised to learn that there are actually quite a few different types of coffee in France, so check out this guide on how to order a coffee in Paris. It might save you from making a fool of yourself!
Stand and appreciate some of Paris's amazing street musicians and performers
Around Paris there are some amazing street musicians and performers looking at entertaining the crowd, so make sure you find five minutes to take it all in.
I found these two on the corner of a market in Montmartre and I was astounded at how good they were. Nothing quite like a bit of classical music in Paris!
Take in the sheer brilliance of the Notre-Dame Cathedral
The Notre-Dame Cathedral is one of the most popular sites in Paris, and if you don't get here early then you could be waiting half the morning just to get inside!
However, it's worth coming here just to see how beautiful the cathedral is. Also, if you climb to the top of the tower then there are some more incredible views of the city!
Go for a relaxing walk along the Seine
The River Seine cuts through the middle of Paris and this is a great place to go for a relaxing walk down by the water.
During summer there are a number of pop-up bars serving food and drink, and often there's some live music, so perfect for those mini summer festival vibes. Also, if you're into your sunbathing then this is the place to do it!
Go on a cheese tasting experience and learn all about French cheese
One of the things that I always associate with France is a good stinky French cheese, so while I was in Paris I went on an Airbnb experience learning all about different tastes, textures and where it comes from here.
My teacher was Fabrice and he was brilliant at going through what makes the perfect French cheese. Needless to say but it was all absolutely delicious, and there were even a couple of glasses of wine in there to wash it down too!
Head to the top of the Pompidou Centre for some breathtaking views
The Pompidou Centre is home to Paris's modern art scene and there are always some really cool exhibitions going on there. Also, you can get a ticket (€5) to the roof of the Pompidou Centre for some more spectacular views of Paris's skyline!
If you're into your art that's not the Mona Lisa then this is the place for you. There's a reason why this is one of the most popular things to do in Paris.
Watch the sunset from the Louvre
Finally, to finish off your trip to Paris, head to the Louvre for sunset. There's no real bad time to go to the Louvre but at sunset things hit to another level when the sun starts filtering through the glass. I think this was my favourite photo spot and the perfect way to end my trip in Paris!
So there you have it, some of the best things to do in Paris. Do some of these and you'll have an amazing time in the city! Just let me know how you get on, okay!?
---
My trip to Paris was a part of Air France's and Airbnb's #AirFrancetoParis campaign uncovering some new and exciting experiences to do in the city. As always, views are entirely my own and without bias.
I'm guessing a lot of you have been to France before, so what are some of your favourite things to do in Paris? Let me know in the comments below!
Like this post? Then make sure you Pin it!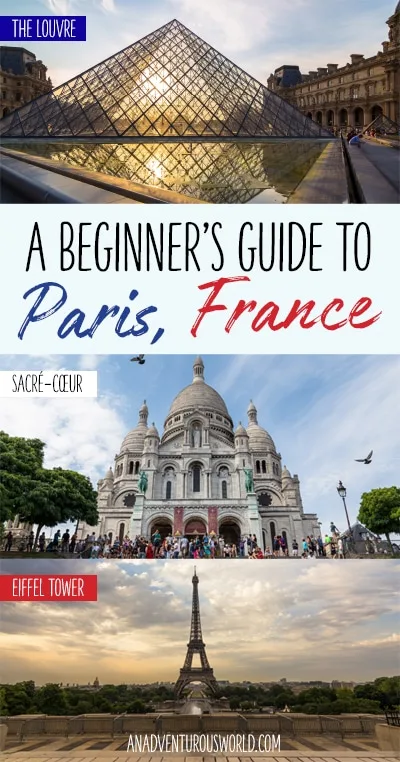 Save
Save
Save
Save
Save