Gorgeous mountain sunrises, fun music festivals & world-class hikes – these are some of the best things to do in Verbier in summer!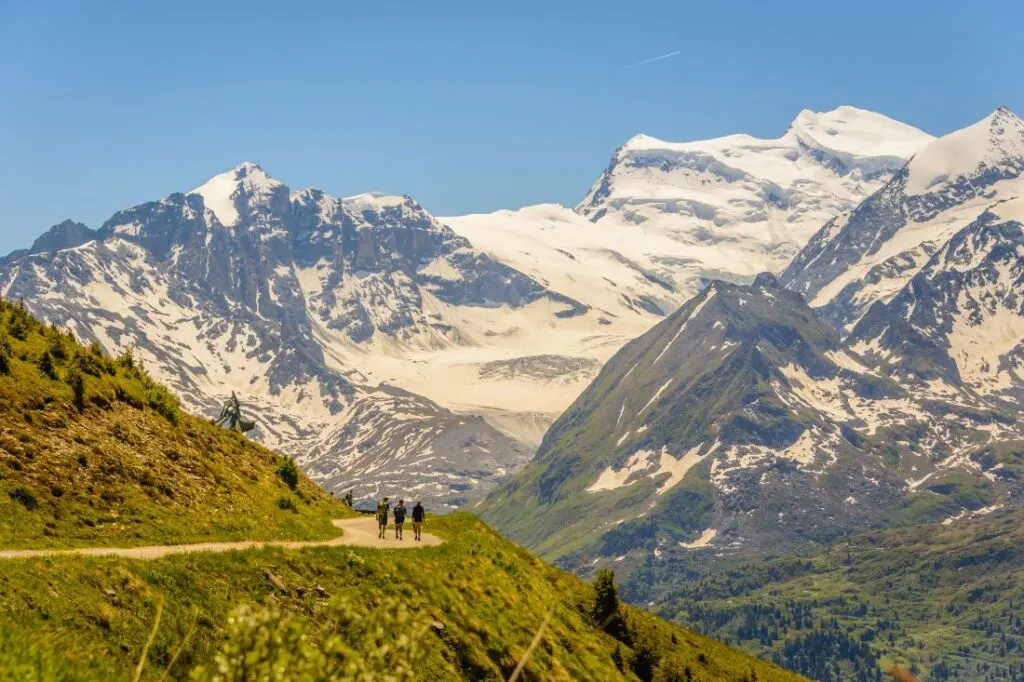 Nestled into splendid landscapes of Val de Bagnes in the south west of Switzerland, you'll find the stunning resort town of Verbier. With rolling green hills of pastures covered in cows and wild flowers, mountains sparkling in the summer sun, you really can't beat visiting Verbier in summer.
There are so many activities to enjoy in Verbier over the summer. Go for a hike through the mountains, or blaze down them at the Verbier Bike Park. Take a high altitude sunrise yoga class and enjoy an evening a jazz performance at the Verbier Festival.
Also, make sure to sample some of that mouthwatering local cheese, either through a fondue feast, or learning to make your own!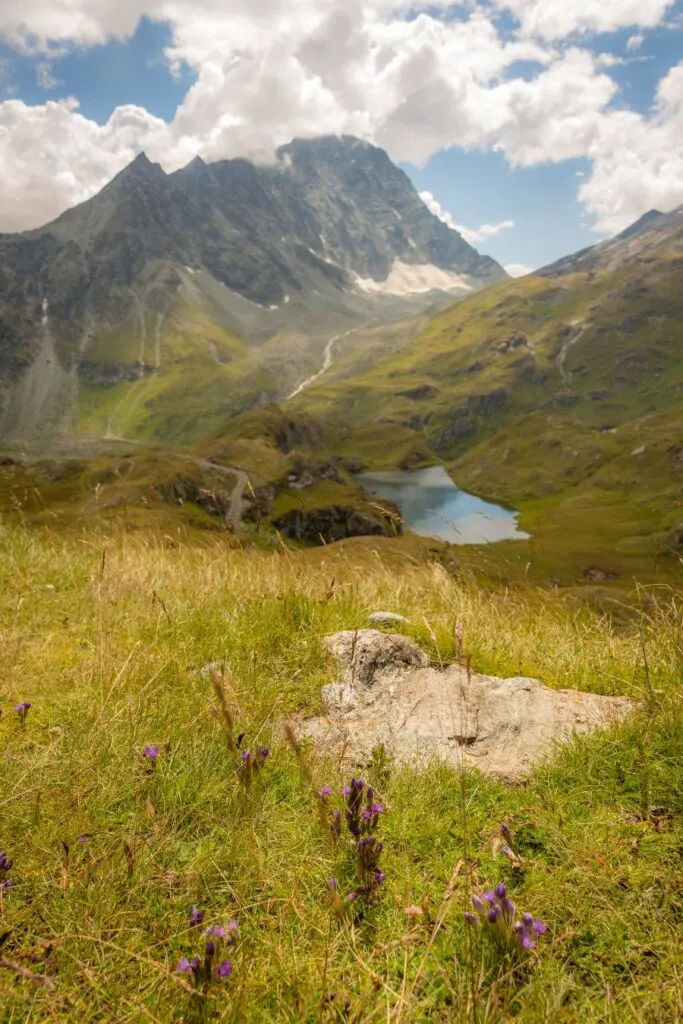 Ready to start planning your trip to Verbier? Check out my favourite Verbier summer activities in the list below! Hopefully you find this blog post useful when planning your summer trip here.
By the way: Visitors over-nighting in Verbier benefit from local initiative, the VIP pass. With this pass you get free or discounted access to a multitude of activities around Verbier, including lift passes, adventure parks and museums. This is one of the best tourist initiatives around, so make good use of it!
Dreaming about travelling around Switzerland? Find more inspiration in my Swiss Road Trip post where I stop in at Lausanne, Saas-Fee, and Zermatt.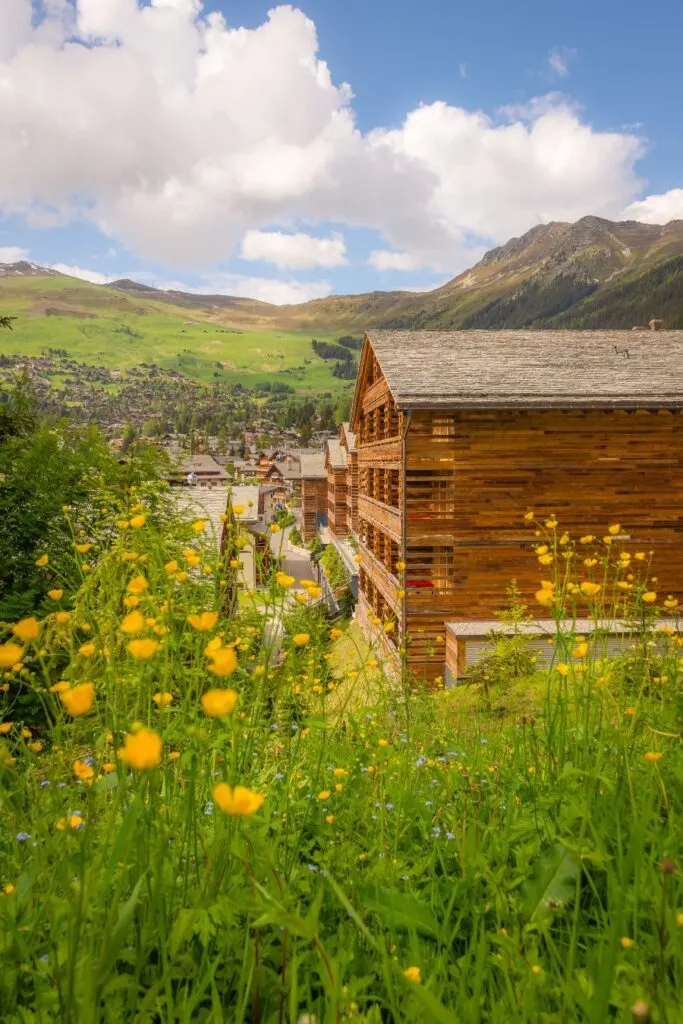 Weather in Verbier in summer
The weather over summer in Verbier is simply heavenly. Days are filled with spectacular blue skies, and average in the high 20's Celsius (81 °F).
In the evenings, the temperature can drop to below 10 degrees Celsius (46°F), making it perfect weather to test out the fireplace in your chalet. Even in the warmest months, be sure to bring a warm coat and plenty of layers!
One thing to beware of though. When you're outside in full sunshine, make sure you're wearing lots of sun screen. The sun can really burn up in the mountains (just trust me on that one!)
---
Best Things to do in Verbier in Summer
Go mountain biking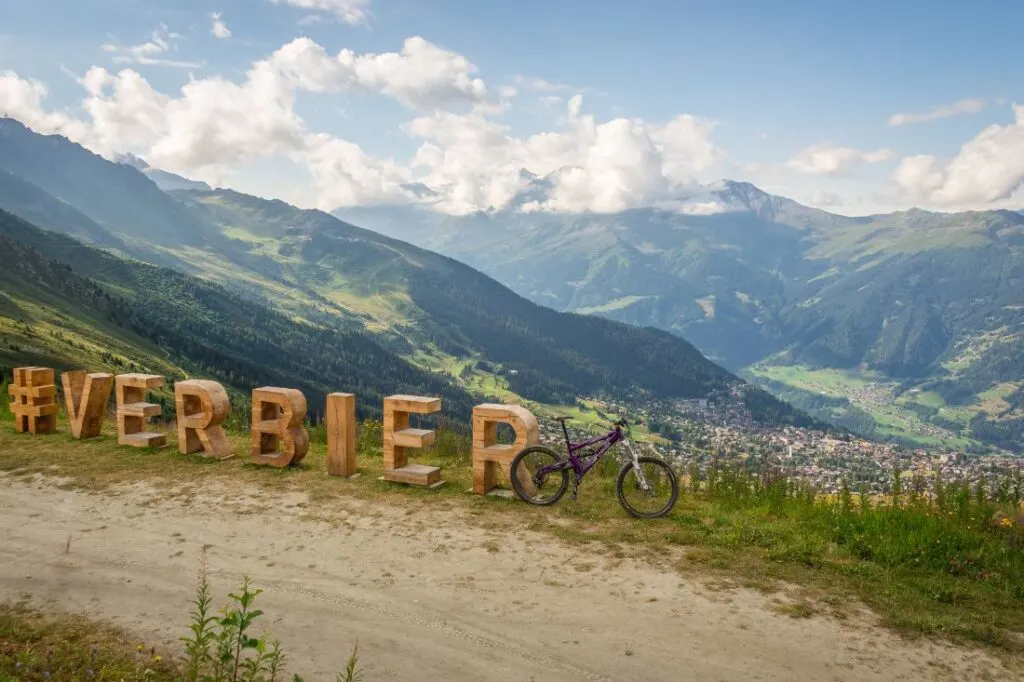 Without a doubt the most popular activity in Verbier in summer is mountain biking. With hundreds of kilometres of maintained trails, epic scenery, and lifts providing access to downhill runs, it's easy to see why!
There are tracks here suitable for all mountain biking fans, from XC to All Mountain. Follow one of the scenic trails, or try out one of the 17 downhill tracks at the Verbier Bikepark.
You can hire bikes (and e-bikes!) from several operators in Verbier. You'll also find many locally run biking tours, if you'd prefer a guided tour.
Take a hike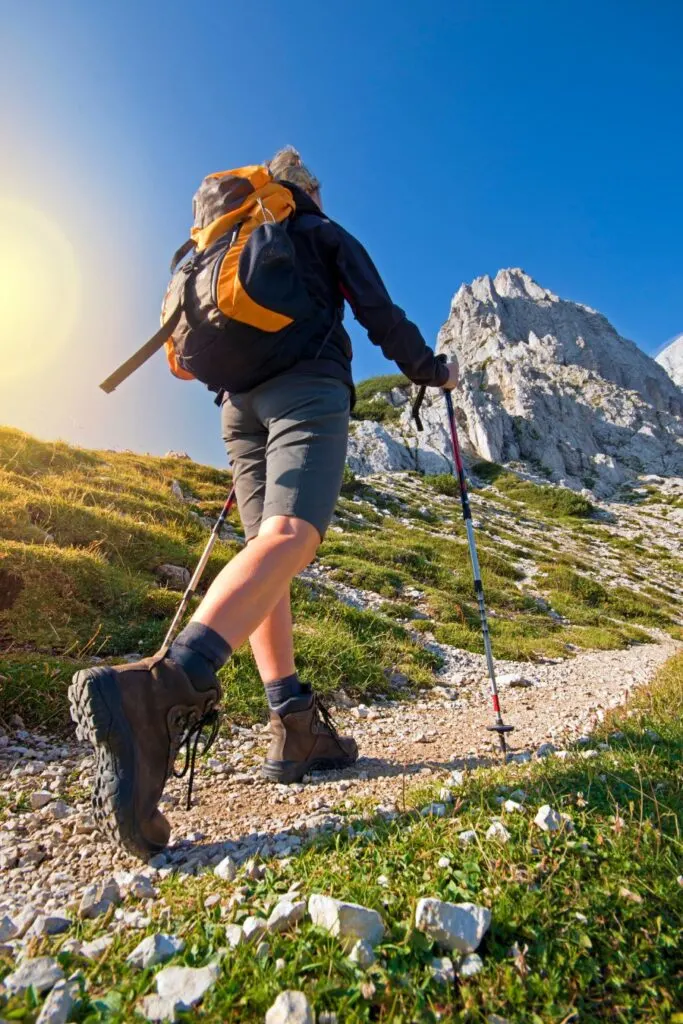 Hiking is another popular activity in Verbier. Rolling hills, larch forests, mountain views, ibex, and marmots are just some of the rewards you're treated to while using the 8,000km of signed hiking trails in the area.
One popular hiking route is the Sentier des Chamois trail. Starting from La Chaux, this 13km trail winds across high mountain paths, then down to Fionnay. This is a challenging route, and can take 5+ hours to complete, however, it is fantastic for wildlife spotting. For a more family friendly route, try the 4.5km loop around Lac de Tseuzier, a reservoir built in the 50's.
Mont Fort sunrise over the Swiss Alps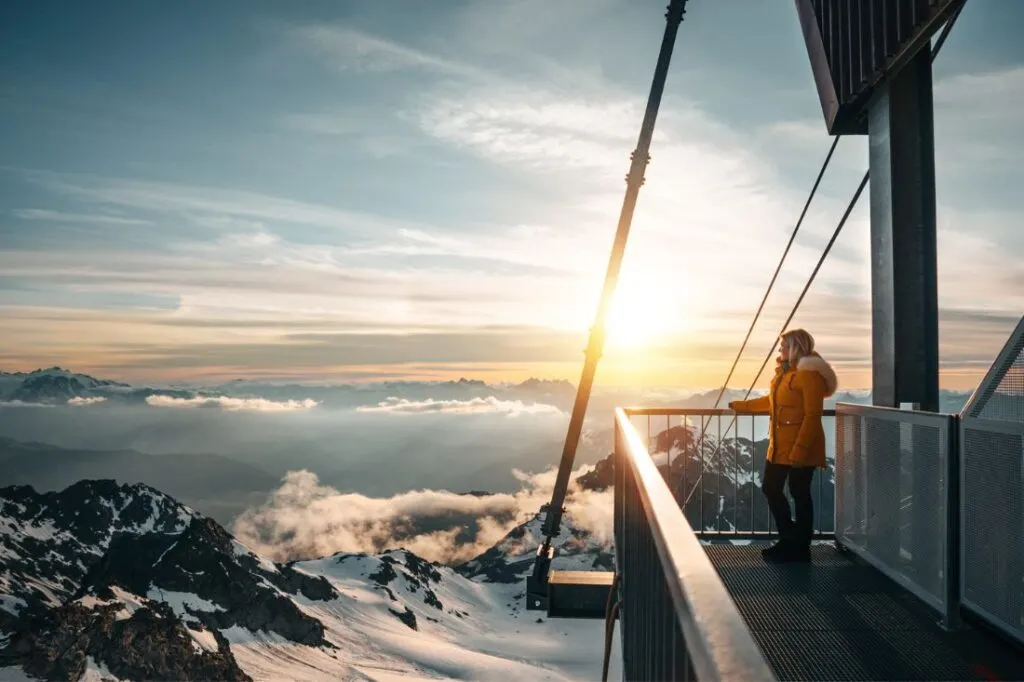 I know, I know, setting your alarm for 4am is not what you planned to do on holidays. But trust me, watching the sunrise over the Swiss Alps is a sight worth waking up for!
To witness the mountains bathed in the warm sunrise glow, take the cable car to the 3,329m panoramic views of Mont Fort. Over the summer months, the lifts begin operation pre-dawn just to allow people this incredible experience!
Following this magical experience, stop in at the igloo inspired restaurant, Les Gentianes, where early-bird breakfast is often included in the lift ticket. There are also high altitude sunrise yoga classes, if you really want to start your day right.
Take on the via ferrata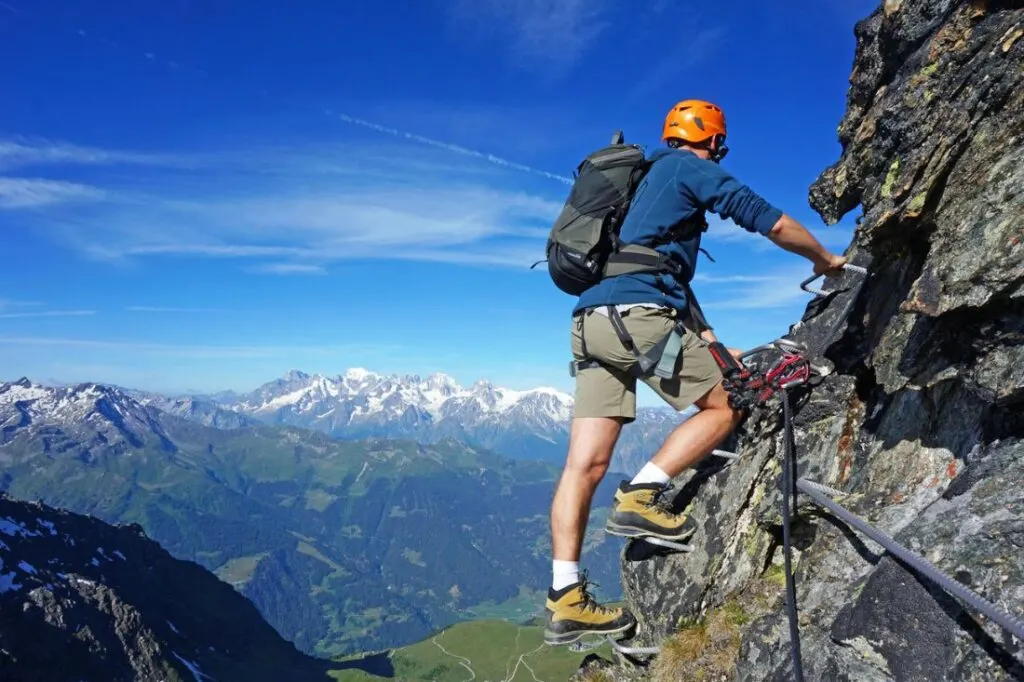 Challenge your wits and physical abilities taking one of the Via Ferrata routes through Les Gentianes. Via Ferrata routes are technical climbing challenges consisting of rungs, cable walkways, and ladders. Climbers use harnesses and lanyards to safely traverse their way through the incredible landscapes.
There are two newly opened routes to choose from, with varying levels of difficultly. However, both climax at Monts de Cion, over 3,000m above sea level. Here you'll be rewarded with spectacular views of the Alps. While a guide isn't mandatory, I would definitely recommend one.
Take the kids to the aerial walkway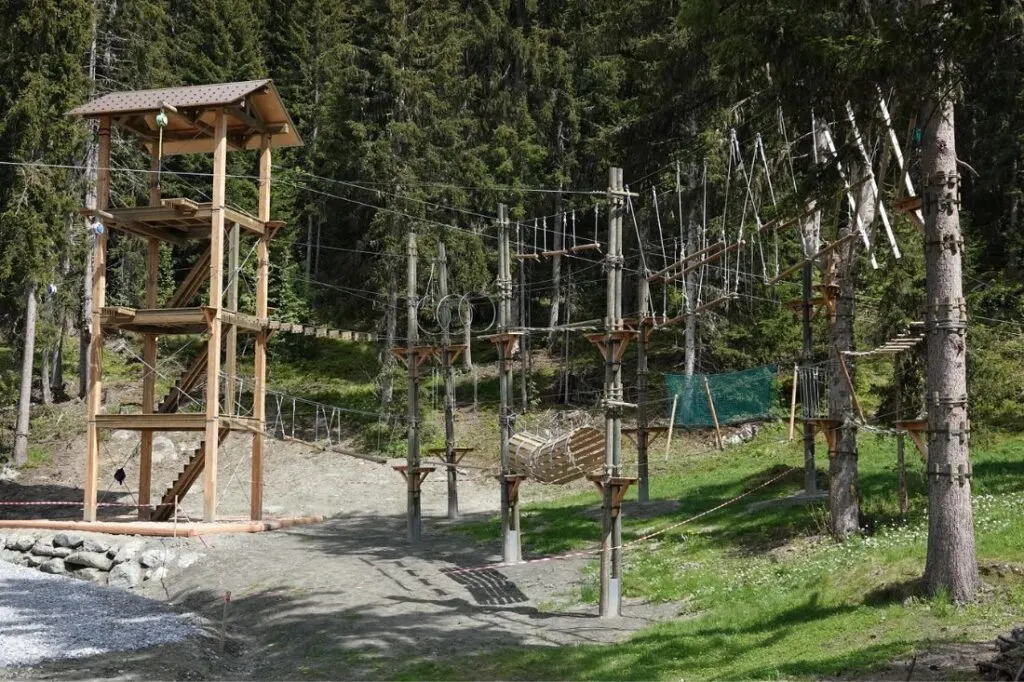 Travelling with younger companions, or not quite feeling up to Via Ferrata? The Ariel Walkway in Médran has courses designed for persons above 1m (3 ft) in height.
Recently opened in 2018, this aerial walkway adventure provides a thrilling and challenging day out for the whole family. The three courses include a number of challenges including free-falling, ziplines, bridges and climbs.
Visit the 3D Sculpture Park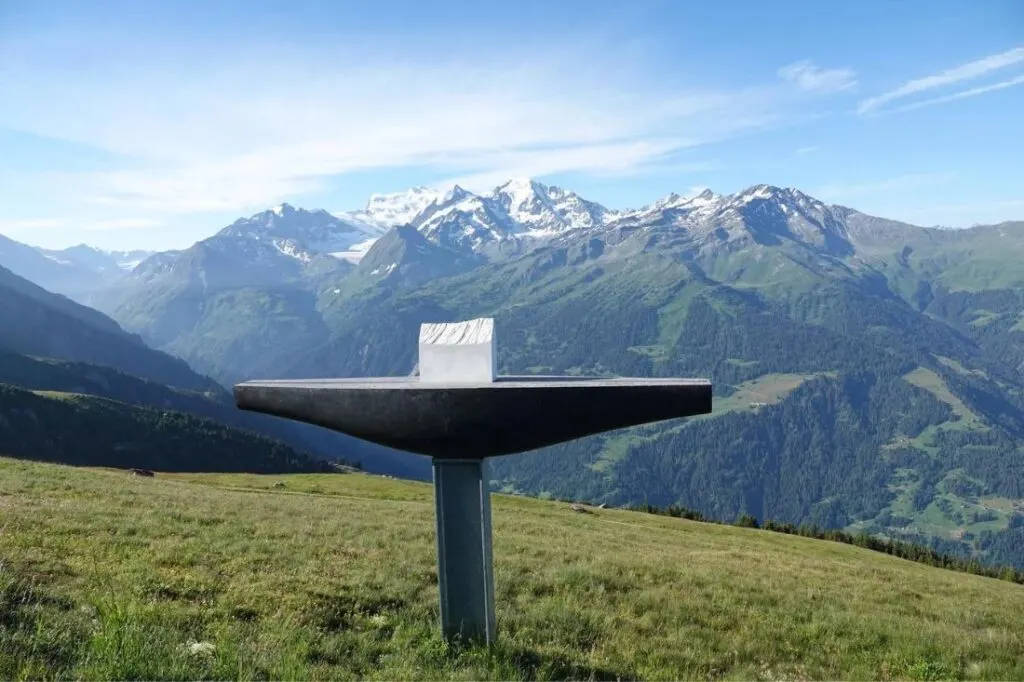 Another great option for family fun in Verbier in summer is taking a hike through the 3D Sculpture Park. Visitors here can delight in spotting the various artworks that have been created through the sculpture park's residency programme.
All artworks have an element of environmentalism or migration within their theme, some more obviously than others. See if you can spot it in each sculpture.
The sculptures are spread over a 3km walk, and entry is free. Works range from elephants and penguins to more obscure shapes and designs.
Take a cheese making class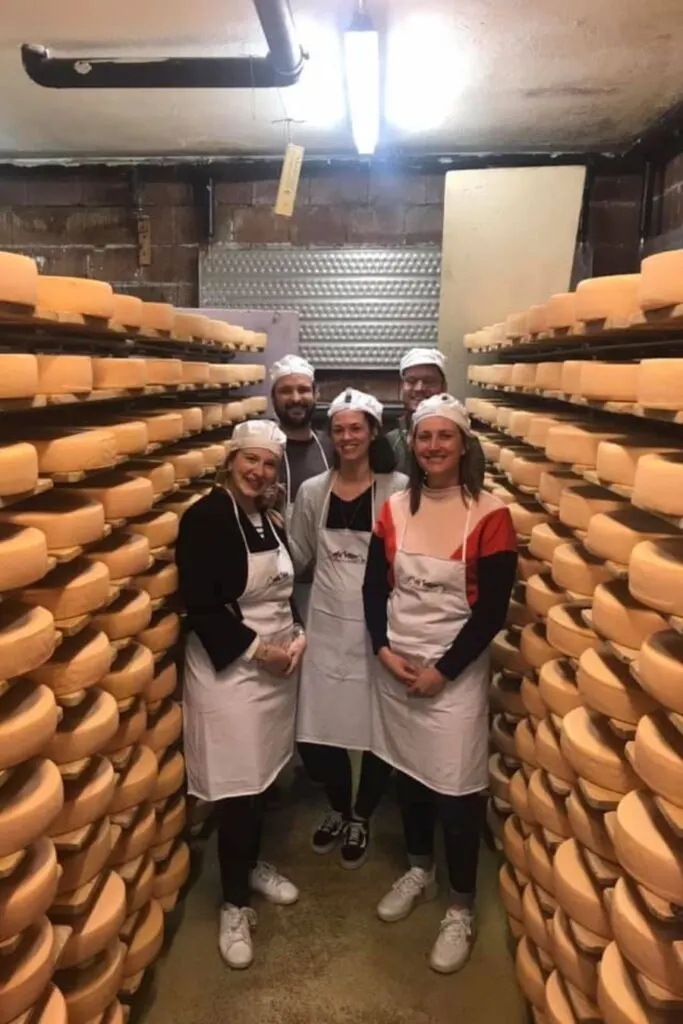 When you think of Switzerland in summer, you can't help but conjure up images of happy cows in green pastures. So, if you're a cheese lover, there is no way you can come to Switzerland and not want to make your own cheese. Luckily, at Laiterie Verbier this dream can come true!
In the workshops you individually craft your own cream cheese to take home on the day, as well as learn about the local history of cheese-making. If you're planning a longer stop in the area, you can also create a soft cheese which can be collected after a few weeks.
Attend Verbier Festival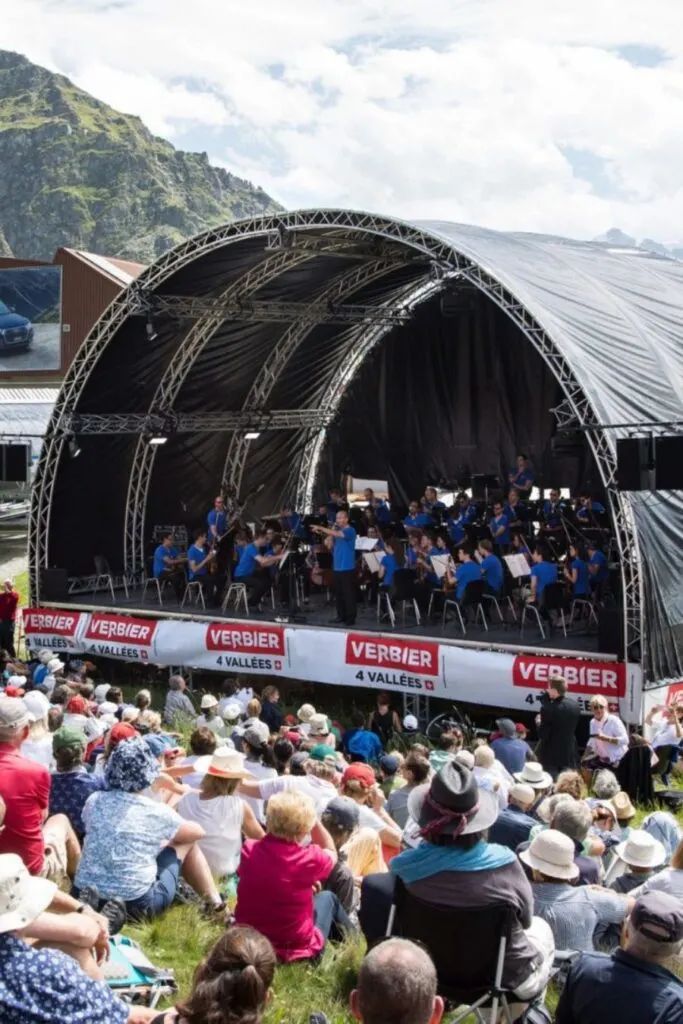 Experience the beauty of the mountains, with the sounds of classical music at the Verbier Festival. Starting in late July, this annual music festival has events spread over two weeks.
The Verbier Festival brings together a fantastic mix of the best upcoming classical musicians, combined with world renowned ensembles. Over the 17 days, musicians and audiences alike gather to attend workshops, rehearsals and performances, in a mixture of classical, opera and jazz.
Best of all, many performances during the event are free to attend. Make sure you save an evening for this during your trip!
Dine at La Marlenaz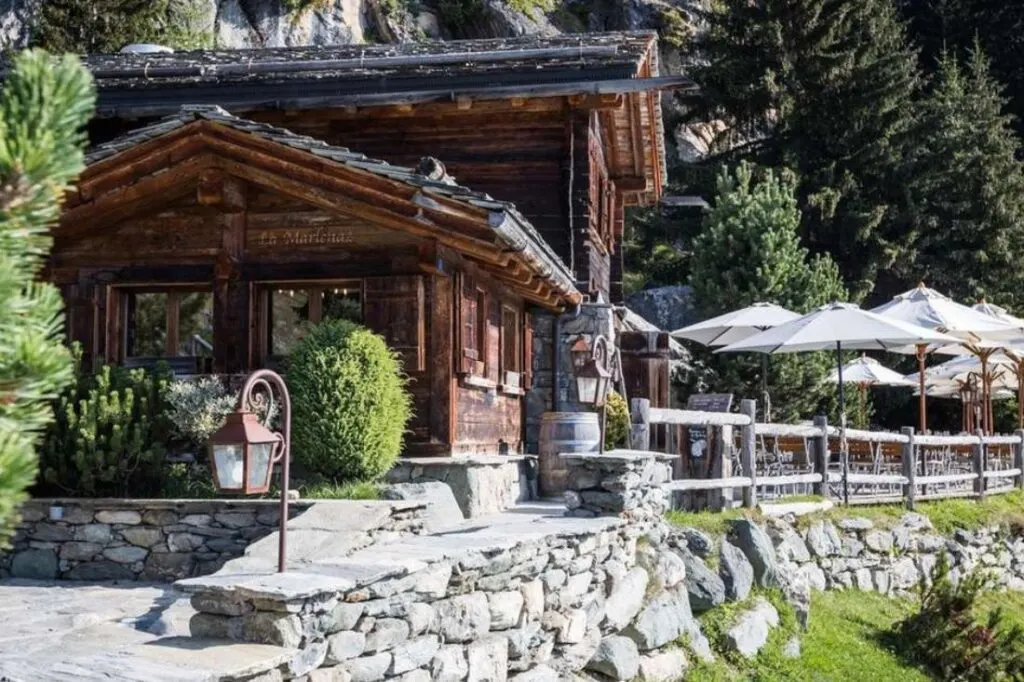 Enjoy a traditional Swiss dining experience at the magical La Marlenaz. At La Marlenaz, the food is finely crafted from locally produced ingredients to create exceptional traditional dishes.
Sitting at almost 1,900m above sea level, this restaurant has an incredible location, surrounded by alpine beauty and with views of the Combins mountains. While there are many delicious options on the menu, for me, this is the ultimate place for a traditional fondue experience.
Sit on the outdoor terrace, order yourself a bolet mushroom fondue, and let yourself melt away while enjoying this ultimate comfort food.
Verbier Sunday Market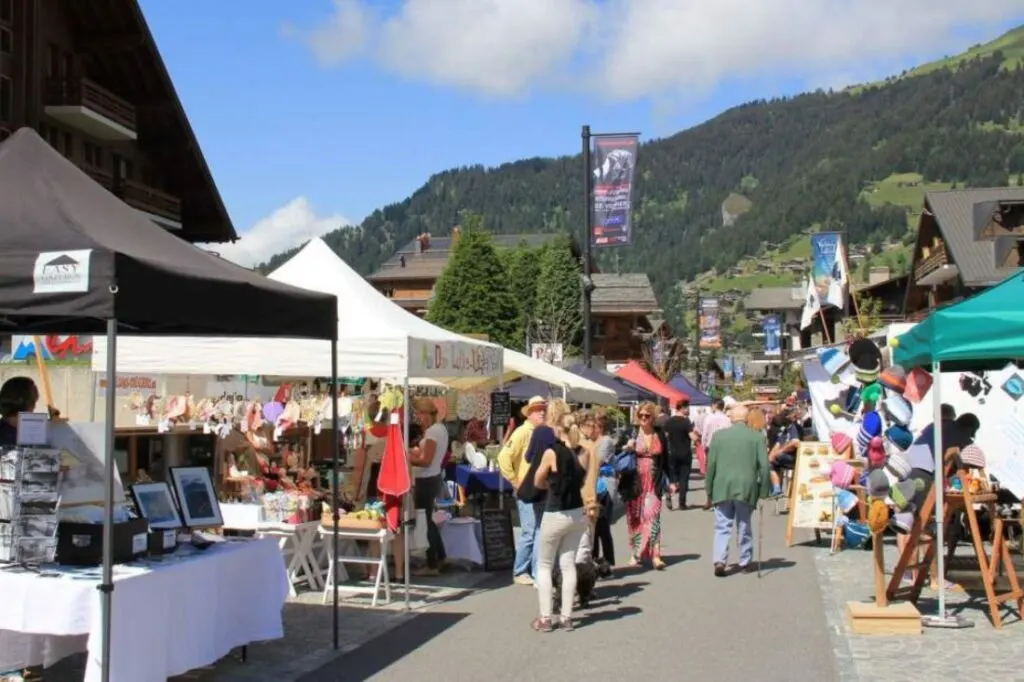 Every Sunday you can make your way down to Rue de la Poste, to enjoy the local market. This traditional market has stalls selling regional produce and locally made crafts.
There are often free activities such as face painting for the kids too. Take an early morning visit to pick up all the makings of a local produce picnic, ready for your day of adventures.
Go on a quad-biking adventure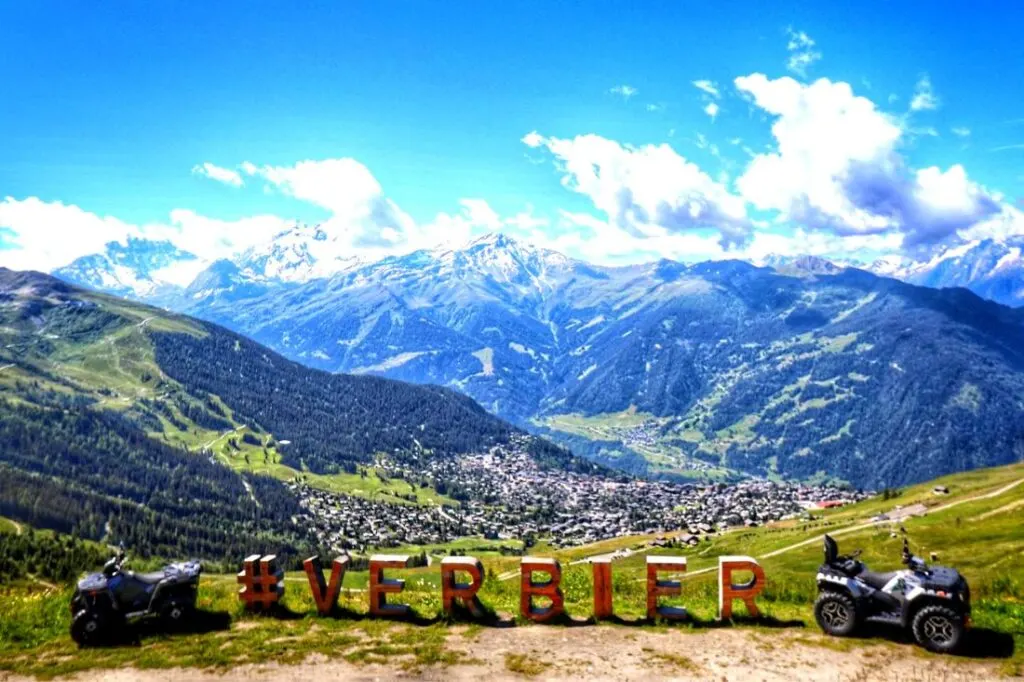 Like the idea of racing through the mountains on wheels, but prefer to have a motor? Take a guided quad bike ride through the Swiss Alps in summer!
There are full and half day experiences available, taking you across alpine meadows and around the Mauvoisin dam. Some options even include lunch, complete with epic views.
Where to stay in Verbier in summer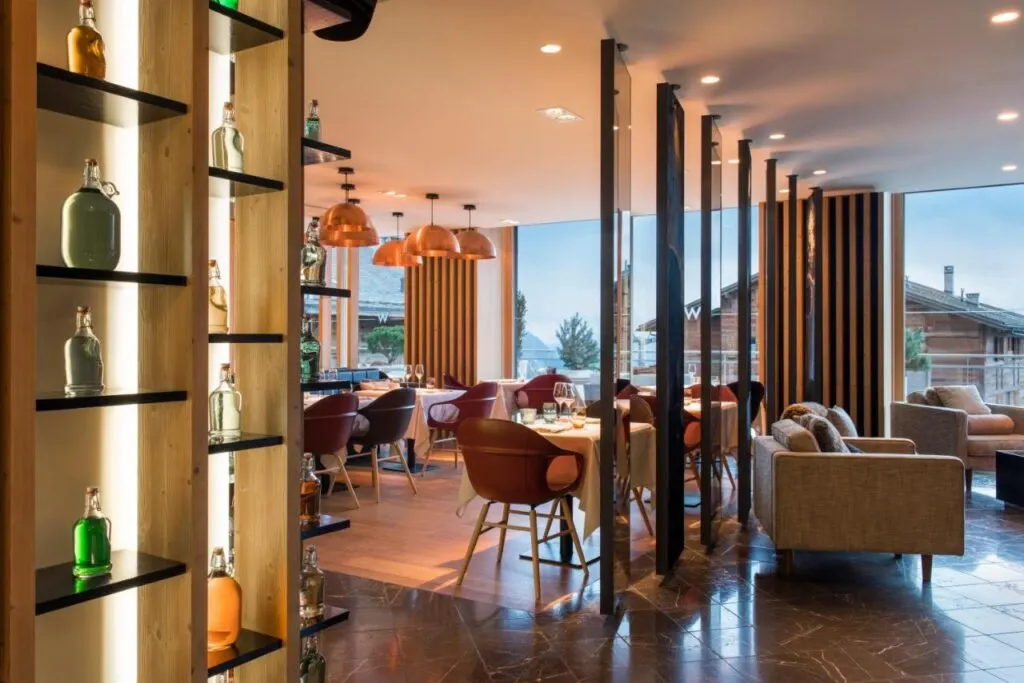 Stay in style at the W Verbier. This 5 star hotel is the ultimate chic and tranquil place to relax following a day's adventures. Each of the tastefully decorated rooms come with their own balconies, featuring mountain or valley views. Centrally located, and equipped with a sauna, fitness centre, indoor pool and on-site restaurant, this is an ideal base for your alpine adventure.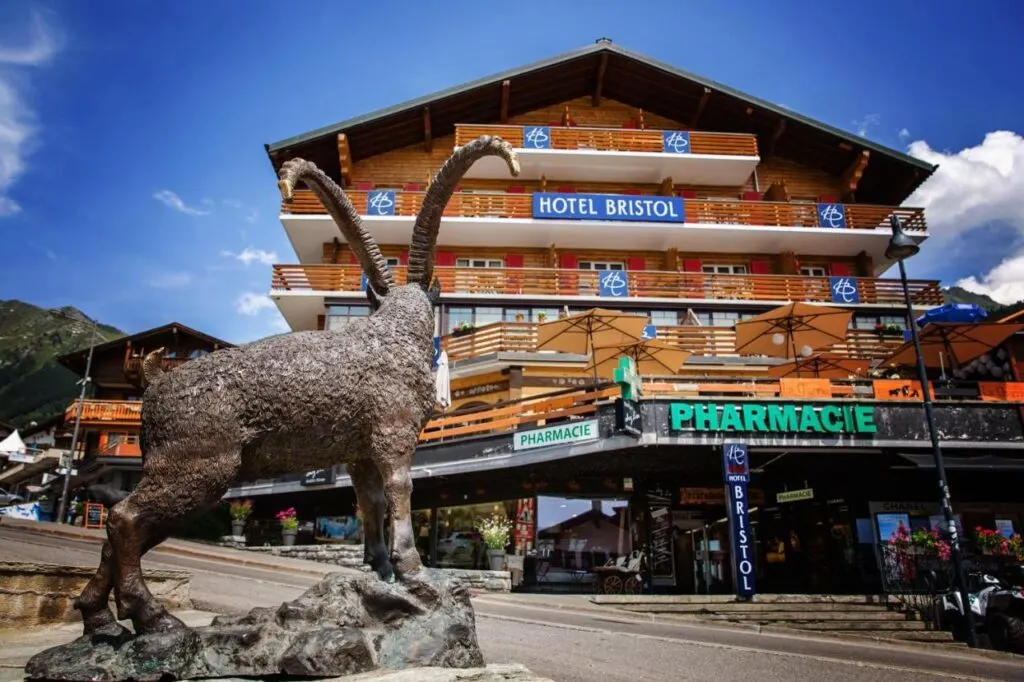 Centrally located in Verbier, this traditional-style hotel creates a tasteful blend of alpine essence, antique furniture, and modern comforts. Breakfast and use of the sauna are included for all guests. Onsite you'll also find the excellent restaurant Taratata, which features its own butcher displaying the cuts of meat on offer. Yes, you read that right.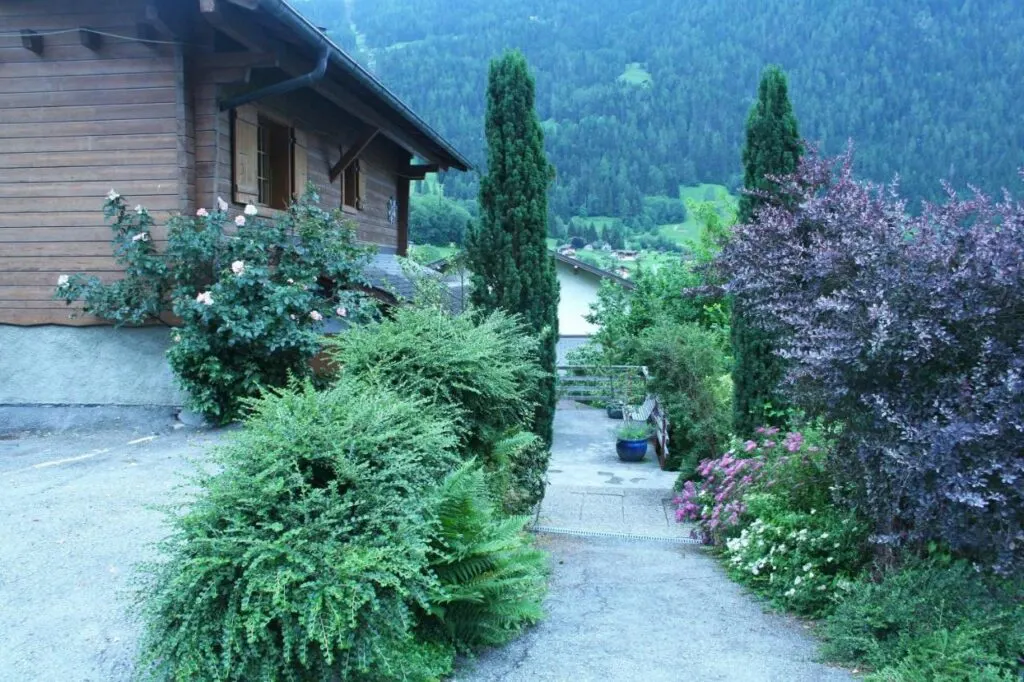 Located just a few kilometres from the centre of Verbier, this is the perfect location for people who want to enjoy the quiet bliss of the mountains. From the wooden walls to the rustic furnishings, you'll quickly fall in love with this traditional alpine-style bed and breakfast.
---
Does visiting the Swiss Alps in summer make your heart sing too? Let me know your favourite summer Verbier activities in the comments below.
Like this blog post? Then Pin it for the future!