Wandering around Valparaiso, a city that's full of colour and culture
If there's one thing that's come to define Valparaiso it's the colourful graffiti that adorns every single wall you walk past. Seriously, if there's more than two inches of spare space anywhere around this city, they tag it.
Valparaiso has become a honeypot for young creatives looking for ways to express themselves politically and socially, and the way they do this is through graffiti. Often this is just a name scrawled on a wall, but there's no denying the fact that there's some of the world's best street art here.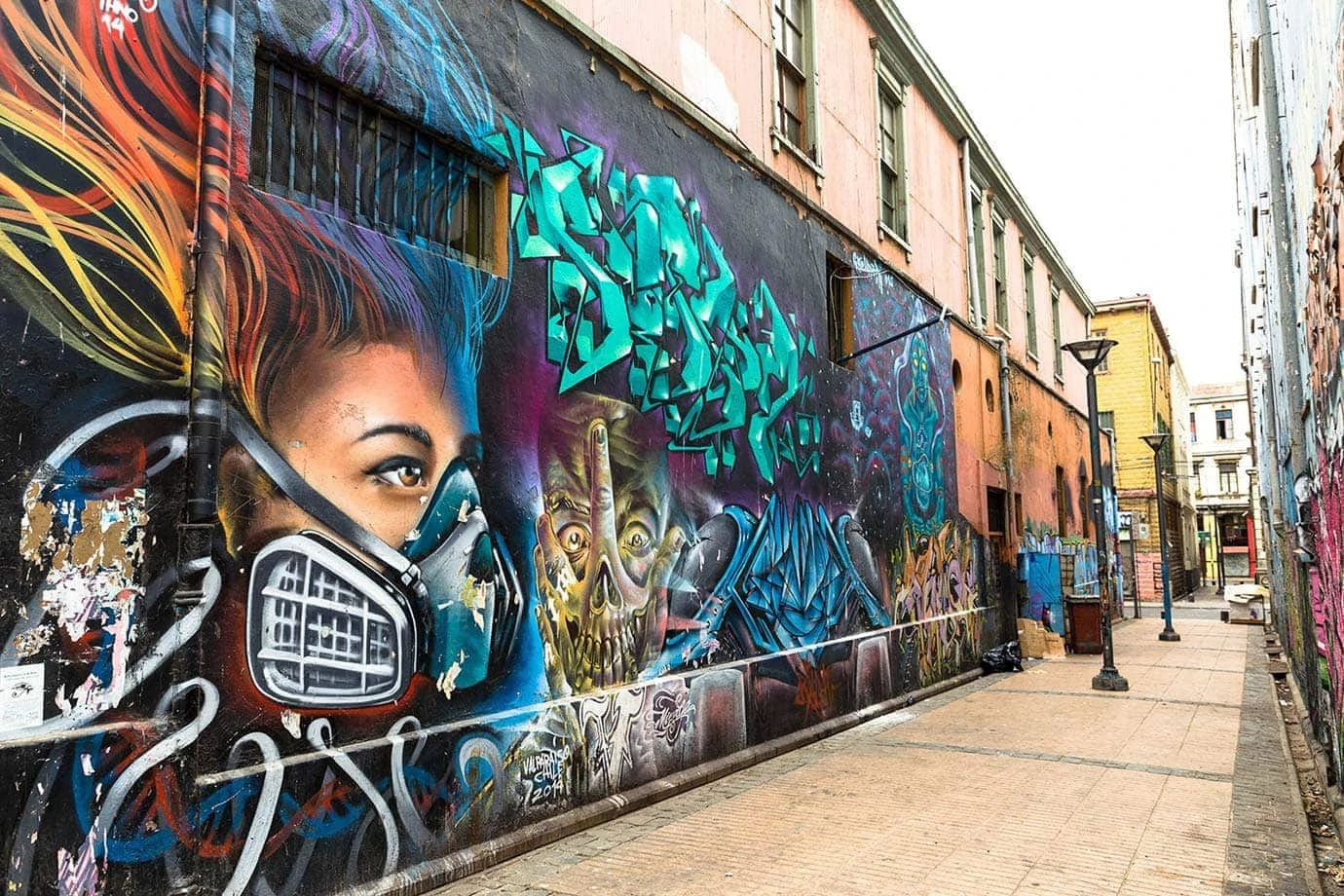 Only an hour and a half west of Santiago by bus ($3,000 to $4,000 per ticket), Valparaiso is sprawled over 43 hills, and despite being quite a large city of over 200,000 people, it is actually very easy to walk around.
I stayed at La Casa Volante Hostal, a cute little hostel right in the heart of the city, and the first thing I did was book myself on one of the free walking tours here.
Free walking tours are always a great way to learn all about a city, and more often than not they're run by young university students (as they were again here), so you can ask political and socioeconomic questions that might be otherwise hard to ask older people.
Starting at Plaza Sotomayor, the main square in Valparaiso, the Tour4Tips walking tour (they're the ones in the Where's Wally outfits!) took us around some of the less visited areas in the city, giving an overall view of what it's like to live here.
Tour4Tips do two different types of tours (we heard their other tour of all the more 'popular' sites in Valparaiso is also well worth going on), and as a benchmark you should tip around £5,000 to $10,000 per person.
Being built around 43 hills, there are 15 different funiculars (little motorised trams that take you up and down the hill) dotted around the city, and these are great for getting around. Most of them a priced anywhere between $100 to $600, so they're pretty cheap, and they give you some of the best views in the city too.
I think my favourite funicular was at the port giving you views of the shipping containers and the ocean. This area is awesome to wander around, but like most ports it is a little sketch so just be careful here.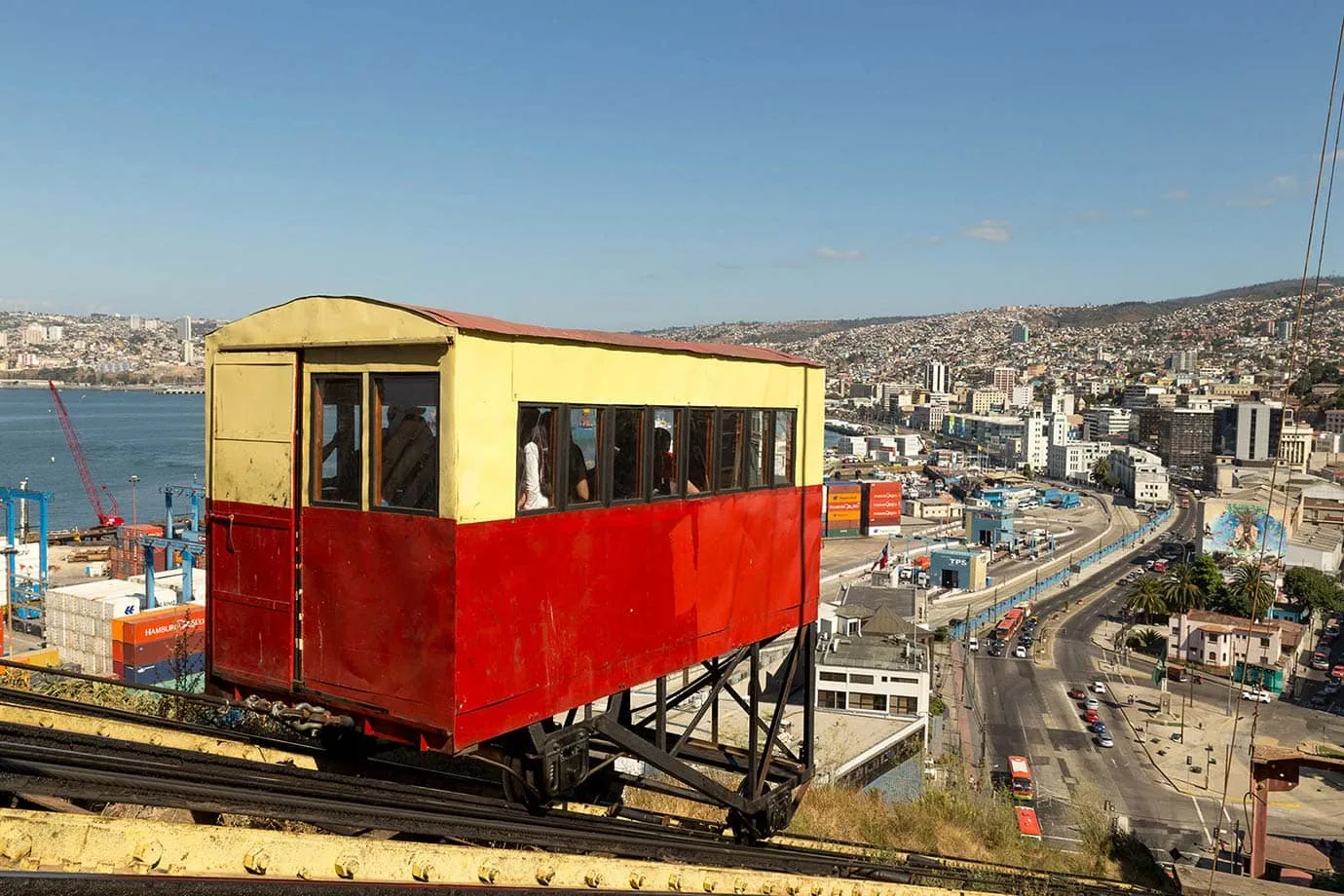 Another way to get around the city is the old busses that throw you around as they wind their way up and down the hills. These things are like a theme park ride, and you can't leave Valparaiso without going on one!
For restaurants, Cerro Alegre is the best place to eat out at. Here, there are a number of quality restaurants that are reasonably priced, and you certainly won't be struggling to find somewhere to eat at. Around this area, we went to Cafe del Pintor, Cocina Puerto, Fauna, Il Paparazzo and La Bruschetta and they were all great.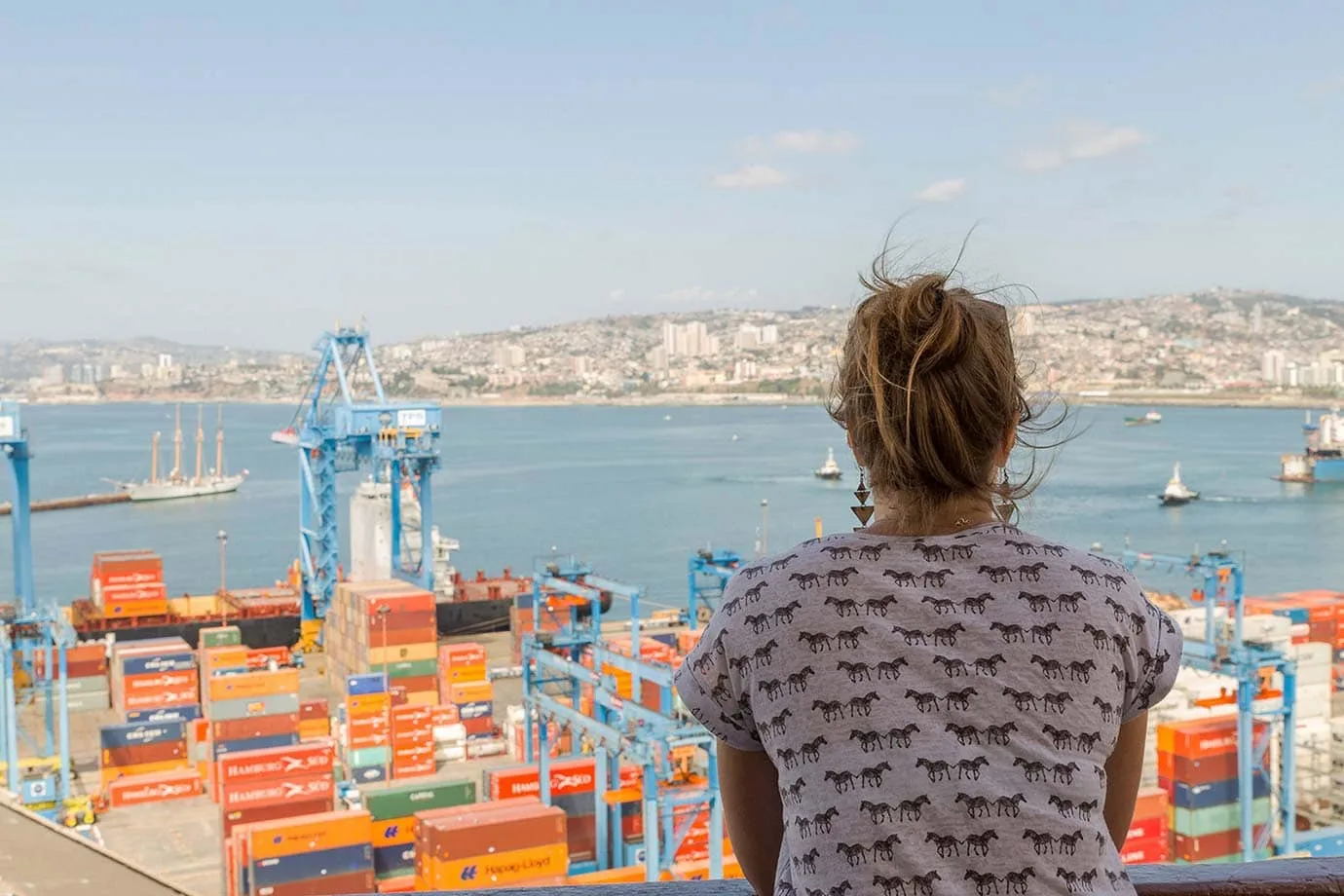 One morning, we woke up early to go and see Pablo Neruda's house.
Pablo Neruda was perhaps Chile's most famed and loved poet, and he had three houses dotted around the country, but none more recognised than La Sebastiana, the one in Valparaiso.
Up on one of the hills Pablo Neruda bought a house that gave him views of the port and the seclusion to write, and his house is a perfect relection on who he was, what he represented in Chilean society.
I think one word to describe Pablo Neruda would be eccentric, and his house is a higgledy piggledy haberdashery full of his favourite things. If there was something Neruda liked, he bought it, and today his house is a museum of what his life was once like.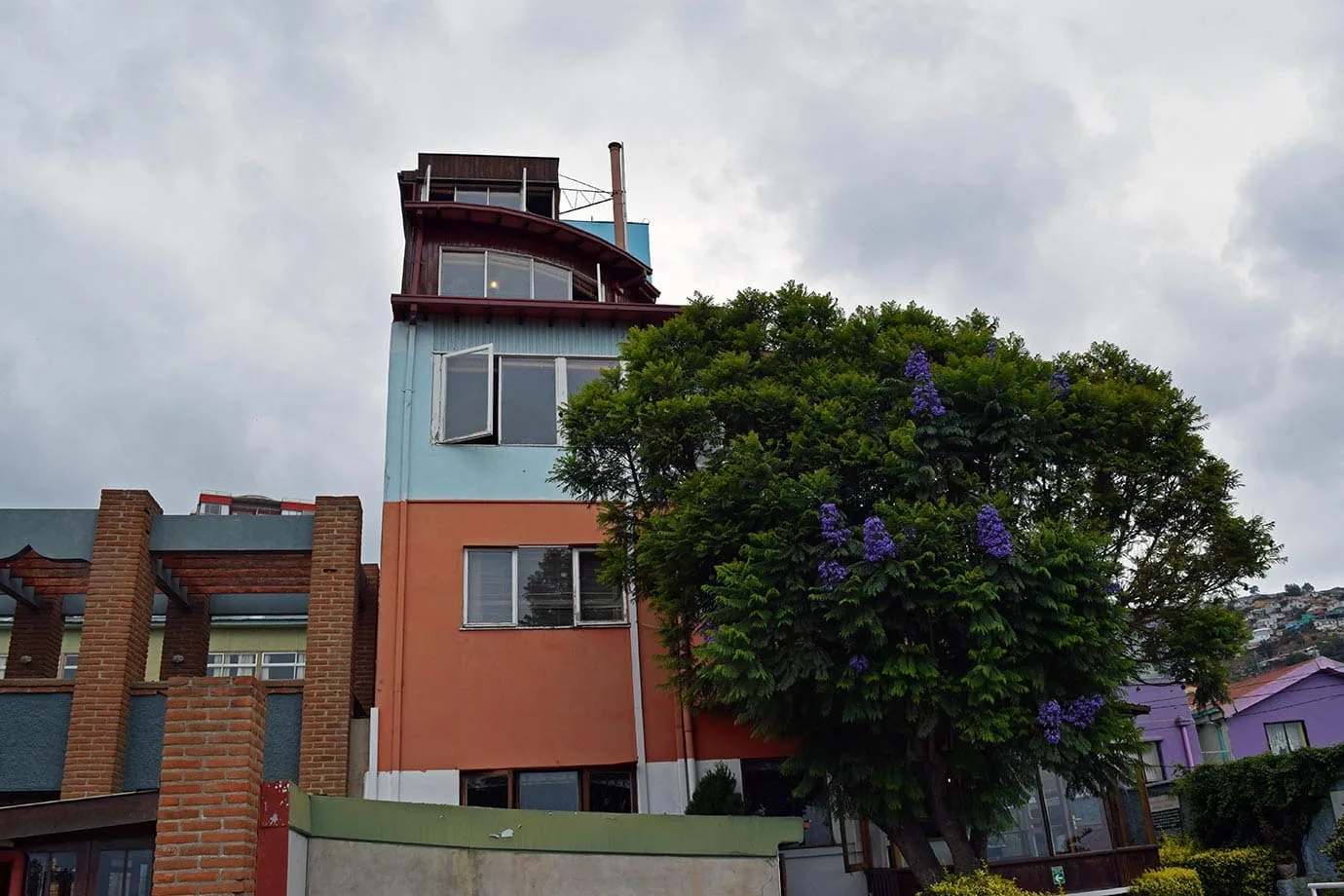 No trip to this city would be complete without getting on the water, so one afternoon, late in the day, we decided to go down to the port and take a boat cruise. Tickets were only $3,000 for half an hour ($5,000 for an hour), and you get to see all the shipping containers and the ships carrying them at sea level.
From this vantage point you really do get to see how big and sprawling Valparaiso is, and if you're lucky you might get to see a few sea lions too! And if you go for sunset it really is the perfect way to end the day.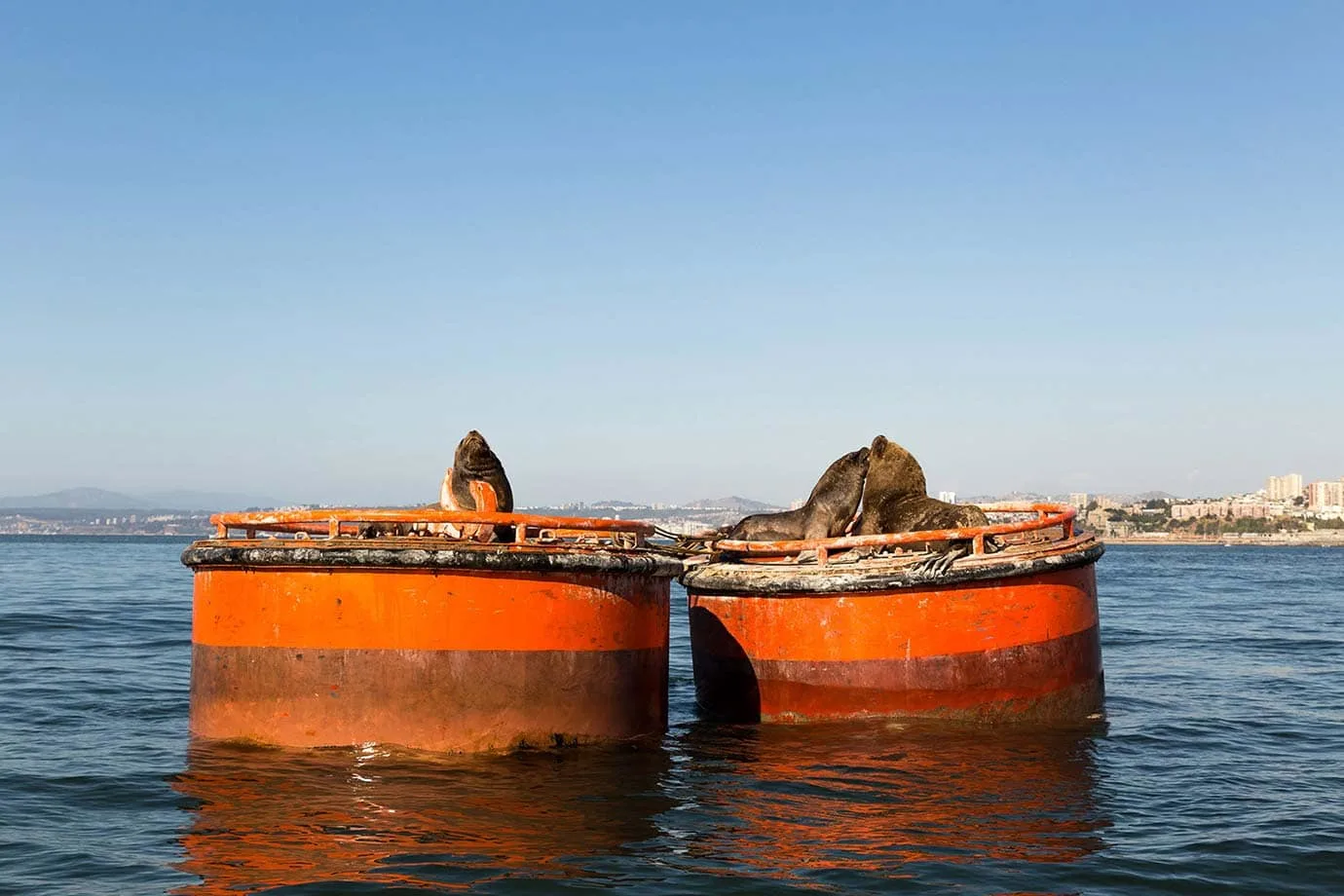 One thing that I have to mention about Valparaiso is theft; it is one of the most dangerous cities in Chile for this, so it's always good to be on your guard no matter what time of the day it is or where you are in the city.
As I'm doing a lot of work out here, I'm carrying some serious kit, and when I've got my camera out it's just a massive $$$ sign hanging around my neck. A couple of places I went, mainly around the port and especially up on the hills, I had locals come up to me and warn me to put my camera away.
To be honest with you, I didn't think anything would happen during the day, but that's when most robberies occur, and I certainly saw one or two shady characters looking at my camera with covetous eyes, so please be careful!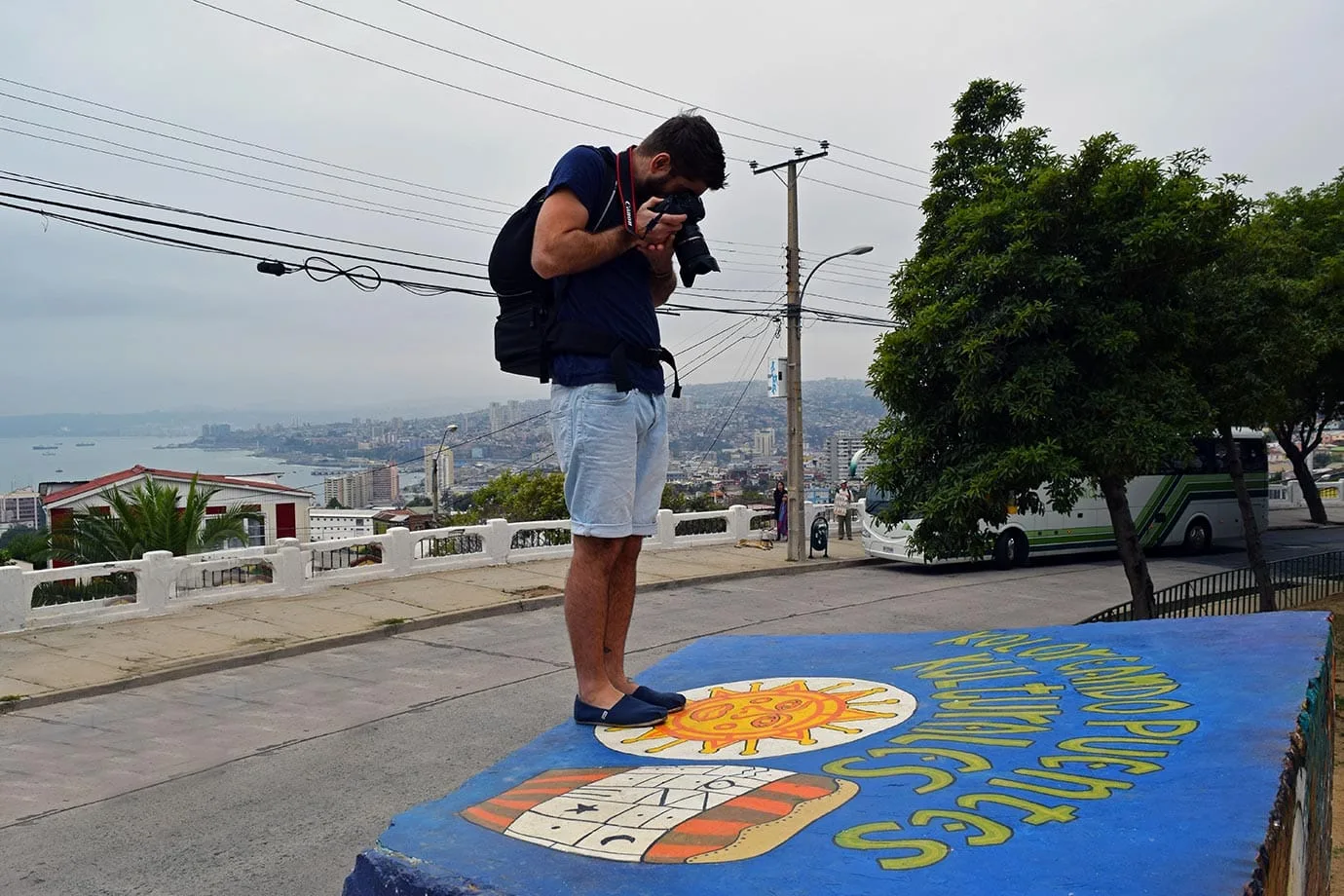 The thing about Valparaiso is it can't help but be charming. Yes, it is dirty. Yes, it is nitty gritty. Yes, it does come with a warning, but you can't help but fall for it a little bit, and after cosmopolitan Santiago it's the first place that actually makes you feel like you've arrived in Chile.
There's a reason why people call Valparaiso a beautiful mess; you've just got to see if for yourself to find out why.
Save