Visiting the Cotswolds for a weekend break? That's great! Here's my itinerary for 2 days in the Cotswolds with the best things to do in the area!
---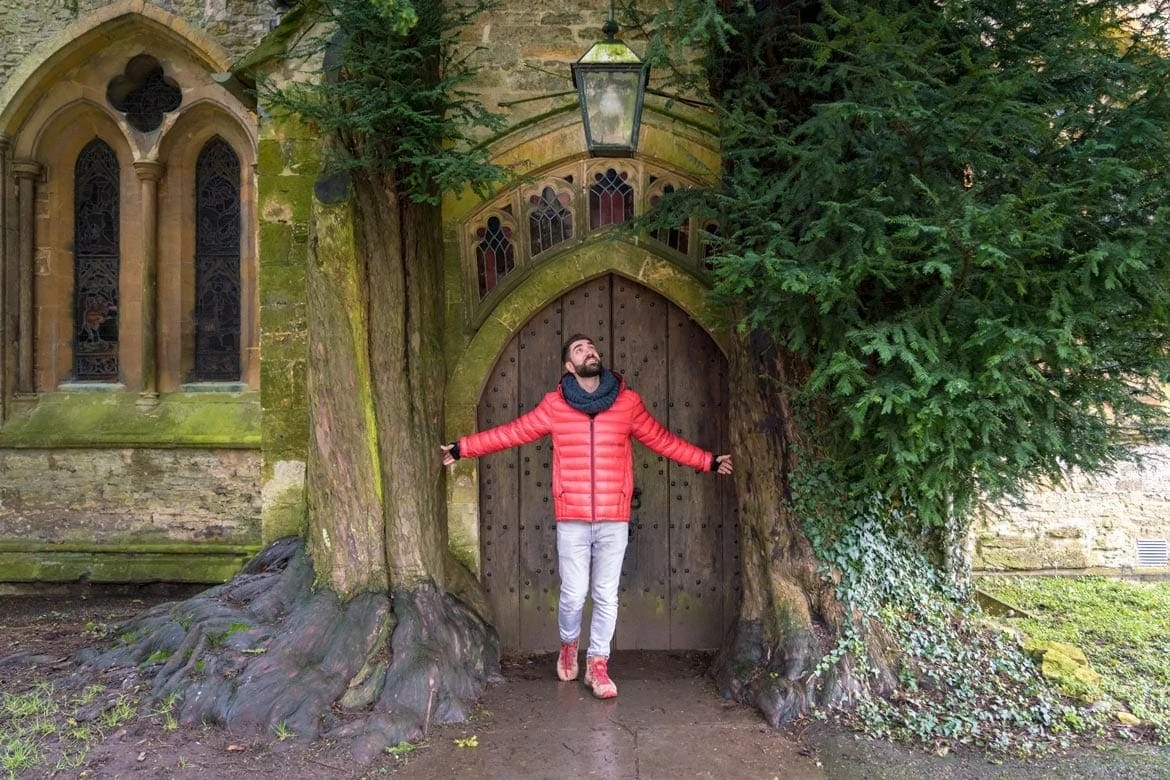 I've just come back from an amazing 2 days in the Cotswolds, one of my favourite places in England.
I've been to the Cotswolds a few times now, and every time I go back I fall in love with the place all over again.
From little villages with cosy tea rooms to stunning views of the English countryside wherever you look, there's something for everyone in the Cotswolds.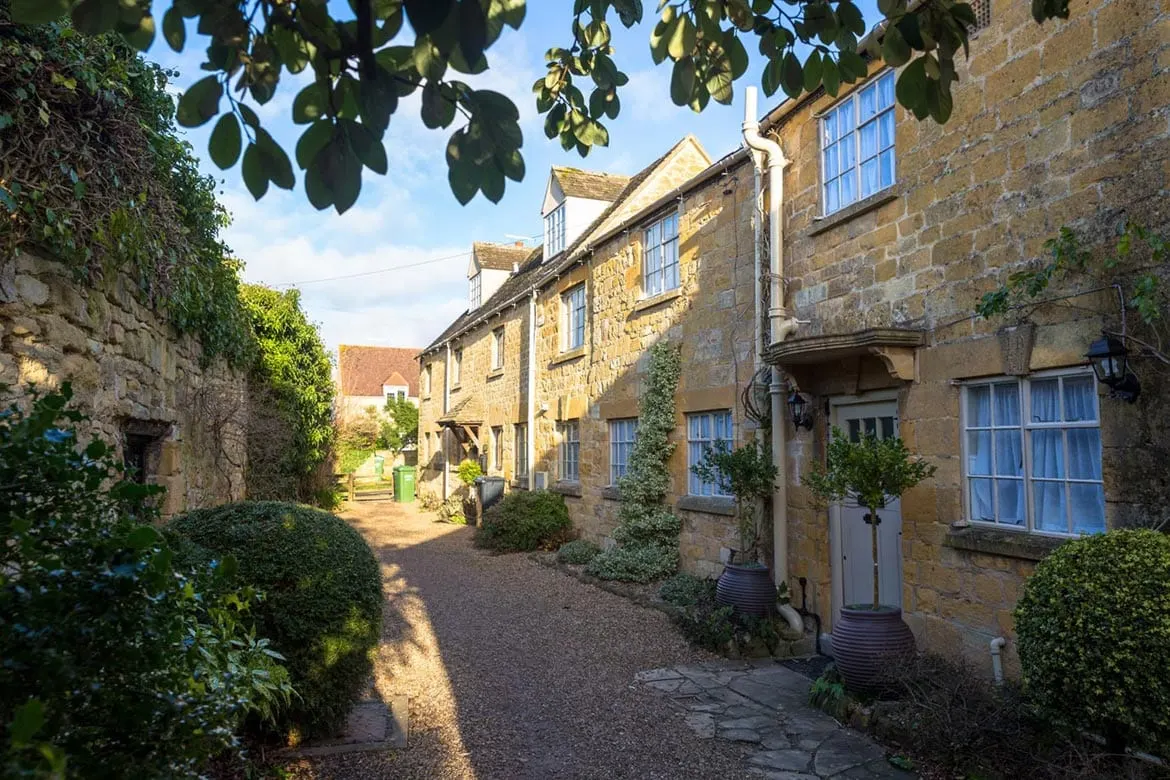 When I've been to the Cotswolds in the past, I've stayed in places like the Lygon Arms in Broadway and Marsdon Manor in Cirencester, but this was a very different type of trip for me.
Staying at the Caravan & Motorhome Club in Moreton-in-Marsh, I went on a bit of a campervan adventure exploring the surrounding area.
I actually really enjoyed our campsite as it was a 10-minute walk to the pubs and restaurants in Moreton-in-Marsh, so you couldn't ask for a more convenient place.
It was also a completely different style of adventure for me. I've never done a campervan trip before, and even though this was only 2 days in the Cotswolds, it really gave me a taste to that infamous #VanLife.
So, if you're looking for a Cotswolds driving itinerary with where to go and what to do then this is the blog post you for. From walking around Batsford Arboretum to marvelling at Broadway Tower, this is what you should get up to for the perfect weekend away.
Driving from London to the Cotswolds
I always think that the Cotswolds is a lot further than it is, but it's very easy visiting the Cotswolds for a weekend away.
We picked up our Adria Twin Supreme 640 campervan and drove approximately 2 hours from London the Cotswolds. There are a fair few motorhomes you can hire from here.
Following the A40/M40 from London, it was only about an hour and a half to Chipping Camden before we started seeing all the stone houses everywhere that the Cotswolds is famous for. That's when you can start getting really excited for your weekend away!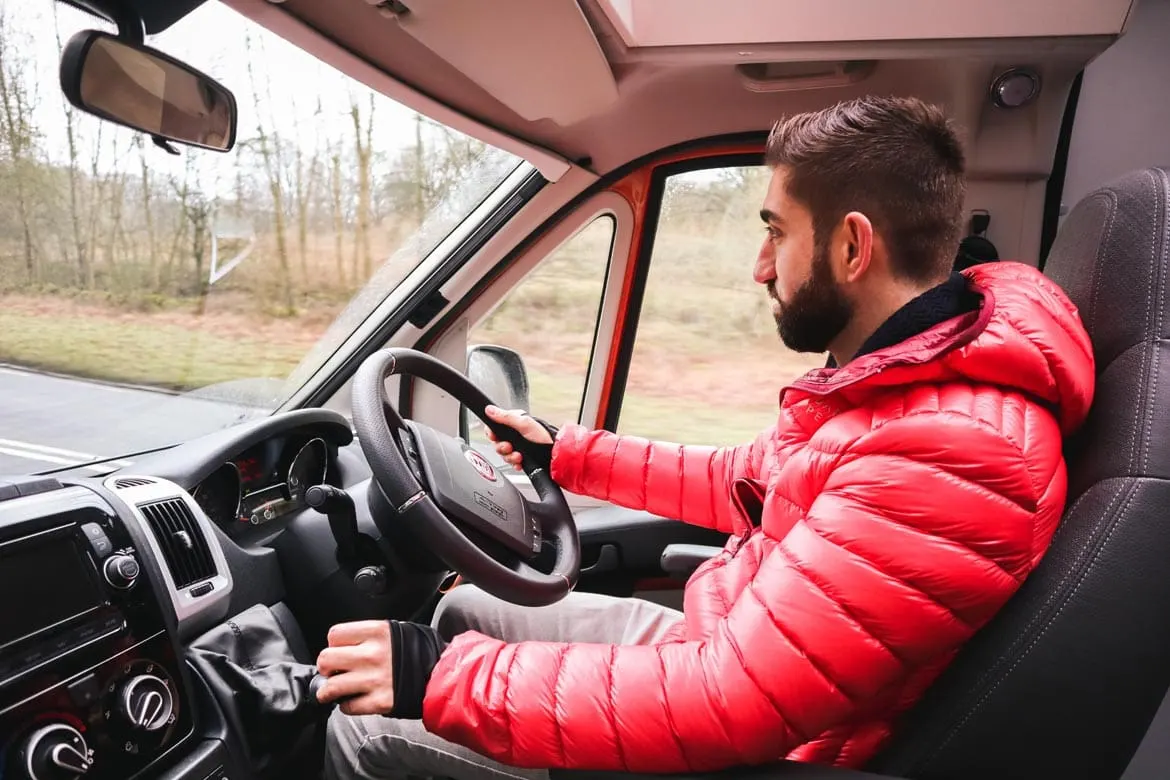 Once you get into the Cotswolds itself a lot of the roads become one-lane dual carriages so it becomes a bit slower.
Saying that, the whole point of my road trip was to drive around the Cotswolds and take it slowly, so I was happy to take in the beauty around me.
Once you get there, these are some of the best things to do in the Cotswolds. Tick a few of these off your list and you're in for an amazing time!
Moreton-in-Marsh
Moreton-in-Marsh is a small 13th century market town in Gloucestershire. Rich in history, one of the best things about Moreton-in-Marsh is the market is still going on today. The local market runs every Tuesday with about 200 stalls, so if you're around then it's well worth visiting.
Like a lot of places in the Cotswolds, tea rooms are two a penny here. However, we were told that The Cotswolds Tearoom was the best for afternoon tea so we headed there. They had a very decadent gin & tonic cake which I devoured, but apparently the savoury scones are to die for, so if you're looking for a different type of afternoon tea then I'd recommend that.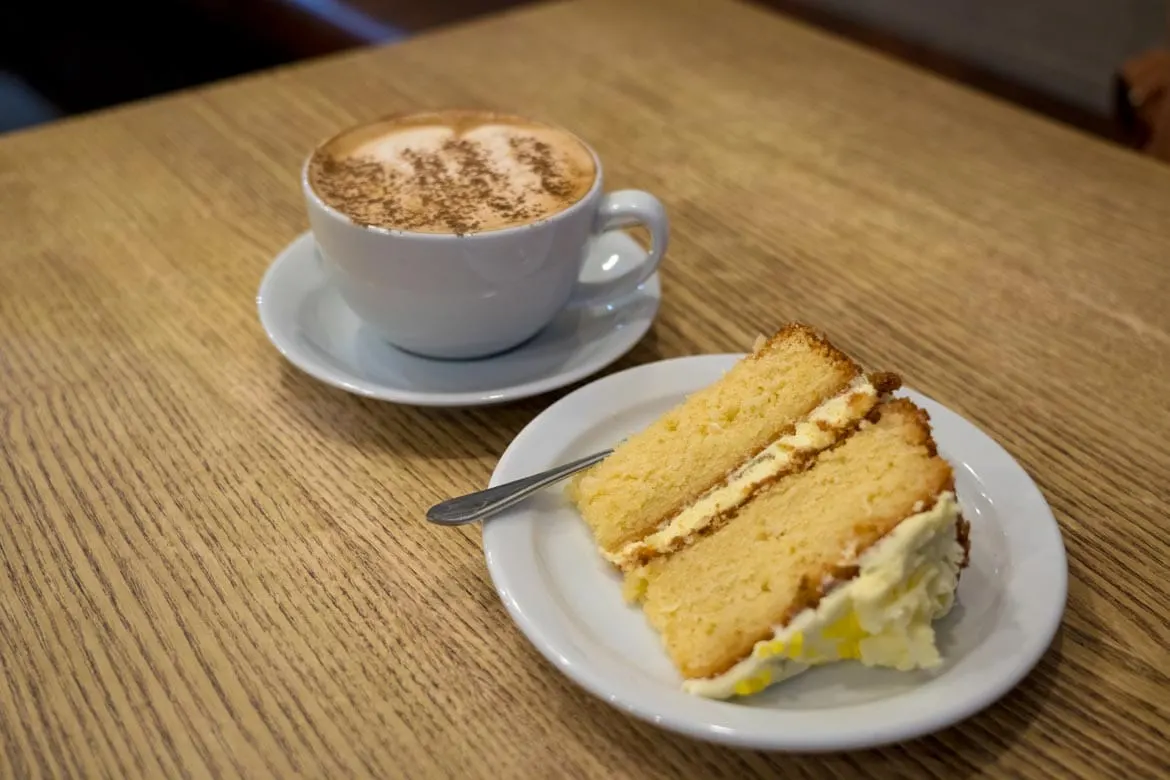 There's also a really nice cheese shop next door called The Cotswolds Cheese Company. I always love picking up some local cheeses whenever I go somewhere new and its always great supporting local businesses too.
Even though there are loads of pubs and restaurants to choose from, we had dinner at the White Heart Royal Hotel on the high street. The hotel was once used by King Charles I as shelter during the English Civil War following the Battle of Marston Moor in 1644 so this place has history. A copy of the King's unpaid bill is commemorated on a plaque within the entrance lobby so keep an eye out for that!
Inside the White Heart Royal Hotel there's a really nice restaurant which is where we ate. Alternatively, if you're just looked for a drink then there's a really cosy bar with a log fire – perfect for a cold winter's evening.
Batsford Arboretum and Garden Centre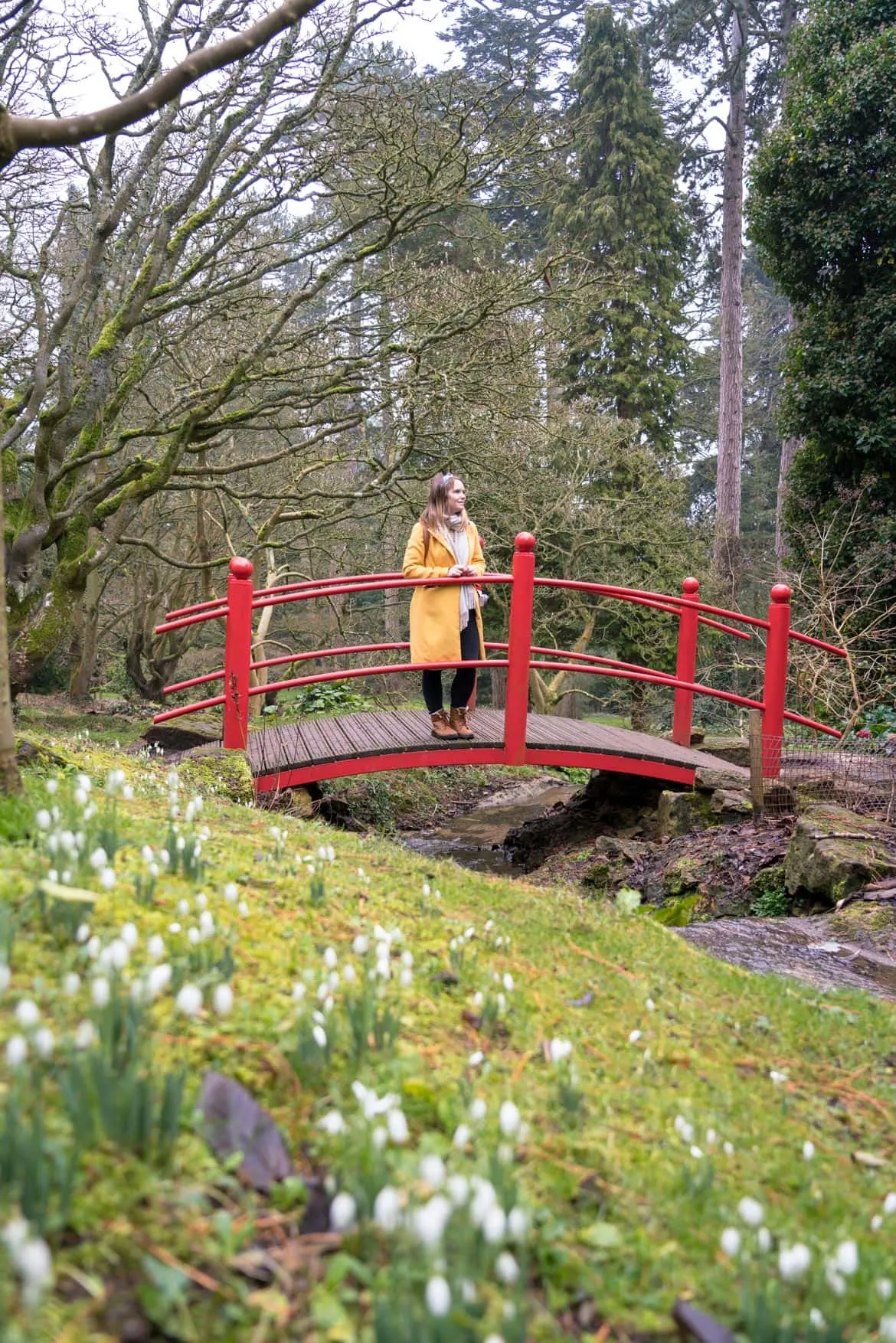 One of the top things to do in Moreton-in-Marsh is to visit Batsford Arboretum. This place is a 56-acre arboretum that is an amazing place to spend a few hours walking around the grounds.
Batsford Arboretum is home to one of the largest private collections of trees and shrubs in the UK. One of the best times to visit is in late winter when the snowdrops, aconites and early flowering daffodils spring into life.
My highlight was the Japanese bridges though. There are a few dotted around the gardens and they bring a real tranquillity to the place. It almost felt like I was back in Japan again.
The Garden Terrace Café offers home-baked food prepared daily using locally-sourced food wherever possible and a fantastic array of cakes and pastries to tempt you too.
Tickets cost £8.95 for adults and £3.50 for children.
Batsford Arboretum is a short 5 minute drive from Moreton-in-Marsh so it's easy seeing both of these places on your 2 days in the Cotswolds.
Broadway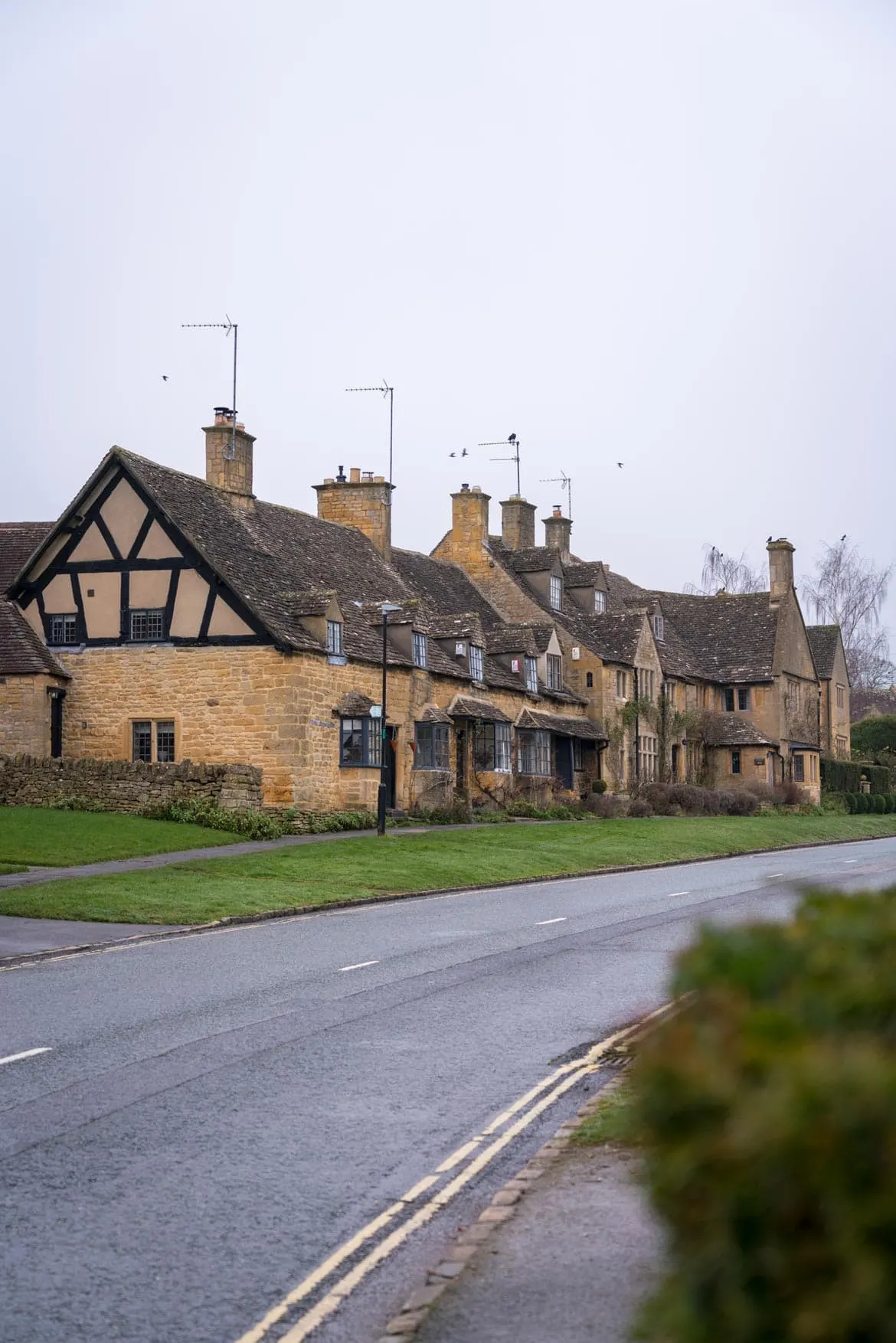 Broadway is one of the most popular places to visit in the Cotswolds. When you come here yourself you'll quickly see why.
For me, Broadway is what springs to mind when I think of the Cotswolds. On the main high street, wherever you look you'll see the famous Cotswolds stone buildings.
Broadway is really small too. It'll only take you 10 minutes to walking from one end of the high street to the other, but I like that too. Even though Broadway is small, it's packed full of independent boutique shops, so I'd really recommend walking around and popping into a couple. One of them is The Cotswolds Distillery where they sell one of the best English gins.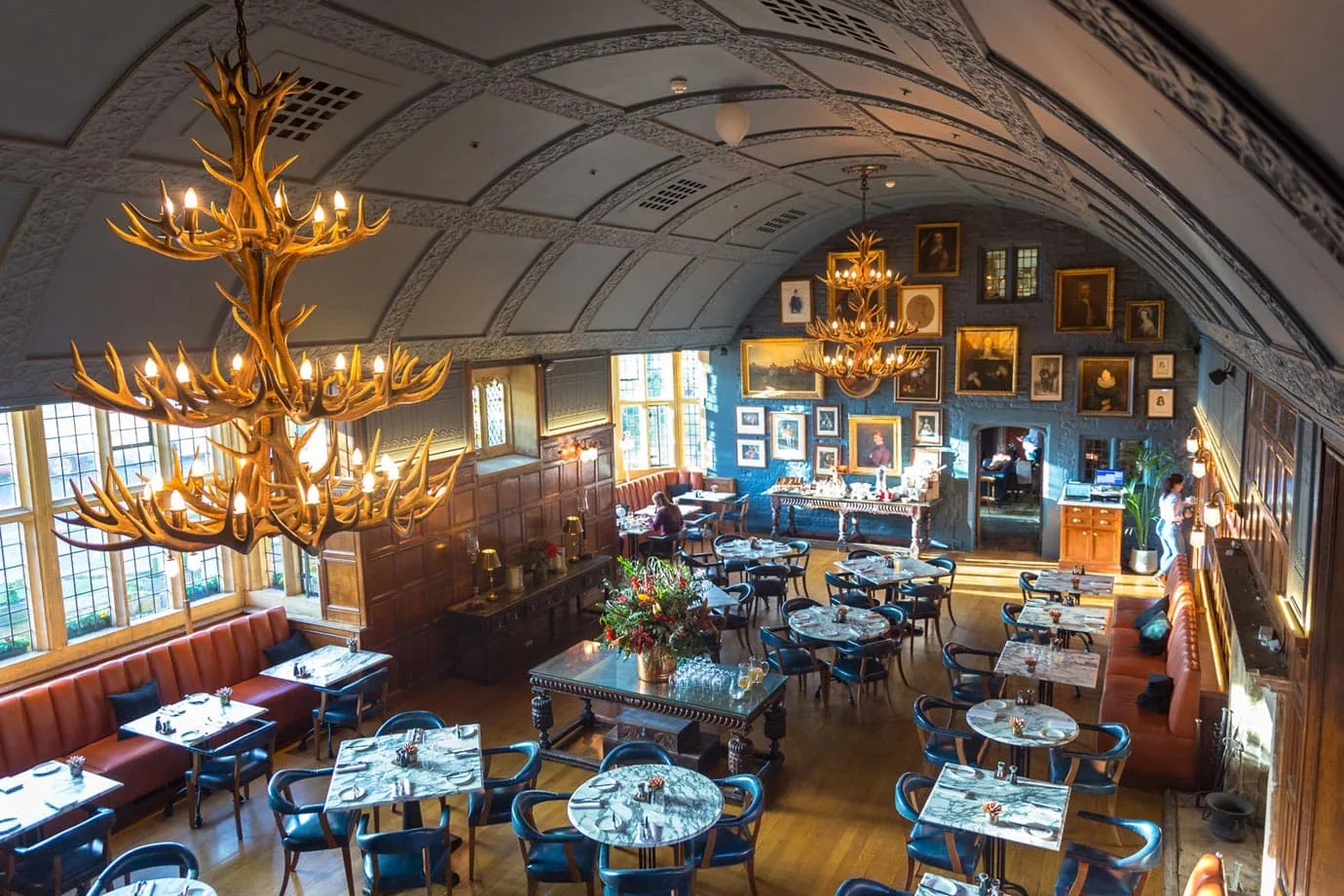 Broadway is also famous for The Lygon Arms, a luxury 4* hotel that dates all the way back to the 1300s. The hotel is also dripping in 17th century history too. This is the place where Oliver Cromwell stayed in the night before the Battles of Worcester in 1651, and kings have even plotted wars here. There aren't many places around the country where you can stay in the same room as a king, but at The Lygon Arms you can.
With a huge dining hall that looks like the set of Game of Thrones but with gourmet food to go with it, The Lygon Arms is cosy, charming, and elegant too.
If you're heading to Broadway, then check out this amazing guide to all the best things to do in Broadway. I would say you could easily spend a couple of days in Broadway itself, and there's plenty of things to do!
Broadway Tower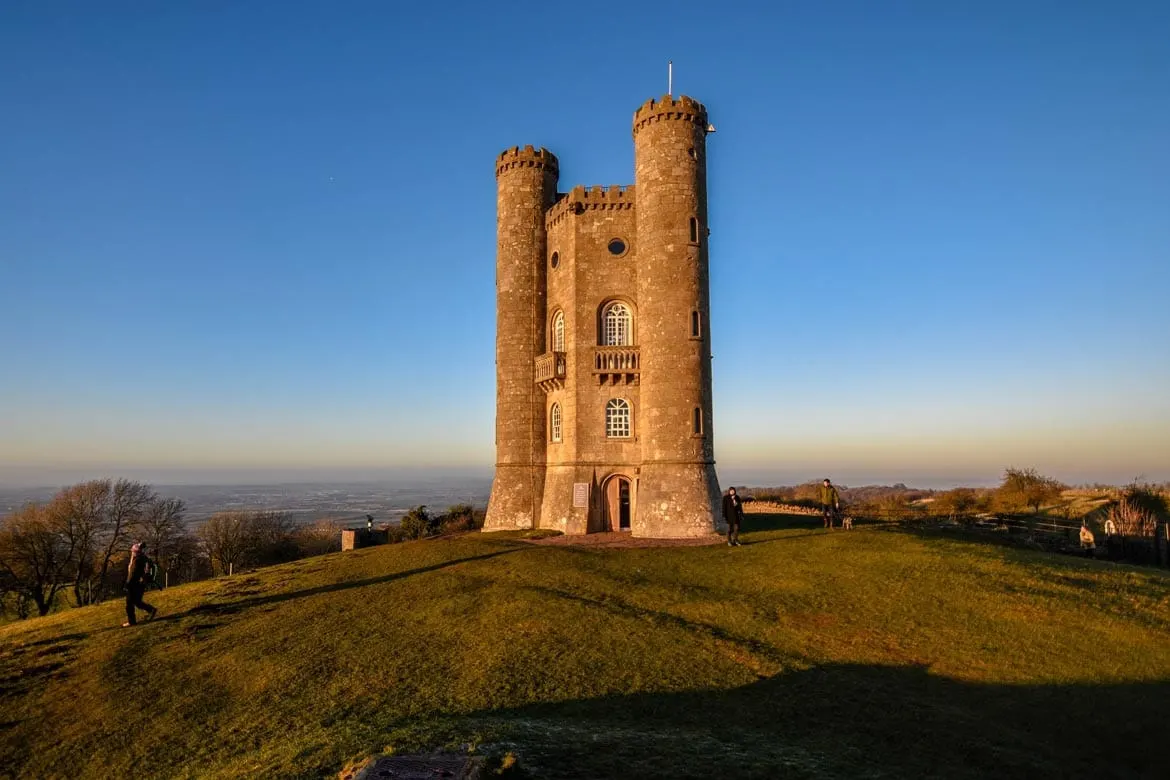 If you've only got 2 days in the Cotswolds then I'd really recommend visiting Broadway Tower. This place is straight out of a fairy-tale – you'd half expect to see Rapunzel at the top of the tower herself!
Broadway Tower is a minuscule 20-metre high castle and it looks so out of place. Even though it's a tiny castle, you can actually climb to the top for some of the best views of the surrounding English countryside.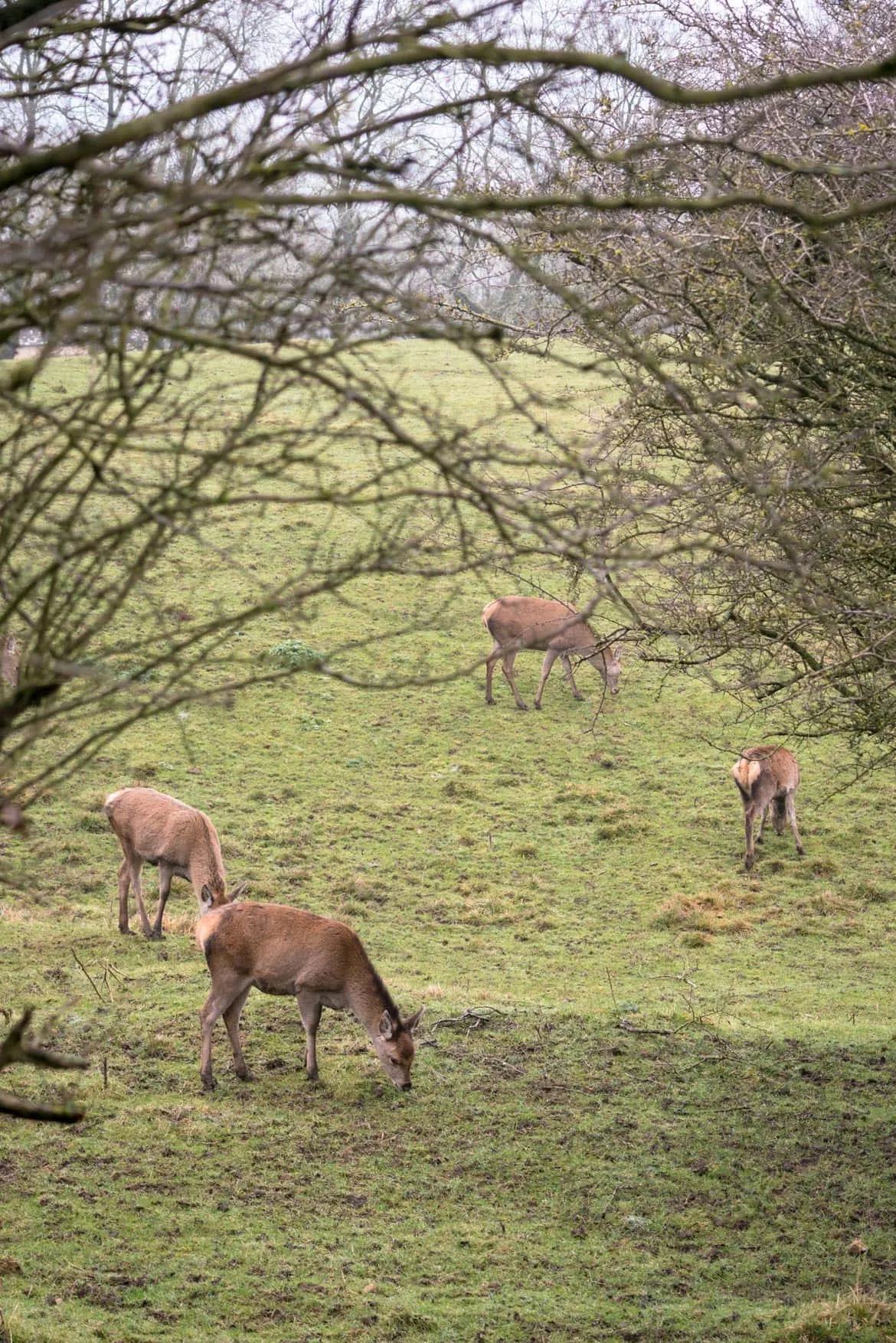 The best bit is if you don't want to go inside the tower you can still walk around the grounds for free. Also, if you're lucky you might be able to see some deer in the fields so keep you eyes peeled.
Tickets are cheap at £5 for adults and £3 for children. There's a lovely little cafe and gift shop here too. All the pies are made locally so that gets my vote.
Stow-on-the-Wold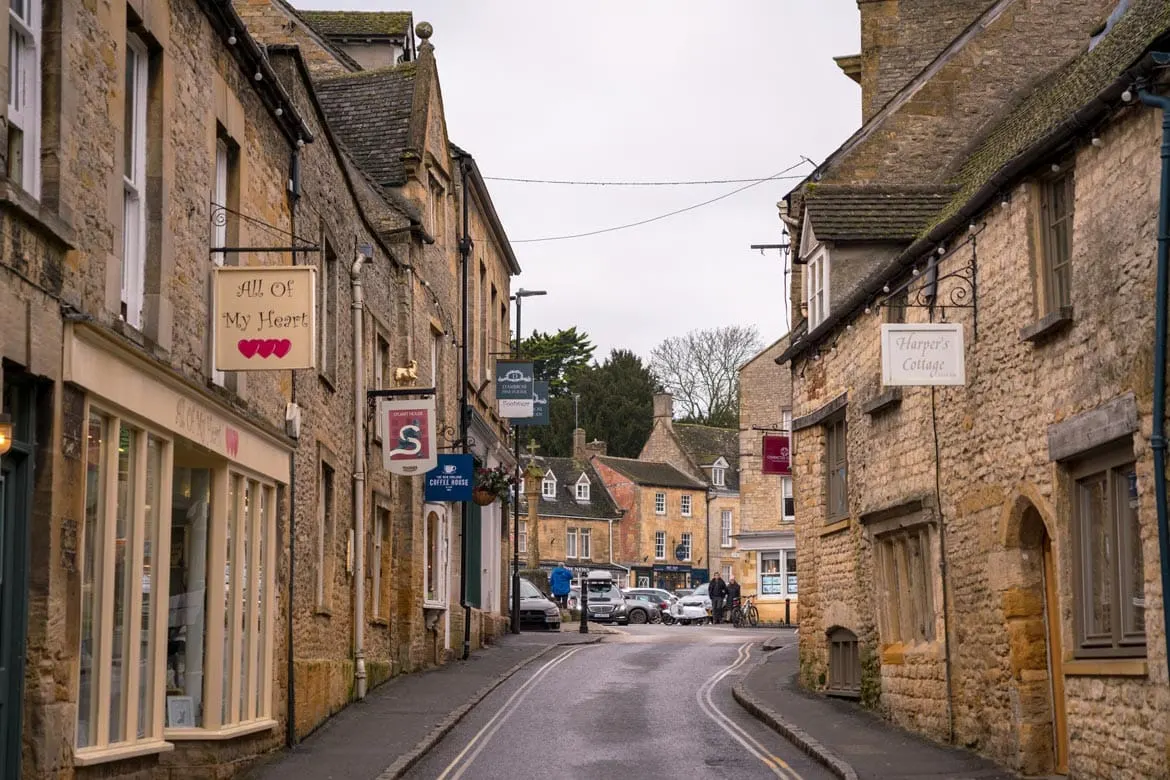 I'd never visited Stow-on-the-Wold before but it's another beautiful Cotswolds village. This is another small market town packed full of tea rooms, sweet shops and boutique stores.
The vast Market Square testifies to the town's former importance. At one end stands the ancient cross, and at the other the town stocks, shaded between an old elm tree. Around the square the visitor is faced with an elegant array of Cotswold town houses and shops.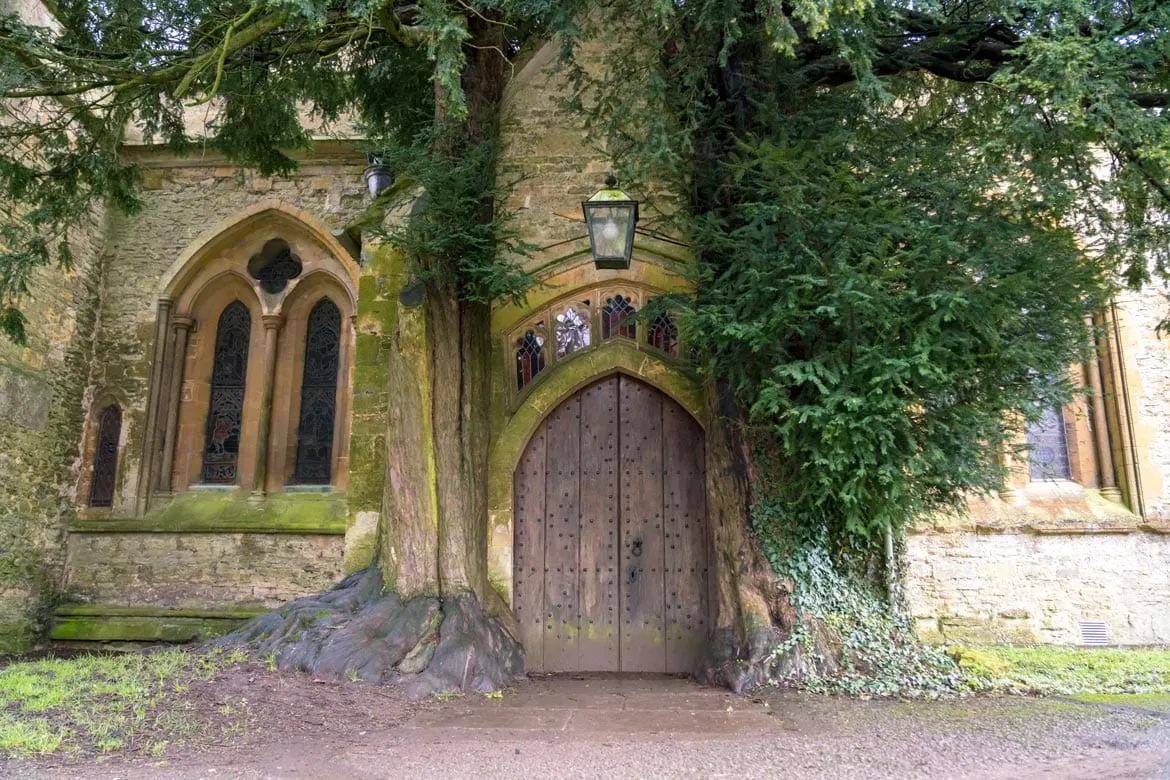 One of the places I was most interested in visiting was St. Edwards Church. At the side of the church there's a door that's photography gold. Either side of the door are two oak trees that have become a part of the church.
Apparently this is where J.R.R Tolkien got the inspiration for the Doors of Durin in Lord of the Rings, so as a mega fan I was so excited seeing this.
Blenheim Palace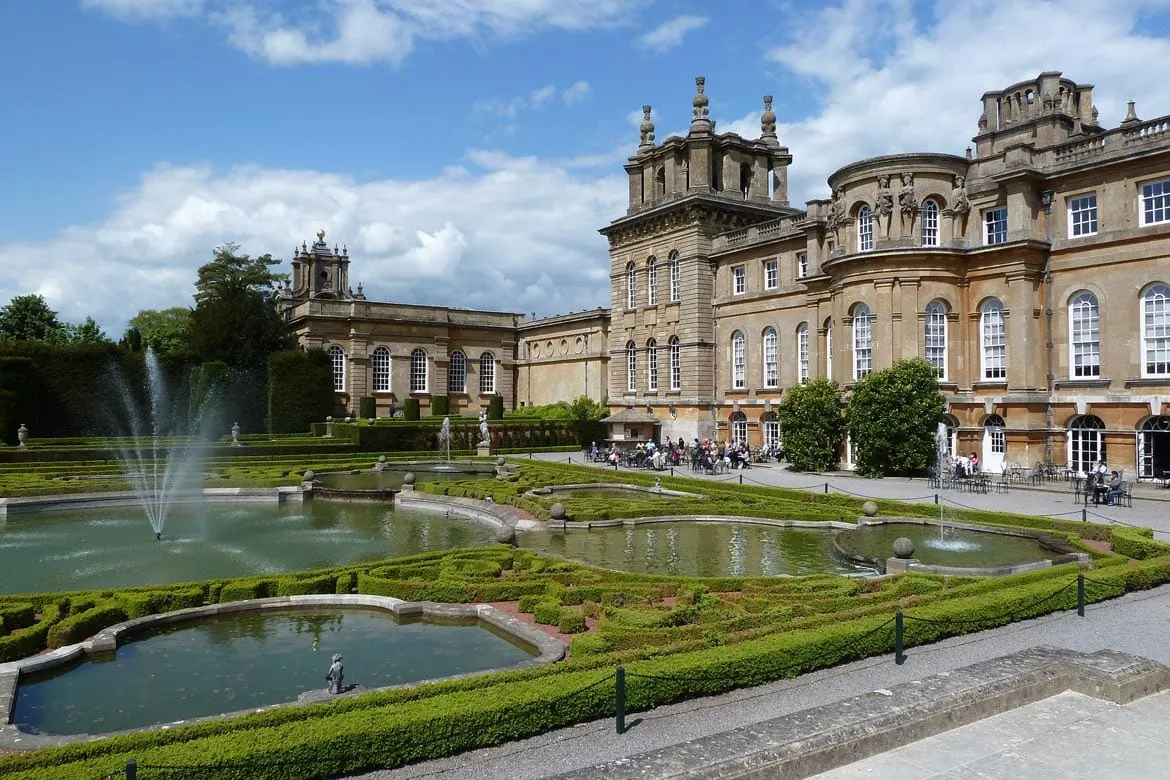 At the end of your 2 days in the Cotswolds, I'd recommend adding in one more stop to Blenheim Palace.
Blenheim Palace was one of the largest houses ever built in England at the beginning of the 18th century. Today, it is an amazing place to send the morning or afternoon walking from room to room in this stately home or exploring the massive gardens.
One fact I love about is that this is the birthplace of Sir Winston Churchill on the 30 November 1874. A regal palace for what was to become one of the most important figures in British history.
Blenheim Palace is a UNESCO World Heritage Site and it also is an area of outstanding natural beauty. It's rare to find a place so steeped in history so it's well worth visiting on your Cotswolds itinerary.
One of my top travel tips is to try and get here late in the afternoon. Blenheim Palace can get very busy during peak times, so if you come later in the afternoon you'll have a good chance of walking around the palace without too many other people there.
Tickets to Blenheim Palace cost £18.50 per person and gives you access to the whole grounds.
Staying in Moreton-in-Marsh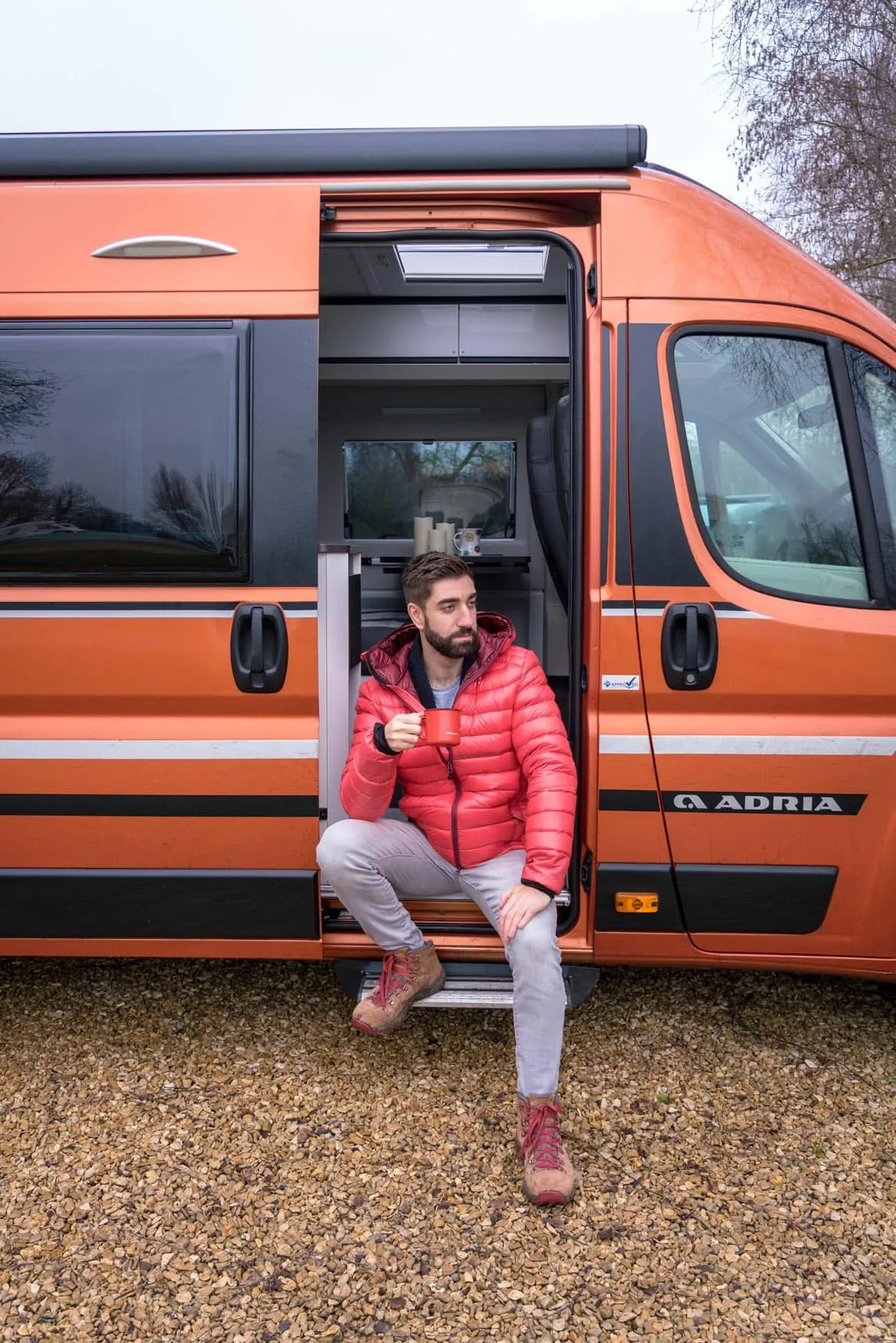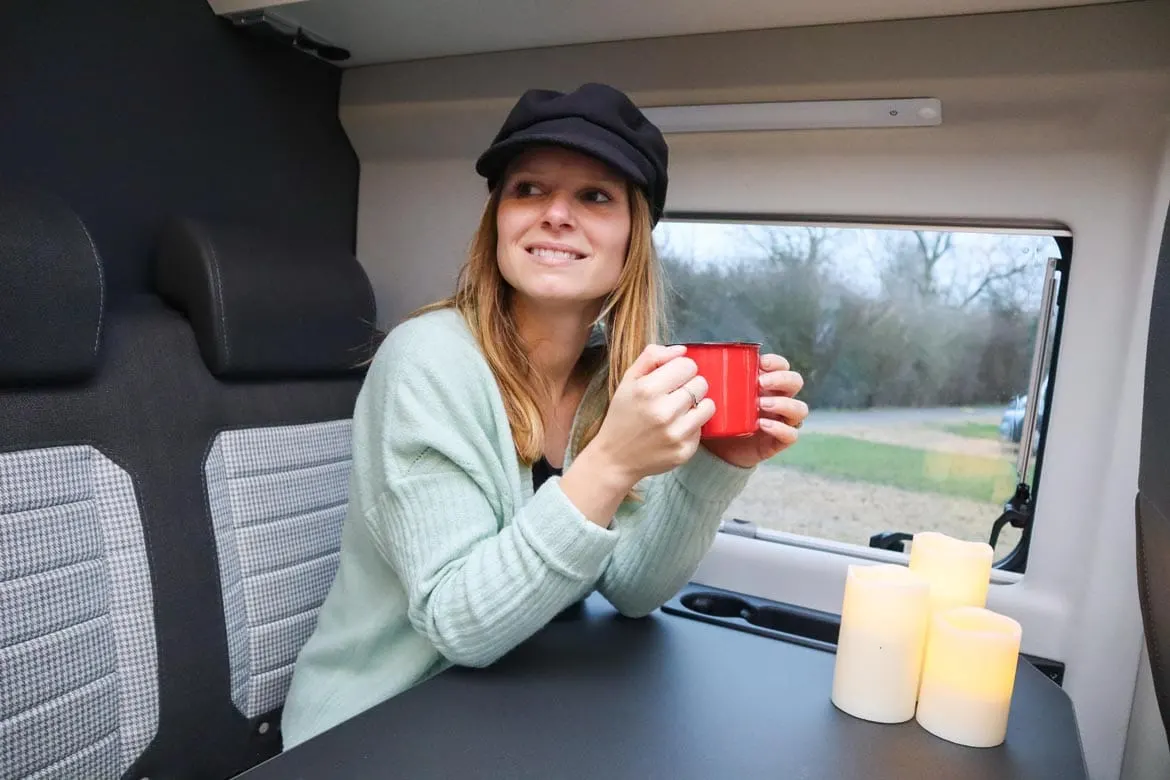 As I mentioned, I stayed at the Caravan & Motorhome Club in Moreton-in-Marsh. This is a great option for those with a motorhome or for people looking for a different type of holiday.
For me, the best thing about staying here was how easy it was walking into town. It's genuinely a 10-minute walk which means it's easy to eat out if you want to.
Our Adria campervan was really comfortable too, so it felt like our own private hotel just at a fraction of the cost of a hotel. Pitches only cost around £40 per night for two people in high season (around £35 per night in low season), so it's really good value for money.
There's also plenty to do on the site itself with a crazy golf course, 5-a-side football, boules and an amazing play area for the kids.
---
This post was in association with the Caravan & Motorhome Club promoting some of their top sites around the UK. As always, views are entirely my own and without bias.
Are you looking at spending a weekend in the Cotswolds? If so, what are you looking forward to doing? Let me know in the comments below!
Like this post? Then make sure you Pin it for the future!