Are you looking for the best 5 star hotels in Jamaica? From the Grand Rose Hall to properties by the beach, this is where to stay in Jamaica!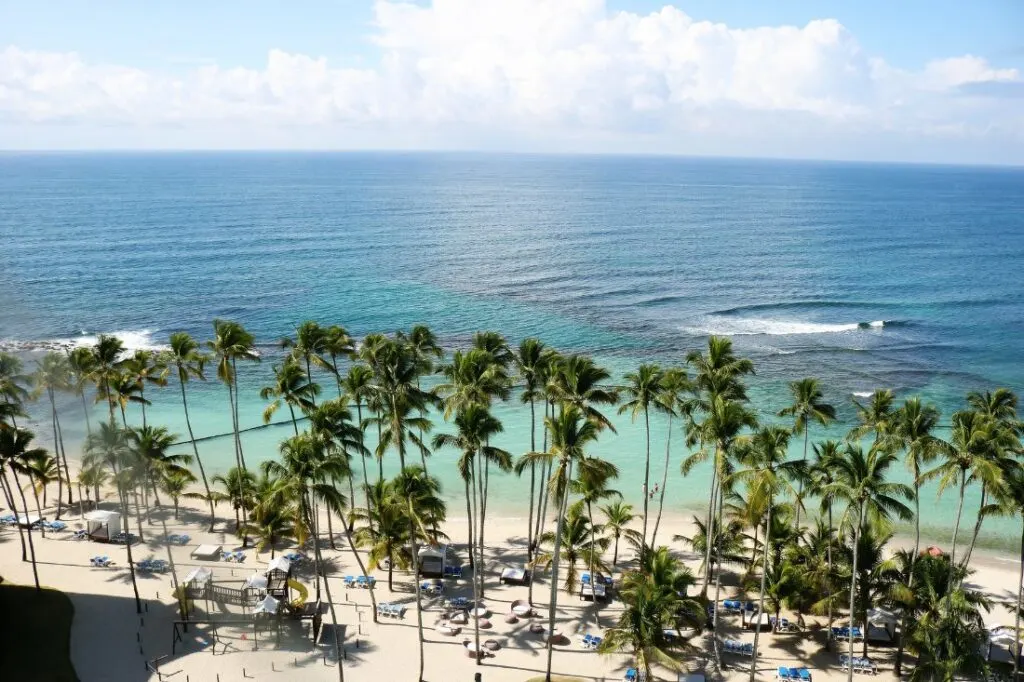 Welcome to Jamaica, the vibrant heartbeat of the Caribbean. This is a country where every moment dances to the rhythm of reggae and the embrace of tropical warmth.
If you're looking for a holiday that will last you a lifetime, then this is the place for you. From the moment your toes sink into the powdery white sands of its world-famous beaches, you'll be captivated by the island's energy.
If you're an adventure seeker like me, then you can hike through lush rainforests to waterfalls cascading, or dive into the sapphire waters to uncover a world of vibrant coral reefs and marine life.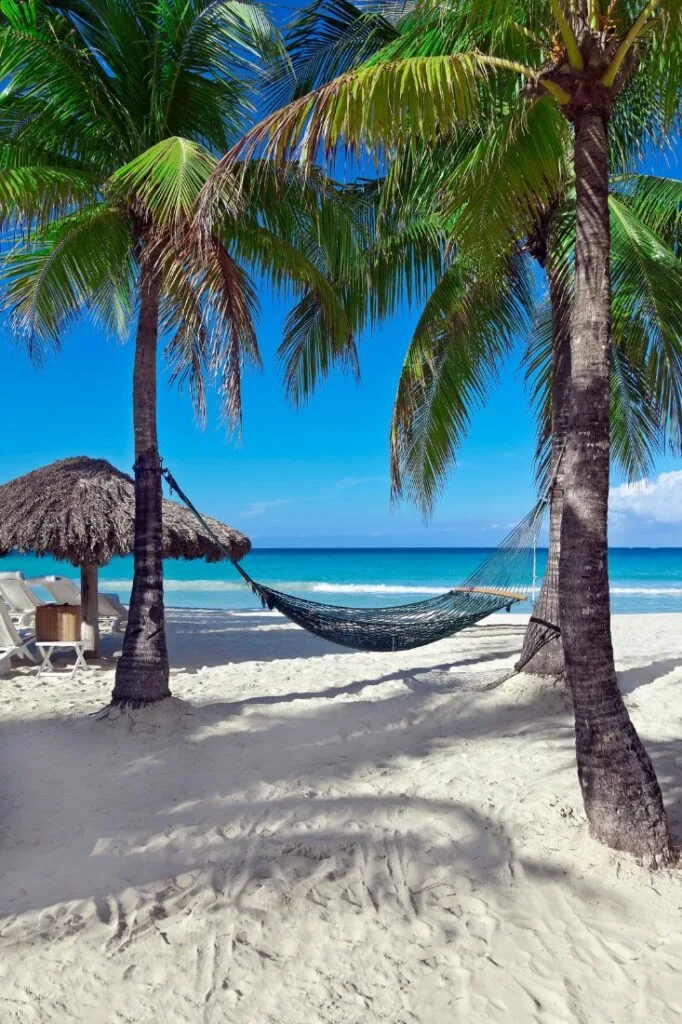 Then there is Jamaica's rich cultural heritage as you dance from reggae bar to reggae bar, or explore the island's unique cuisine bite by bite.
The one thing you're not short of is things to do on the island. Whether you're craving a relaxing holiday or an adventure, Jamaica has so much to offer travellers.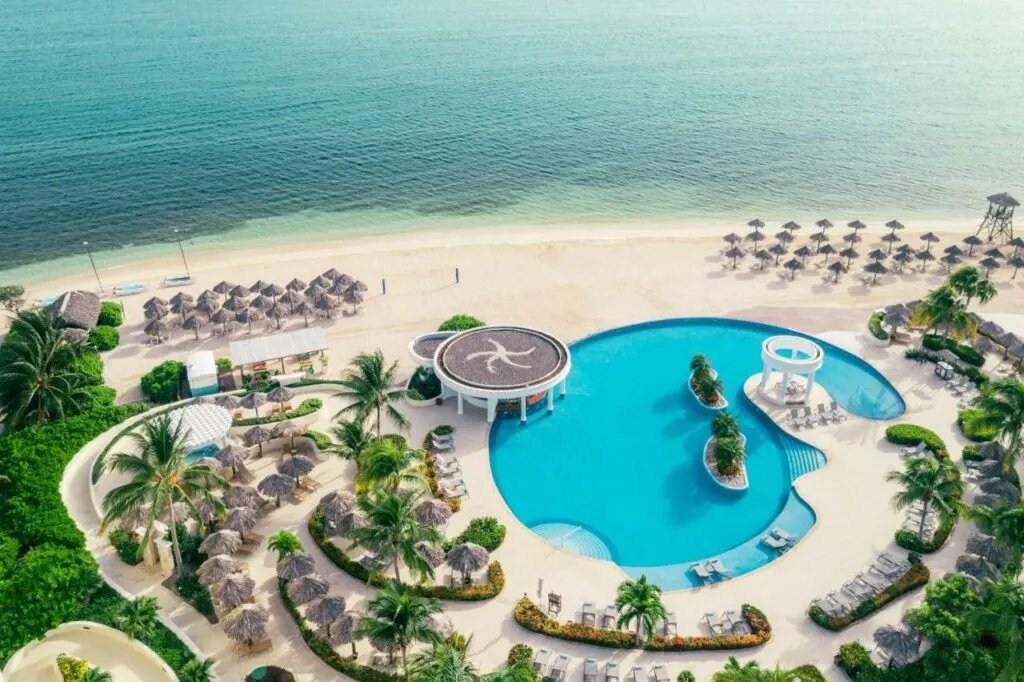 But first things first, you're going to need somewhere to stay. That's why I've picked out these gorgeous 5 star hotels in Jamaica by Iberostar for you to stay at.
These are a great place to base yourself while you can explore what the island has to offer. Get ready to immerse yourself in the spirit of Jamaica – where every day is an invitation to experience life in full colour.
---
5 star hotels in Jamaica
Iberostar Grand Rose Hall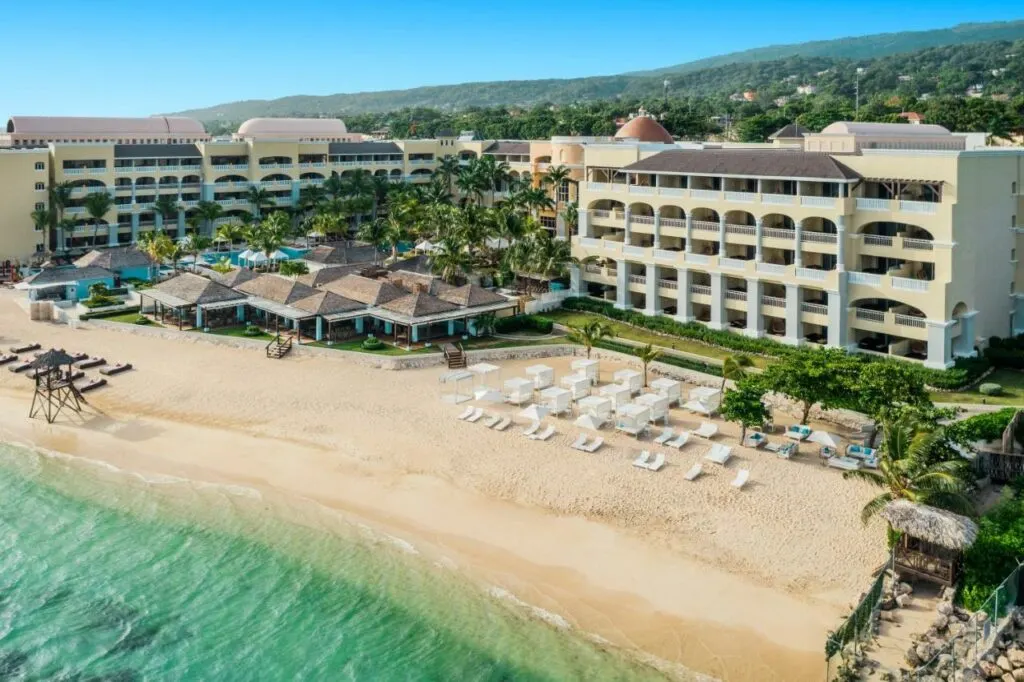 If you're looking for one of the most luxurious hotels in Jamaica, then this is the one for you. Located on Montego Bay in the north west of the island, this hotel gives you gorgeous views of the Caribbean Sea and the beautiful beaches.
The Grand Rose Hall is an adults-only all-inclusive hotel and provides butler service in select rooms for the ultimate luxury experience. This is perfect for all you honeymooners out there!
Depending on what you prefer, you could book a suite with lush garden views, beachy paradise views, or overlooking the pool – either way you can soak up the idyllic scenes from the comfort of your furnished balcony.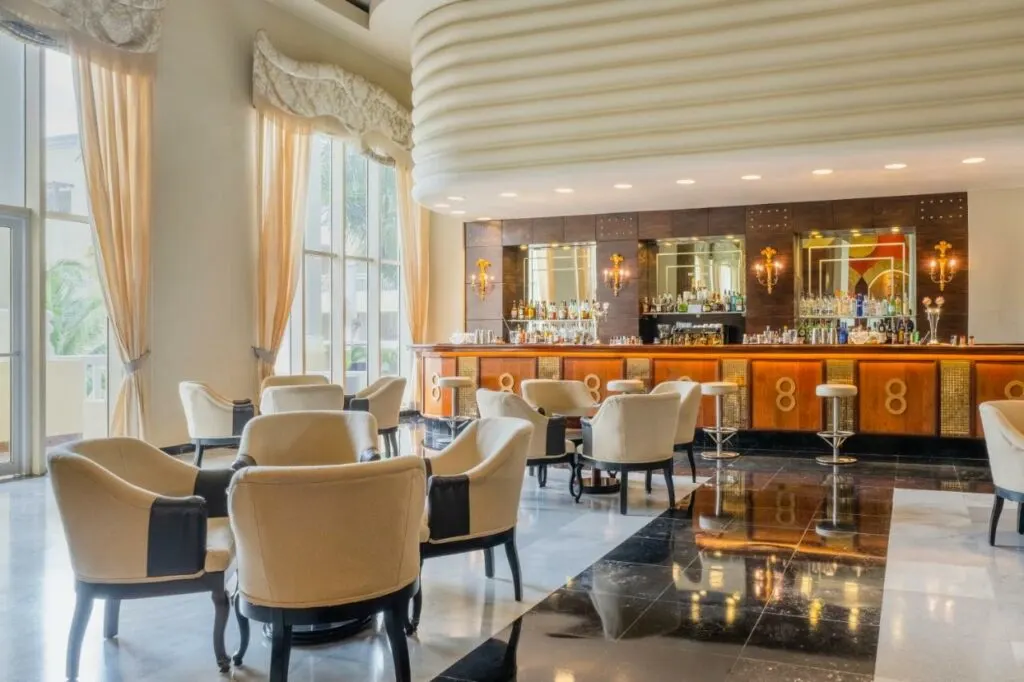 If you can tear yourself away from your room, there are six different restaurants and four bars, one of which is a swim-up bar in one of the pools.
Other than the four pools, you can hit the tennis courts, play football and basketball, or do your best TopGun impression at beach volleyball.
Another thing that makes this one of the most luxurious hotels on the island is the SPA Sensations spa. Here you can enjoy one of their award-winning treatments in the spa itself, or better yet right on the shore in your private suite.
If you did want to venture out the hotel, you could go golfing at luxury golf course Cinnamon Hill or get up close and personal with the local sea life by visiting the hotel's diving centre.
Iberostar Rose Hall Beach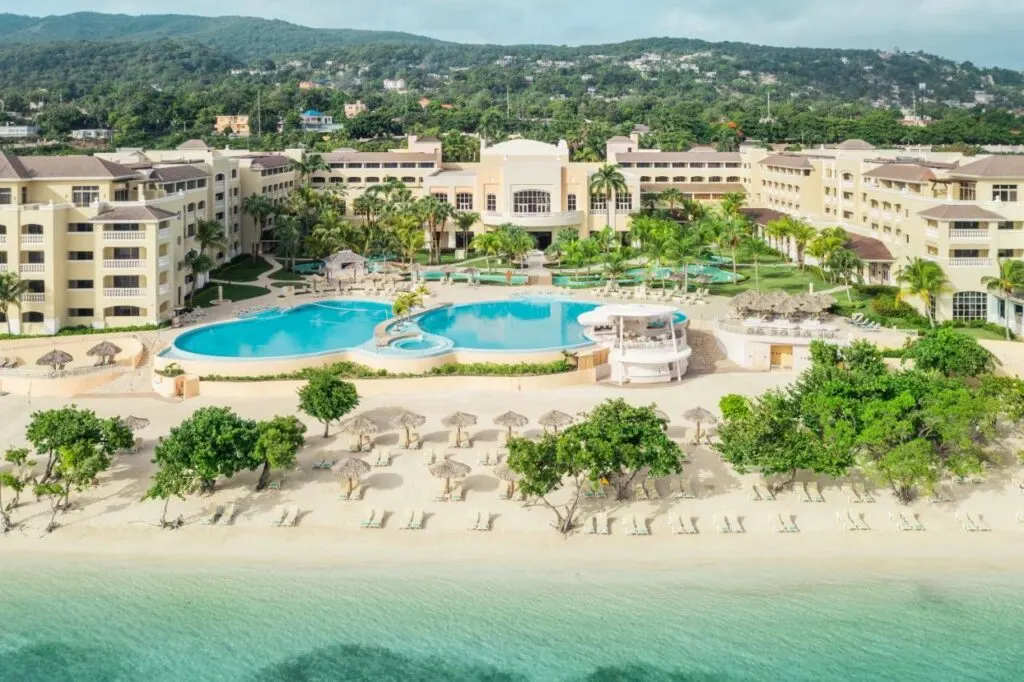 Another of the top 5 star hotels in Jamaica is the Iberostar Rose Hall Beach. Located in the secluded Montego Bay, this hotel is in the same complex as the other two properties listed here.
At this all-inclusive hotel you can experience Jamaica's natural paradise right on the beachfront. Unlike the Grand Rose Hall which is adults-only, kids are allowed here. In fact, they will absolutely love Star Camp, the children's entertainment centre with its own pool and play park.
Another real bonus of staying here 0 to 2-year-olds stay completely free. I wish we had our babymoon here, I'll tell you that now!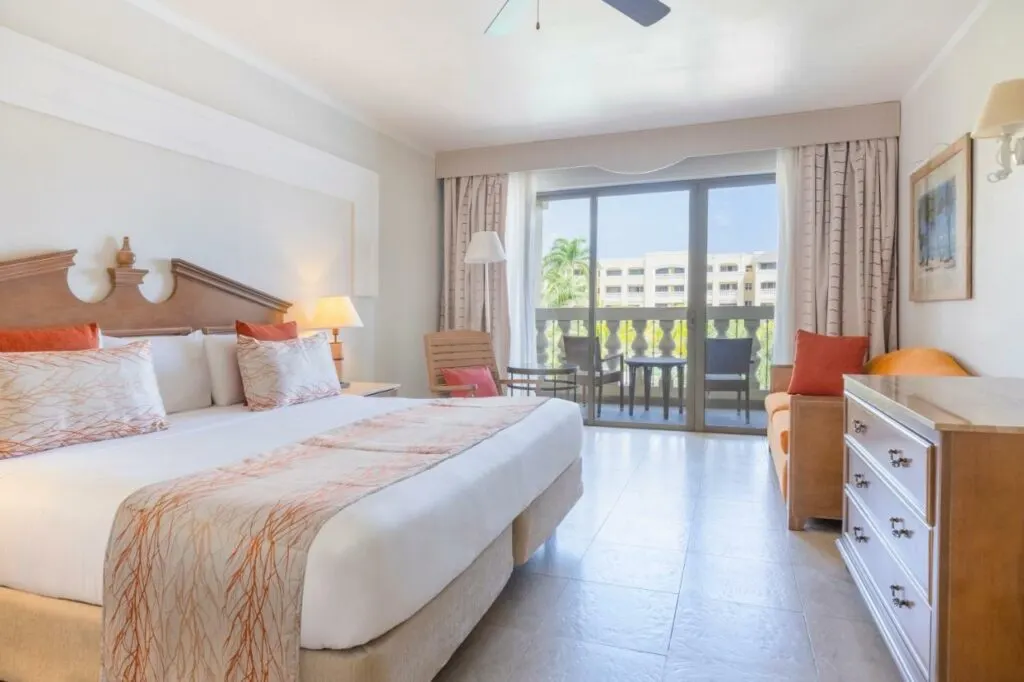 What about the older guests? Well, you can get your PADI diver licence at the Dressel Diver Centre or do a number of watersports like paddleboarding and wind-surfing on the water.
A must for everyone is an ice cream at Happy Cones or heading over to try the Chill Out Beach Grill's tasty gastronomy. There are a number of dining options, for all-you-can-eat buffets to fine dining with al la carte dishes.
Outside the premises, there are many interesting touristic sites worth visiting, such as Dunns River Falls in the town of Ocho Rios.
I would say this hotel is definitely marketed towards families as opposed to couples, so bear that in mind when you're booking this place.
Iberostar Selection Rose Hall Suites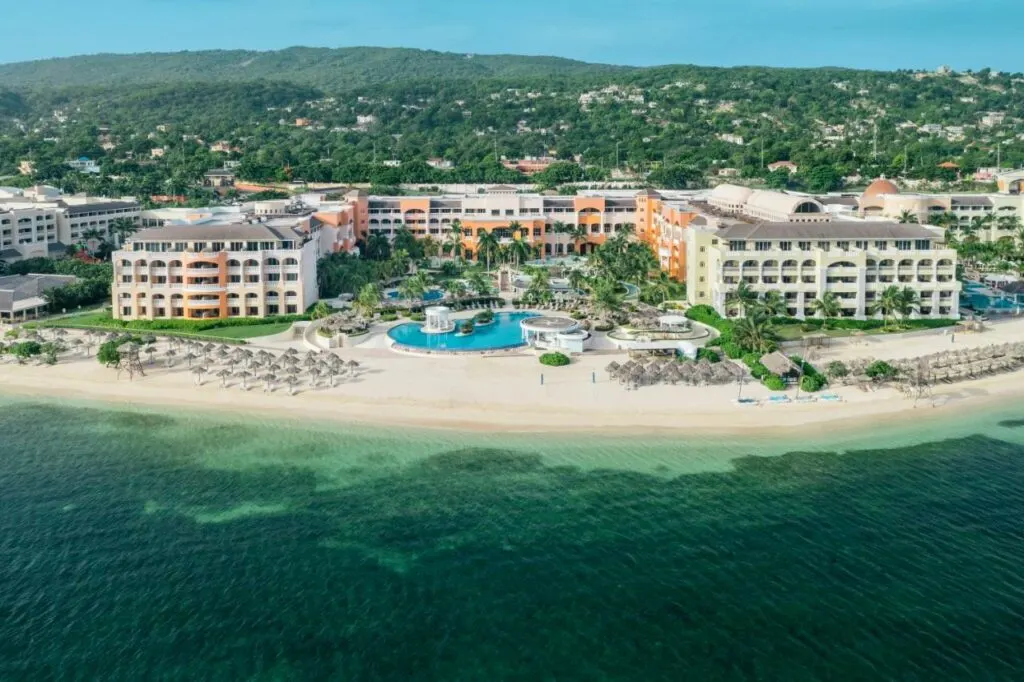 Enjoy Montego Bay's natural beauty of white sandy beaches and clear blue waters from this stunning beachfront hotel.
It's safe to say Iberostar Selection Rose Hall Suites is fun for all the family. The little ones can play at Aquafun – a playground and pool with plenty of waterslides – or be entertained by an abundance of activities at Star Camp.
One of my favourite features are the in-hotel babysitting services. I find these so important when on a luxury holiday away as it really gives parents the time to switch off for the night and completely relax away from the little ones. It's something that can really make a holiday feel much more luxurious.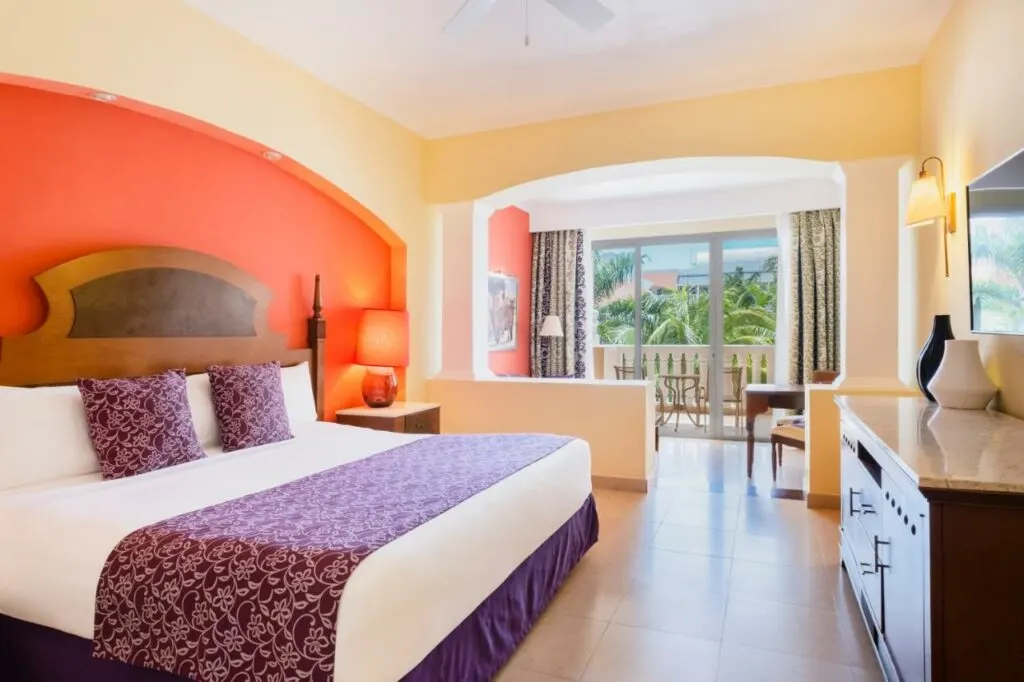 The hotel features a gorgeous pool area with a main pool, a splash pool and a lazy river for you to float on. You can also enjoy a wide range of sports facilities including volleyball, tennis and basketball.
Eat to your heart's content in Miranda Hill buffet restaurant, sample delicious burgers, hot dogs and cuts of meat at Aunt Ruby's buffet and rotisserie, or dine like royalty in Calabash Gourmet Restaurant. Further dining venues include Mare Nostrum Mediterranean restaurant, Tsuki Oriental restaurant, and Sole Mio Italian restaurant.
---
So, which out of these 5 star hotels in Jamaica would you like to stay at? You can let me know in the comments below!