Chomping on calçots, soaking in thermal baths and visiting Christmas markets: here are the best things to do in Barcelona in winter!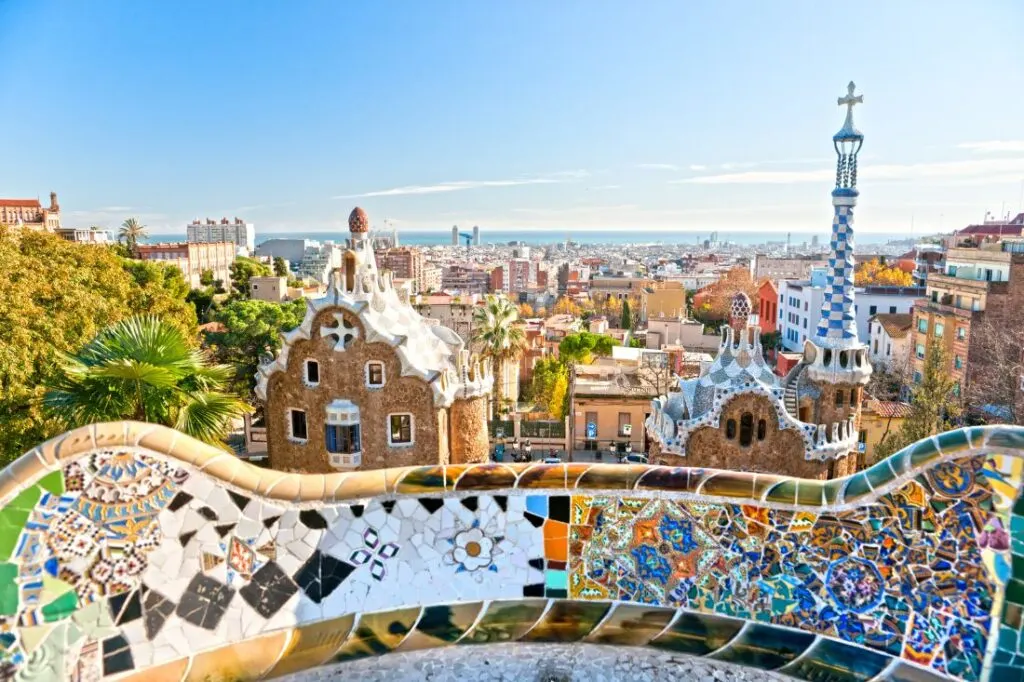 Barcelona is a truly incredible city – it's a place I'll keep going back to year after year.
Located on the eastern side of the Spanish Mediterranean coastline, this city is the capital of autonomous community, Catalonia. Known for its distinctive architecture, influential art, and excellent beaches, you'll never have a dull day when you visit.
While vibrant in all seasons, Barcelona in winter offers its own kind of magic. Over the darker winter months the streets are lit up in a festive display of lights, and Christmas markets pop up over the city. And let's be honest, that means gluvine and lots of sweet treats.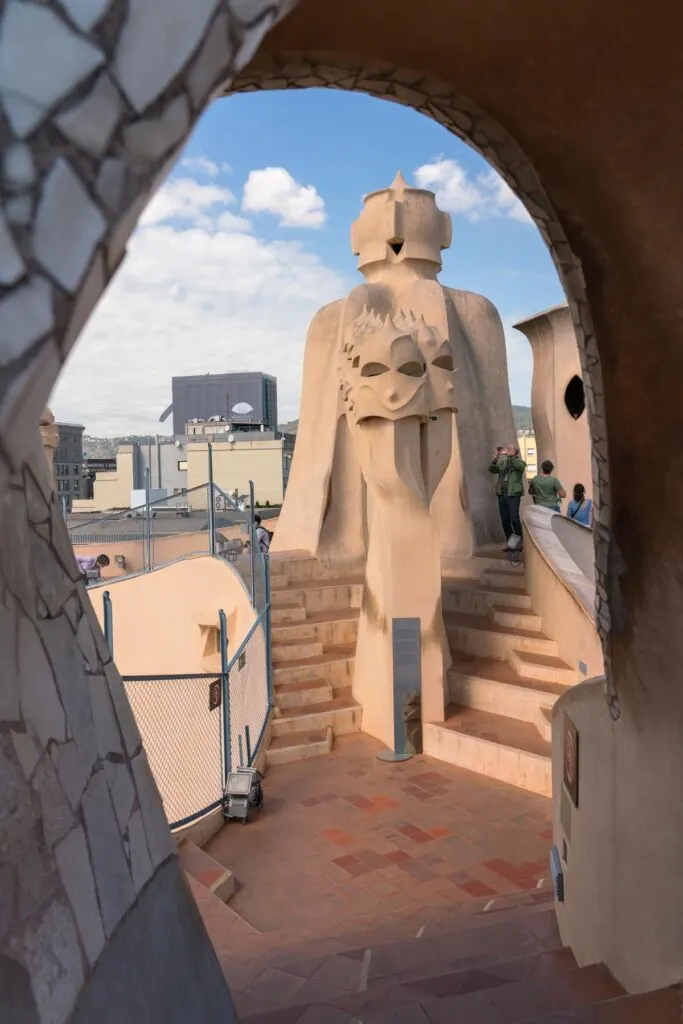 There are lots activities to enjoy: spend an evening learning about the unique local Christmas traditions and munching on roasted chestnuts at the markets; go ice skating; or join the celebrations at the Els Llums de Sant Pau festival.
You'll find that despite the mild winter weather, there are far fewer tourists at this time of year allowing you to enjoy the city as it truly is. This also gives the bonus of shorter queues and smaller crowds at popular attractions.
I've created a list of my favourite winter activities in Barcelona. Read on and get prepared to start planning your winter holidays!
Looking for more inspiration? Check out my three day Barcelona activity guide. This features some of the best things to do in Barcelona so it's a good starting point!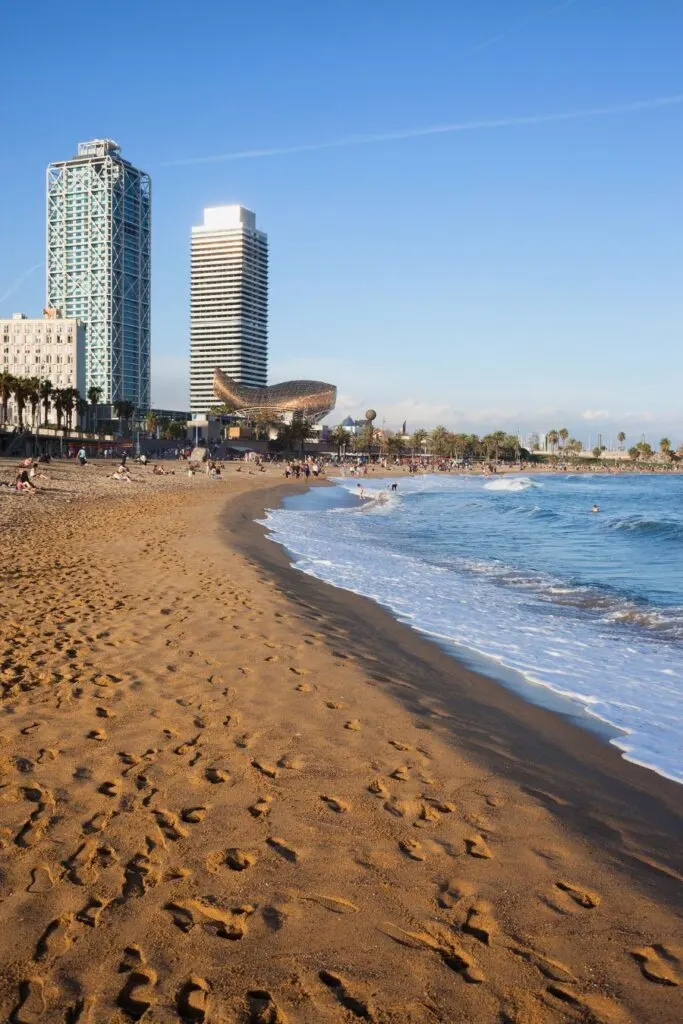 Barcelona winter weather
Compared to the countries in central Europe, Barcelona has delightfully mild winters. This is a fantastic place to visit if you're looking to escape the winder chill.
Over the winter months the average daytime temperature is a mild 15°C (59°F), with the average temperature dropping to around 9°C (48°F) at night. It is very rare to experience frost or snowfall, even in the coldest months of January and February.
Barcelona in winter does not experience many rainy days. On average there are about five per month. Though when packing, I suggest bringing layers and a rain coat, just to be sure. I always say pack for all seasons when travelling around Europe during winter, even to places like Spain. You just never know!
---
Best Things to do in Barcelona in Winter
Visit the Christmas Markets
If you're visiting in December, a trip to the Christmas markets should be at the top of your list. There are a few markets around the city to choose from, with the La Fira de Santa Llucia, in front of the Barcelona Cathedral, being the largest.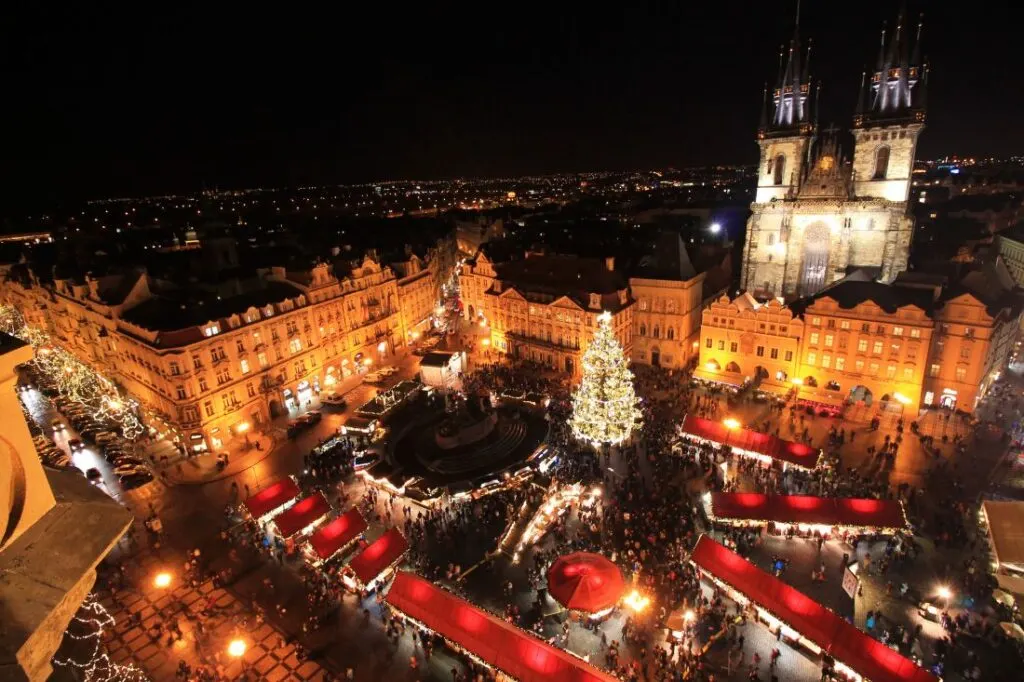 This market dates back to the 18th century, and is a good place to pick up traditional Christmas ornaments.
There are a few distinctive Christmas traditions that are specific to this area of the world (trust me, you'll know when you see them). So, visiting these markets is sure to provide a unique experience.
Go ice skating
Even though the temperatures stay well above zero, you can still enjoy many traditional winter activities in Barcelona, like ice skating! Over the cooler months, extra artificial ice skating rinks are set up across the city for locals and tourists alike to enjoy.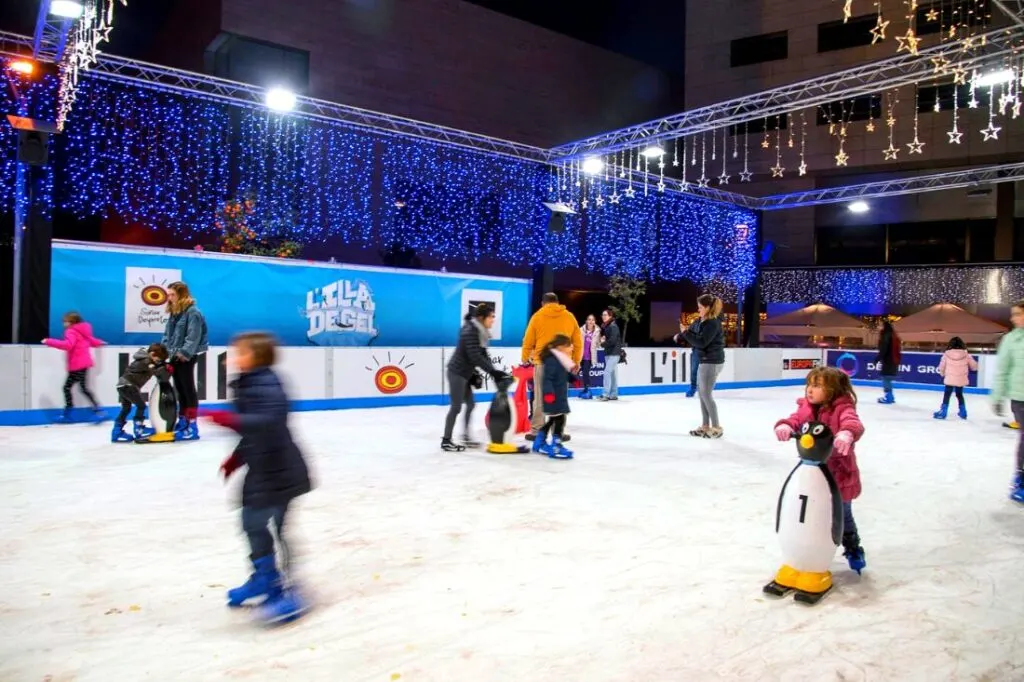 One popular seasonal spot is the L'Illa Diagonal Ice Rink, which opens in November each year. Located in the L'Illa Diagonal Shopping Centre, this rink is really easy to access and a great place to combine with other activities, such as digging into churros and hot chocolate!
Wonder at the Sagrada Familia
No matter which season you visit Barcelona, you have to make time to experience this architectural masterpiece, designed by Antoni Gaudi. The Sagrada Familia is truly an incredible sight to behold. The bonus of visiting in winter is having a quieter and calmer experience.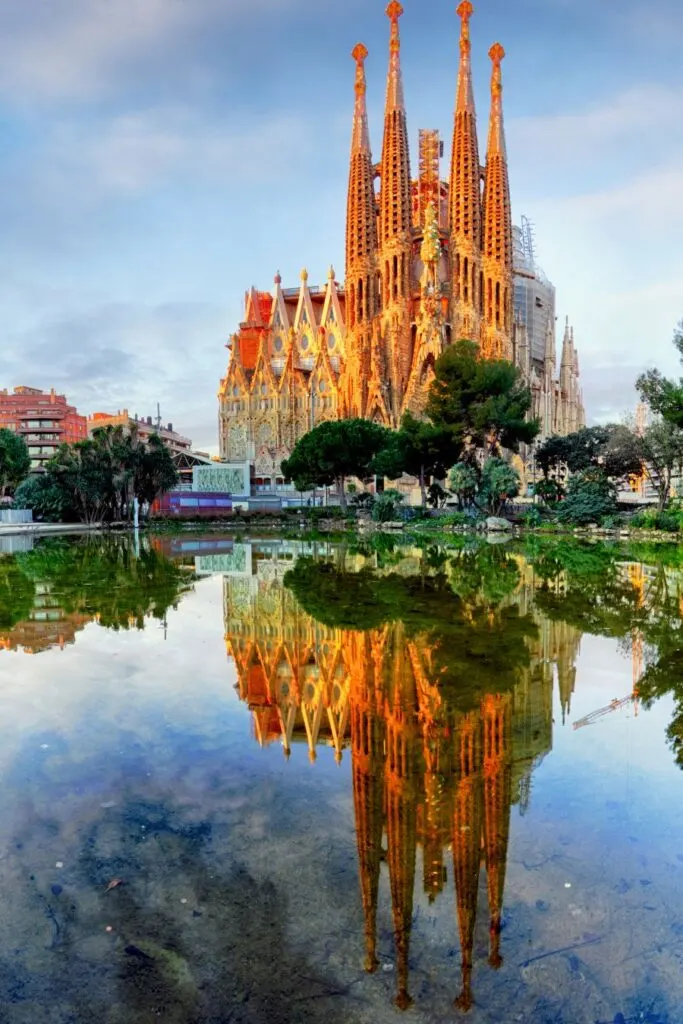 Fun fact: while construction on this amazing cathedral started in 1882, it is still being built today!
If you want to visit inside, don't forget to book in advance and get the audio guide. After your visit, go for a drink on the rooftop at neighbouring Hotel Ayre to take in excellent aerial views of the Sagrada Familia and surrounding area. This really is one of the best viewpoints in the city and not everyone knows about it!
Walk around the Gothic Quarter
The Gothic Quarter is the oldest part of Barcelona. Here you can wind through historical squares and alleyways, past medieval buildings and modern eateries. If it's your first visit, I recommend taking a free walking tour in the area.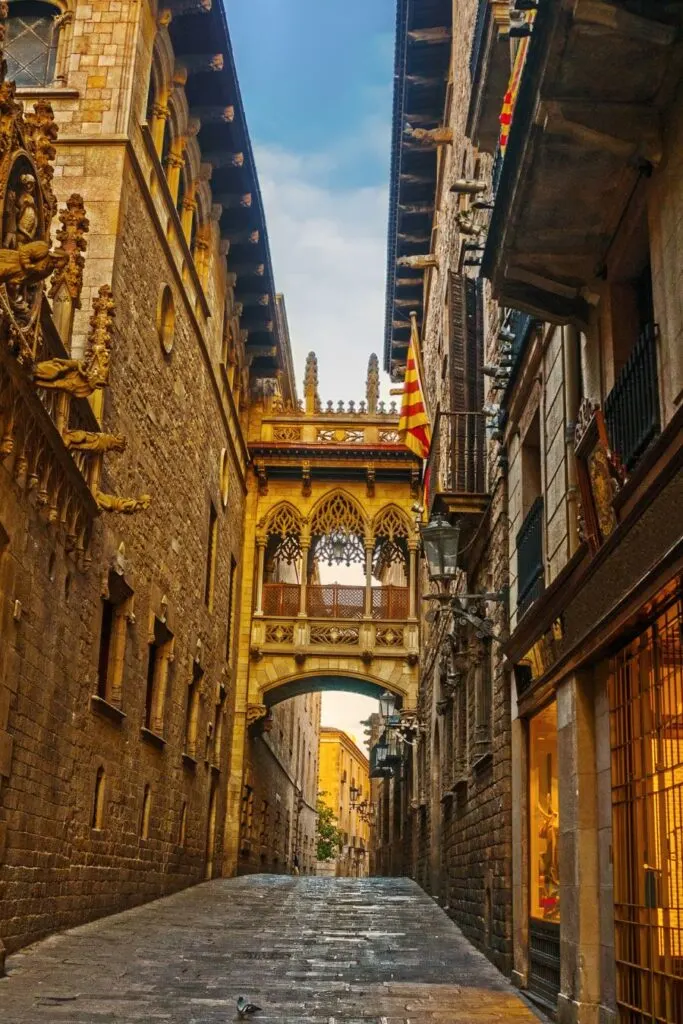 During the busy summer months it is easy to get lost in the ocean of tourists and miss a lot of the majesty of the Gothic Quarter. In winter, however, you can enjoy a much more intimate visit to this stunning area. Be sure to stop off for a Vermouth at El Refugi.
Dig into some local treats
Winter is the best time to enjoy the local comfort foods. In my opinion, this is the best time in Barcelona to dig into some warm crunchy churros dipped into thick hot chocolate. This is a great pick me up after hours of exploring the streets.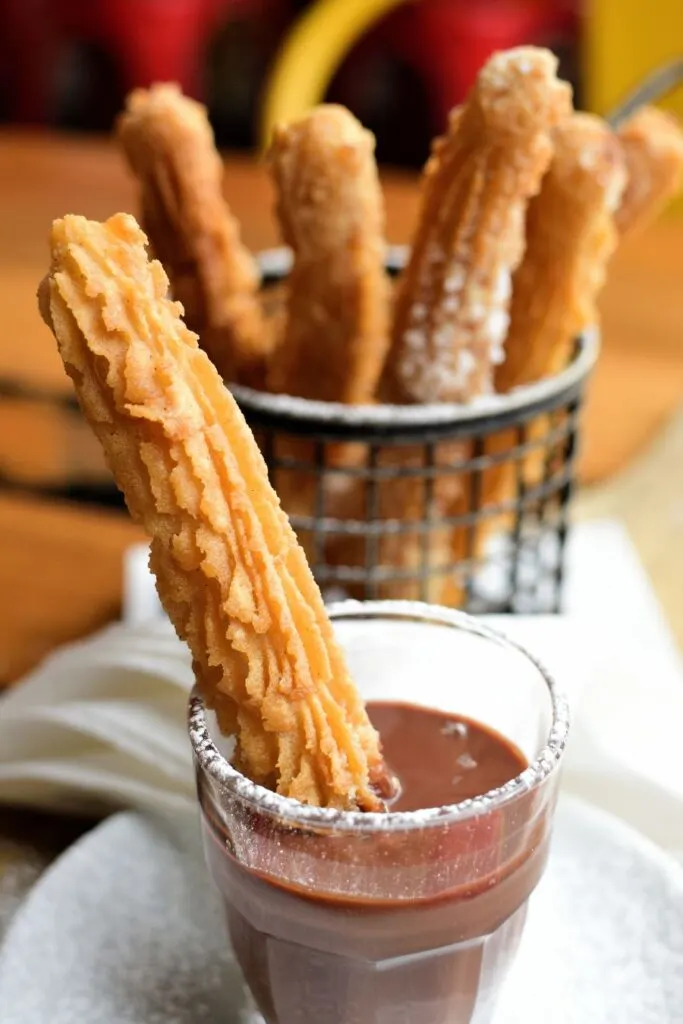 At the Christmas markets you can also munch down on some other winter treats. Be sure to treat yourself to a bag of roasted chestnuts and to sample the Turrón, the local type of nougat.
P.S: For the best meal of your life, try out 2* Michelin restaurant Disfrutar – it's so good I wrote a whole post about it (and it really was the best meal of my life…)
Make the most of calçot season
Winter is also when local delicacy, calçots, are in season. Similar to a leek, these long green onions are barbecued over an open flame before being steamed in newspaper. Served whole, these delicious green onions are eaten dipped in a creamy romesco sauce.
To sample this delicious seasonal snack, head to a calçotada. Found all over the city during the season, calçotadas are both a barbecue and a celebration of this tasty treat. Don't refuse the bib, your shirt will thank you.
Soak in the thermal baths
What better time than winter to enjoy a soak in Barcelona's historic baths? Located in the centre of Barcelona, these ancient baths are housed in a 17th century warehouse.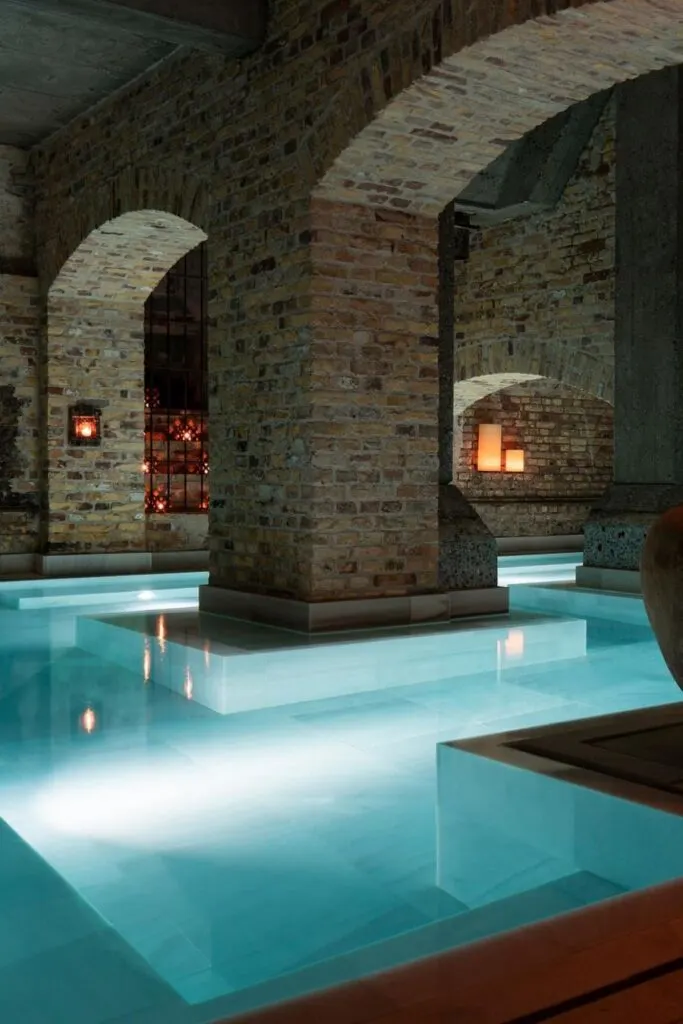 Towels, robes and toiletries are provided, and you can even rent a swimsuit, so no need to drag all your gear around town. Book yourself in for an evening spa experience, and soak off those weary travelling muscles.
Party at Els Llums de Sant Pau
Over winter, the average daylight hours drop to just 10 per day. This makes it the perfect time to shine a new light on the city, which is exactly what happens during the Els Llums de Sant Pau festival.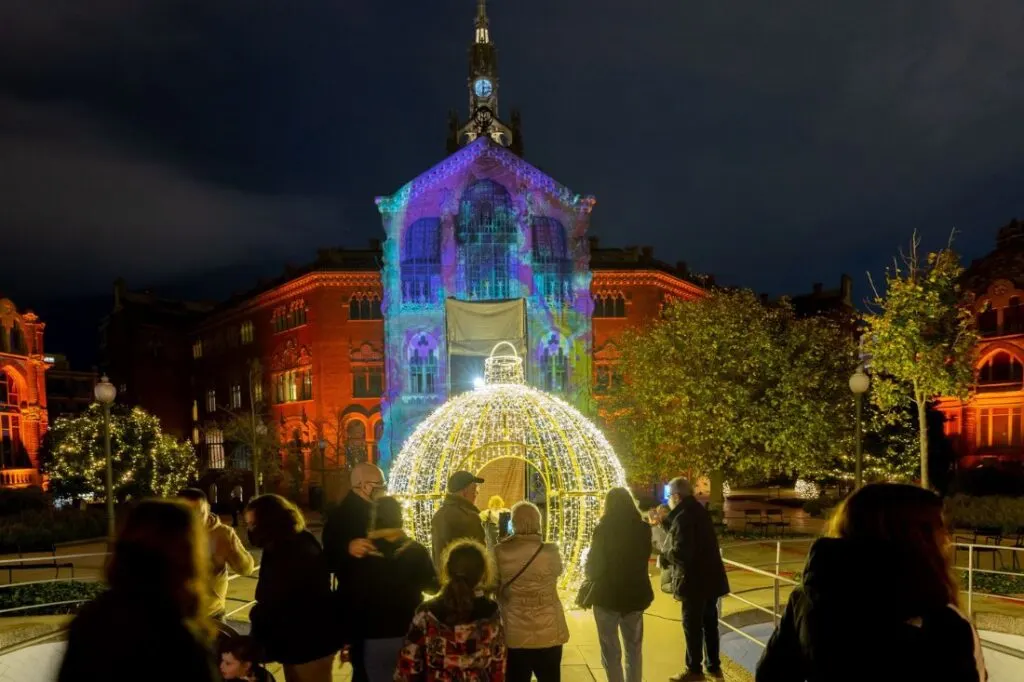 Running from late November until early January, the grounds of art nouveau complex Recinto Modernista de Sant Pau are transformed through vibrant electric displays.

While this is predominantly an outdoor Christmas event, light shows also include galaxy and planet themes. This is a great winter activity in Barcelona if you are travelling with kids.
Wander the beautiful streets (especially an night)
While Els Llums de Sant Pau is a wonderful family event, you don't need to visit to enjoy some seasonal lighting.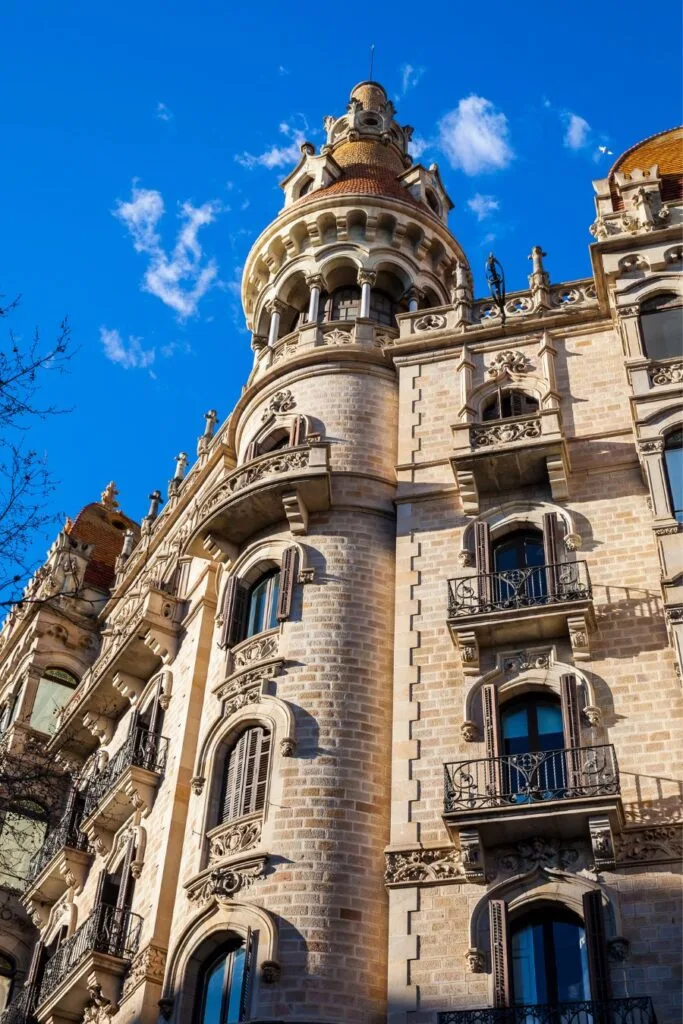 Over the winter months many of the streets of Barcelona are decorated with tasteful lighting displays. For particularly magical displays, I recommend taking an evening wander through the areas surrounding Passeig de Gracia and La Rambla.
Visit the world-class museums
While Barcelona in winter has much milder and dryer weather than many of its central European neighbours, it is still possible to experience 1 or 2 rainy days during your stay. So, it's a great idea to save your museum trips for these days. As an added bonus, with the reduced tourism in winter, they are much less crowded.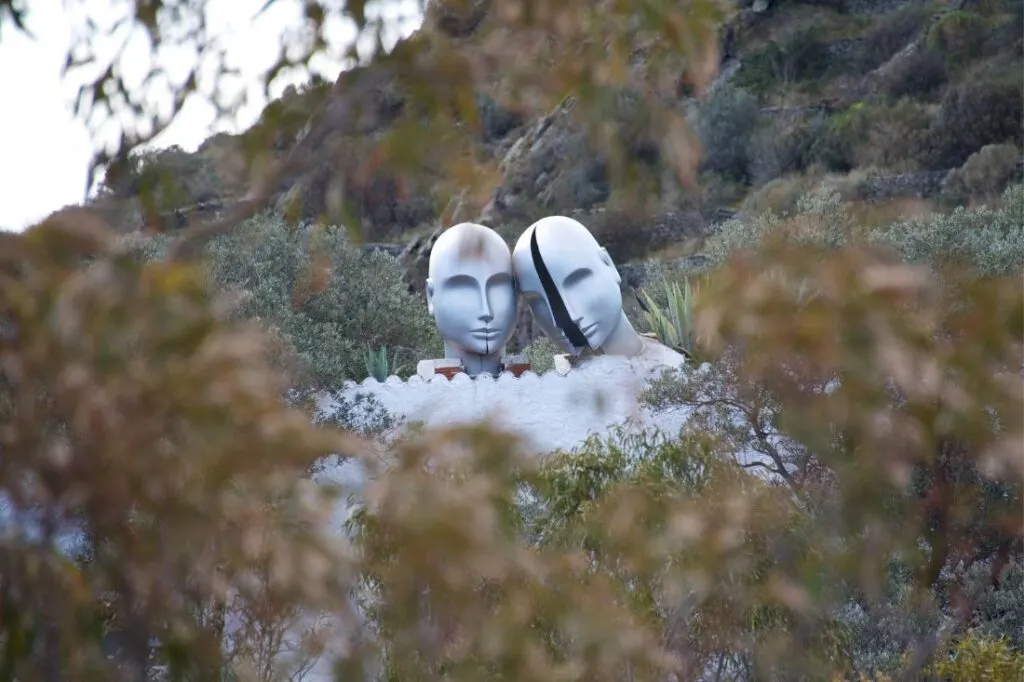 The Dali Museum and Picasso Museum are obvious choices for art lovers. Or, head to the Chocolate Museum, which features edible entry tickets!
If you're planning to visit more than one, be sure to look into the Barcelona card which gives you free access to museums and public transport.
Celebrate New Year's Eve Barcelona style
As with Christmas, there are many traditions surrounding New Year's Eve that are unique to the region. Similar to the rest of Spain, Barcelonans eat a grape for each chime of the bell at midnight. This is said to bring good luck in the coming year.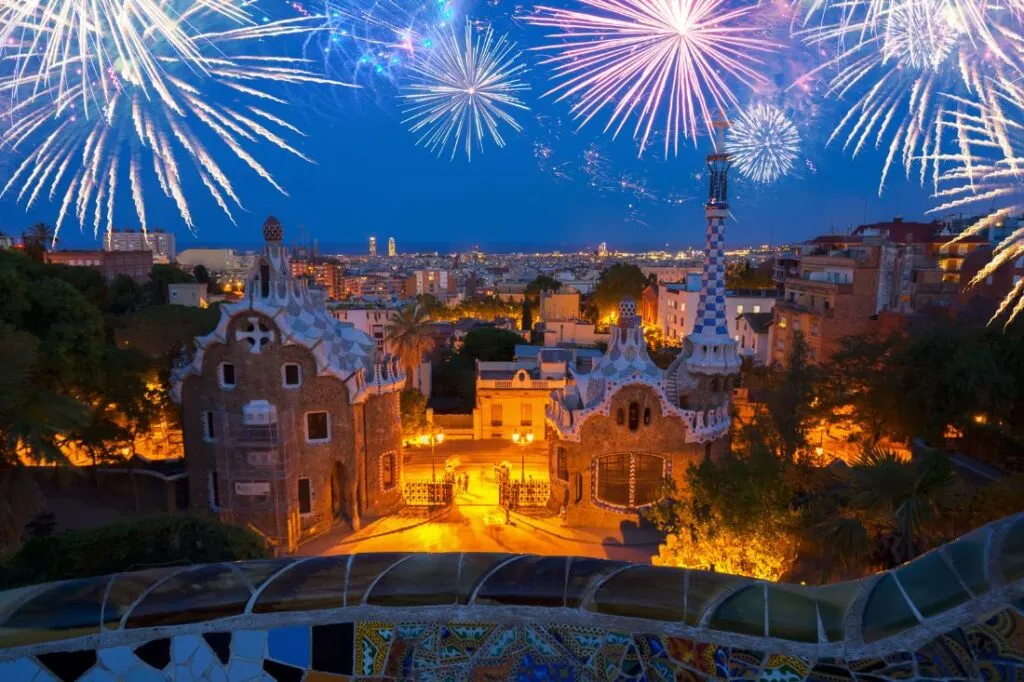 However, there are more local traditions to look out for too. See if you can spot the nose man on the streets on the 31st, or watch people in fun costumes competing in the nose race. On the 1st wash off the evenings celebrations, join the brave masses, and participate in the first swim of the year.
The procession of the Three Kings
The Christmas markets may be packed up, and New Years has passed, but that doesn't mean that the fun is over in Barcelona. Next on the event calendar is the procession of the Three Kings.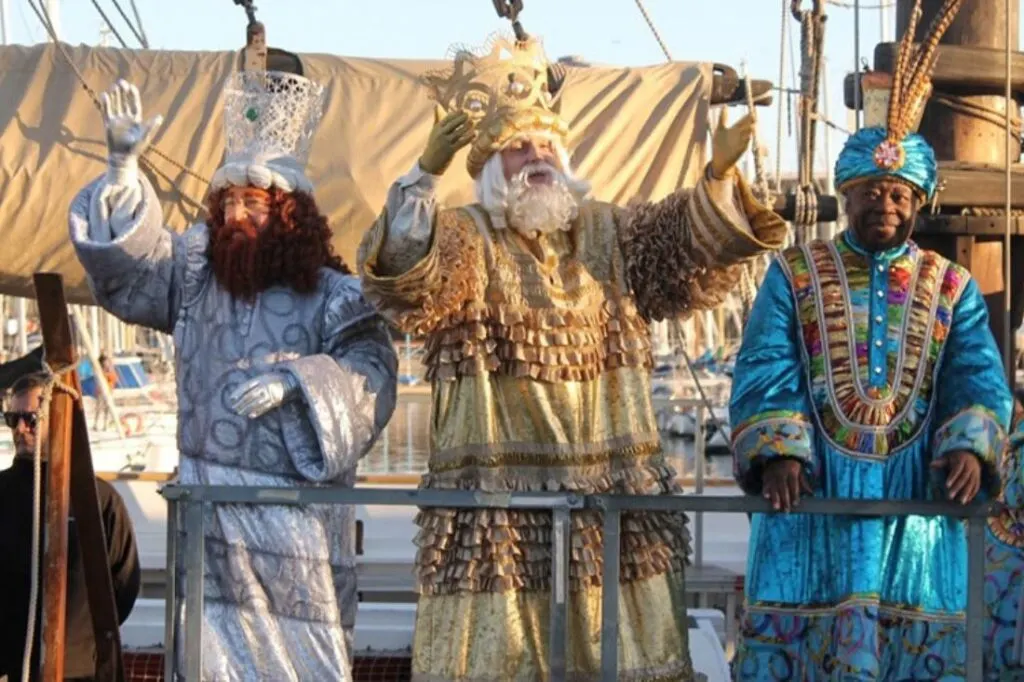 While January 6 is the official Three Kings Day, the celebrations begin on the evening of the 5th. Each year children of all ages wait in anxious delight to watch the parade of the Three Wise Men.
During the parade music is played while multiple floats go by distributing presents and confectionery to the excited crowd. Bring a bag for goodies if you're planning to attend!
Where to stay in Barcelona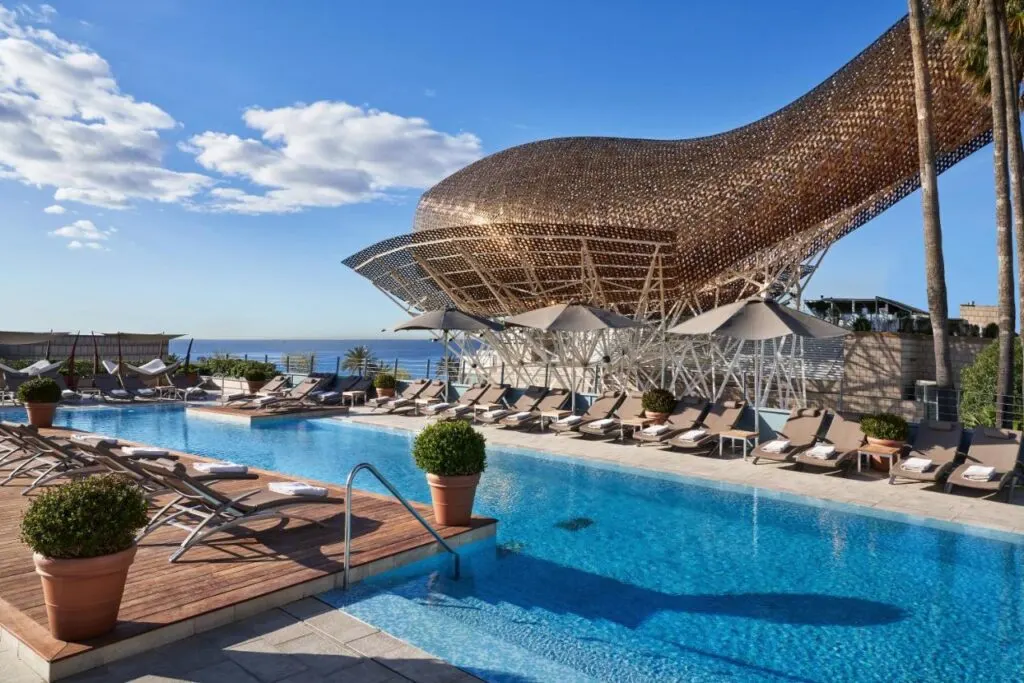 Stay in style at the Hotel Arts Barcelona. This gorgeous designer hotel offers sleek modern furnishings and fabulous views of both the city and seaside. This hotel is home to 2* Michelin restaurant, Enoteca. Guests here also have access to two stunning pool areas, a hair salon and boutique shops, all on-site.
Located in the heart of the Gothic Quarter, Hotel Bagués is the perfect base for a car-free holiday. The hotel has a classically elegant charm mixed in with modern design, with ebony furniture and gold leaf touches. Be sure to watch the sunset by the rooftop pool.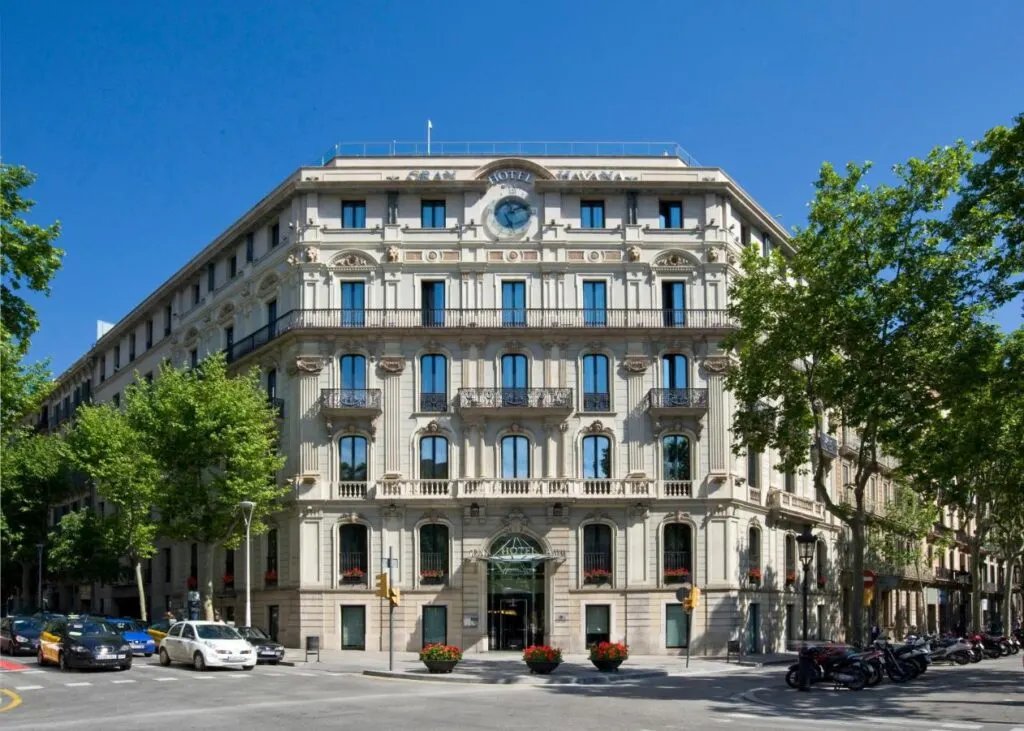 Situated in the Casa Fradera, built in 1882, staying in the Gran Hotel Havana is like saying in a piece of Barcelona's history. The gorgeous building has be modernised and features marble bathrooms, a sauna and a seasonal pool area. Located in the city centre, you'll have plenty of options for restaurants and activities right on your doorstep.
---
So there you have it, my favourite winter activities in Barcelona. What are yours? Let me know in the comments below.
Like this blog post? Then Pin it for the future!