From wrapping up warm on a gondola ride to the beautiful Carnevale di Venezia, these are the best things to do in Venice in winter!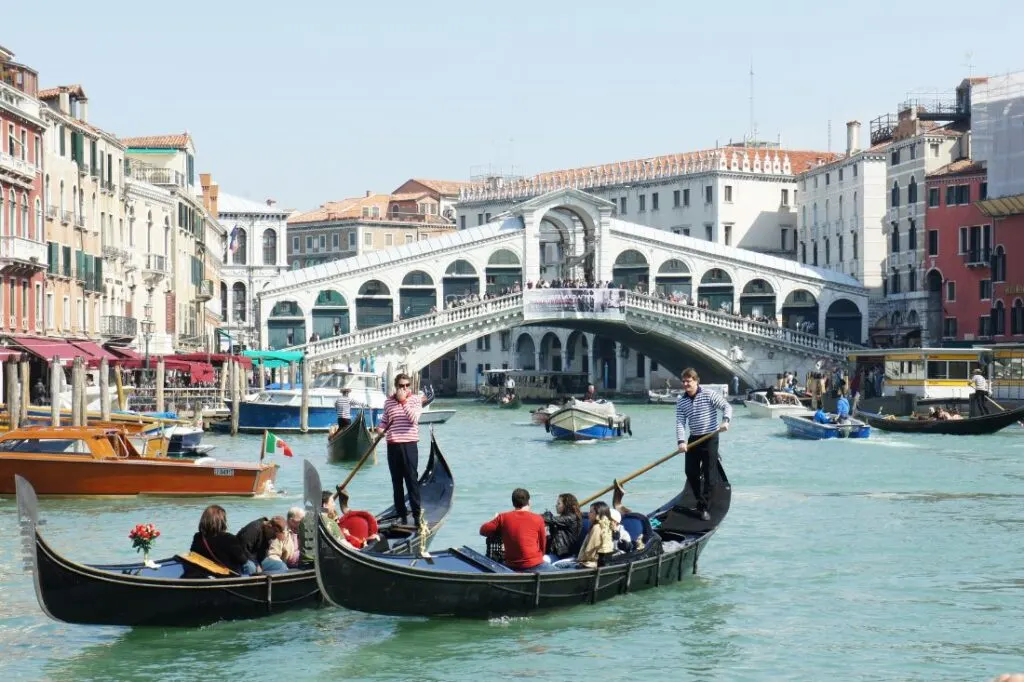 Most of us are hardwired to think of Italy as a summertime destination.
Skiing in the Italian alps obviously excluded, we tend to picture ourselves meandering through cute cobblestone streets or sipping wine beneath the sun in colourful coastal villages.
Sorry, but I'm here to shatter the illusion. In this blog, I'll be telling you all about Venice in winter. Specifically, why I'd argue that Venice is even better in winter.
Now, I know what you're thinking.
"That's crazy."
"Macca, how could you say something so controversial (yet so brave?)"
Just hear me out.
I love Venice in the summer too, but it's a totally different vibe. For one thing, it's super crowded. Tourists flock there, so the streets are bustling and busy. Prices skyrocket, and queues take forever.
And while it's hot and sunny, it's also humid – which isn't great when combined with the sheer number of bodies.
In winter, you can make the most of Venice. There are no way near as many people, attractions are quieter, and at certain times of the year it feels like you have the city all to yourself. It's surprisingly peaceful too.
Plus, even on the dullest winter days, when it's foggy and the sun is nowhere in sight, Venice is still ridiculously beautiful. So there's that too.
So, if you're looking for all the best things to do in Venice in winter, then you've come to the right place. In this blog post I'll list some of my favourite activities for the perfect weekend away.
Interested in other Italian destinations off-season? If you're heading south, check out my blog on Rome in winter. Again, it's actually an amazing time of the year to visit!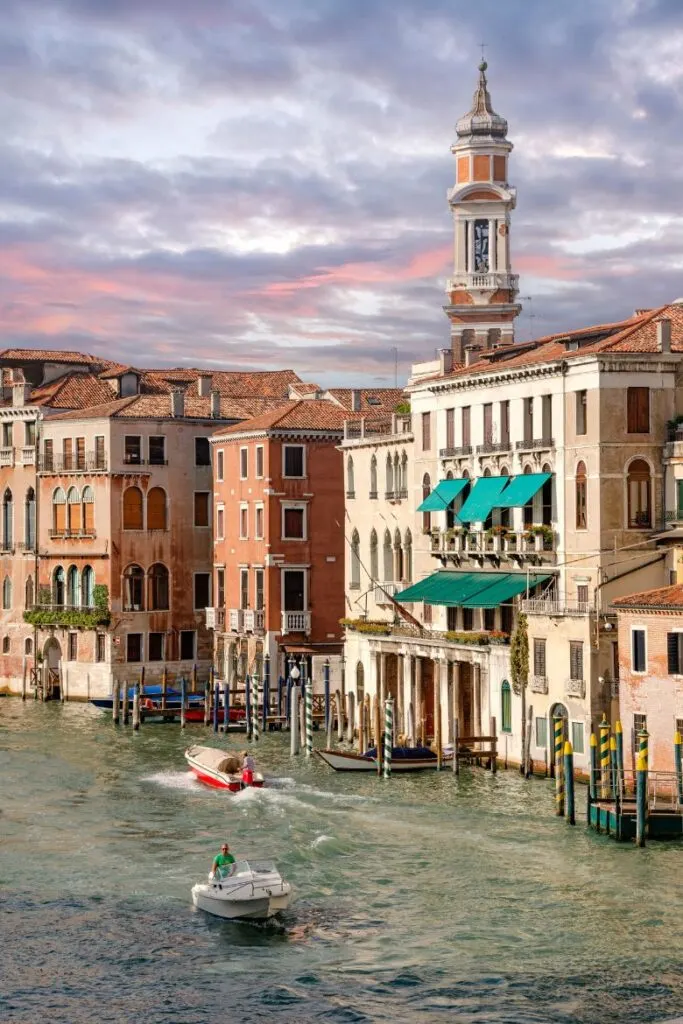 Venice winter weather
Venice in winter is definitely on the colder side. In December, expect highs of 8°C (46°F) and lows of 1°C (33°F). In January, it can hit 0°C (32°F), meanwhile February gets a bit warmer at highs of 9°C (48°F).
It's rainier than normal, especially in December. Be wary of Acqua Alta, which means "high water" – this is when the Venice waters rise, which can lead to flooding and waterlogging throughout the city. The cons of being a floating city, I guess.
As ever, I always recommend taking lots of layers. A hat and gloves are a must too. You'll find the Italian fashion quite trendy, so I had a warm overcoat when I visited and it was perfect for wrapping up warm!
---
Things to do in Venice in winter
Experience Carnevale di Venezia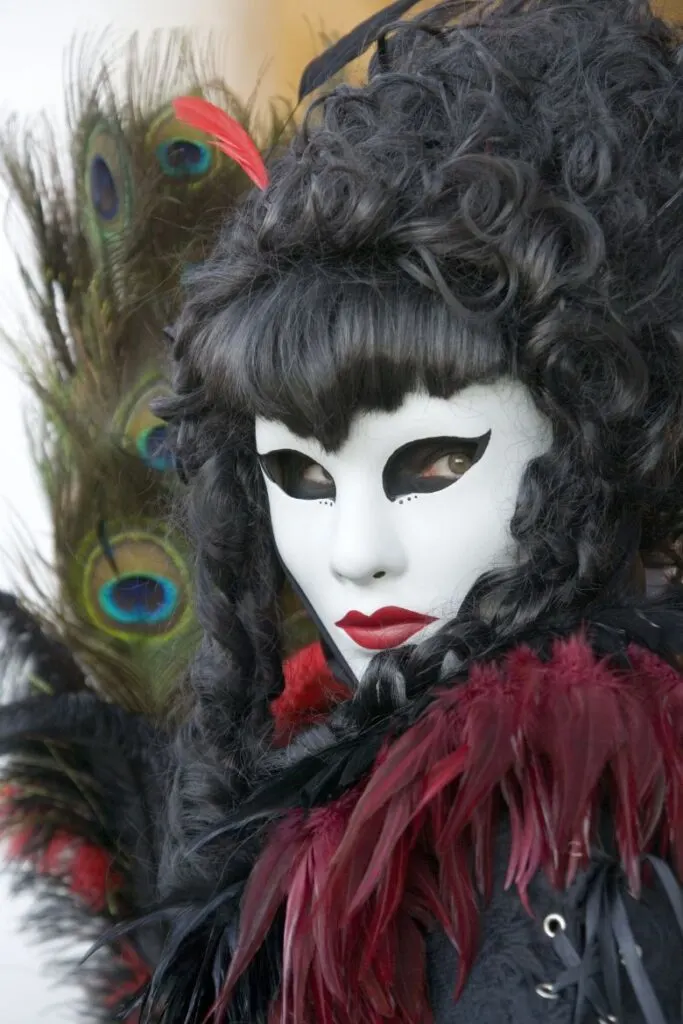 The Carnival of Venice takes place every year and has done since 1162. Yes, it's really that old! The event kicks off at the beginning of February and lasts for two weeks.
For me, if you can come to the city when this is going on then it's one of the best Venice winter activities – the streets really comes alive for it.
At the carnival, you can expect parades, costumes, parties, masquerade balls, concerts and other performances. The masks are especially famous: they're super intricate and loads of effort goes into them.
You'll see what I mean if you ever attend, and I'd recommend doing so if you ever get the chance. Be aware though, prices are a lot higher than they usually are off-season while the carnival is on.
Go ice skating in Campo San Polo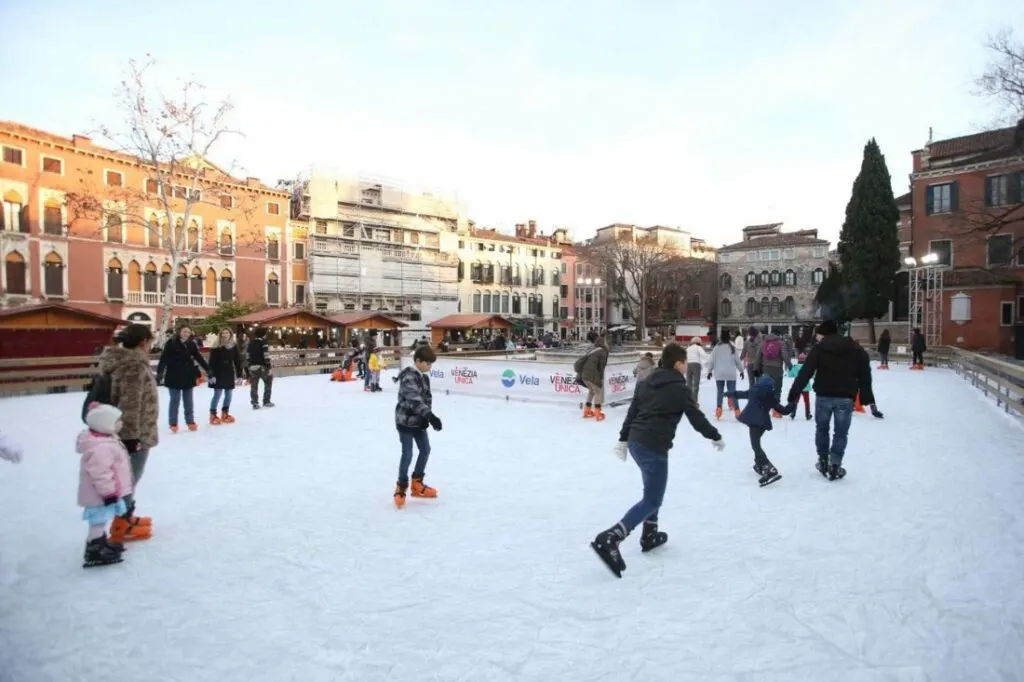 Campo San Polo is one of Venice's largest public squares (second only to Piazza San Marco).
In the winter, usually from December until February, the square becomes home to a temporary ice rink. Ice skating is one of my favourite winter activities anyway, so getting to do it in Venice is perfect. There's usually local stalls dotted around the rink selling wintery goods. And there's usually a glühwein stall too!
Or visit the Christmas markets at Campo Santo Stefano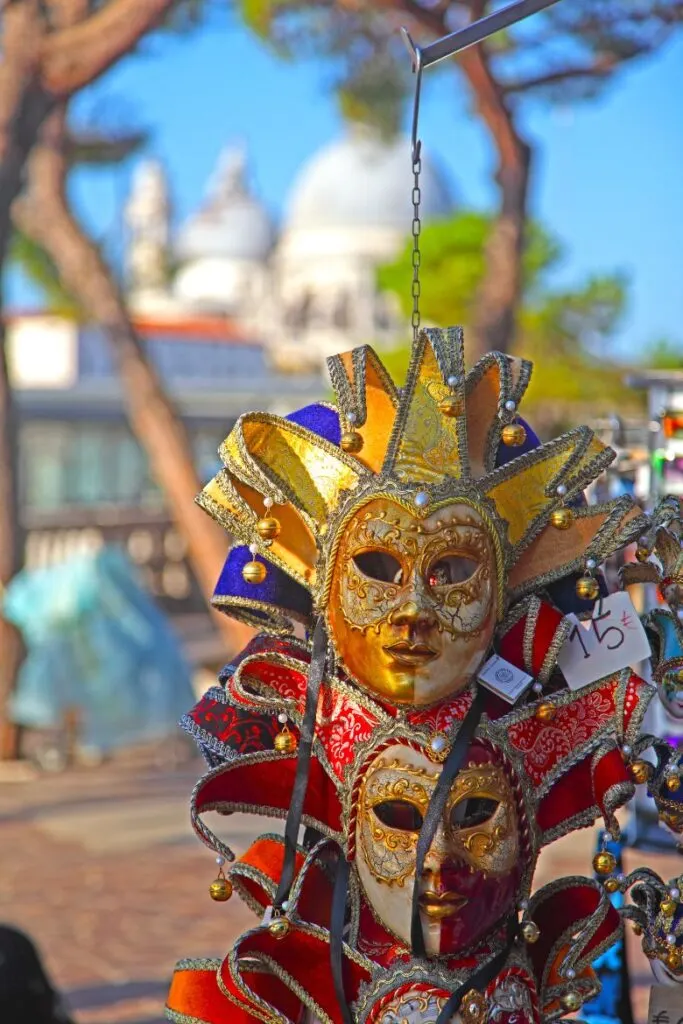 Alternatively, if you're around in December, visit some proper Christmas markets. The best in Venice are the ones at Campo Santo Stefano, another one of the city's squares.
It transforms into a proper Christmas village, brimming with crafts, ornaments, plus sweet and savoury Italian delicacies. It's a great spot to do a bit of last-minute Christmas shopping.
Shelter from the cold at one of Venice's museums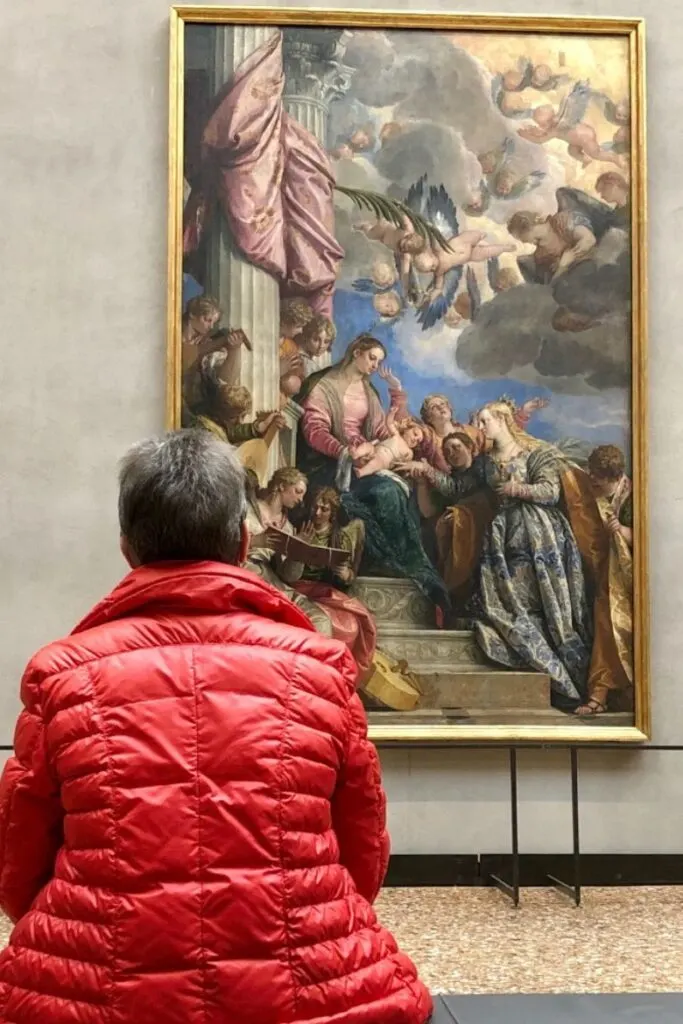 If the temperature drops and you've not wearing enough layers, no problemo. Take a break from the myriad of brilliant Venice winter activities and pop into a museum or gallery. Trust me, Venice has tons.
Some of my favourites include the Peggy Guggenheim Collection, Gallerie dell'Accademia, and Museu Leonardo da Vinci. You'll find pieces of art from some of the best artists in history, including, as the latter name suggests, da Vinci himself.
Or warm up with a hot chocolate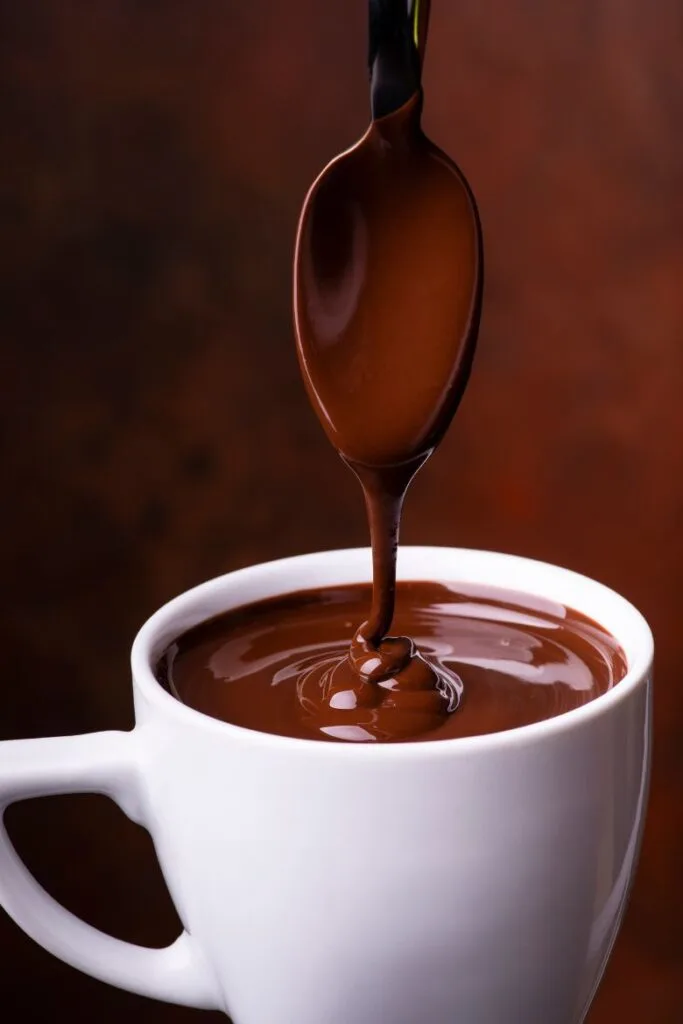 What's more warming than a hot cup of something? Especially when it's proper, traditional hot chocolate. Get it from the source: VizioVirtù chocolate shop. Honestly, this hot chocolate is liquid decadence. You can grab yourself a snack while you're at it.
Not much of a sweet tooth? No worries. Instead, grab a proper Italian coffee. I recommend Caffè Florian or Caffè del Doge as two of the best coffee spots in town.
Take a trip to Burano or Murano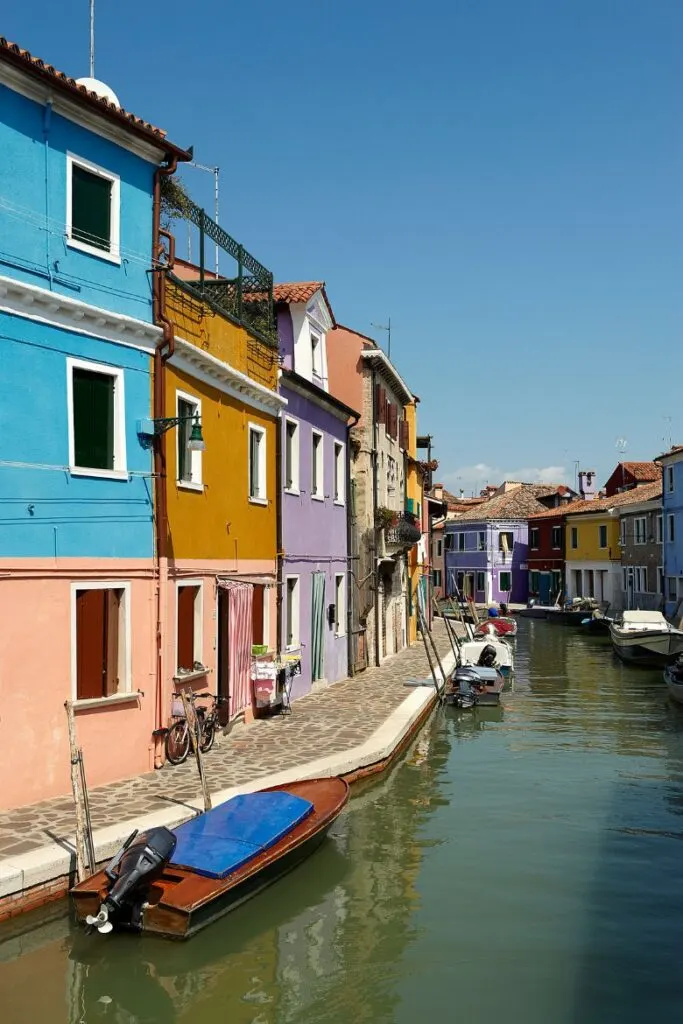 Visiting one of the lagoon islands is always a must. They're a great way to inject a bit of colour into your trip too when you're visiting the city.
Burano is best for colour; its houses are famous for being vivid and brightly painted.
Murano on the other hand is famous for its glassmaking. Many glassmakers open their workshops to visitors, so you can drop in and get a good look.
Torcello is cool and full of intrigue, only inhabited by a handful of people. All the islands can be reached by ferry, or you can take a tour and visit all three places.
Catch winter views at Rialto Bridge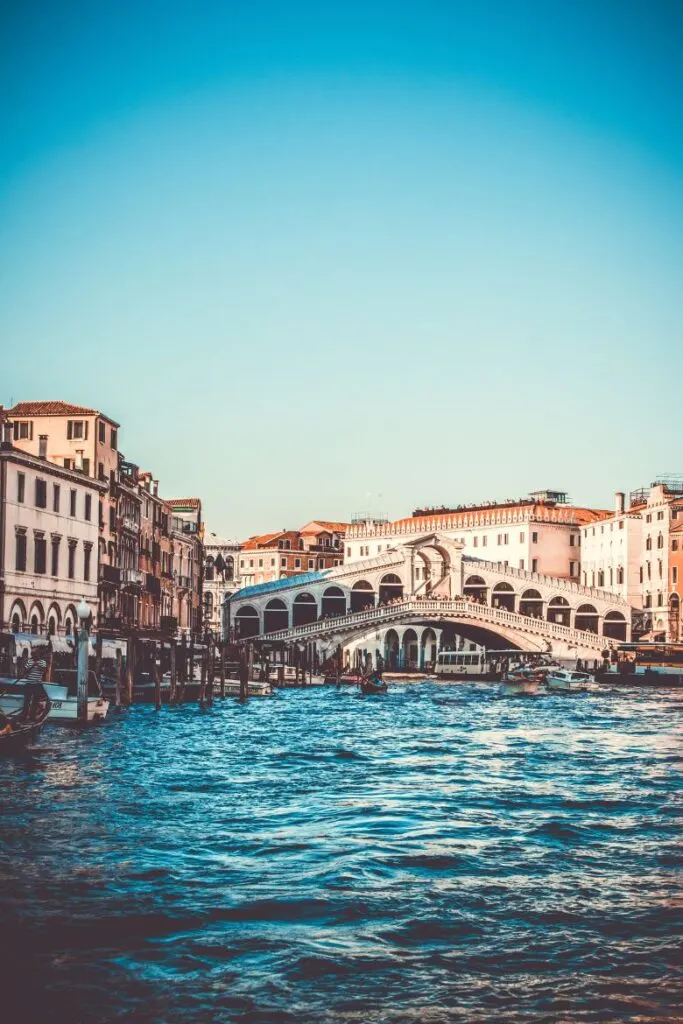 It's no secret that Venice is stunning. It's a travel blogger's dream. One of the perks of the winter season is that the city is less crowded, so it's far easier to take in the sights.
One of the most iconic spots has got to be Rialto Bridge, and I'm happy to confirm it's just as pretty in the winter. Especially in the pale winter light, or if you happen to get a smattering of snow.
Spot the city's Christmas lights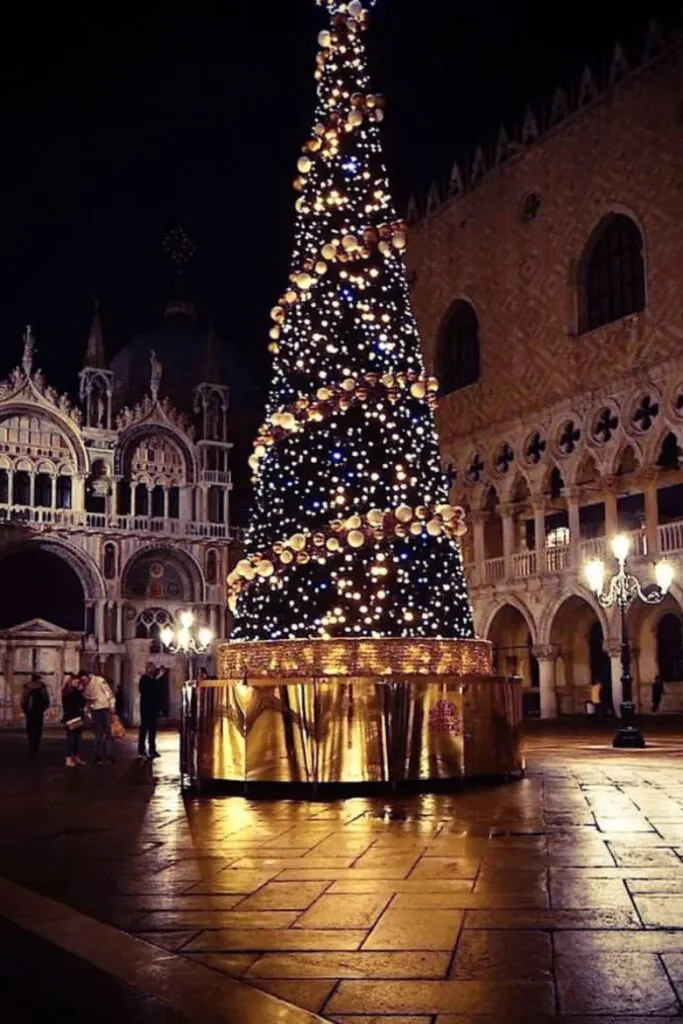 Christmas is absolutely magical in this city. If you're thinking about visiting Venice in winter, I'd recommend going in December, if you can.
One reason is the Christmas lights. Italy does 'em good, especially here. Catch them in the squares and around Rialto Bridge. There's just something so special about travelling at this time of year.
Wander around Piazza San Marco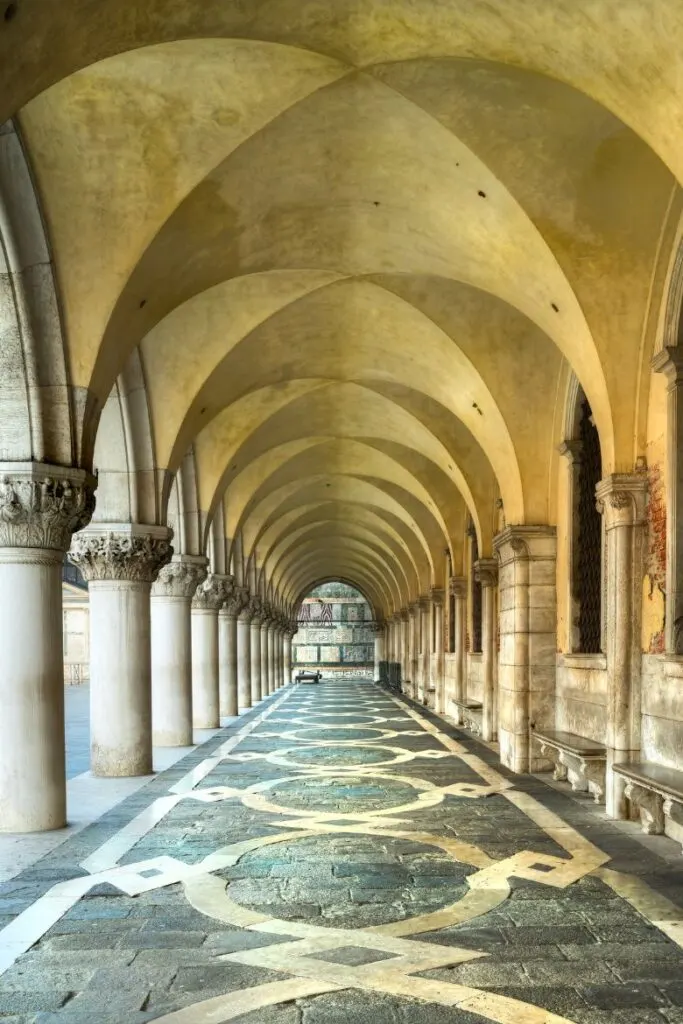 Piazza San Marco – also known as St Mark's Square – is Venice's principal public square, with tons to see and do.
I especially love it in December, when it has a huge Christmas tree and the glow of other festive lights. But honestly, it's worth a visit any time of the year.
Catch a glimpse of Basilica di San Marco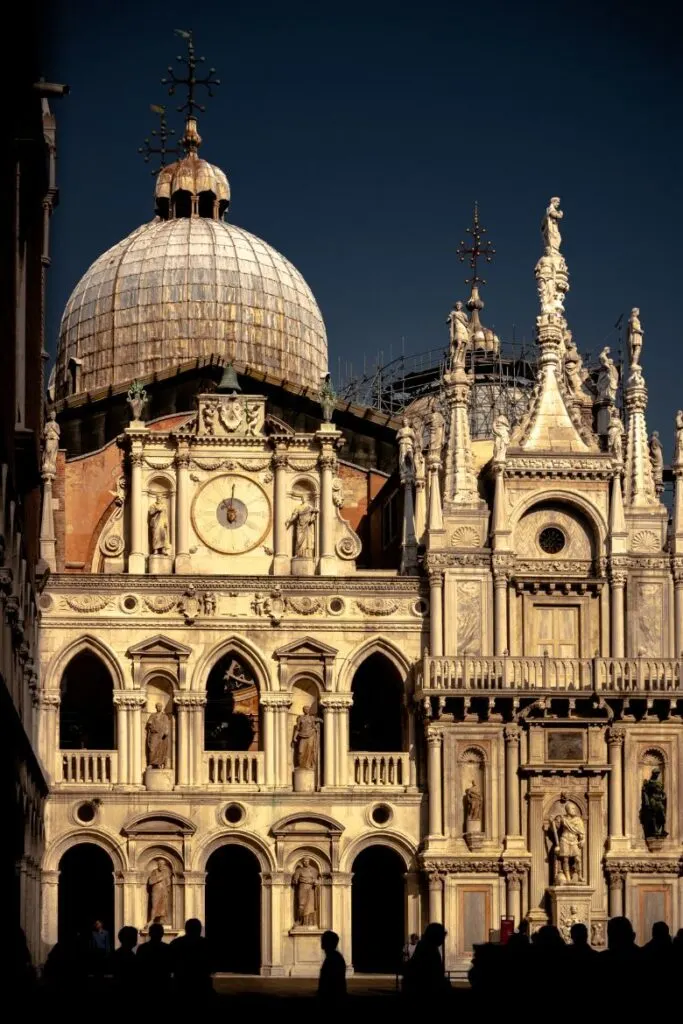 One of the best things about Piazza San Marco is that it's home to some of the most beautiful buildings in Venice. That includes Basilica di San Marco, otherwise known as St Mark's Basilica. It's one of the grandest, most beautiful Cathedrals in Italy, and has stood tall since 1094.
It's pretty awe-inspiring from the outside, but without the summer queues popping inside if you get a bit cold is a doddle.
Or Palazzo Ducale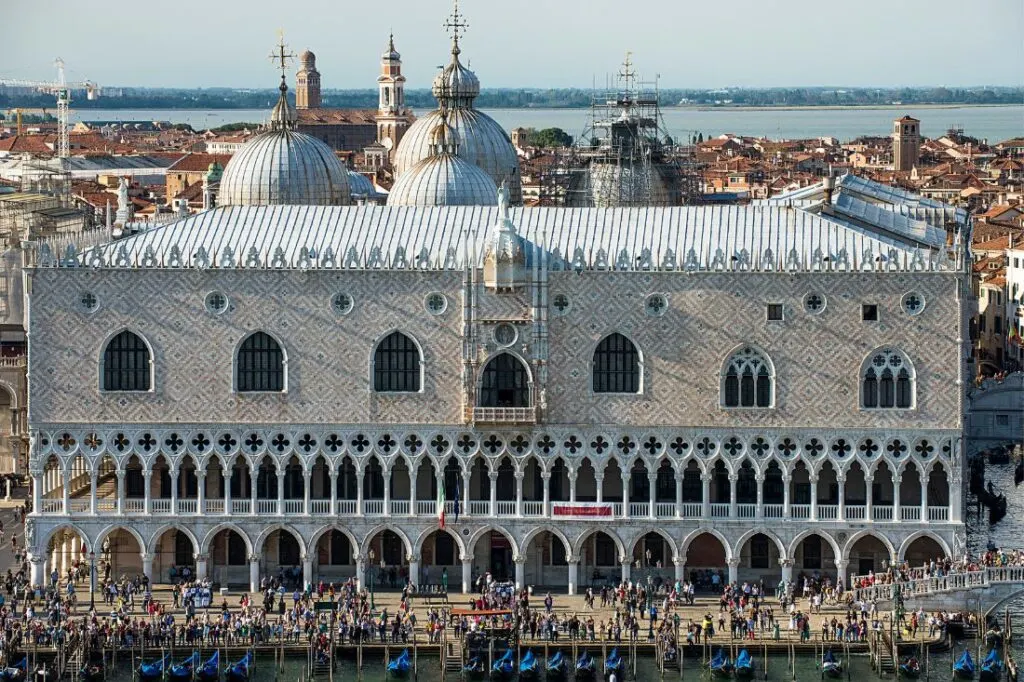 Cathedrals not your thing? Maybe a palace will be. Palazzo Ducale, or Doge's Palace, is one of Venice's main landmarks. It's an incredible display of Gothic architecture, and has the colourful history of having been both a fortress and a prison.
Visiting Doge's Palace? You'll have the chance to cross the famous Bridge of Sighs too. This is without a doubt one of the most popular tours in Venice, so get your tickets here to beat the queues.
Go on a gondola ride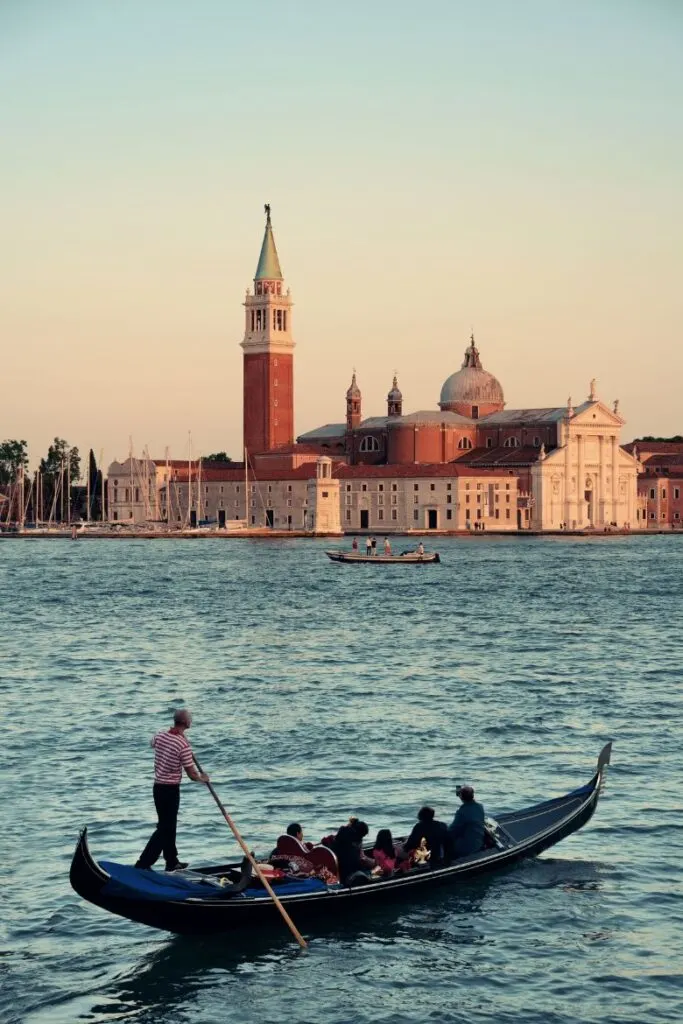 No trip to Venice is complete without a gondola ride, and there's no reason you can't do this in winter rather than summer. There are tons of providers too, so it's super easy – you can browse a few here.
I'd really recommend going on a gondola; they allow you to reach places you'd otherwise never get to explore. The views from the water are beautiful in the pale winter sun – alternatively, wrap up warm and you're sorted for a night ride.
Or hop on a grand canal boat tour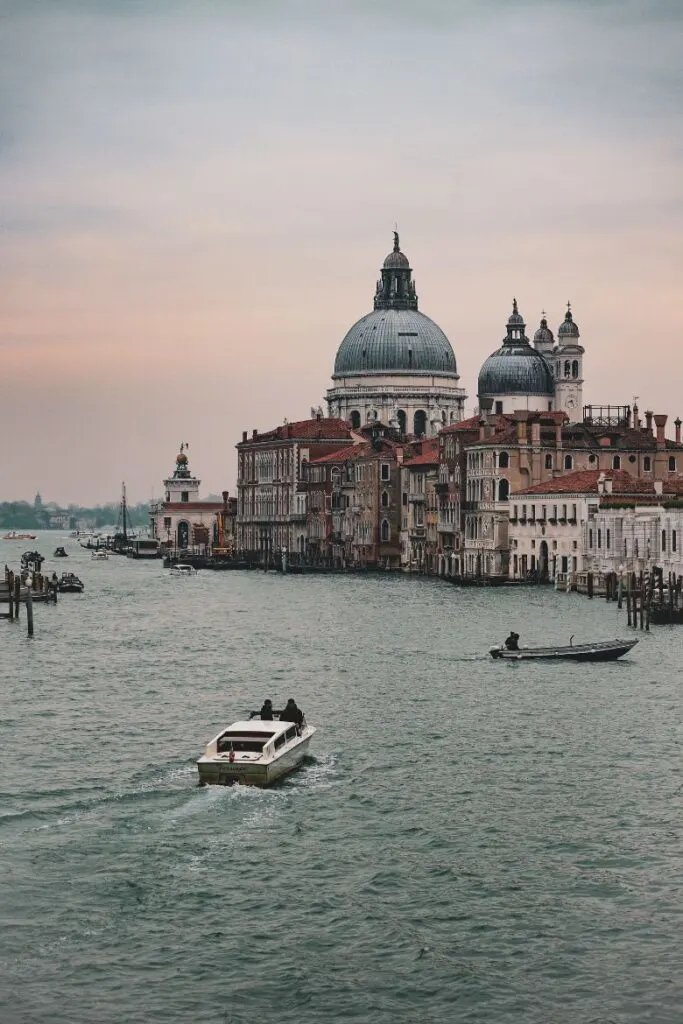 Luckily, if a gondola ride doesn't float your boat (pun entirely intended), there are other ways to cross the grand canal. One of my favourites is a boat tour – there are lots of tours, like this one, which take you along all of the city's main sights.
I firmly believe that boat tours are far from seasonal, which is what makes this one of my favourite Venice winter activities. Weird as that might seem!
---
Where to stay in Venice in winter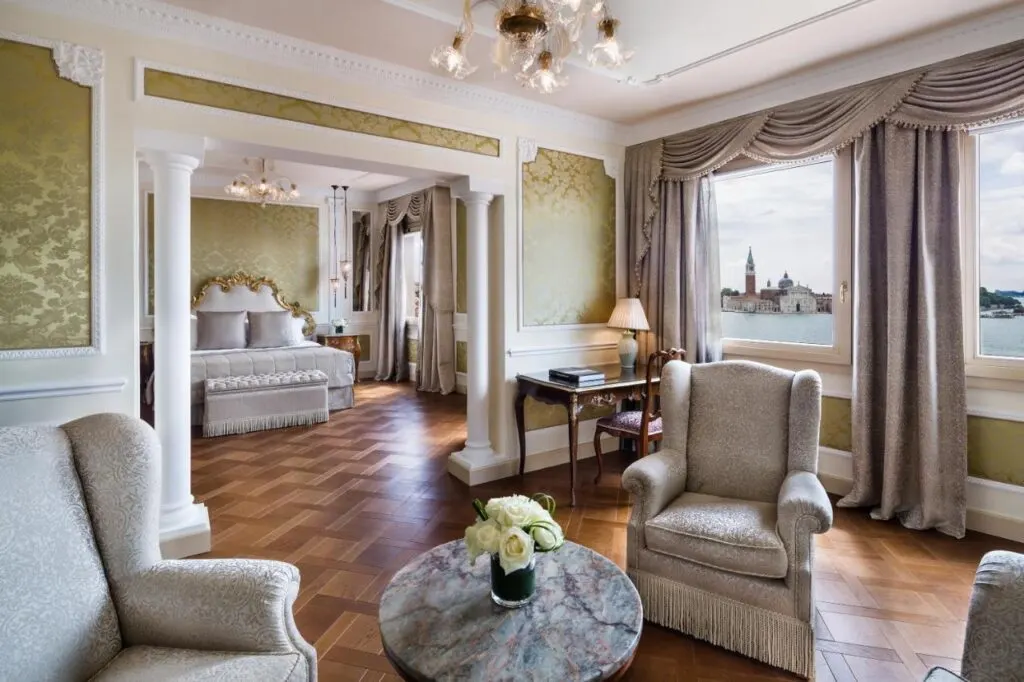 If you want to explore Venice in style, consider staying at Baglioni Hotel Luna. This hotel is located right in the heart of the city, with insane views out over the lagoon. It's just as nice inside, with antique furniture and fine wines. Bougie.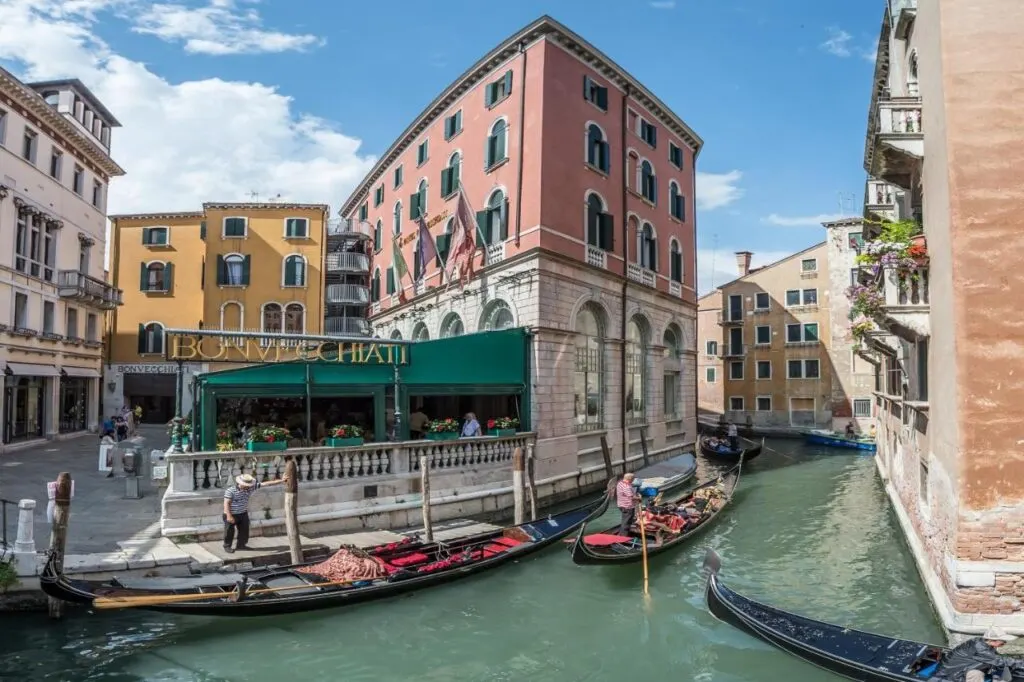 When I say Hotel Bonvecchiati is centrally located, I mean it has its own water landing for both gondolas and water taxis (the main way you get around Venice). Now that's central. It also means you've got views of the canal, and you're just a stone's throw away from Piazza San Marco and Rialto Bridge.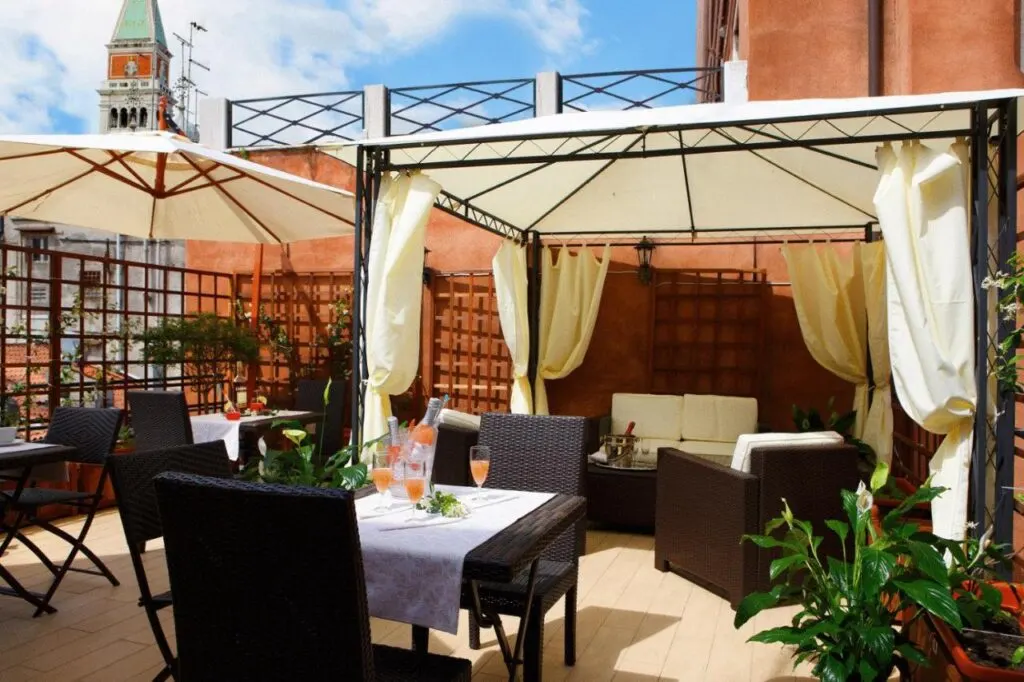 Hotel Castello is cheap, cheerful, but still packed with Venetian charm. It's got a super convenient location, a mere 200 yards from our favourite Piazza San Marco, and has a 24 hour reception to help you get the most of your holiday. Just because it's cheap, doesn't mean it's not nice: some rooms have a view of Venice's rooftops, and all of them have locally made Murano glass lamps.
---
Have you visited Venice in the winter time? Make sure you let me know if I've missed any must-sees in the comments – I'll add them to my bucket list for my own next trip!
Like this blog post? Then Pin it for the future!