From exploring Windsor Castle to a River Thames Cruise, these are the best things to do in Windsor, England!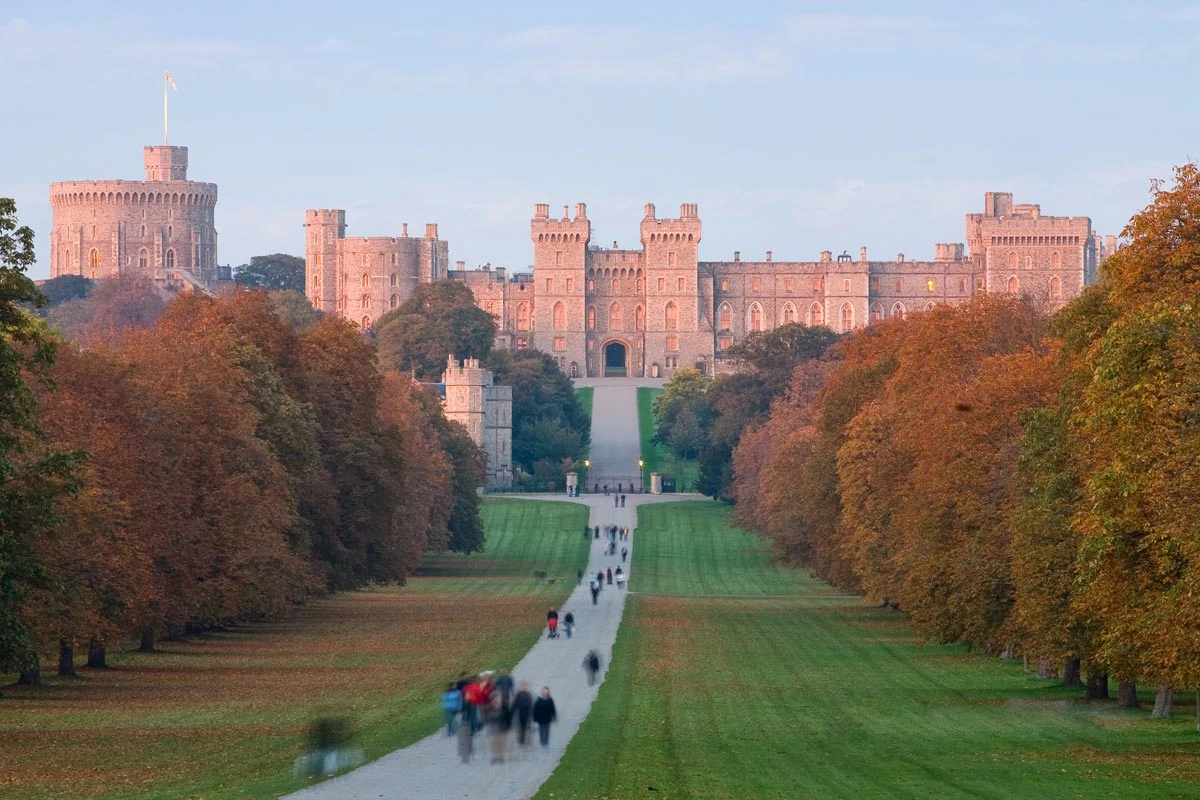 Are you looking for some of the best things to do in Windsor, England? Then you've come to the right place!
Home to Windsor Castle, beautiful country walks, cute quaint shops and traditional pubs, it's easy to see why Windsor is one of the most popular day trips from London.
Also, if you're a fan of the Royals (who isn't!?) then this is the place for you. I don't think I've seen more images of the Royal Family in my life – their images are everywhere.
I had never been to Windsor before so I was excited to see where the Queen calls home and have a nosy around Windsor Castle. Grand and opulent doesn't even come close to describing this place and it's definitely one of the highlights on any trip here.
So, if you're looking for an amazing day out then these are the best things to do in Windsor (the English one, not the Canadian one). I really hope you enjoy this place as much as I did!
If you're looking at what to do in Windsor, take a look at my video below! This should give you a little taster of what it's like here.
Getting to Windsor, UK
Windsor is without a doubt one of the best and most popular day trips from London. A lot of tourists make this trip, especially on the weekend.
If you're catching the train, the best route is from Waterloo Station to Windsor & Eton Riverside. This is a direct train that just takes 54 minutes. As always, if you can, book your point-to-point tickets beforehand to save some money.
If you live in west London, another route would be to get to Slough from either Ealing Broadway or Paddington, and then catch the train to Windsor & Eton Riverside. The route takes around an hour and 15 minutes.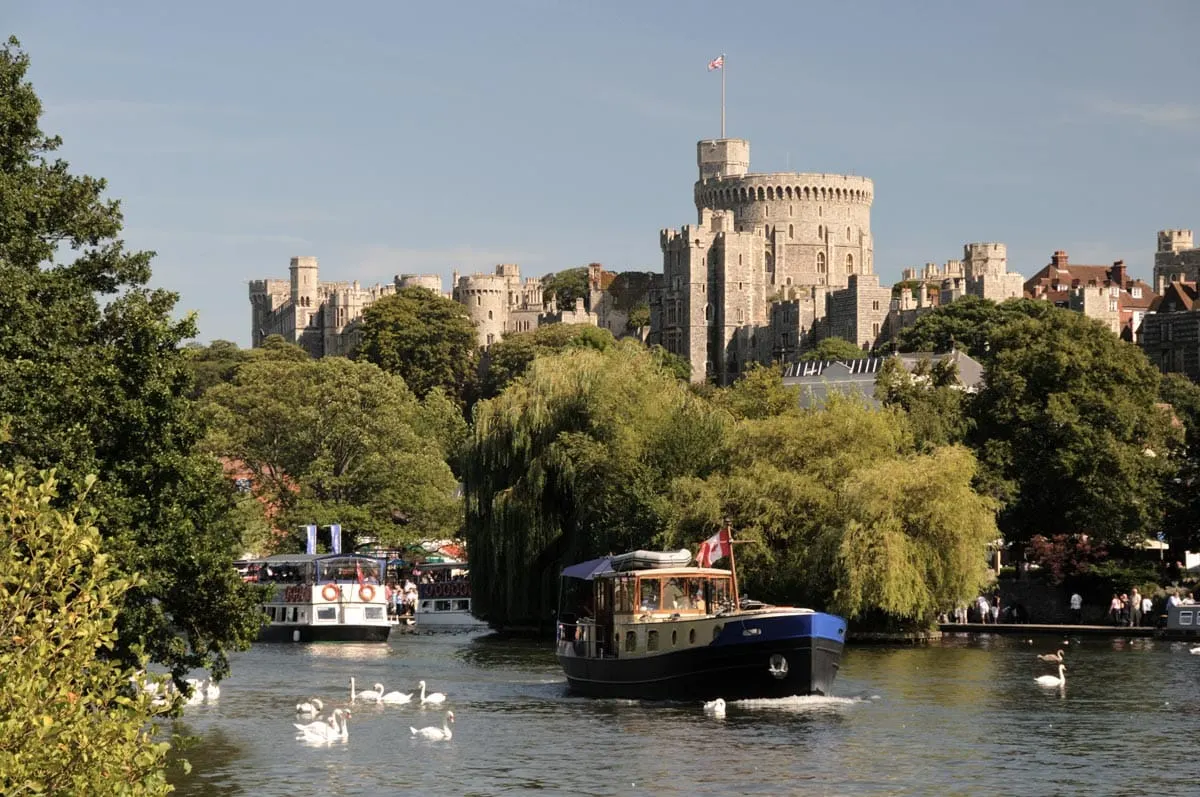 However, I wanted to go on a bit of a road trip to Windsor.
Jumping in my Mazda CX-5 which I hired for the day, the drive along the M4 only took me 45 minutes, so it is by far the quickest route. Also, it meant I could explore some of the surrounding countryside too which is what road trips are all about.
I love going on a road trips from London and it was great exploring somewhere new too. Hopefully my video will inspire you to go on a bit of a road trip yourself. Let me know if you have any questions at all!
Things to do in Windsor
1. Explore Windsor Castle and see where the Queen lives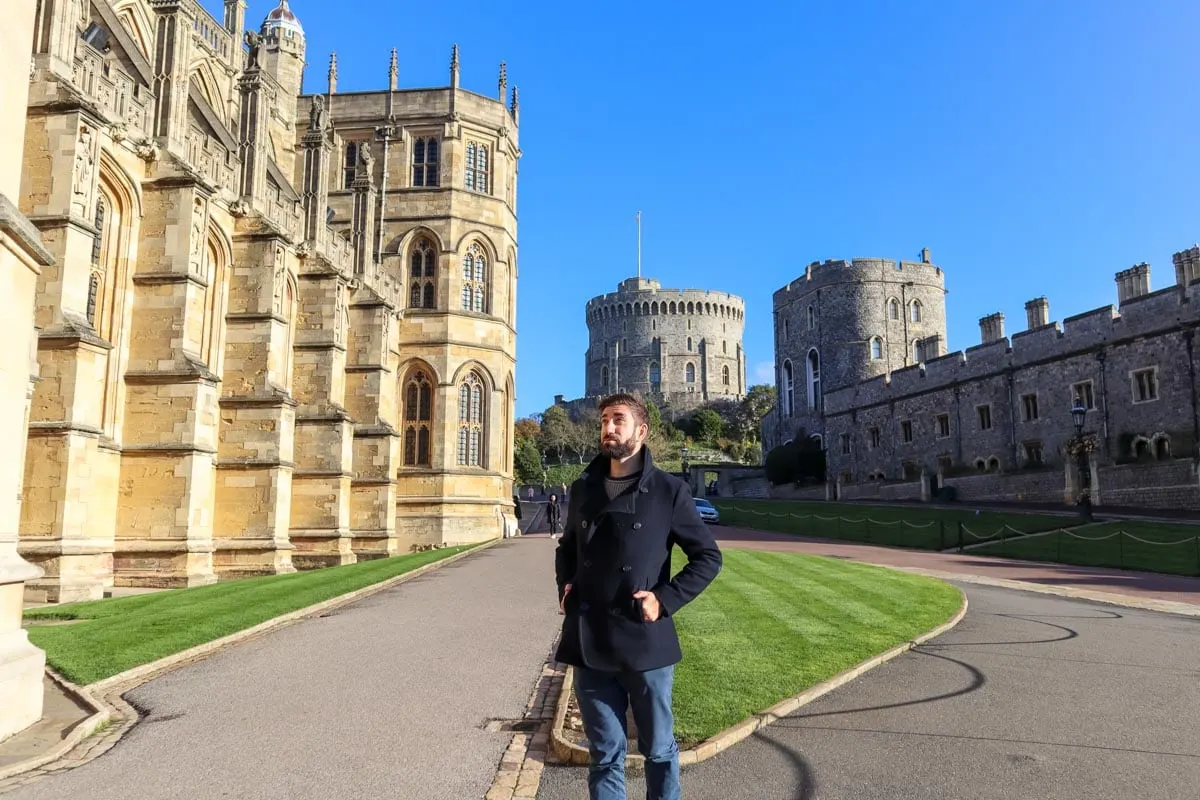 Windsor Castle attracts a staggering 1.5 million tourists each year making it one of the top things to do at Windsor.
Now, I wouldn't consider myself a Royal. I'm not glued to the TV every time they appear on the news. However, there is something pretty cool about exploring the place where the Queen lives.
Windsor Castle boasts some serious history too. This is the oldest AND largest inhabited castle in the world. In fact, the Royal family have been living in Windsor Castle for nearly 1,000 years.
Founded by William the Conqueror in the 11th century, it has since been the home of 39 monarchs. I love history like this.
I really enjoyed wandering around Royal Windsor and it really is as grand and ornate as you'd imagine. The rooms themselves are something else (though you can't take photos inside) and it was brilliant seeing a tiny slice of how they live on the other side of the fence.
Windsor Castle is one of the most famous landmarks in the UK, and it's definitely one to add to your UK bucket list!
A Windsor Castle tour costs £21.20 per person and a family ticket (2 adults and 3 under 17s) cost £54.70. This is such an amazing way of learning more about the castle and I'd really recommend it.

2. Get your walking shoes on for The Long Walk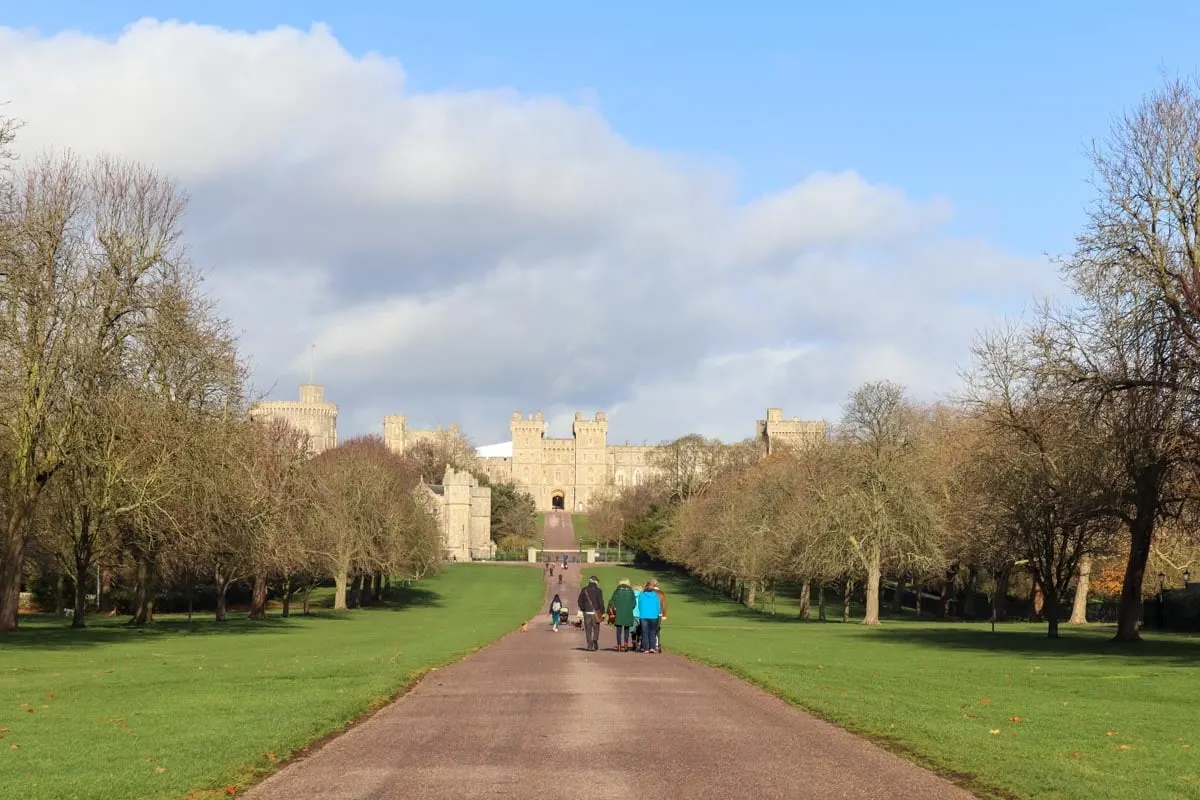 One of the most famous images of this town is the Long Walk. This a path straight as a Roman road leading from a statue to Windsor Castle at the other end of it.
This tree-lined avenue stretches down towards the ancient fortress. It really illustrates the regal grandeur and Royal heritage of Windsor Great Park.
If you're feeling up for it, you can walk the 2.65 miles all the way to the statue of The Copper Horse at the top of Snow Hill. From here you have the best views all the way back to the castle.
Apparently Snow Hill was where King Henry VIII sat and waited for news of the execution of his second wife, Queen Anne Boleyn, so think about that while you're up there – this place has a lot of history!
Also, make sure you've got your camera with you. There are always loads of deer wandering around the park and they make for a great photo opportunity.
3. Visit Queen Charlotte Street, officially the shortest street in the UK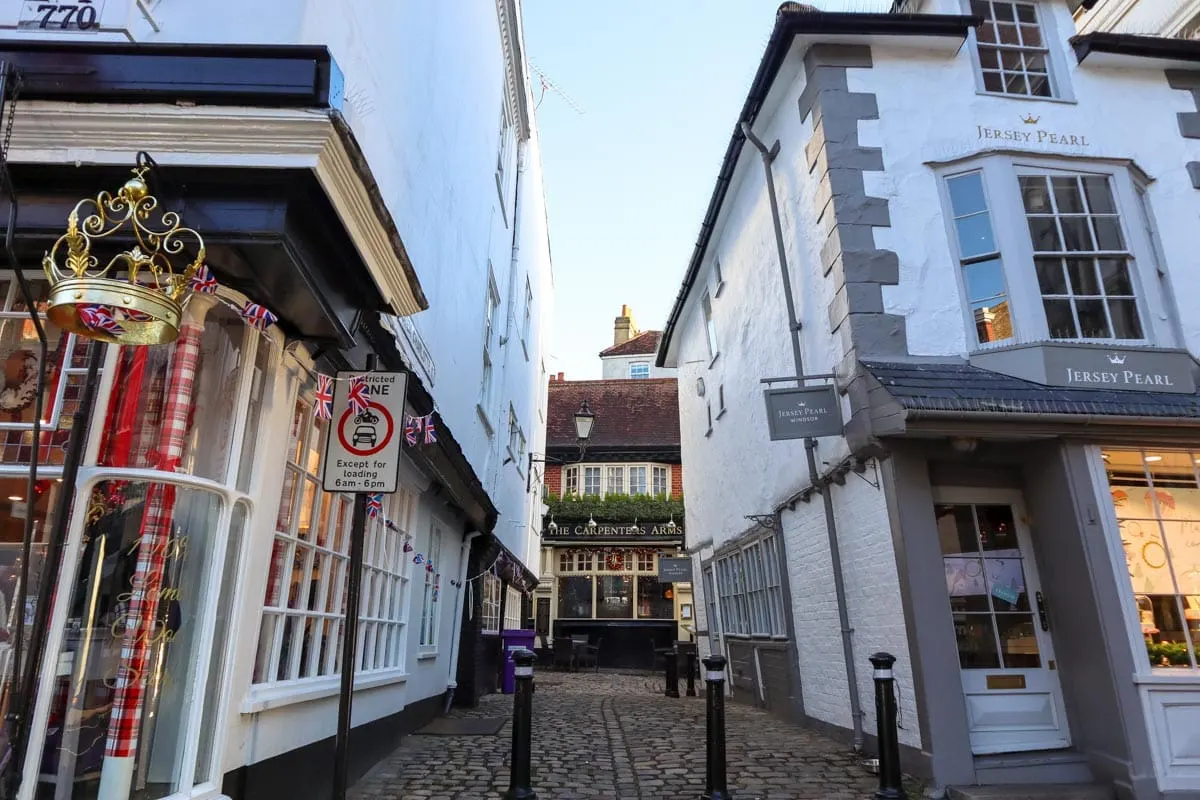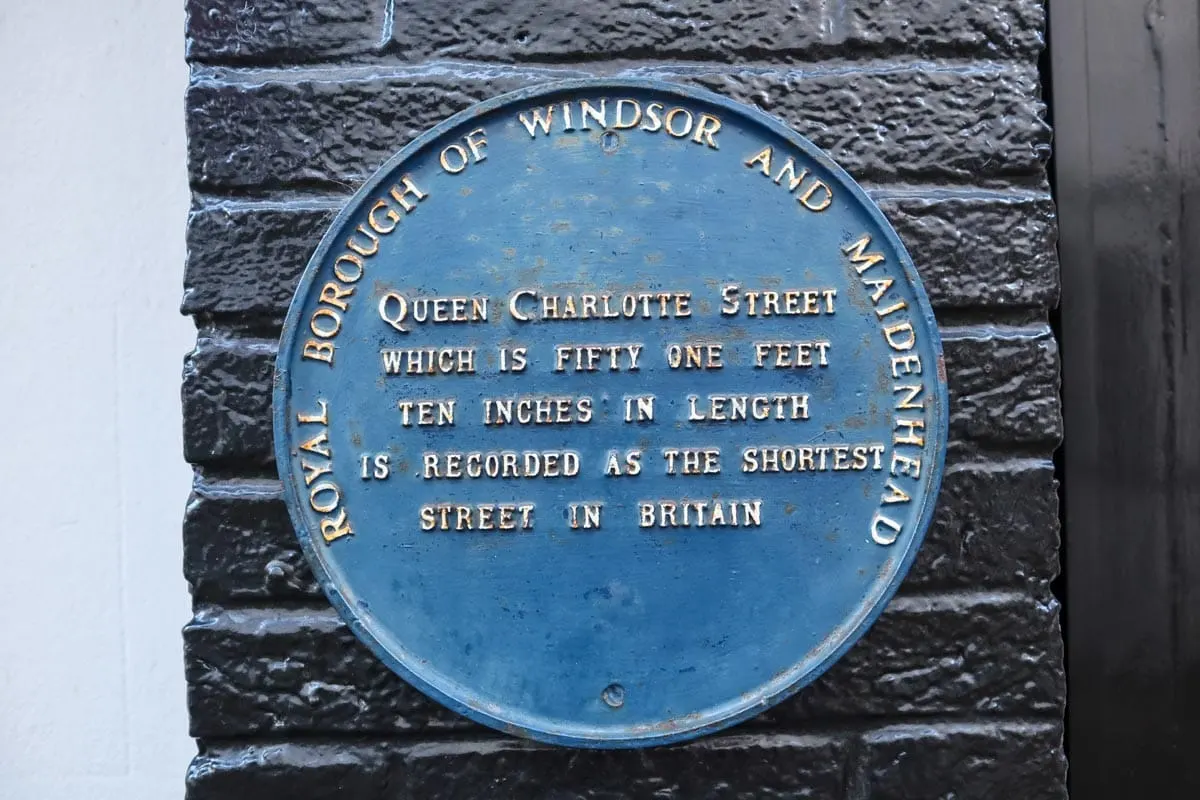 Now this is a bit of a contentious one as I've seen at least two other places making the same claim. However, officially, Queen Charlotte Street is the shortest street in the UK. How do I know that? Because Queen Charlotte Street is the only one with a Royal seal of approval!
On one of the walls in Queen Charlotte Street a plaque reads: "Queen Charlotte Street which is fifty one feet ten inches in length is recorded as the shortest street in Britain." Hard to argue with that one.
The quirky cobblestone street is just 50 yards from Windsor Castle so make sure you add this to your list of things to do in Windsor.
Also, there are no fewer than three pubs all within touching distance of Queen Charlotte Street so just another reason to visit.
4. Also wonder how the Crooked House is still standing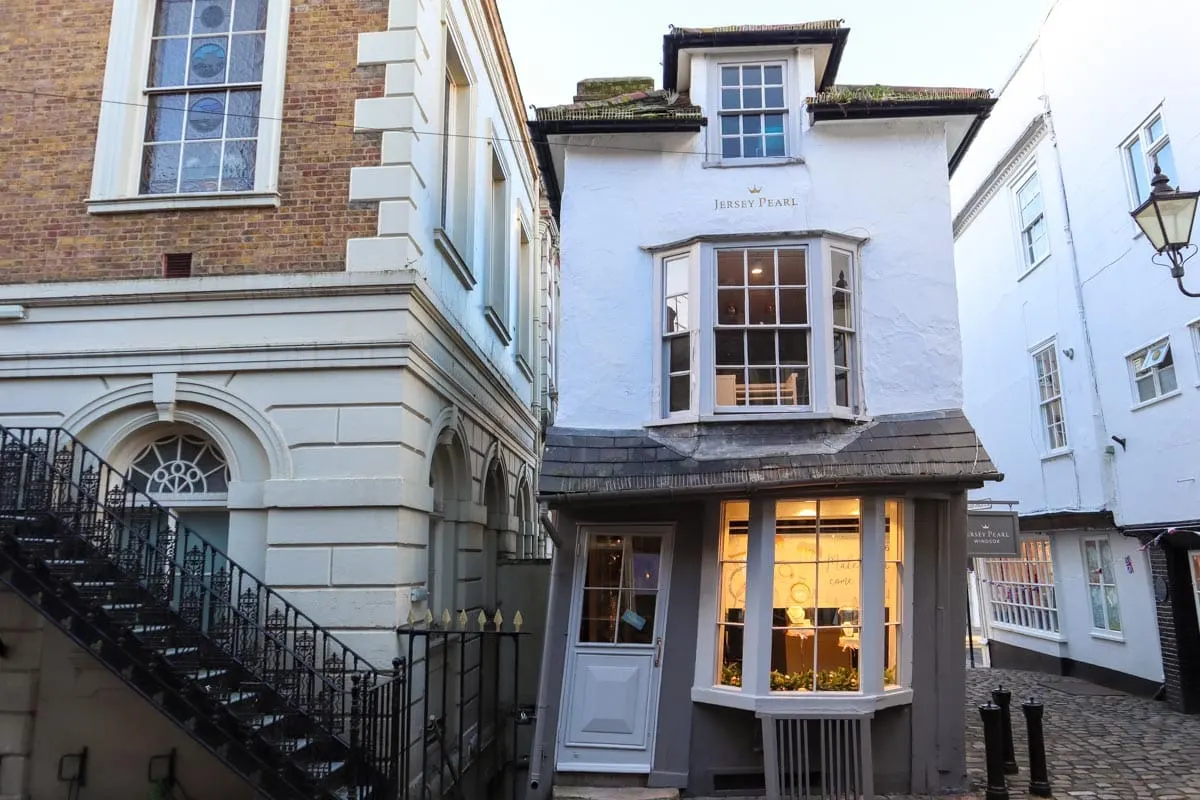 This is one of the quirkier attractions right in the heart of the town centre. Originally built in the late 1500s, this quaint English house got its lean on in the 18th century after it was rebuilt using wood that ended up contracting. And when I say it leans, it really does lean – this isn't just an optical illusion or anything.
These days, it is home to a jewellers but it is also a fantastic photo op in Windsor, especially if you're visiting Queen Charlotte Street too. It can get quite busy on this street around lunchtime so I'd recommend coming early. If you're wondering what to see in Windsor, make sure the Crooked House is on the list.
5. Have lunch in a very traditional English pub
You can't visit old-fashioned English towns like Windsor and not have a proper traditional pub lunch. Luckily, pubs aren't in short supply in Windsor town centre.
Windsor is one of those places that has a pub on every corner. A few of the most popular are:
The Boatman – This is down by the River Thames and has some gorgeous views of Windsor Castle.
The Royal Windsor – The Royal Windsor offers artisan drinking and dining with spectacular views of Windsor Castle.
The Horse & Groom – The Horse & Groom, opposite Henry VIII gate at Windsor Castle, is a quintessentially English historic pub. This is also one of the oldest pubs in Windsor dating back to the 18th century.
Windsor & Eton Brewery – If you fancy sampling the local craft beers in Windsor then Windsor & Eton Brewery is the place for you. They also do tours of their brewery on the weekend.
The Two Brewers – This was probably my favourite pub in Windsor and it was absolutely packed. Located next door to the Long Walk, this is the perfect watering hole after a stroll in the Royal Parks. The food is fantastic too.
6. Go for a cruise along the Thames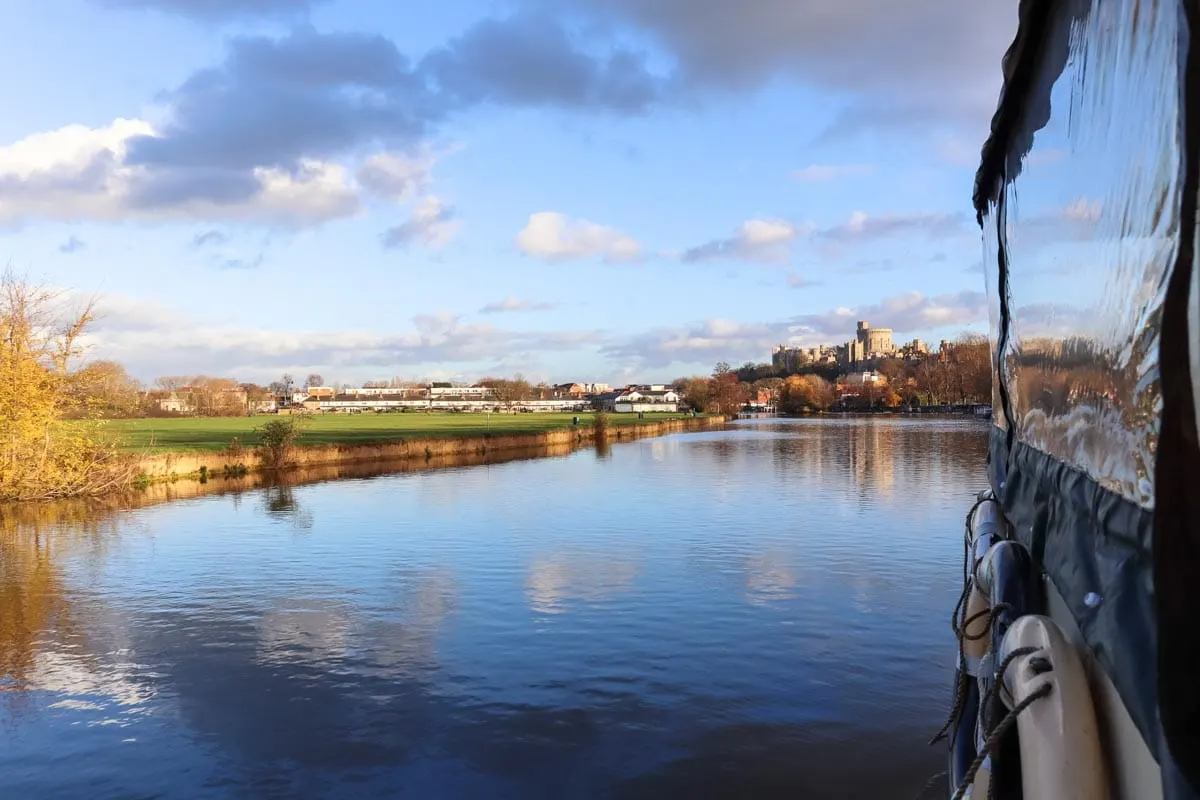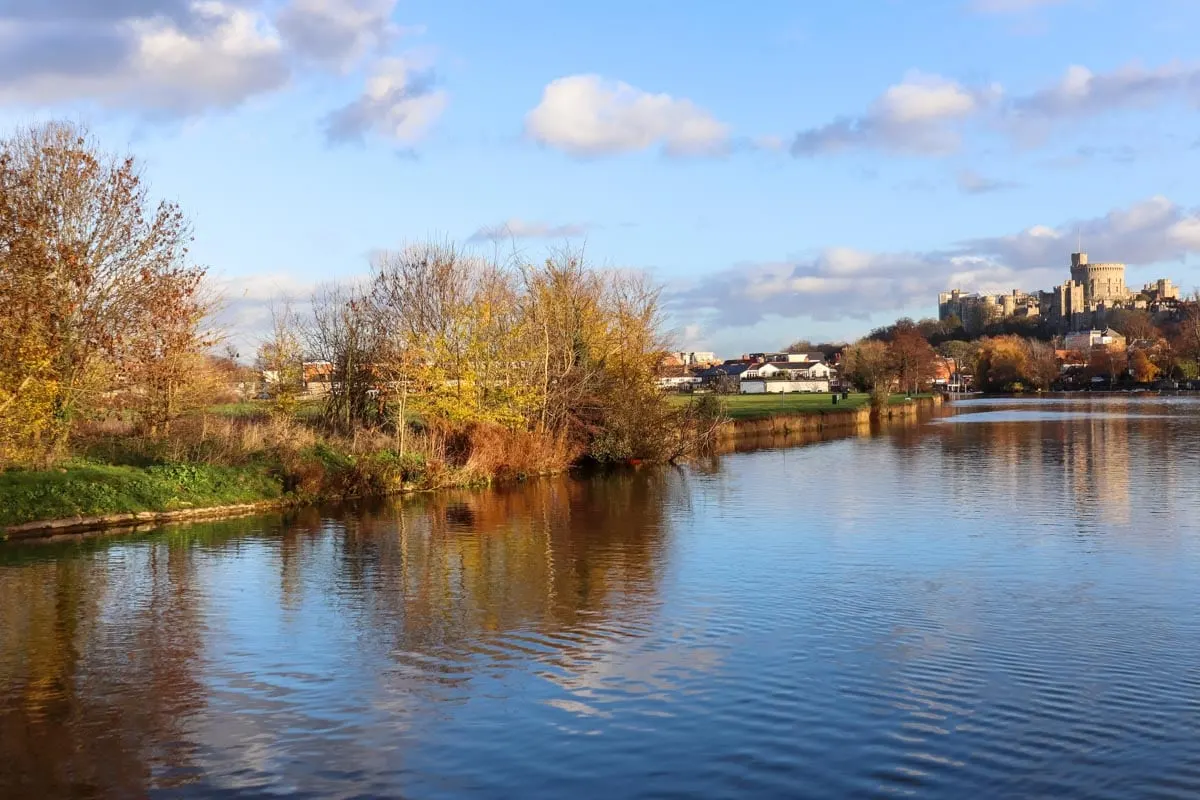 One of the top things to do at Windsor is to go for a cruise along the Thames.
There are a few companies to choose from but French Brothers were recommend to me so I went with them.
My boat trip took me past Eton College, Mill House and Windsor Racecourse with the most gorgeous views of the surrounding countryside.
Also, the view of the castle coming back into Windsor was stunning (hopefully you can see that in my video!) It's definitely worth the trip just for that view alone.
The round-trip takes 40 minutes and there's commentary on board the boat explaining what you're seeing and the history of the area. There's even a bar on the boat for those of you who are thirsty!
I really enjoyed my little cruise along the Thames and it was a great way of seeing more of Windsor while learning about the history too so I'd definitely recommend this activity.
Tickets cost £9 for adults and £6 for children, though if you book online beforehand tickets cost £7.95 and £5.30 respectively.
7. See more swans than you've ever seen in your life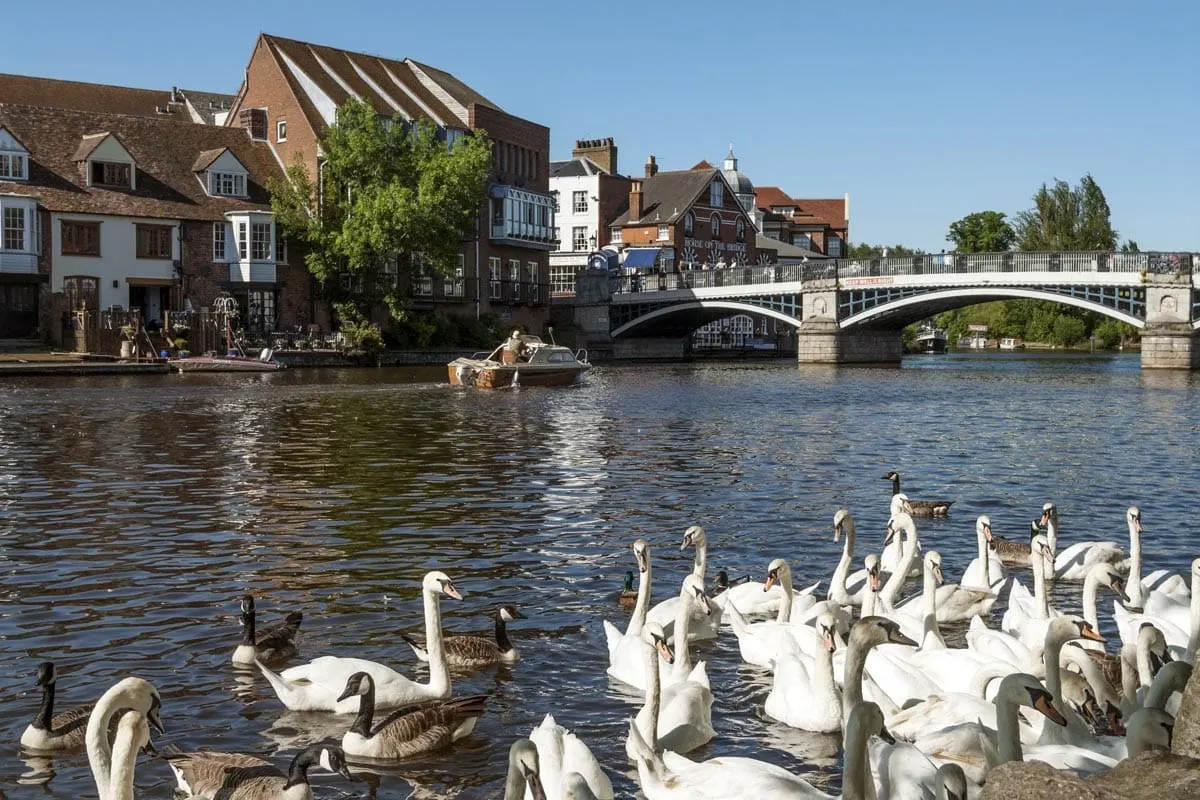 I think the swans here are onto a good thing.
Down by the River Thames you'll see swans line up waiting to be fed from tourists and I've never seen so many swans all in one place.
One thing I will say is be careful! These swans certainly aren't afraid of people and they can get very close to you demanding to be fed. If you're with a small toddler it's probably best you don't get to close just in case. Best to enjoy their beauty from a few steps back.
8. Shop at the Royal Shopping Arcade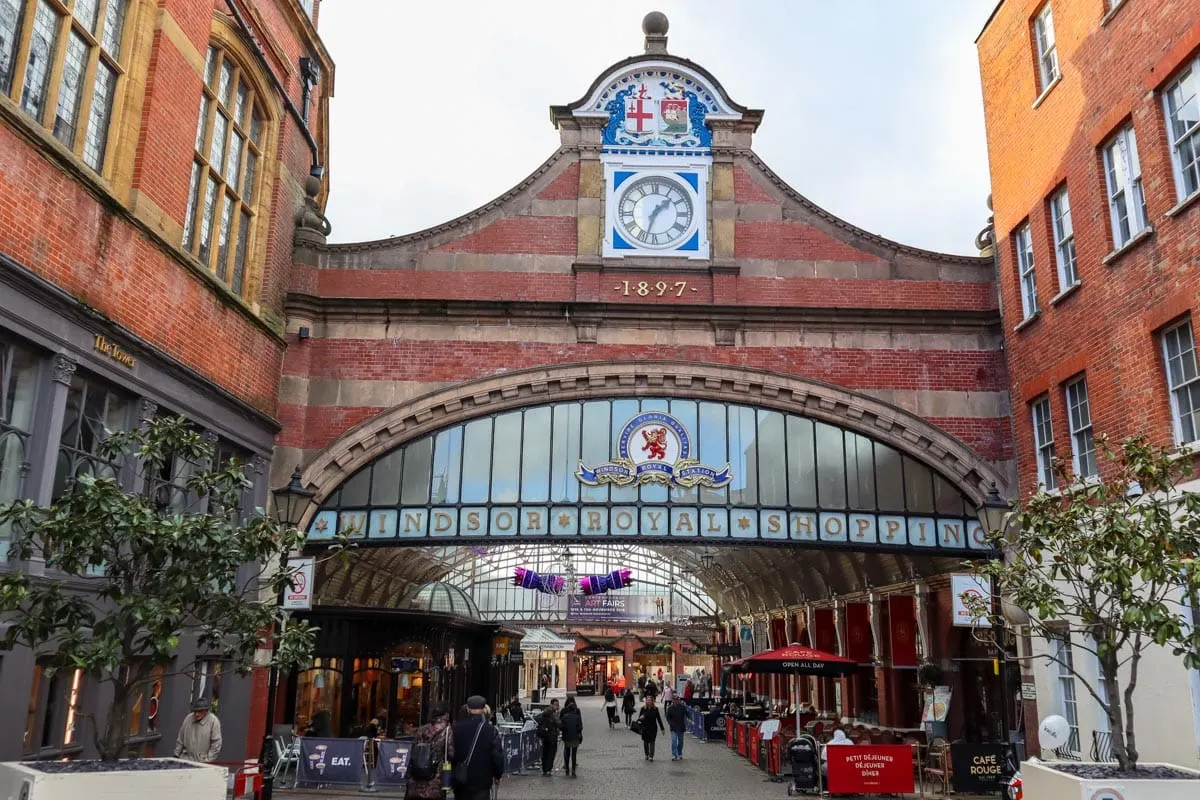 Located opposite the castle is Windsor Royal Station, a Grade II listed Victorian railway station. This is the main shopping destination here.
This place was converted from a railway station to a shopping arcade in the 1850s but the beautiful architecture still stands today. Stepping in here feels like you're going back in time – everything is so old fashioned.
There are a few restaurants like Café Rouge and Pizza Express here too. Even though they are chain-restaurants they are in such a lovely old-fashioned setting. The Royal Shopping Arcade is right in the town centre.
9. Have a flutter at Windsor Racecourse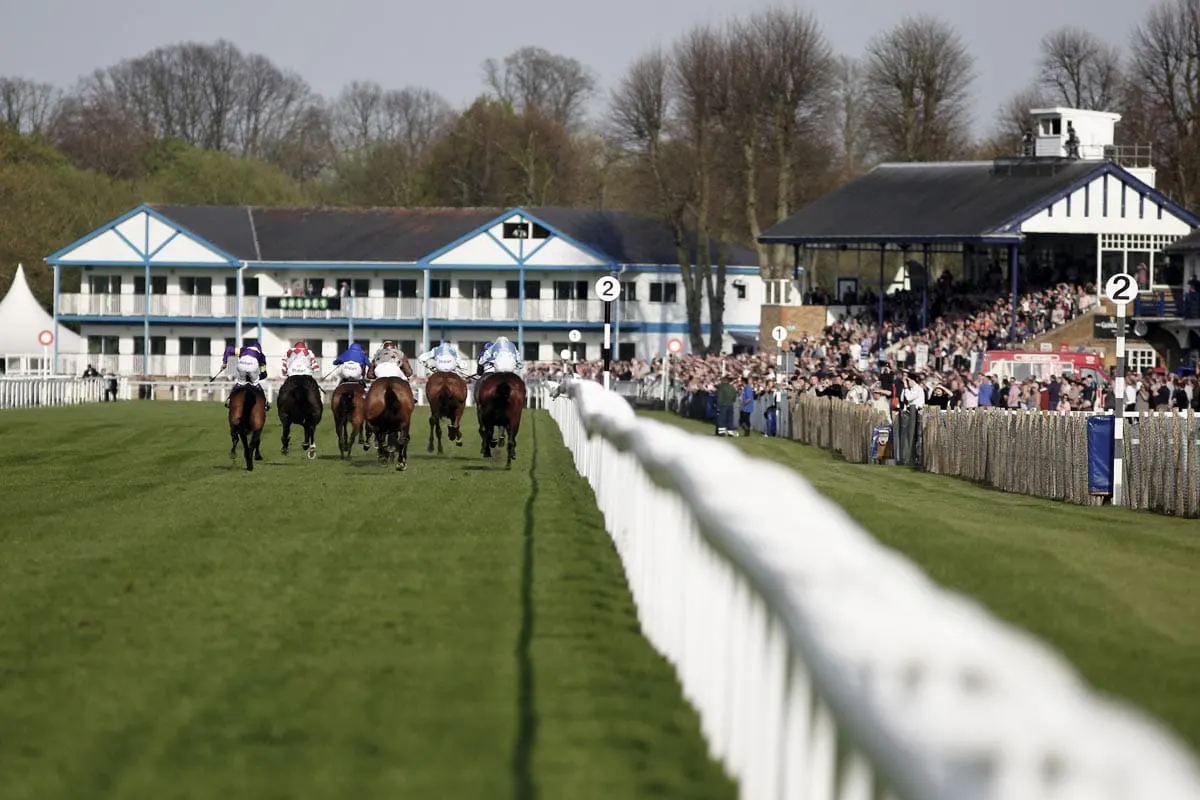 I don't think there's anything more quintessentially English than horse racing, especially in a place like Windsor.
Set on the River Thames and in the shadow of Windsor Castle, Windsor Racecourse is up there as one of the most beautiful in the UK.
The race calendar runs from April to October with some of the UK's biggest horse racing events such as Ladies Day, so if horse racing is your kinda thing then add this to your list of things to do in Windsor!
10. Be a big kid at Legoland Windsor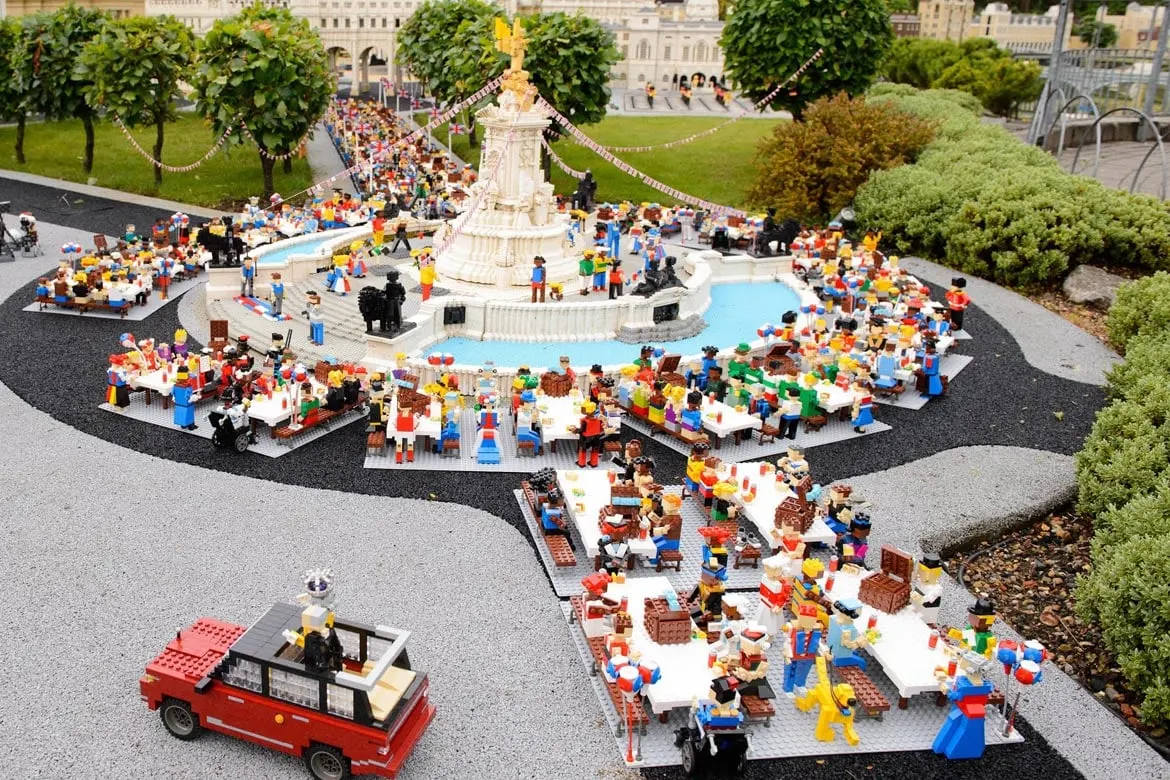 If you're looking at what to do in Windsor then make sure you add Legoland to your list.
This place is iconic in the area and is the perfect family fun activity – your little ones will love you forever if you take them here.
At Legoland Windsor there are over 55 rides and attractions where children can fly through the treetops to escape fearsome dragons, ride the thrilling rapids with a Viking fleet or enjoy the UK's only Lego Star Wars Miniland Model Display. Being a bit of a Star Wars geek this is always my favourite.
The Legoland experience continues even after park closing time in the fun Legoland Hotel. Each room is full themed so it's like sleeping in a lego house!
11. Treat yourself at the Sir Christopher Wren Hotel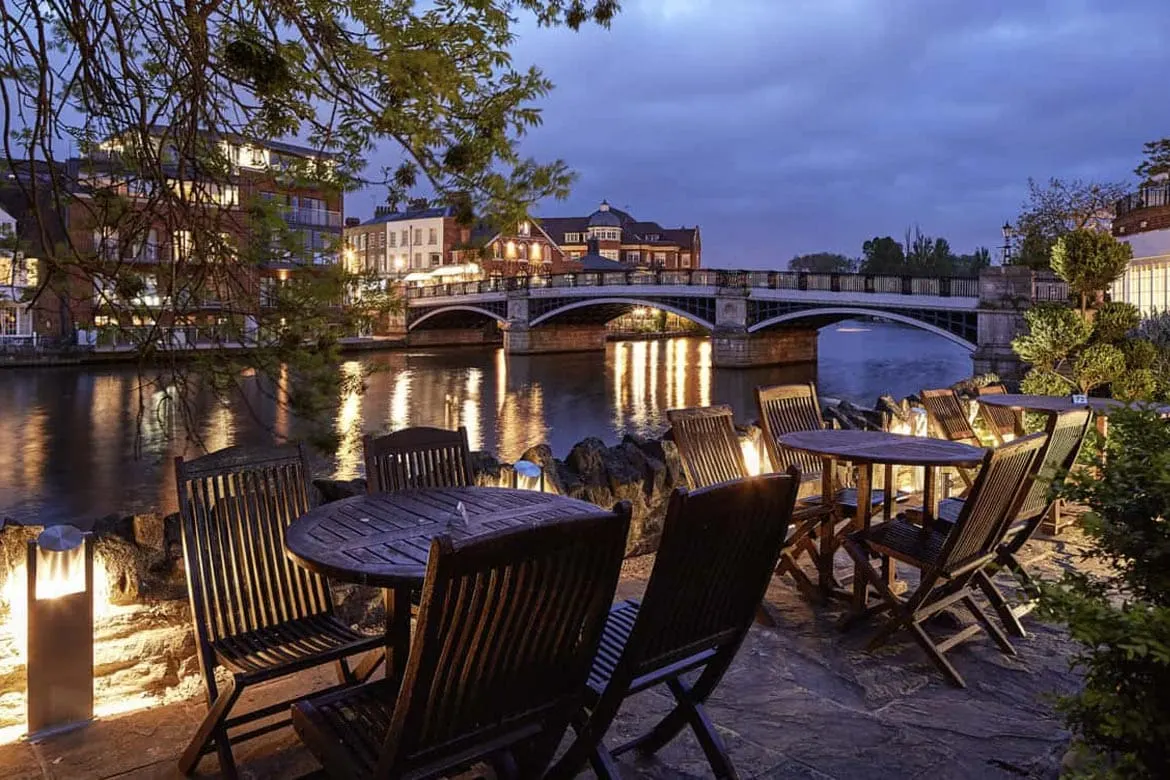 If you're looking for one of the best hotels in Windsor then take a peek at the Sir Christopher Wren Hotel.
This 17th-century house is between the banks of the River Thames and the Castle. It is now a 4-star hotel and is in such a stunning location.
The spa at Sir Christopher Wren Hotel has a sauna, an outdoor spa bath and a large 3-level gym with yoga and a relaxation room. That means, if you're looking to treat yourself to a little R&R then you can do it here.
Set by the river, The Brasserie at Sir Christopher Wren has been awarded for its modern European cuisine, made using seasonal produce. Also, staying here means you get to pack in even more things to do the next day.
Prices are around £167 for a double room and includes breakfast. Trust me, it's worth it for the views of the river alone!
---
Are you planning a trip to Windsor? If so, what are you most looking forward to doing when you're there? Let me know in the comments below!
Like this blog post? Then make sure you Pin it!