From the sleek modern style to classic Japanese minimalist design, these are the best boutique hotels in Hiroshima for your next trip!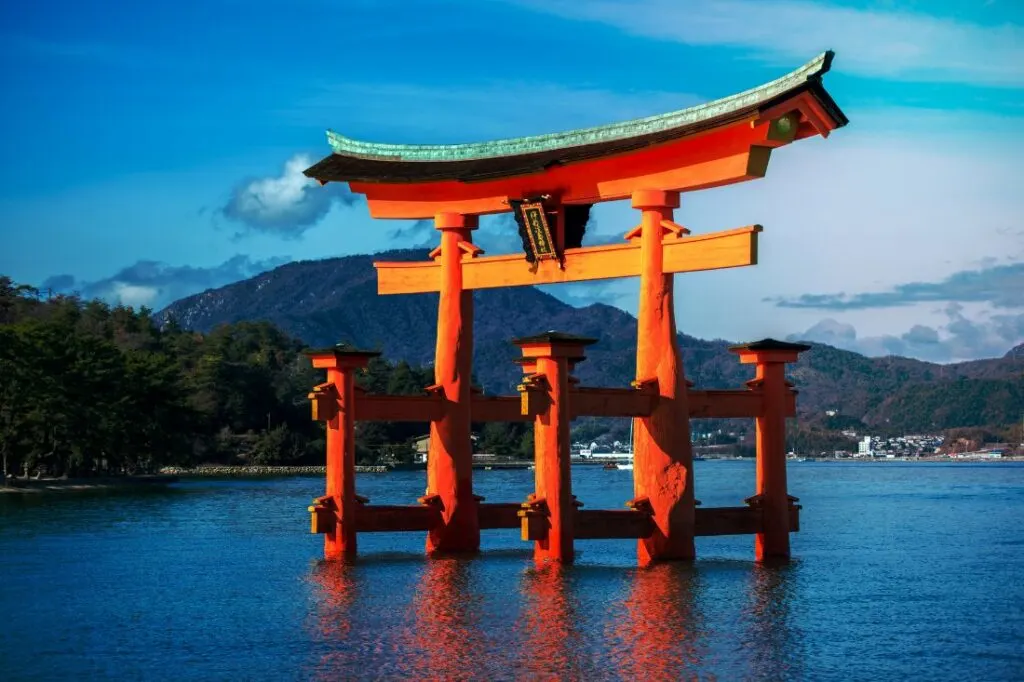 Filled with history, culture and beautiful design, Hiroshima in Japan is a popular destination with travellers from all around the world. It's one of those places that flies in under the radar, but it is such a stunning place to visit.
One of the hardest things on any trip is deciding where to stay. I know I always look at the neighbourhoods as much as the hotels because I love being in the heart of everything. I hate being away from the action. So, if you're planning your trip and you're looking for the best boutique hotels in Hiroshima, you've come to the right place!
Whether you're looking for sleek and cool modernist-design hotels or more traditional grand hotels, there's something in Hiroshima to suit everyone. I love these small Hiroshima hotels because they all have a little something that sets them apart from the pack, and you know that you're going to have a unique experience.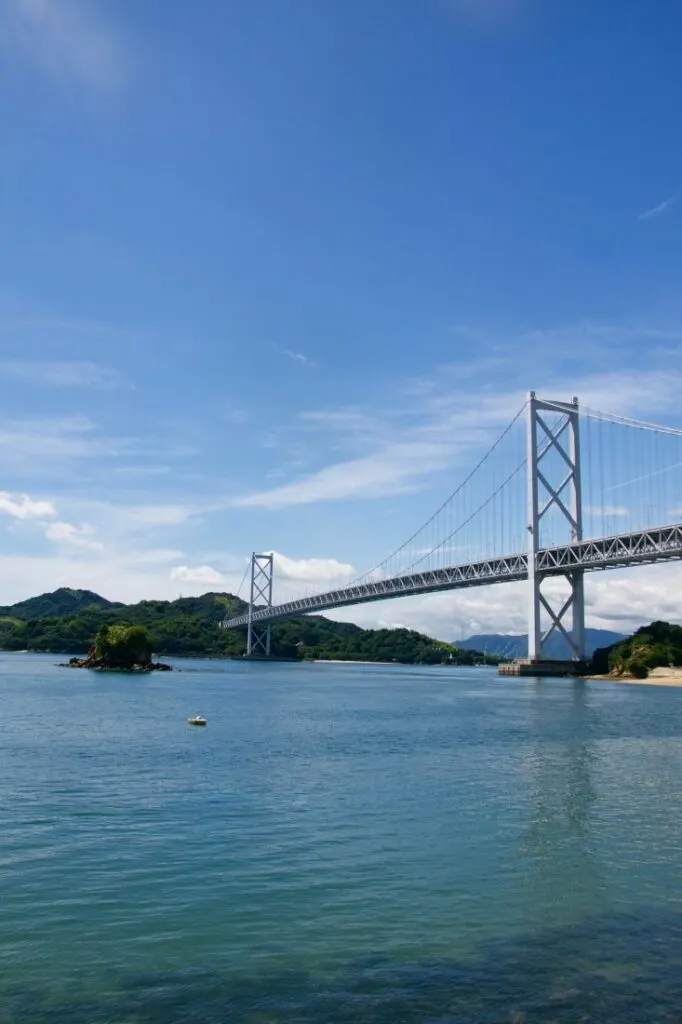 From the futuristic and green vibes of the KIRO Hiroshima to the more classic Japanese style of FAV Hotel Hiroshima Stadium, there is bound to be a boutique hotel in this stunning city that ticks all of your boxes.
Maybe you want to be close to Hiroshima Peace Memorial Park or the Atomic Bomb Dome, or perhaps you want to be near the bustling nightlife of the Hondori district. Whatever your vibe for your next trip to Hiroshima, I've got you covered with this list of the best boutique hotels in Hiroshima.
If you're heading to Japan, then don't forget to check out my guide to Japan. In this guide I go through where to go and what to do for first-timers.
Where to stay in Hiroshima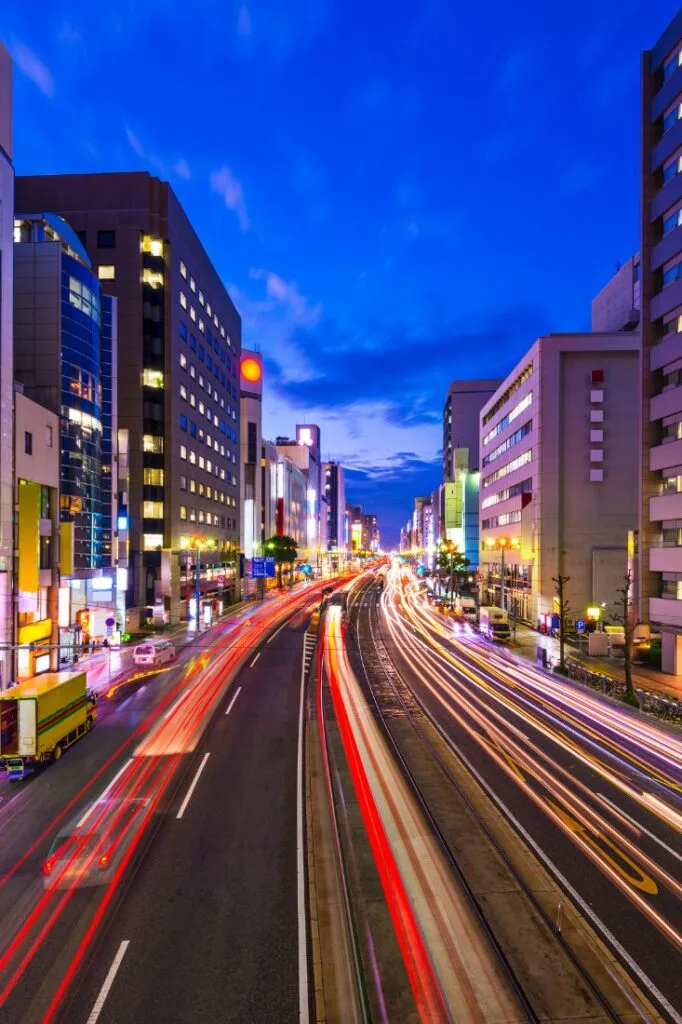 Motomachi: If you wanna be close to all the action and major tourist destinations, opt to stay in the Motomachi area of Hiroshima. It's the perfect option for first-timers who want to be in the heart of things!
Kakomachi: This is a pretty small area of Hiroshima but it's full of bustling activity and you can easily get to the best bars and clubs but also can get to all the top sights!
Hondori: If you want to experience the best nightlife in the city, book a stay at a boutique hotel in Hiroshima's Hondori district. Whether you love bars, clubs, cafes, or restaurants, Hondori is perfect for night owls!
Nakamachi: Need a more upmarket district to call home on your trip to Hiroshima? Nakamachi is home to some amazing boutique shops, high-end clubs and restaurants, and more!
Hijiyamahonmachi: This might be a little further out from the main sights like the Peace Memorial Park, but Hijiyamahonmachi is a calm and beautiful neighborhood that's easy to get to on public transport, ideal for families.
---
Boutique hotels in Hiroshima, Japan
Luxury Hotels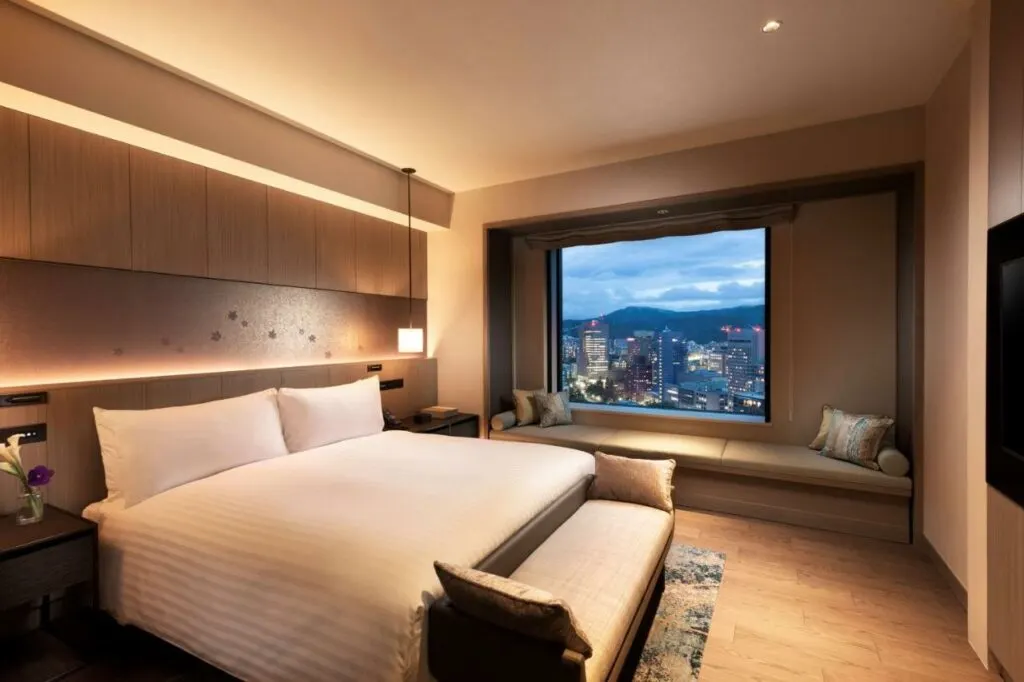 Now, I'm gonna be honest, Hilton isn't exactly a boutique hotel brand, but this hotel near the Myoei-ji Temple is undoubtedly one of the best places to stay in Hiroshima. With a central location, spacious rooms, and a ton of food offerings on-site, it's a great base to explore the city.
With a pool, views across the city, and all the high-end amenities that we've come to expect from Hilton, it's no wonder that the Hilton Hiroshima is a favourite among travellers from all around the world!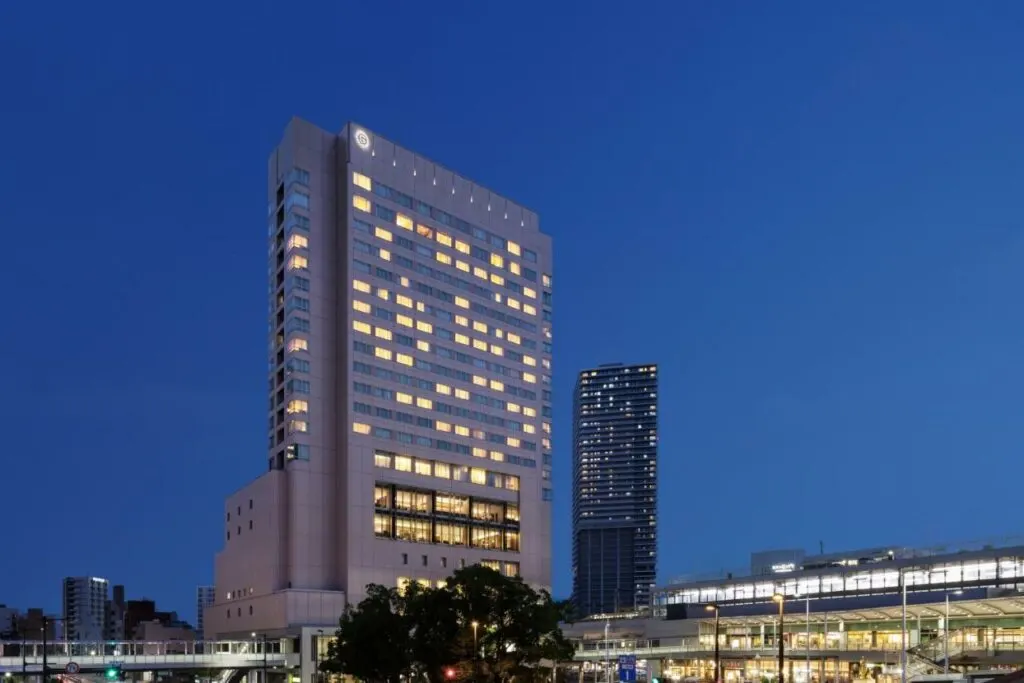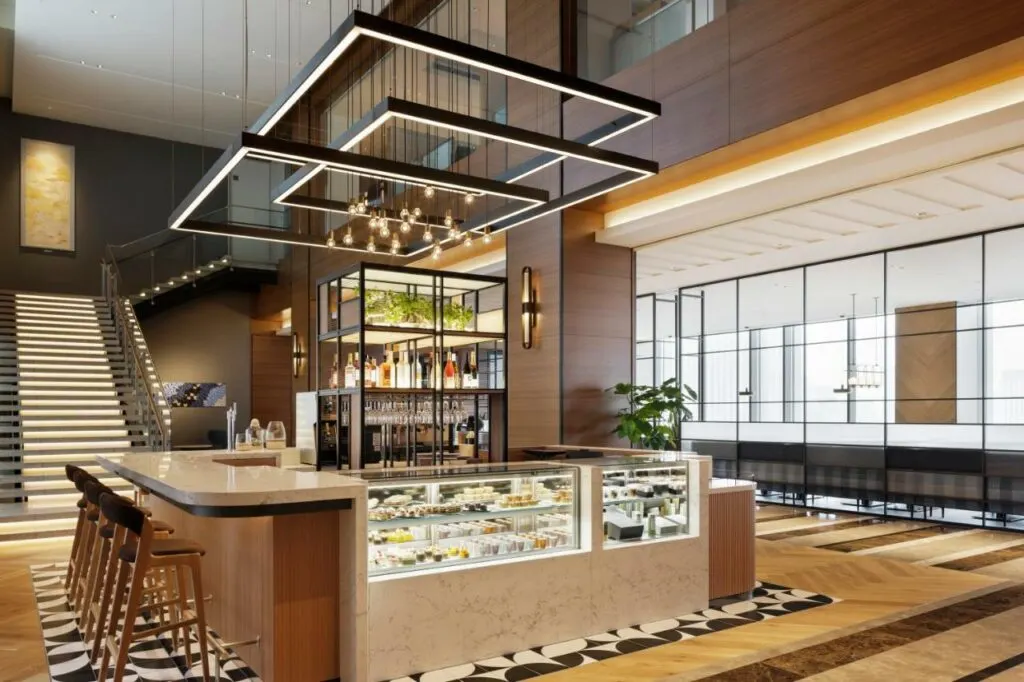 Want to be just a one-minute walk from the Hiroshima train station? The Sheraton Grand Hiroshima Hotel is a luxury place to stay in the heart of Hiroshima's downtown area. With huge rooms, four restaurants, and a whole range of communal spaces, it's a great home away from home.
If you're looking for panoramic views, the Sheraton Grand Hiroshima Hotel has that in spades. With huge balconies and patios, and floor-to-ceiling windows, there are plenty of ways to enjoy the stunning Hiroshima skyline.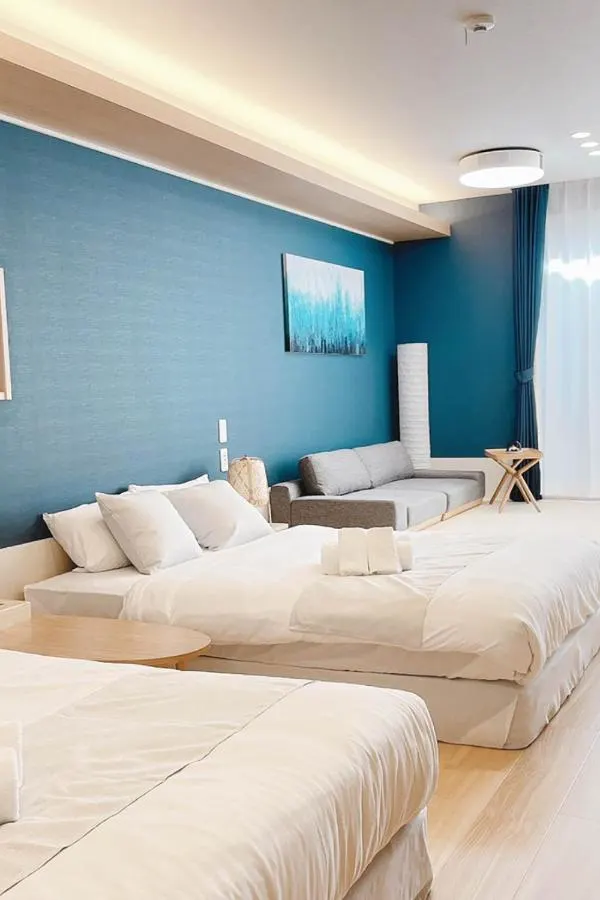 Staying with a few friends or family members while you're in Hiroshima? Why not book a room or suite at the Hotel Cla-ss Hiroshima Dobashi. These triple and quadruple rooms are gorgeous and designed in a minimalist way that's quintessentially Japanese.
With tons of cool features and high-end finishes, this small Hiroshima hotel definitely feels like a home away from home while you're in this beautiful city! If you're looking to get around, there's a tram station conveniently around the back of the building.
Mid-range Hotels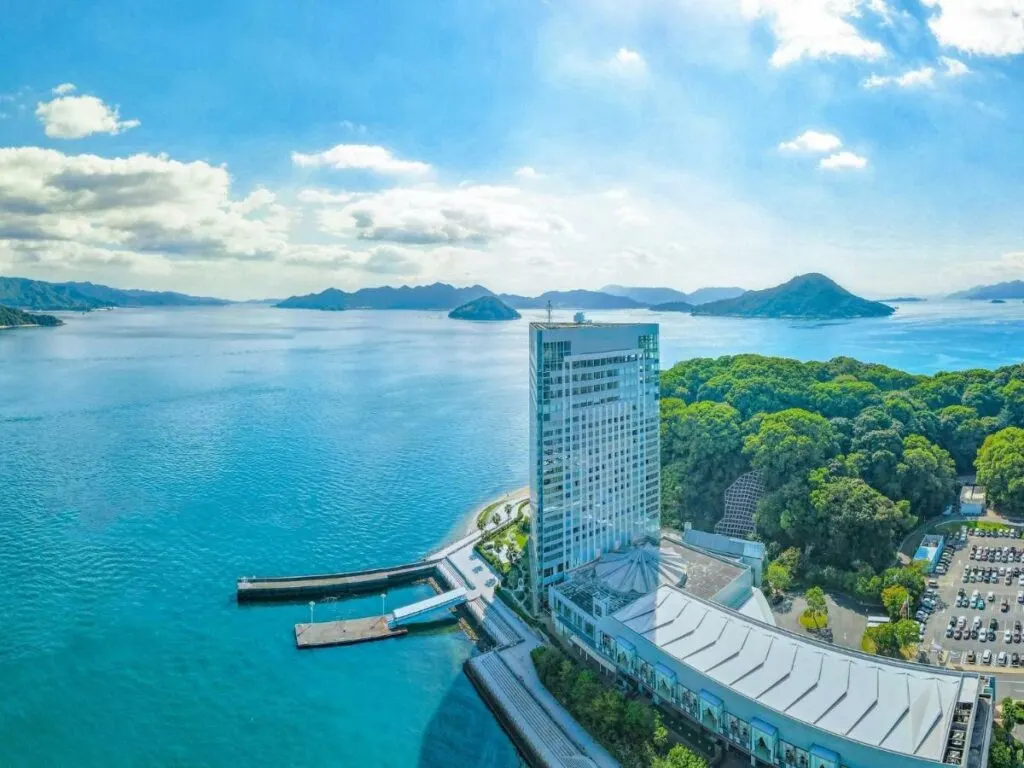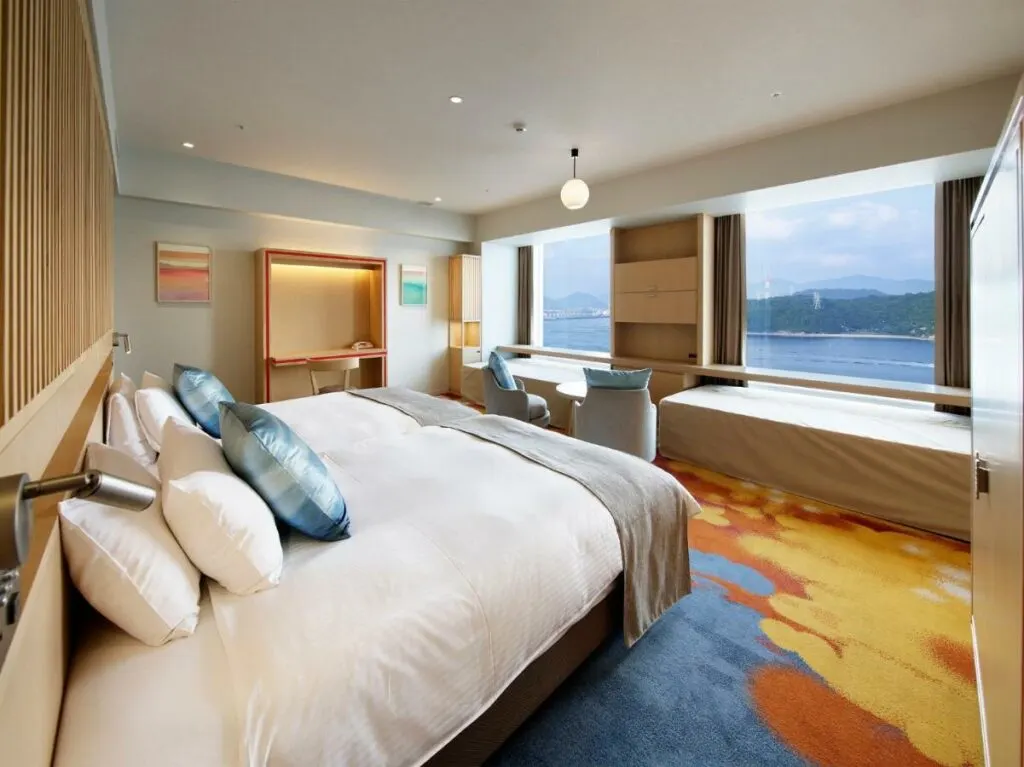 It might sound odd to be in the heart of Hiroshima with stunning views out across crystal-clear waters, but that's exactly what you get with the Grand Prince Hotel Hiroshima. Set right across from Seto Island, this amazing hotel is full of high-end amenities and world-class views.
You can get into central Hiroshima within 15 minutes and there are even hot spring baths onsite where you can rest your weary limbs after a long day of exploring Hiroshima. To make life easier, there's even a free shuttle from the hotel to the Hiroshima train station.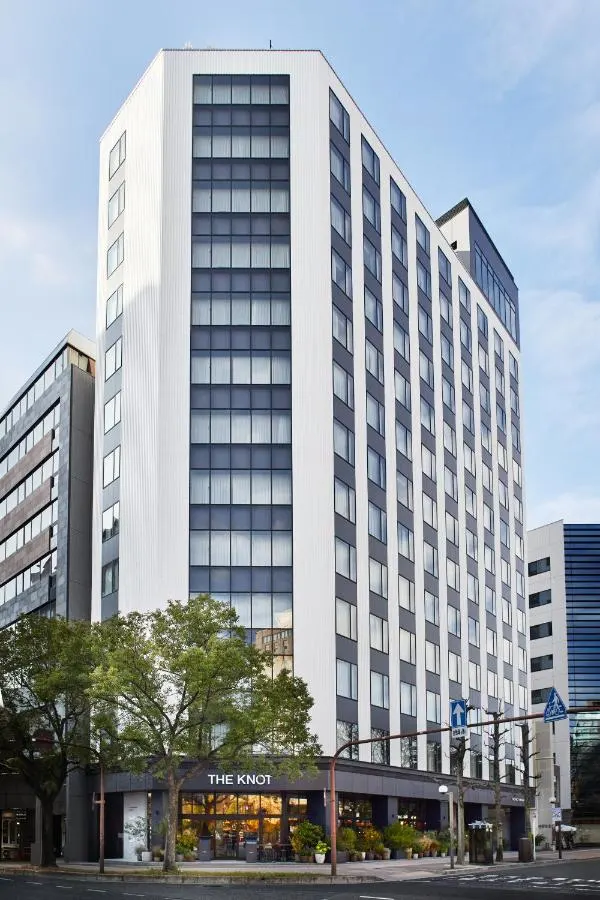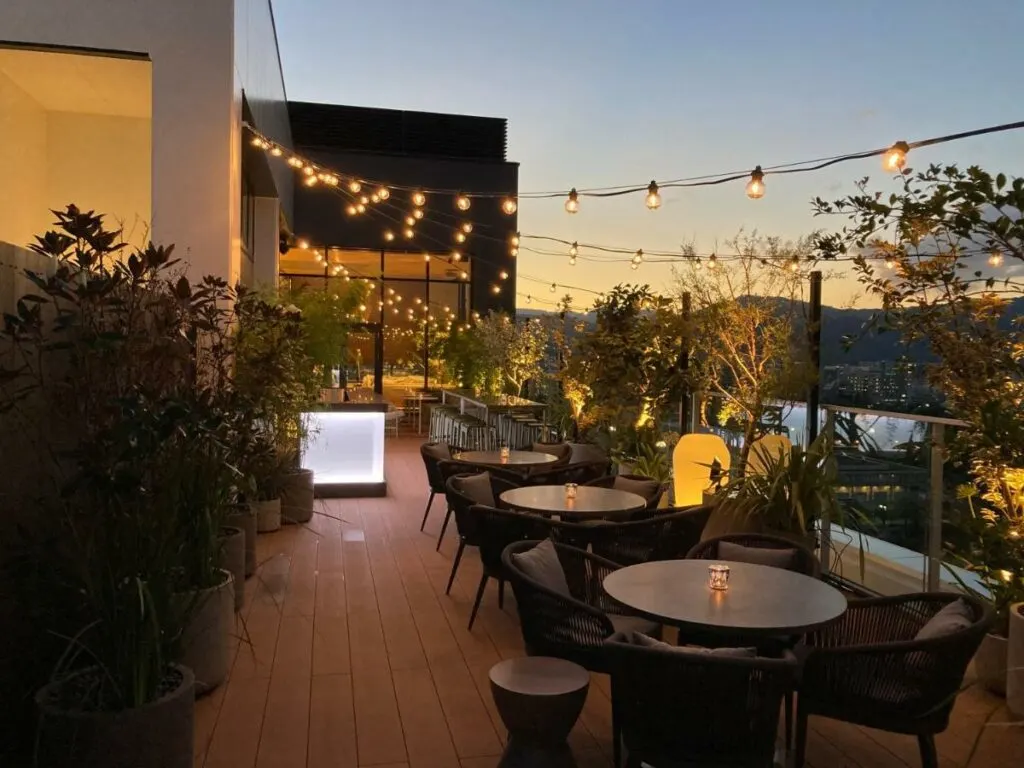 With wall-to-ceiling windows that offer panoramic views across the city, The Knot Hiroshima is a beautiful place to stay near the Myoei-ji Temple. Whether you want to chill out in the lounge area, the restaurant, or the outdoor patio area, there are plenty of communal spaces the relax in.
In fact, the high-rise outdoor patio balcony area is the perfect place to enjoy a cocktail and watch the sun go down. With twinkling lights, plenty of seating, and an amazing view, there's a lot to love about this place.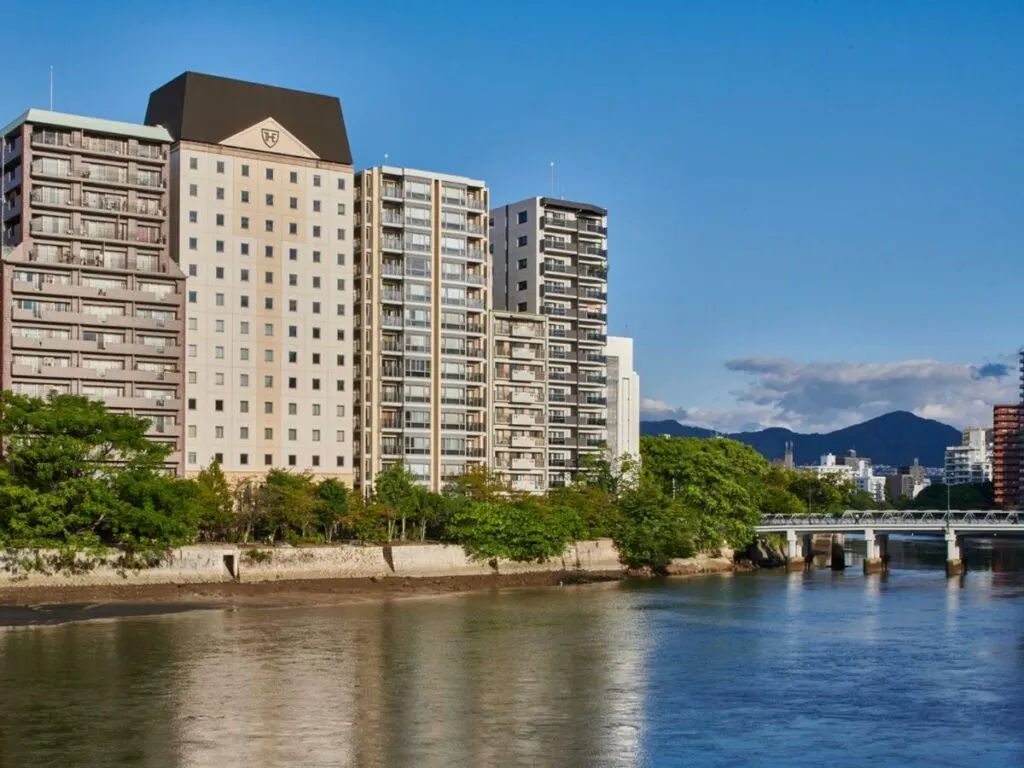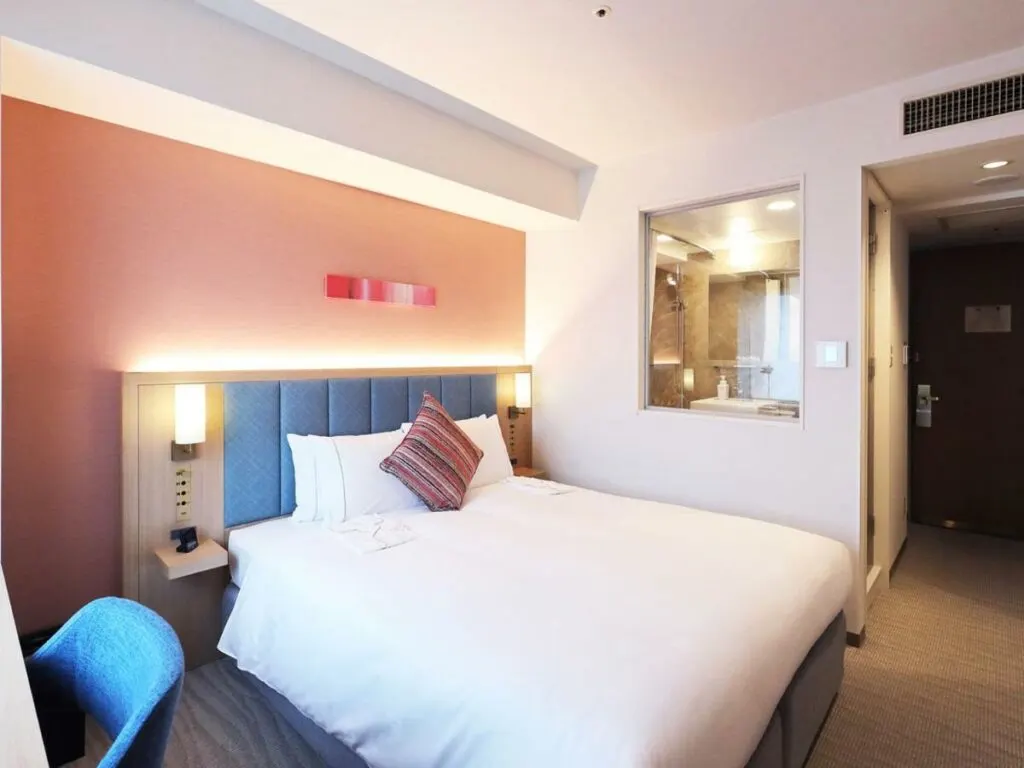 As the name suggests, this awesome high-rise hotel is located in central Hiroshima, right by the riverside. If you want to shop until you drop in Japan, the Royal Park Hotel is also super close to the Hiroshima Danbara Shopping Centre for all your retail needs!
With spacious rooms, a great restaurant, beautifully designed communal rooms, and more, this is definitely one of the best boutique hotels in Hiroshima!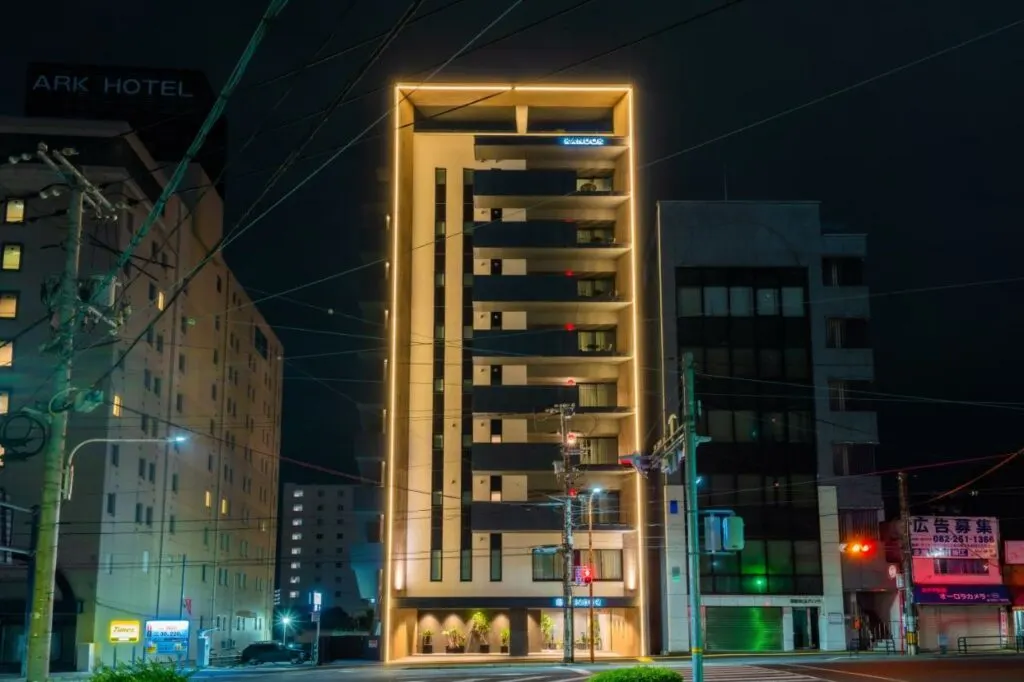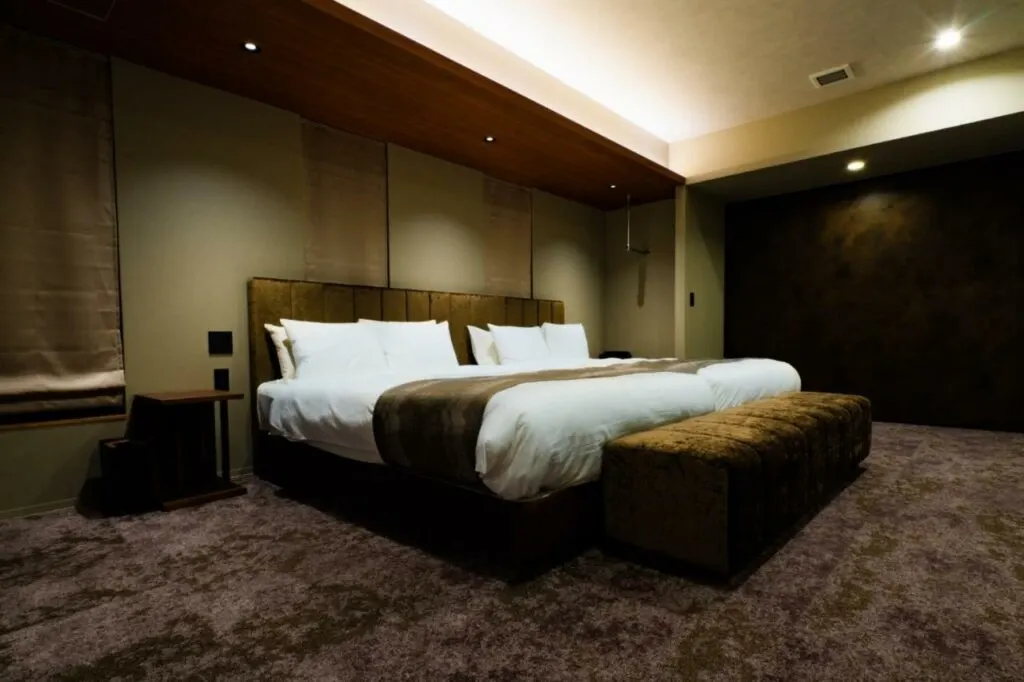 If you're looking to be in the heart of the city centre, I don't think you can do better than the Randor Hotel Hiroshima Prestige, in fact, it's only 500m away from the Hiroshima train station! Inside, you'll be welcomed with clean sleek lines and beautiful design.
Indulge in your own freestanding bath, enjoy a cup of tea on the private balcony, or just hang out and relax on the giant, comfortable beds. It's a great place to chill out after spending all day exploring wonderful Hiroshima!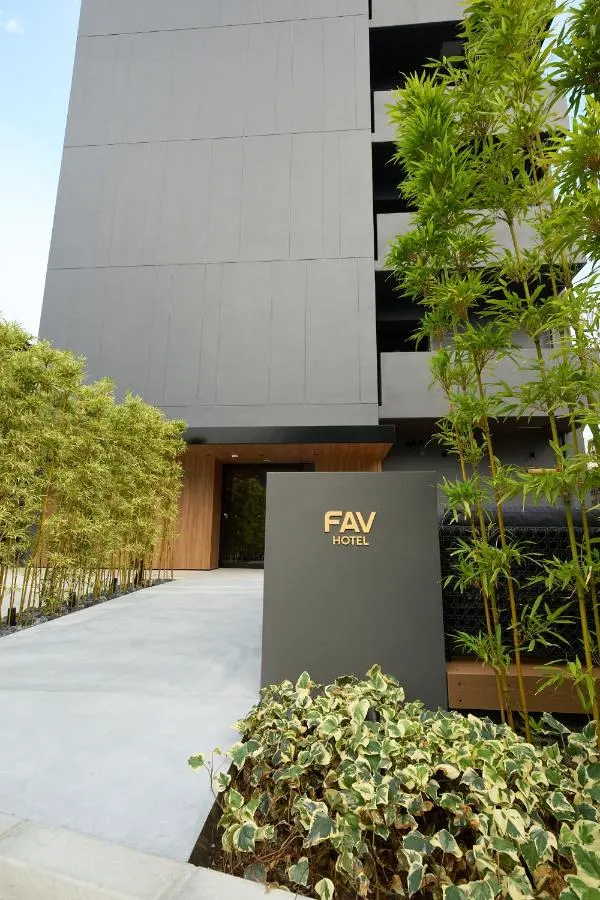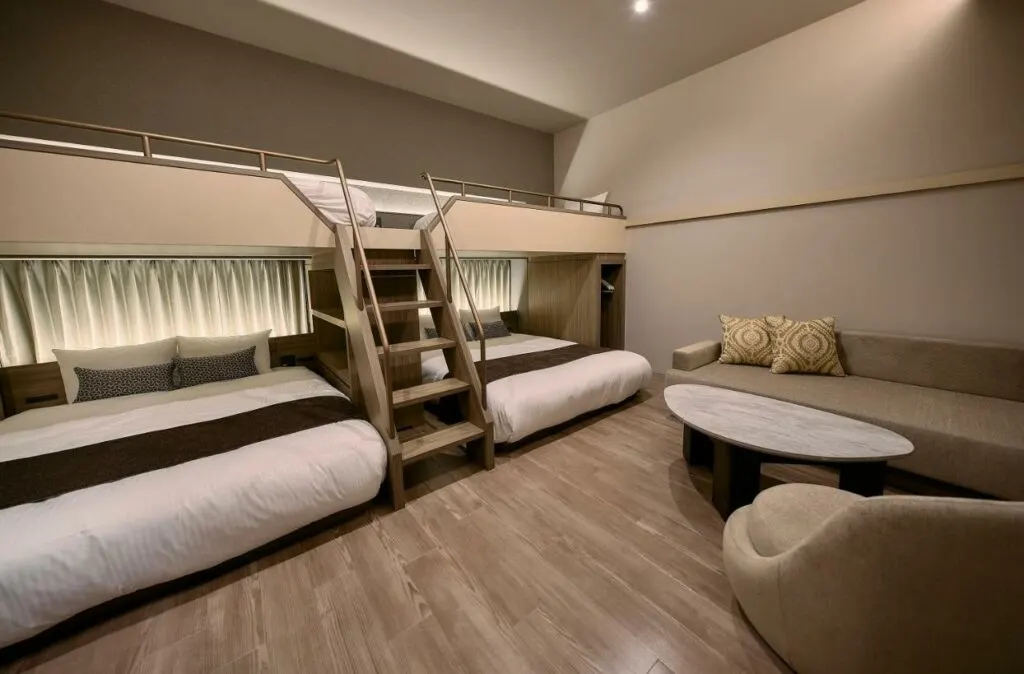 If you're looking for a calming, serene boutique hotel in Hiroshima, that's still super close to all the major sights, look no further than the Fav Hotel Hiroshima Stadium. With an amazing cafe, restaurant, and bar set-up, there are plenty of communal areas to kick back and relax with your friends.
There are some private suites with low-to-the-floor beds that are pretty traditionally Japanese and a whole range of different dorm-style rooms with bunkbeds in a modern design fashion. It sounds bizarre but oddly it kind of seems to work!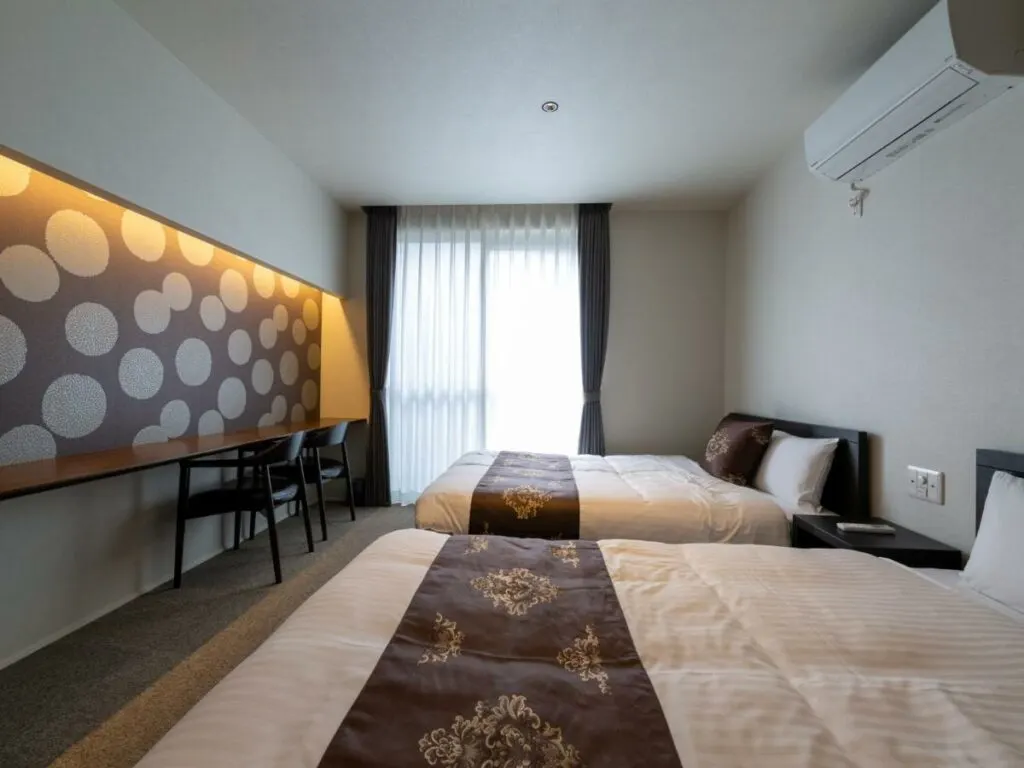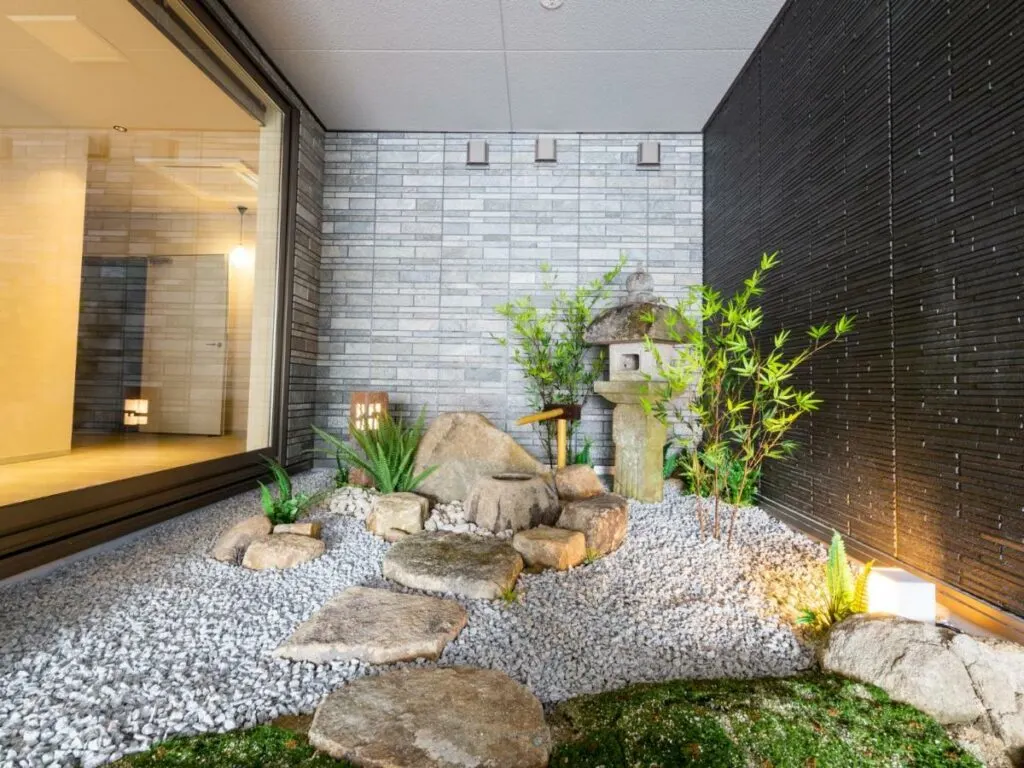 Want to stay right next to the Hiroshima Peace Memorial Park and Atomic Bomb Dome? The Grand Base Hiroshima Peace Memorial Park offers spacious rooms, suites, and apartments that feel like homes away from home.
Each room comes with a kitchenette so you can make your own packed lunch or keep your breakfast snacks refrigerated for the next morning! This place is minimal in design, but the Grand Base is all about location, location, location!
Budget Hotels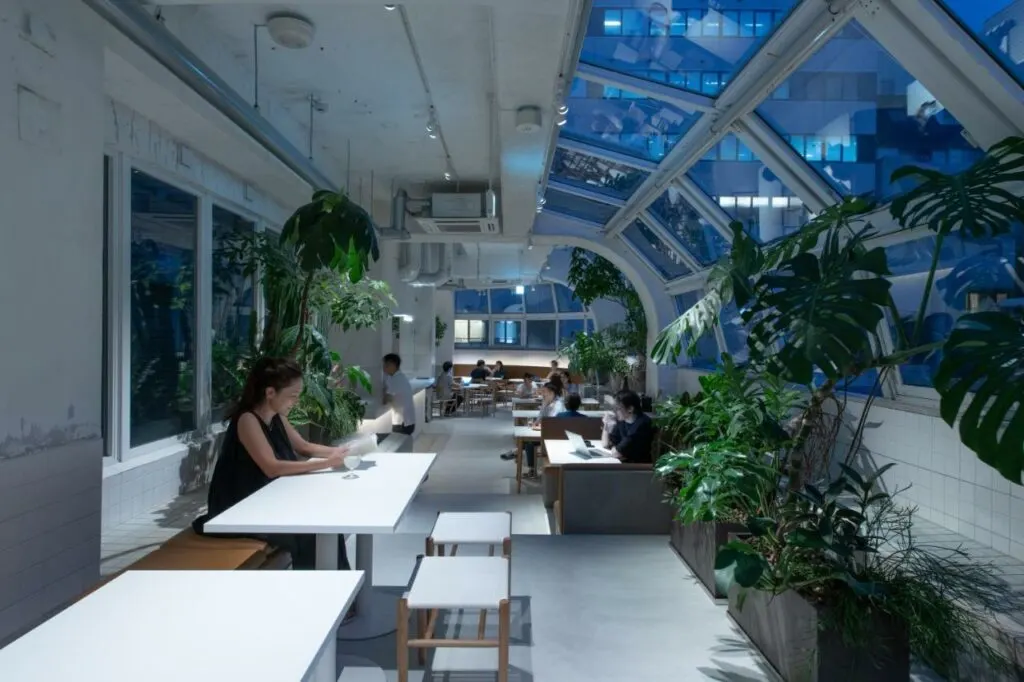 If you want to stay in a place that looks like it's emerged from the pages of Architectural Digest, then you need to book a stay at the KIRO Hiroshima by The Share Hotels. With stylish concrete features, light and airy design choices, and a whole host of greenery, it's a stunning place to stay.
The KIRO Hiroshima is the perfect example of Japanese minimalism with limited furniture in the rooms and wide open spaces that still have a clear focal point. If you want somewhere serene and trendy, head to the KIRO.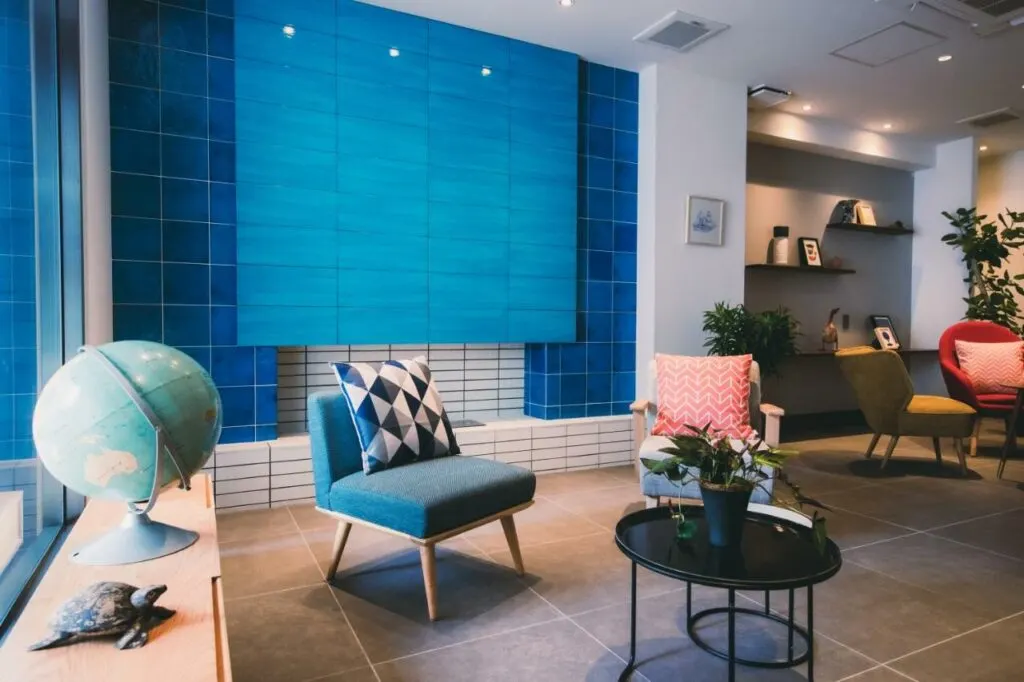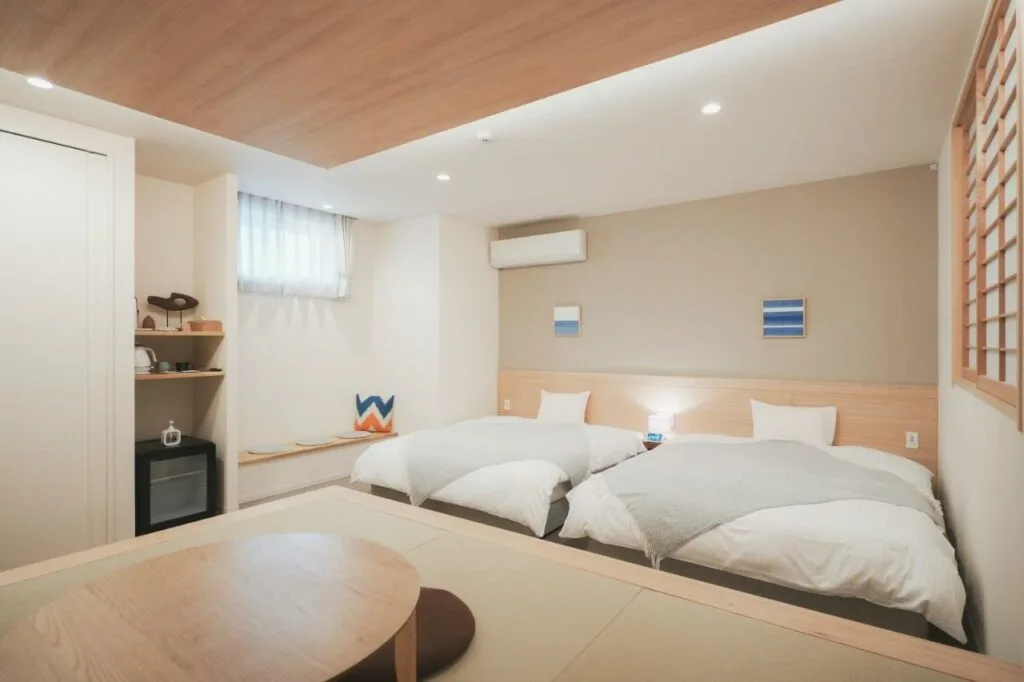 If you're after a sleek and modern stay with a super contemporary feel, then you should definitely check out NAGI Hiroshima Hotel and Lounge. Located in the heart of Hiroshima city centre, the NAGI Hiroshima Hotel and Lounge is only a six-minute walk away from the main train station.
Inside, the decor is a blend of natural sleek design and bright jewel tones that bring a fresh look to the interior design aesthetic. There are also a ton of spaces where you can enjoy tea in a traditional Japanese way, sitting on the floor with the low tables, which is a super cool touch!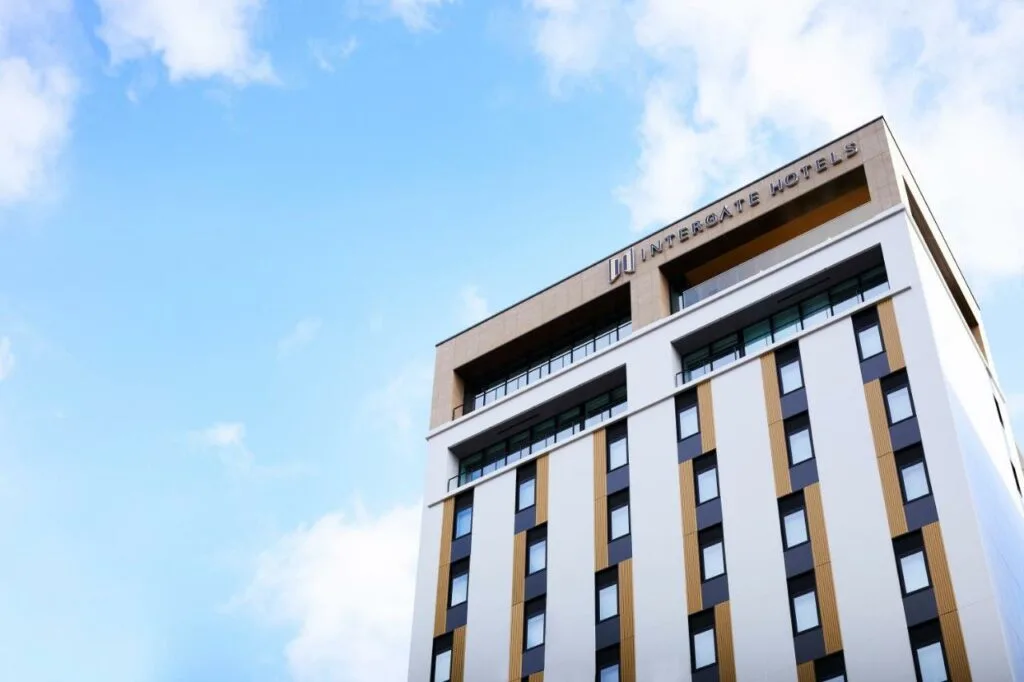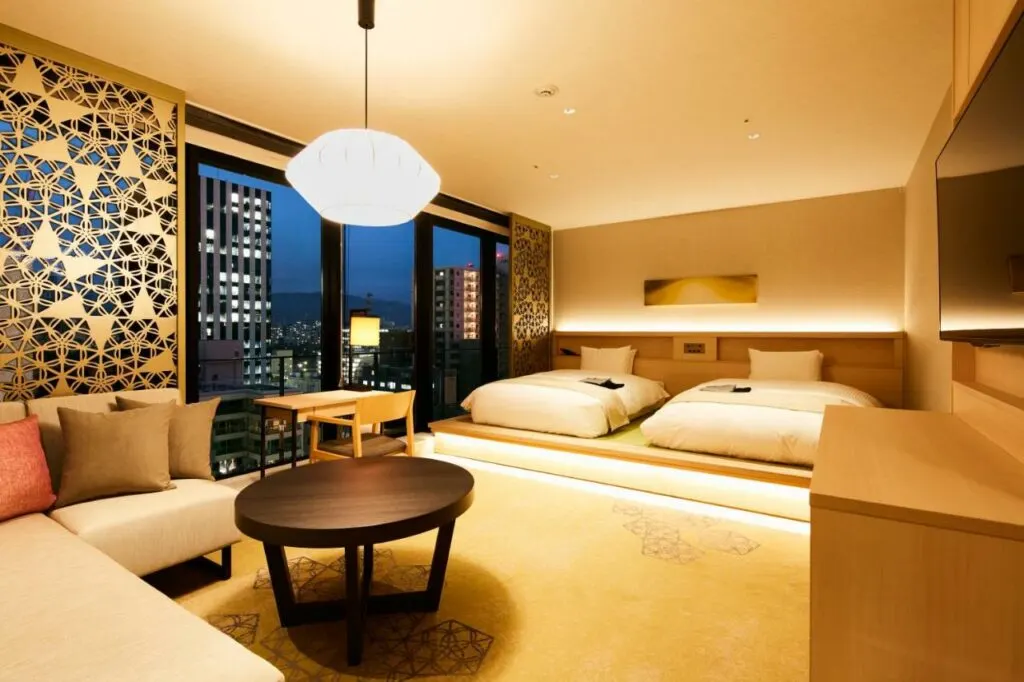 Are you after a light, bright, and airy hotel in the heart of Hiroshima? The Hotel Intergate Hiroshima is a modern place to stay with plenty of large communal spaces and spacious rooms filled with mod-cons.
The showstopper of this small Hiroshima hotel is the food offerings. From gorgeous pastries to tea menus, to a whole range of smoothies, this is a great place to stay if you want to be set up for the entire day!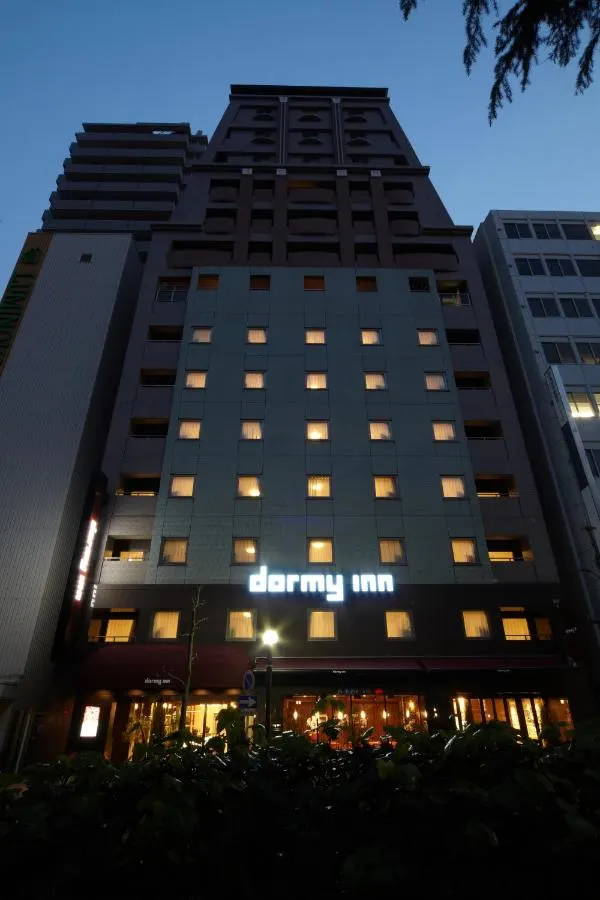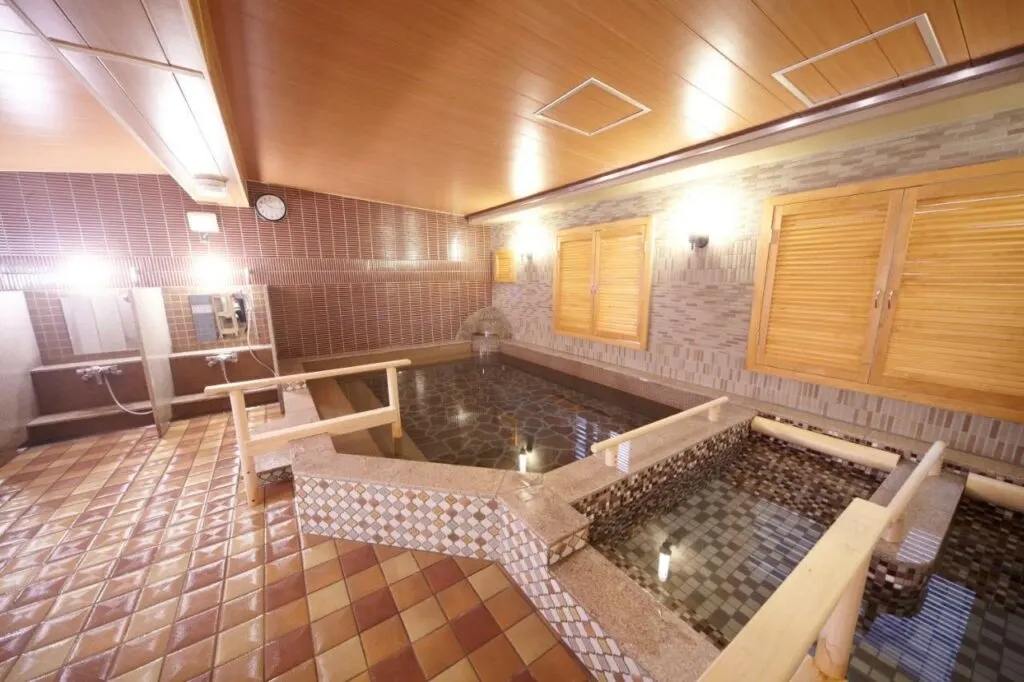 Want to treat yourself to an authentic spa hotel experience in Japan? Well then, you want to check out the Dormy Inn Hiroshima. With saunas, hot tubs, massage services, and more you're going to be spoiled for choice and relaxed beyond belief by the time you leave the city!
The Dormy Inn is also only a two-minute walk from the Chuden-mae Station, so you can easily get in and around the city without having to walk for miles! The rooms are basic but super comfortable and the amenities are insanely good!
---
So, there you have it, the best 13 boutique hotels in Hiroshima. Which of these amazing hotels is your favourite? Let me know in the comments below!
Like this blog post? Then Pin it for the future!