Dinosaurs at reception, cartoons on your bed sheets or artwork on your walls – these are the coolest hotels in Kyoto to stay at!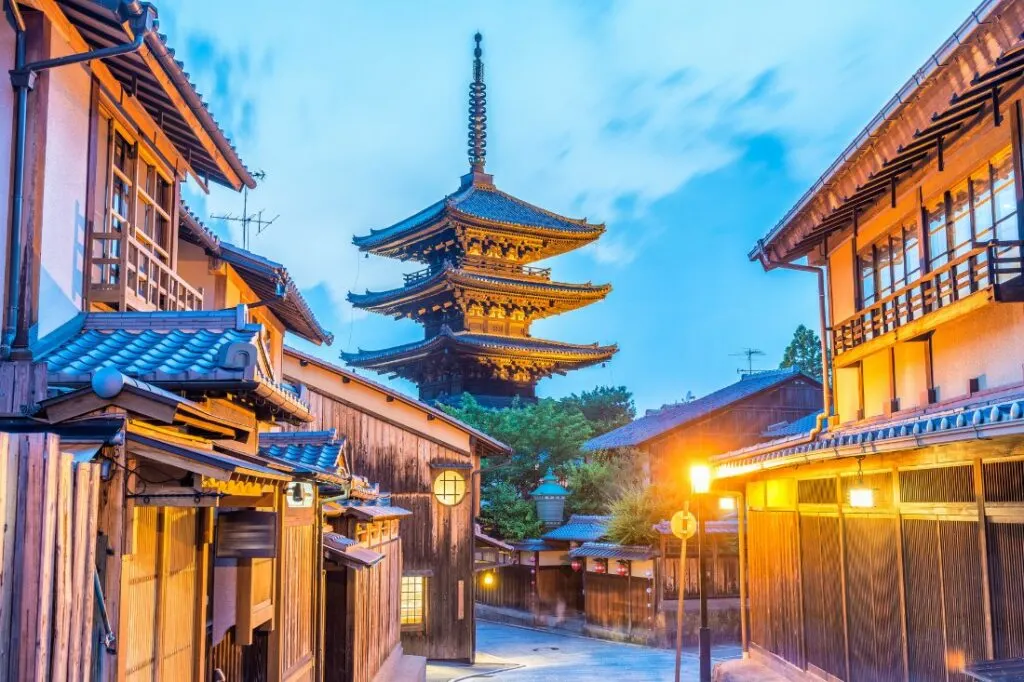 Kyoto, on the Japanese island of Honshu, is such an incredible place to visit. This enchanting city, which was once the country's capital, still holds an valuable spot in Japanese culture.
Due to the thousands of shrines and temples located in the city, Kyoto is known as the spiritual capital of Japan. It also has an incredible food scene, which is well worth taking a food tour of (and I know all about that).
With so many things to see, do and eat, it's important to get a good nights sleep. Luckily, this blog post all about coolest hotels in Kyoto has got you covered for planning your trip here.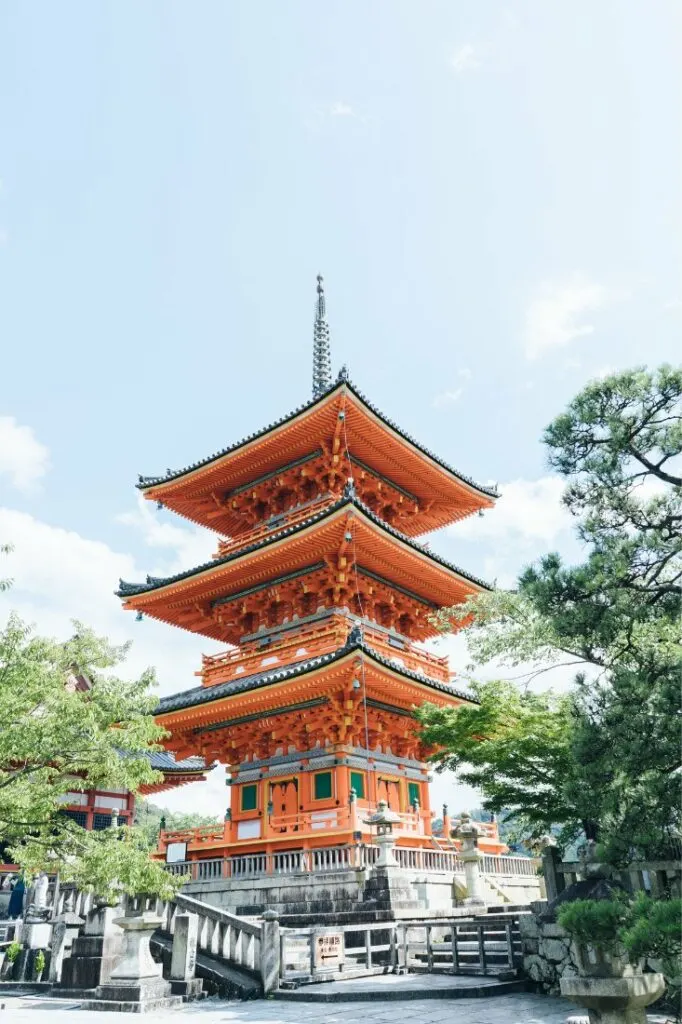 One of the things I really love about all Kyoto hotels is how well they integrate nature into the design. Gorgeous atriums, peaceful courtyards, and houseplants galore, adding softness and freshness into every space.
If you're into cool and quirky, start off your Kyoto adventure being checked in by dinosaurs at Henn na Hotel. Or, be immersed in an art gallery at BnA Alter Museum. More into cool and chic? Wind down your evenings in a 1920s building with incredible cocktails at Ace Hotel.
Whatever your style, Kyoto has got you covered. I've created a list of some of my favourites for you, and thrown in a quick neighbourhood guide too. Enjoy!
Planning on spending more time in Japan? Check out my two week itinerary!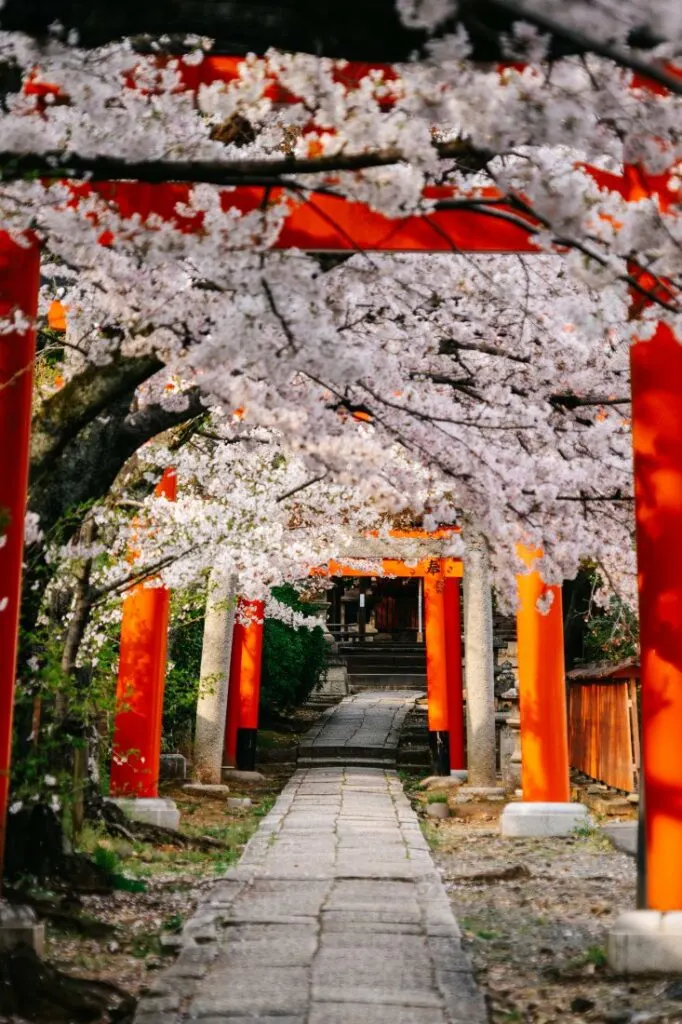 Where to stay in Kyoto
Downtown Kyoto/Ponto-chō: Great location if you're wanting easy access to the city sights, there are plenty of shops and restaurants. Also the best spot if you're looking for nightlife.
Here you'll find all the best pubs and bars, and the streets are dotted with lanterns. You'll also be close to Gion, the famous geisha district.
Higashiyama: Literally translated to 'Eastern Mountains' this gorgeous area is quiet and quaint, but with plenty of restaurants and some really picturesque attractions. This is a great place for Kyoto first timers and families.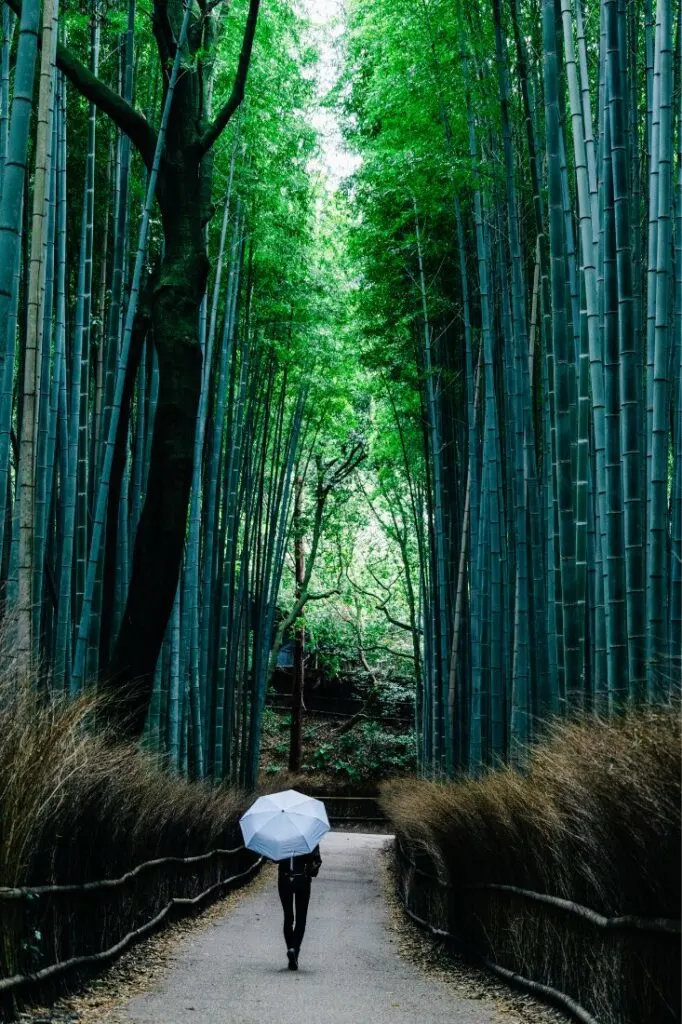 Kyoto station area: The perfect spot if you're doing a Shinkansen tour of Japan, the easy access to the station means you'll waste no time getting to and from trains and can maximise your time exploring the city.
Arashiyama: Set in the western neighbourhoods of Kyoto, this is a peaceful area is centred around the Katsura River. With bamboo forests and rolling mountains, this area is perfect for nature lovers who want to retreat from the city each day. Expect to see kimono donning locals going about their lives.
---
Coolest hotels in Kyoto
Luxury Hotels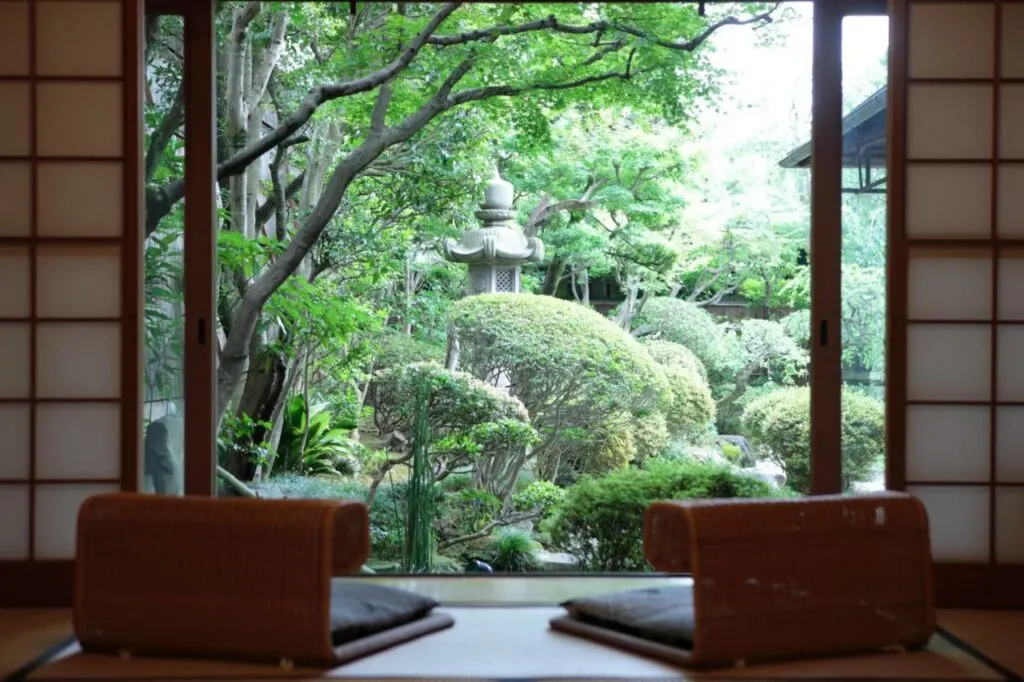 Relax and enjoy your time in Kyoto at the Ryokan Genhouin. Located in the outskirts of Kyoto in the gorgeous and peaceful Sakyo Ward district, you're less than 10 minutes walk from the Eikan-do Zenrin-ji Temple and gardens.
At Ryokan Genhouin you will have the traditional Japanese Ryokan experience, mixed in with a healthy dose of luxury. Soak away your weary traveller's legs in the in-house hot tub, and enjoy quiet mornings contemplating in the tranquil garden. Bring a good book or journal, and give yourself time to pause and recuperate in the natural splendour.
Ace Hotel, Nakagyo-ku Kurumayacho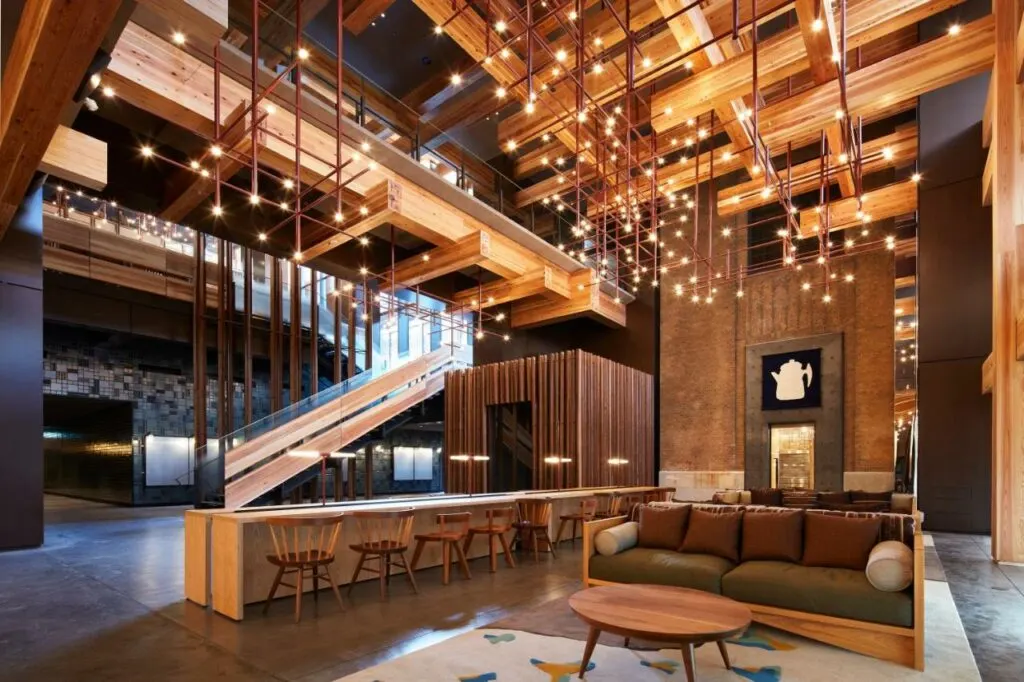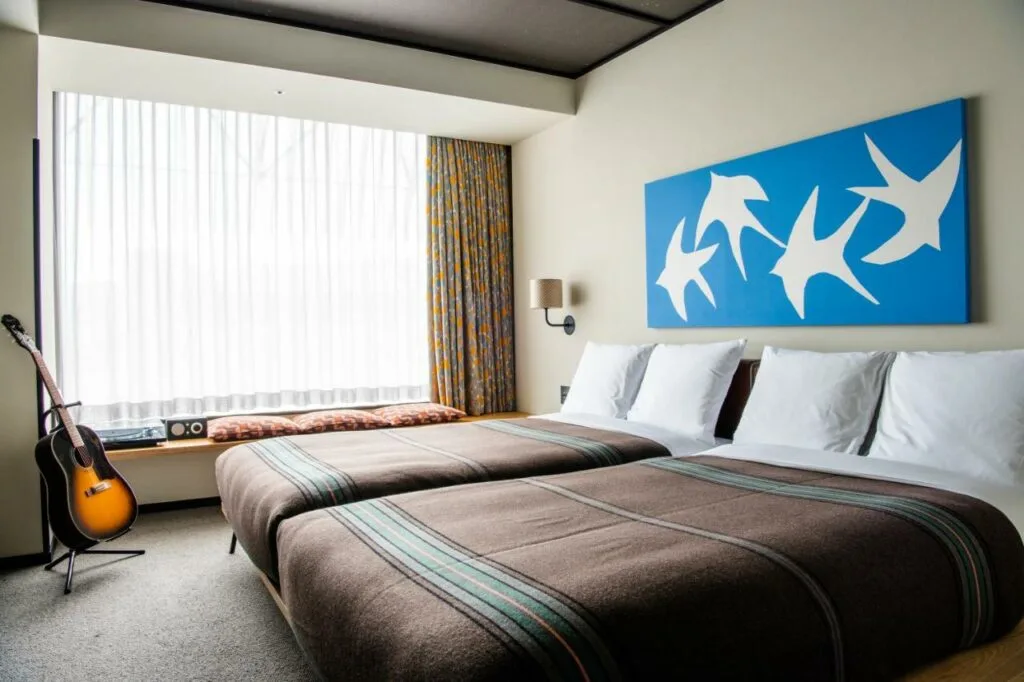 Modern style charm inside a gorgeous 1920's building; what's not to love? Ace Hotel is seriously stylish and is one of the best Kyoto hotels for so many reasons.
Firstly, the rooms come complete with a record player and an excellent selection of records. Get ready for a private dance party!
Secondly, the design. Honestly, it is so aesthetically pleasing, and has plenty of functional yet chic features that just seem to well thought out.
Finally, there is an epic breakfast each morning, as well as a bar serving up incredibly tasty cocktails. Don't miss out! For me, this is definitely one of the coolest places to stay in Kyoto – it's super relaxing there too.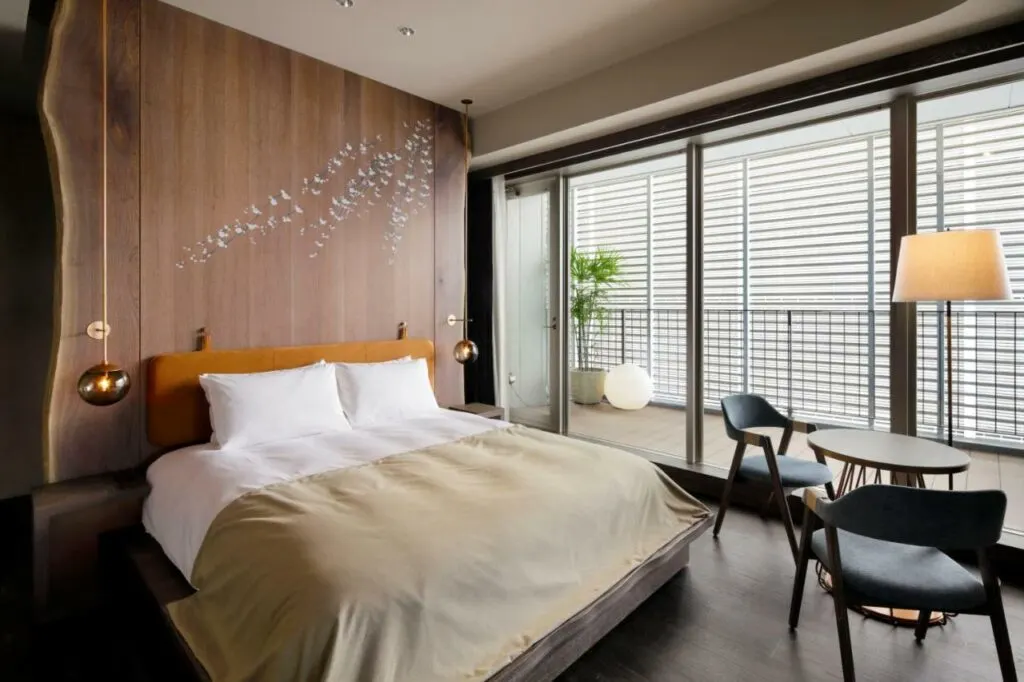 Another fantastic luxury option for your stay is the Good Nature Hotel. Here you have an incredible balance of comfort, nature and style, all while being located in the centre of Kyoto!
What I really love about this place is the interior courtyard complete with fireplace, lounges, and plant lined walls. This is the perfect place to chill out after exploring the city.
Even the large and comfortable rooms come with a natural appeal. From wooden furnishings to in-room plants, you'll feel far from the city streets.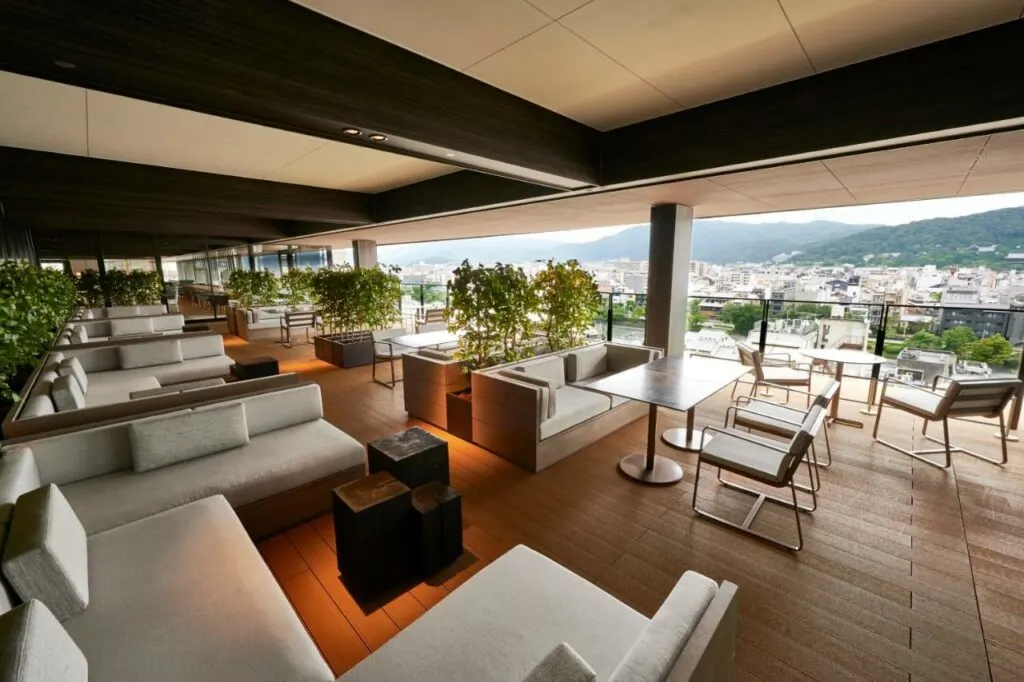 Modern design with timeless features, sitting right on a canal, The Gate Hotel is a perfect option for a chic city stay. Featuring a gorgeous terrace on which to drink coffee, an in-house gym, restaurant, and even a weekly Kabuki theatre experience, there is so much so enjoy without even leaving the grounds!
Conveniently located within walking distance of many attractions, you'll find it easy to get around. The hotel is also just a short walk from the Kyoto International Manga Museum.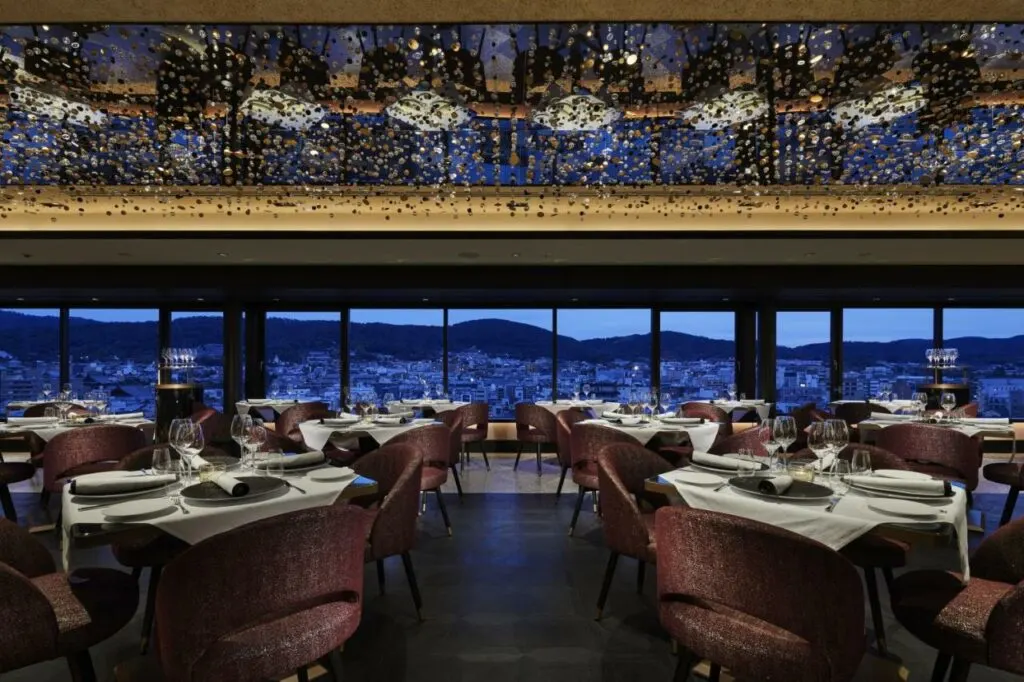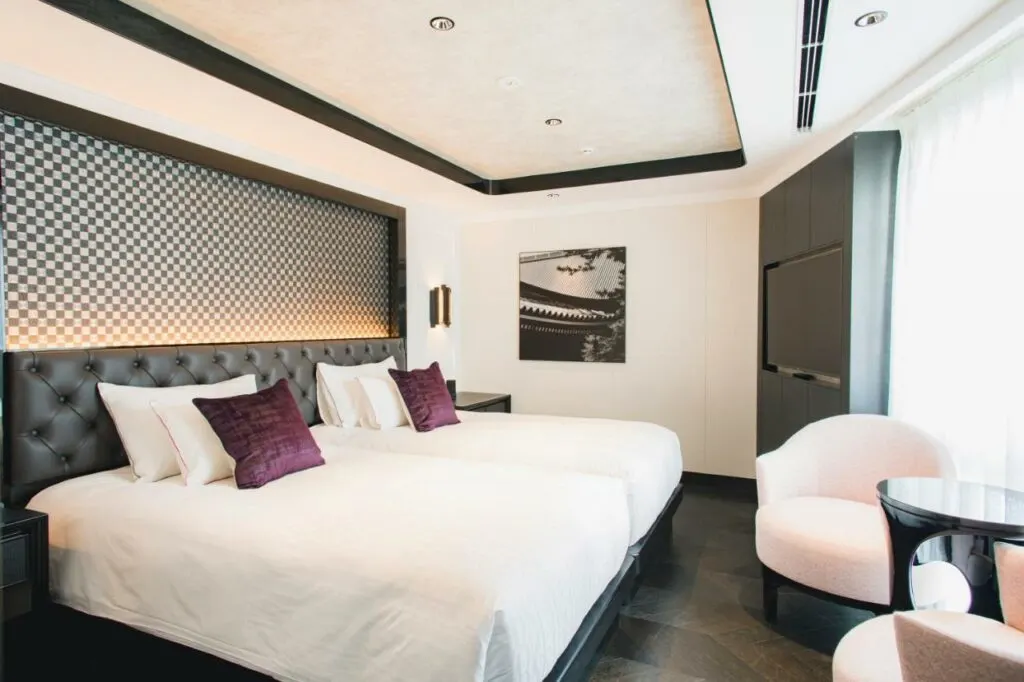 If you're looking for one of the best boutique hotels in Kyoto, then this is the one for you.
Fauchon Hotel Kyoto has a gorgeously elegant take on Japanese style. Imagine marbled staircases and furniture infused with cherry blossom finishes.
The rooms come complete with top quality features, including Dyson hair dryers, fluffy bathrobes and elegant furnishings. Guests are also welcomed with a drawer of treats in their room on arrival, but I won't ruin the surprise to the contents.
You simply must try the macaroons at the chic in-house cafe. Also, treat yourself to a full meal at their restaurant, it will be a delight for all your senses.
Mid-range Hotels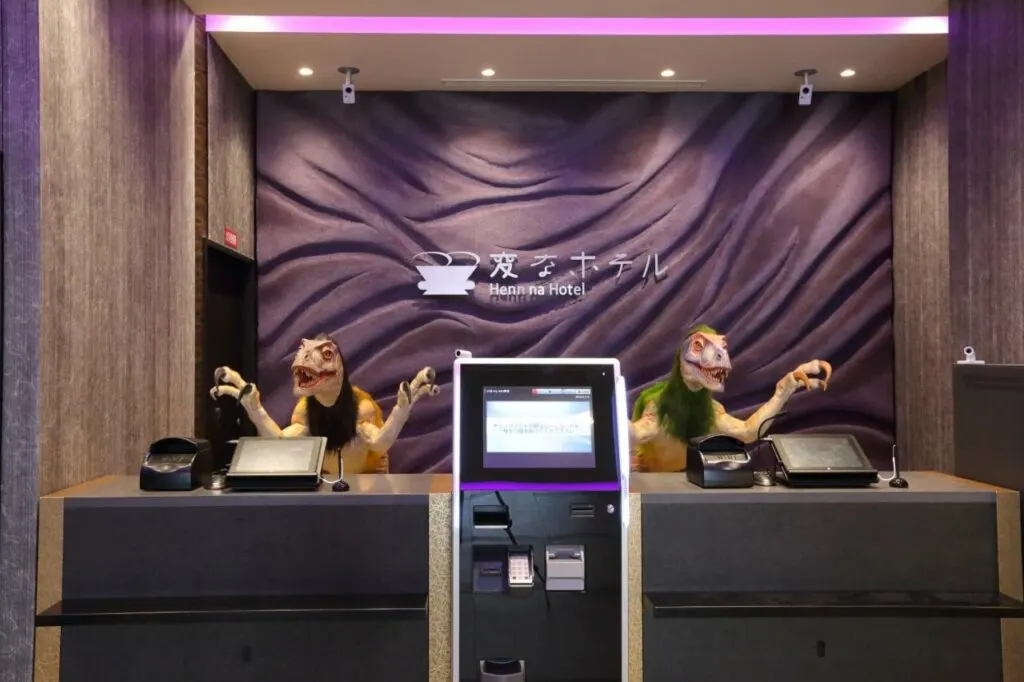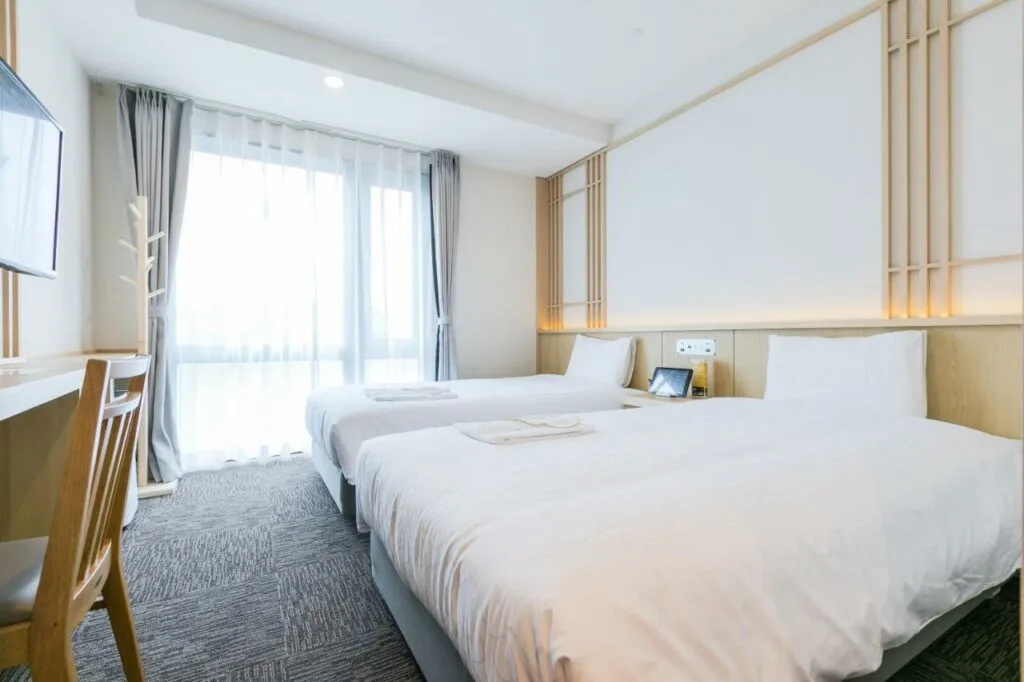 You'll get a reception like no other when staying at Henn na Hotel Kyoto Hachijoguchi. Run by dinosaur automatons, you can enjoy 24 hour check-in with a healthy dose of weird.
However, never fear, the receptionists don't bite, and the fittings are far from prehistoric. The large rooms are furnished with comfy beds, deep baths and modern appliances including fridges and kettles. You'll also be provided with some seriously good bathroom products.
Located right near the Shinkansen station, this is a perfect location if you're taking the train in from another city. Don't miss out on trying the traditional bento style Japanese breakfast!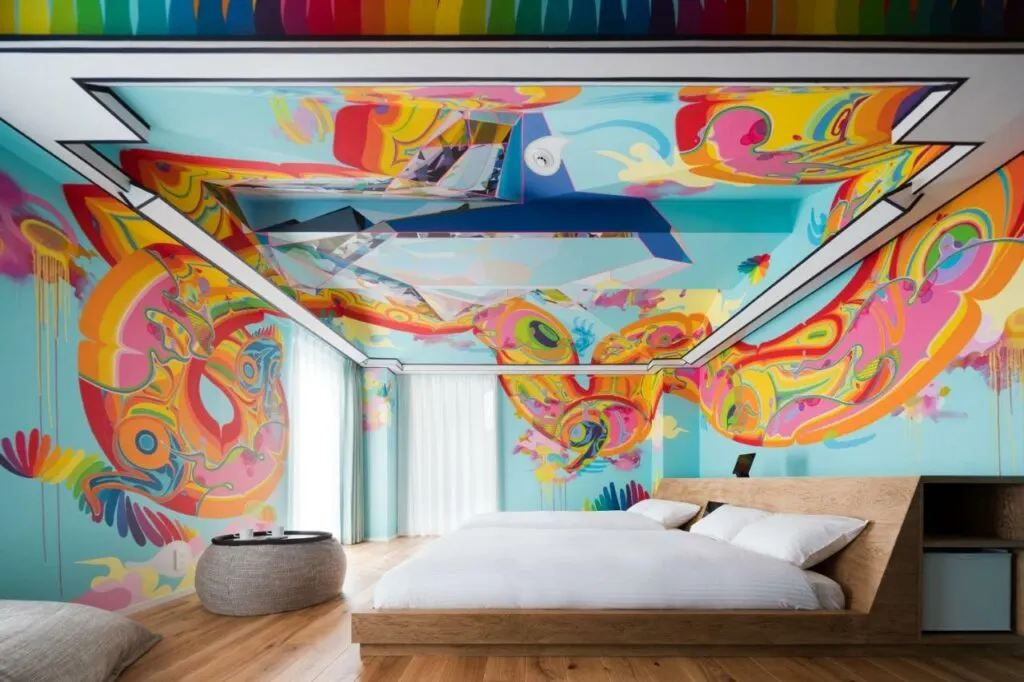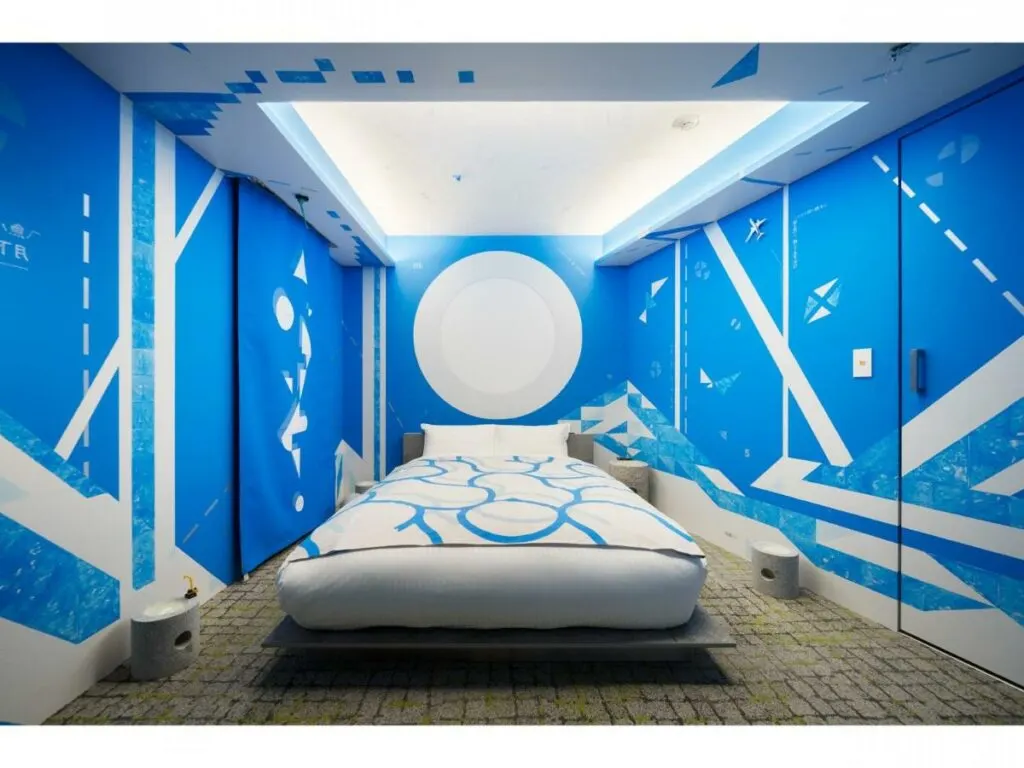 Calling all art lovers, if you're coming to Kyoto to soak in the amazing aesthetic, BnA Alter Museum has got you covered! Well deserving on any list of coolest hotels in Kyoto, staying here is like stepping into a literal art gallery.
Each of the rooms is individually designed, featuring incredible floor to ceiling murals. With themes ranging from cute and quirky, to living inside a disco ball.
Despite its central location, this popular location is wonderfully quiet. So you'll be sure to get a good night's sleep after stumbling the few meters home from the nightlife area!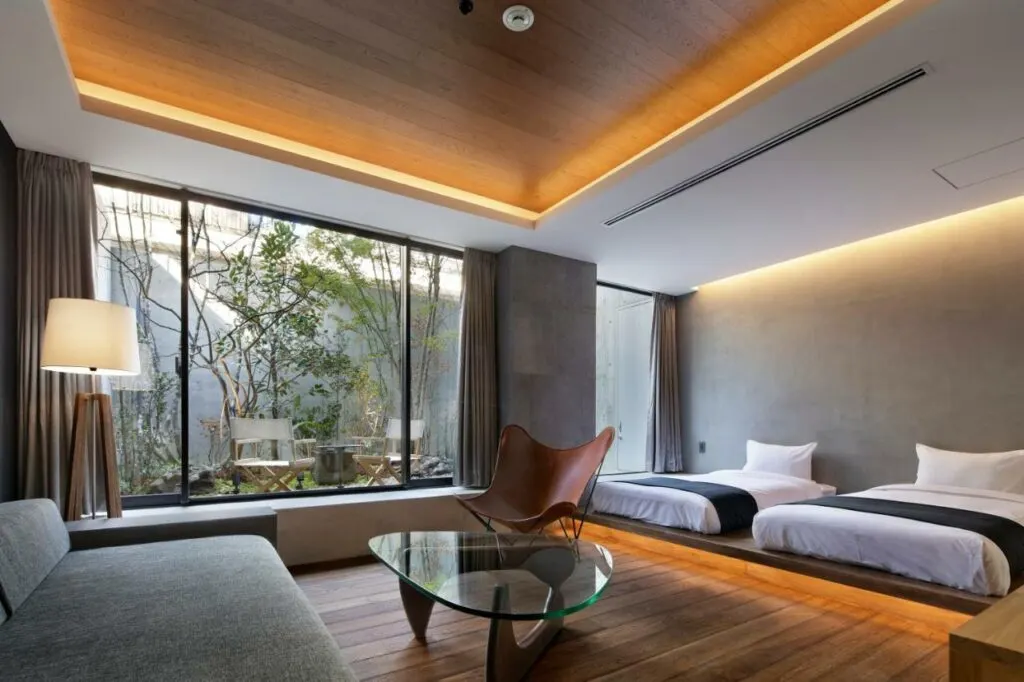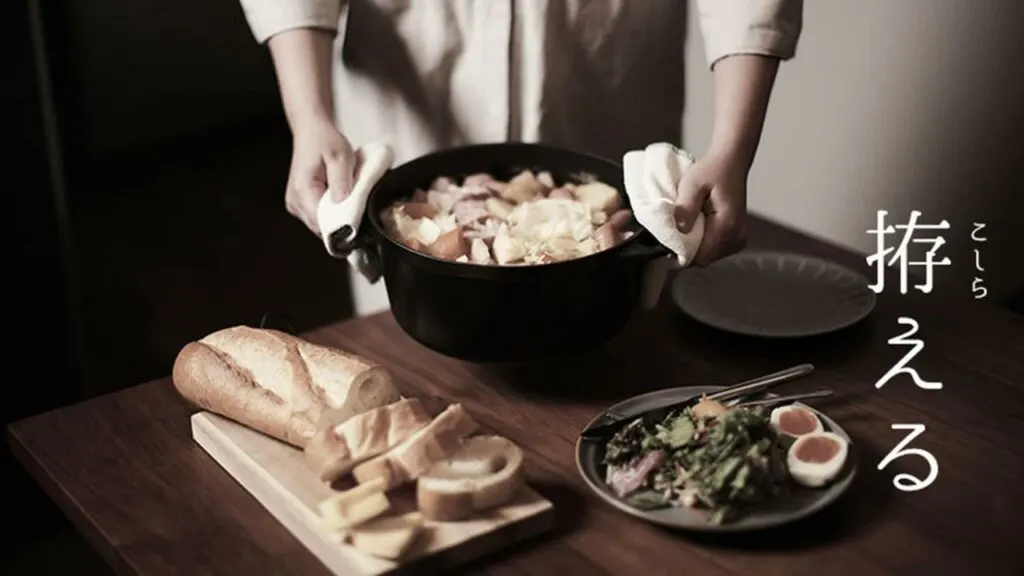 Chic, stylish and centrally located, 22 Pieces is a great base for a trendy city stay. With easy walking distance to the central station, supermarkets and shopping centres, you have everything you need practically at your doorstep.
The rooms are beautiful, spacious and modern and set up like studio apartments, including a fully stocked kitchen. The extra space and cooking flexibility makes this hotel is this my pick of Kyoto hotels for groups and families.
However, what I really love about 22 Pieces is the lending library. Here you can borrow all sort of things (22 in fact) from coffee making sets to Polaroid cameras!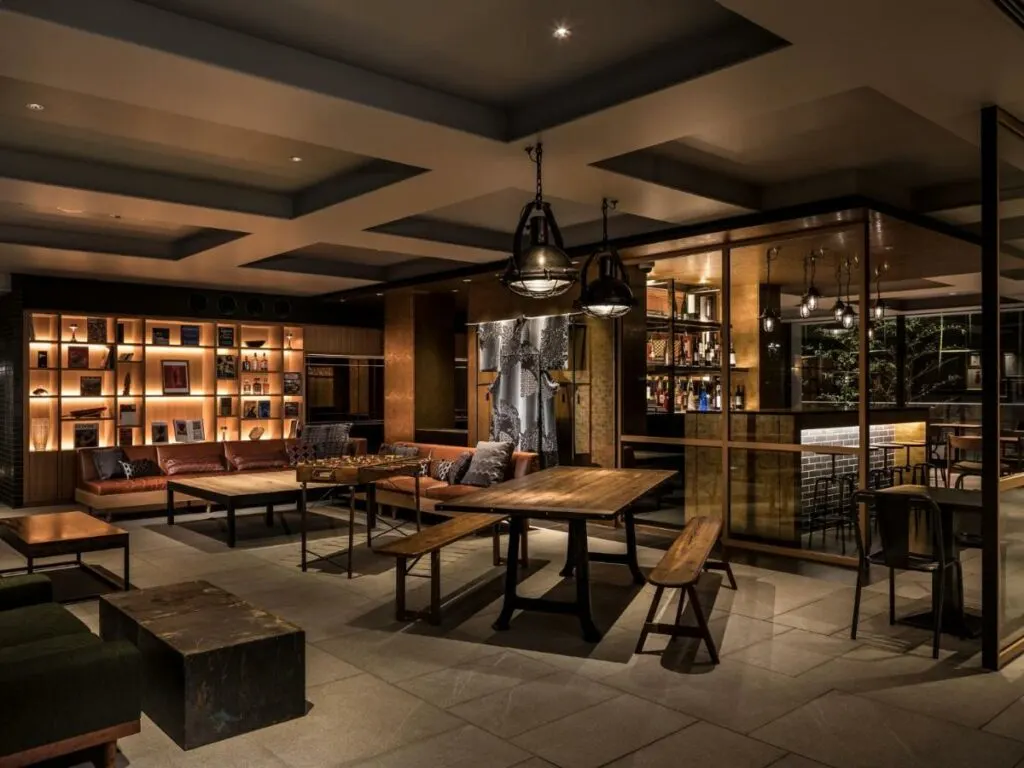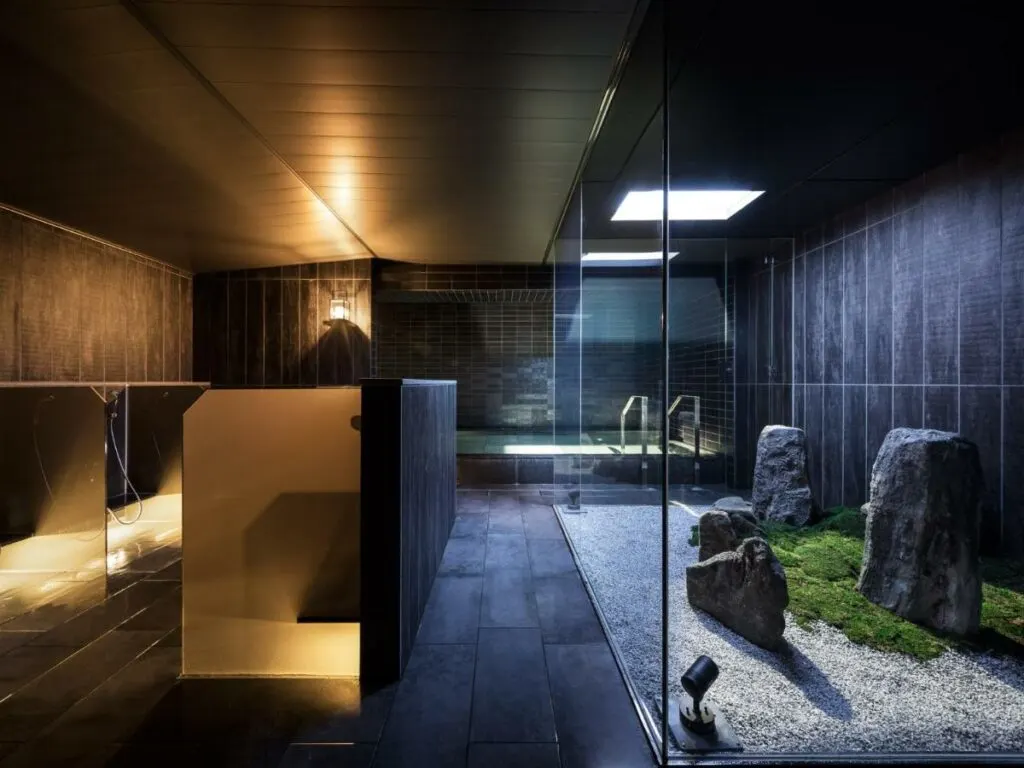 Traditional Japanese style meets modern design at Kyoto Granbell Hotel. Honestly, take all the features you would wish for in a traditional onsen, and mix it with a designer magazine, and this hotel is what you would get!
Guests at this hotel benefit from lounging area complete with free coffee. There is also a glorious public bathing area, which looks onto an interior garden.
Located in the Higashiyama-ku area, it is wonderfully peaceful. The hotel is also just a few minutes walk from Gion-Shijo Subway Station, so you'll be out the door and on adventures with ease.
Budget Hotels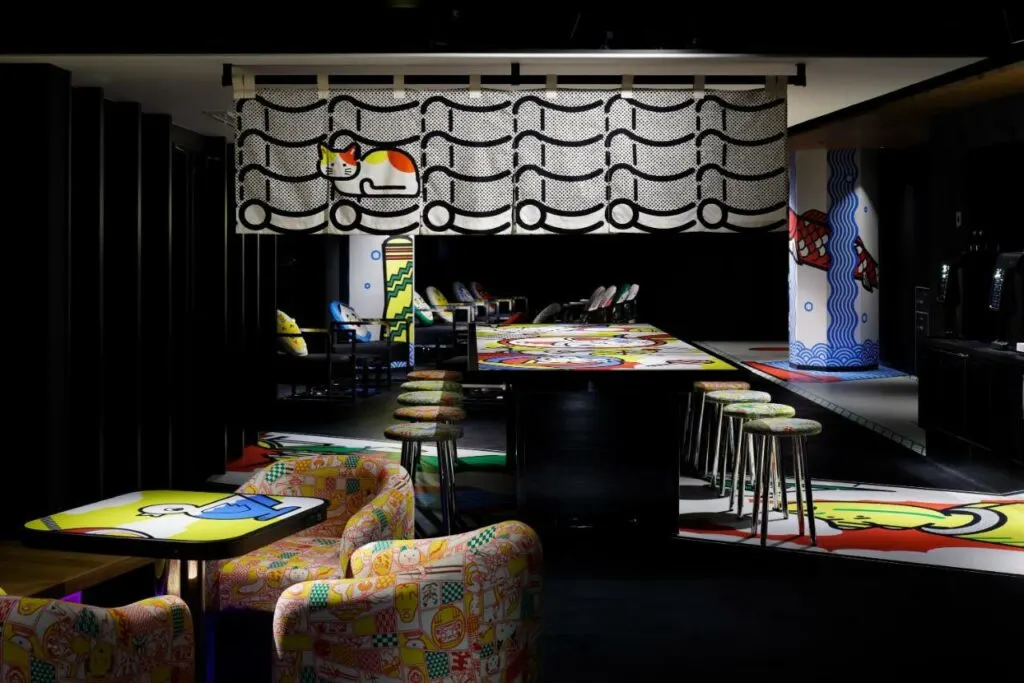 Fun and funky are the words that spring to mind when you enter Hotel Tavinos. This is honestly one of the coolest hotels in Kyoto if you're travelling on a budget. From the bed sheets to the tabletops to the wall decals, this hotel is covered in cute cartoons creating a bright and fun atmosphere.
Alongside the quirky décor, the hotel is also impeccably functional. There are a number of room set ups to meet all sorts of travelling parties, and you'll find all amenities you need at hand.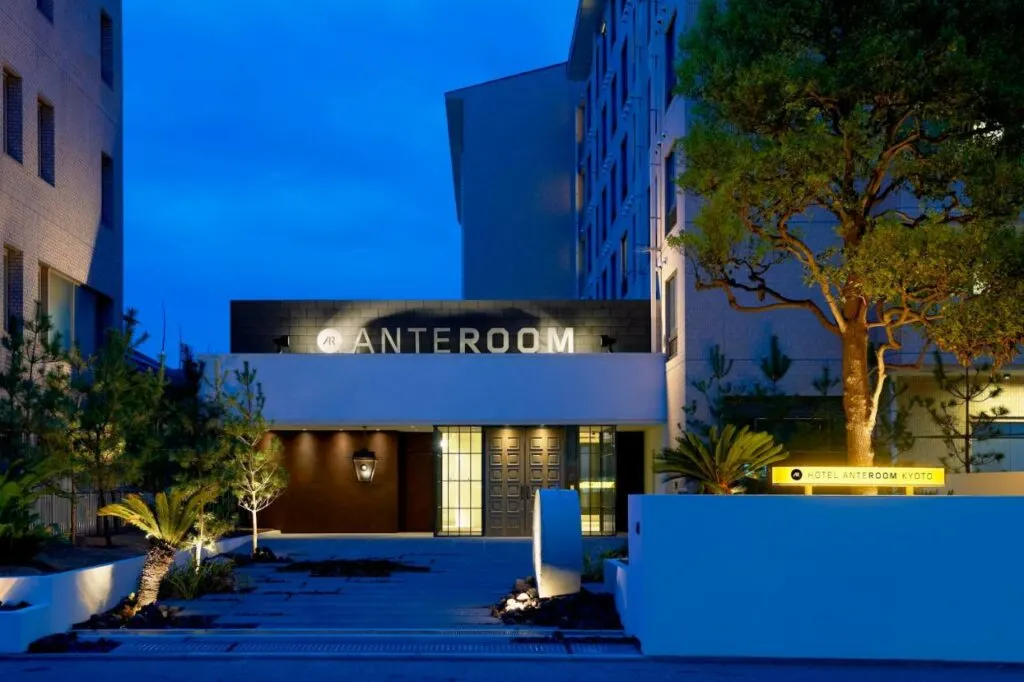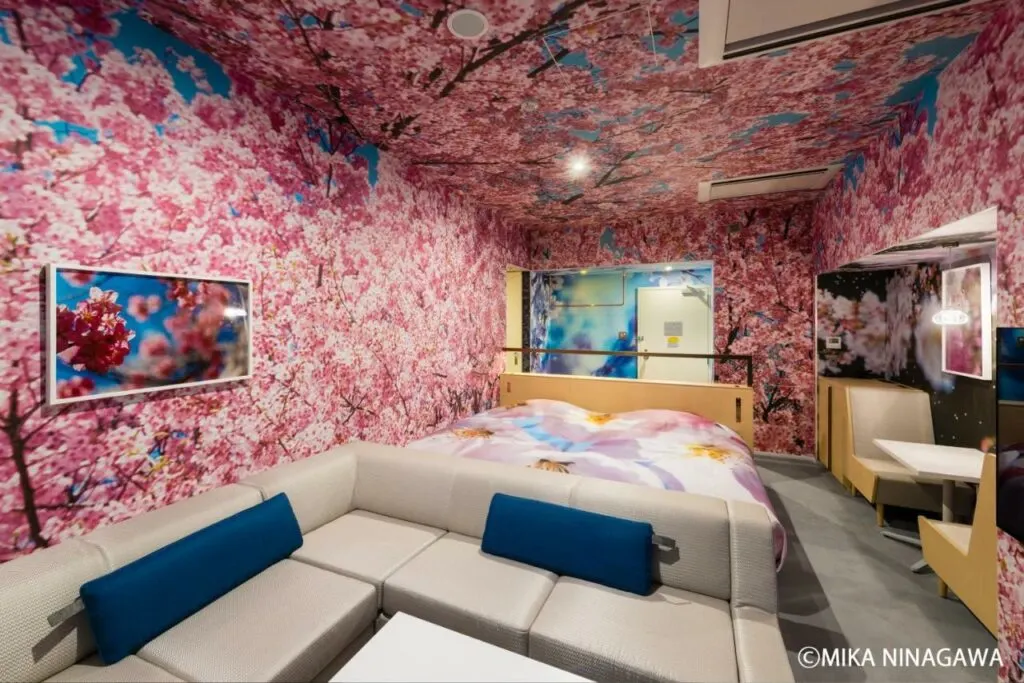 Last but definitely not least on my list of cool Kyoto hotels is Hotel Anteroom. Complete with a library, launderette and even its own art gallery, all of which are free for guests to use, this hotel has a lot on offer!
Choose from one of the compact, simple rooms, or put your hand up for one of the designer rooms. Go to sleep each night in wall to ceiling cherry blossoms, or surrounded by black and white artworks.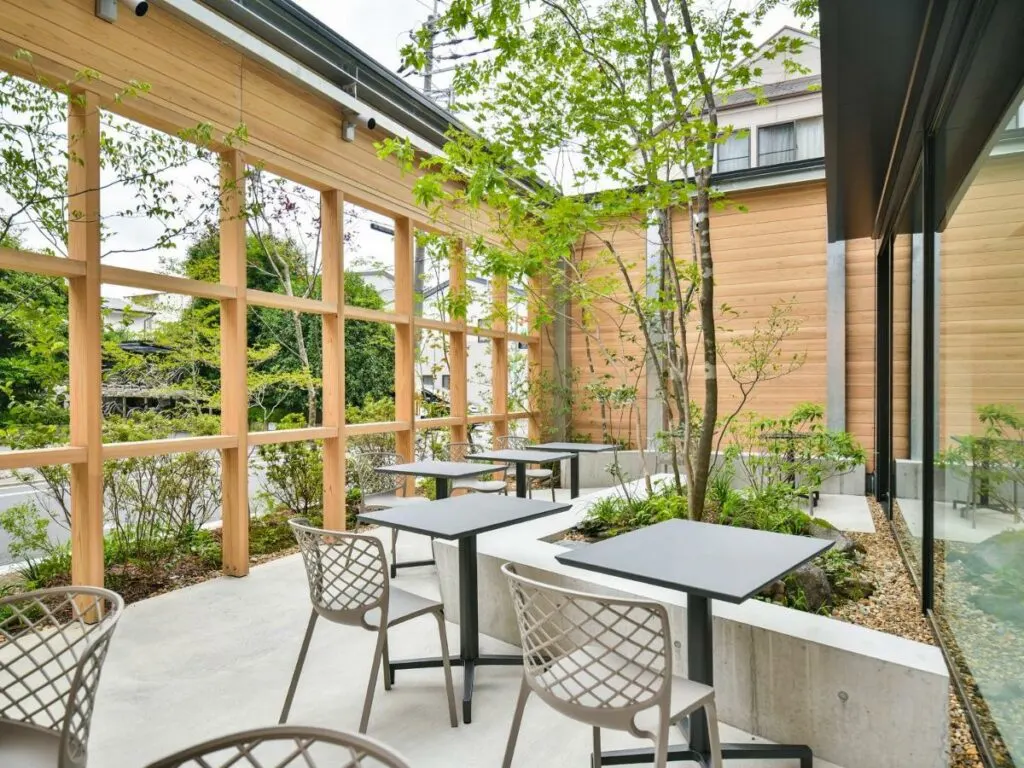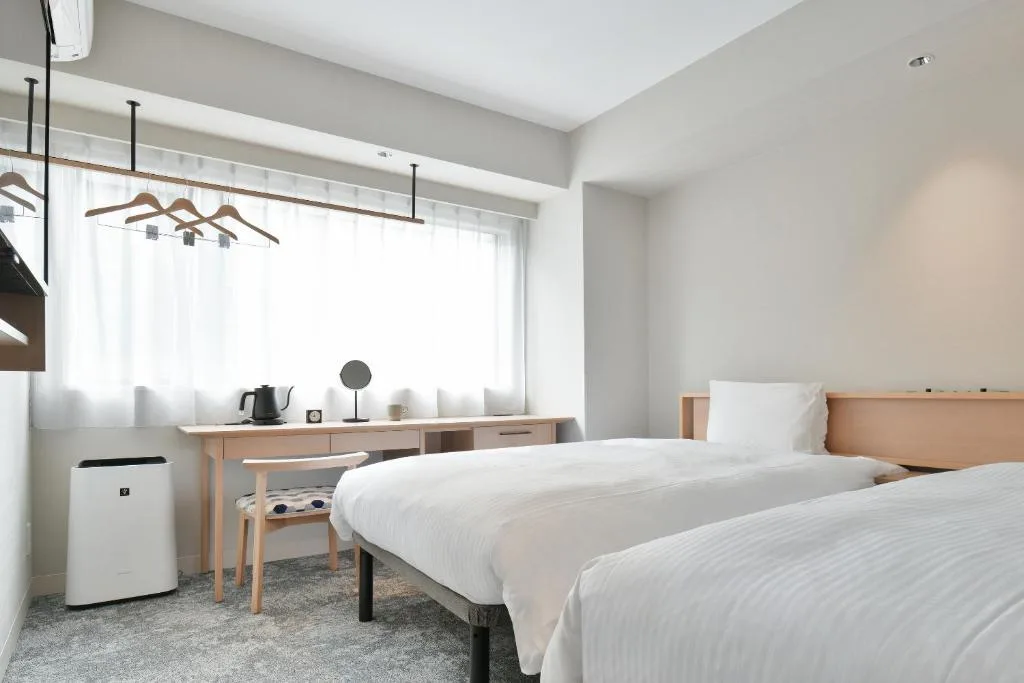 Utilising lots of wood and plants, you'll be treated to a really great natural aesthetic when staying at REF Kyoto Hachijoguchi. The rooms here are compact, but you'll be surprised by how many functional features they fit in!
Guests here can benefit from a 24 hour reception desk, rooms with city views, and wonderful service. There is also a buffet breakfast with plenty of options to greet you each morning.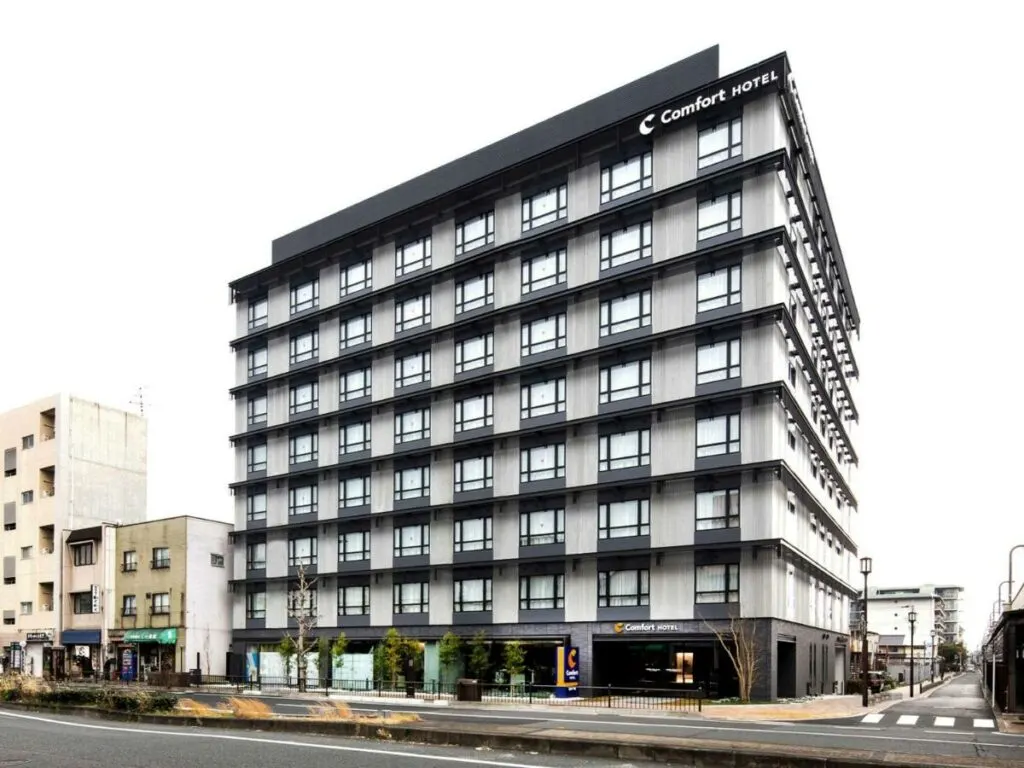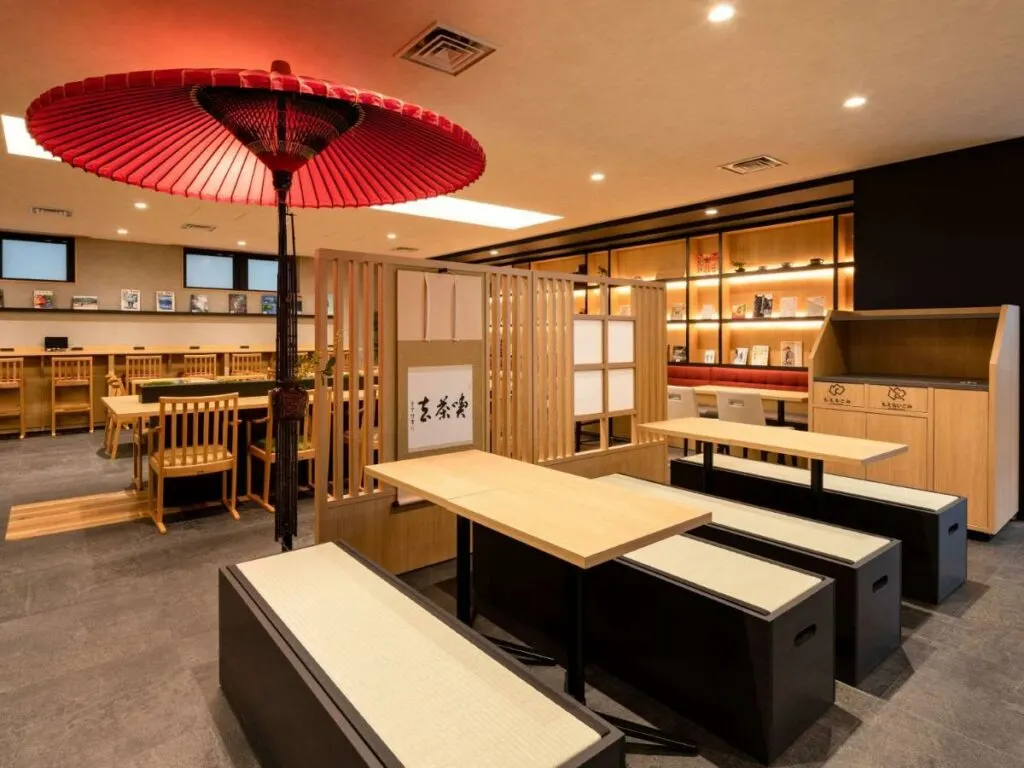 Want to save your cash for activities without compromising on comfort? Staying at the Comfort Hotel Kyoto Toji you get all the perks of a three star hotel without breaking the bank. Better yet, it is centrally located and breakfast is included, how great is that?
Designed in a modern Japanese style, the rooms here are clean and comfortable. They come equipped with kettle and fridge, as well as air-conditioning.
---
With so many amazing hotels on offer, it can be hard to choose! Which one if your favourite?
Like this blog post? Then Pin it for the future!