Vineyards in the Douro Valley, dramatic coastlines and over 2000 years of history are all waiting to be discovered on these day trips from Porto!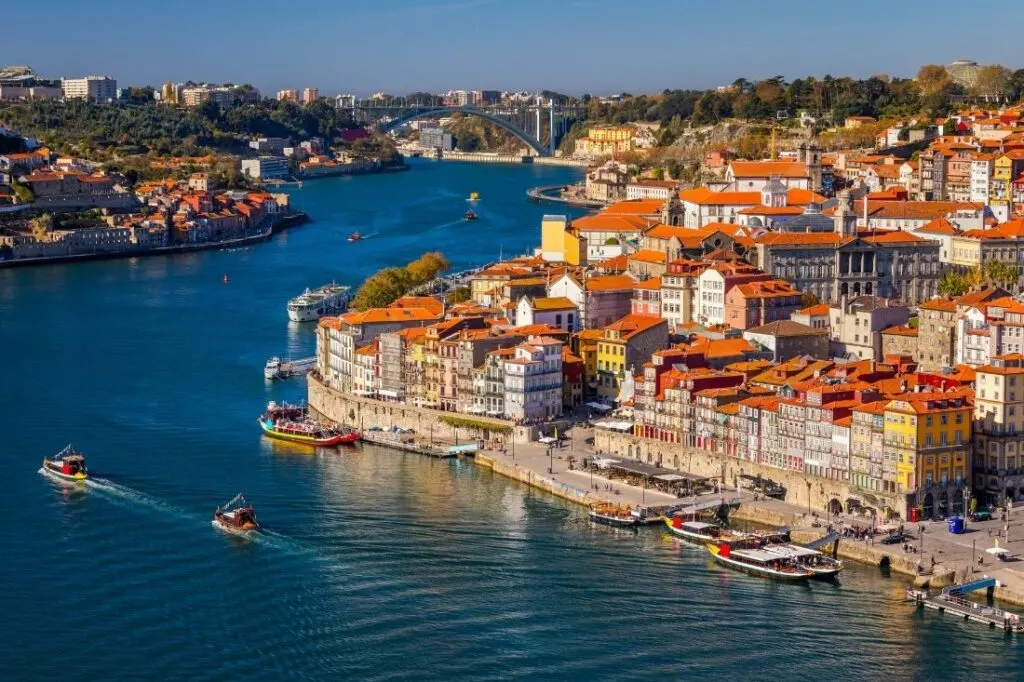 Colourful buildings reflecting in the river, Rabelo boats cruising the harbour, Porto and its surrounds really are a feast for the eyes. While it's the second largest city in Portugal, its small size and friendly locals may surprise you.
Get lost and find treasures while weaving through the cobbled streets and historic centre alleys. Spend an afternoon (or three) sitting in the sunshine, gazing out to sea and sipping port. Then fill your evenings tasting the incredible food and joining the vibrant nightlife.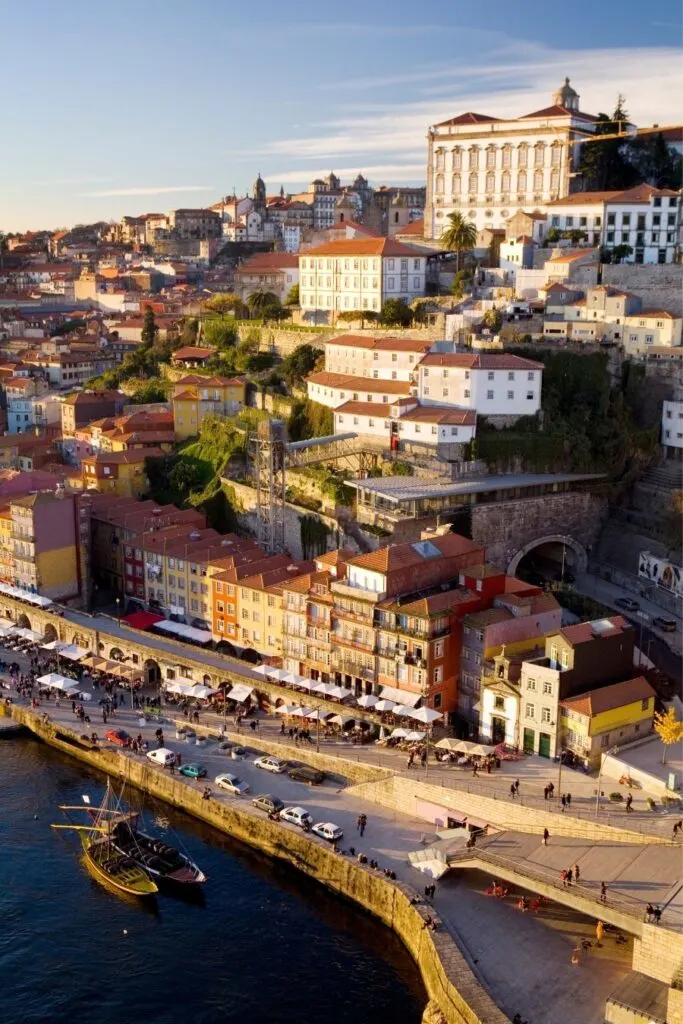 Dragging yourself away from this enchanting city may be hard, but trust me, day trips from Porto are worth it. You can discover Portugal's rich history in Braga and Guimarães, take a canal cruise in Aveiro, or sip wine in the nearby growing regions. There are beaches to lay on, ports to taste, and a sunken village to discover. Yes, you read that right!
All of these experiences can be easily done as a one day outing. If you don't have access to a car, don't despair. Some of these days trips are possible by public transport, and there are also lots of fantastic full day Porto tours you can book too.
There are so many adventures from Porto to be had. So, if you're looking for the best Porto day trips, this is the article for you. I really hope this helps when planning your trip to Porto!
---
The Best Day Trips From Porto
Douro Valley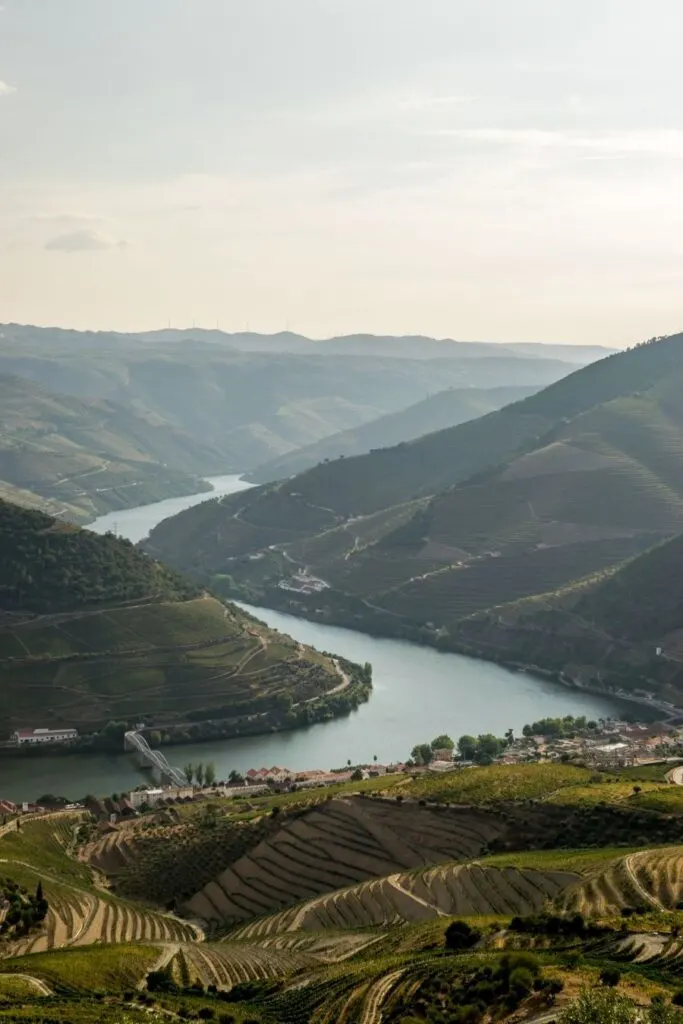 With rolling hills covered in vineyards and the Douro River winding through it, the Douro Valley is easily one of my favourite day trips from Porto (which you can read all about here!)
There are many types of grapes grown in the Douro Valley, but it is most famous for the cultivation of port grapes. The climate here makes the area ideal for growing grapes, almonds and olives. So you just know a trip here is going to be delicious.
Take a cruise down the river to relax and admire the scenery while sampling some fantastic wines. You can also book a day trip right from Porto, so everyone can join in the wine tasting!
Parque Nacional da Peneda-Gerês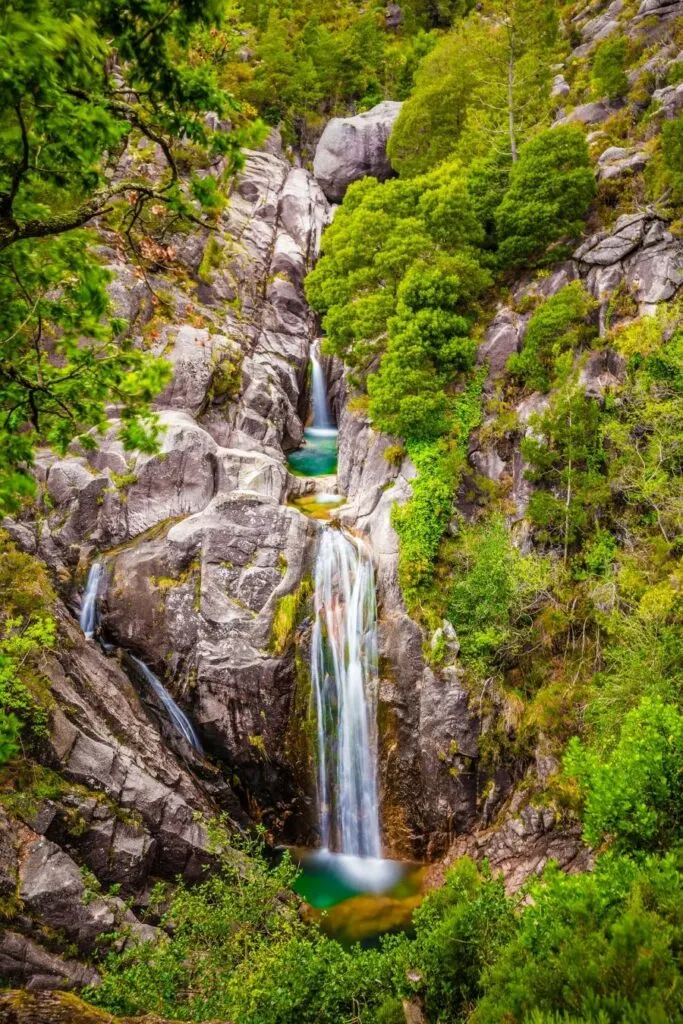 Porto day trips in nature are easy to come by, however Peneda-Gerês national park is one of the best. Just over 100km away on the border with Spain, this is the biggest national park in Portugal.
Glorious hills, wild flowers, waterfalls, and refreshing lagoons, all make this is a wonderful place to take a hike. Exploration in the area will reward you with traditional villages, Roman roads and bridges, megalithic tombs, and a monastery. Honestly, it is so stunning here.
The sunken village of Vilarinho das Furnas is also located here. In drier periods, the village pops out above the water level which is equal parts fascinating and creepy.
If you're looking for an adventure tour from Porto, then I'd really recommend this one. This is the best way of exploring Peneda-Gerês National Park in a 4×4 – you even get lunch on this tour too!
Amarante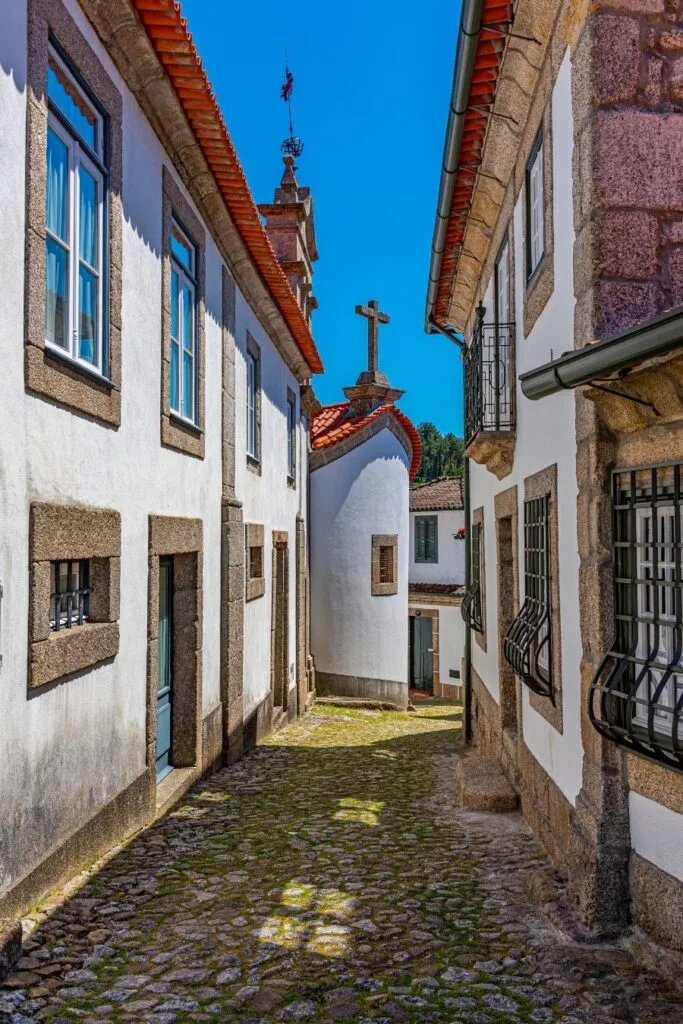 Named after the Portuguese verb for love, the town of Amarante sits around 45 minutes east of Porto. Amarante was the birth and burial town of São Gonçalo, who was believed to be able to heal the sick. Amarante is a gorgeous, ancient town, and it is gaining a reputation amongst foodies.
This town has become very well known for its history of selling a unique choice of baked good. Traditionally sold in January and June, these cakes are said to promote fertility. What has brought them a lot of attention is that they are more than slightly suggestively phallic. Definitely one of the more original gifts you can bring back from one of your Porto day trips!
Braga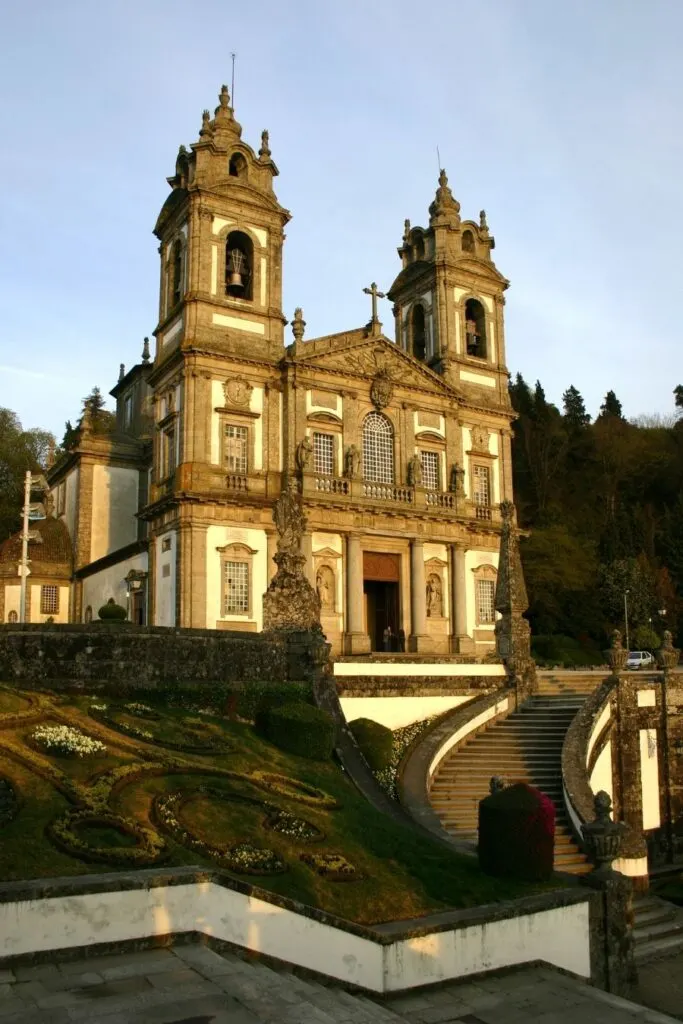 Around a 40-minute drive north-east of Porto you'll find Braga. This is one of the oldest cities in Portugal! It also has one of Portugal's largest urban centres, so there is plenty to explore.
As you might guess with over 2000 years of history, there is an eclectic collection of architecture. Imagine baroque churches, Roman fountains, neoclassical arches and contemporary buildings all mixed in together.
The Bom Jesus Sanctuary, and the stair case leading to it, are definitely worth a visit. At the top of the stairs, you will be treated to some glorious panoramic views.
There is a train that goes directly from Porto to Braga. So, this a great option for day trips from Porto for people travelling without a car. Alternatively, you can jump on this tour which will take care of everything for you.
Guimarães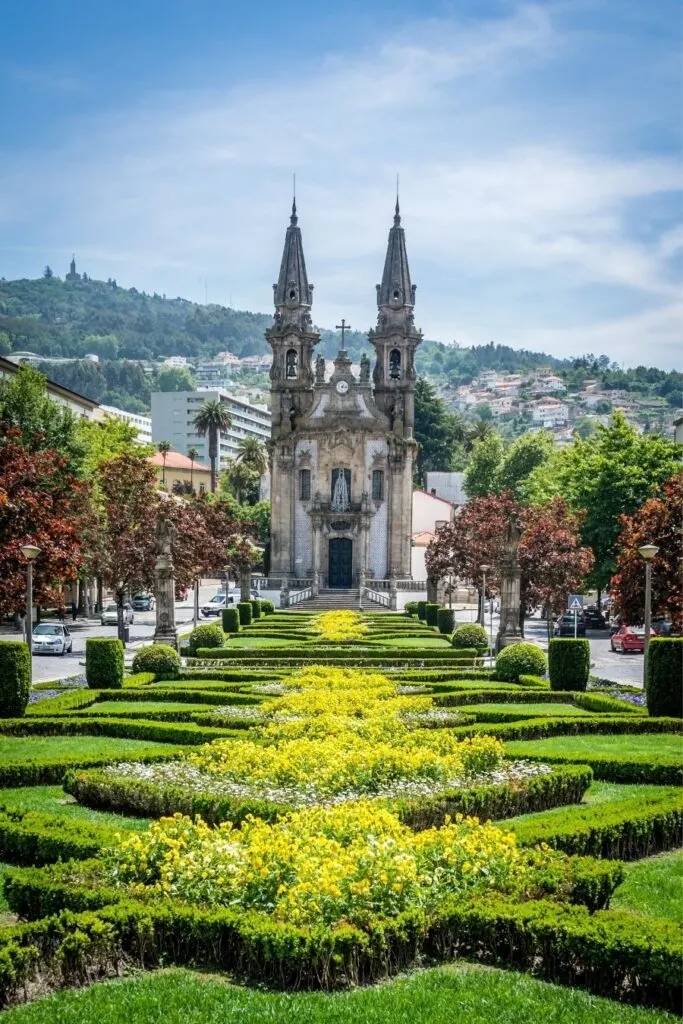 Just 60km from Porto sits the city of Guimarães, the original capital of Portugal and UNESCO World Heritage Site. This historic city is the birthplace of the first Portuguese king. It is also home to the medieval castle of Guimarães, and the Palace of the Dukes of Braganza.
While filled with a rich history and medieval plazas, the vibrant cultural scene saw this city dubbed the European Capital of Culture in 2012. Guimarães is not just a place for history buffs!
Porto tours to Braga often include a stop at Guimarães, and some even include a traditional Portuguese lunch. Be prepared for an amazing day out!
Coimbra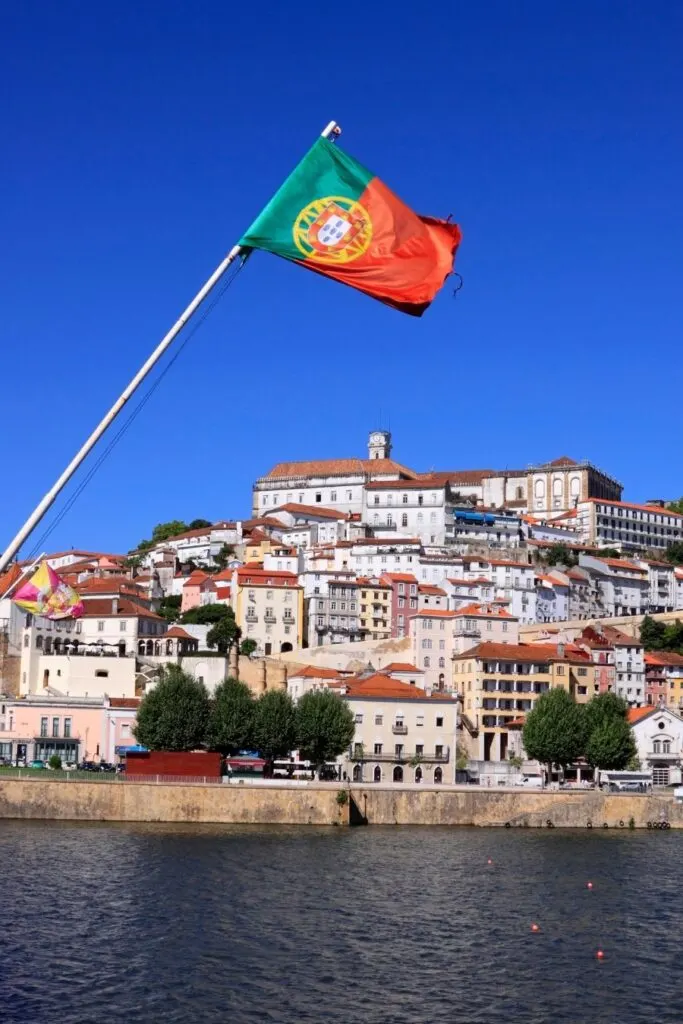 Sitting approximately 1.5 hours drive south from Porto is Coimbra. Imagine views of large, white buildings charmingly stacked up a hill, with Portugal's oldest university sitting like a cherry on top. The effect is visually stunning, especially from the other side of the river on which the city sits.
Coimbra offers a rich history, a vibrant art scene, and a large selection of restaurants. However, it is often overlooked on the tourist trail. So, this is one of the best day trips from Porto if you're looking to soak up some history and culture away from the crowds.
Viana do Castelo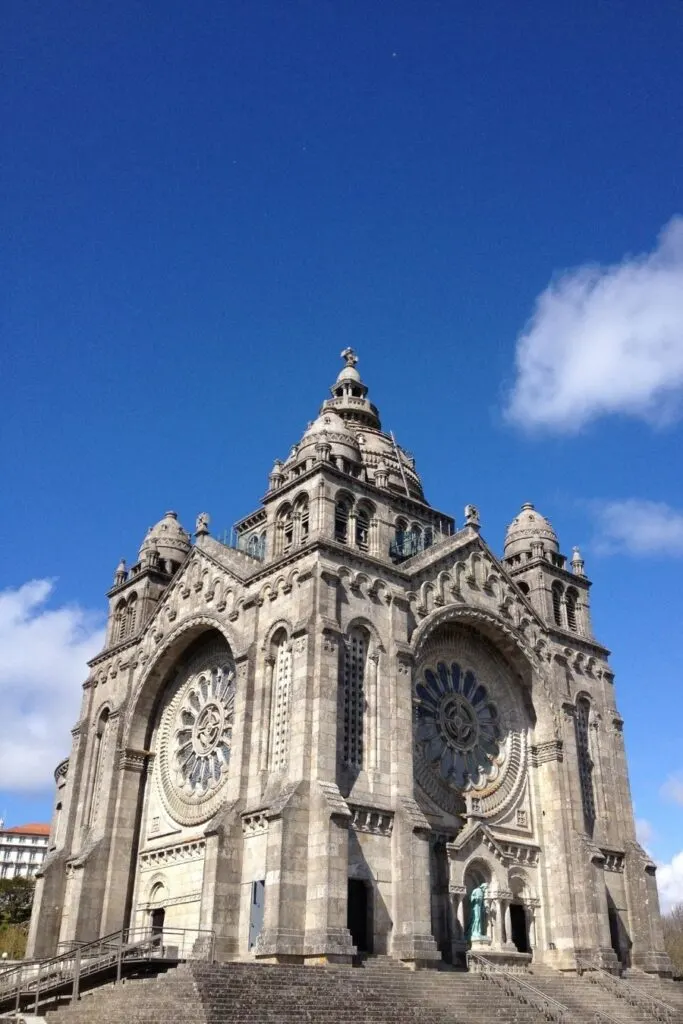 If you're craving Porto day tours on the seaside, follow the coast north to Viana do Castelo. Which, incidentally, is an excellent place to enjoy a fresh seafood feast.
Pay a visit to the Santuario de Santa Luzia, a gorgeous Byzantine era inspired church, which sits high upon a hill. From here you will enjoy breathtaking panoramic views of the city and coastline.
The area offers dramatic coastlines and sandy beaches, some within walking distance from the centre. The water tends to be on the cooler side though, so swimming here is for the brave!
Aveiro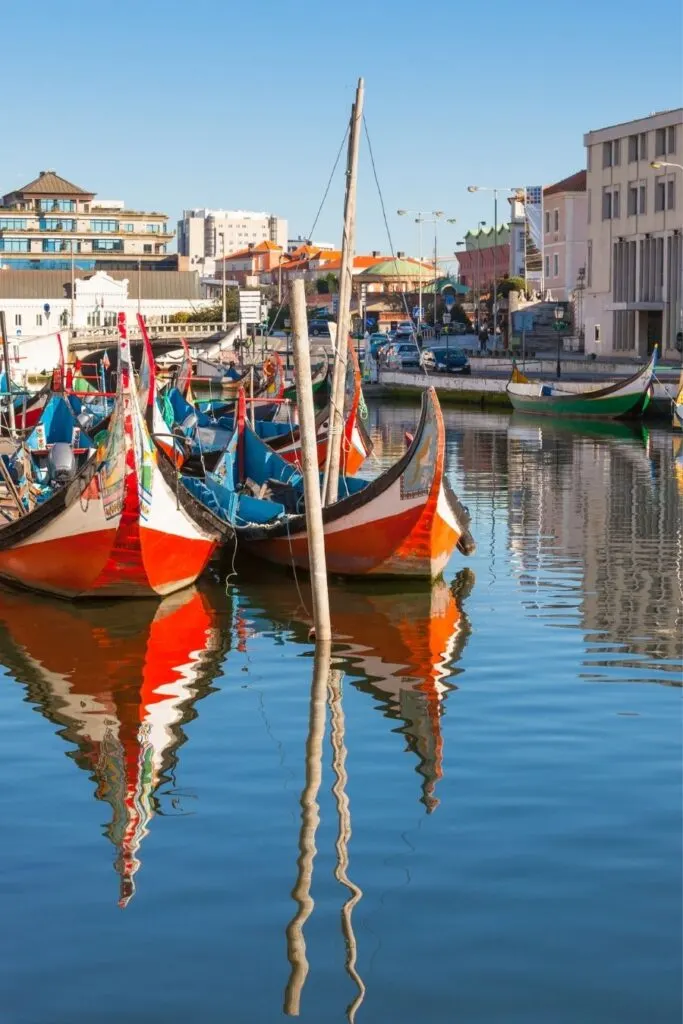 Just under an hour's drive to the south will get you to Aveiro. With Moliceiro boats cruising down canals surrounded by Nouveau architecture, this is one of the most romantic day trips from Porto.
Days in Aveiro offer a wide assortment of activities. Join in the hustle and bustle of the morning fish market. Enjoy a quiet cruise on the canals. Take a coastal walk at Costa Nova admiring the colourful beach houses, or just laze on the beach.
Porto tours visiting Aveiro and Coimbra are common, and a great way to see both cities in one day if you're on a tight schedule.
Santiago de Compostela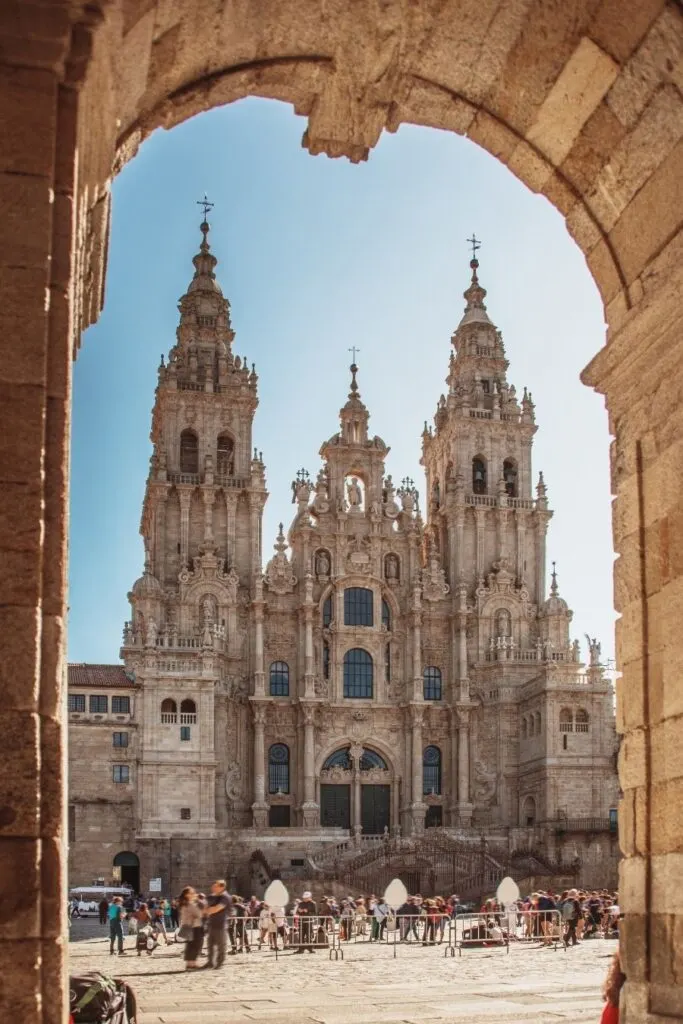 Approximately 2.5 hours drive away, over the border in Spain is the city of Santiago de Compostela. The cathedral in this city is said to be the resting place of St James, and is the final destination for pilgrims following the Camino de Santiago.
This is a great city for foodies. Visit the Mercado de Abastos food market to try the flavoursome local produce, including seafood, cheeses, and peppers. Authentic local tapas joints serving up octopus "a feira" and scallops are found on Calle Franco and Calle Raiña. Then for dessert treat yourself to a mouthwatering almond flavoured Santiago cake.
Ge which will take care of everything for you!
Vinho Verde Province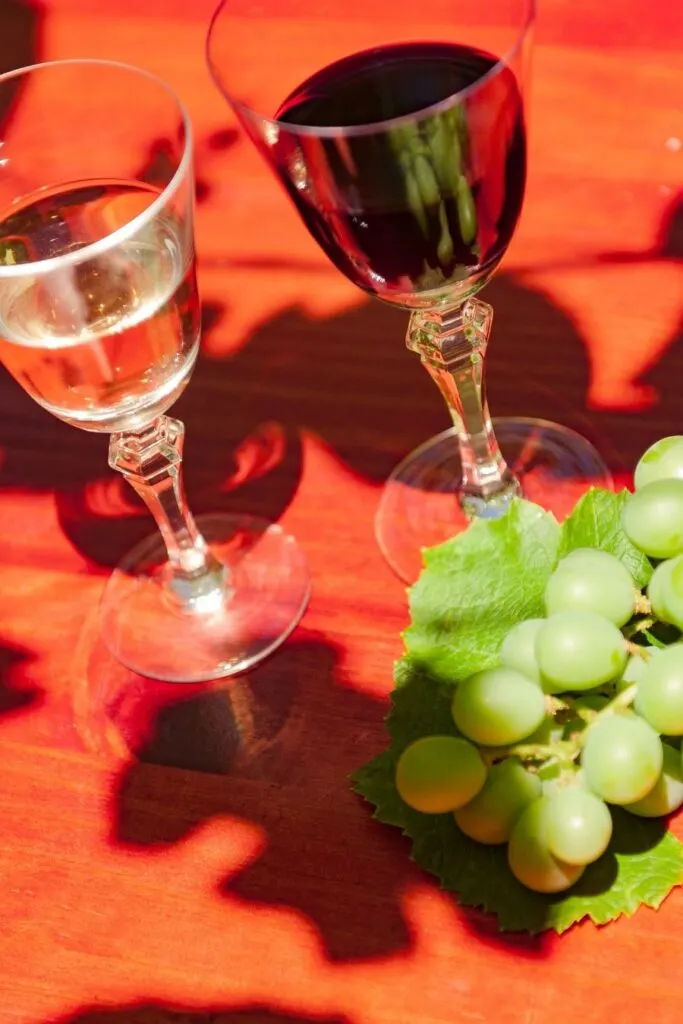 The northern coastal region of Portugal is known as the Vinho Verde Province, and is a historic wine production area. Astonishingly, there are around 19,000 small growers and 600 bottlers in this area.
While the name literally translates to green wine, its meaning is young wine, referring to the short production period. In fact, this wine is normally released 3-6 months after harvest.
Wine tasting day trips from Porto are the best way to enjoy an outing in this area. Let someone else take care of the driving while you take in the scenery and enjoy this unique style of wine. Private tours can also be arranged.
Esposende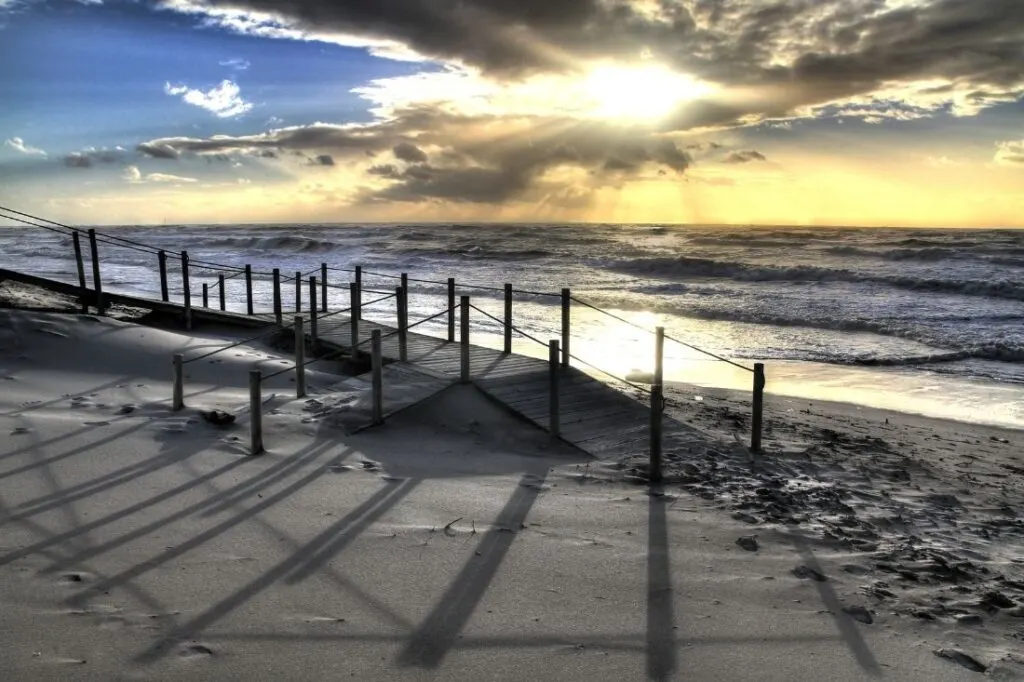 Most of the Porto day trips in this list have been pretty active, so what if you're looking to get off your feet? A great option is to spend the day at Esposende's beach.
It is easy to reach, as it is about 50km north of Porto. You can even get here by public bus within an hour.
One of the best things about Esposende is that there are not many tourists, so you won't be fighting for a spot to set up camp! If you're feeling sprightly, you can learn to surf, or take a walk by the round coastal windmills.
Fátima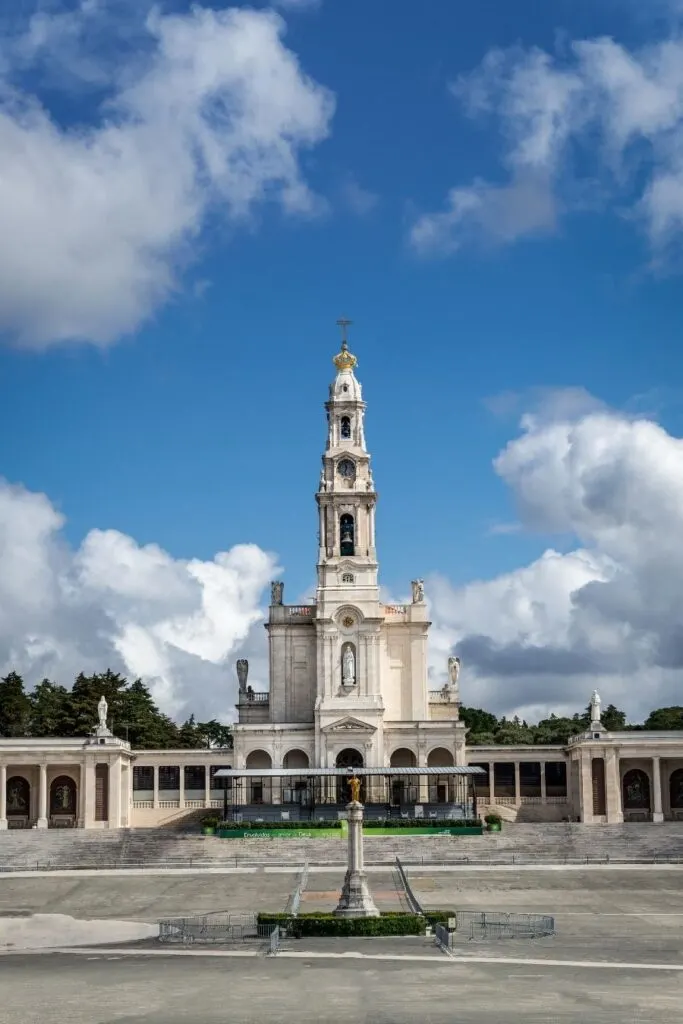 In 1917 an apparition is said to have appeared to 3 shepherd children, she revealed to them the three secrets of mankind. This apparition became known as Our Lady of Fátima and a small chapel was built on the site.
Since then, this chapel has been enclosed in a much larger complex. This once tiny mountain village is now visited by over 4 million Catholic pilgrims per year!
At 200km south of Porto, group tours to Fátima are often combined with stopping in Coimbra. A guided tour around the complex can also be arranged.
---
What are some of your favourite day trips from Porto? Are you going to be booking any of these? Let us know if you have any questions in the comments below!
Like this blog post? Then Pin it for the future!