Everything you need to know for that perfect weekend in Porto, Portugal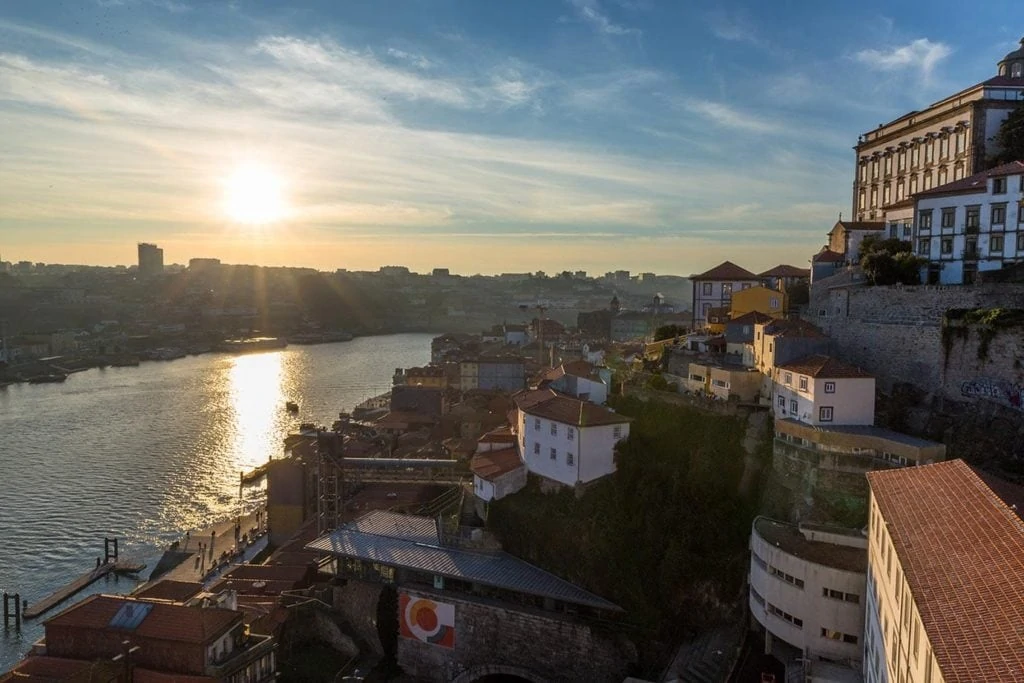 With its cute cobblestone streets, buildings brightly decorated with Moorish tiles and the stunning Douro River slicing through the heart of the city, Porto is a place that captures the imagination as soon as you set eyes upon it. And that's before discovering all the little taverns with delicious tapas and cheap port dotted all around the city!
Also, with the Douro Valley, one of the most beautiful wine regions in the world, just a short two-hour drive away, there's more reasons to visit Porto than ever before.
Add in the fact that you get a big bang for your bunk and it's no wonder this place was recently voted in Lonely Planet's 'Best Value Destination' for 2017!
Porto is a city that's got to be seen from the ground up.
One of the great things about Porto is that it's incredibly small for a city. That means you've got to use your feet and try and walk everywhere as much as possible to really get a feel for the place.
Saying that, if those feet ever do get tired, you can always rely on the abundance of excellent public transport – there's the cable car, the funiculars, the trams, taxis, and the city is really accessible by bike too.
Where to start in Porto?
The best place to start in Porto is at the harbour. Here you can catch an old Rabelo boat and cruise along the River Douro taking in the sites.
A cruise is an amazing way to orientate yourself in the city and you'll be able to pick out a few places such as the Serra do Pilar (one of Porto's best view points) and the port caves as places to visit for later.
It's on a Rabelo boat cruise that you'll quick come to understand why one of Porto's many nicknames is "the city of bridges" – there are no fewer than six bridges here making that the most of any city in Europe.
The most famous of these is the Dom Luis I bridge, which when it opened in 1886 was the longest arched bridge in the world. This is one of the most famous landmarks of Portugal and is such a stunning place to visit. Today it acts as one of the main focal points in the city.
Another of Porto's bridges worth talking about is the Maria Pia Bridge which was designed by Gustave Eiffel in 1877.
This is the very same Gustave Eiffel that created the Eiffel Tower in Paris, and when looking at the bridge you can't help compare the two structures and their obvious similarities. It's almost as if someone push the Eiffel Tower over across the Douro River!
From the harbour, next you'll want to walk along the river to the bottom of the Dom Luis I bridge and catch a funicular to the top of the bridge.
From here you can walk over the bridge taking in the amazing views of the city, but make sure you head for Serra do Pilar, the small monastery overlooking Porto. This is easily one of the best viewpoints in the city, especially as the sun sets over the River Douro, so make sure you head there at the end of the day!
Once you know where you're going in Porto, it's time to get lost. Only then can you truly get a feel for the city. And if you ever get hungry or tired, just pop into a tavern, refuel on
Art and Architecture
A city that's famous for its food and relaxed atmosphere, not everyone considers Porto a destination for art and architecture lovers, which is exactly why I loved it here – you could really immerse yourself in your surroundings, taking in all these different notes outside without having to walk around an exhibition inside. To me, it really adds to the city!
One of the things Porto has become most renowned for is its Moorish tiles.
These ceramic tiles (also known as azulejo) are everywhere you look in the city. They're on the walls depicting Portugal's history at the São Bento railway station and they're on all the buildings around old town.
Once they would've been a status symbol, a sign of the rich and wealthy, though today they're a part of Porto's culture as much as its history. There are over 20,000 individual blue and white tiles adorning the railway station walls alone, and each one makes up battles, coronations and other major events in Portugal's history – well worth seeing!
Top 3 museums to visit
Museu Serralves – This is the modern art museum and with exhibitions from Miro to Franz West, there are always world-class artists to be seen here.
National Museum Soares dos Reis – Founded in 1833, this is one of Porto's oldest and best museums exhibiting collections of Portuguese art. The building is pretty impressive too!
Museu do Vinho de Porto – Only in somewhere like Porto would you find a museum dedicated to wine! Perfect for learning about what makes this region of Portugal so fantastic at producing wine!
Top 3 buildings to visit
Clérigos Tower – If you want some of the best views of Porto's Old Town then walk up the 76m to the top of Clérigos Tower. The views from up here are outstanding.
Church of São Francisco – On the inside of the Church of São Francisco there's barely an inch that isn't dripping in gold making it one of the most dazzling displays of baroque finery in the world.
Livraria Lello – As soon as you walk inside Livraria Lello you're greeted by the most beautiful staircase. It's also thought that this staircase was the inspiration for J.K Rowling's Hogwarts!
Read more about the art and architecture in Porto.
Food and Drink
One of the most pleasurable ways of really understanding a city is through its food and drink – and neither are lacking in Porto.
Geographically, Porto lends itself to all sorts of gastronomy. Its proximity to the ocean means that fish (specifically cod) is plentiful, and most importantly, the world famous Douro Valley (and the birthplace of port) is only a few hours away.
Porto has grown a lot in popularity over the last few years, and a lot of that is down to the delicious yet cheap food you can get here.
No visit would be complete without trying to famous Portuguese custard tarts, and the cod fishcakes are amazing too, all washed down with a summer port tonic cocktail.
Top 3 restaurants to visit
O Paparico – This restaurant is hidden in the middle of nowhere but if you're looking for one of the finest restaurants in Porto then this is it. There are a number of taster menus to choose too!
Restaurante Cafeina – There's quite a strong French influence here and the food is devine too. Also, the dining room is covered in azulejo – worth eating here for the setting alone.
ODE Porto Winehouse – A slow-food hideaway just up from the Douro, with chestnut wood beams, exposed stone walls and slate tables on wine barrels.
Top 3 bars to visit
Miradouro Ignez – If you want to have a drink with some of the best views of the city then this is the place for you.
360º Terrace Lounge – Another place with fantastic views of the city and often there's music in the evenings too.
Catraio – If you're after some craft beer then you can't go wrong with Catraio. They brew a lot of their own ales too.
Top 3 things to eat in Porto
Francesinha sandwich – The king of sandwiches (just watch our video to find out what goes in it!) Cafe Santiago does the best ones in the city so head there.
Nata tarts – The best place to go for these is at Confeitaria do Bolhão. And make sure you have cinnamon on top!
Tripe – If you're brave enough tripe is incredibly popular in Porto (as is other offal!) How do I put it? It is an… acquired taste.
Read more about the food and drink in Porto.
The Douro Valley
The Douro Valley is surprisingly the oldest demarcated wine region in the world. Dating back to the mid-18th century, they've been producing wine and port here ever since.
A little like with champagne only coming Champagne in France, port can only be produced in the Douro Valley to officially be classified as port. Whether you like wine/port or not, this is easily one of the most beautiful places to in the world to produce it.
No weekend in Porto would be complete without making a day trip to the Douro Valley, and the best way to learn all about the wine and port here is to hit up a few vineyards – seeing the vines in front of you while you've got a glass of deep fruity xxx really does make it taste better!
Top 3 vineyards in the Douro Valley
Quinta do Crasto – Infinity pool. All I need to say is infinity pool. Quinta do Crasto is an absolutely stunning property with some of the best views of the Douro Valley around.
Quinta da Pacheca – This is one of the oldest vineyards in the Douro Valley and they have been producing world-class wine here ever since

1738

.
Quinta de Guimaraes – Dating back for seven generations, Quinta de Guimaraes is another stunning property, this time with a maze to get lost in.
Top 3 places to eat in the Douro Valley
Restaurante Castas e Pratos – Castas e Pratos occupies an old wooden warehouse that once belonged to the local railway station. Very fancy inside.
Quinta do Pôpa – One of the newer kids on the block (their doors opened in 2012), Quinta do Pôpa is in a lovely setting for lunch and you can even get on their famous picnics in the gardens.
D.O.C. Restaurante – A strikingly modern restaurant with some of the best food around. D.O.C. Restaurante definitely deserves all the awards its got!
Read more about our day trip to the Douro Valley.
As I've already mentioned, one of the best things about Porto is its size – it is so easy walking around this city taking it all in.
From taking in all the amazing art and architecture to eating your way through all the local delicacies, it's amazing how much you can pack into a long weekend in Porto, and it's no wonder why it's one of the hottest destinations around right now!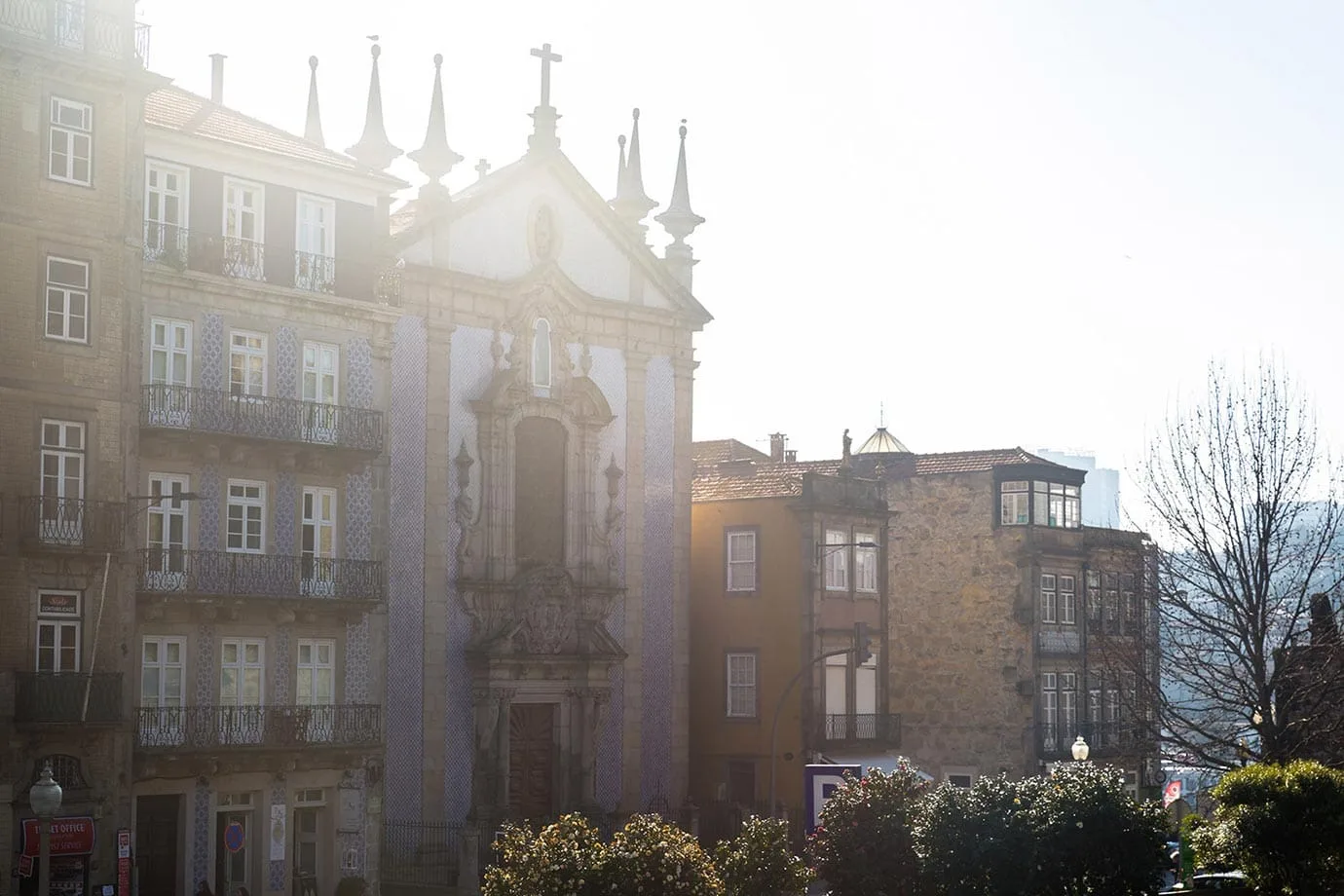 ---
Have you ever been to Porto? If so, what are some of your favourite things to do in the city? Let me know in the comments below!
Like this post? Why not Pin it!
Save
Save
Save
Save