Trendy, stylish and close to all the action in Brick Lane and Shoreditch, here's what it's like staying at Leman Locke London!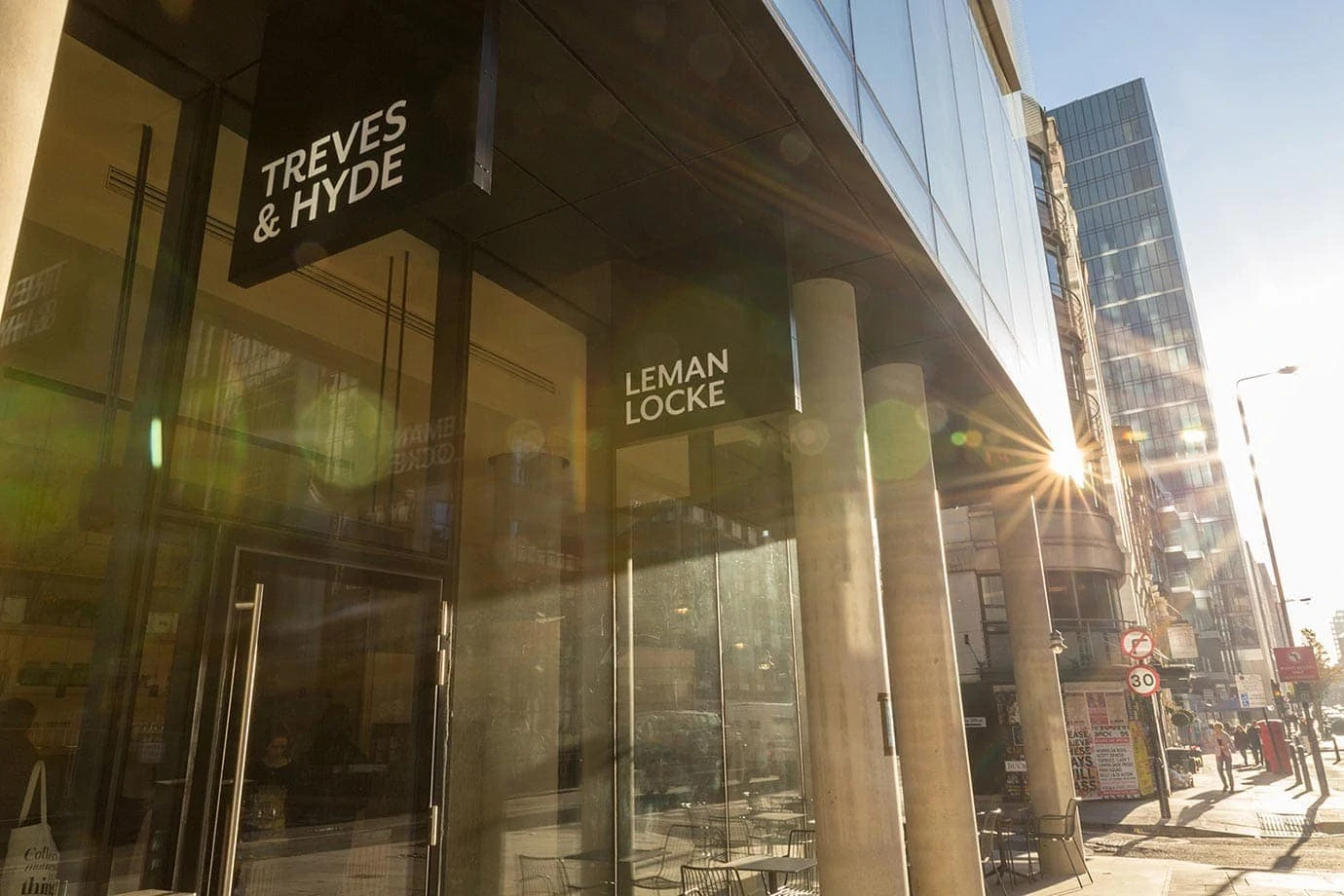 From the cute cafes of Whitechapel to the markets of Spitalfields to the bars & clubs of Shoreditch, East London just exudes cool. Well, if you're looking for a trendy & stylish aparthotel that's close to all the action, look no further than Leman Locke hotel.
As someone who comes from Essex (yes, I'm an Essex boy at heart), London Liverpool Street is the station I always come in to. That means East London (with Aldgate, Shoreditch and Whitechapel all just a 10 minute walk from the station) are all areas I know very well.
One of the things that I love about this area of London is there's just so much to see and do. Honestly, there's a reason why this is one of the best areas to go out and party in. That meant basing myself somewhere like Leman Locke for a weekend made perfect sense.
Oh, and it was great to have a fully equipped apartment to call home… even if it was only for a couple of nights.
What's in the local area?
One of the best things about staying at Leman Locke hotel is its location.
If you're looking for one of the best areas to go out in London, whether that's for a curry on Brick Lane to the bars along the high street to the clubs of Cargo and XOYO, you really can't go wrong with Shoreditch and Hoxton. These are all within a short walk of the hotel.
Also, Spitalfield Market is a fantastic place to go shopping with lots of independent stalls selling things from vintage jackets to kitsch memorabilia for your home. Spitalfield Market is one of my favs in London as everything's so unique. Again, I can't recommend visiting here too.
With Leman Locke there's now somewhere to stay and feel at home while exploring one of the coolest parts of London.
What is Leman Locke?
Leman Locke is an aparthotel (that's a cross between an apartment and a hotel) that's just a short 10-minute walk from London Liverpool Street station. It's also just a three-minute walk from Aldgate East underground station for those of you catching the tube.
From the outside, Leman Locke in Aldgate looks just like any other high rise building in the area, but as soon as I stepped inside I was instantly hit with how trendy this place was.
On the ground floor there's Hyde, a cute café selling cracking coffee and artisan treats (such as little quiches and homemade sandwiches).
At night this café transforms into a lovely little bar with some outstanding wines and craft beers from around the world (they'll even knock you up a cocktail if you ask nicely). This is the perfect place for a nightcap after you've been out.
As for the apartment itself, I stayed up on the 22nd floor. Trust me when I say this, but it's rare to get a view as good as this in London.
As I've already mentioned, Leman Locke is like a home away from home, so much so I even found a little bottle of gin and tonic waiting for me on the table.
There's a fully functioning kitchen with pots and pans, so if you fancy staying in and cooking (there are a few super markets within walking distance) then you can do that. If not, Deliveroo is an option too with plates and cutlery.
One of the things they're really keen to stress at Locke Hotel is that this is your place. Treat it like its your own home so sit back and relax.
I loved how this wasn't a stuffy atmosphere like a lot of hotels in the area and it really did feel like a little home away from home for me.
The rooms/apartments at Leman Locke London
The apartment is quite small with the kitchen, living area and bed all packed into essentially one room, but at no point did I feel cramped at all. On the flipside, the bathroom is huge, so no problems at all in that department.
What I loved about the room though was how it immediately felt like it was my apartment, like I had lived there for a couple of years. Even the art deco felt like it was designed specifically for me (though I suspect everyone says that!)
The beauty of being basing yourself somewhere like this is you're in such close proximity to everything going on around you.
While I stayed here I wandered around Spitalfields in the morning, had a curry on Brick Lane in the evening and hit a few of the lesser-know bars in Shoreditch at night. Just the perfect day out in London!
Leman Locke is beautiful marriage between a trendy boutique hotel and stylish serviced apartments, and from the creative design to the exemplary service of all the staff, it is the best of both of these.
The only problem with staying in a place that feels like home is leaving. Still, at least I know where I'll be staying the next time I'm in London.
Leman Locke check in time
You can check into Leman Locke any time from 13:00, but like most hotels you can request an early check-in and a late check-out too. I found the staff to be really relaxed there.
Other facilities include:
Super fast free WiFi
Smart TV (w/ Apple TV & HDMI)
Locke Dream Bed
Fully equipped kitchen (including utensils & dishes & dishwasher)
Big windows (lots of natural light – even for London)
Washer / Dryer and iron / ironing board
Loads of storage space
Interconnecting Rooms (for those who like to share the space but not the bed)
There is also a fully equipped kitchen with a washing machine, dishwasher, oven, fridge, microwave and toaster. Dishes and utensils are also provided.
A rainfall shower, complimentary toiletries and a hairdryer are featured in the private bathrooms.
How much does Leman Locke cost?
Leman Locke has 168 studios and one-bedroom suites, two meeting rooms, an onsite gym, café/bar downstairs, and a new restaurant opening in February.
Leman Locke costs £100 per night for a studio, and that's on a Friday night too, so very reasonable for London! It is cheaper mid-week, and they also do two-bedroom apartments too.
Address:
15 Leman St,
London
E1 8EN
Tel: 0203 327 7140
Email: [email protected]
---
If you're looking for some other hotels & apartments, check out this amazing blog post on where to stay in London. There are some fantastic recommendations in here for all types of travellers.
I really hope you found this Leman Locke review helpful. If you have any questions at all let me know in the comments below.
Like this blog post? Then make sure you Pin it!