From hiking in the winter sun to exploring the famous Desert Botanical Gardens, these are the best things to do in Phoenix in winter!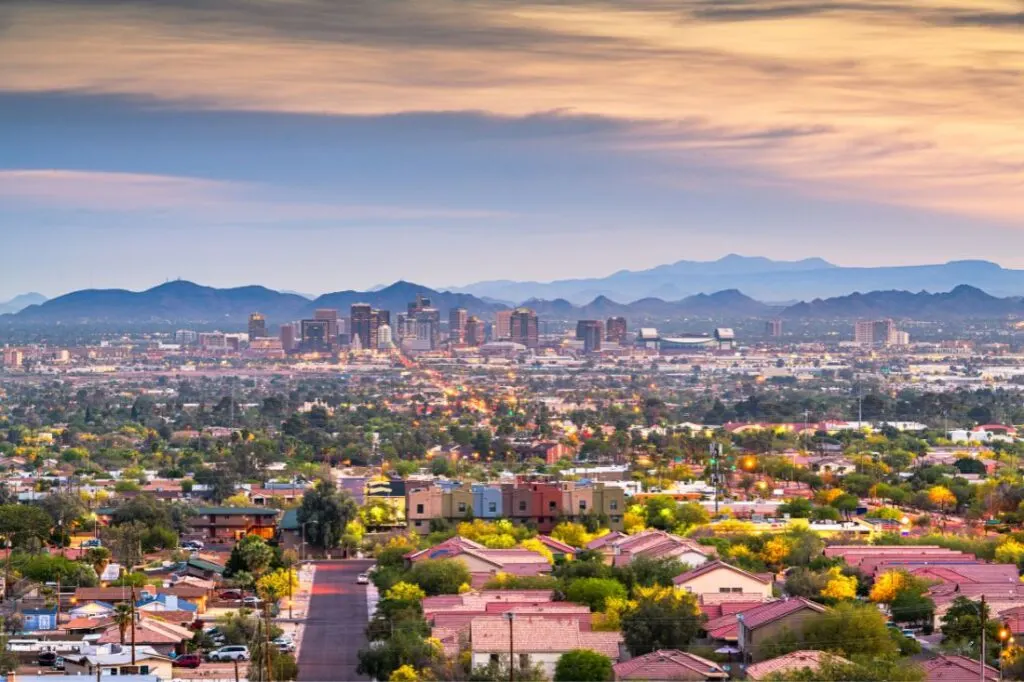 I'm one of those hopeless romantics who loves winter. When the days are getting shorter and people are starting to wrap up warm, I start planning a few wintery adventures.
To me, winter doesn't always mean snow. It doesn't even always mean cold. Take Phoenix in winter for example.
Arizona is a desert region – in fact, it's the only US state home to all four North American deserts. You're not going to find snow there in the winter; in fact, you probably won't even see rain!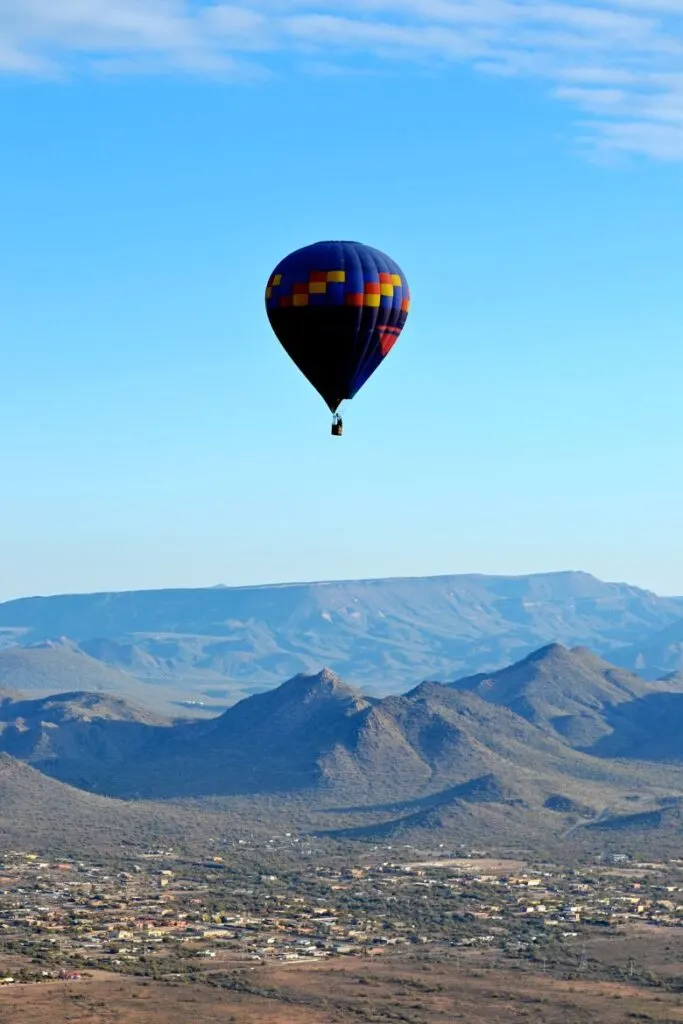 But it's still a brilliant place for a winter holiday. See, in Phoenix, you get to do all of the things you wouldn't get to do in winter in somewhere like Europe.
You can go outside without packing on the layers, and you can go hiking without the vague fear of needing to call Mountain Rescue.
And it goes without saying that if you're one for chasing the winter sun, you're going to love Phoenix, especially after reading this blog.
Right, it's time to tell you all about the best things to do in Phoenix in winter!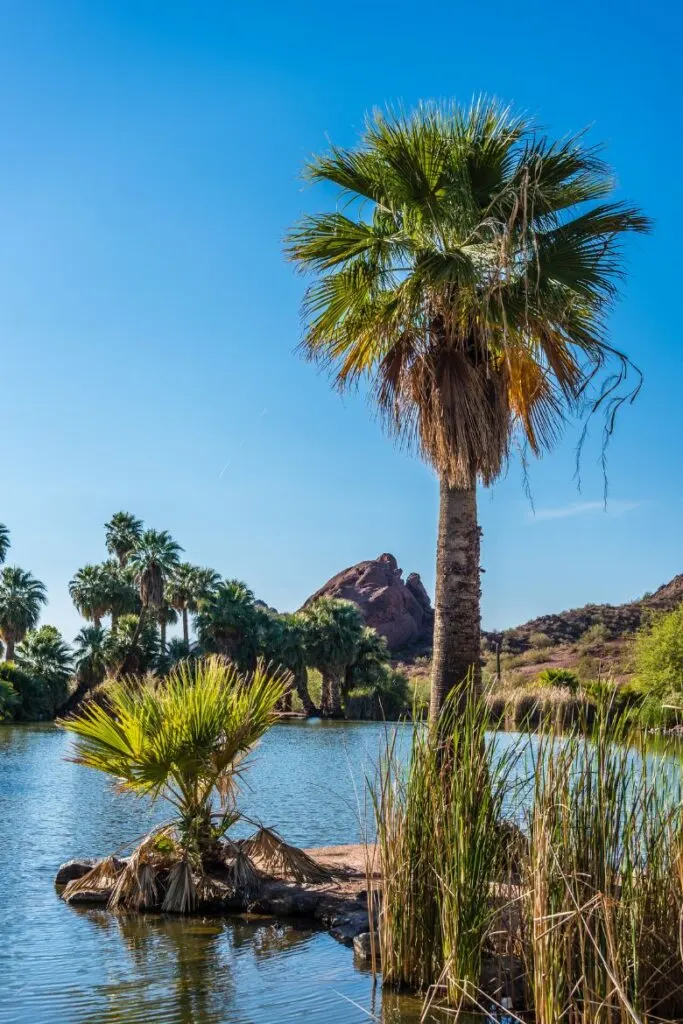 Phoenix winter weather
If you're from the UK like me, the weather in Phoenix in winter might come as a shock. Expect highs of 20-22°C ( 68-71.6°F) from December to February, with lows of a puny 7°C (44.6°F).
Rainfall is almost non-existent, with a measly 2 or 3 days expected throughout each winter month. You won't get a forecast like that in Europe!
As there is a big swing in temperature during the day and the night, it's important to pack lots of layers.
---
Things to do in Phoenix in Winter
Explore the Desert Botanical Gardens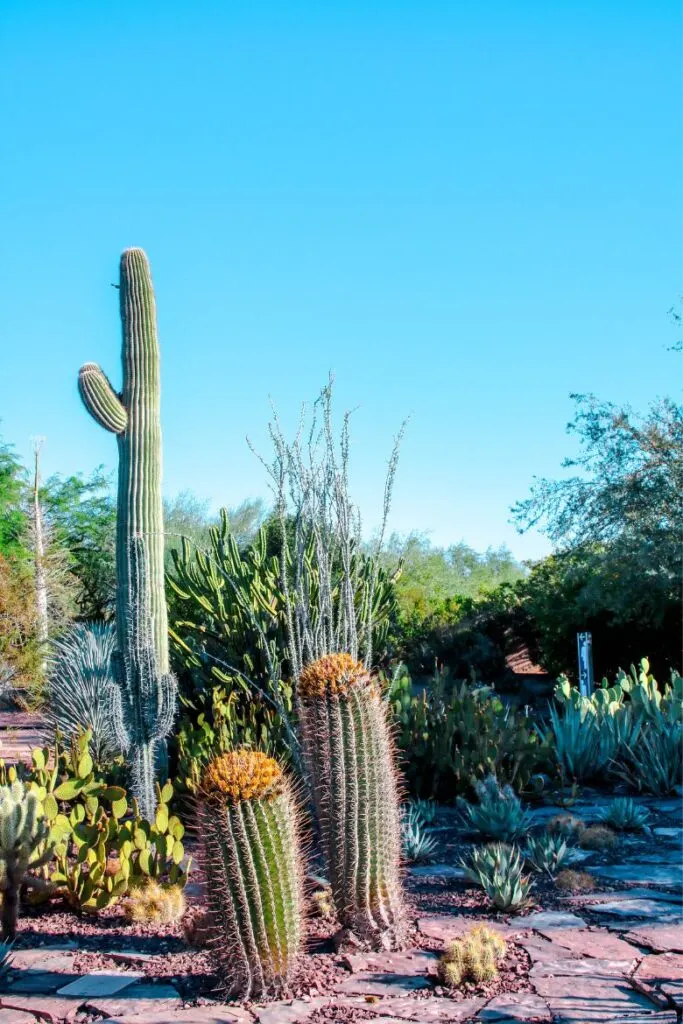 I can't talk about Phoenix – summer or winter – without recommending the Desert Botanical Gardens.
These gardens prove that the desert isn't just dirt, sand and tumbleweeds: this is 140-acres of vibrant desert plants, nestled within the beautiful Sonoran deserts.
Because 'winter weather' isn't so much of a thing in Phoenix, the gardens will still be in all their glory. Plus, if you visit in December, you'll get the added beauty of twinkling festive lights.
Enjoy the outdoors at Papago Park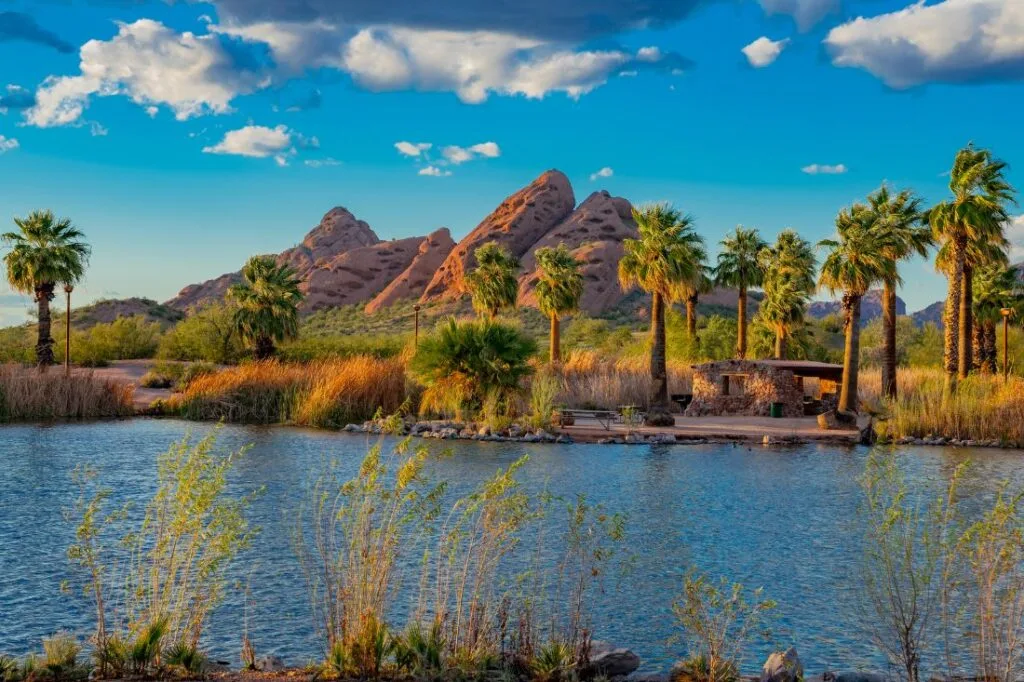 If you're already visiting the Desert Botanical Gardens, you might as well check out Papago Park too. This is where the gardens are located, but there's plenty else to do here.
You can go fishing, play golf, or go hiking – including along the famous Hole-in-the-Rock Trail.
One of the best things about Phoenix is that you can enjoy the great outdoors without leaving the confines of the city. Papago Park is a great example of this.
Take a trip across Canyon Lake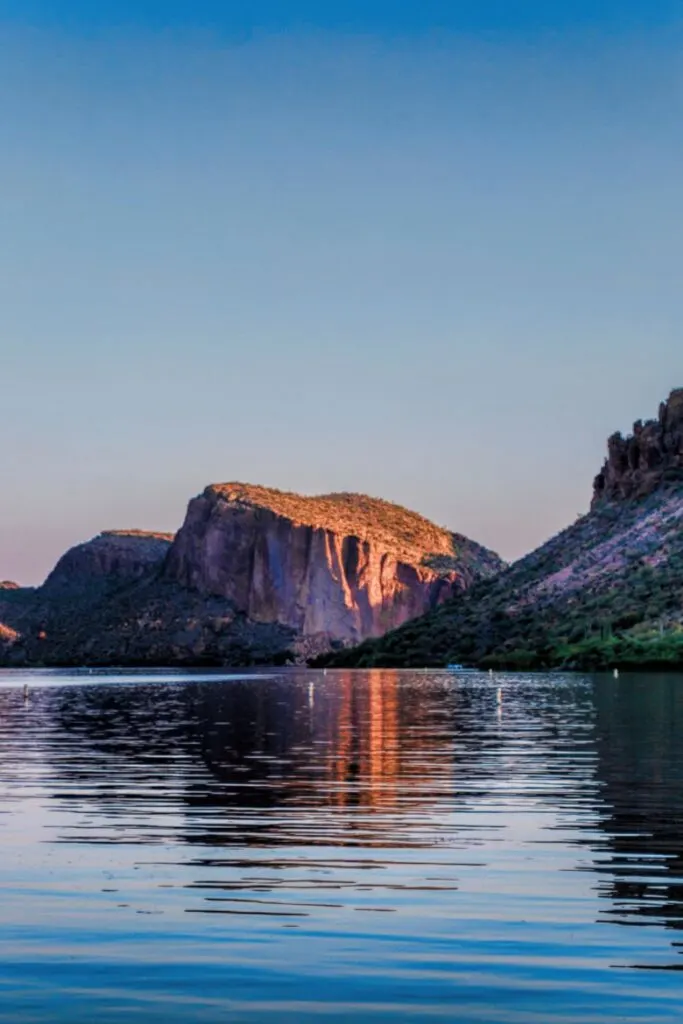 Another reason to love winter in Phoenix: you can take a trip across the water without bothering with thermals.
Canyon Lake is one of the prettiest spots in Arizona, and one of the best ways to explore it is with Dolly Steamboat. They've been offering cruises across the lake since 1983, and I'd really recommend them as your way to take in the scenery.
This is an amazing tour from Phoenix where you get to go hiking in the stunning Sonoran Desert before enjoying the views on Canyon Lake cruise, so check that one out.
Or hike Phoenix's many trails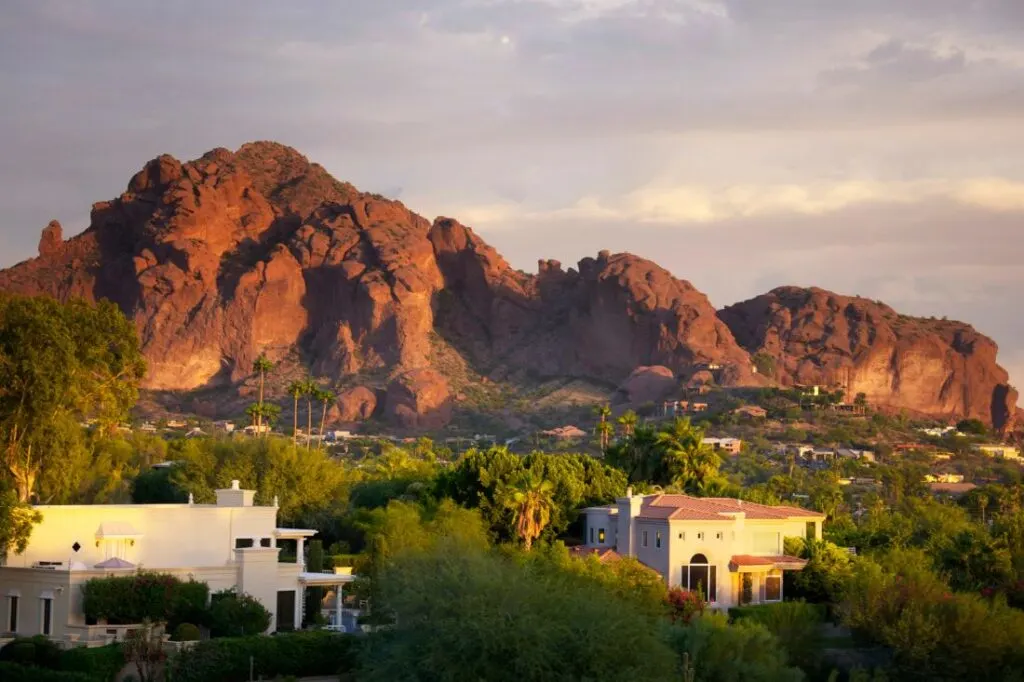 There are tons of mountains in and around Phoenix, so it's an awesome place to go hiking. Camelback Mountain is only 20 minutes from downtown Phoenix, so it's super easy. Otherwise, try South Mountain Park or Thunderbird Park.
Alternatively, hike the Tom's Thumb Trail: a 4-mile trek near Scottsdale that'll give you insane views of the McDowell Mountains.
Climb the Superstition Mountains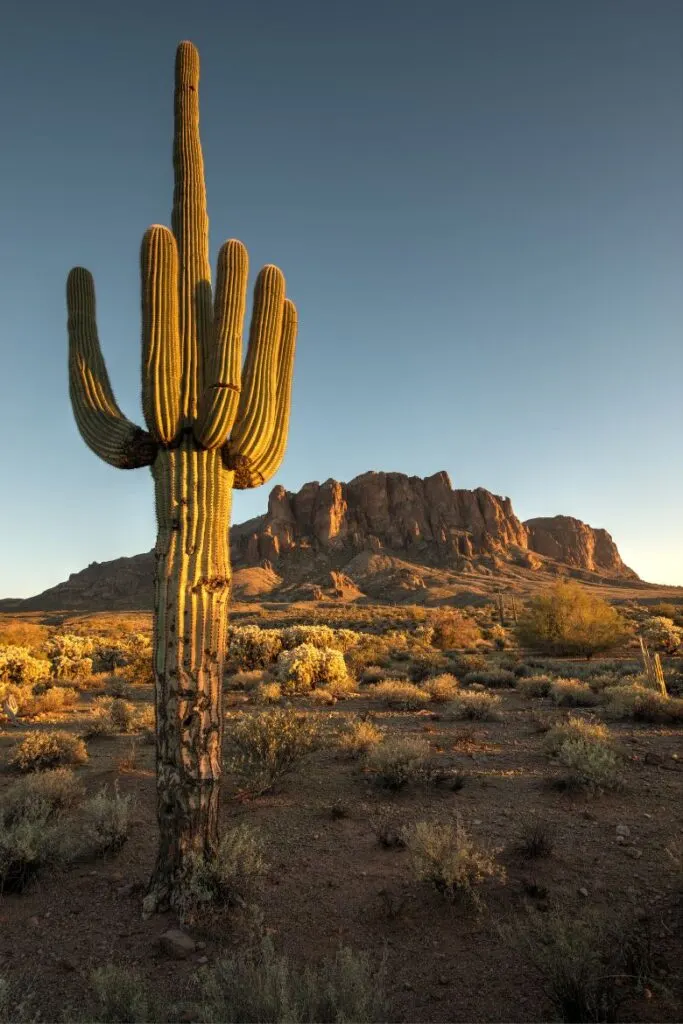 I like all of the hikes in Phoenix, but my favourite has got to be the Superstition Mountains. This is one of the most iconic mountain ranges in Arizona, and for good reason too.
It's beautiful here. Its name comes from the superstition the mountain was once regarded with, and the mystery that surrounds such landmarks.
Wander through the Japanese Friendship Garden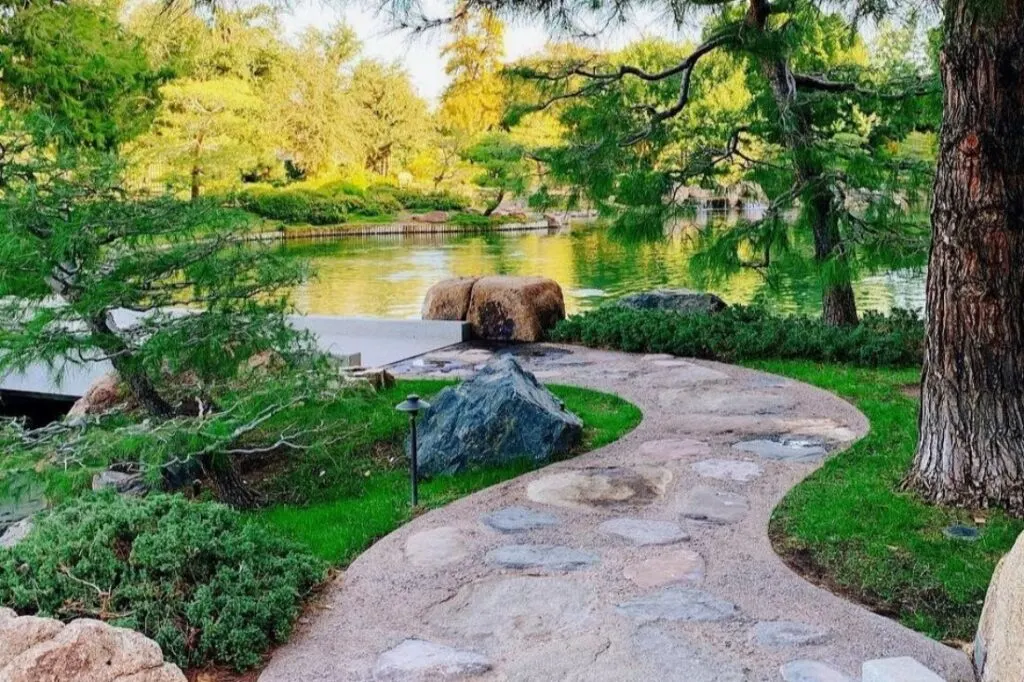 Phoenix might feel like the last place you'd find an authentic Japanese garden, but you'd be surprised.
You can easily step away from the hustle and bustle of the city and step into tranquillity at the Japanese Friendship Garden, created in partnership with Phoenix's Japanese sister city, Himeji.
Here, you'll find a 3.5 acre park, home to an authentic tea house, a 12-foot waterfall as well as a large Koi pond packed full of fish. It's hands down one of my favourite spots in Phoenix.
Have an adventure at the Arizona Snowbowl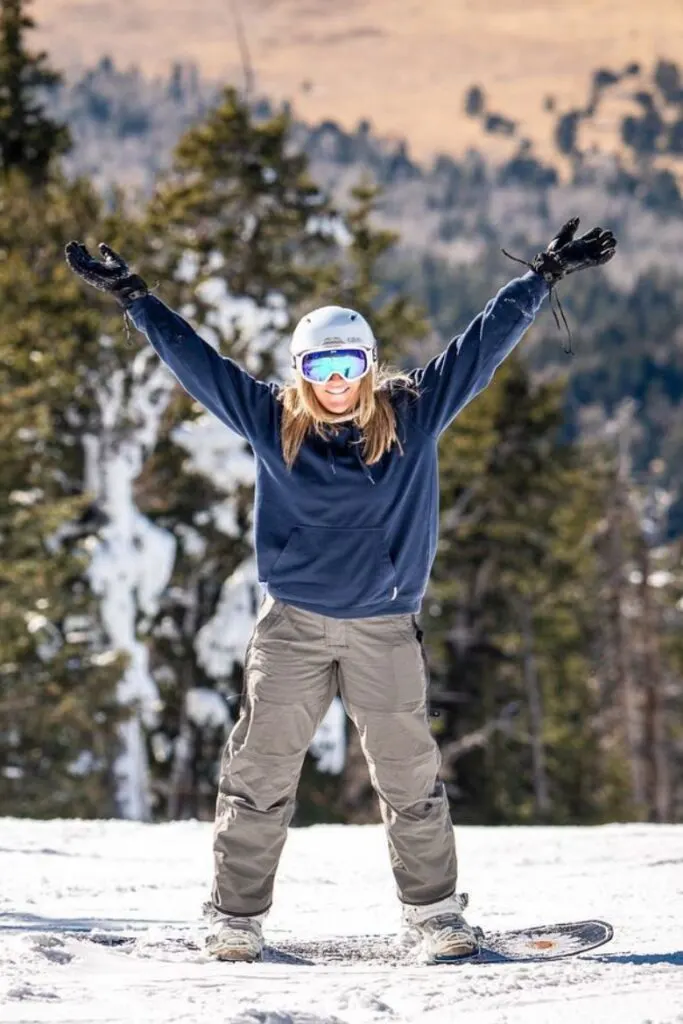 Though this is a blog about Phoenix winter activities, I realise most of these haven't been very wintery. Don't worry – if you like a proper cold winter, you can still get a taste of it at the Arizona Snowbowl.
Located on the slope of Mount Humphreys, the tallest point in the state, you can ski and snowboard to your heart's content. The usual season is between November and April, so it's one of the best things to do in Phoenix in winter for sure.
Visit the Musical Instrument Museum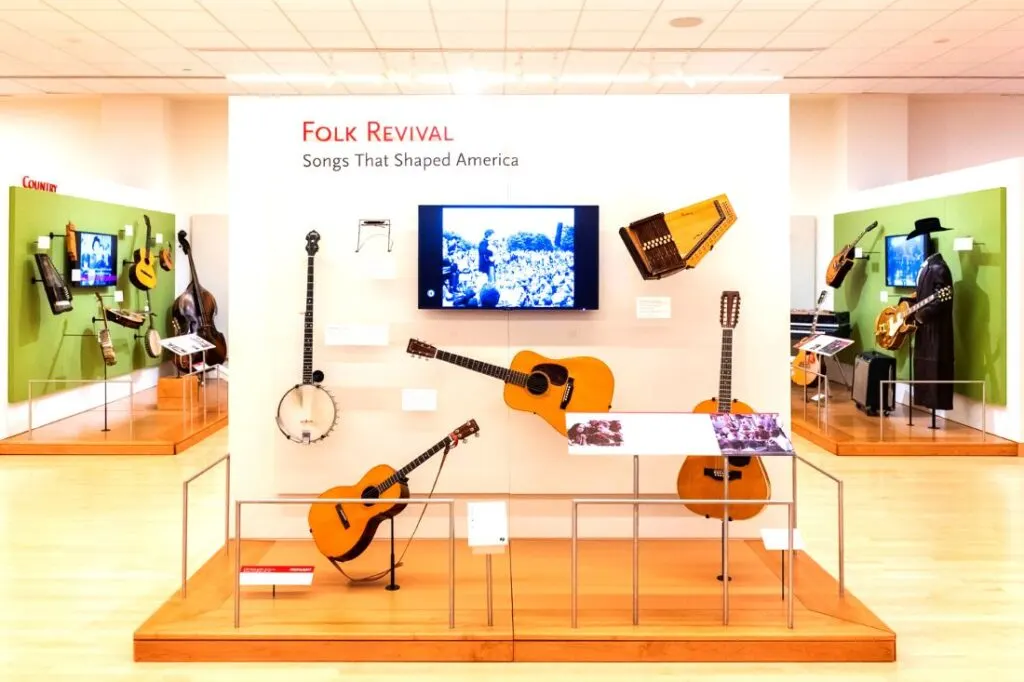 If you do happen to be in Phoenix on one of its rainy days, head to a museum and soak up some culture. My personal favourite is the Musical Instrument Museum. It's literally ranked as one of the US's top 12 museums, so take that as you will.
The museum is the largest of its type in the world, and houses more than 15,000 musical instruments and other objects. Its collection is from almost 200 countries and territories, and covers every inhabited continent – so there's TONS to see.
Check out the Roosevelt Row Arts District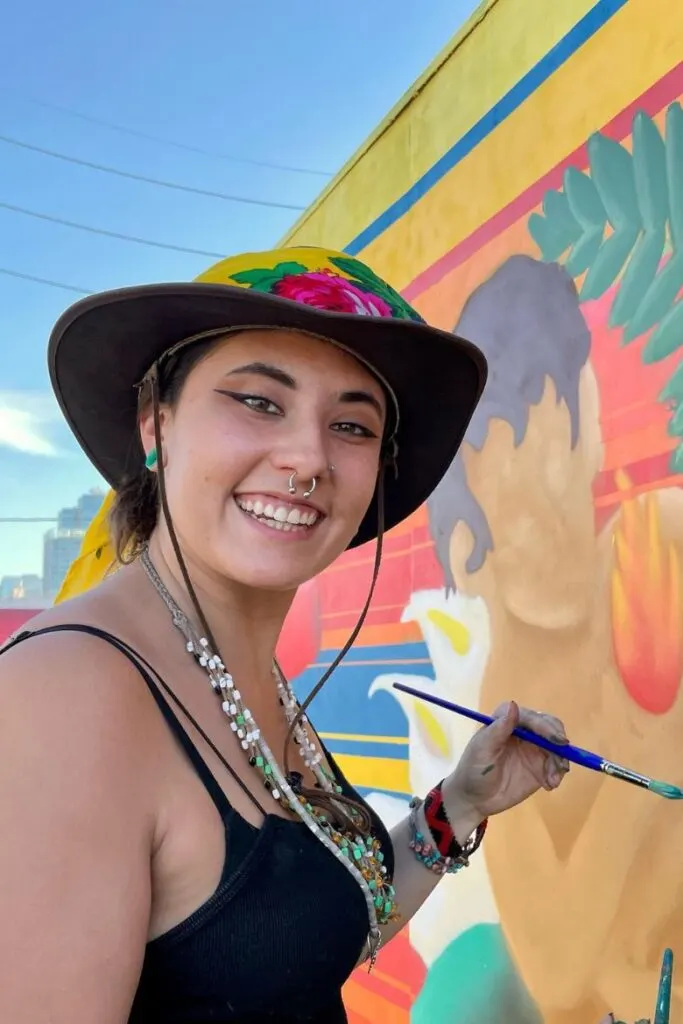 If art is more your thing than music, no worries. Head down to the Roosevelt Row Arts District, home to art galleries against a backdrop of unique, colourful street art.
There's always loads to see here, including exciting exhibitions. No matter how much you visit Phoenix, you'll always have something new to see.
Head down to Old Town Scottsdale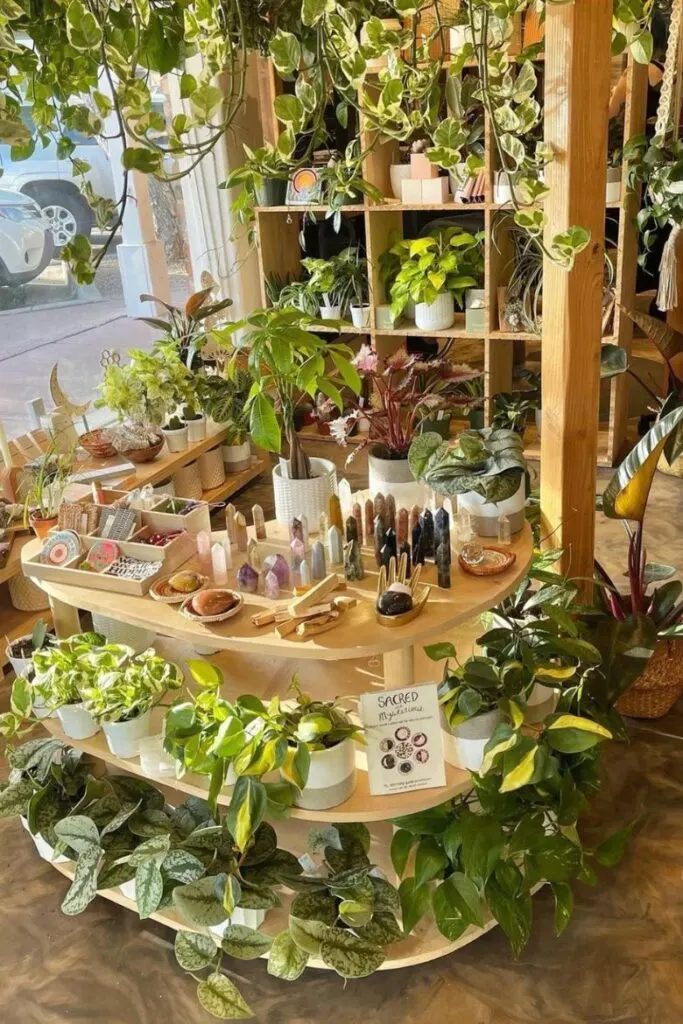 One of Phoenix's most iconic downtown spots is Old Town Scottsdale. Crammed with local businesses, such as bars, restaurants, shops and galleries, you'll also find galleries, museums, and public art installations.
There's plenty to see and do, with a touch of Old West desert charm. What's not to like?
Go on a day trip to the Grand Canyon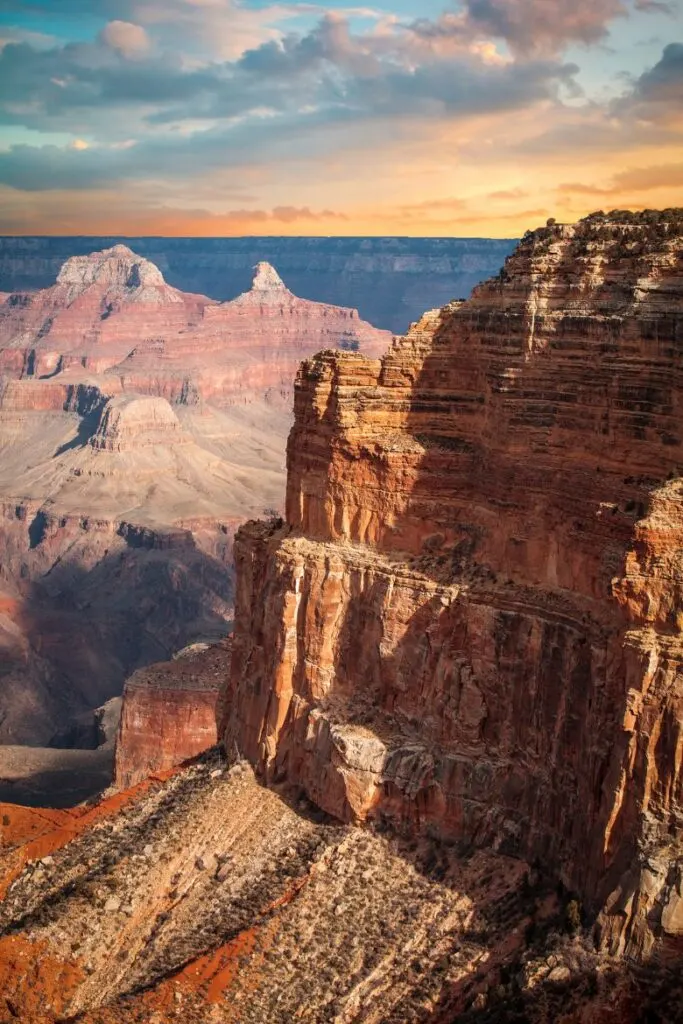 If you're already in Arizona, you might as well head to one of North America's most incredible spots: the Grand Canyon.
The Grand Canyon is a relatively easy trip from Phoenix and yep, you can visit in the winter (although be aware the North Rim closes for vehicles in winter). Though you do need to be mindful of the weather, you'll have the experience free from the usual hoards of crowds.
To visit the Grand Canyon, rent a car and make it a road trip, or alternatively take a guided tour.
Experience the Lights of the World in Phoenix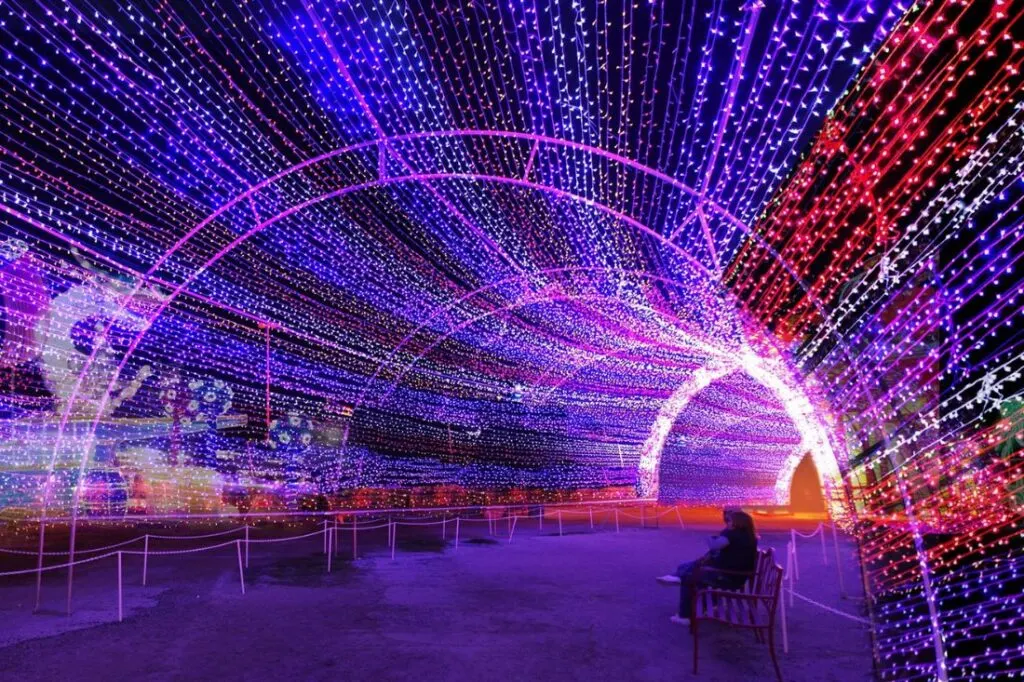 One of my favourite Phoenix winter activities has got to be the Lights of the World. When I visit a new place, I always like to see if I can fit in a few seasonal events.
Lights of the World, or the Lantern Festival, is an international event that also takes place in Phoenix. Combining traditional paper lanterns with modern technology, these displays are properly breathtaking.
Or take in the bright lights of Glendale Glitter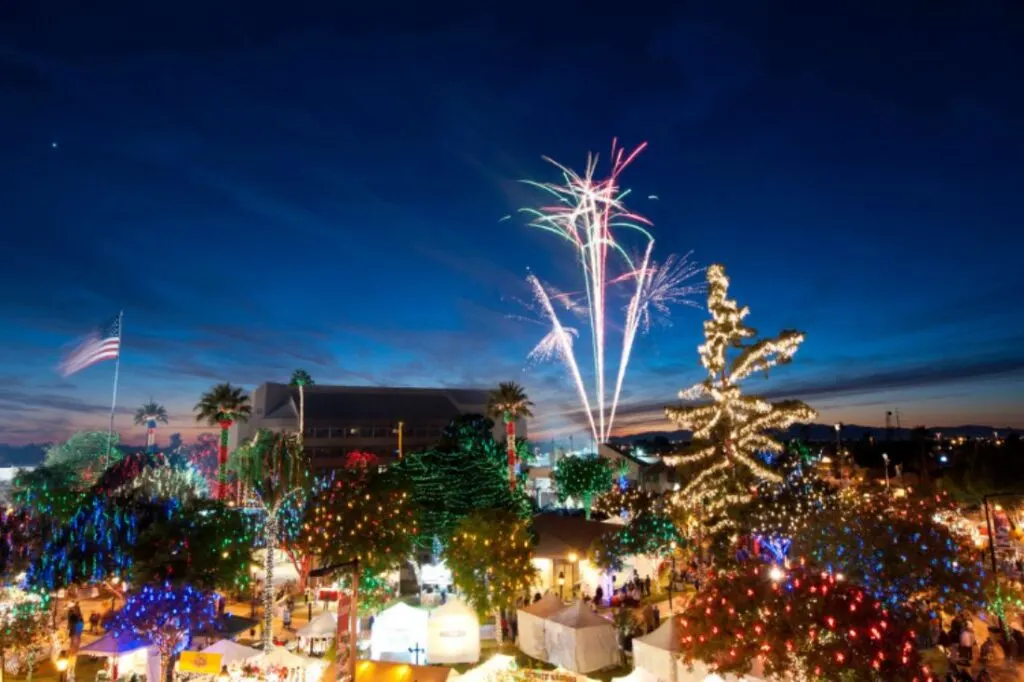 Another seasonal favourite of mine is the Glendale Glitter. This is when Glendale, Arizona, comes alive with 1.5 million multicoloured LED lights.
This is one of the best Phoenix winter activities because it's something you can enjoy throughout the season, especially when it culminates with the Glendale Glitter and Glow Block Party in early January. It's one hell of a party.
---
Where to stay in Phoenix in Winter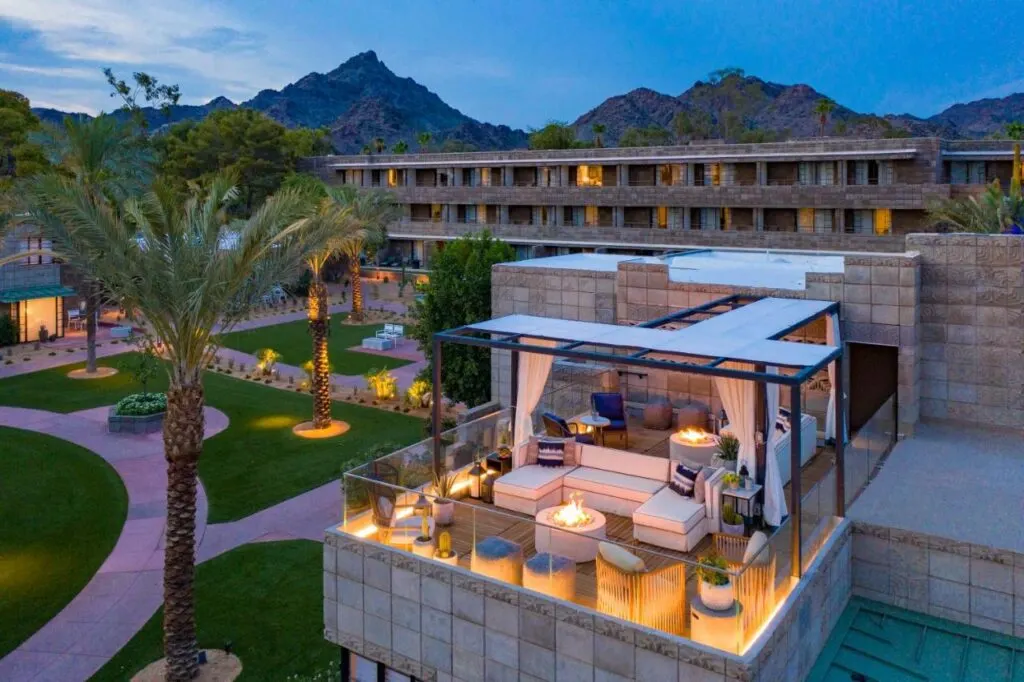 If you want to explore Phoenix in style, stay at the Arizona Biltmore. This hotel has 39 whole acres of gardens for you to explore, and doubles as both a resort and spa. You'll be in total tranquillity, and there's cool on-site facilities too. Want to go swimming? Check out one of 8 pools. Literally spoiled for choice.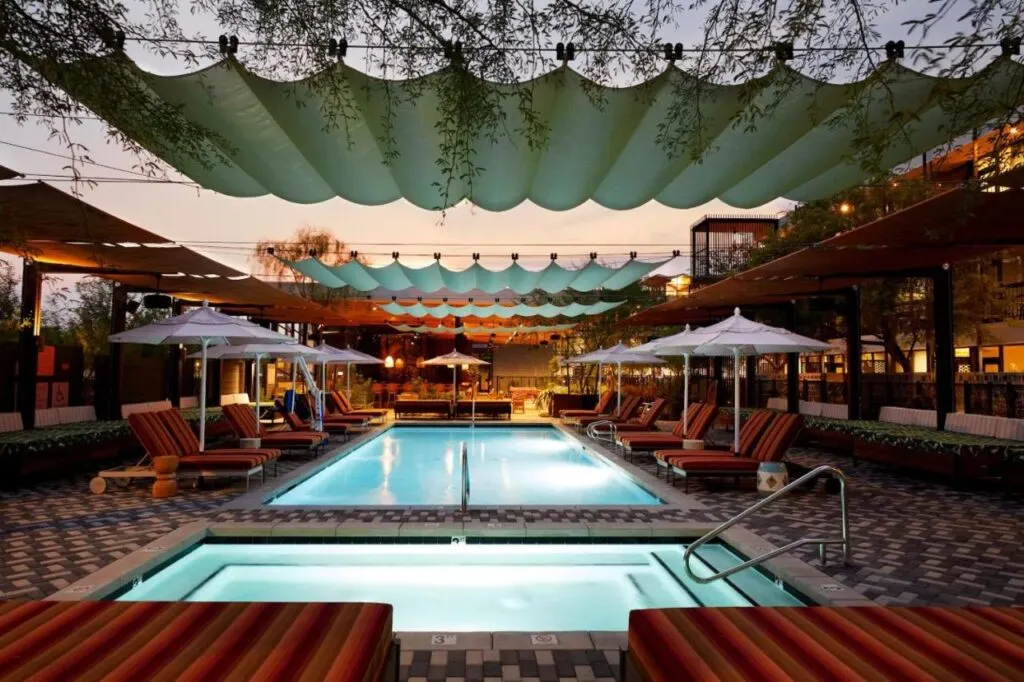 RISE Uptown is also a good option, though it's adults only so not suited to families. However, it's great for older travellers: it has a restaurant, outdoor swimming pool and a bar too. Plus, it's in a good location, with many attractions easily reachable.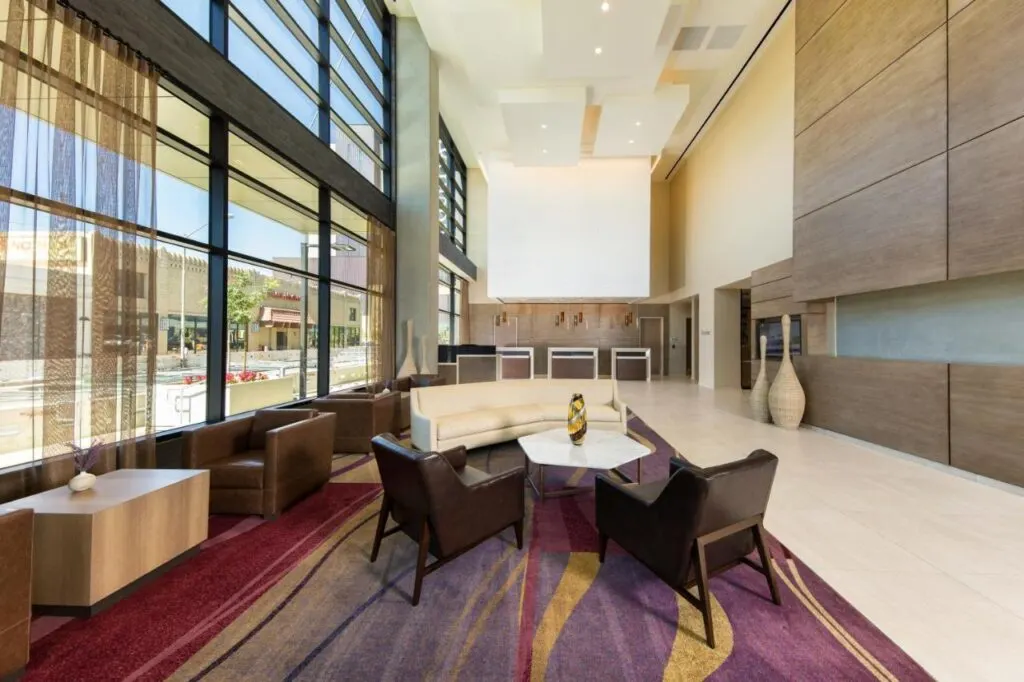 If you want a cheaper stay – and you want to be right in the heart of the action – head to the Courtyard by Marriott in downtown Phoenix. With a restaurant, fitness centre, free bike hire and bar right in the centre of the thick of the city, it's a super convenient base for exploring Phoenix.
---
Have you already ticked Phoenix off your bucket list? Let me know your own favourite winter activities in the comments. And if your own trip is yet to come, add these to your list and have an awesome time!
Like this blog post? Then Pin it for the future!