From seeing Split Rock Lighthouse State Park to swimming in Lake Superior, here are 8 of the most beautiful places to visit in Minnesota, USA.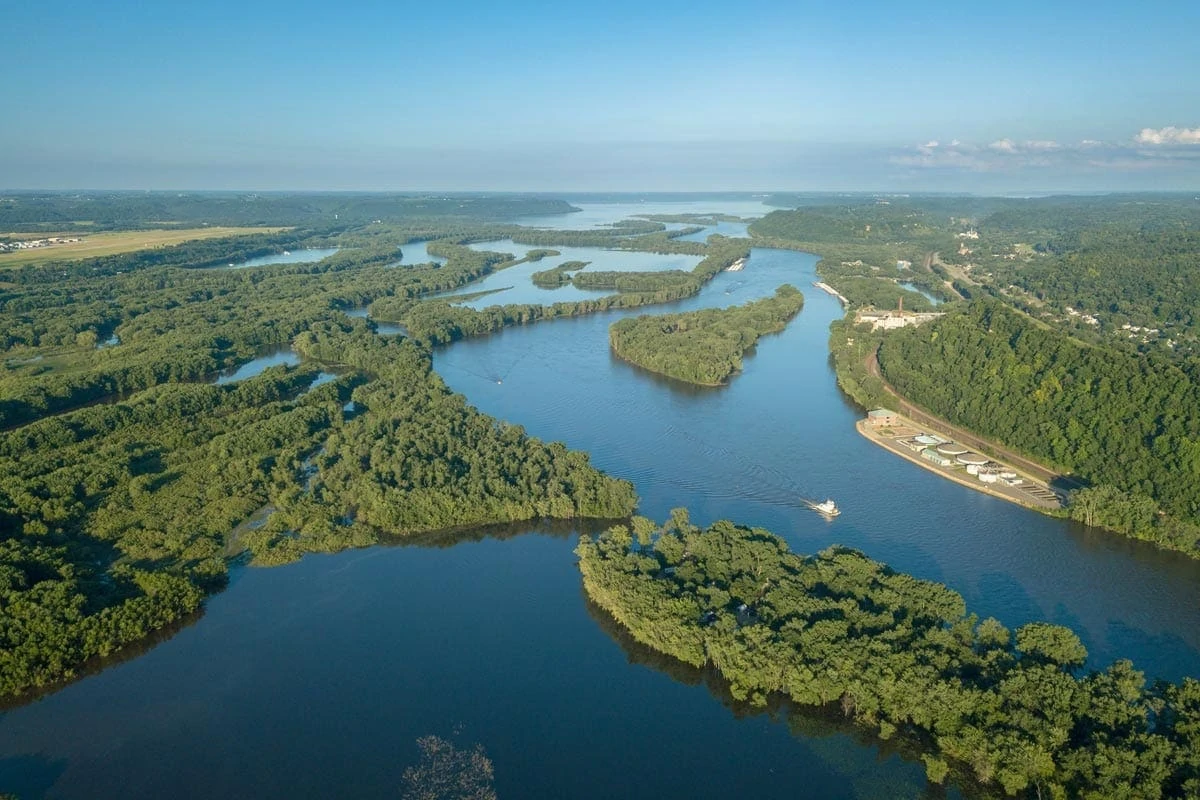 Not everyone considers visiting Minnesota on holiday. I always think it gets overshadowed by other states like Washington, New York and California. Well let me say this now – there are so many beautiful places to visit in Minnesota. If you're coming here for your vacation then I promise you won't regret it.
Bordering Canada and located in the top-middle of the United States, Minnesota is known as 'the land of 10,000 lakes'.
In reality there are 11,842 lakes, but that doesn't quite roll off the tongue in the same way. No matter how you put it, there are so many lakes and islands here making for some very scenic places in Minnesota.
While I was travelling around here all I could see was green forests and bright blue water. In fact, it looked more like Finland than the United States. That's why they also call the area Finlandia, after Finland.
Basically, it's very different to the rest of the States! You're starting to get the picture now, aren't you?
Are you looking for some of the most beautiful places to visit in Minnesota? Then check out my video below! And yes, it really does look like this!
There are so many things to do in Minnesota; it really is one of those places that has something for everyone, especially fort the family.
With so many nature reserves and national parks with lakes and waterfalls, the hiking in Minnesota is as good as anywhere in the States.
Then there's the modern twins cities of Minneapolis and Saint Paul, two places that have the same buzz of Chicago just a quarter of the size.
So, depending on whether you're looking at getting away from it all or immerse yourself in the cityscape, here are some of the best places in Minnesota.
First up, we're going to some of the most beautiful waterfalls I've ever seen!
Gooseberry Falls
Gooseberry Falls really took my breath away. I did not expect to see waterfalls like this in Minnesota.
Located on the North Shore of Lake Superior, Gooseberry Falls is a state park with 18 miles of hiking trails around the area.
However, the main attraction here are the falls themselves. Split over four different levels, they are just spectacular. I mean, just look at them.
I'd really recommend heading up to the upper falls first. There are some nice hiking trails here and you can get a lovely photo of the waterfalls.
Once you're done at the upper falls, make your way down to the lower falls. Doing it in that order should really build up the anticipation for the lower falls.
One of the reasons why lower falls is more popular is because this where you can go swimming. Just perfect on a hot day, especially if you've already been hiking.
Gooseberry Falls is definitely one of my favourite places to see in Minnesota. The drone shots from my video say it all really!
Split Rock Lighthouse
Only a 10-minute drive from Gooseberry Falls is Split Rock Lighthouse.
Now this lighthouse looks like any other lighthouse, a guide for boats and ships out on the ocean. The only thing is this is Lake Superior, the largest freshwater lake in the world.
When I was standing on the rock beach looking up at the lighthouse I couldn't get my head around that fact. It really does feel like you're standing by the shore of an ocean.
Split Rock Lighthouse was built in 1905 after a storm ravaged hit the area and 29 ships were lost on Lake Superior.
Today, there is a museum and information centre where you can learn all about the lighthouse. The museum doesn't take long and there are guided tours of the lighthouse too.
Tickets cost $10 per person and Split Rock Lighthouse is one of the top attractions in Minnesota.
Duluth
Duluth is one of the main towns in northern Minnesota and it is a bit of an industrial town with a difference – it is actually very beautiful.
With a population of just 90,000 people, Duluth has that small town vibe where you can walk everywhere (quite rare for the States!) However, despite the small size it is one of the busiest ports in the country making it an amazing place to see Lake Superior in action.
One of the things I really enjoyed in Duluth was heading down to the shores of Lake Superior to watch all the boats and ships come in at sunset. It's such a lovely spot to watch the world go by.
Also, if you're looking at what to do in Minnesota then there are some incredible downhill-mountain biking trails in the area too. If you're an adrenaline-junkie then this is perfect for you!
Canon Falls
Let's go tubing!
There's a reason why everyone visits Canon Falls in the summer – tubing and kayaking on the river. This is one of the best canoe areas in Minnesota.
I absolutely love kayaking & canoeing wherever I am in the world but it was so peaceful and relaxing at Canon Falls. There was hardly anyone else around either – it felt like we had the river to ourselves.
If anything, the tubing looked more fun though. Big groups of people were floating down the river in inner tubes. Some had beers, some had music, all were having the time of their lives.
For me, Cannon Falls and Cannon River are among the most beautiful places in Minnesota. This is a really good family fun activity so I'd definitely recommend coming here.
Red Wing
If you know of Red Wing shoes then you'll have heard of Red Wing before.
Located in southern Minnesota and right on the border with Wisconsin, Red Wing is without a doubt one of the most beautiful places to visit in Minnesota.
Red Wing is surrounded by loads of little islands and it's this area that's known as Findlandia in Minnesota. Again, check out the drone shots in my video to see what I mean.
Having one of the best water sources in the Mississippi River, there used to be six different breweries in Red Wing. However, they call closed down by the 1960s.
Keeping the tradition of producing beer alive, Red Wing Brewery open its door just a couple of years ago. Today is it one of the most popular spots in town and well worth visiting.
Also, if you're looking for one of the best views in town then head up to Memorial Park. From there you'll be able to see all of Red Wing and into Wisconsin.
Minneapolis
Wondering what to visit in Minnesota? Then make sure you check out Minneapolis!
I have to admit I really liked Minneapolis. It had all the hallmarks of all great American cities, just shrunk down.
Like all of Minnesota, you're not far from water in Minneapolis with the Mississippi River running through the heart of it.
As I often do, I like to get to know a city through its food, so while I was in Minneapolis I went on a food tour learning all about the city while stuffing my face with delicious food.
One of the places I was most keen on visiting in Minneapolis was the Sculpture Garden. I love modern art like this and the sculpture of a cherry balancing on a spoon has become one of the iconic images of the city.
And if you're looking for the perfect place to stay at the end of your trip, the Hewing Hotel gets my seal of approval. This is a cracking hipster hotel, but the views of Minneapolis at sunset from the rooftop bar are worth it alone.
Voyageurs National Park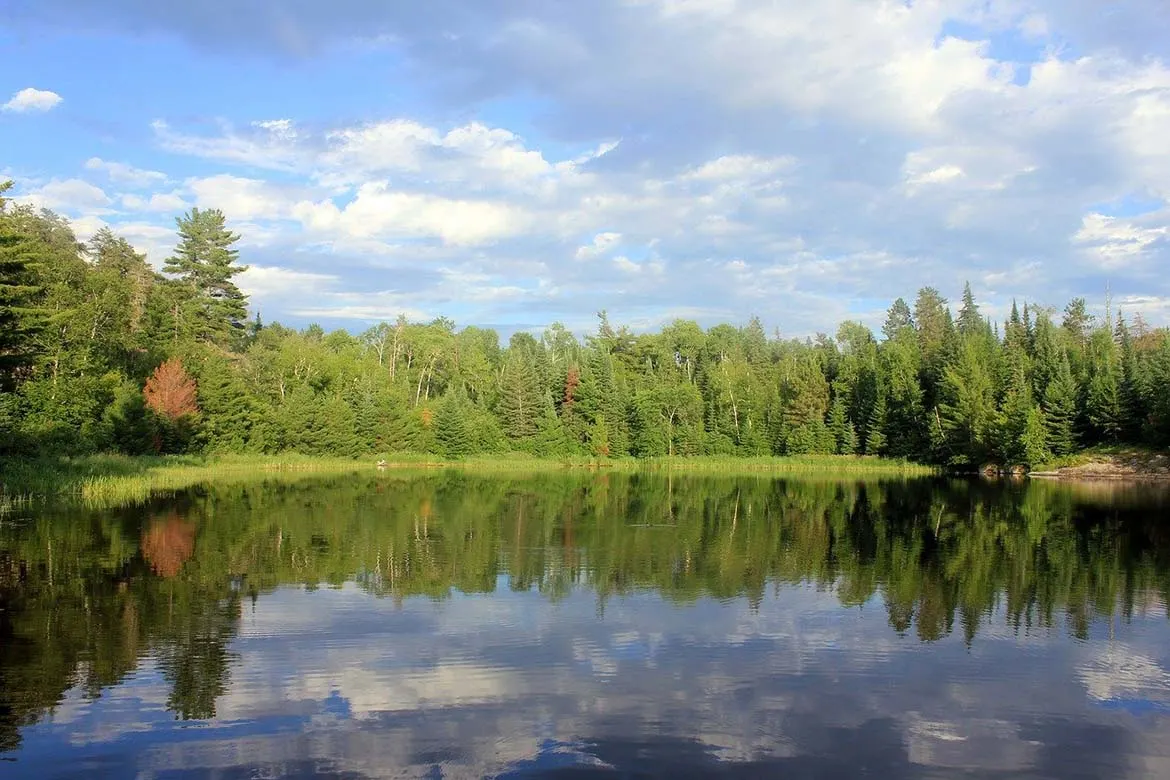 I feel like Voyageurs National Park really sums up Minnesota perfectly. Beautiful and massive with hardly any people there. The landscape here is just breathtaking and it's definitely one of the most beautiful places to visit in Minnesota.
Water makes up more than one-third of the park's 218,000 acres. That means, for most of the year, the park's interior is only accessible by boat or summer or by snowmobile in winter.
One of the best things to do here is rent a houseboat, take a boat tour with a park ranger or hike on more than 27 miles of scenic trails. Some of the campsites are only accessible by boat so they're very secluded.
This is another place that's just perfect for the whole family.
Itasca State Park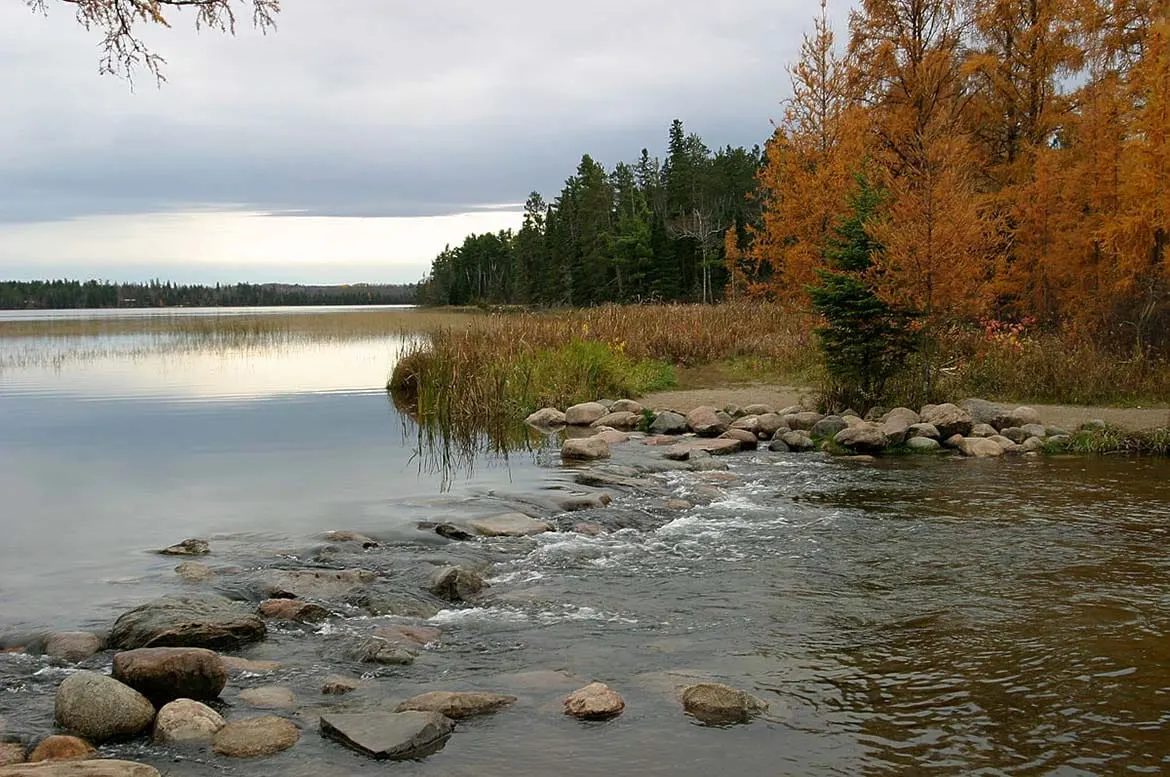 Established in 1891, Itasca is Minnesota's oldest State Park. It is also one of most magnificent too.
In this 32,000 acre sanctuary, the mighty Mississippi River begins its 2,552 mile journey to the Gulf of Mexico. For those who like there history, this is a great place to visit.
There are over 200 different campsites here as well as lodge cabins to rent perfect for the summer. In winter the place is covered with cross-country skiing trails. It gets bitterly cold in Minnesota in winter so you have been warned!
As you can see, I really enjoyed travelling around Minnesota. A few other places I'd love to visit are the International Wolf Center, Pipestone National Monument and some more of the North Shore Scenic Drive, but that'll be for my next trip.
Anyway, those are some of the most beautiful places to visit in Minnesota. Hit up a few of these on your trip and you'll be sure to have a great time!
Hotel deals in Minnesota
Are you looking for a good hotel deal in Minnesota? Then check out some of the best options below:
---
This post was in association with Explore Minnesota and Visit the USA promoting some of the best places to visit in Minnesota. As always, views are entirely my own and without bias.

Are you planning on visiting any of these beautiful places in Minnesota? Let me know in the comments below!

Like this blog post? Then make sure you Pin it!