Ready to have some amazing adventures in Croatia? Discover my top activities, from abseiling down Dubrovnik city walls to diving the Kornati Islands!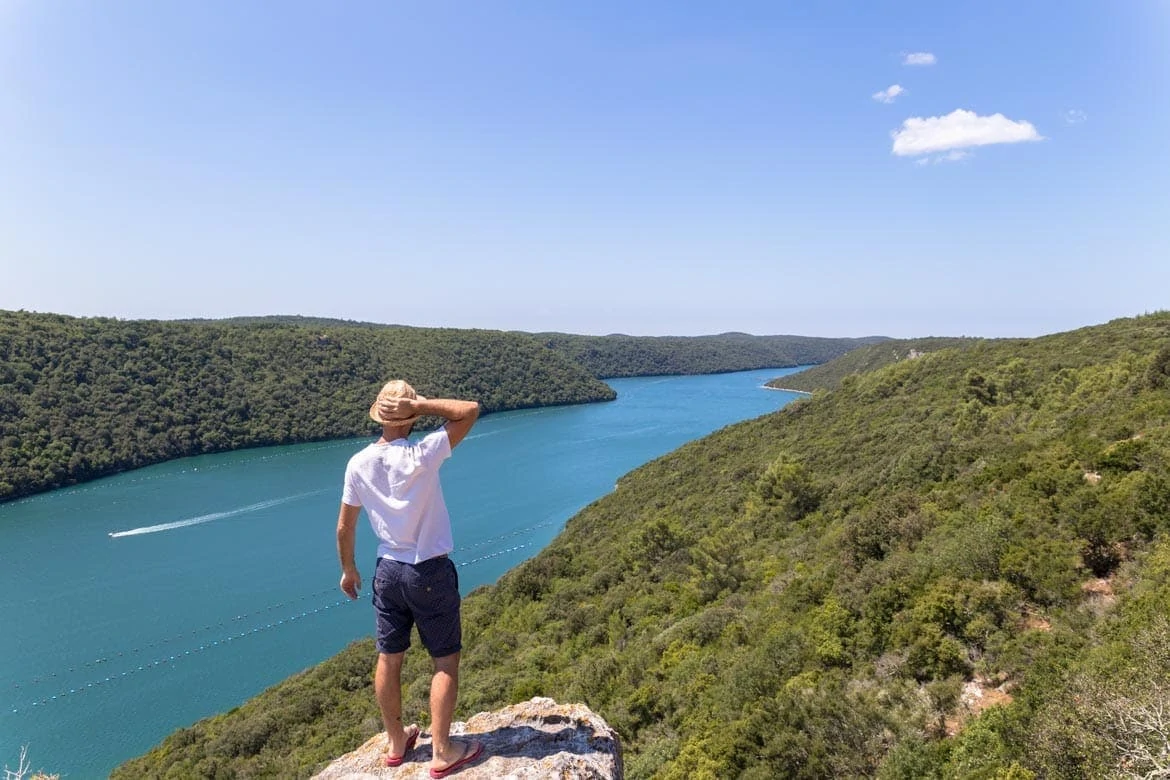 Croatia might conjure up images of island hopping, beach bumming and nowadays walking around Dubrovnik pretending you're an extra in Game of Thrones. But I've found its the lesser known adventures in Croatia that often make my highlights of the country over the last few years.
With that sprawling coastline along the sparkling Adriatic Sea, you won't be shocked to hear that the watersports are world-class. Windsurfing, white-water rafting, scuba diving, , kiteboarding, kayaking – I've done all this and more on the water in Croatia.
The dramatic landscapes of canyons, cliffs, hills, mountains and forests also provide phenomenal settings for adventurous activities. And you don't have to travel far from the history and culture-rich towns and cities to enjoy them.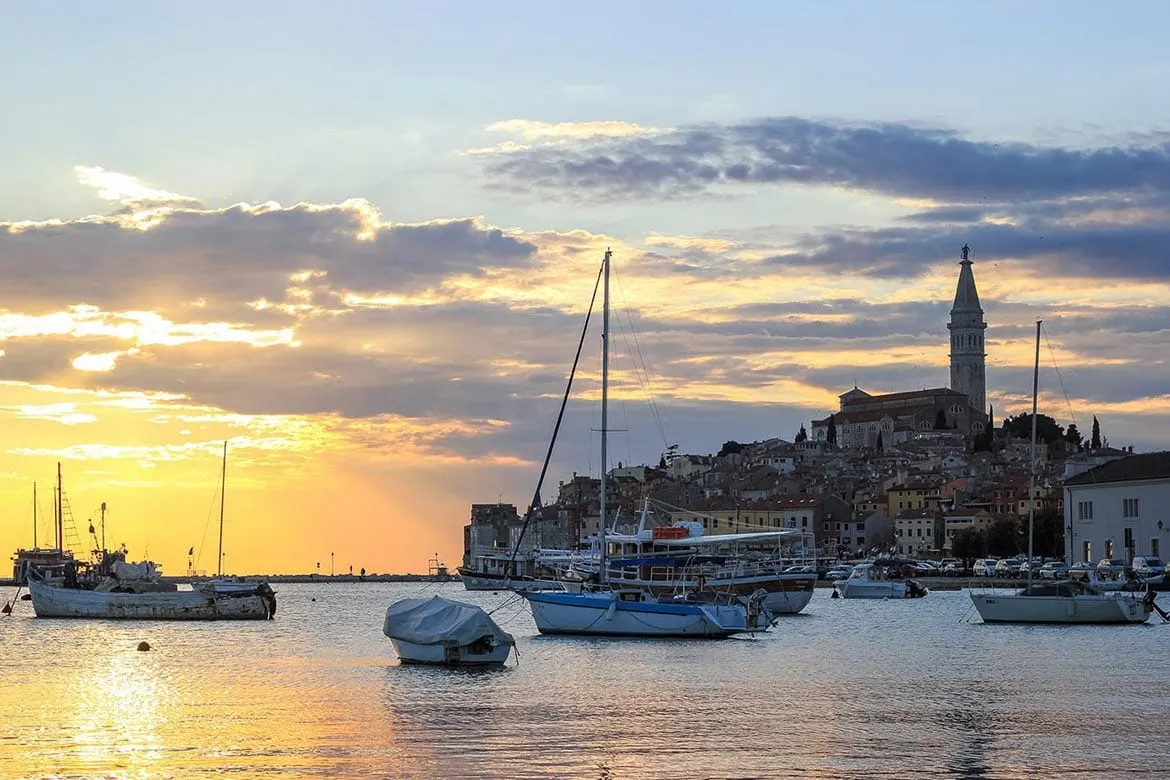 Activities and tours in Croatia range from action-packed white-water rafting on the Cetina River to a scenic jeep safari in Hvar. There are unusual things to do like abseiling down Dubrovnik Old City walls too – how many people can say they've done that!
So, if you're planning a holiday in Croatia, I definitely think you should find time for some adventures. Allow my 12 suggestions of adventurous things to do in Croatia to inspire the thrill seeker in you!
---
The Best Adventures in Croatia
1. Sea kayaking in Dubrovnik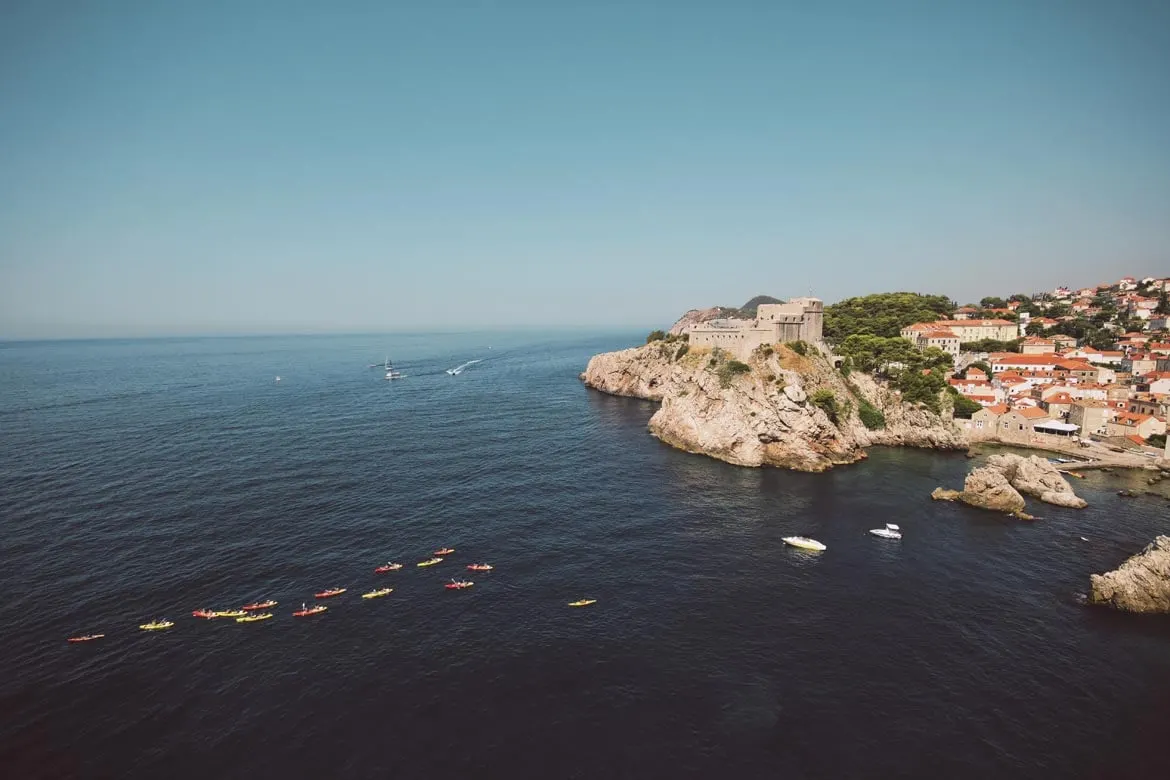 The Adriatic Sea is generally calm and wave-free, which makes for perfect sea kayaking conditions. Head down to the beach on any day and chances are you'll spot a selection of brightly coloured kayaks out on the water.
The great conditions here mean that you can be a complete novice and still have a go at sea kayaking, by yourself or with a group tour. I chose to go on a tour mainly because it's always a fun group activity and the instructors lead you to the very best spots along the rugged coastline.
Anyway, kayaking under the walls of Dubrovnik is one of the best things you can do in the city and it offers such a different perspective. I'd definitely recommend this activity for anyone looking for a bit of an adventure!
A 3-hour sea kayaking tour of Dubrovnik costs £26/$32 and gives you the chance to exploring the coast and walls of the city. This tour includes all equipment, a knowledgable guide, insurance and even a little snack.
Alternatively, there are some incredible day trips from Dubrovnik if you're looking for a few other tours in Croatia further afield!
2. Sail Croatia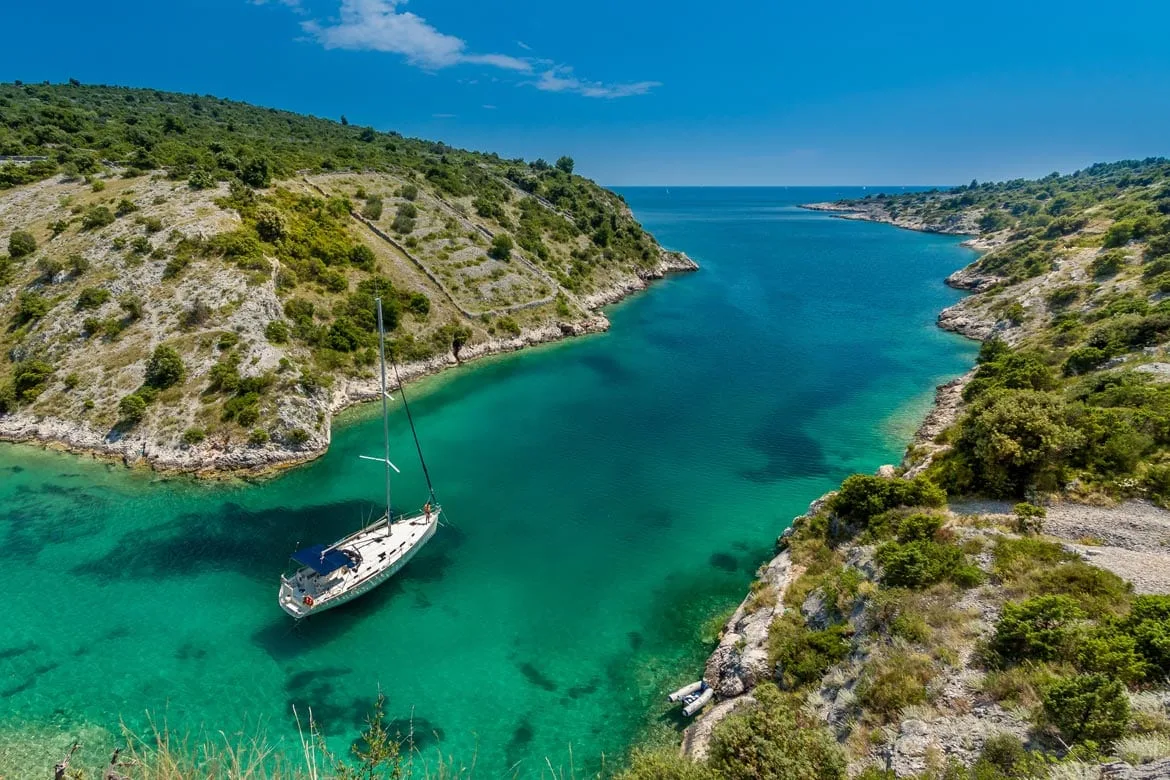 You might know Sail Croatia as a party tour operator. Well, they are a safe bet if you want to meet new people, socialise and party away the evenings.
But what you might not know is that they also offer active cruises based around cycling and hiking. So, you can enjoy the social side of Sail Croatia but also make sure you pack in as much adventure as possible.
One of their most popular trips is their hiking cruises where you get to take on some of the best hiking trails in the country. Plus, sailing between destinations ensures you get to see a decent chunk of the country in even a short 7-day cruise.
3. Scuba diving the Kornati Islands National Park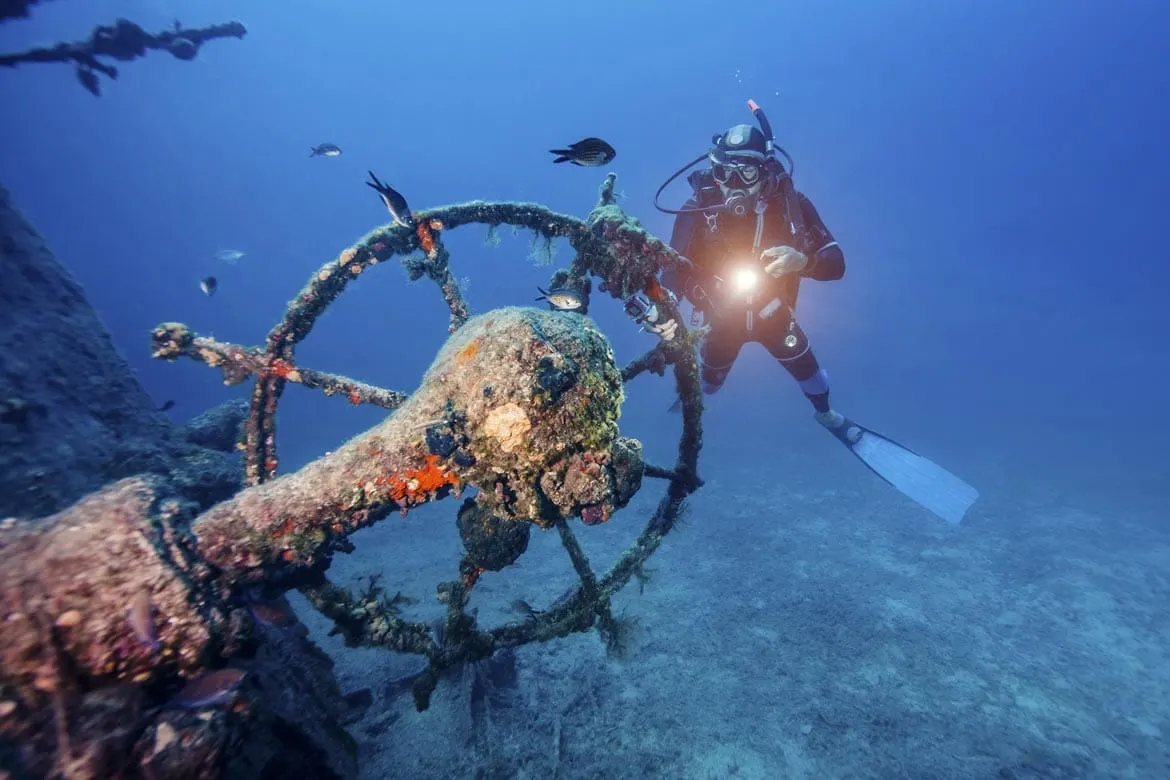 Are you looking for a few amazing adventures in Croatia? Then look no further than the Kornati Islands National Park!
The Kornati Islands National Park is spread over an archipelago between the cities of Zadar and Šibenik. There are 109 islands, with some awesome dive spots and an abundance of marine wildlife.
Murter Island is usually the starting point for most dives. Around here you can see all kinds of impressive scenery as well as octopuses, sea sponges, crustaceans and lots of colourful fish.
One of the coolest parts is getting to explore the underwater wrecks, and there are a fair few in the area too. Francesca Wreck is completely covered in soft coral and a truly incredible sight. This is without a doubt one of the best dives in Croatia!
4. White-water rafting on the Cetina River
I love the adrenaline rush you get with white-water rafting and the Cetina River is up there with my top places to do it. You can spend a good three hours in the raft here, on a route that's exciting without being too intimidating.
The river flows through a spectacular canyon, which had some of my favourite scenery in Croatia. Forest, caves, waterfalls, rock formations – it's all on view as you bump your way along the rapids. We also stopped at a few calmer spots for a quick swim.
White-water rafting on the Cetina River was one of the tours in Croatia I did as a day trip from Split. There are loads of tour operators who arrange trips from the city including transfers, which are less than an hour each way. It's also a fantastic way of meeting some like-minded travellers too!
A 4-hour white-water rafting tour costs £25/$32 and takes you on an amazing route of grade 2/3 rapids. This tour includes all equipment hire, professional guides and transfers too.
5. Rock climbing at Omis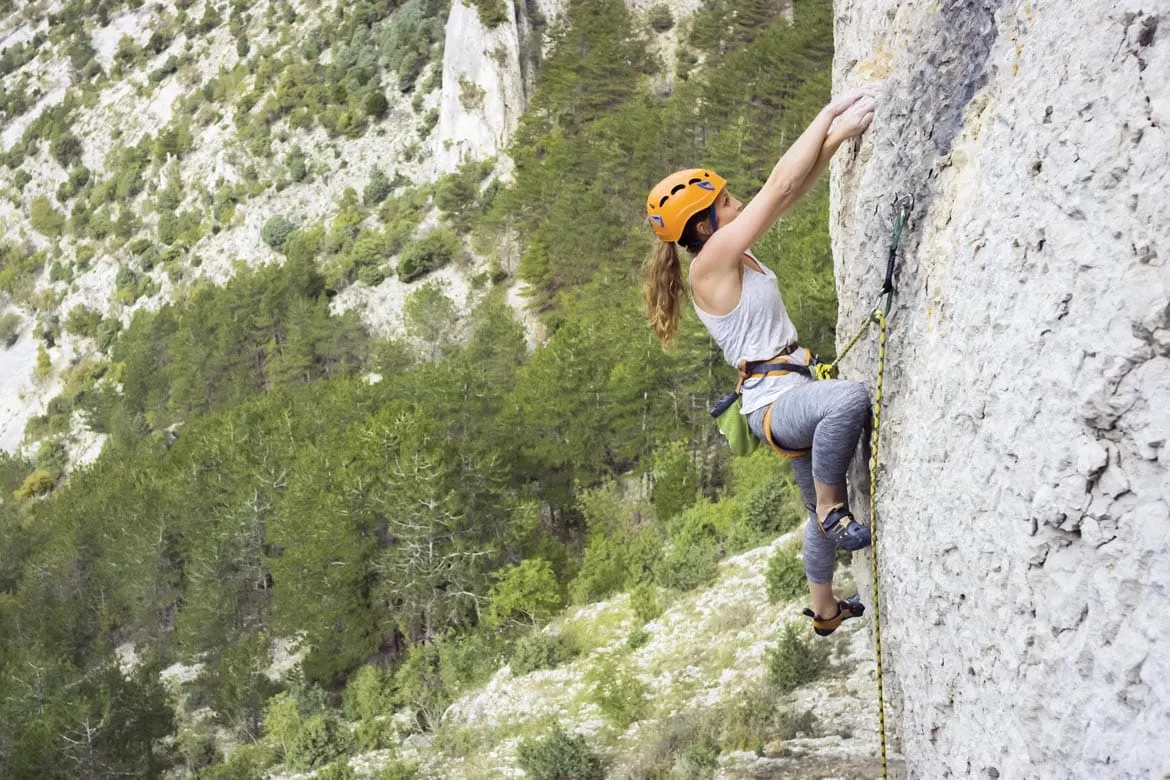 While you're in the area and sniffing out adventurous things to do in Croatia, spend some time in Omis. This town is where the Cetina River meets the sea and it's great for rock climbing.
Being such a hotspot for the sport, there are plenty of instructors and routes on offer. So you'll be comfortable climbing whether you're a seasoned pro or complete beginner. And I promise you there are a lot of beginners here.
It's an epic view as you climb up to the top. You can look out over the city, towards the sea or at the Cetina River canyon. Being so close to the sea also has the bonus of being able to cool off with a dip after a hard climb.
6. Abseiling down the Dubrovnik city walls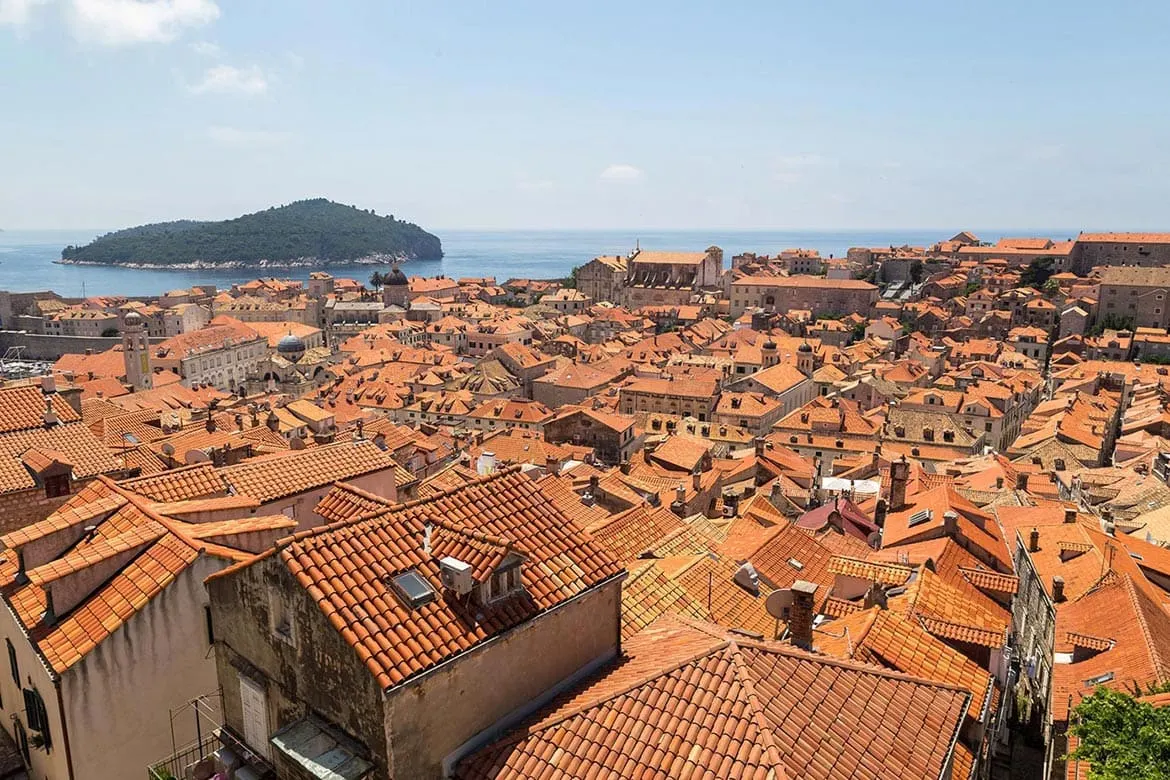 Why just admire the ancient Old City walls in Dubrovnik when you can abseil down them? This is one of the more unexpected adventures in Croatia but one of my favourites.
The abseil only takes about 30 minutes – a bit longer when you add in time for safety briefing and preparation. This makes it one of the best adventurous things to do in Croatia if you're short on time. Unlike other activities, there's no day tripping out of the city required.
You scale the walls down to the city's main street, Stradun – it's quite a way to make an entrance! One thing – it's like lots of tourists will take photos of you so watch out for that!
You can find out more about abseiling in Dyubrivnik here.
7. Hiking in the mountains of Makarska
Taking the heights up a notch, the mountains of Makarska include Dalmatia's highest peak – Mount Biokovo. The only national park on the central Dalmatian coastline is also here. As you'd expect, this stunning little corner of the country is a great place for hiking.
Wander on trails through olive groves, forests and vineyards to the limestone paths further up. Some of the walks are pretty strenuous so just make sure you've picked a route that suits your pace.
This is actually one of my favourite adventurous activities in Croatia as all you need is a good pair of hiking shoes! Also, the views from the top of the mountains are simply incredible.
8. Canyoning on the Cetina River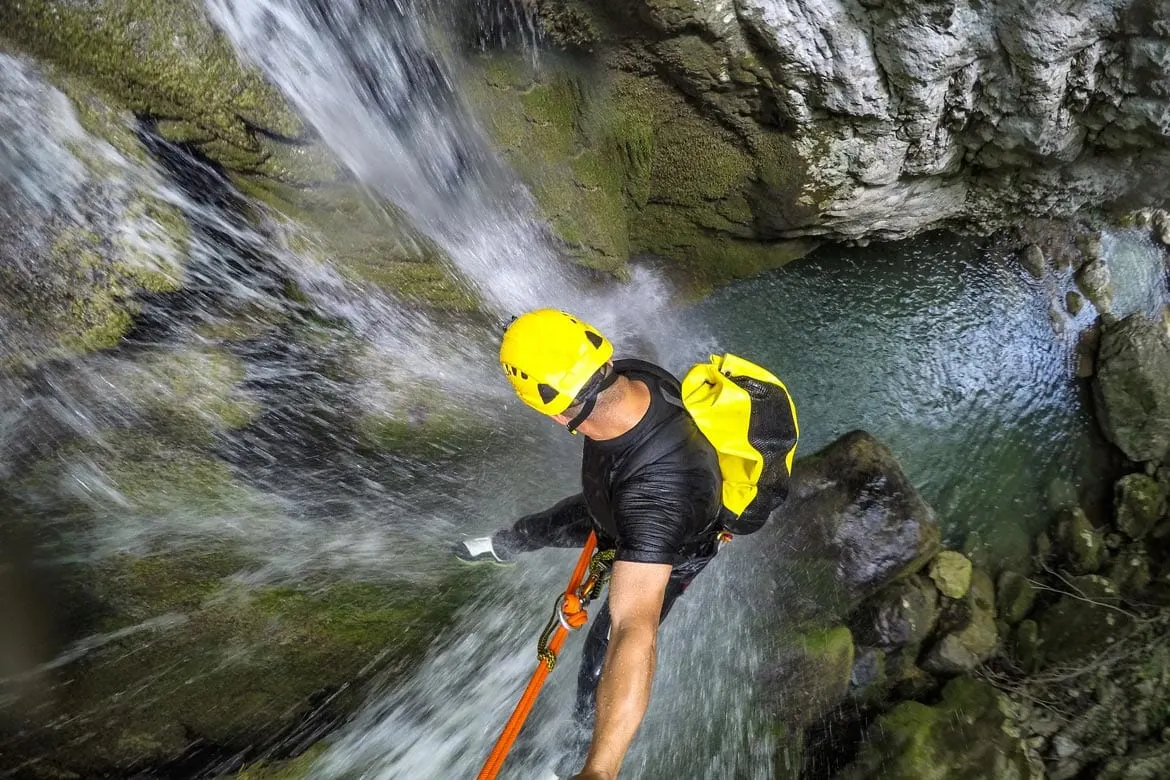 As well as white-water rafting, the Cetina River is a prized place for another of the best adventures in Croatia – canyoning. Carved out over thousands of years, the many pools, lakes, cliffs and even subterranean tunnels are the perfect canyoning setting.
It's one thing to tumble down the river in a boat, but a whole other thrill to throw yourself in. I'll be the first to admit there are points along the way that are nerve wracking, but be brave and give it a go. I promise you won't regret it!
This is another of the tours in Croatia that you can do from Split, so an ideal choice if you're basing yourself there.
A canyoning tour of the Cetina River costs £37/$45 and it is one of the best adventurous activities in Croatia. This tour includes all equipment, a professinoal guide and transfers too. Oh, make sure you bring a change of clothes for afterwards too.
For those of you looking for something a little more extreme, a little something to really push the boundaries, then you'll want to take a look at this tour. For me, this is without a doubt one of the best adventures in Croatia!
9. Jeep safari in Hvar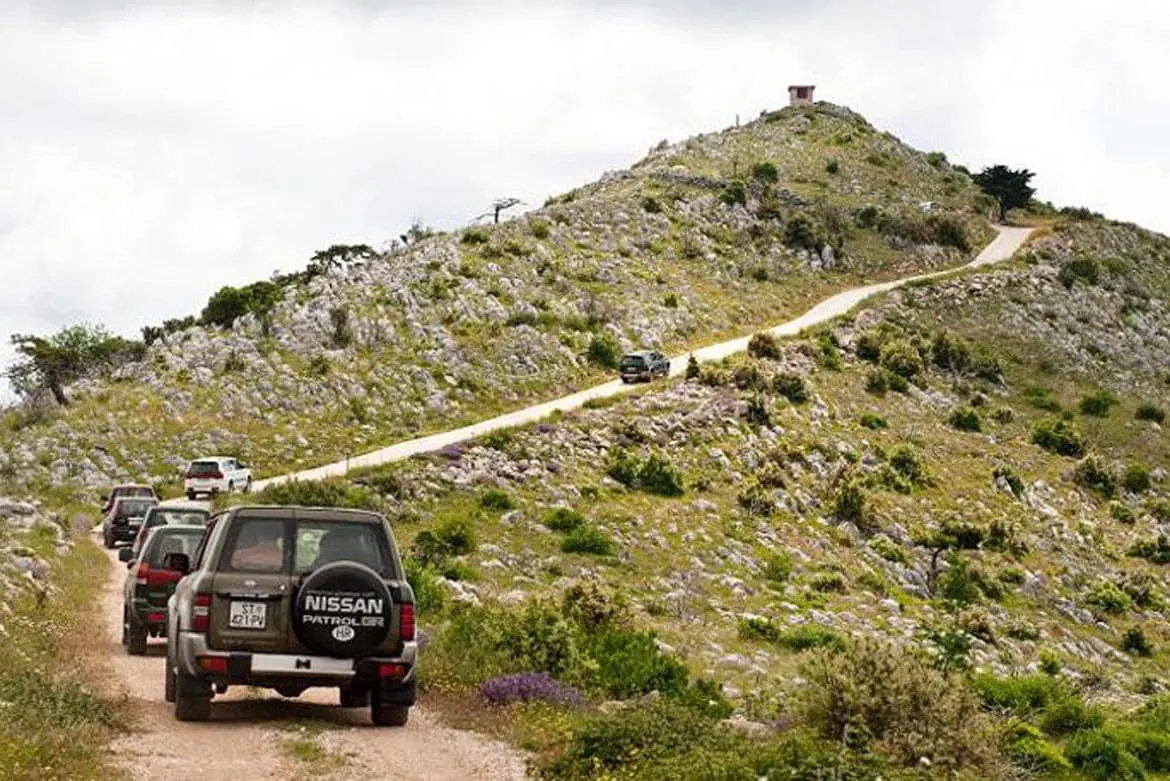 Hvar has a reputation of being all about partying. While it's true that the nightlife is great, don't miss the adventurous things to do in Croatia on offer here too.
The island is one of the most picturesque in Croatia, and jumping on a jeep safari is an exciting way to take in the scenery. As well as olive groves, vineyards and hilly landscapes, you get to see Hvar's famous lavender fields and old, abandoned settlements and villages.
The gravel roads aren't the smoothest, so maybe don't plan this activity for the morning after a night at Carpe Diem! It is a fantastic way of learning more about the island though and obviously a lot of fun too.
10. Windsurfing and kiteboarding in Bol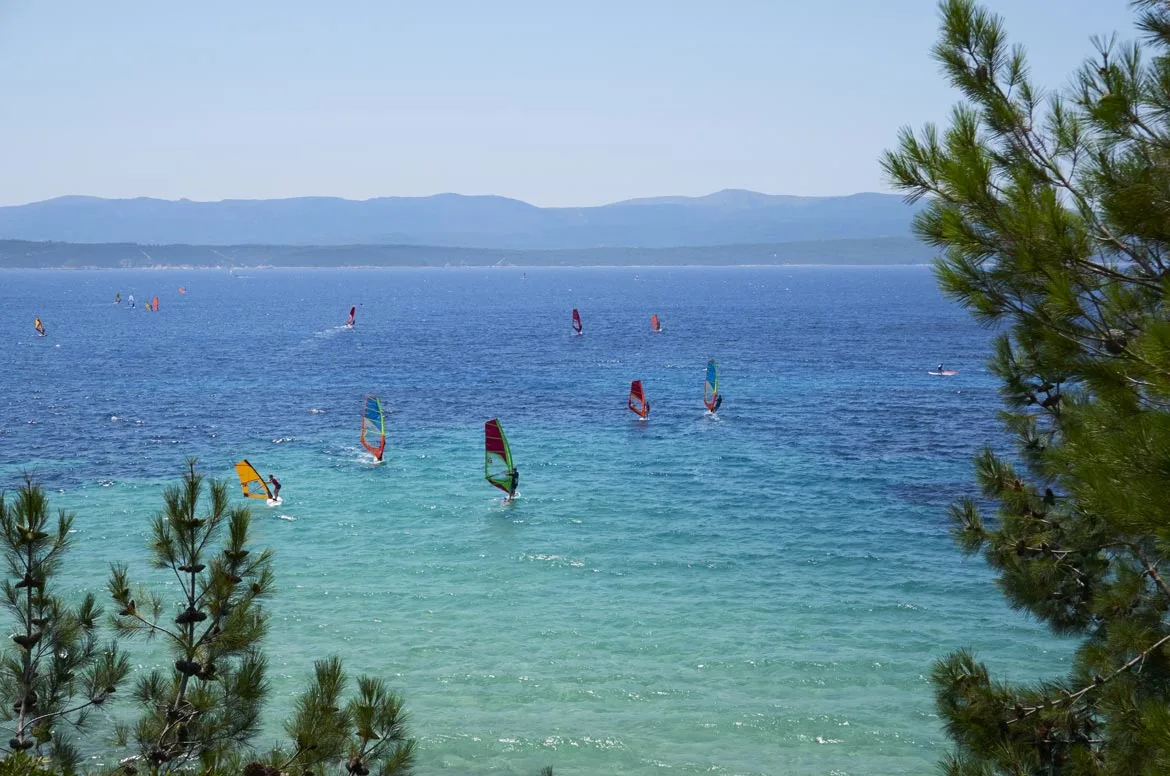 Lots of places along the Adriatic coast are good for windsurfing and kiteboarding, but Bol is one of the best. The town is on the island of Brač and is known for the gorgeous beach Zlatni Rat or the 'Golden Horn' as it's also called. It's easily one of my favourite beaches in Croatia.
Here the conditions for wind and kitesurfing are near perfect, mainly thanks to the wind regularly blowing above 15 knots and the flat water. Stroll along the main road down to the beach and you'll find countless instructors and rental places. If you've never given either sport a go before, this is a great place to dip your toe in the water – literally.
11. Cycling around Dalmatia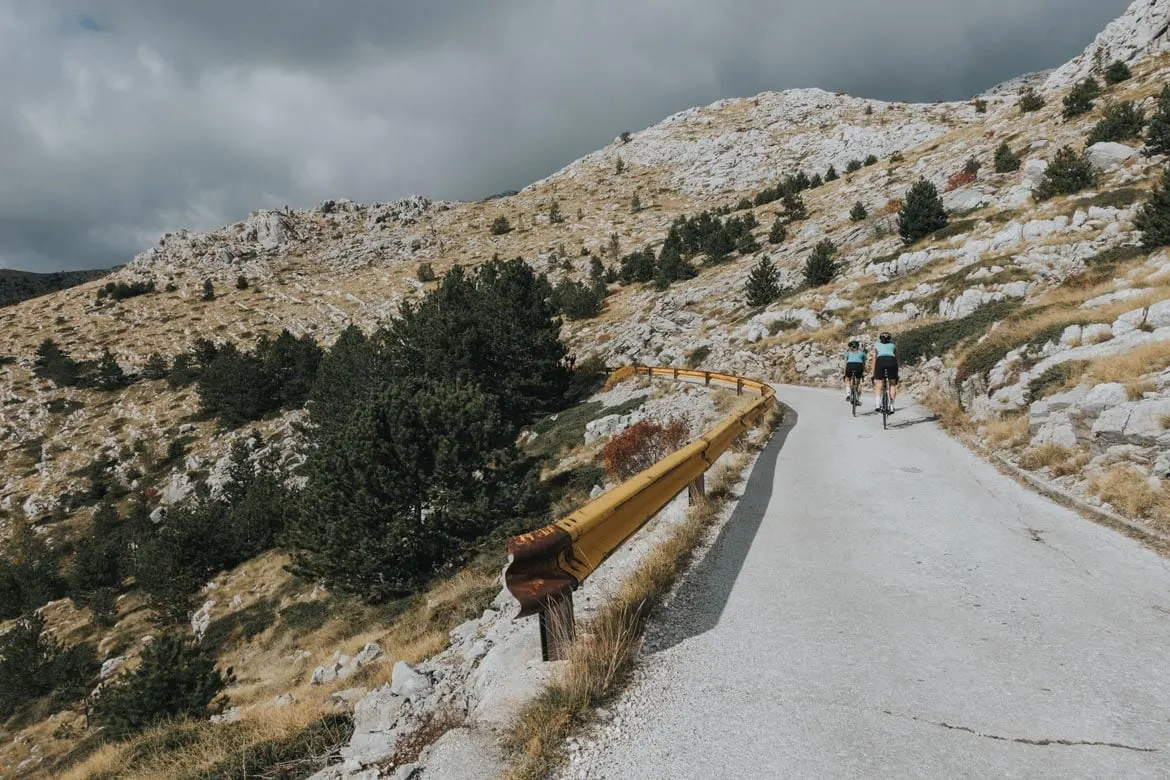 Anyone into cycling should definitely consider making it one of their main modes of transport in Dalmatia. The roads are generally excellent for bikes and it means throwing a little adventure into your experience while you get from A to B.
You get to admire the stunning scenery and some of the national parks are even bike-friendly, such as Krka. You can also take your bike on ferries between islands, so getting around on two wheels really is a pretty convenient option.
Alternatively, if you don't fancy all the hill climbs, there are a number of e-bike tours on offer. This is a full-day e-bike tour around Krkr National Park which is pretty spectacular.
12. Ziplining in Crikvenica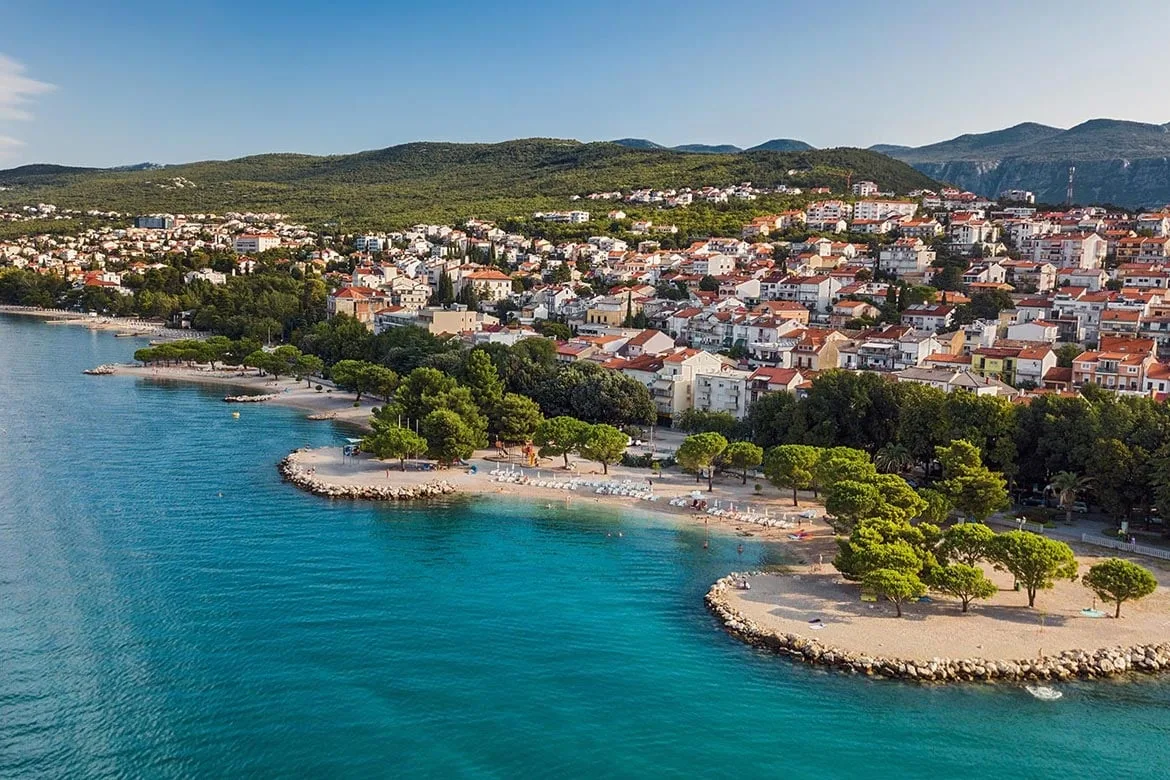 The zipline in Crikvenica is one of the epic Croatia attractions, mainly because it's the first in Europe to travel over the sea. The wire is 500m in length, at around 100 feet high.
Situated in the Kačjak peninsula, the views you get of the sea and coastline as you rush along the line are beautiful. The whole thing lasts just 30 seconds, so you get some serious speed and a proper adrenaline rush.
It might sound like a bit of a whirlwind adventure but it's an experience and memory that sticks with you, that's for sure!
---
Are you struggling to decide between Croatia and Montenegro? Can work out which one you'd like to see first? Then this is the article for you!
Which of these amazing adventures in Croatia sound good to you? Tell me which you'd love to try in the comments below!
Like this blog post? Then make sure you Pin it for the future!