Dreaming about visiting Switzerland? From hiking in the Alps to swimming St Moritz Lake, here are the best things to do in St Moritz in summer!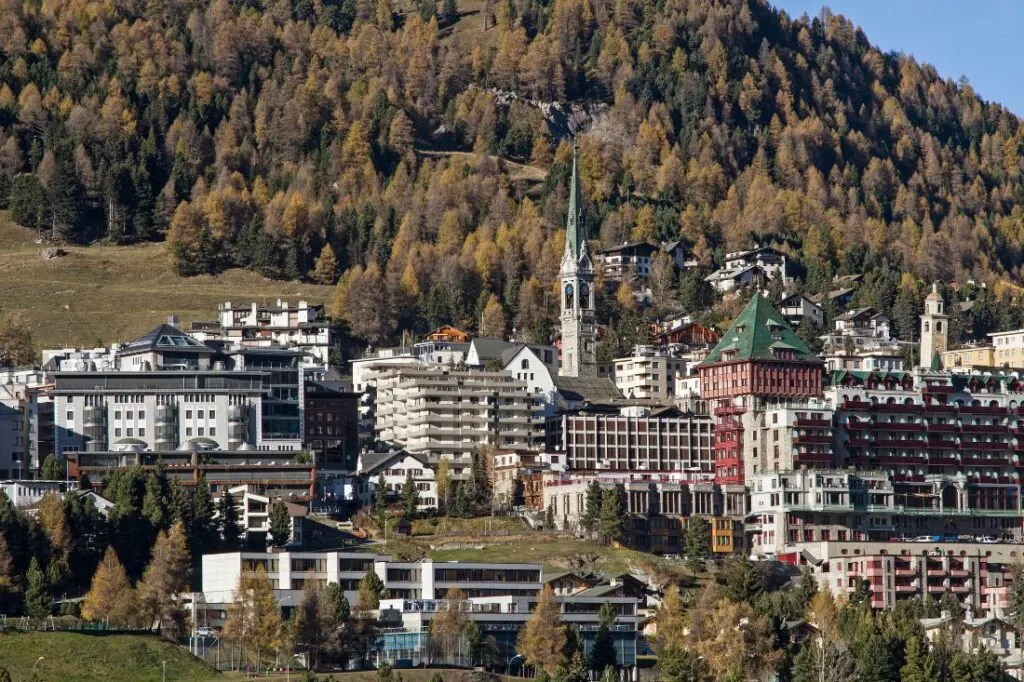 Located high in the Engadin area of the Swiss Alps, the fashionable St Moritz has been a holiday hot-spot for decades.
You may have visited over the winter months to enjoy the incredible snow conditions (so good it has hosted the Olympics twice!), but trust me, St Mortiz is incredible all year round. Unconvinced? Here's a collection of my favourite things to do in St Moritz in summer.
There are several activities in St Mortiz that are only available in the summer months. Take a hike through the vivid wildflowers, go on a cruise on Europe's highest scheduled boat service, and dig in to some locally produced cheese at the Morteratsch Alpine Cheese Dairy. There are also several festivals in St Moritz over summer, so be sure to check out the events schedule!
Summer is upon us, which means it's time to get yourself psyched for some spontaneous summer plans: read on, and get inspired with this St Moritz summer activities bucket list!
Planning more stops in Switzerland? Then check out my luxurious Swiss road trip experience where I went to Lausanne, Saas-Fee and Zermatt on an epic road trip.
Weather in St Moritz in summer
St Moritz is the perfect place to get out in your t-shirt and shorts, while escaping the higher temperatures in the peak of summer. Over the summer you can expect clear blue skies with daily highs averaging at 17-20°C (63-68°F).
While the temperatures are not too high, it is vital to wear sunscreen as you can get easily burned at this altitude. Over the evenings the temperatures can regularly drop to a chilly 5°C (41°F), making it the perfect weather to share a hot-tub, or curl up by the fire. Essentially, when packing for your trip be sure to pack both your sunscreen and a warm winter jacket.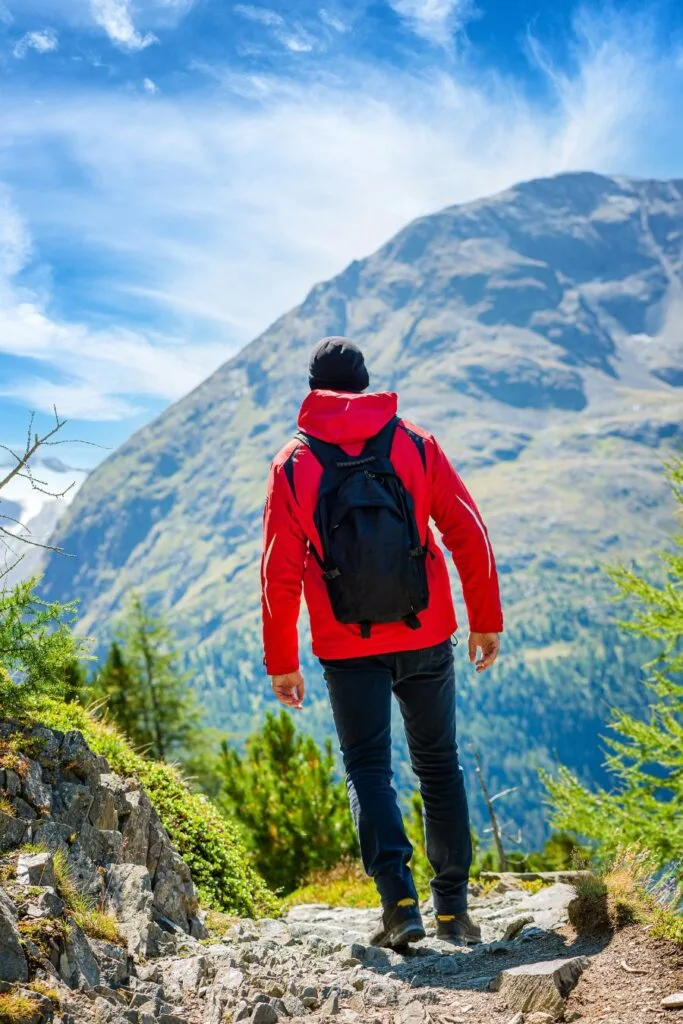 ---
Best things to do in St Moritz in summer
Make a splash at St Moritz Lake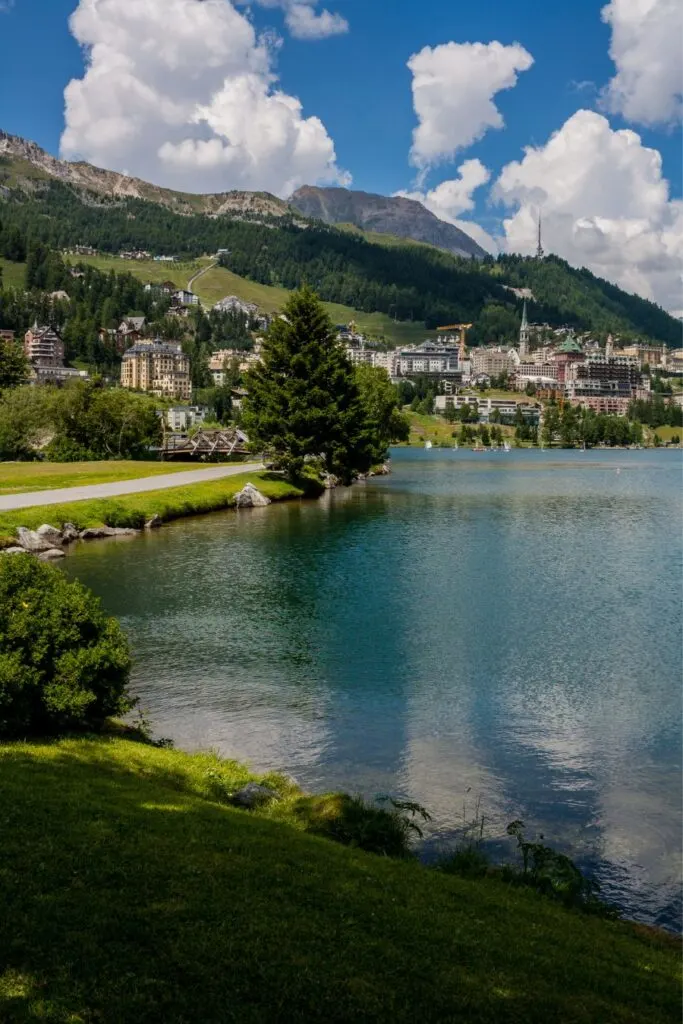 One of the best St Moritz summer activities is immersing yourself into those pure alpine water lakes. With over 20 lakes in the area, there are plenty to choose from. Go for a sail, hire a kayak, or simply strip down to your bathing suit and jump right in. Yes, it's cold, but that makes it worth it even more!
Naturally, while you're staying here you should visit St Moritz Lake (St. Moritzersee). Popular activities here include stand up paddle boarding, kayaking, sailing and kite-surfing, and you can hire equipment nearby. The conditions on the lake reliably change over the day, so be sure to plan accordingly.
Go on a hike in the Alps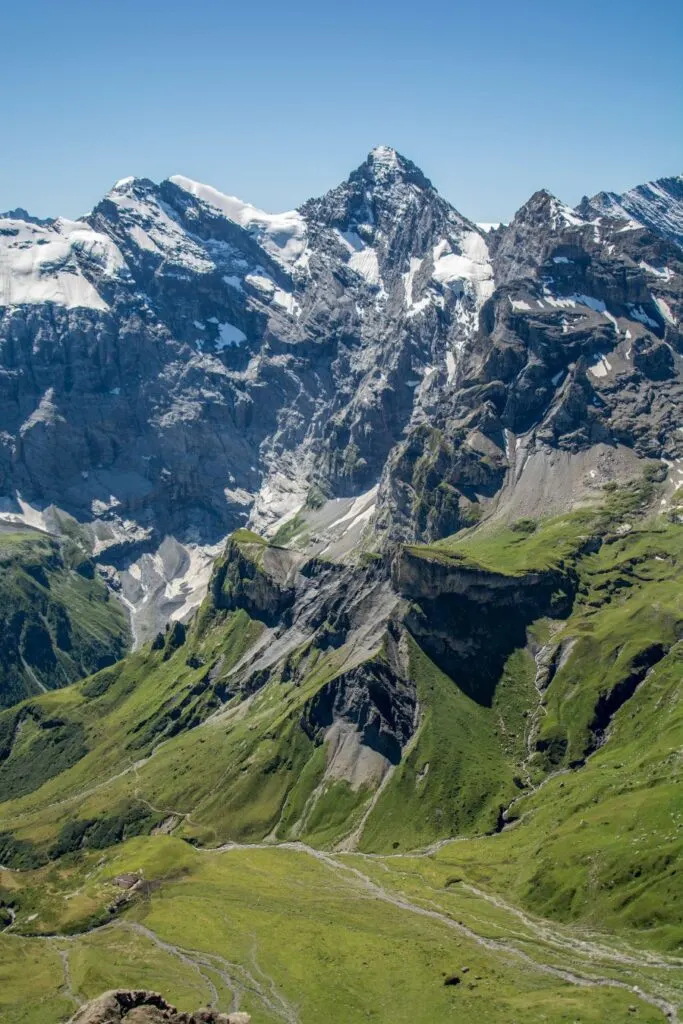 Want to enjoy the beauty of this lake while keeping your feet dry? There are also some excellent hiking trails providing close up and panoramic views of the lake.

For a gentle hike to appreciate the lake, follow the 4.3km St Moritz Lake trail which loops around the banks. On the village side, there are plenty of cafes giving you ample opportunity to recuperate and take in the view over a beer, ice-cream or Swiss hot chocolate.
For a more challenging hike, try summiting Piz Mezdi. At 2,992 m above sea level, you'll be treated to some incredible panoramic views.
Wildflower walks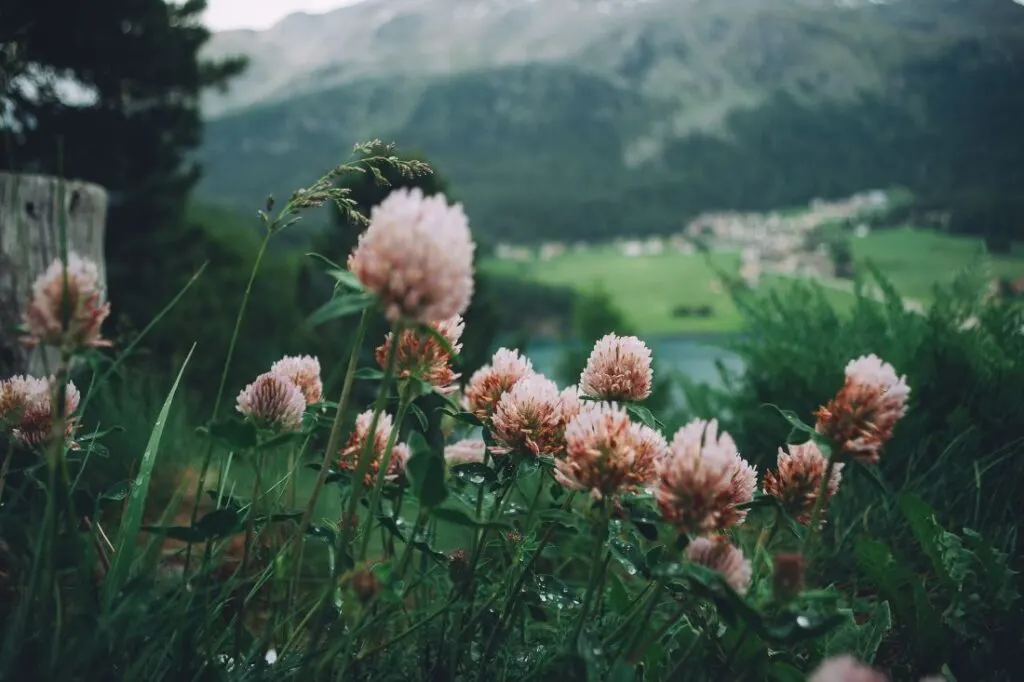 Summer in St Moritz is the perfect time to enjoy wild flowers! Over the warmer months, the hills become a vibrant and colourful carpet of flowers – with over 200 types of wildflowers growing in the area.
A great way to enjoy this glorious display is to follow Heidi's Blumenweg. This family-friendly track is 1km long and is accessible via the funicular. There are signs identifying some of the flowers along the way, and you'll end up at the traditional wooden building, Heidi's Hutte. If you're particularly interested in seeing Edelweiss, come in August.
Eat at a Michelin starred restaurant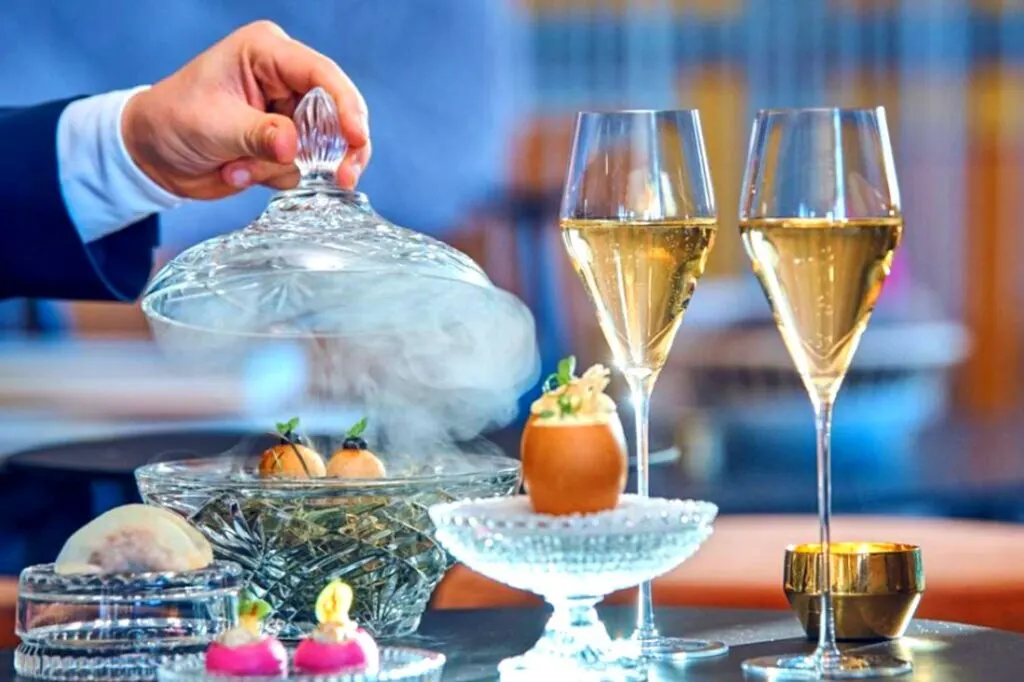 As you might imagine in a playground for the famous and fabulous, there is some seriously good food in St Mortiz. In fact, it's claimed that one in ten restaurants here have a world class rating!
My recommendation would be the 2* Michelin restaurant IGNIV by Andreas Caminada. Set in the exquisite wooden interior of Badrutt's Palace, you and your companions will be treated to a shared eating experience like no other. The menu tastefully and imaginatively presents the finest of locally sourced meats and fish, complimented by paired wines.
Ride the Glacier Express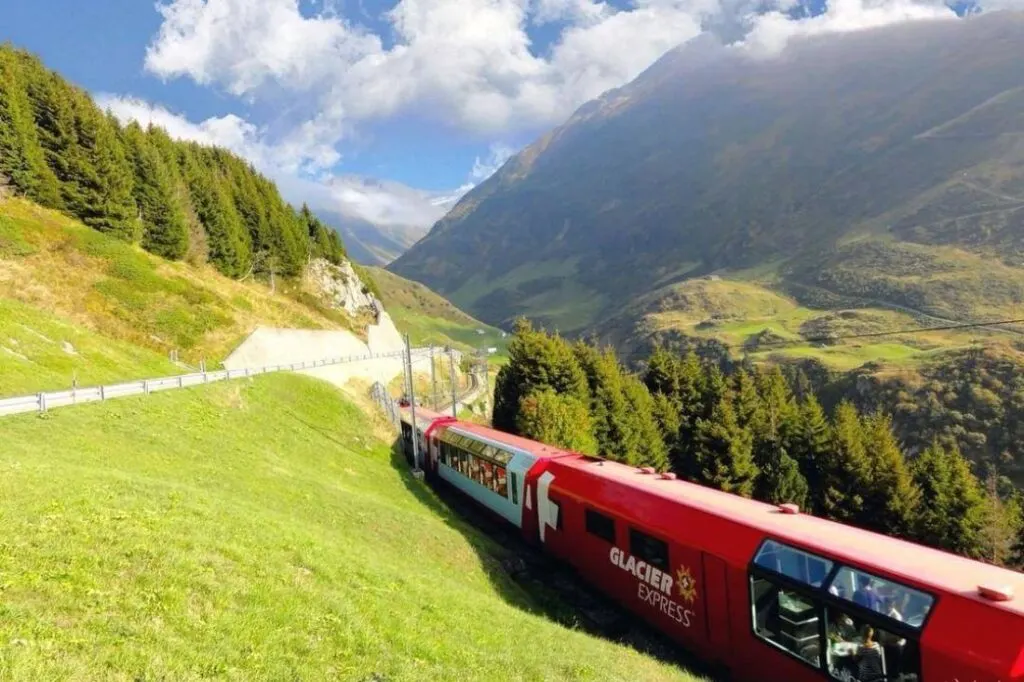 Take a round trip on the world famous scenic railway, the Glacier Express, to Tiefencastel, Disentis Mustér or beyond. This iconic railway connects St Moritz to the village of Zermatt, stopping at a few towns and villages along the way.
End to end, the trip takes 7 hours. However, it is possible to do a round trip to one of the nearby villages, including time to stop for lunch, in a day.
The section between Andermat and Chur is particularly pretty, winding through the gorgeous Rhine gorge. This section takes you to both the highest (2034m) and lowest (585m) points of the whole track.
Festivals and all that jazz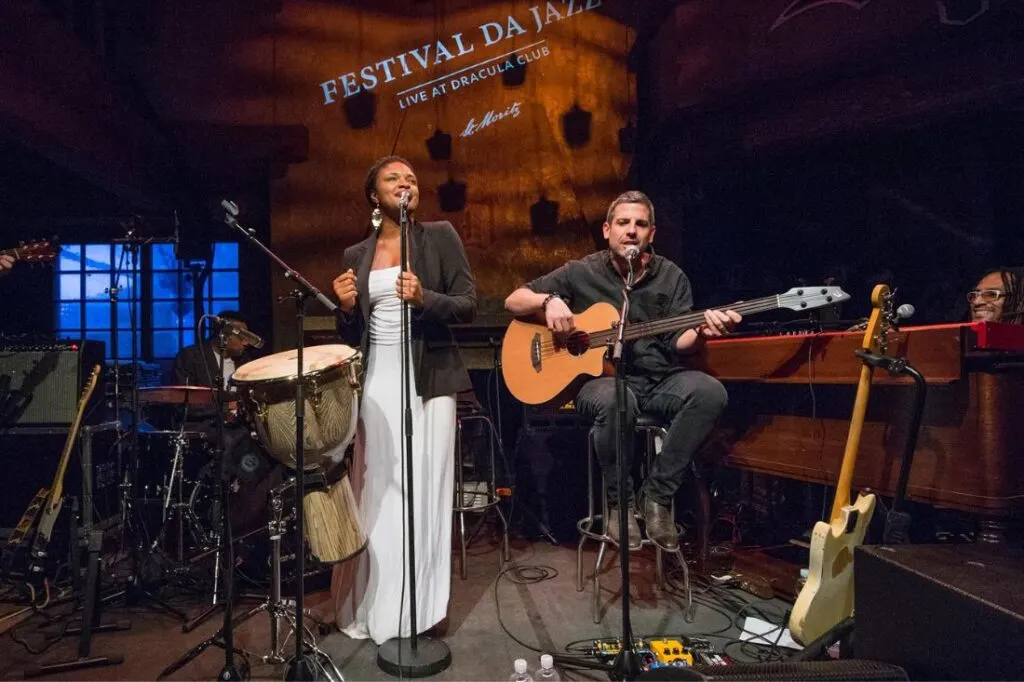 St Moritz plays host to a number of festivals over the summer. There are a range of styles on offer, from a classical music festival, to a running festival (yes, there is a running festival), to an art film festival. There is even a traditional village festival, complete with shooting range, held each August.
However, one of the highlights of the festival calendar is the Festival da Jazz. Running for several weeks over July, this festival draws an international crowd together to celebrate their joined love of jazz. Best of all, many of the concerts are free!
Segantini Museum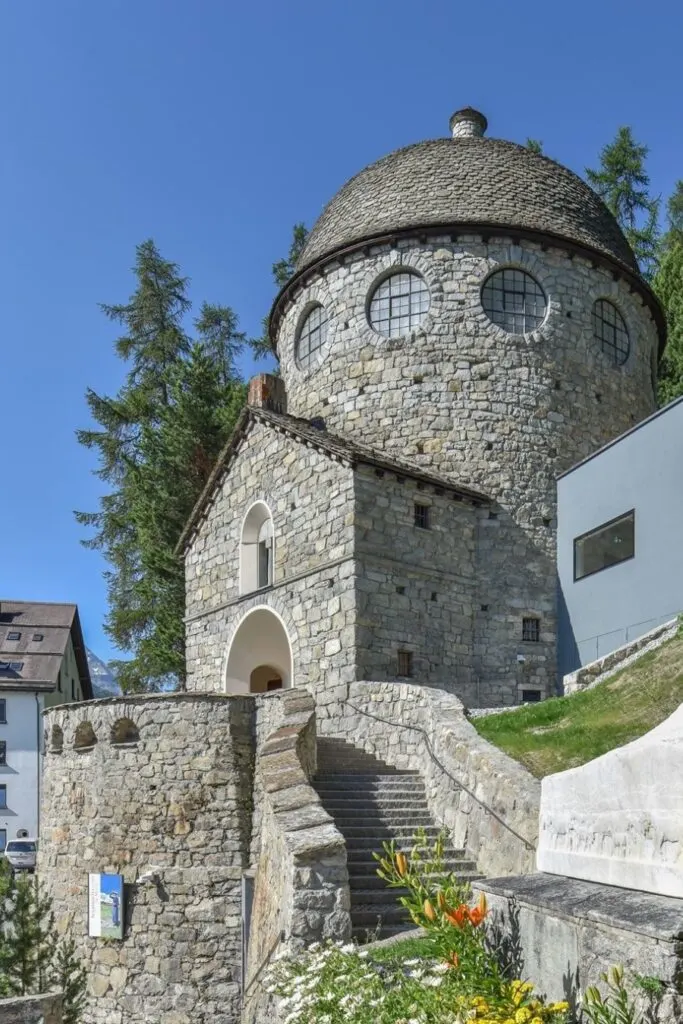 Sitting on Schafberg, 2,731m above sea level, at the location where Giovanni Segantini breathed his last, is the Segantini Museum. This marvellous domed museum is home to the most complete collection of artworks by Italian Painter Giovanni Segantini (1858-1899).
As an artist, Segantini is credited with reviving the traditional Alpine style of painting. Pieces on display at the museum include his final works, Life – Nature – Death.
The museum, which looks out over the lake, can be reached on foot from the centre of town. For the best experience, bring your headphones and download the audio guide.
Dig in to a walnut tart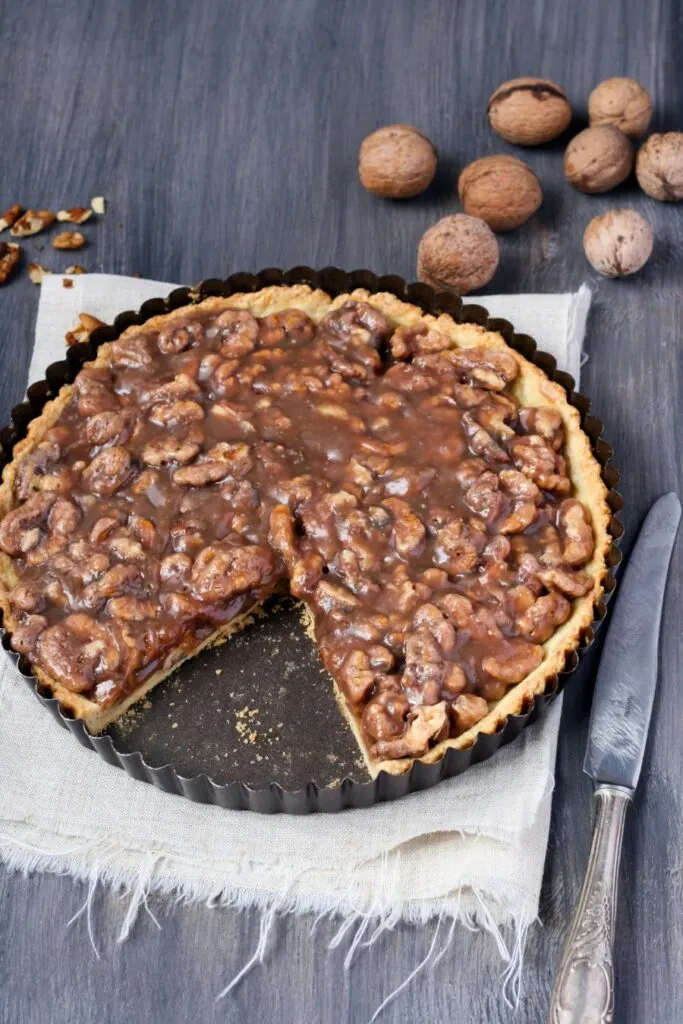 How better to get an appreciation for a culture than through its traditional foods? While all of Switzerland is known for its fantastic fondue, milk and chocolate, the Endagin area in-particular is known for its walnut tarts.
These delicious treats are comprised of a heavenly combination of toasted walnuts and caramel sandwiched between sweet flaky pastry. Trust me, they are divine. Enjoy a slice with your afternoon tea at a local patisserie, or pack a whole tart for your mid-hike picnic.
Take a cruise on Sils Lake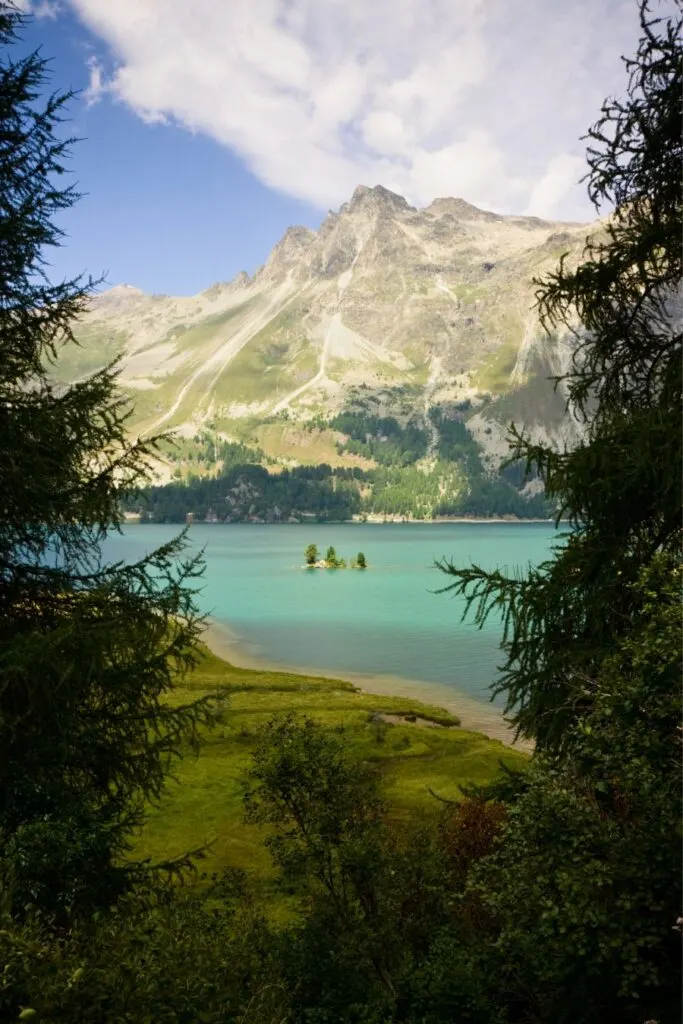 Another fantastic way to enjoy the alpine lakes is to take a cruise on the highest scheduled cruise service in Europe. This boat service has been in operation on Sils Lake (1,800m above sea level) for over 100 years.
The journey, which takes 40 minutes one way total, begins at the Sils Maria Bootshaus and stops in at 3 ports on the way to Maloja Capolago. This cruise is an excellent way to take in the scenery and some historic sights of the area. Hop off at one of the ports to access hiking routes, or simply stay on board and enjoy a round trip.
Visit the Morteratsch Alpine Cheese Dairy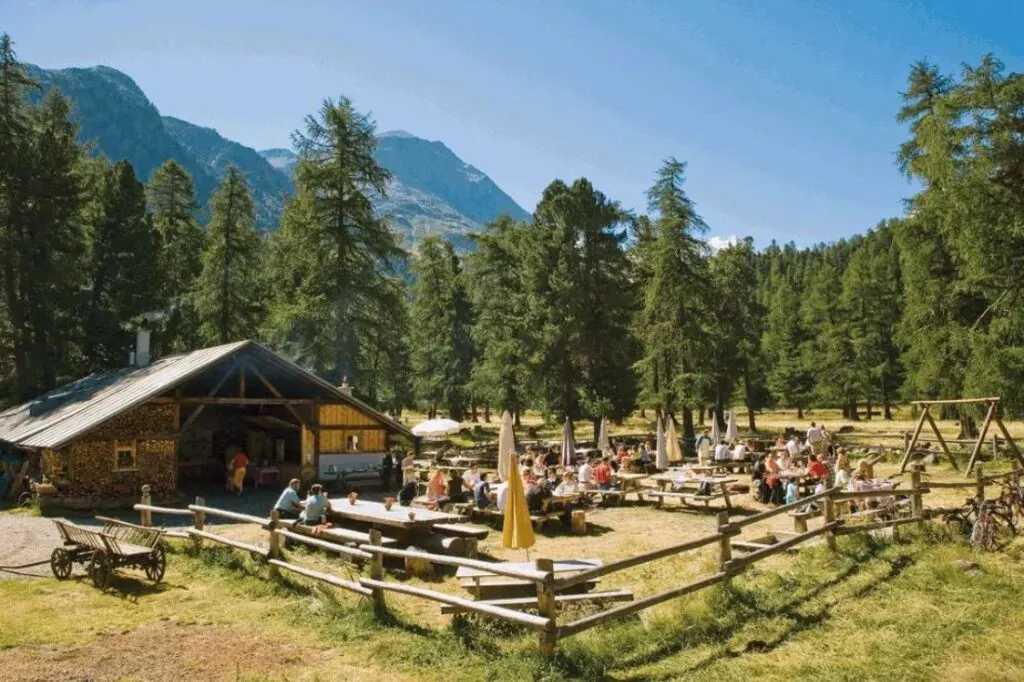 Just 12km from St Moritz is the Morteratsch Alpine Cheese Dairy. The dairy is open from June – October each year, so you'll only enjoy this experience if you visit St Moritz in summer.
Learn about the art of cheese making with the in-house cheese master, before tasting the local produce for yourself at the attached restaurant. Order one of the cheese and meat platters, which are a delight for both the eyes and mouth, or dive in to a decadent fondue.
If you're feeling sprightly, you can hike your way to the dairy from St Moritz. Then take the local bus home again when you're happily in a cheese coma.
Where to stay in St Moritz in summer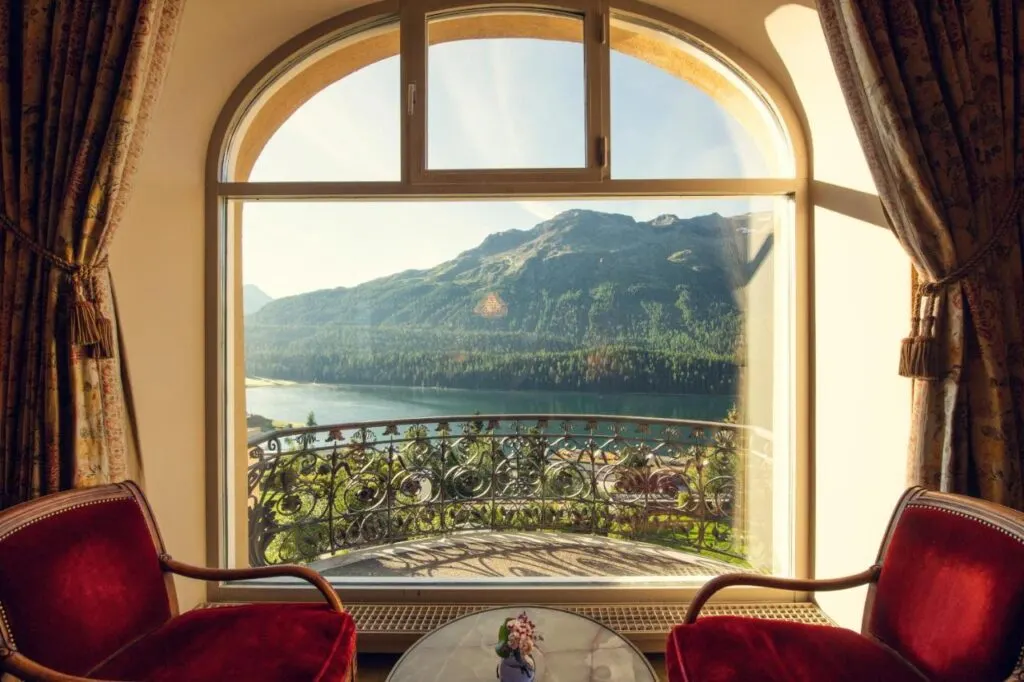 Holiday in style with the royal treatment at Kulm Hotel, This luxurious hotel, founded in 1856, is brimming with alpine elegance, from the chandeliers and fireplaces to the stunning views to the mountains from every room. Take time to enjoy the salt grotto, steam bath, and 9 hole golf course!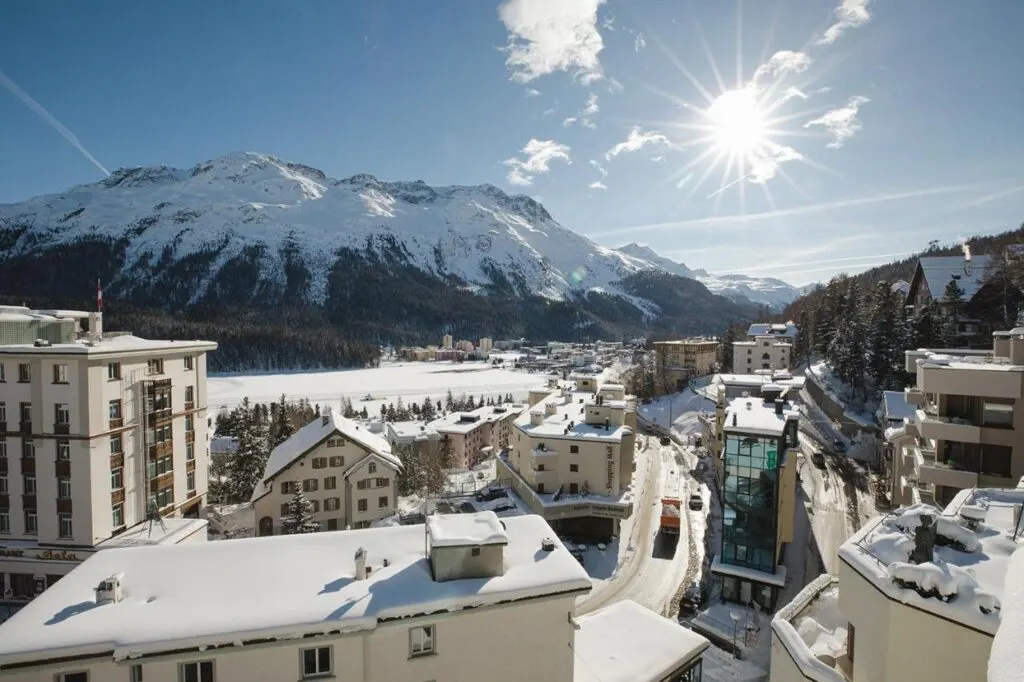 Enjoy a modern twist on traditional alpine style at the Hotel Steffani. This hotel features a fresh combination of wall mounted dear skulls, with sleek modern fittings. After a long day hiking, spend your evenings relaxing in the sauna, swimming in the indoor pool, or melting away in the steam bath.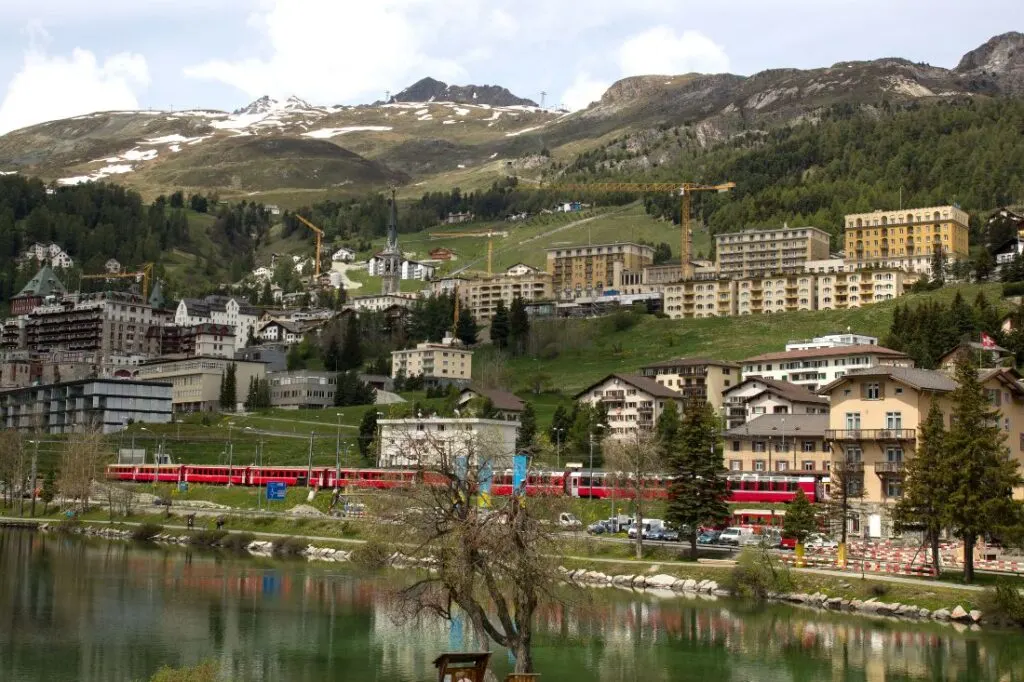 Looking for something more on the budget end? Hostel Pitsch offers fantastic value for money. Located just outside of St Mortiz Bad, guests at this hostel are treated to wonderful service and a hearty breakfast. If you stay for 2 or more nights, they'll even throw in some lift passes for you!
---
So, did I convince you to take a trip to St Moritz this summer? Let me know your favourite St Moritz summer activities in the comments below.
Like this blog post? Then Pin it for the future!