Are you looking for the best things to do in Whitstable? From eating oysters to visiting the Lobster Shack, this is what to do in Whitstable, England!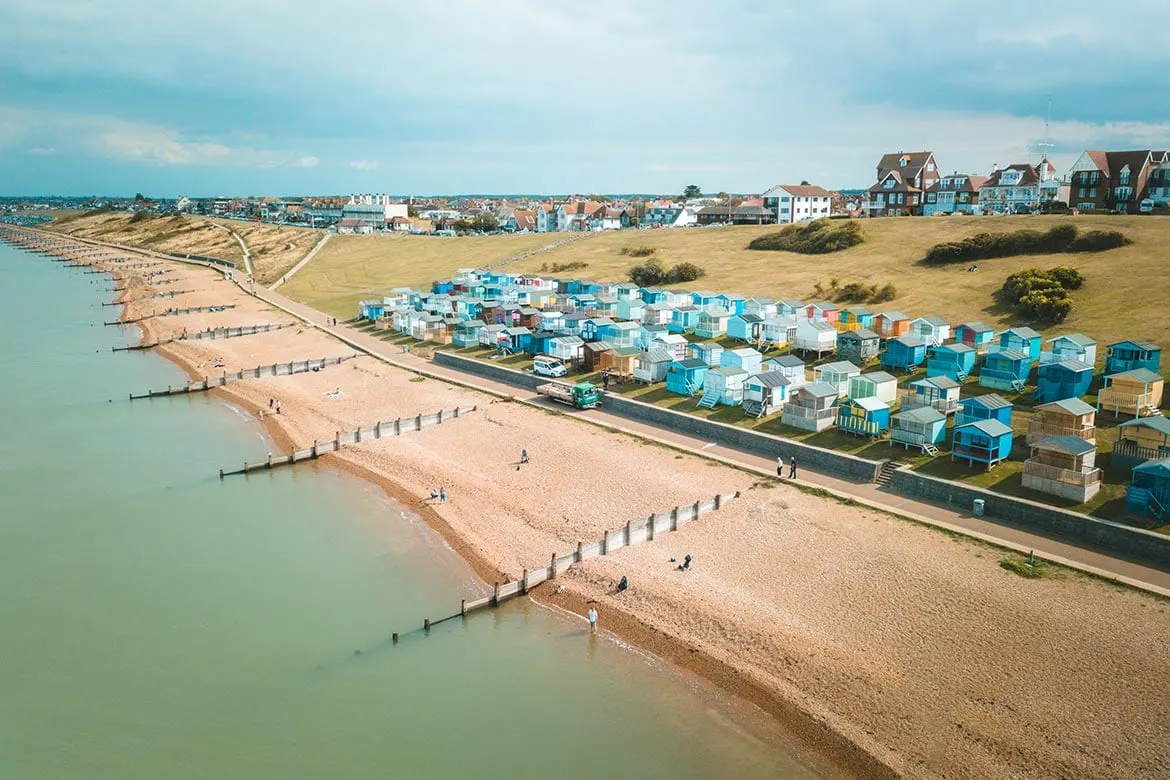 If you're looking for all the best things to do in Whitstable then this is the blog post for you!
I recently went on a day trip from London to Whitstable for the first time ever and I completely fell in love with the place.
If you like lobster, oysters, colourful beach huts and being by the sea, then Whitstable has it all and more. It really is one of those quintessentially British places you just have to visit.
In this blog post I'm going to highlight all the best things to do in Whitstable on a day trip from London. Hopefully you'll be able to use this as a guide when planning your trip here.
And I promise you it's worth the journey. Whitstable is fast becoming my favourite seaside town in the United Kingdom! Keep reading on and you'll quickly understand why.
Getting from London to Whitstable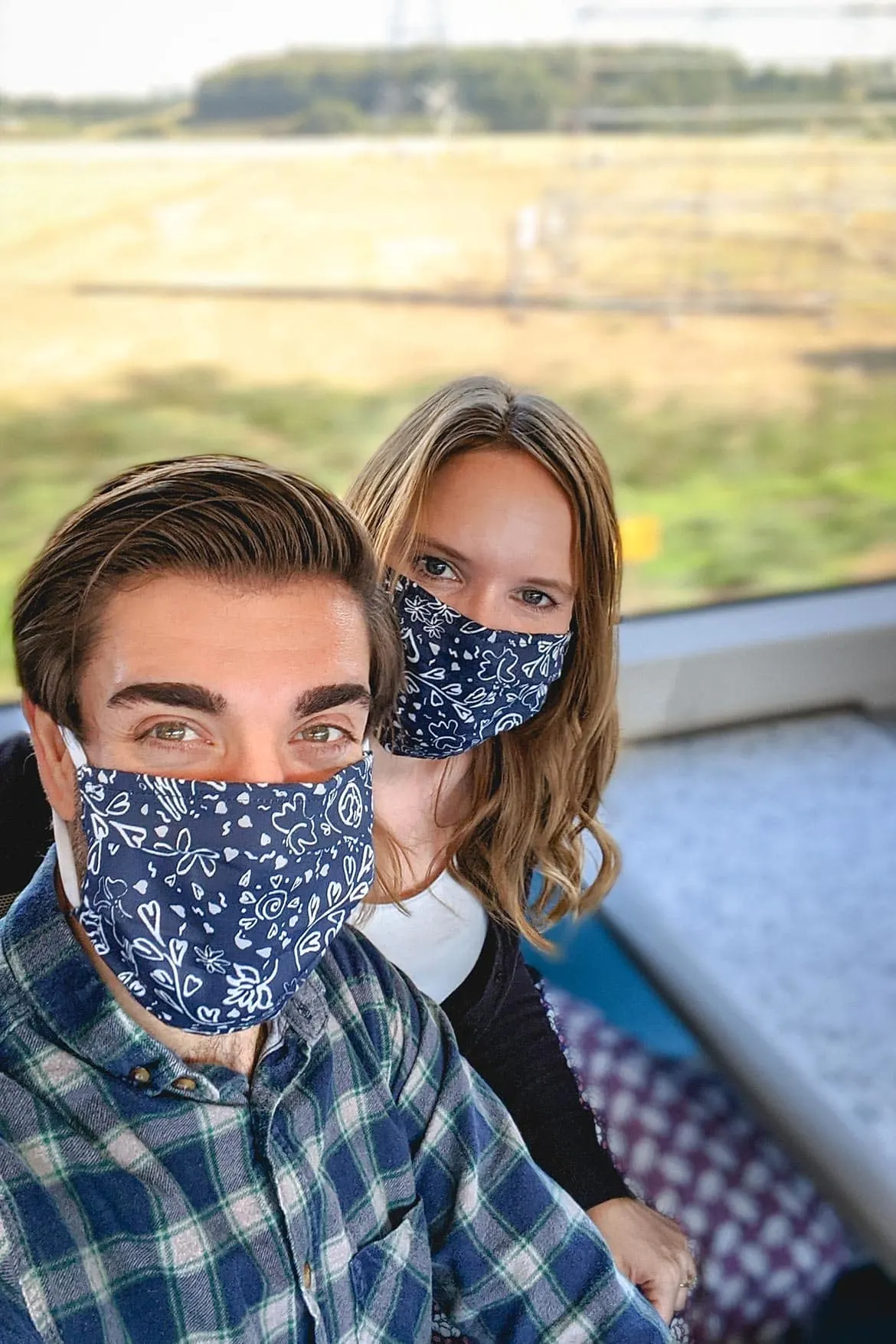 If you're coming from London and you don't have a car, travelling by train is super quick and easy.
We caught the direct train from London Victoria to Whitstable and in total it took 1h:20m. The trains from Victoria Station are every half an hour, so very regular.
There are also direct trains to Whitstable from St. Pancras Station too, so that's another option for you. There are two trains per hour from St. Pancras Station. Basically, you've got lots of options to choose from!
Once you get to Whitstable, Harbour Street is about a 10-minute walk from the station, and the beach is about a 20-minute walk. That means you can travel from London to the beach in well under 2 hours.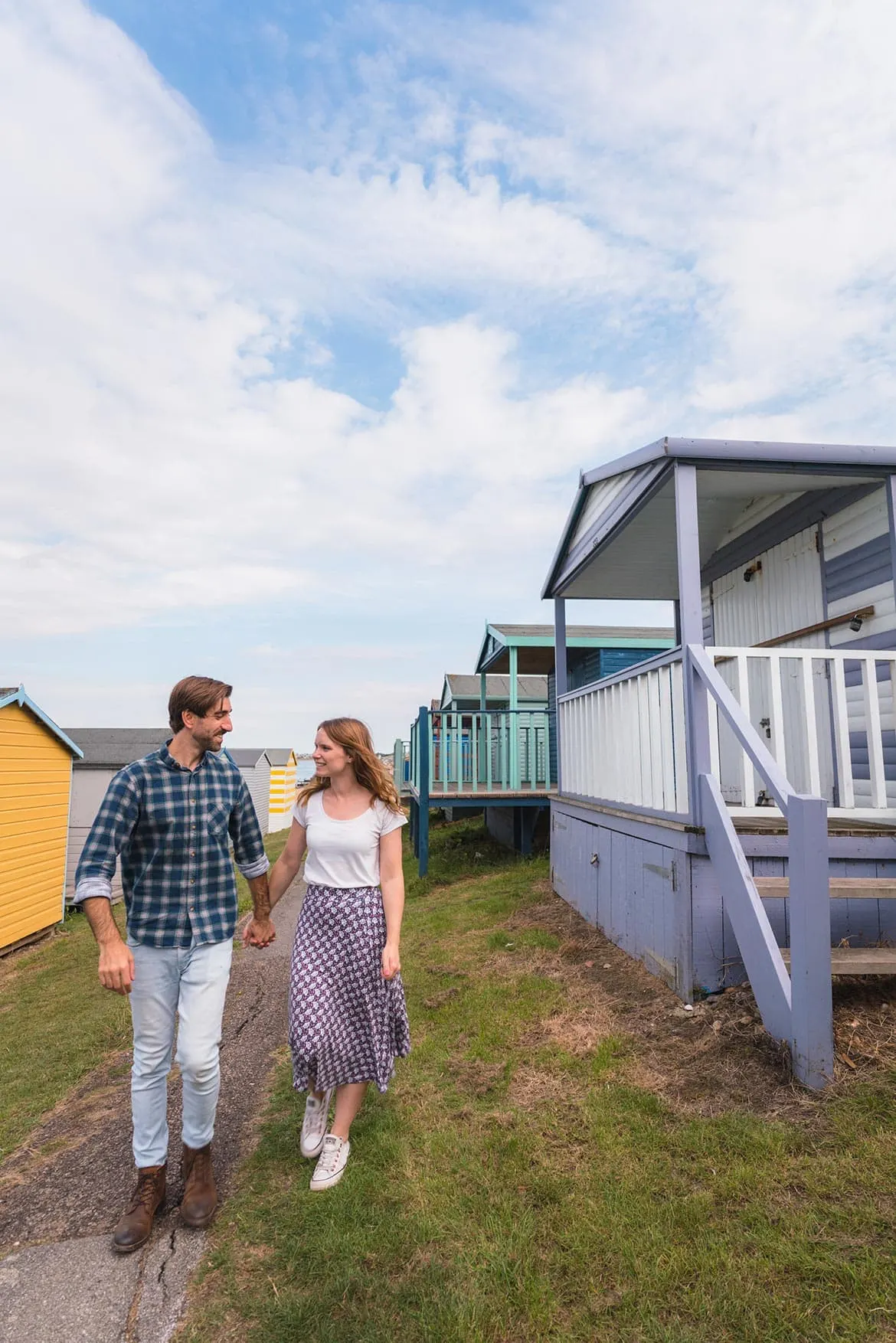 To make things even better, we booked our train tickets with the National Rail 'Two Together' Railcard. I thought my days of cheap train travel were long gone with my student Railcard, but this one is specifically for people who travel regularly together, so perfect for Chloe and I.
We managed to save a third on our tickets and the Railcard is only £30, so it's an absolute bargain. I genuinely wish I knew about this Railcard years ago as I would've saved hundreds of pounds.
If you travel by train more than a handful of times a year, I'd really recommend this card. You can find out more about the 'Two Together' Railcard here.
Right, it's time to jump into what to do in Whitstable. Tick off a fair few of these things and you're in for an amazing day trip by the seaside!
Things to do in Whitstable, England
Eat oysters from the Forge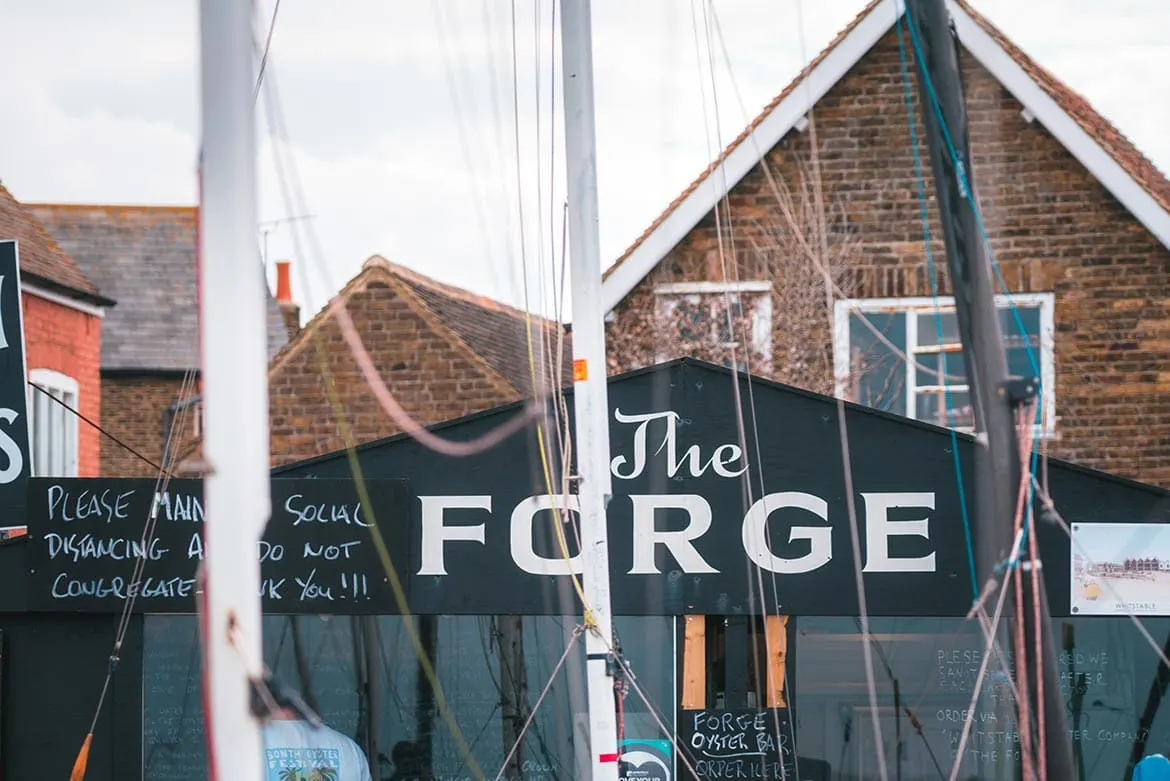 I'm going to say this now. I absolutely LOVE oysters. I can't get enough of them. Well, if you like oysters as much as I do, then you'll love Whitstable.
Whitstable is one of the best places in the UK for oysters. From Harbour Street to the main fishing harbour to little beach shacks, you can buy them all over town. And they're cheap too.
If you want to try them out, you can buy them from the Whitstable Fish Market for £1 per oyster. Trust me, you'll be hard pushed to find them anywhere cheaper in England.
The place I went to though was called The Forge. This is a shack right down on the beach, and is regarded by many as having the best oysters in Whitstable.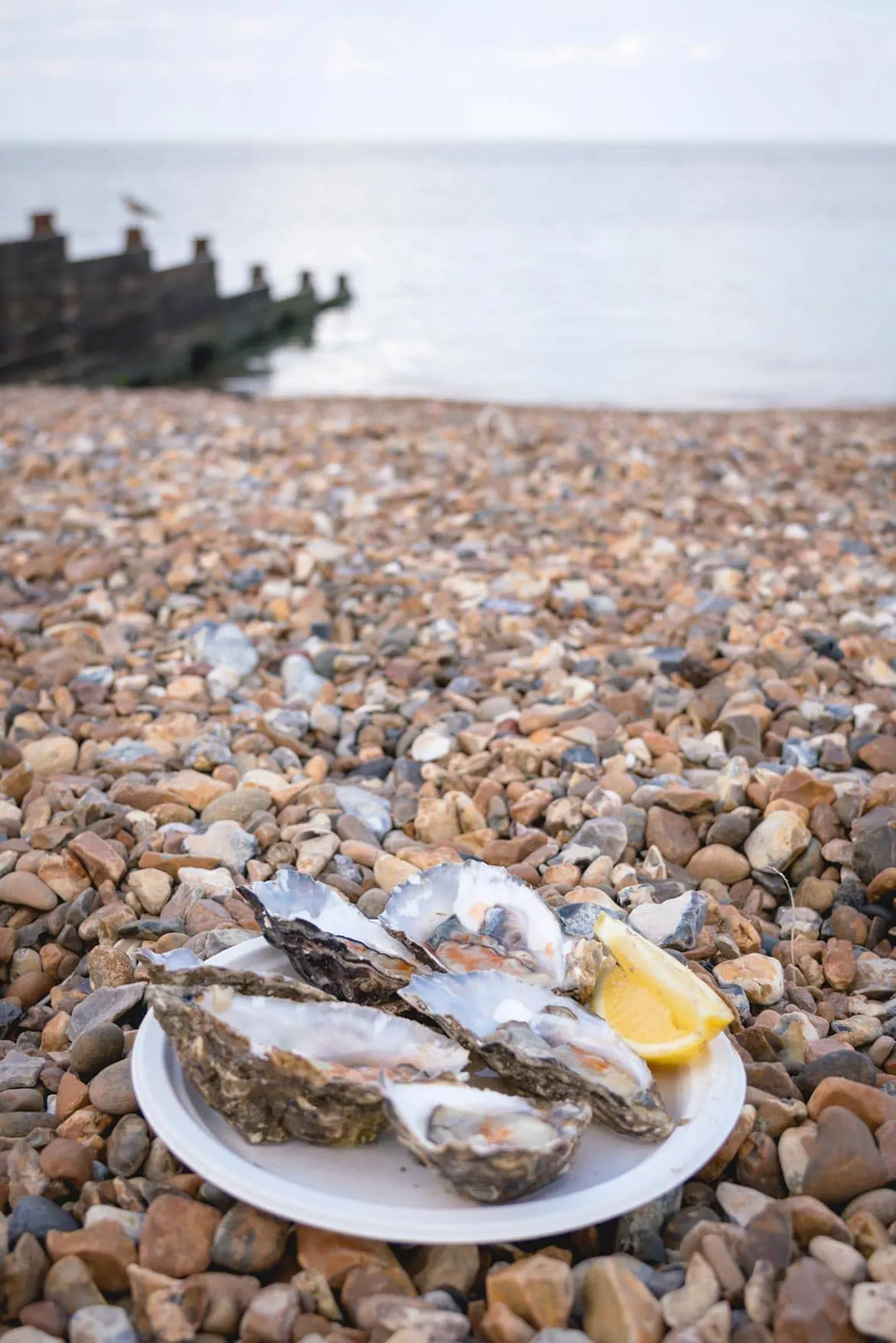 ½ a dozen large rock oysters only cost £12.50, but they have medium and small oysters too which are cheaper. And when they say large, they really mean it. They were some of the biggest oysters I've ever had.
I quickly doused them with Tabasco sauce and shallot vinegar, and took them down to the beach. It's such a beautiful setting sitting on the beach, and the oysters were absolutely delicious. Honestly, it's worth visiting Whitstable just for the oysters alone!
Have fish and chips on the beach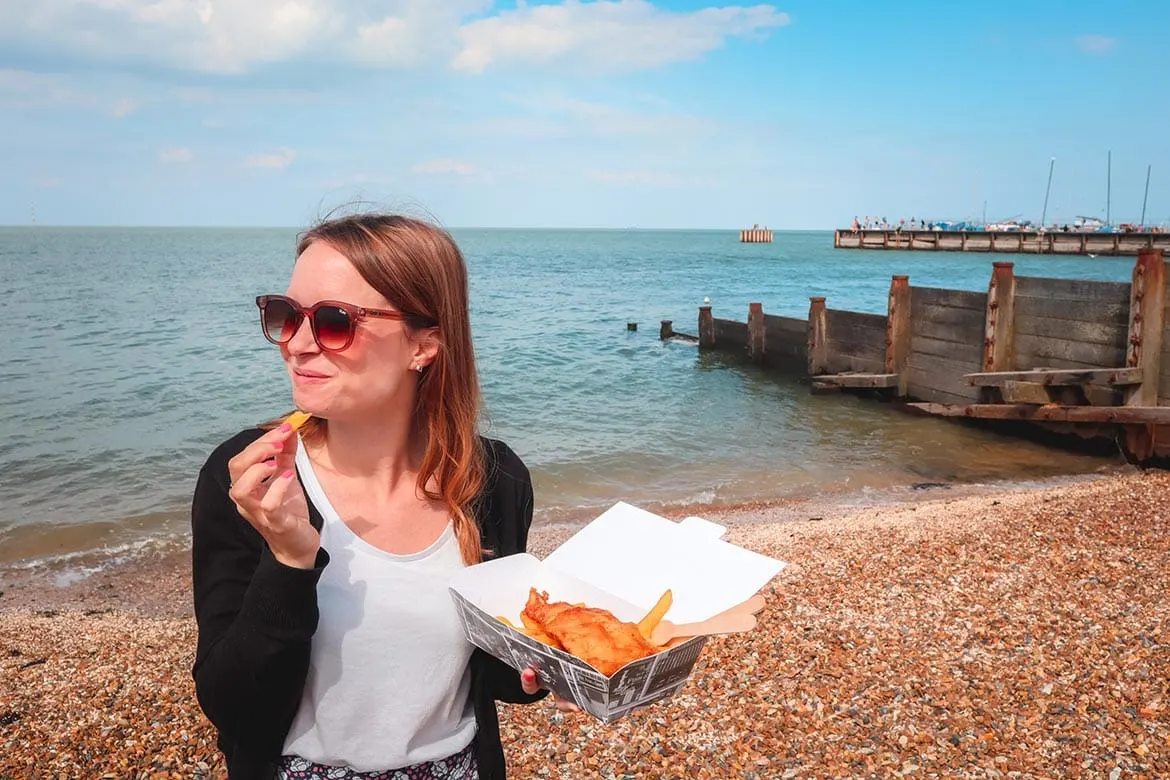 If oysters aren't your thing, then obviously the fish and chips are spectacular too.
There are a few places along the beachfront where you can pick up fish and chips, including from The Forge too. Prices vary from £7.50 to £9 for a cod and chips. You can also get haddock and plaice too.
After we had our oysters, Chloe and I then had some fish and chips on the beach. Again, it was absolutely delicious. Just beware of the seagulls swooping down though – they're always on the lookout for a free meal!
If you don't like oysters (I know there are lots of you out there!), having fish and chips is definitely one of the top things to do in Whitstable. This is what British summer holidays are all about.
Go for a walk along the beachfront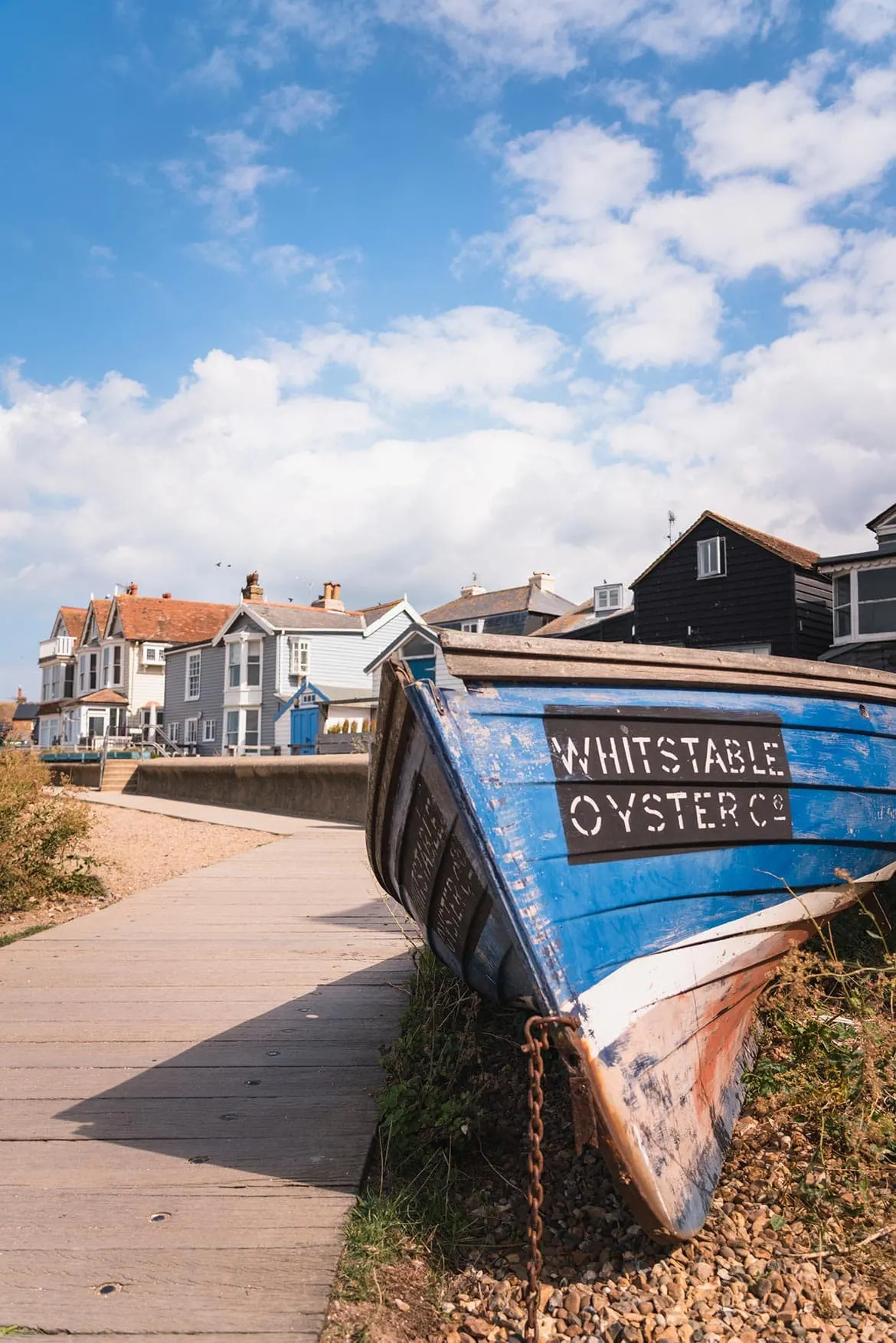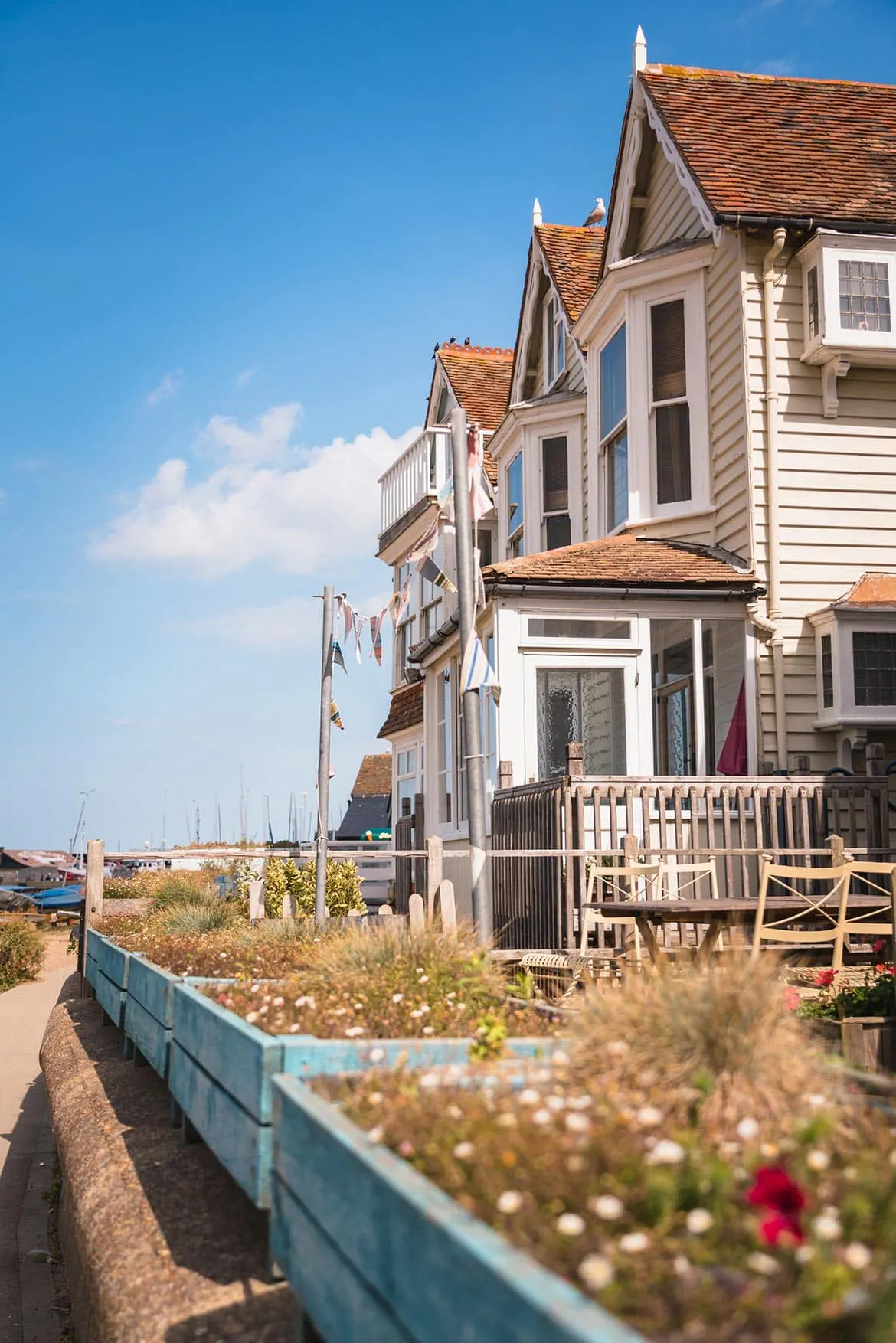 One of the reasons I was really keen on visiting Whitstable on a day trip was to be by the seaside. Living in a tiny 3rd floor flat with no outside space in central London will do that to you!
Starting at Whitstable Harbour, you can walk along the beachfront all the way to The Old Neptune pub at the end. This is a really relaxing 10-minute walk that will take you past places like the Forge and The Whitstable Oyster Company.
To me, the beachfront was the beating heart of Whitstable. Obviously the town is really famous for its seafood and oysters, so it's brilliant walking past places where all of this is going on. There are plenty of places to stop off along the way and relax on the beach too.
Wander around the beautiful beach huts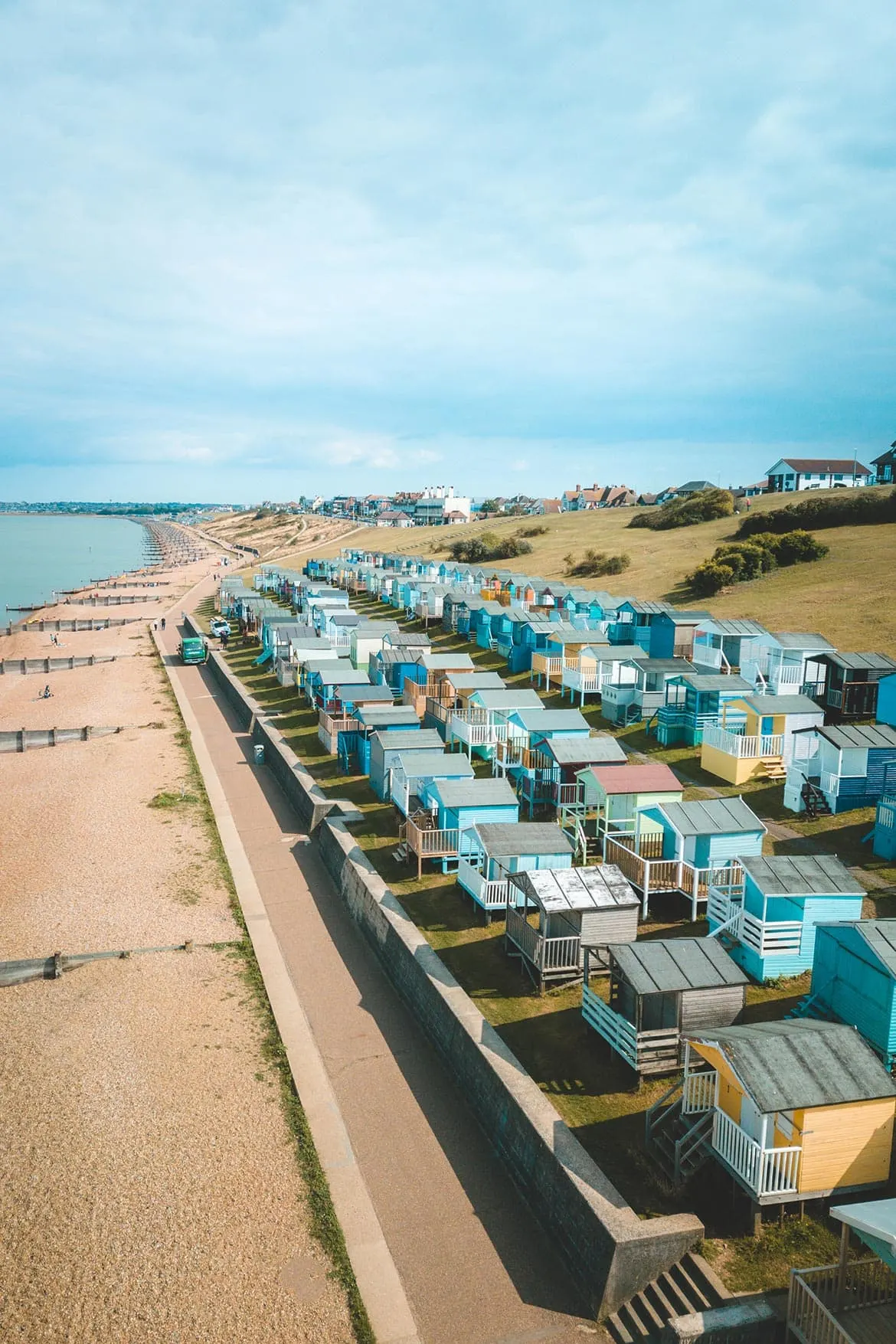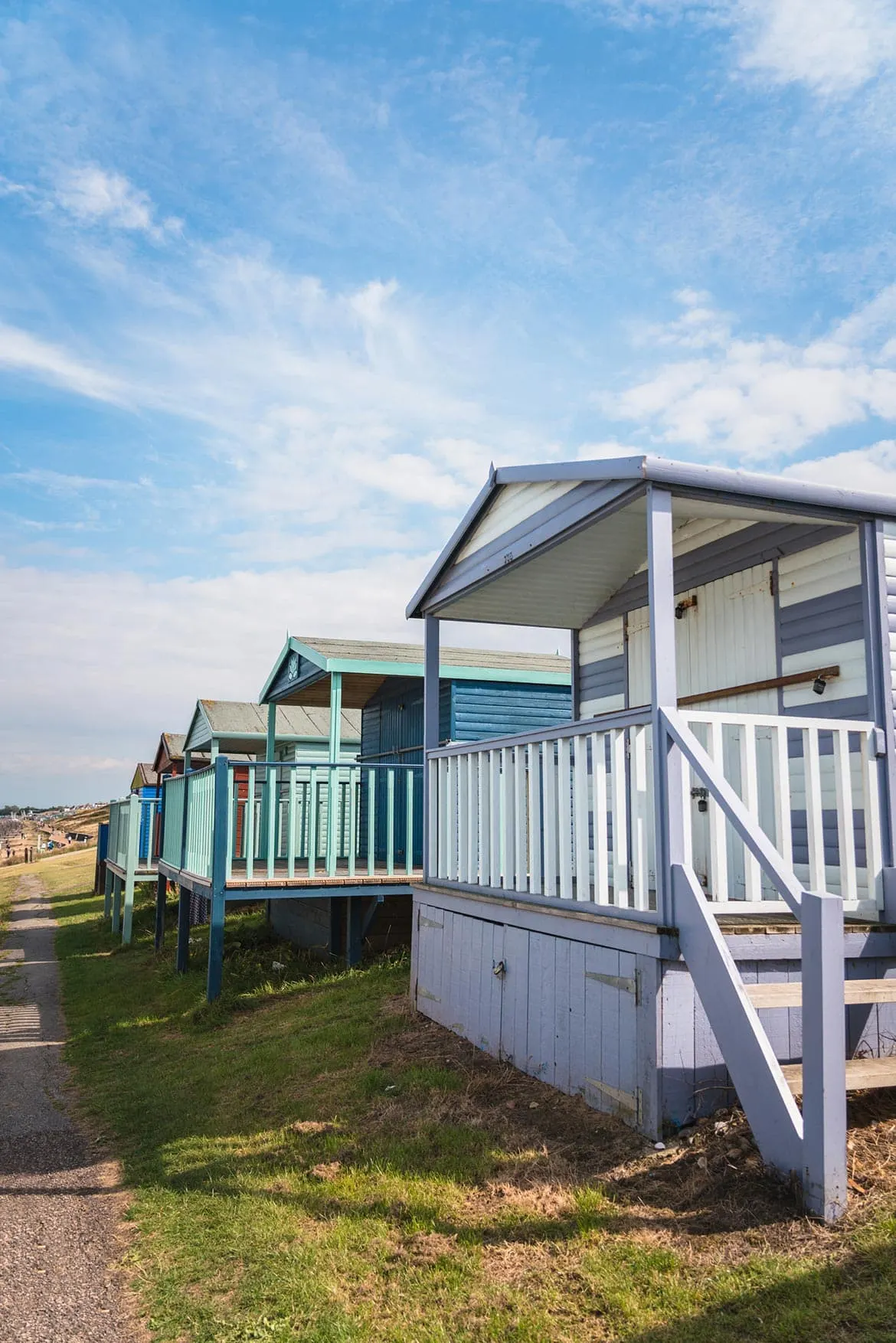 If you're looking at what to do in Whitstable, visiting the colourful beach huts has to be on your list of things to do.
If you head in the opposite direction from Whitstable Harbour, you'll walk east towards Tankerton Slopes. This is another lovely stretch of beach where you'll find these beautiful beach huts.
When I think of English holidays by the sea, I always imagine beach huts like these. Well, they're even prettier in real life.
During summer they are a hive of activity with locals and tourists enjoying the beachfront views.
If these huts take your fancy, you can even hire them. Most huts come with things like beach chairs and games so you can have that stereotypical day by the seaside.
Prices are usually around £50 for the day (or £75 in peak summer), but they are perfect for families with little ones. You can find out more about the beach huts here.
Go on a boat tour around Whitstable Bay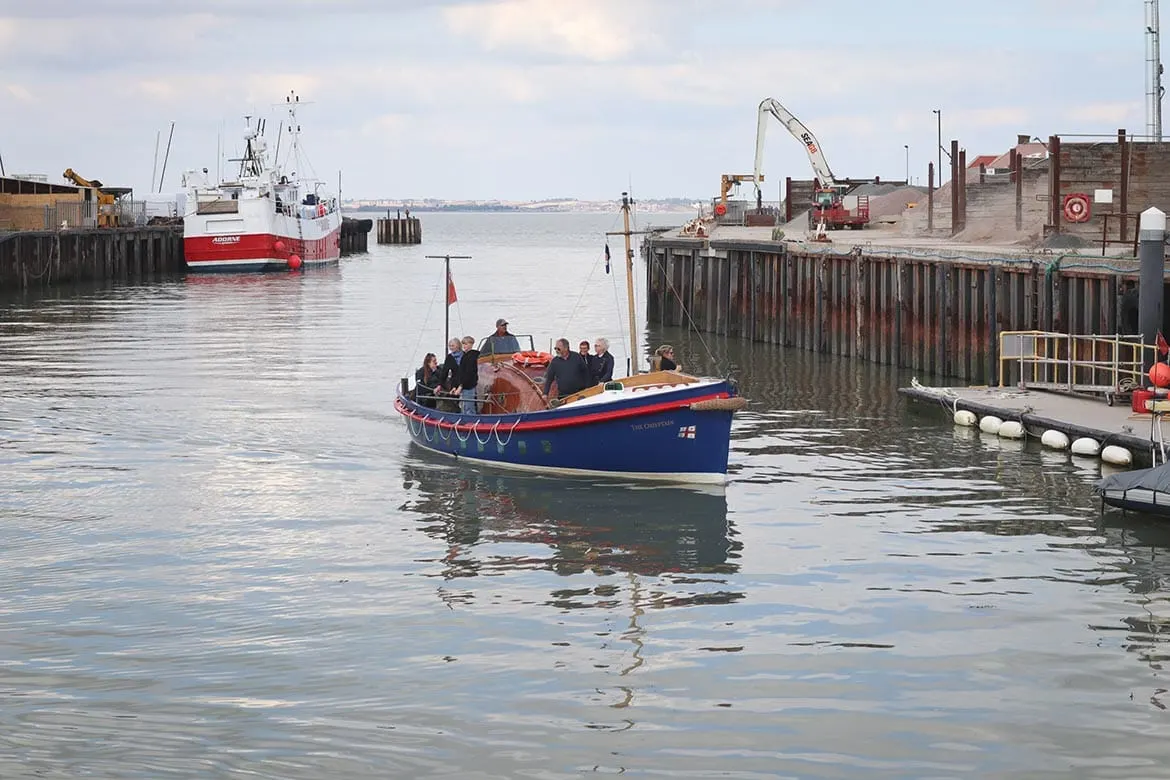 If you're looking at what to do in Whitstable, I'd really recommend a boat tour. There are a few different tours to choose from depending on what you fancy doing.
One of the most popular tours is to the Maunsell Forts far out at sea. You can just about make out the silhouettes of the forts from the harbour. They're the ones that looks like ATATs from Star Wars (if you know, you know…) Well, this is where you're heading.
The Maunsell Forts are armed towers built in the Thames and Mersey estuaries during WW2 to help defend the UK from sea invasion.
It's a 15-minute journey out to the forts. Once you're there, you'll learn all about the history of the forts – this is an absolute must for all you history buffs. In total, this tour takes an hour.
The photos of the forts are amazing too. As I said, they're like something out of Star Wars or War of the Worlds!
There are a few other Whitstable Boat Tours too choose from too which you can find out about here.
Explore Whitstable Harbour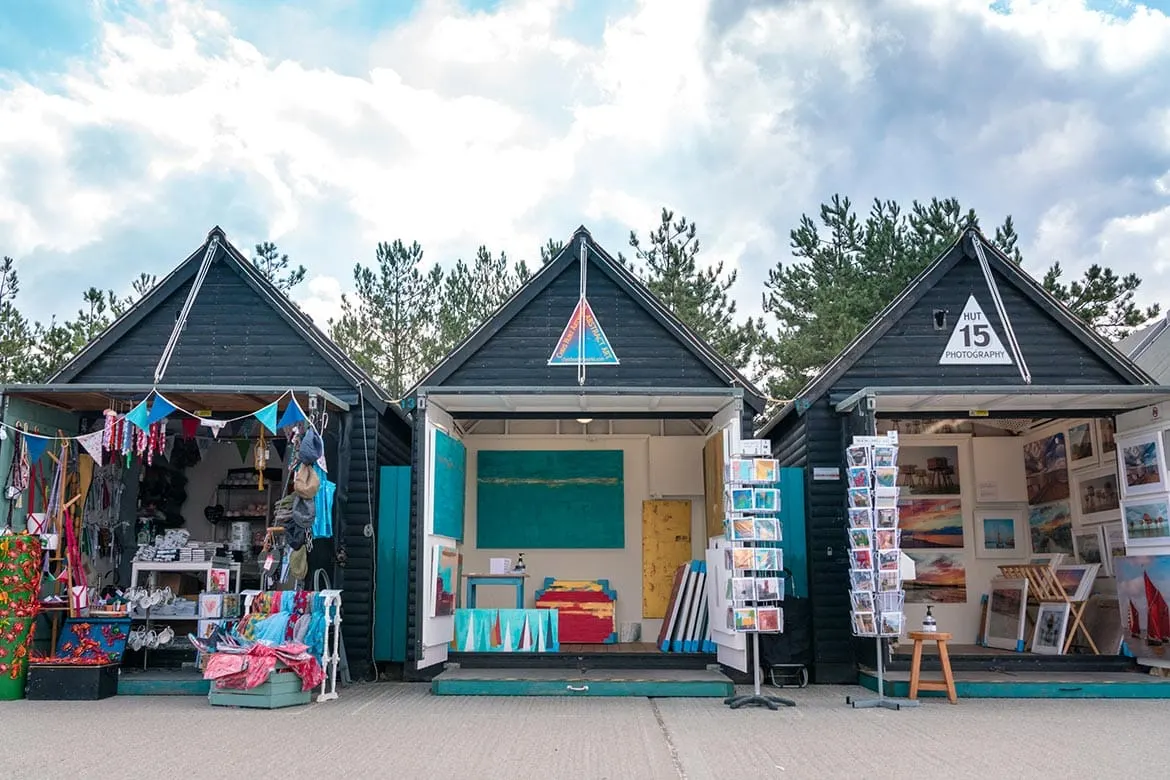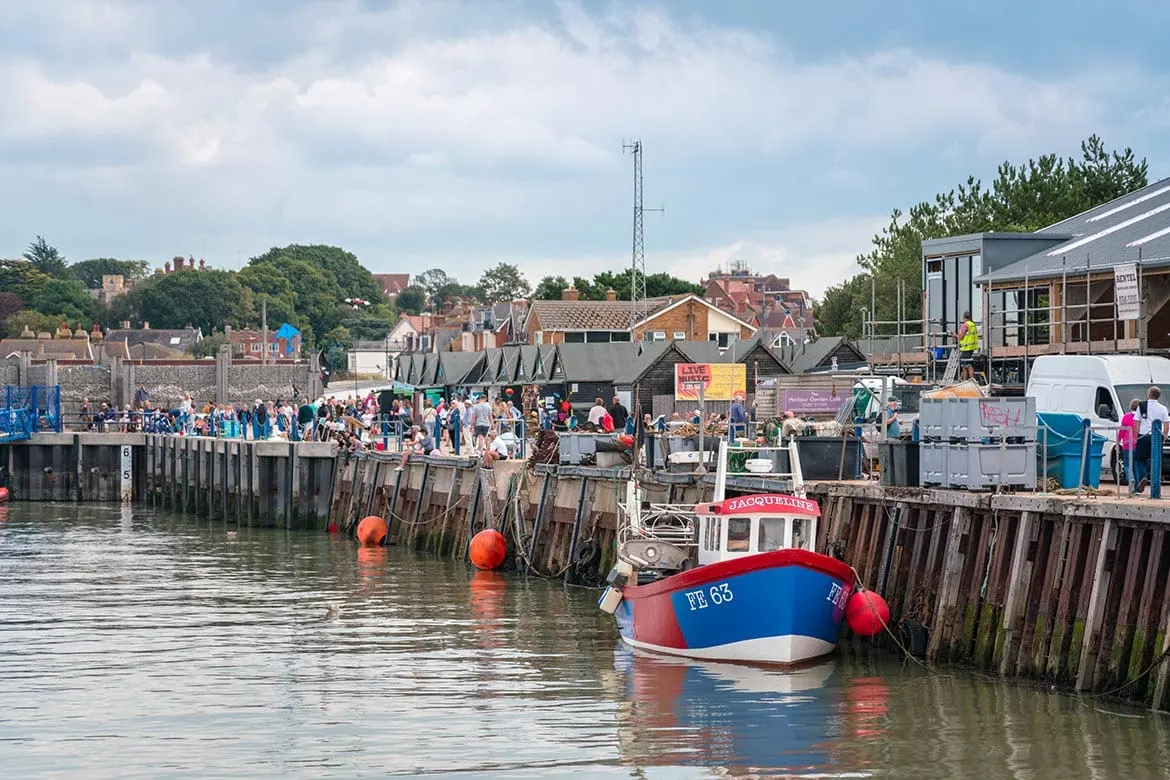 One of the main places in Whitstable is Whitstable Harbour. This is where you'll find all the fisherman coming in with their catch of the day.
If you're looking for the freshest and cheapest fish, head straight to Whitstable Fish Market. This is perfect if you're looking to pick up something for dinner. Or you can buy yourself a couple of take away oysters (because there's no such thing as too many).
Whitstable Harbour is also home to a few beach huts selling local art and souvenirs. This is a lovely place to pick up a momento of your day trip to Whitstable.
Alternatively, head to the Harbour Garden Café for a coffee and to watch the world go by. If want to see the hustle and bustle of all the boats coming and going, this is the place to do it.
Sailing in Whitstable
One of things I really wish I had time for was sailing. I was so jealous whenever I saw people out on the water!
The main place you can hire a boat is from Whitstable Yacht Club. This is one of the oldest and biggest sailing clubs in England. They offer everything from private lessons to sailing courses. Alternatively, you can hire a topper or laser for a few hours and go sailing yourself.
Another place that to go sailing in Whitstable is from Tankerton Bay Sailing Club. They are another fantastic school to go with.
Alternatively, if you're looking at doing something like paddleboarding, Oyster Coast Watersports are close by too. Here you can hire some pabbleboards and get out on the water yourself.
As you can see, you're certainly not short of options of fun activities in Whitstable!
Grab an ice cream from Sundae Sundae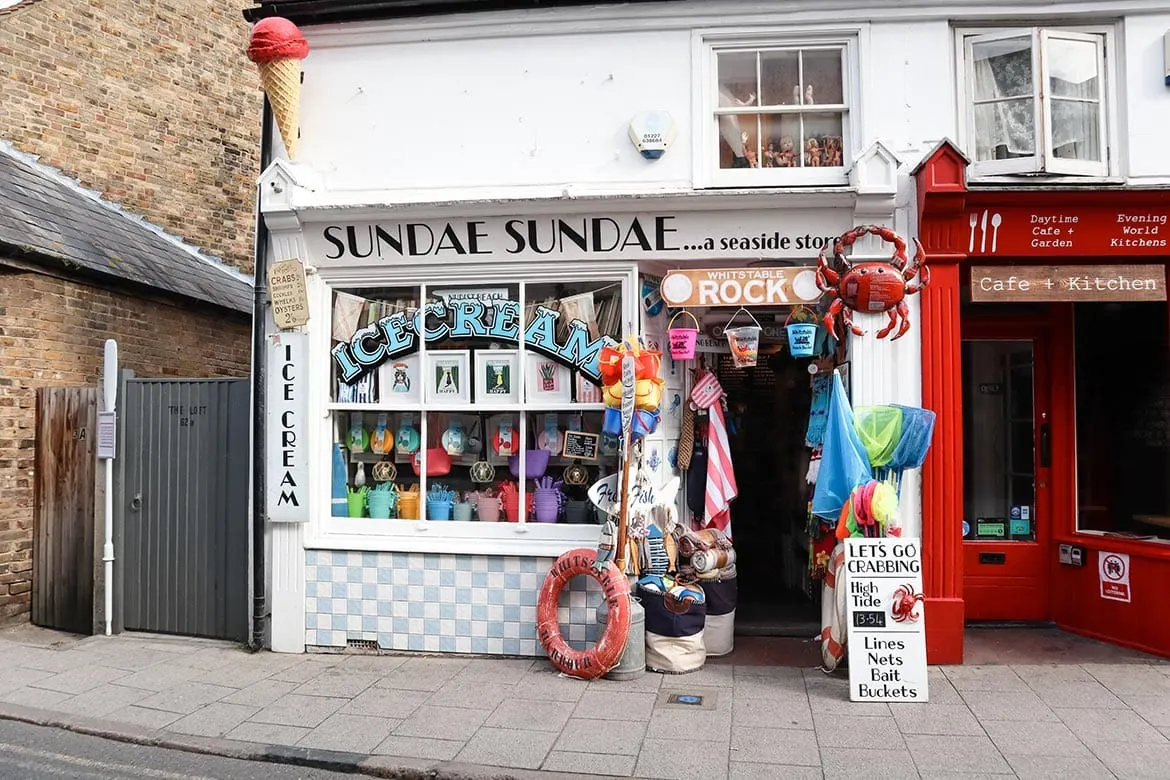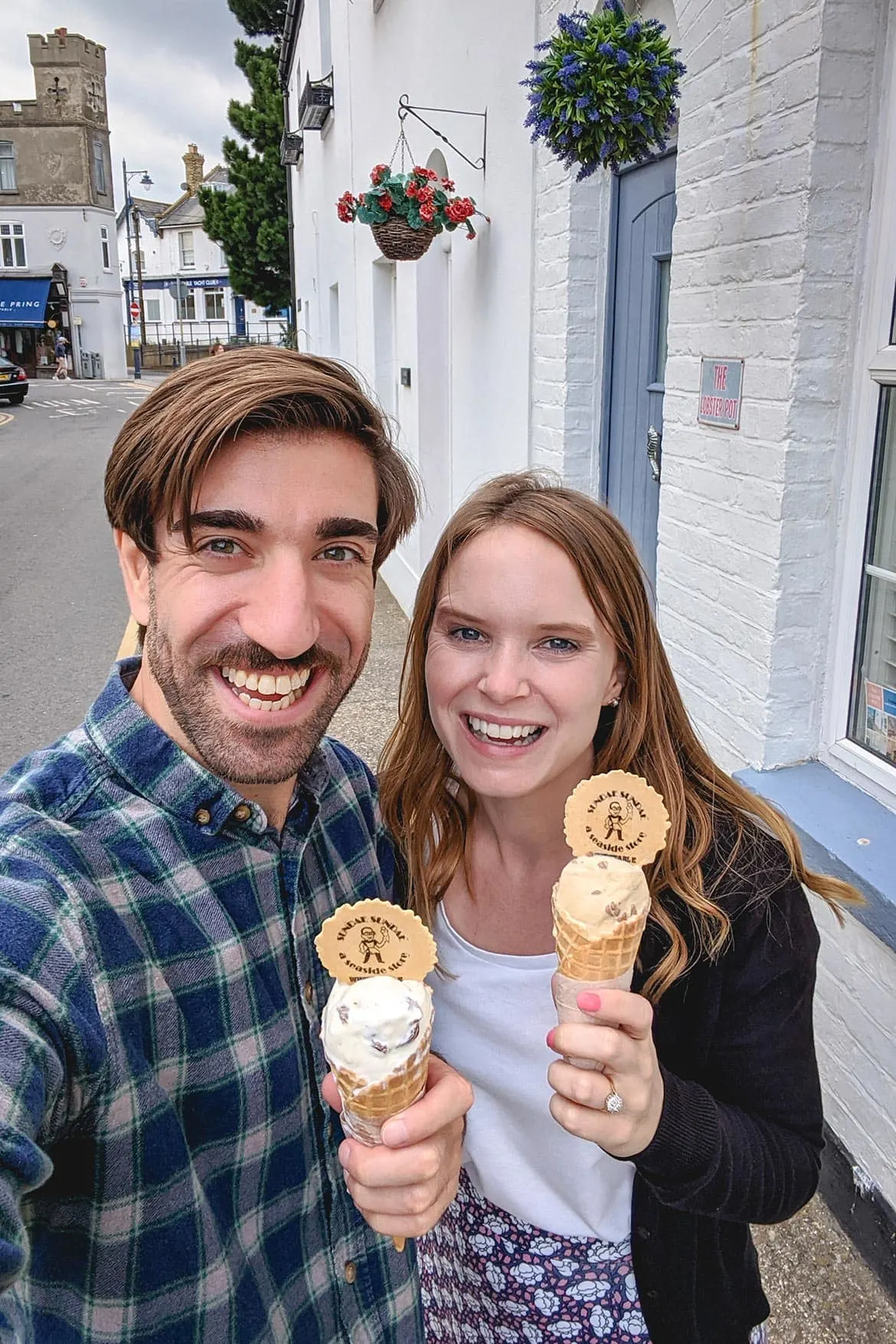 When I asked on my social media channels "what should I do in Whitstable?", everyone told me to grab an ice cream from Sundae Sundae.
This is an ice cream shop at the bottom of Harbour Street that everyone considers to be the best in town. There are a fair few other ice cream shops dotted around but this place really is the real deal.
I went for a rum & raisin ice cream, but Chloe's sea salt caramel was absolutely delicious. Obviously you can't have a day by the seaside without an ice cream, so make sure you add Sundae Sundae to your Whitstable itinerary.
Visit Wheelers Oyster Bar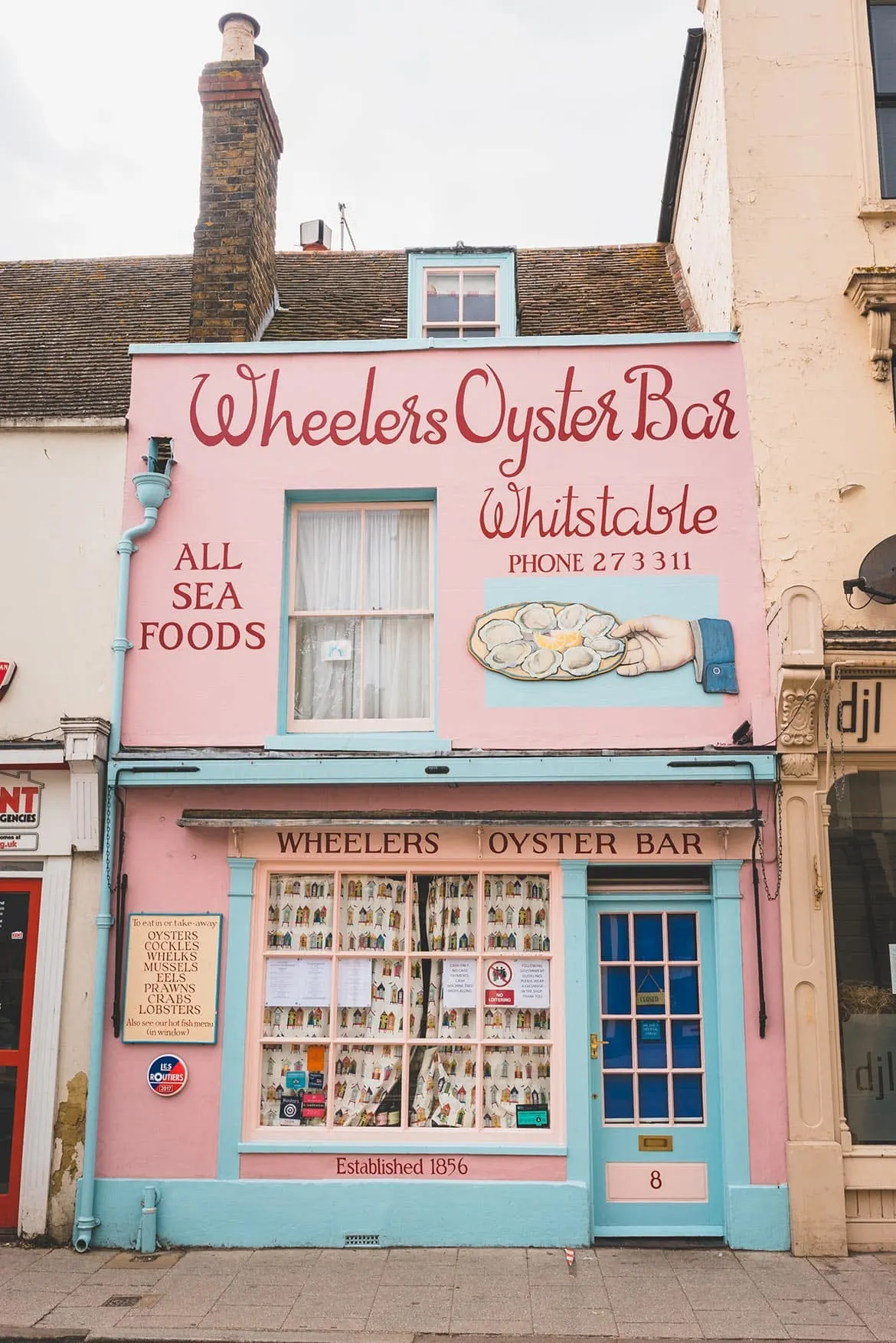 Wheelers Oyster Bar has become a bit of an institution in Whitstable. Founded in 1856, Wheelers Oyster Bar is the oldest restaurant in town.
This place is like a traditional fish & chippy with a bit of a twist. Things like the Paella scotch egg or the monkfish and prawn katsu curry jump out from the menu which is a little different.
Also, the fish cakes are famous all over Kent. I'd say this is definitely one of the top things to do in Whitstable. And when you consider how many fish and seafood restaurants there are in town that's saying something.
Head into Blueprint for the best coffee in town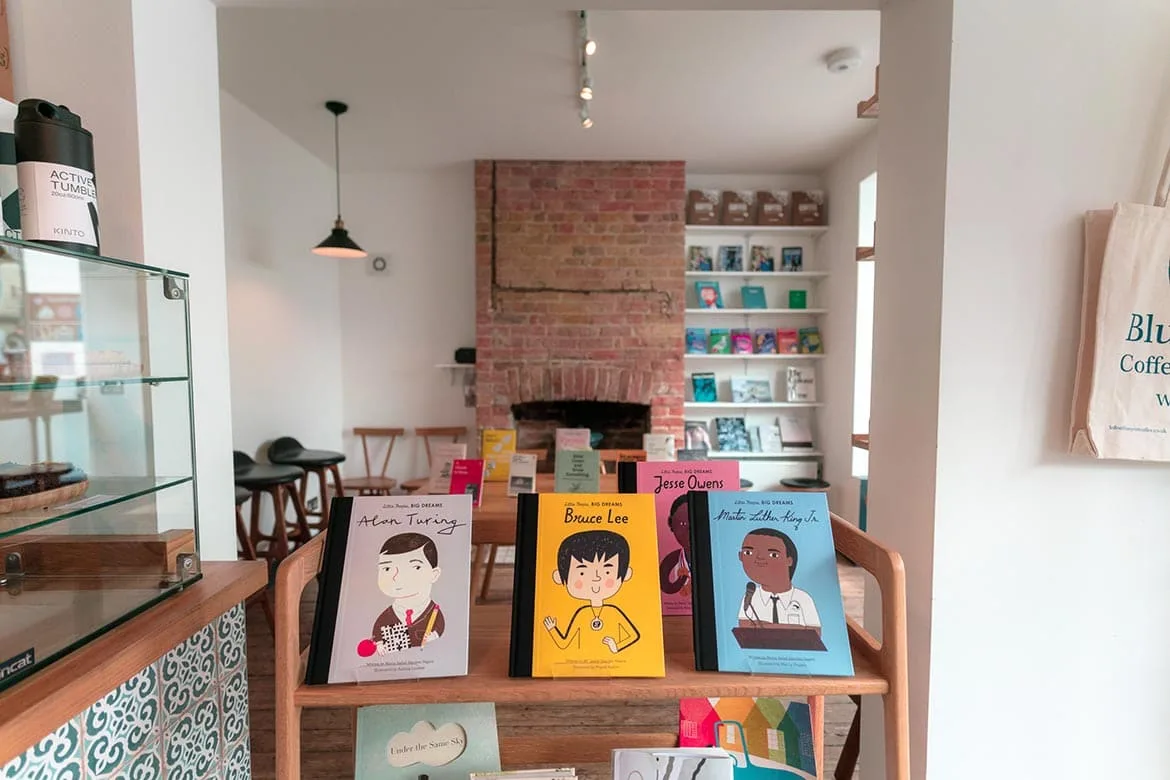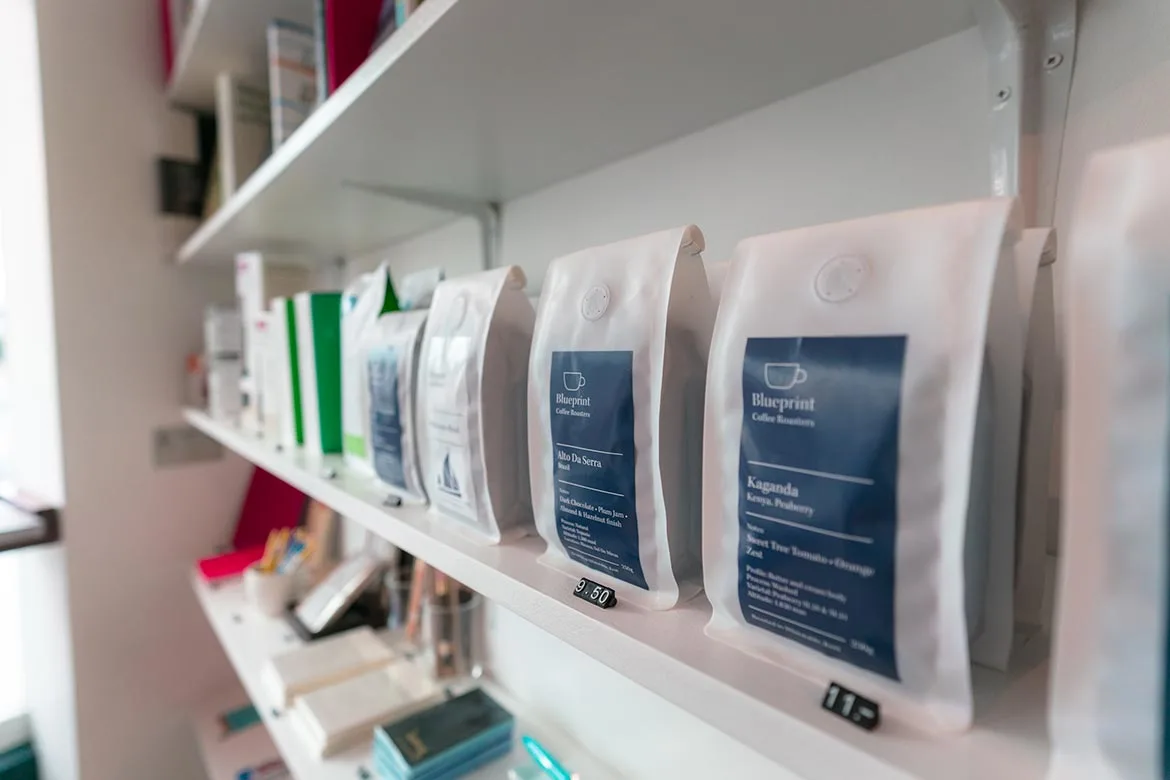 Blueprint is a coffee-lovers dream. With cool Scandi décor and a fair few hipster vibes, this place has the coffee to go with the look.
Found on Oxford Street and just before you get to Harbour Street, this is the perfect place to pick up a coffee before hitting the shops.
Another great thing about Blueprint is it's focus on locally sourced and sustainable products. The beans come from a small-batch roastery Ozone, and the milk comes from Kentish cows. All this this adds up to the best coffee in Whitstable.
Go shopping on Harbour Street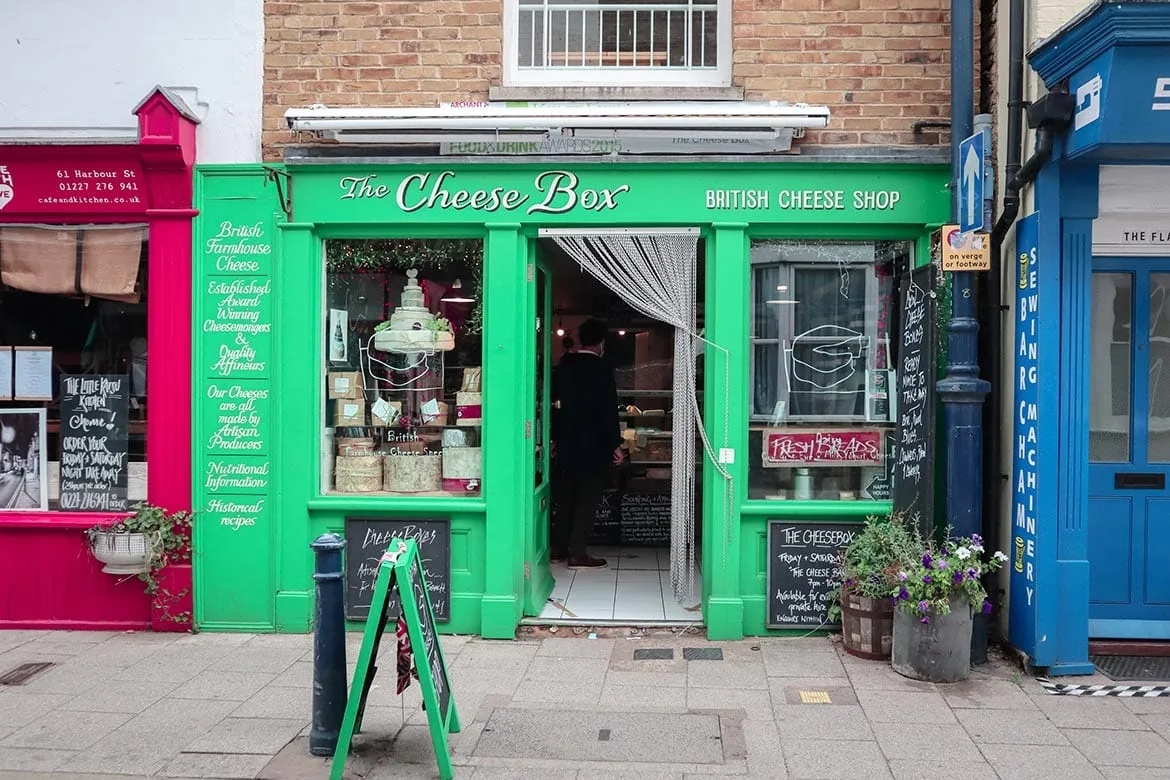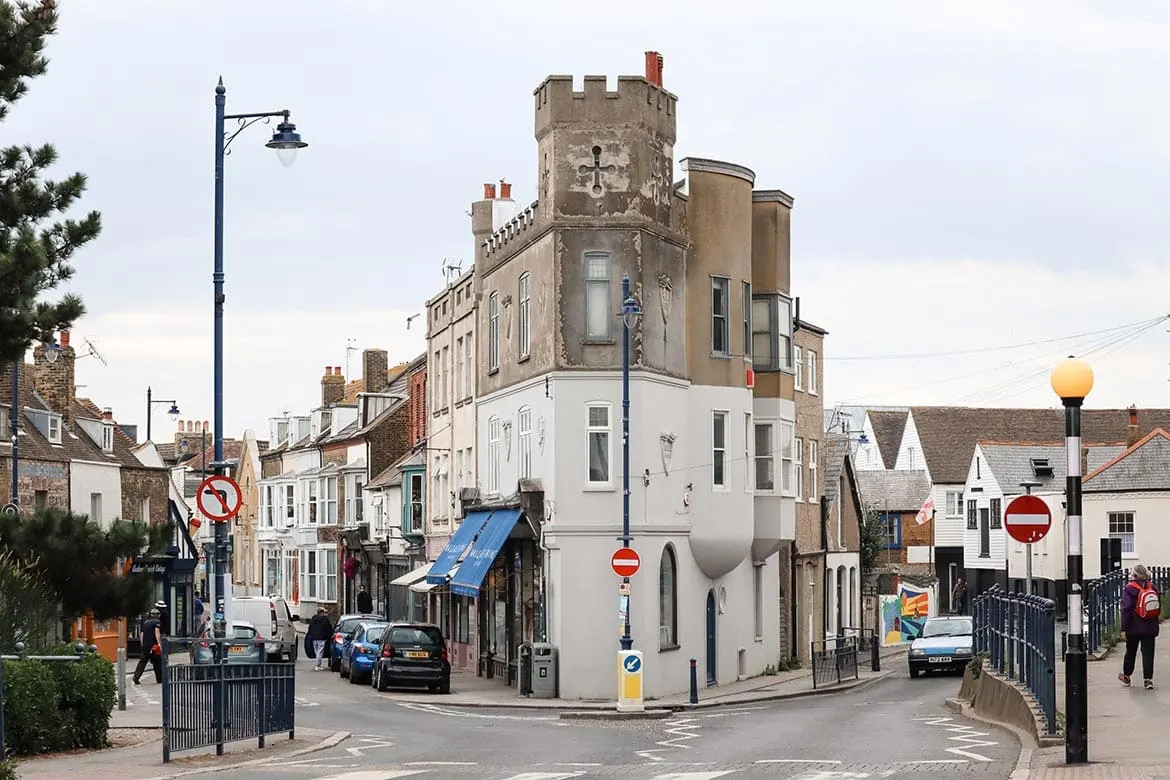 One of the things I loved about Whitstable was how bright and colourful it was. It's almost as if each shop is trying to win the "most colourful shop award".
Brits Love Vintage is a really cute shop selling all things vintage. Gatefield Sounds specialises in vinyl records. And Rock Bottom Records is a hog-podge of everything with some great bargains to be had.
The Cheese Box is also a great place to swing by. They specialise in English cheese from all over the country. Everyone forgets that England produces incredible cheeses, so this place is a celebration of that.
Keep your eyes out for fun street art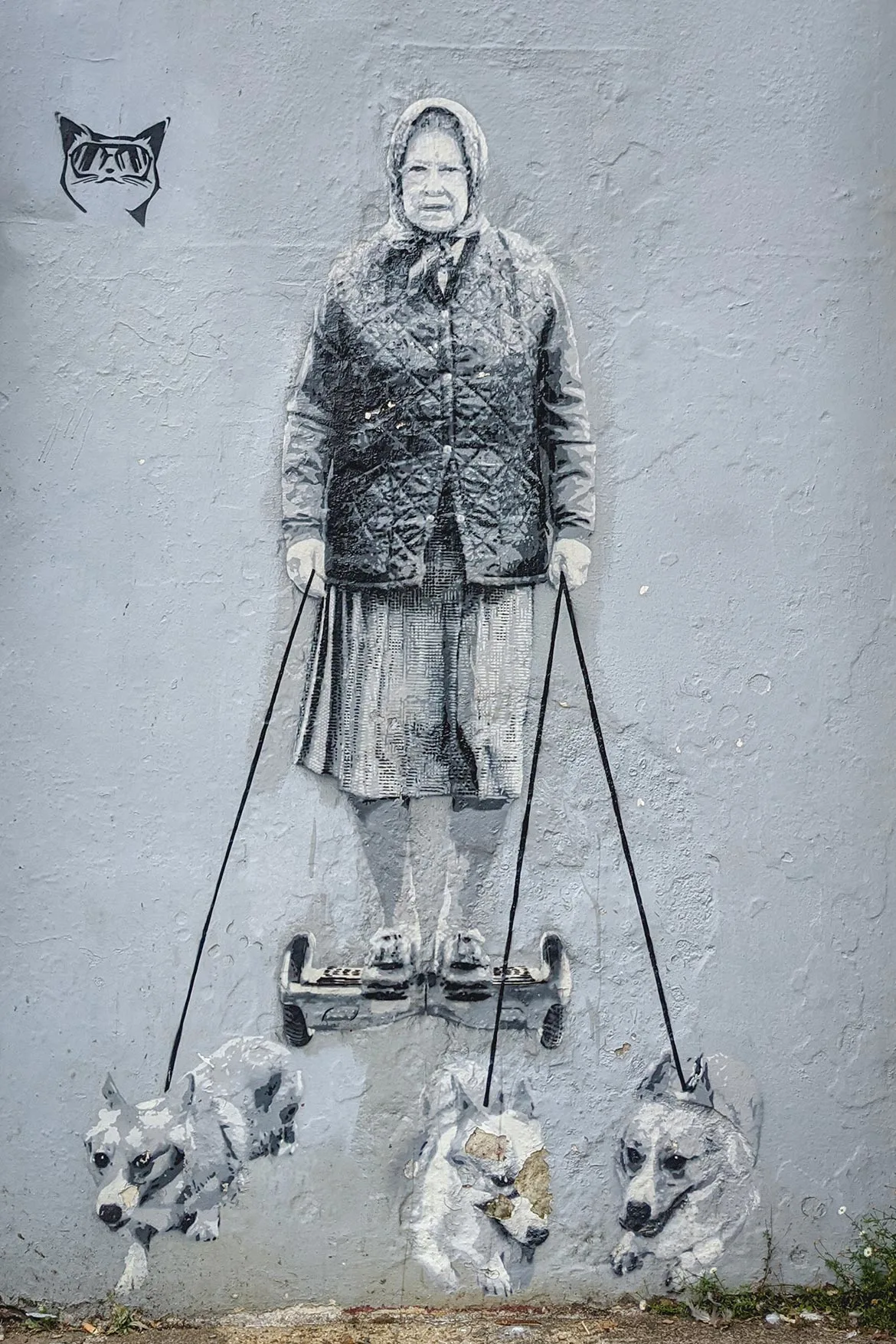 Another thing adding to the colour of Whitstable is the street art you'll find dotted all over the place.
There are some great pieces one road back from the beachfront, but my favourite was on Harbour Street. That's where you'll find the Queen riding a hoverboard. If only, right!?
(By the way, I know this isn't the most colourful piece, but I promise you there are lots of colourful murals all over town!)
Have dinner at The Whitstable Oyster Company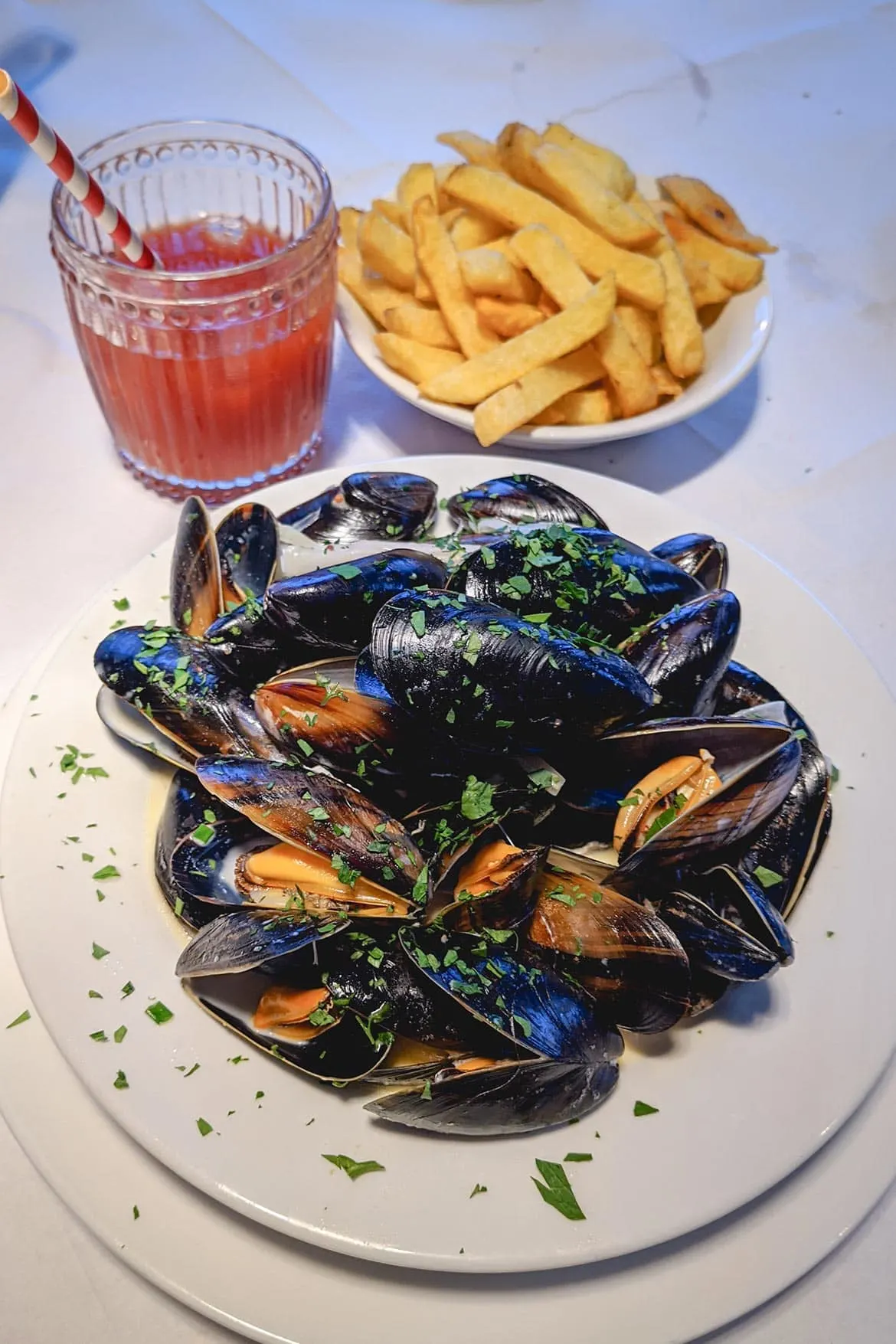 If The Whitstable Oyster Company isn't on your Whitstable itinerary, add it now. I'm not just saying this, but the dinner I had from here was one of the best in a long time. And if you love seafood then this place will be heaven for you.
Located down on the beachfront, everything on the menu at The Whitstable Oyster Company is fish and seafood. From traditional oysters to moules mariniere, they've got the classics covered. Then you spot something like the black truffle taramalasata (which was absolutely delicious by the way) and you realise this isn't just your average fish restaurant.
The only negative is the price. I felt it was just on the upper end of expensive (a meal for two, with a shared starter, two mains and two drinks came in at £65 in total). Saying that, I did really enjoy it!
The Lobster Shack is another option
Unfortunately we didn't eat here (see above!), but another place everyone absolutely raved about was The Lobster Shack. This is basically opposite the harbour and is right on the beachfront. However, unlike The Whitstable Oyster Shack, it's a lot more secluded which is nice.
As the names suggests, this restaurant is famous for lobster. ½ a lobster served with chips and salad will set you back £16.95, so it's good value for money. They also do some huge seafood platters with crab, lobster, oysters, prawns; the whole works.
Even if you don't want to eat here, The Lobster Shack is one of the best places to come for a drink and watch the sun set. The views over the water are absolutely gorgeous.
Finish the day at the Old Neptune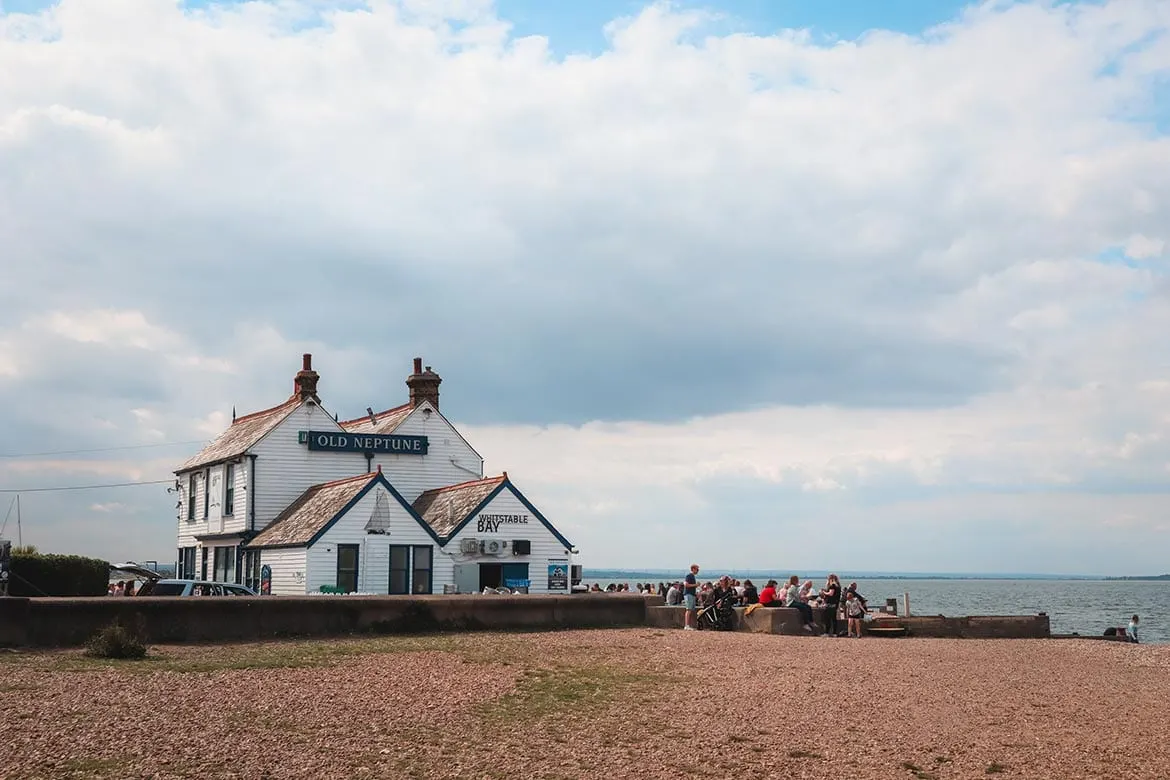 Another place that's perfect for sunset is The Old Neptune. This is a pub that's directly right on the beach, one of only a handful in Britain.
The Old Neptune (or the Neppy as it's fondly known) is an old-fashioned boozer. Obviously they do a phenomenal fish and chips if you're looking for food, or you can just grab a drink and head out to the beach.
I had a lovely pint of the Whitstable Bay. This is a lovely pint at the best of times, but when you're drinking it in Whitstable, on the beach, at sunset. Yeah, it doesn't come much better than that.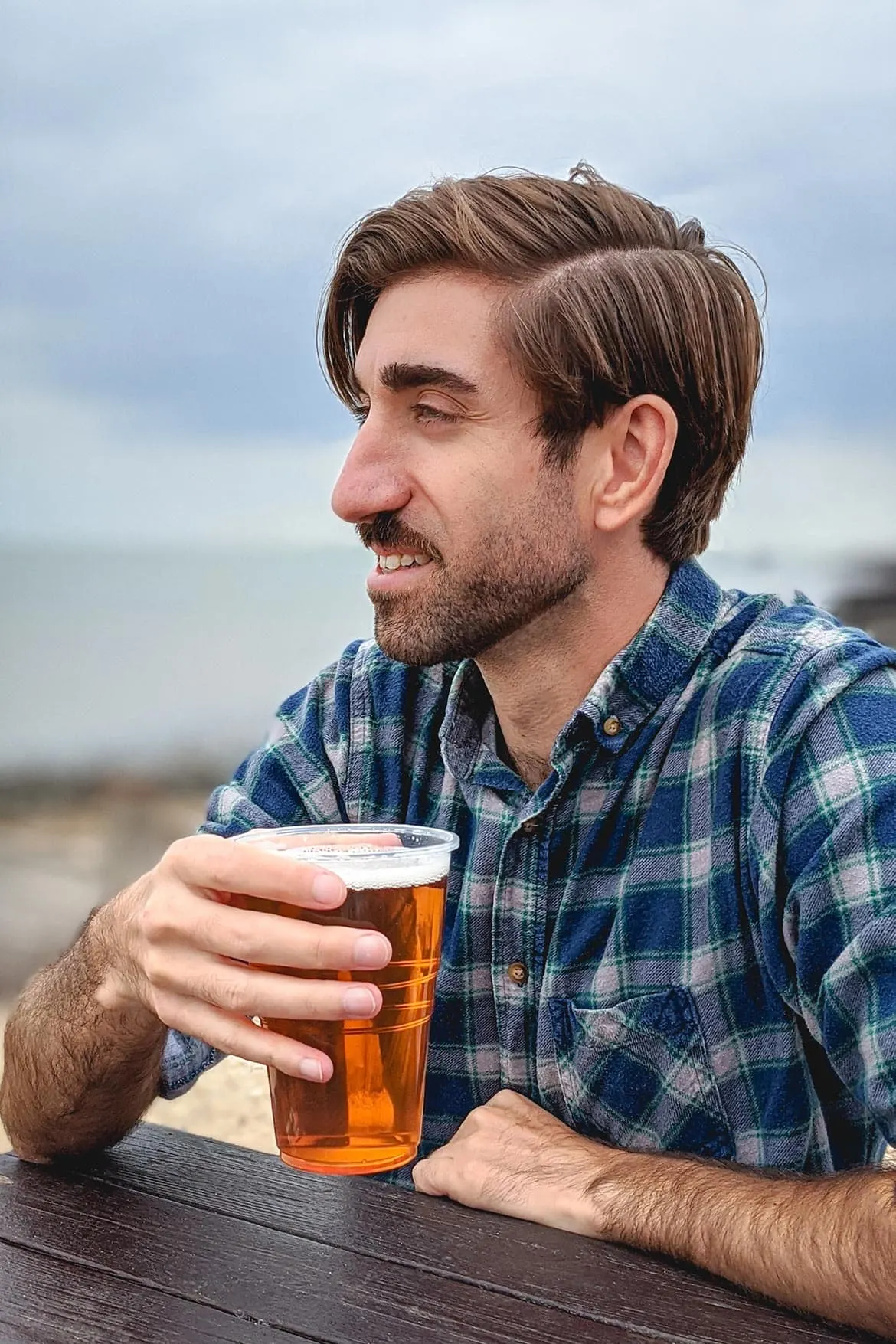 Hopefully this post highlights some of the best things to do in Whitstable. As I'm sure you can tell, I absolutely loved my time there and it's an incredible day trip from London. Hopefully you'll have just as much fun as I did!
---
This post was in association with National Rail promoting their 'Two Together' Railcard and showcasing some of the day trips you can go on by train. As always, views are entirely my own and without bias.
What are some of your favourite things to do near Whitstable? You can let me know in the comments below and I'll add them to this post!
Like this post? Then make sure you Pin it for the future!