Do you fancy a day trip to Cambridge? From exploring the old colleges to punting on the River Cam, these are the best things to do in Cambridge for the day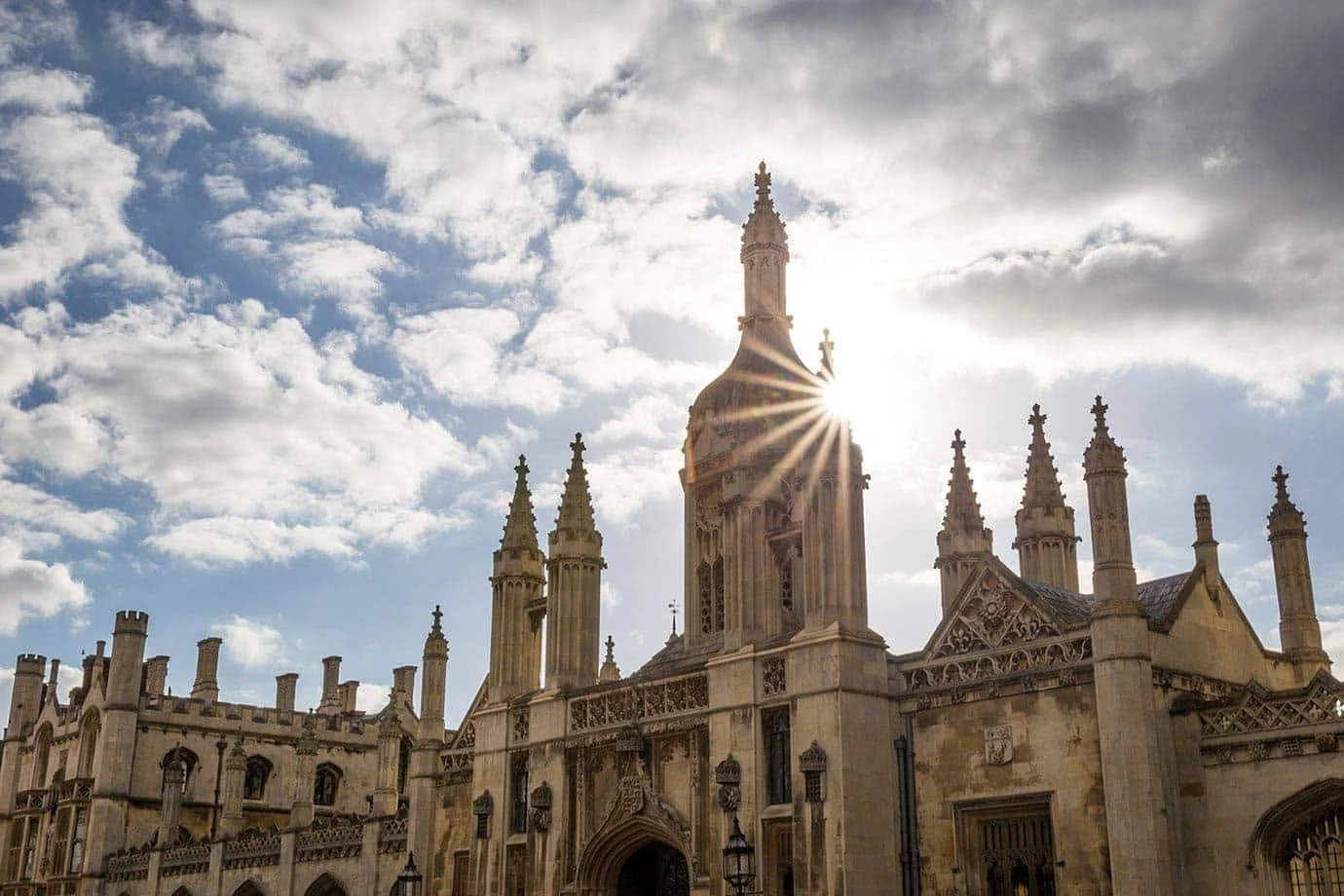 Nothing can quite beat a cheeky little day trip to Cambridge.
Coming from Colchester in Essex, I used to go on day trips to Cambridge all the time, and it is a city I know and love.
From exploring the old colleges to punting on the River Cam, there's something so romantic about Cambridge that I absolutely adore. And unlike London and Manchester, it is a city you can easily get around making it perfect for exploring on foot.
So, if you're looking for some of the best things to do in the city, this is the ultimate day trip to Cambridge.
The history of Cambridge
One of the things I love about Cambridge is you get such a sense of history and prestige while walking around the place. I can't imagine what it would've been like going to uni here, let alone going to uni here 800 years ago!
Yes, if you didn't know, Cambridge is the second oldest university in the UK (after Oxford) dating back to 1209. Visiting all the different colleges is one of the reasons why this is such a popular destination for locals and tourists alike.
For me, it's all about the architecture in the city. As a landscape photographer it's rare for me to take photos solely of the architecture and buildings alone. However, on this trip to Cambridge that was my focus, to capture the essence of the city through its brickwork.
So, if you've only got a day in Cambridge (and a camera in your hand!) this is what you should get up to while you're there!
Also, if you're short on time, then I'd really recommend going on a walking tour with a university graduate – it's such a unique way of seeing the city!
---
Explore all the different Cambridge colleges
Home to 25,000 students, you'd expect Cambridge to be like most other university cities in the country (i.e – where tourists don't walk into the place where you're studying!)
However, as this is Cambridge, everywhere is open to the students and almost everywhere is open to tourists. Seriously, if you want to walk into the grounds of a college, you can (within reason, of course!)
With 31 different colleges to choose from you're almost spoilt for choice on a day trip to Cambridge, but the three most famous are King's College, St John's College and Trinity College. You can visit all three of these colleges, but each one has a small admission fee. With sites such as King's College Chapel and Trinity College Square you'll soon understand why (let's just say swank…)
Cambridge University has produced 90 different Nobel prize winners, among them being Charles Darwin, Stephen Hawkin and Sir Isaac Newton, and it blows me away that you can go and visit the places where they once worked and studied. To me, this is the beauty of Cambridge.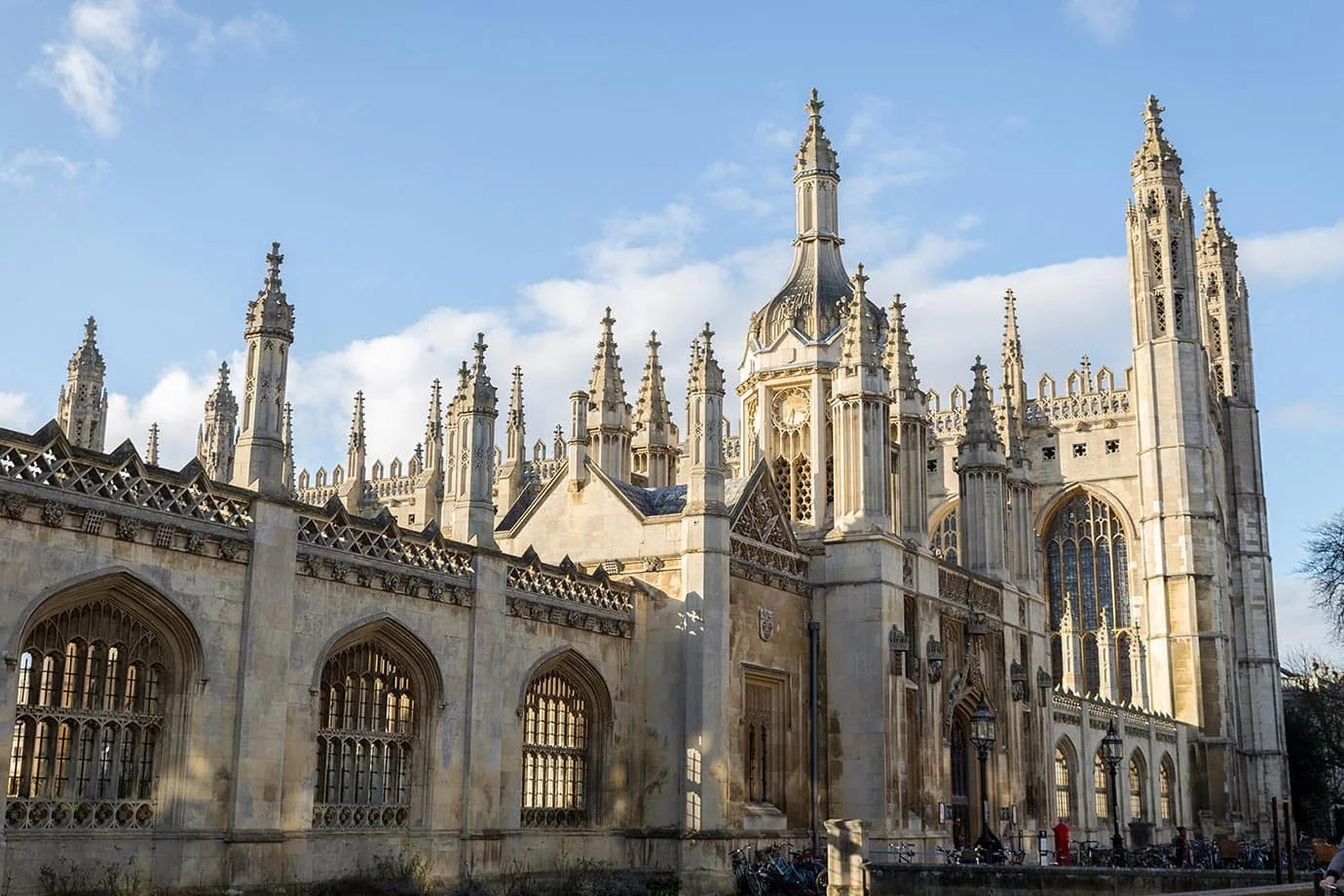 Go punting on the River Cam
You can't come to Cambridge and not go punting on the River Cam. It is one of those things that's synonymous with the city, you just have to do it on your day trip to Cambridge.
With the River Cam dissecting the heart of the city, punting gives you a great opportunity to see behind the main façade of the colleges and into their back gardens so to speak. I find it humanises the colleges – from the front they seem so austere and imposing, yet when you look at them from behind you can see that they're just places where people study and have fun.
Also, with punting, you get to see Cambridge's famous bridges such as The Bridge of Sighs (Queen Victoria's favourite spot in the city) and the Mathematical Bridge (a bridge that appears to have an arch but is built from entirely straight lines). Unless you're a student, the only way you can see these bridges is from the water punting, so it's well worth it!
You can check out some of the best Cambridge punting tours here.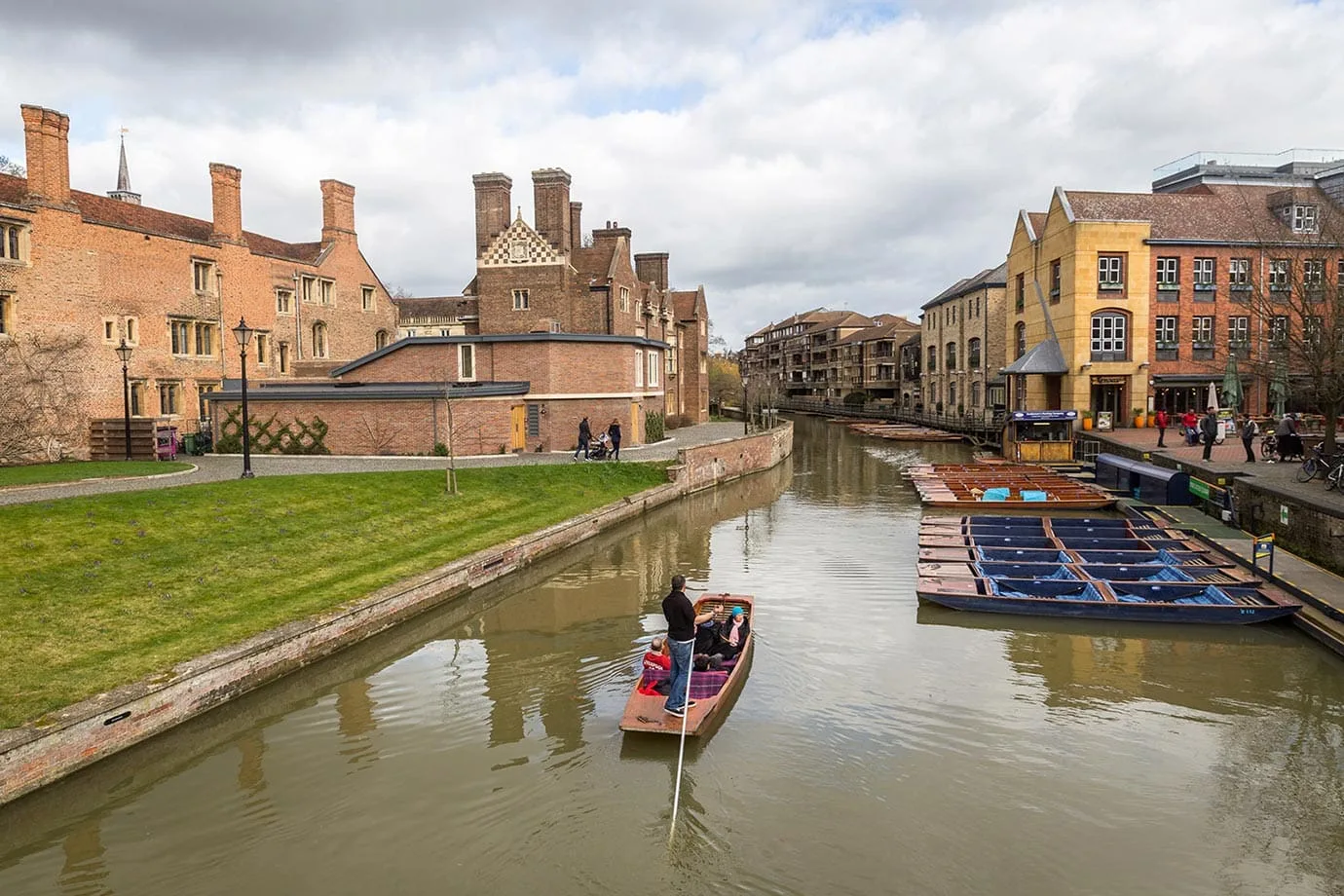 Discover some cute cafes and food stalls in Cambridge
Don't worry, it's not all about history and architecture at Cambridge.
Probably due to the fact that the city's sprawling with 20-something students looking to get on the WiFi there are some cracking cafes dotted around the place. I've been to a few but I'd recommend Fitzbillies for their cakes and pastries (the mushroom and goats cheese tart I had is to die for). Whenever I'm on a day trip to Cambridge, this is the spot I always keep going back to.
Also, one thing I noticed this time around was there were a number of amazing food stalls in the city centre. I had to say no to the sausage man, the ramen girl nearly got me, but my resolve eventually wilted and broke at the falafel stall of the Taste of Cambridge. Worth. Every. Penny.
If that's not your thing though, I can't recommend going to The Eagle pub enough. Not only do they serve some mean ales here, this is also the place where Watson and Crick announced that they had "discovered the secret of life" to a load of boozed up patrons.
Today the pub serves a special ale to commemorate the discovery, dubbed "Eagle's DNA" (and it's goooooood!)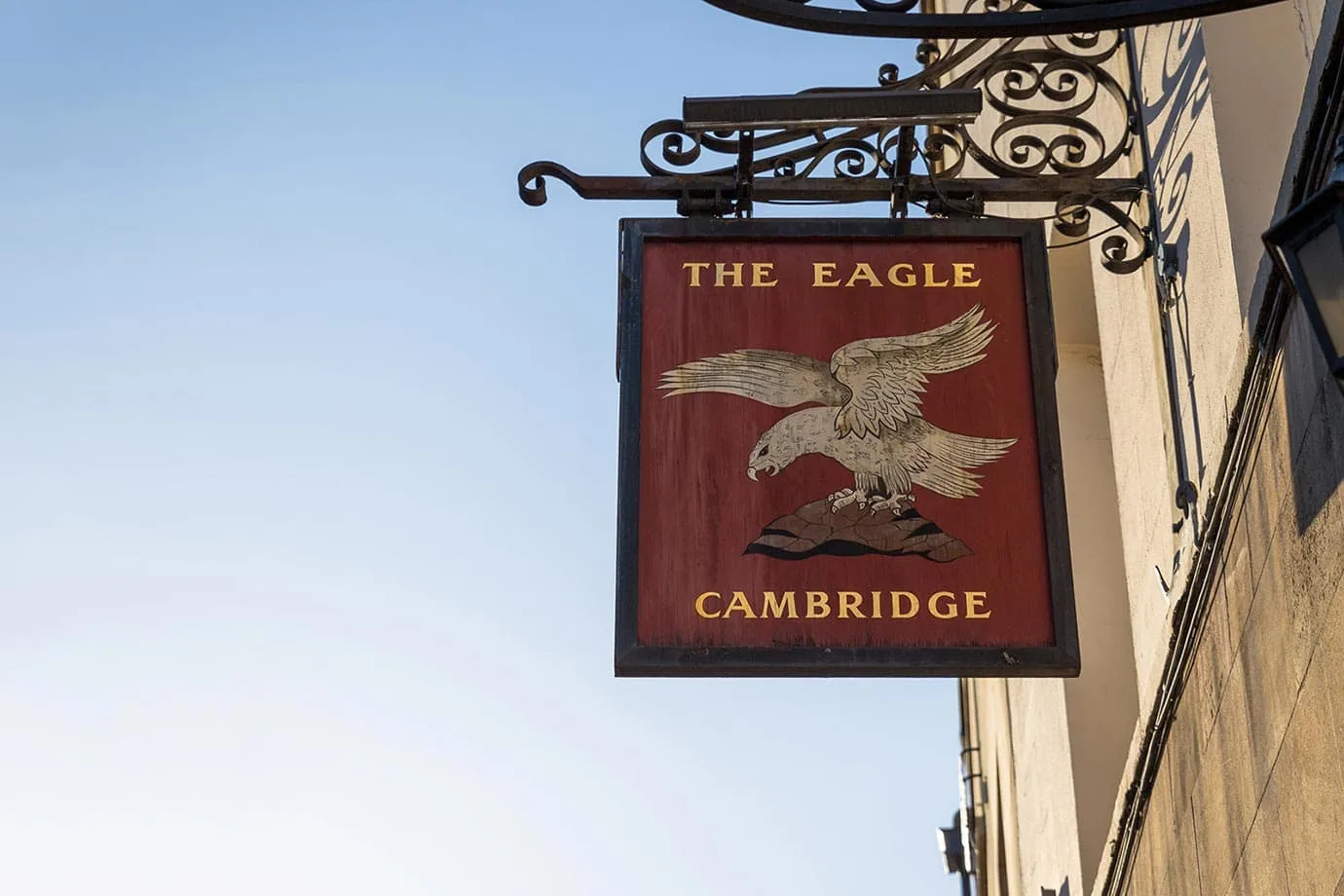 Climb to the top of St Mary's Tower for the best view around
One of the things that I really wanted to do while I was in Cambridge was climb up St Mary's Tower.
This doesn't sound like much, but if you want the best views in the city then this is the place to go.
It only cost £3.90 to climb up to the top (you get a good leg workout included in the price), and the views of King's College Chapel and the surrounding buildings are astounding. The photos speak for themselves!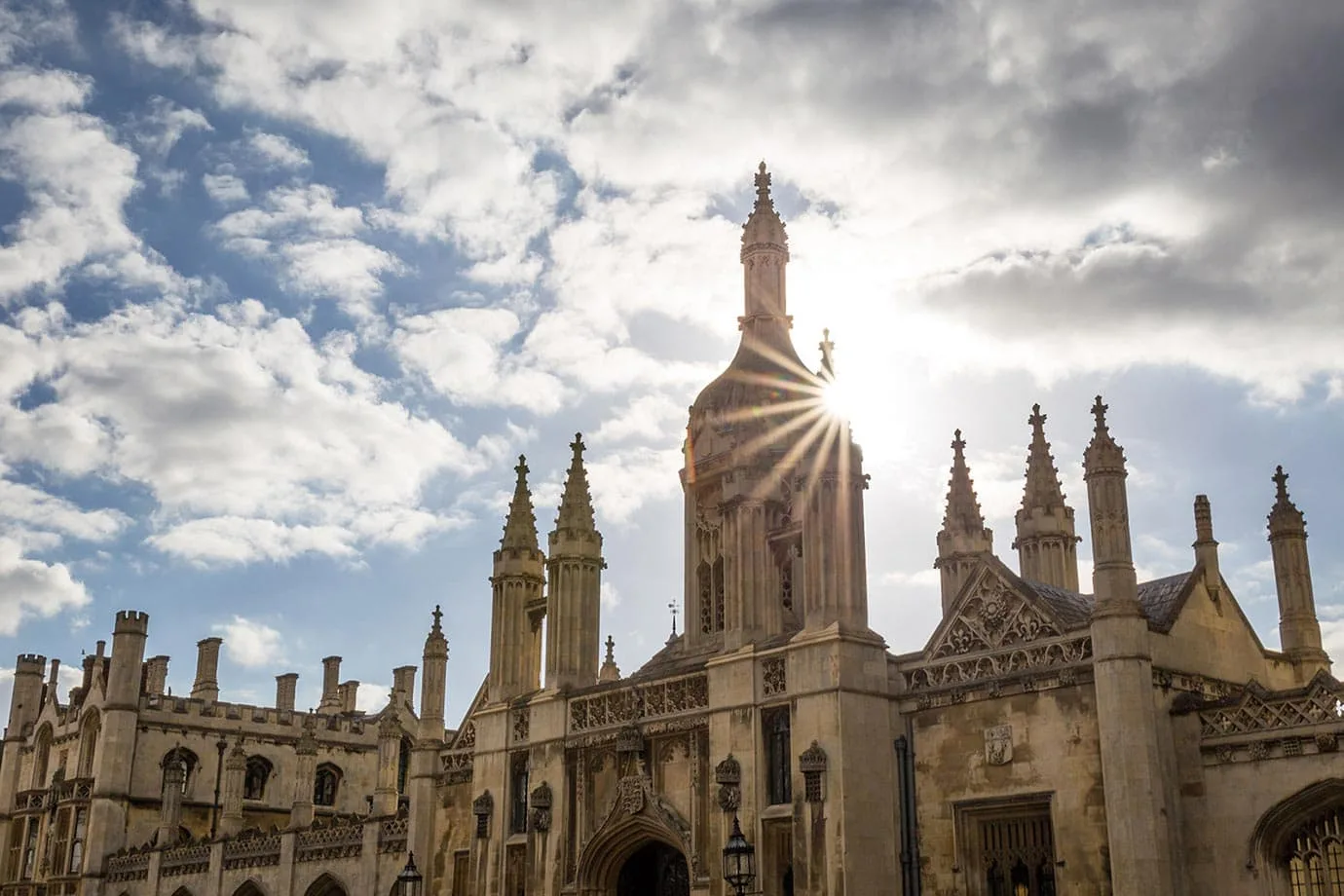 Tours in Cambridge
Where to stay in Cambridge
If you're looking at staying in Cambridge for the night then here are a few hotels I'd recommend for you!
Budget – Helen Hotel – this is a lovely little hotel just a short 20-minute walk into the centre of Cambridge. Prices are around £70 per night and includes a traditional breakfast in the morning.
Mid-range – Hotel du Vin & Bistro Cambridge – in a grade 2 heritage-listed building, Hotel du Vin Cambridge is a gorgeous property right in the heart of the centre. Prices are around £140 per night and there's a delicious bistro restaurant on site too.
Luxury – The Varsity Hotel & Spa – this is one of the most luxurious hotels in Cambridge with the best 5* service. The views from the rooftop bar are incredible and the spa is amazing too. Prices are around £225 per night to stay here though!
Travelling to Cambridge
To get to Cambridge I travelled from Ipswich with National Express & Omio. I'm not going to lie, it was nice being able to edit some photos on the way home!
Every time I go on a day trip Cambridge I'm always taken aback by just how opulent and prestigious the place is. Walking around here it's almost like you can feel the history, as if it's embedded in every stone you walk on.
And for me, it was great doing something different and taking some photos of the amazing architecture in the city. As far as days out go, visiting Cambridge is always one of my favourites.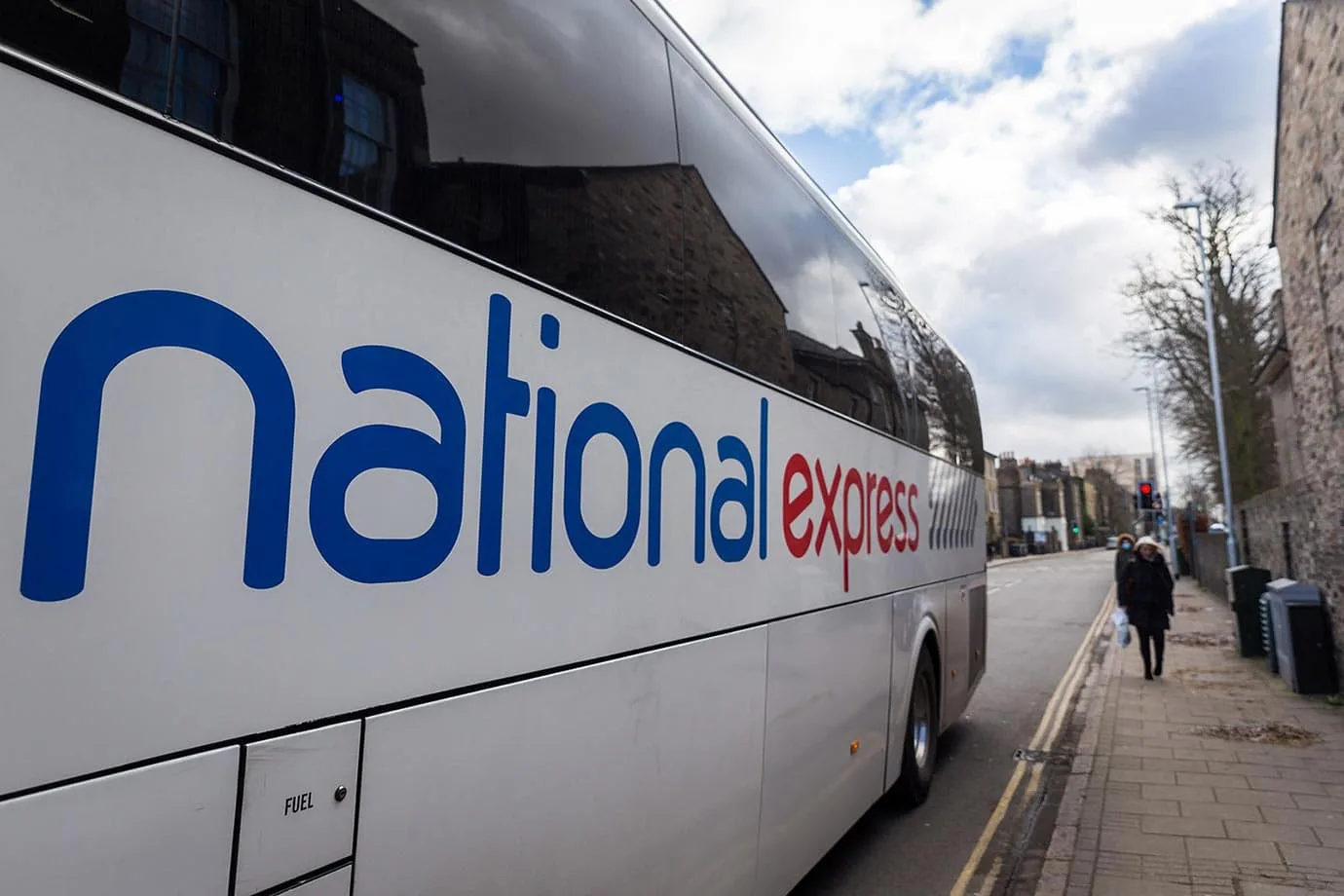 ---
Have you ever been on a day trip to Cambridge before? If so, what are some of your favourite things to do in the city? Let me know in the comment box below!
Like this blog post? Then make sure you Pin it!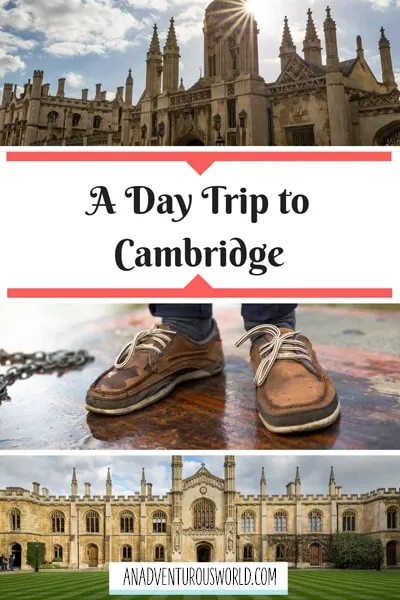 Save