What to see and do with only 24 hours in Belgrade, Serbia
Wow. What a city. No matter how long you've got in Belgrade, whether it's only a day, a week or a whole year, you're in for an amazing time. Let me reiterate that – you are in for a truly amazing time.
The city has everything going for it – a deep and rich history, a number of sites and monuments that are easy to get to, a natural beauty with the Danube River dissecting the city, and of course a nightlife that could rival any in the world's, so much so that people come from far and wide just to have a single night out here.
If you only have 24 hours in Belgrade, here is what I suggest you do.
09:00
Start your day with a coffee and a croissant at Kosava for something local or Elixir Juice Bar for something a little healthier around the university and watch the city come to life around you.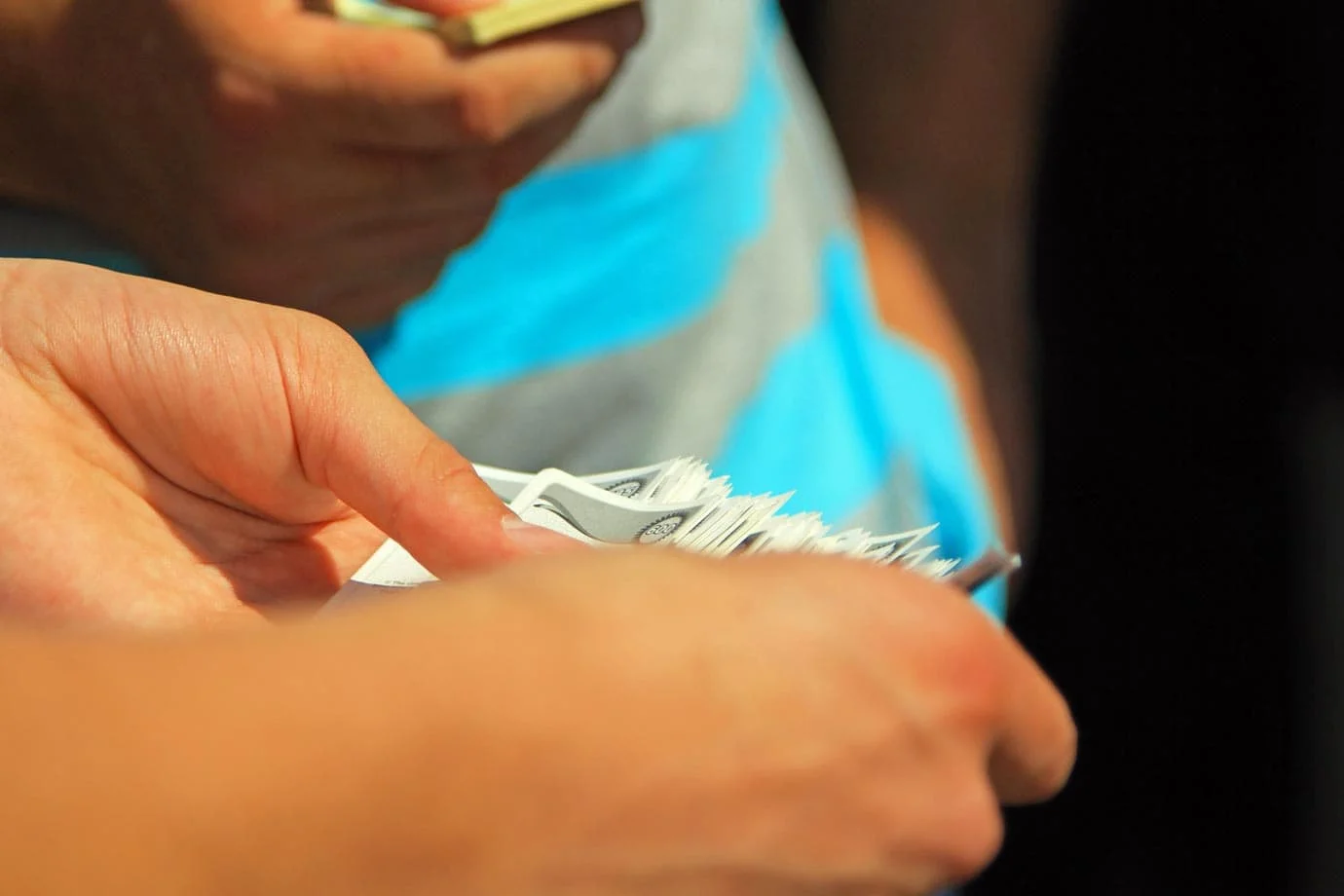 10:00
Wander up to Kalemegdon Park, home to the old fortress of Belgrade, and spend some time walking around. The park is located on a 125 metre-high cliff at the junction of the River Sava and the River Danube, and it offers the best views of the city; take it all in before exploring what else Kalemegdon has to offer.
Within the grounds is Pobednik, a 14 metre-high statue commemorating Serbia's liberation from Ottoman occupation, and it is one of the most visited tourist attractions in Belgrade.
You will also find the beautiful little church, Ruzica Church, in the shadows of Stefan's Tower.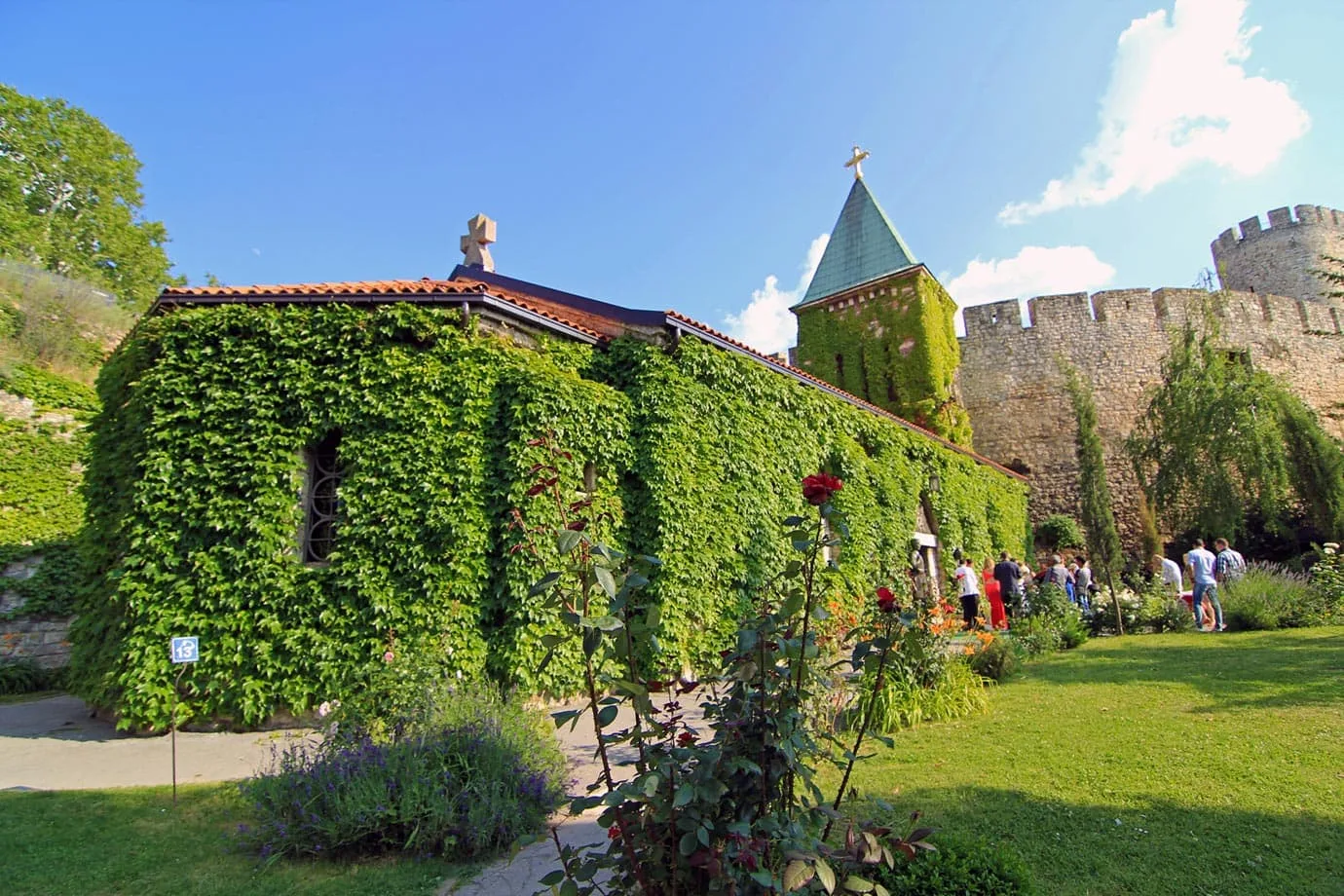 12:00
Once you have finished at the park, take a short 10 minute walk to St. Michael's Cathedral, one of the most important places of worship in the country, and it is a wonderful example of how important religion is in Serbia.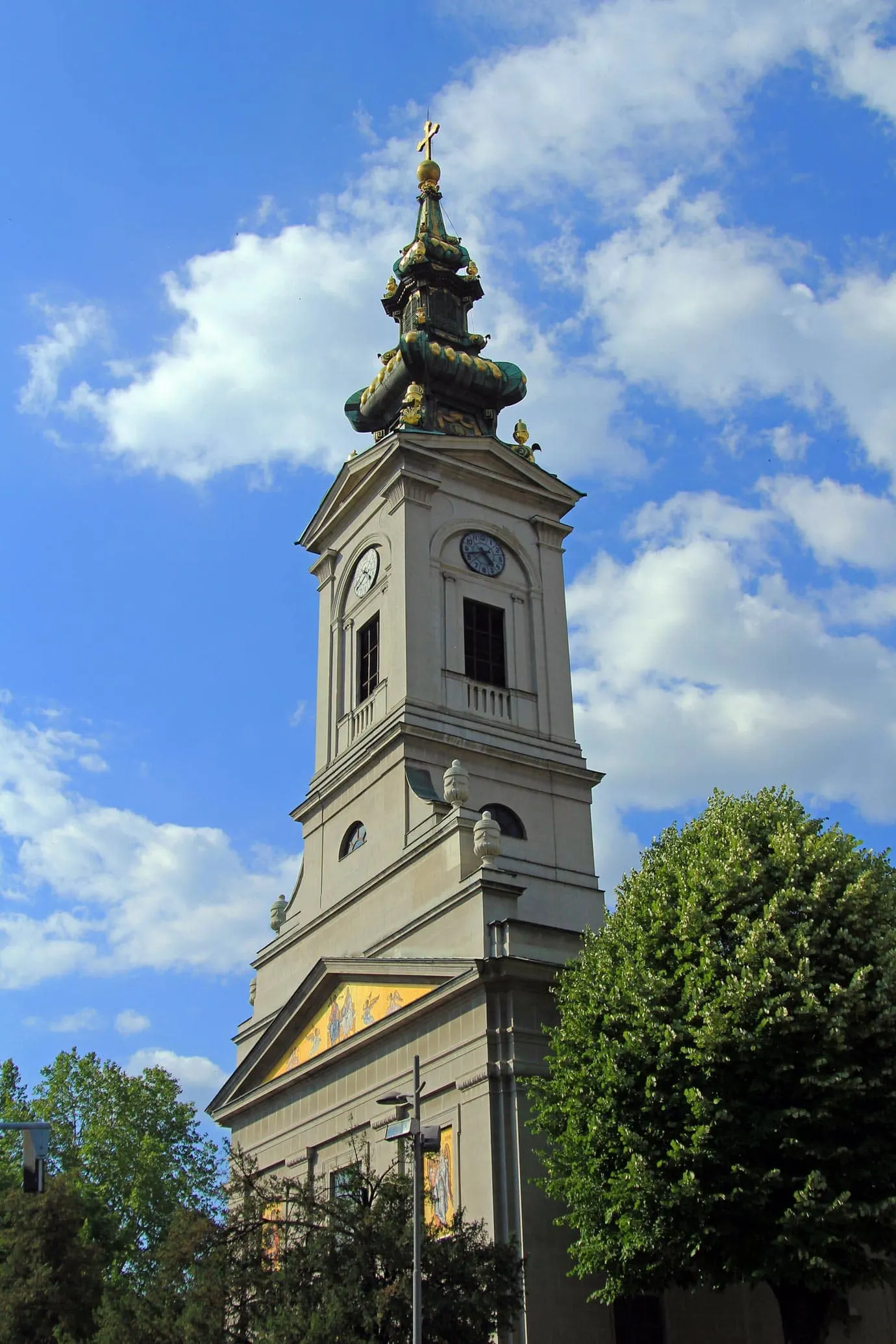 12:30
From St. Michael's Cathedral, walk to Republic Square, the city centre of Belgrade. There are plenty of places to eat here, so choose your cuisine and take in the hustle and bustle going on around you.
Alternatively, if you are looking for something a little more refreshing, Moritz Eis is a fantastic ice cream parlour, and it is the perfect place to cleanse the palete or for dessert.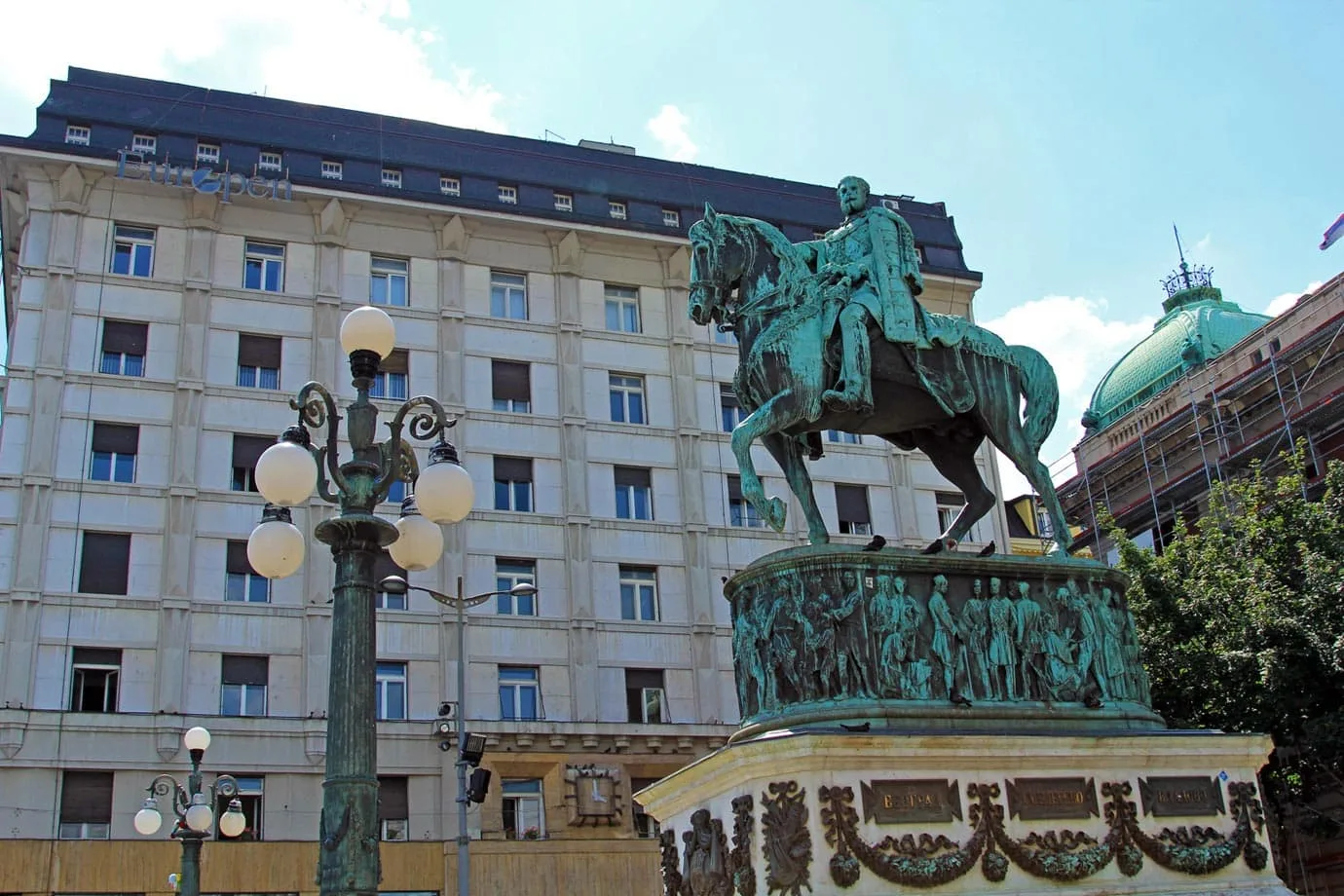 14:00
After lunch, get out of the searing summer heat and take to the museums.
Unfortunately, the National Museum of Serbia is currently closed for renovation (June 2014), but there are a number of others to choose from.
You can play around with electricity at the Nikola Tesla Museum. For those of you who don't know, Tesla was an electrical physicist considered way before his time, and one of the exhibits at the museum showcases Tesla's experimentation with wireless lighting and electricity. Wireless technology at the beginning of the 20th century. Stunning.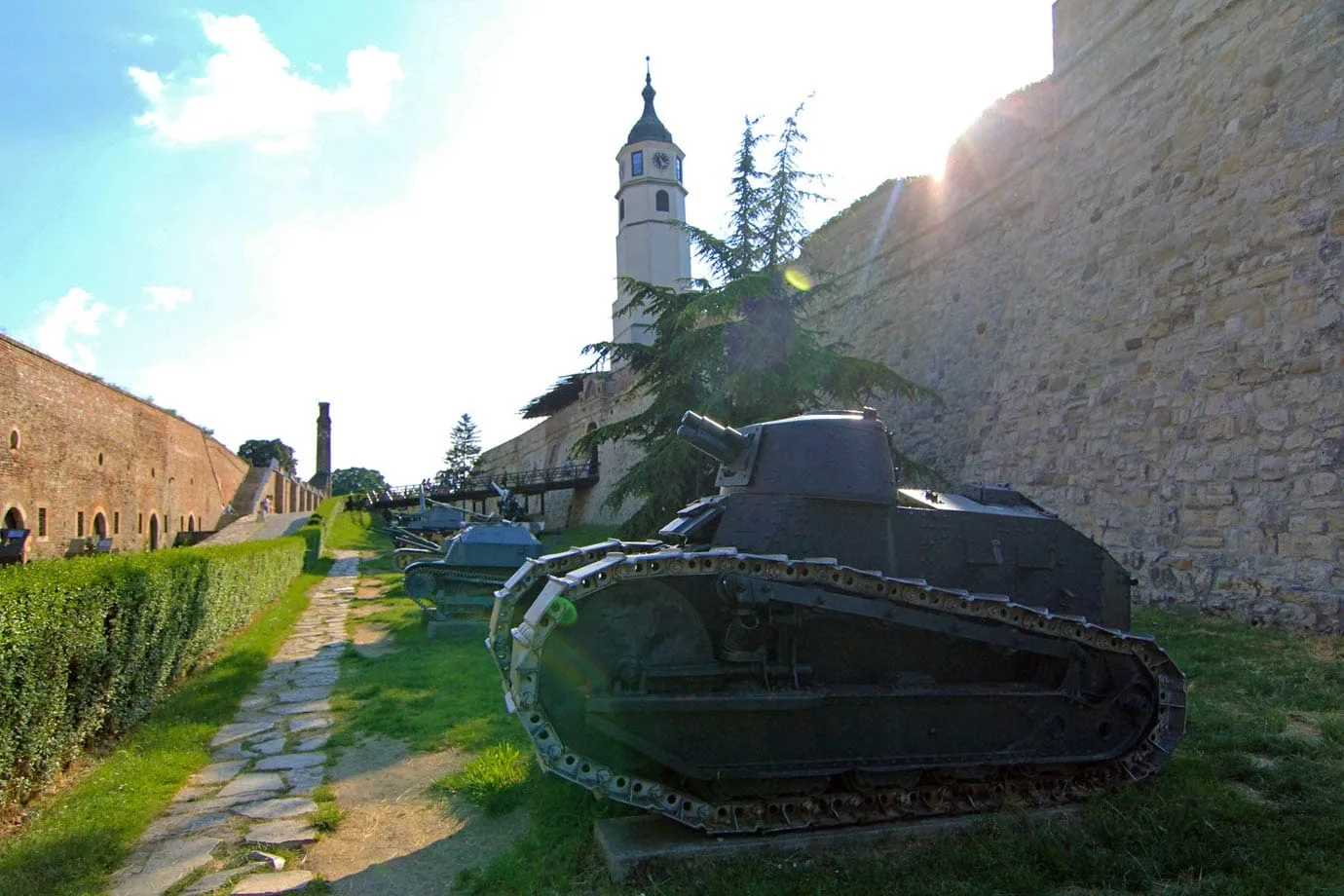 16:00
As the afternoon begins to cool down, you can walk to the Cathedral of Saint Sava. Make sure you've got your wide angle lens with you because this thing is big.
The Cathedral of Saint Sava is the largest Orthodox Church in the world, and ranks among the top 10 largest church buildings in the world.
Wherever you are in the city, you'll catch glimpses of the Cathedral of Saint Sava; it really does dominate the skyline.
St. Mark's Church is also well worth seeing as it is situated in a very scenic park.
Also, just around the back of the church is a bombed building that remains untouched as a memorial to the bombings of 1999. It stands as a permanent reminder that Belgrade and Serbia has been through an incredible amount over the years. The fact that the city is still standing and is as beautiful as it is typifies Serbian spirit; this building is a testament to this great city.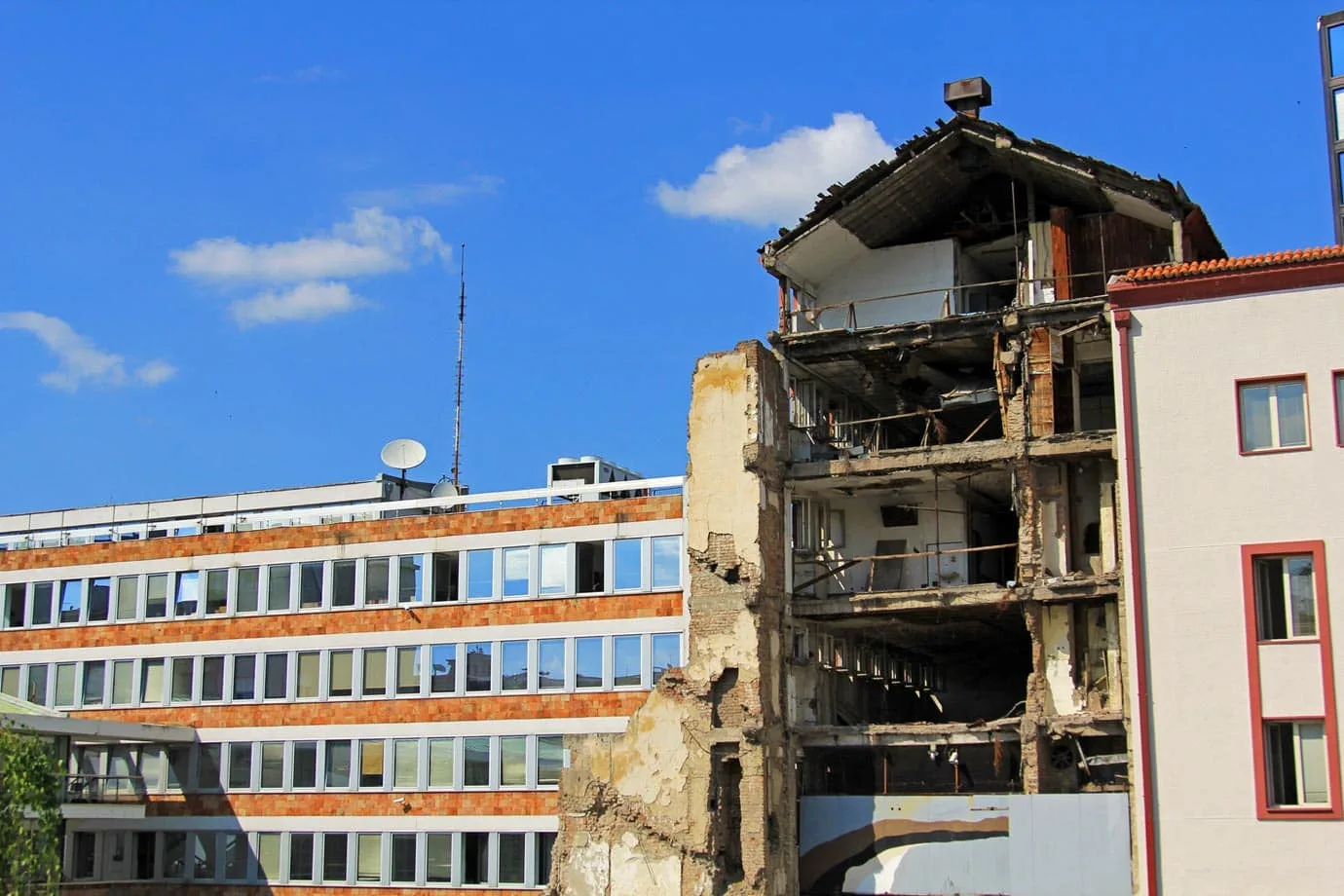 18:00
After walking around the city all day you'll want to put your feet up and relax for a while; you're going to need to recoup some energy for the night ahead.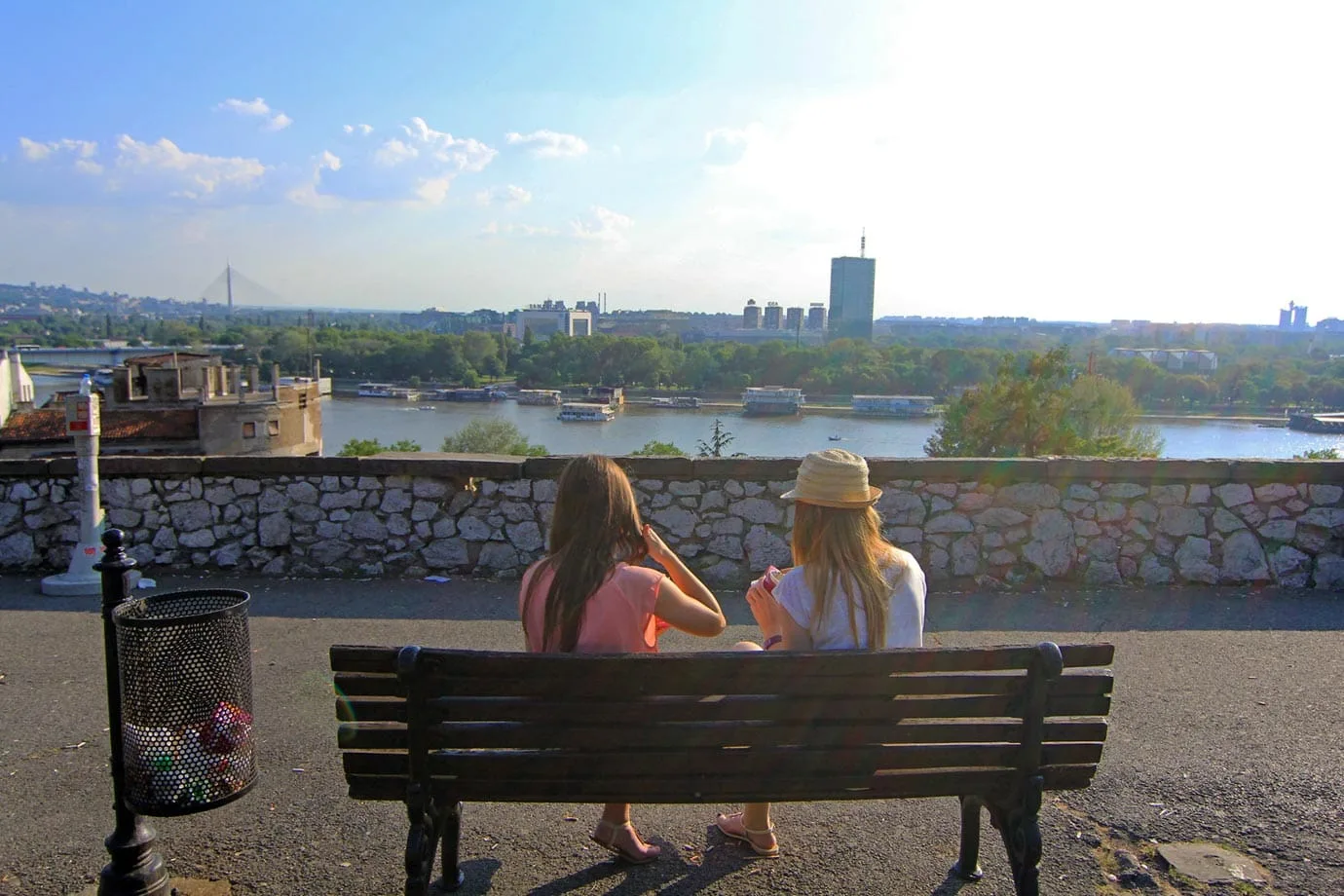 19:30
First of all you're going to need to get a good meal inside of you. The best place to go in the evening is Bohemian Street – this place is always buzzing with a number of restaurants to choose from.
The best thing to do is walk along the strip, ask which restaurants have specials on, and choose one with outdoor seating to really soak up the atmosphere.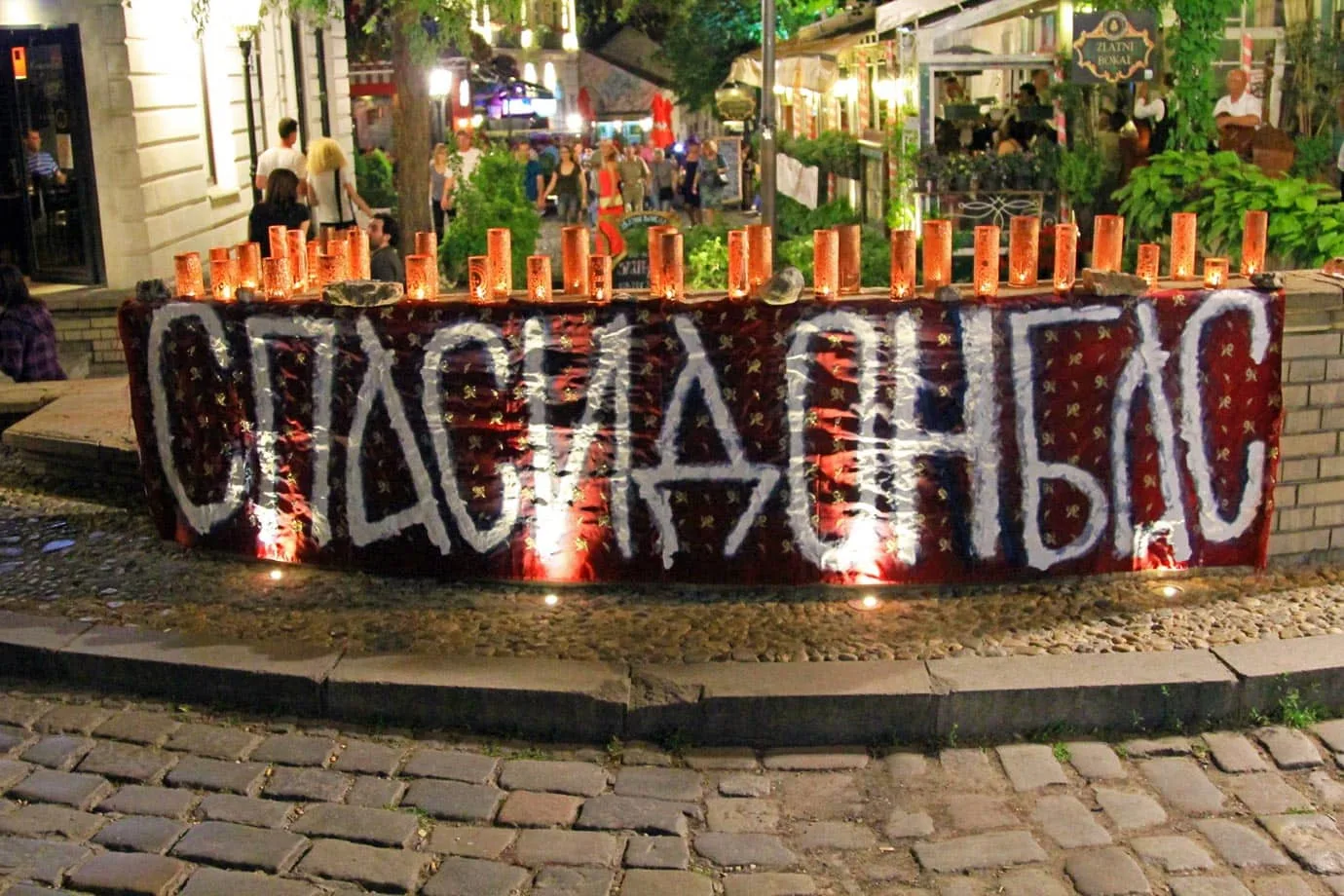 21:30
Once you've taken you time over dinner, it's time for the main event; it's time to get your party on.
Catch a taxi from Bohemian Street to the Savamala district (this should take about 10 minutes and cost no more than 400 dinar, approximately €4).
All year round there are some fantastic bars in the Savamala district, but if you're in Belgrade in the summer then prepare yourself for the Mikser Festival. Under the slogan "Sustainable Utopia", the Mikser Festival is all about art and design, the alternative use of space, and it is all about having a good time.
There is a very alternative vibe here and at times it feels like Shoreditch in London or Melbourne in Australia, only much hotter. Lose your inhibitions and get chatting to the locals.
At each bar there's usually music, and in the main warehouse they have a number of bands and acts until the wee hours of the morning.
However, it's time to move on; it's time to take yourself to the boats.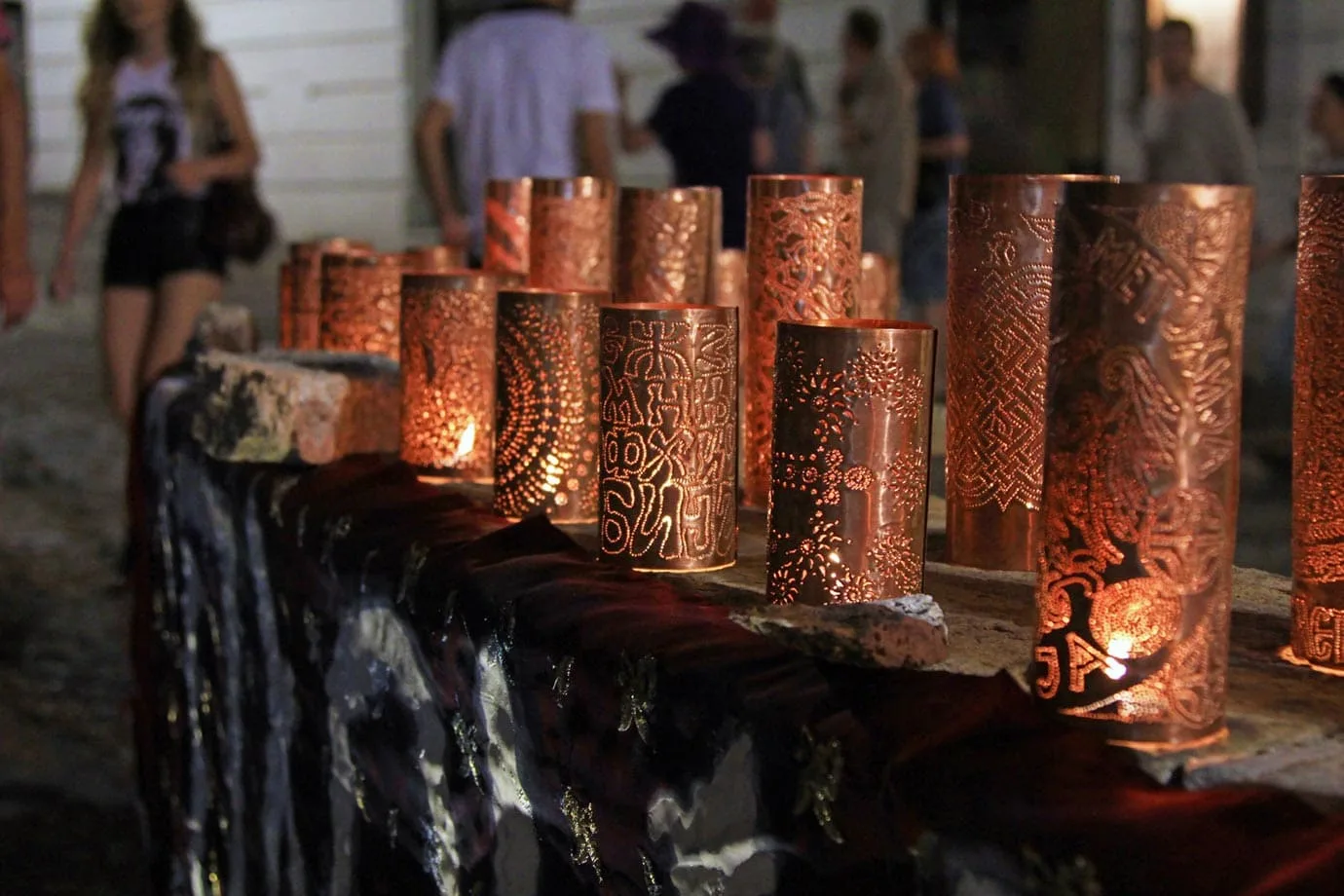 00:00
If you cross over the bridge, there are a number of boats parked by the side of the Danube that have been converted into permanent bars. With views of Belgrade lit up at night, you'll be hard pushed to find a better view of the city.
Once again, get chatting to the locals and find out what's going on in the city. The locals are the ones with the inside information and there's always something different going on each weekend.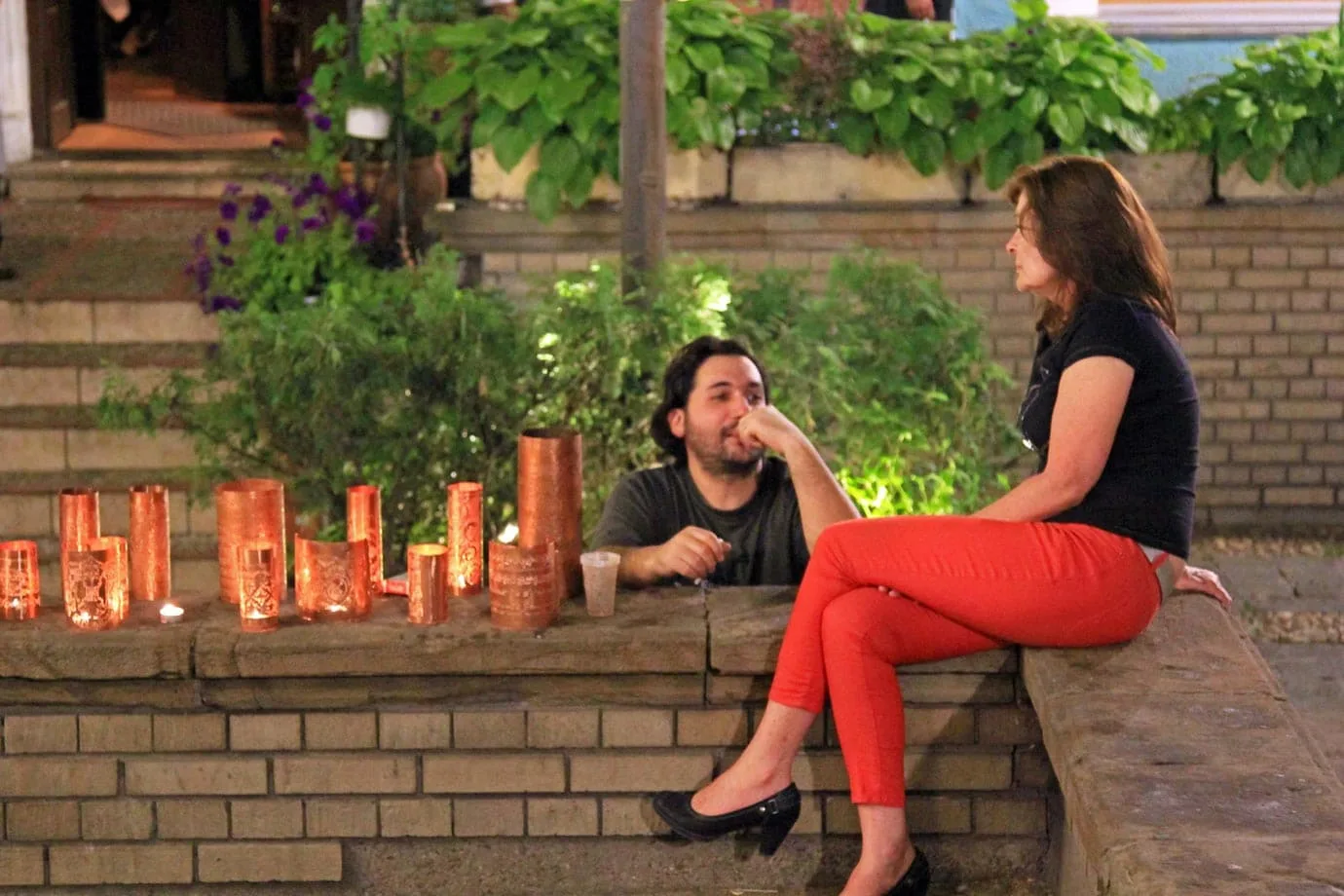 03:00
Come on, you've still got a little gas left in the tank. It's time to go to one of the underground clubs and party till the sun rises. When it's the weekend, Serbian's really like to let their hair down. Just enjoy it.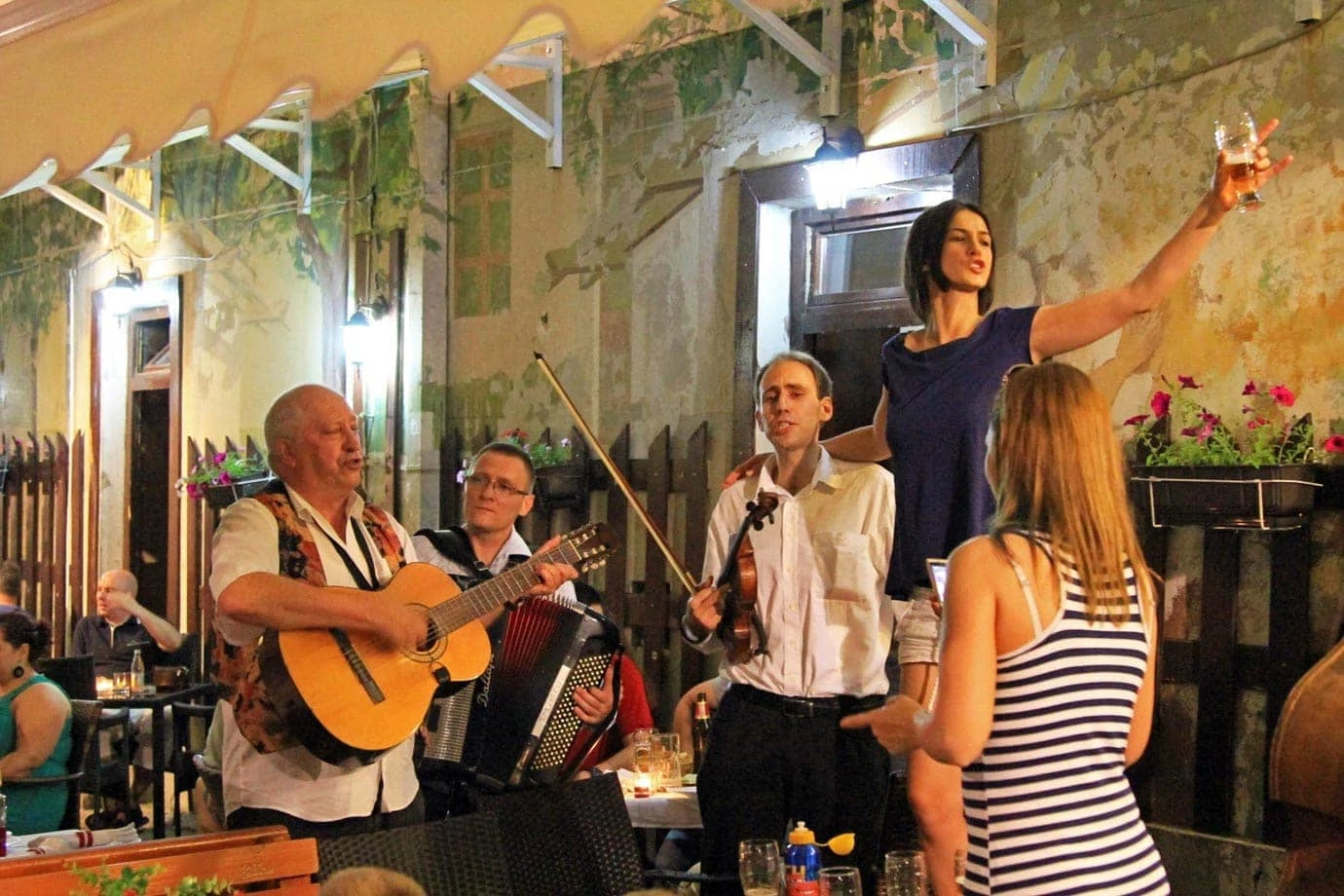 09:00
No doubt you'll have a stonking hangover, so find yourself a street stall, get yourself a hotdog, find a coffee house, get yourself a coffee, and start the recovery process safe in the knowledge you've just done Belgrade in 24 hours.
Obviously Belgrade has so much more to offer, so if you have an alternative 24 hours in Belgrade then let me know; I'd love to hear what you got up to in the city.