Looking for the best things to do in Park City in summer? From hot air balloons to visiting Bald Mountain, this is how to spend summer in Park City!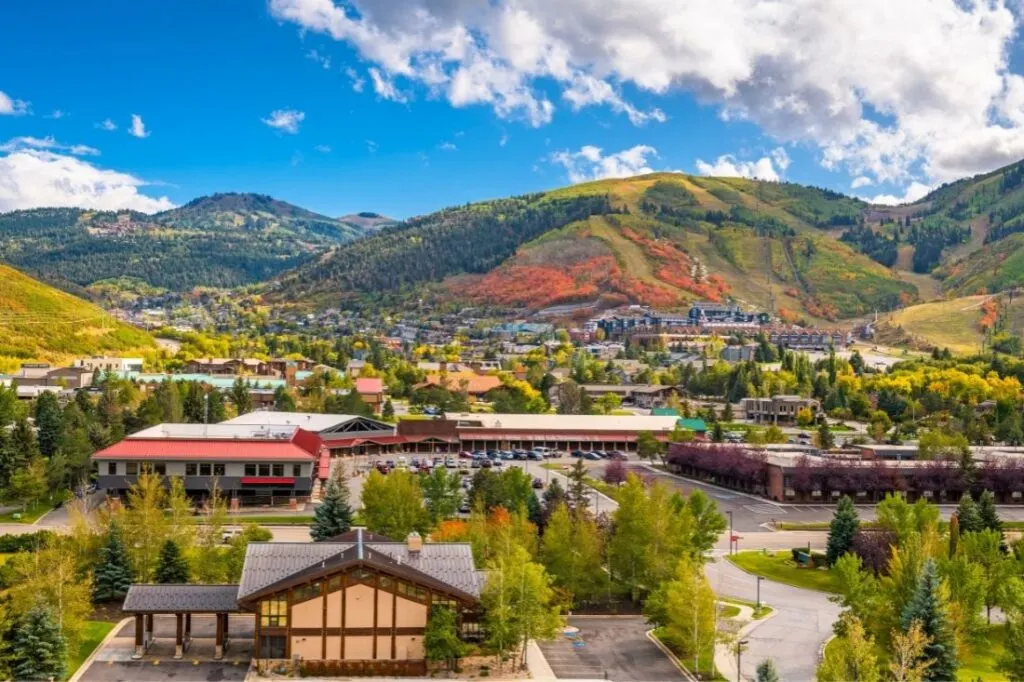 The silver mining boom town of Park City, Utah, is a well known destination for winter sports. In fact, it even hosted the 2002 winter Olympics! However, with gorgeous mountains, lush green valleys, and a truck load of fun activities, Park City in summer is not to be missed. I'm about to tell you why this is such an amazing place for your summer vacation.
I honestly think there's nothing like the summertime in the mountains. The blue skies, the crisp mountain air, the scent of the pines, the bright colours of the wildflowers… I could easily go on. There is something about being in the mountains in summer that just feels better.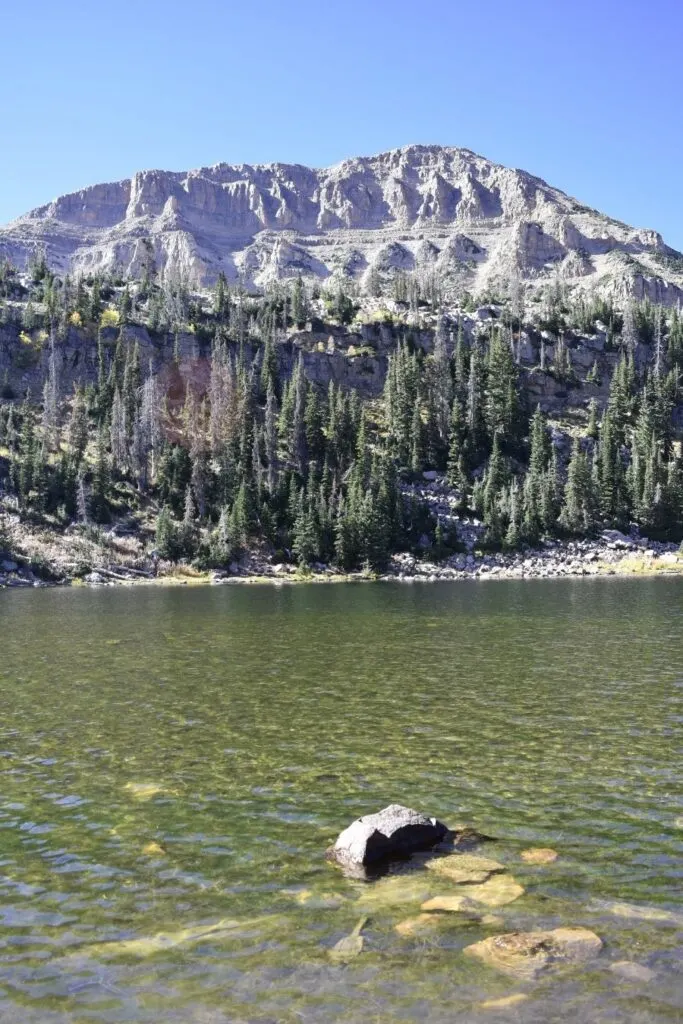 Naturally, there are many excellent summer outdoor activities to enjoy in Park City. From fly fishing and hiking to extreme tubing and hot air ballooning you'll soon be singing from all that fresh mountain air. When you're ready to relax, enjoy a decadent wine and cheese picnic while kicking back and listening to some tunes during the Deer Valley Concert Series.
Oh, also, Park City has an incredible FREE bus system covering many of the popular destinations. So this is a great place to enjoy a drive free vacation. I think that means you get to enjoy a few more craft beers if you don't drive.
Hopefully you can use this blog post when planning the best things to do in Park City in summer. This really is one of the top places to visit in Utah when the sun is shining!
By the way, if you're headed to the USA this summer, brush up on your general knowledge with my Ultimate USA Trivia Questions and Answers.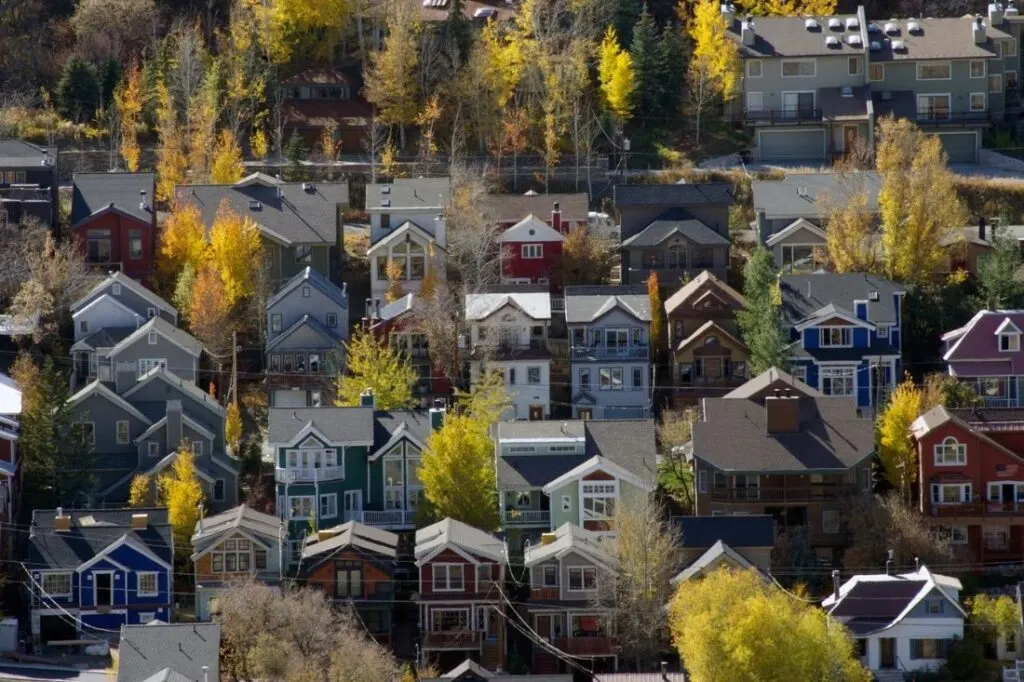 Weather in Park City in summer:
Between May and September, average temperatures range from 2.4 – 28 Celsius (36-82 Fahrenheit). In the warmest months, July & August, it should generally stay above 10 degrees (50 Fahrenheit).
I would say that it gets quite cold when the sun goes down, but that's natural in the mountainous parts of Utah. Bring some layers for the cool evening air, but don't forget your summer hat and swimsuit too!
---
The Best Things to do in Park City in Summer
Get acquainted with the historic main street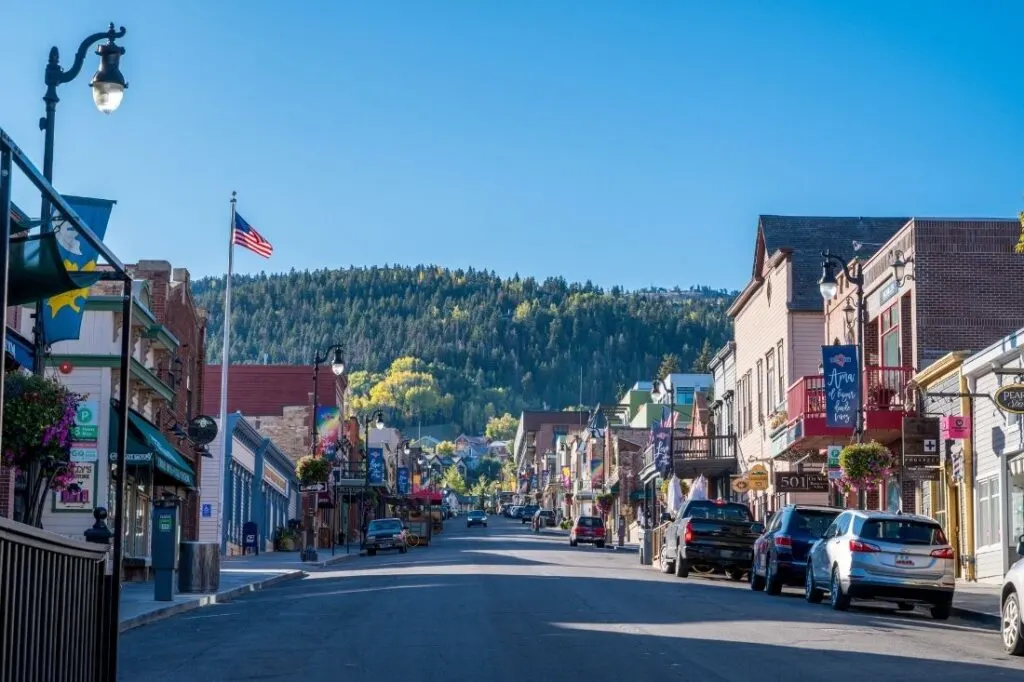 Obviously, the first of your list of summer activities in Park City should be to get oriented by making your way to the historic Main Street. Not only is the Main Street worth visiting all on its own, it is also the central hub for activities in Park City.
With silver mining rush origins, Main Street has maintained some of its 1800s charm. Saloons and boarding houses have been converted into chic galleries and boutique stores: you can spend hours just taking it all in. Here, you'll also find book stores, cafes, and restaurants to suit all tastes. Take a ride on the trolley for the full experience.
Catch a concert while surrounded by mountains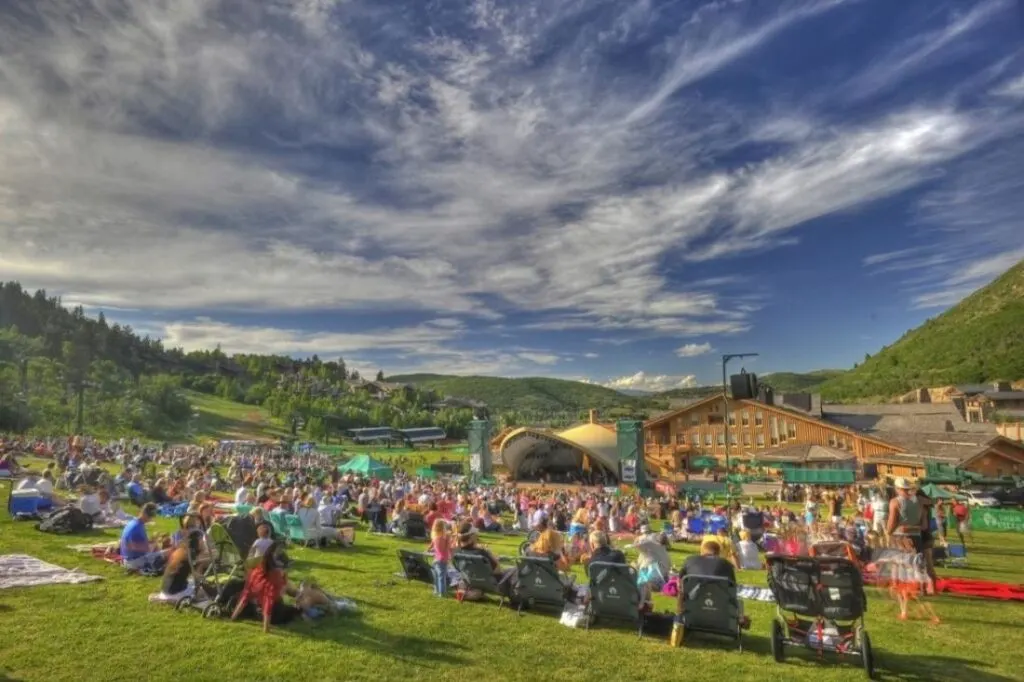 In Park City in summer, the hills really do come alive with the sound of music. Park City's event calendar is jam packed over the summer months. One favourite is the Deer Valley Concert Series, set in the natural amphitheatre created by the mountains. Previous acts have included Ben Harper, Michael Franti, and the John Butler Trio.
To get the full experience, pre-order yourself a gourmet picnic – or bring a backpack full of wine and cheese yourself – then kick back and enjoy some of the best things life has to offer all in one place.
Park Silly Sunday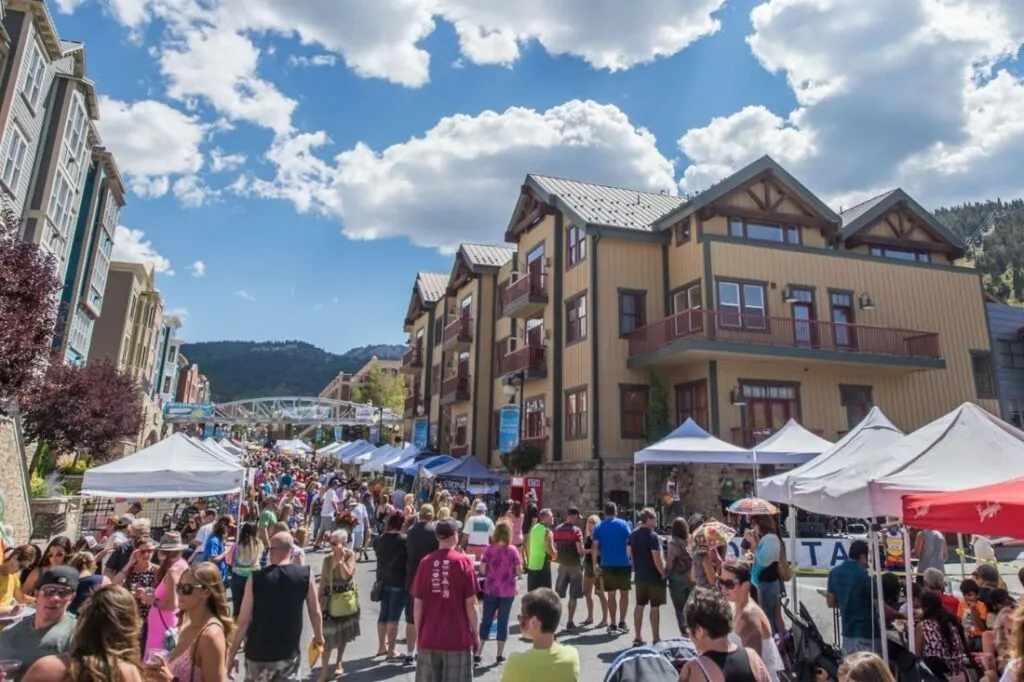 If you're spending your summer in Park City and you're there on a Sunday, then definitely make time for Park Silly. Through the summer months, each Sunday the Main Street transforms into a bustling, open air street market.
Interwoven with the market stalls, there are musicians, street performers and even entertainment for kids, making this a great day out for the whole family. Get a taste of the local produce, score yourself some bargains, and pick yourself up some unique, regional handicrafts.
Hot air balloon rides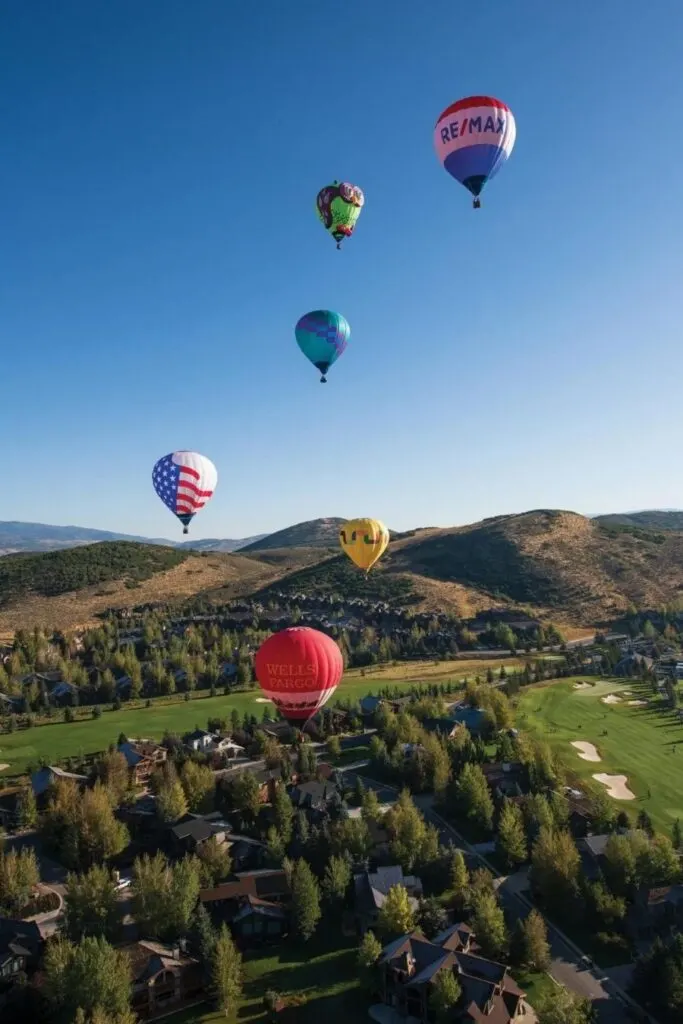 Get the best view Park City has to offer by taking a magnificent hot air balloon ride. Starting at sunrise, the flights are normally one hour in duration – though budget at least 3 hours for the whole experience.
You'll be treated to views of the glorious green landscapes of the valleys and Wasatch mountains, bathed in the warm glows of dawn. Seriously, you don't want to miss this.
There are a few operators available in Park City, you can book in with a group, or hire your own balloon for a more private affair.
Take a chair lift to Bald Mountain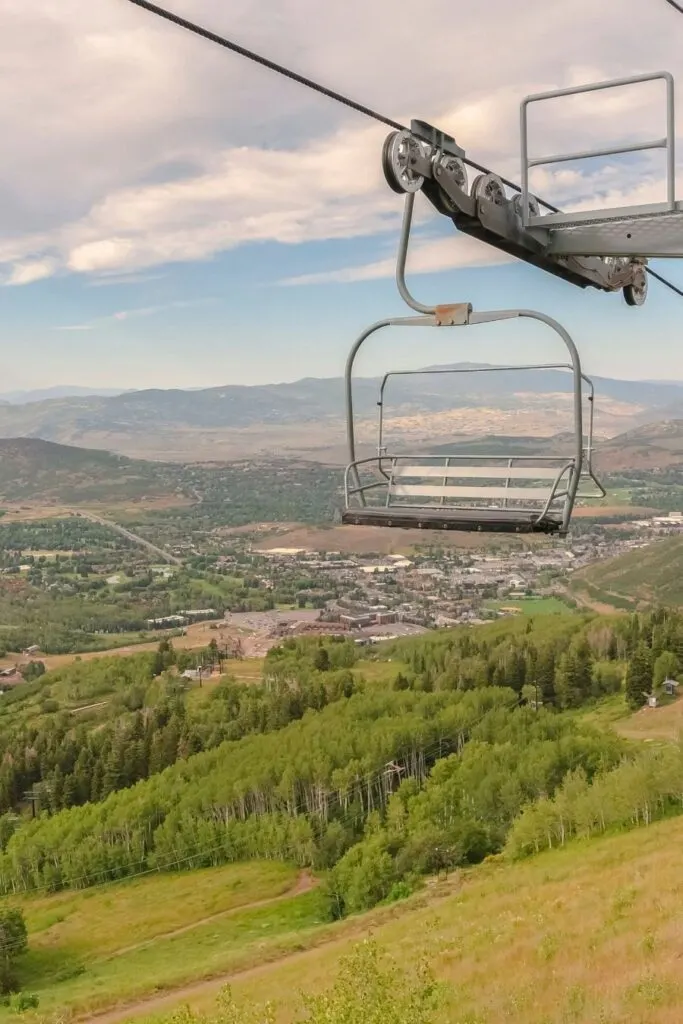 For those who prefer their good views a little closer to the ground, take the chair lifts up to Bald Mountain, or stop halfway at Silver Lake Lodge. Departing from Deer Valley, take the Silver Lake Express to mid-mountain, then change to the Sterling Express.
At the top and mid-mountain, there are many hikes you can choose from, including taking a wander around the board walk at Silver Lake. Or, simply enjoy the views from the lift.
By the by, the gorgeous wooden building at mid-mountain, Silver Lake Lodge, is an adults-only bed and breakfast with spectacular views. Keep this one in mind if you're planning something special.
Utah Olympic Park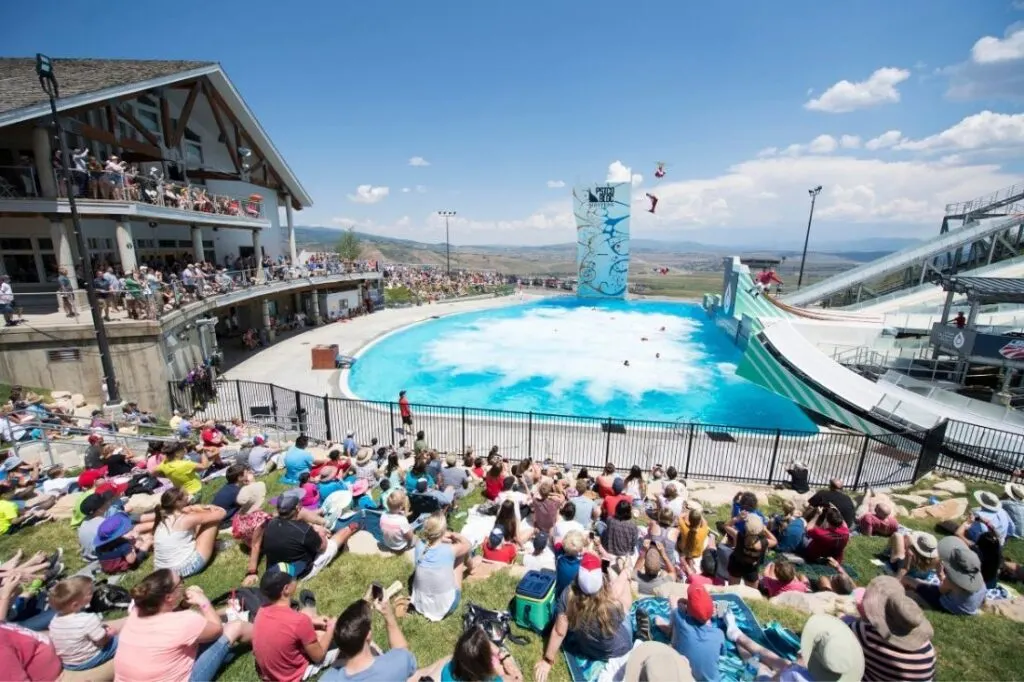 If you're looking for high adrenaline summer activities in Park City, make your way to Utah Olympic Park. Host to the 2002 Winter Olympic Games, this park – often referred to as UOP – features many outdoor activities to keep the blood pumping.
Get your thrills racing down the bob-sled run, flying through the air on zip-lines, or clambering your way through a high ropes course. For the truly game, experience speeds of up to 80km per hour as you hurtle down an Olympic ski run in the Extreme Tubing adventure.
Take for a hike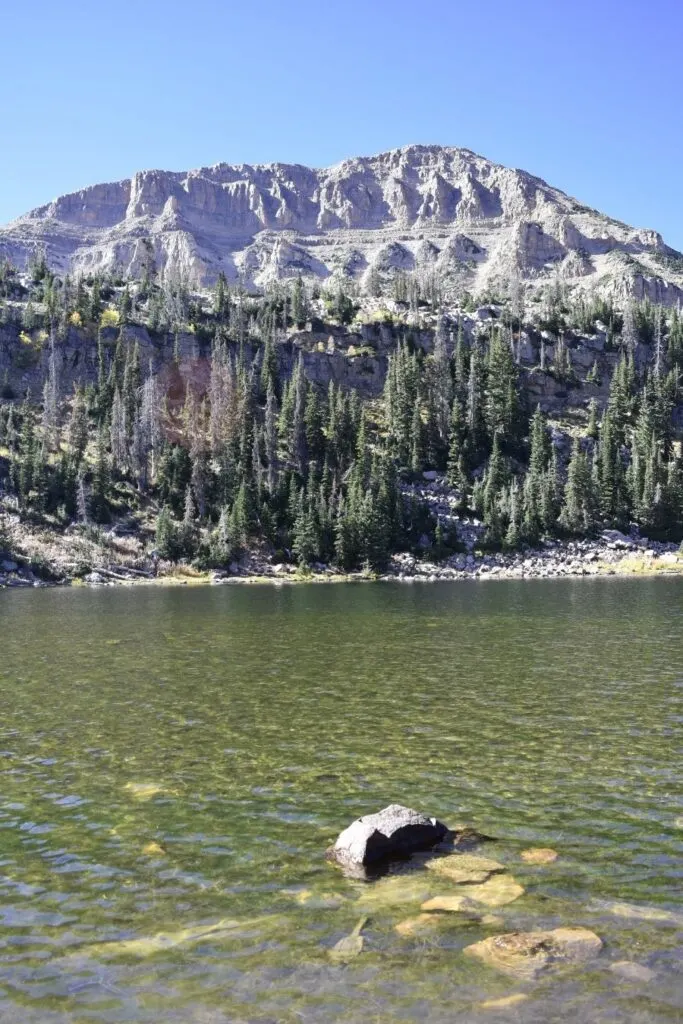 Surrounded by forest covered mountains and valleys, Park City has some amazing hikes on offer. Explore the high alpine lakes and aspen groves, and be rewarded with stunning mountain views.
To enjoy two alpine lakes, check out the 4.5km Bloods Lake and Lackawaxen trail. Bring a picnic and your swimsuit! For a slightly more challenging trail, try the 5.5km Armstrong loop, which begins at the Silver Star Cafe.
Mountain biking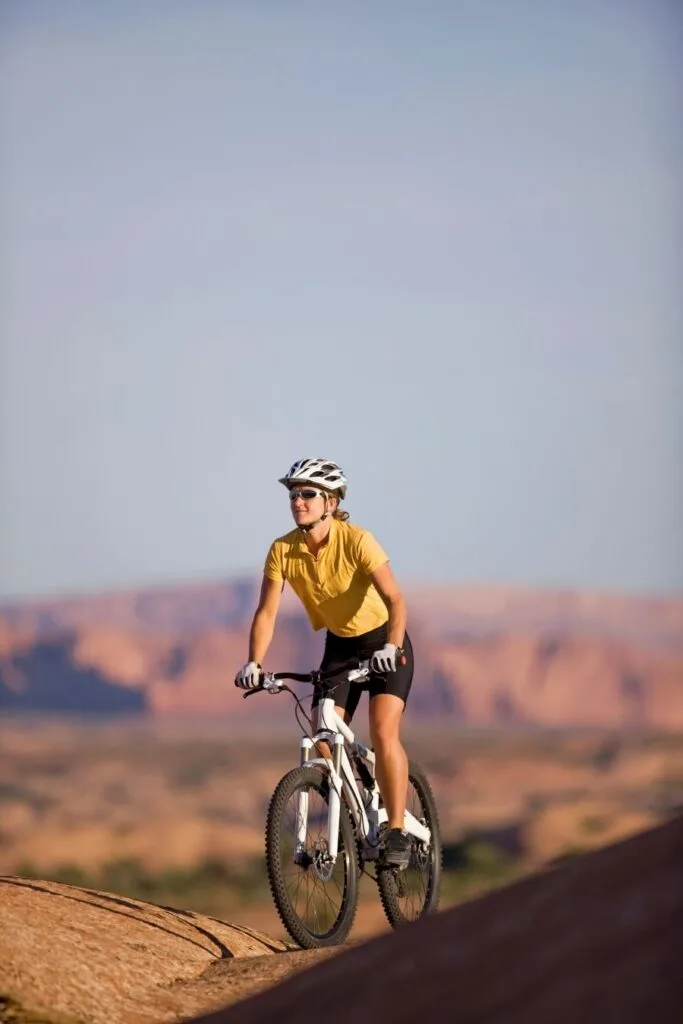 One of the most popular summer activities in Park City is tearing through the mountains on a bike. Nothing beats the rush you feel racing down the mountains, crisp mountain air tinged with scents of pine rushing past you.
You're spoiled for choice, with over 700km of quality mountain biking trail in the area. Difficulties range from family friendly to extreme. You can even take your bike up some of the chairlifts and save your legs for the way down.
Last Friday Art Gallery Stroll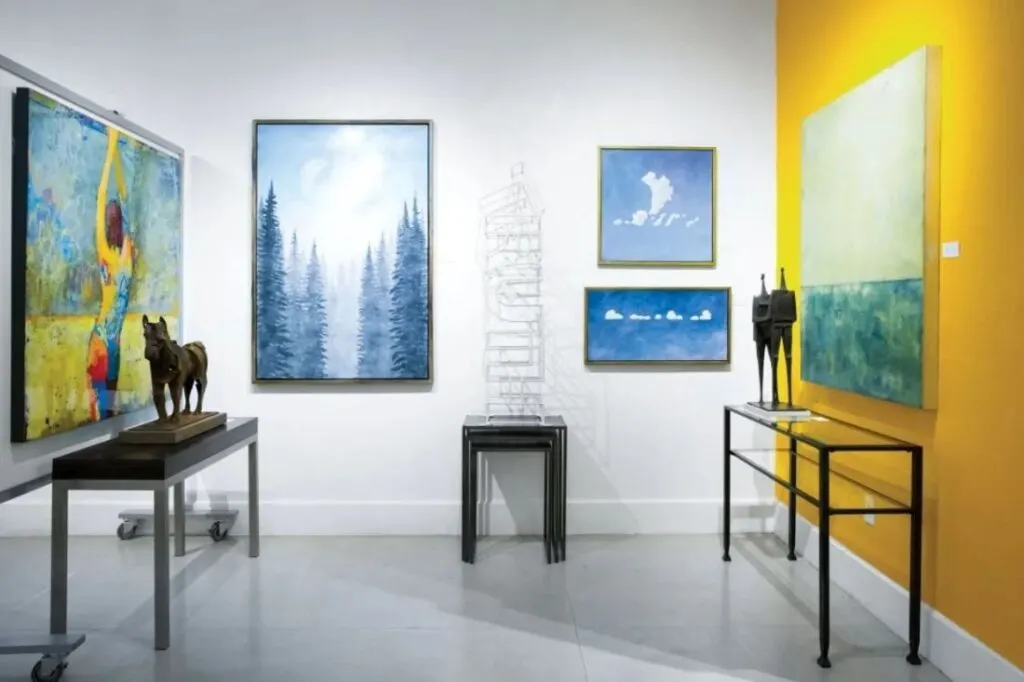 On the last Friday of each month, you can roam the streets and enjoy some of the best art Park City has to offer, for free! Between 6 and 9pm, around 15 galleries open their doors to the public, offering a memorable evening of wine, art, and entertainment.
The galleries are all conveniently based on or around Main Street. Enjoy a delicious dinner at one of the international restaurants, then take an evening stroll in the alpine air, appreciating some excellent art.
For locations visit the Park City Gallery Association.
Get a seat at Park City's largest outdoor dinner party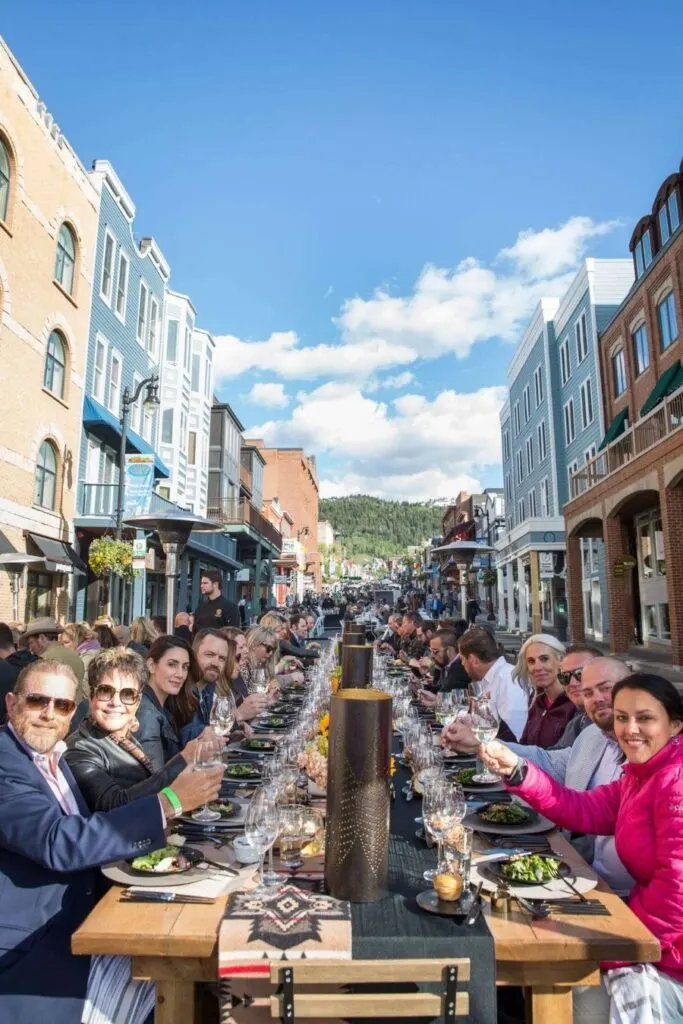 One of the most unique summer activities in Park City has to be Savor the Summit, aka Park City's largest outdoor dinner party. Each year in June, the historic Main Street transforms into a chic dining venue.
The focal point is a stylishly decorated dining table that stretches the down Main Street. Here, 20 of the local restaurants will serve a whopping 2,500 people.
No spots left at the table? This annual event is incredible to witness, so if you couldn't reserve a seat in time, head to the beer garden and enjoy the live music.
Get out on the water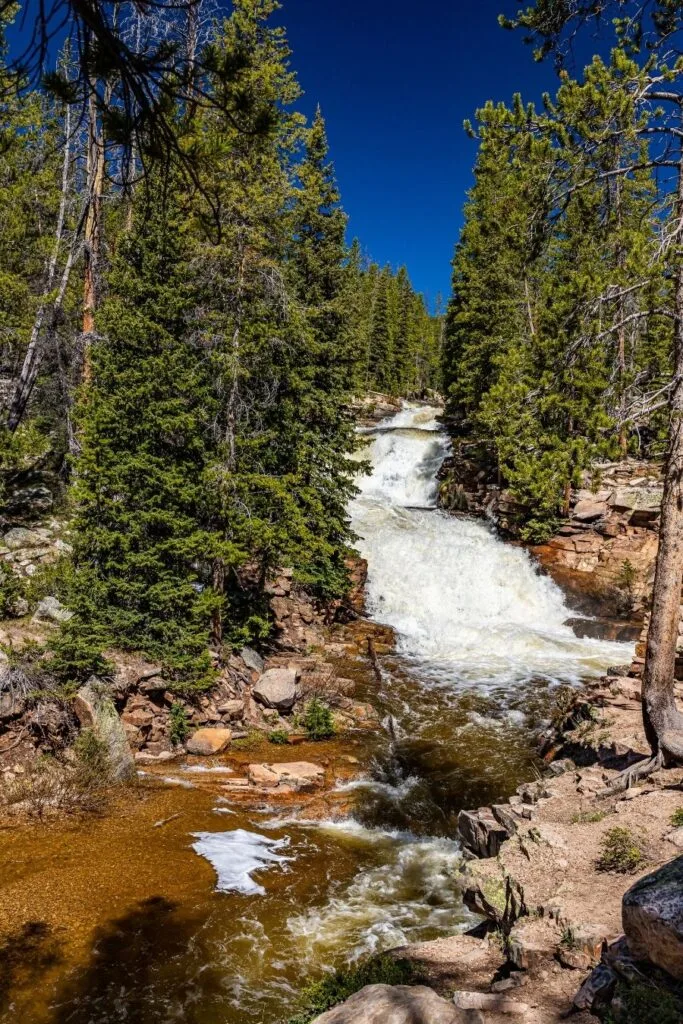 When considering summer activities in such a mountainous place like Park City, I'll bet water sports didn't spring to mind. However, with the high alpine lakes, and the proximity of the Weber and Provo rivers, there are actually a huge variety of water activities to choose from.
Take a leisurely ride down the river in a kayak or tube, go for a swim in the alpine lakes, pick up the pace with white water rafting, or try your balance with stand up paddleboard yoga. There are also some great opportunities for fly fishing.
For more info on Park City water sports check out Visit Park City.
Horseback riding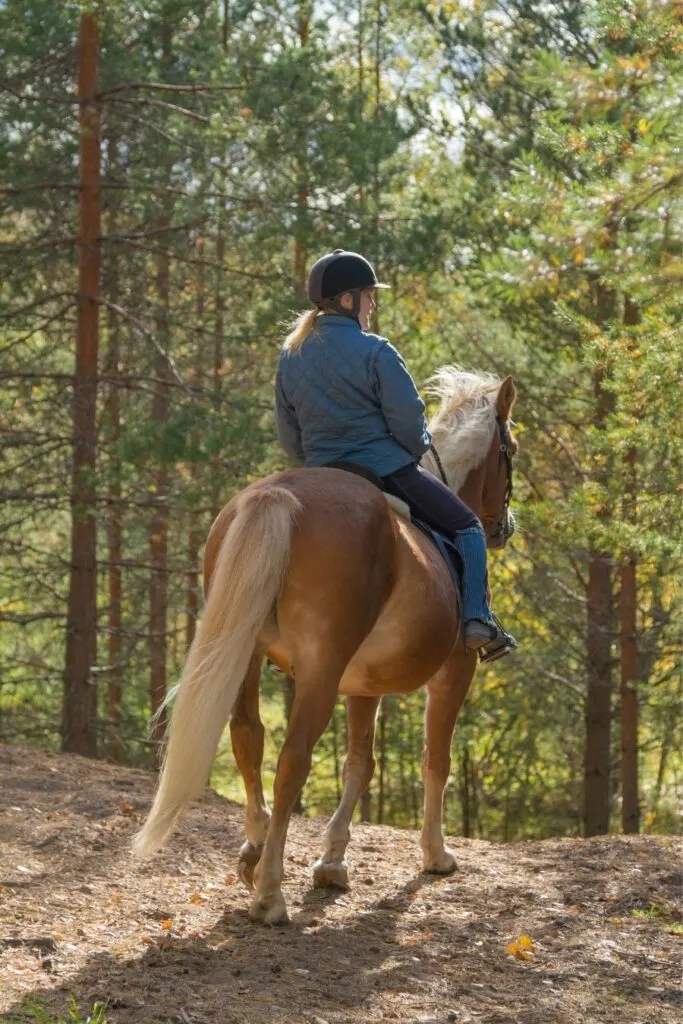 Really embrace those silver mining town vibes by taking a horseback adventure. For the most stunning experience, book a sunset ride – this is also the best time for wildlife spotting.
With guided tours, and trails suitable for even the most novice of riders, this is a great outing for the whole family. Some longer tours even include a picnic lunch.
Where to stay in Park City in summer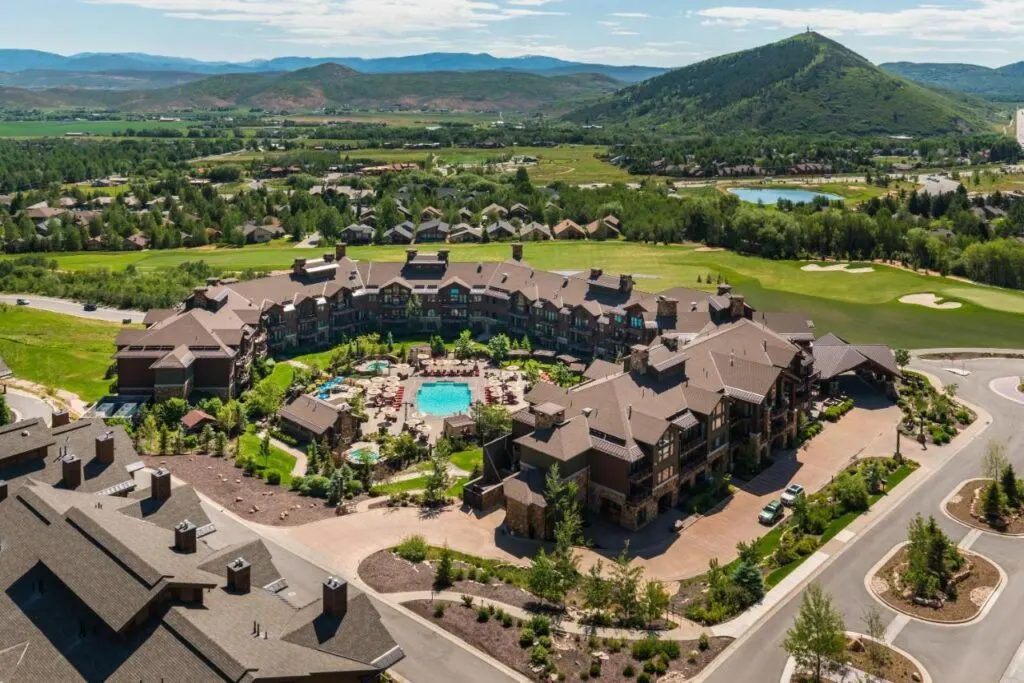 Stay in style at the Waldorf Astoria Park City. Just 300m from the Canyons Resort, you'll be right where the action is, but feel a world away. Spend you evenings enjoying a spa treatment, or a soak in the hot tub!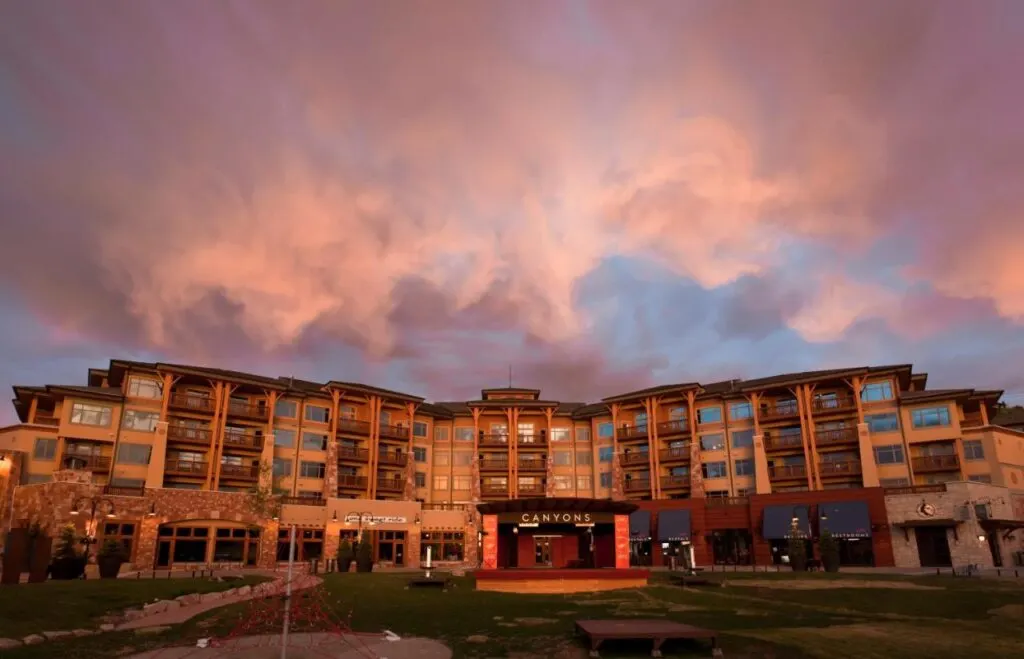 The Sundial Lodge is another great centrally located place to stay – the Red Gondola is practically on its doorstep. This resort features a pool and deck chairs, so you can maximise your time soaking in the sunshine!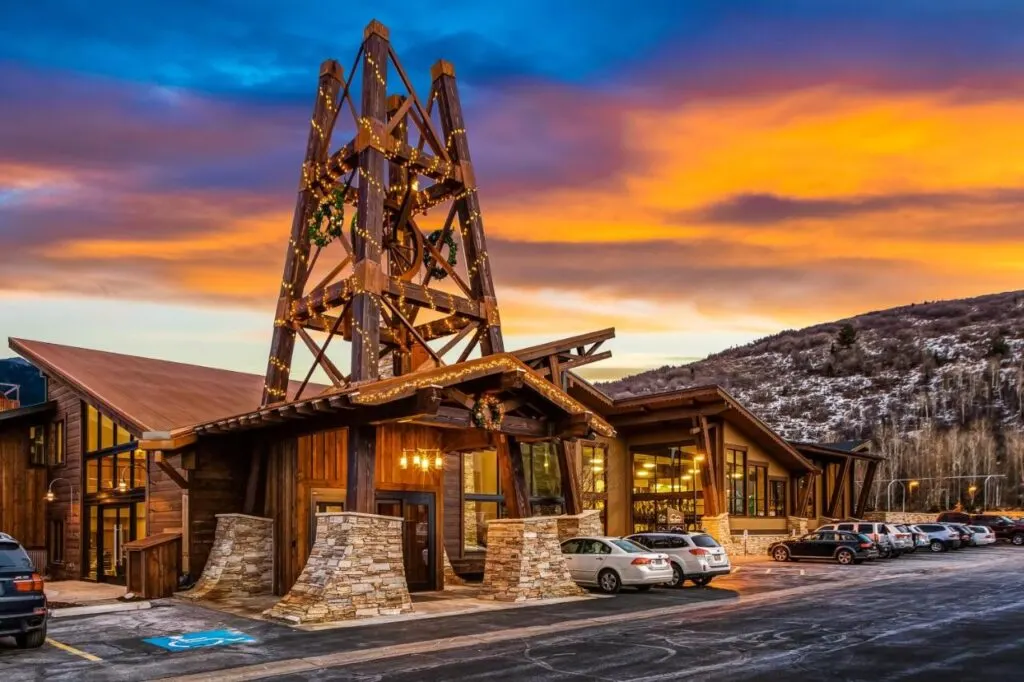 If you're looking for something a bit more private, why not stay at Aloha Après-Ski Hale? Located in Park City, and with all your usual household amenities, this apartment will be your home away from home over the summer.
---
So, what do you think, have I inspired you to travel to Park City this summer? Let me know in the comments below.
Like this blog post? Then Pin it for the future!