Thinking of travelling from Copenhagen to Gothenburg? From flying to driving, discover the best ways of getting between the two cities here!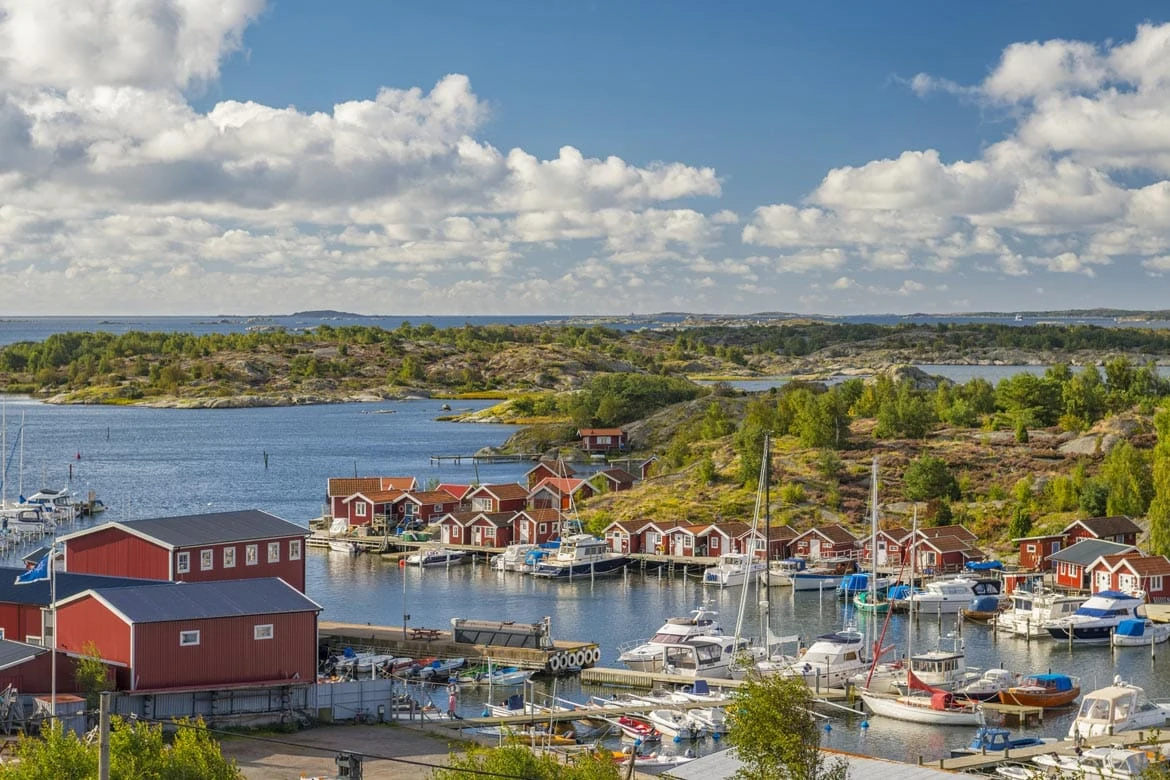 Colourful Copenhagen is one of my favourite places to visit in Scandinavia. To be honest with you, if I could afford it (and I wasn't so scared of the cold!), I would've moved there years ago.
I love hanging out by the harbour, popping into the trendy cafes and admiring the cool Danish design style. It's just this incredible city that exudes good vibes wherever you go. It's one of those places that you've just got to immerse yourself in. Sometimes it's not about the sightseeing but about just hanging out. That's what Copenhagen's all about in my eyes.
There are many things to do in Copenhagen, but I think just being there is an amazing experience in itself. If you're spending some time in the capital then make sure you check out my Copenhagen city guide for all the best things to do. It's packed full of practical advice and information.
Copenhagen is also a great starting point if you want to explore some nearby cities, including Gothenburg in Sweden. Stockholm is also a brilliant place to visit if you're looking for somewhere else. You can check out my Copenhagen to Stockholm guide here.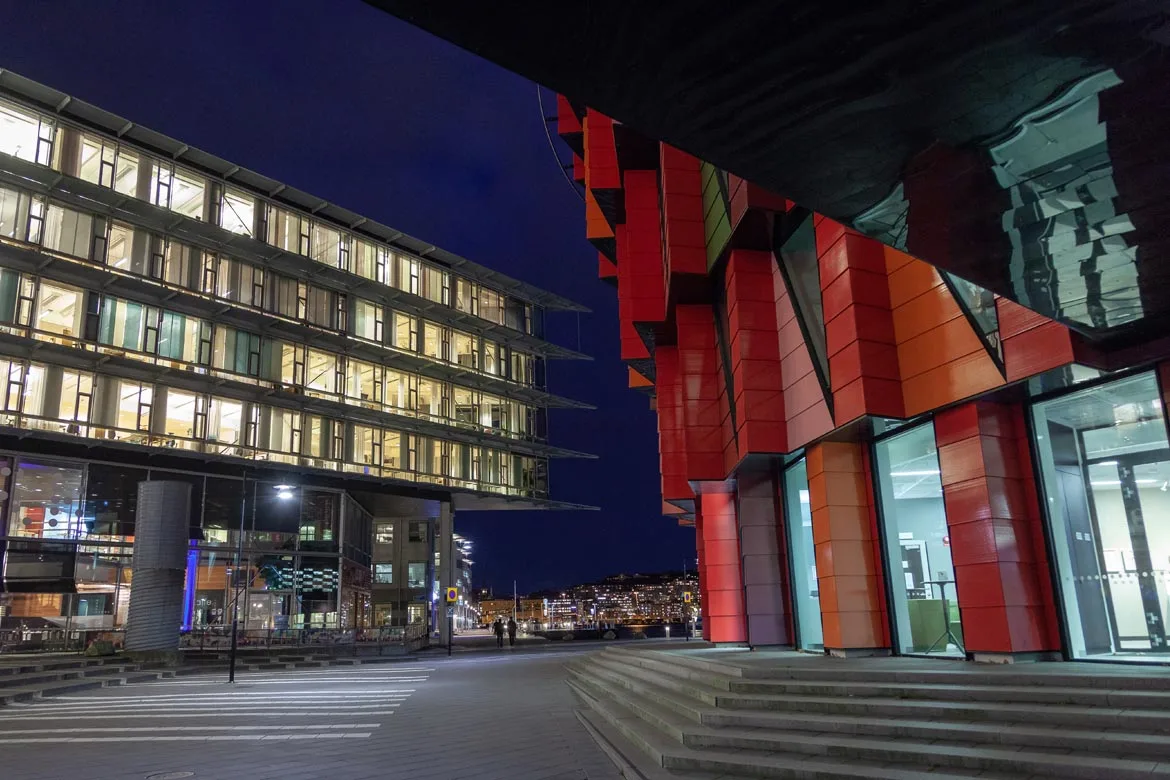 Copenhagen to Gothenburg is a pretty straightforward journey and a trip well worth making. There's a laid-back atmosphere in Sweden's second largest city as well as a big focus on art and culture too. If you like Copenhagen, I'm fairly certain you'll love Gothenburg too.
In this blog post, I give you the lowdown on all the best ways of getting from Copenhagen to Gothenburg. Whether you prefer to hire a car, catch a flight or use public transport, I cover each here with tips and advice for the journey.
So without further ado, here's everything you need to know about travelling from Copenhagen to Gothenburg. Hopefully it will help you have an awesome Scandi adventure!
Flying from Copenhagen to Gothenburg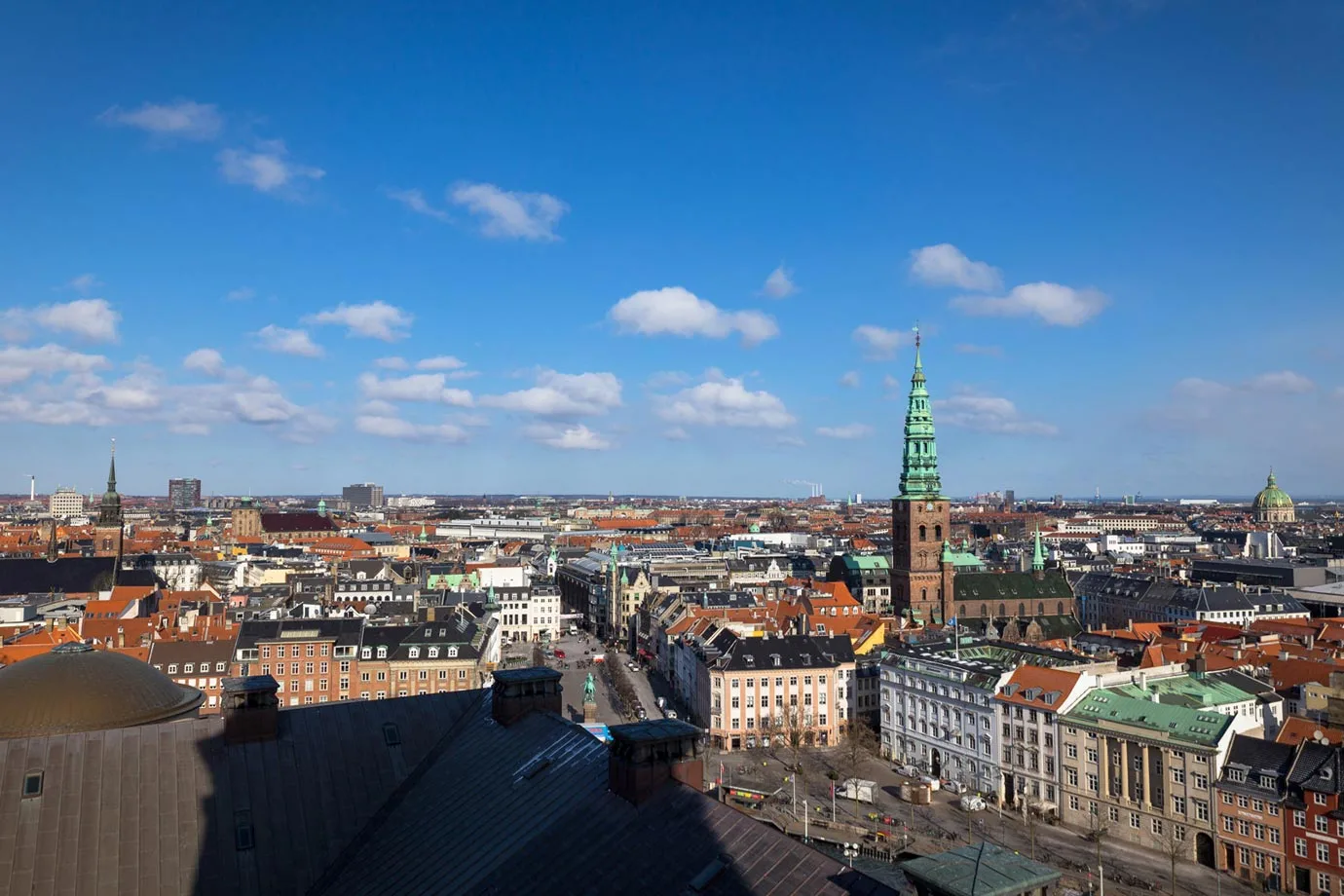 Three airlines fly direct from Copenhagen to Gothenburg but the main one is SAS. They offer multiple flights each day from Copenhagen Airport to Göteborg Landvetter Airport, so you should easily find one that fits your schedule.
The best thing about hopping on a flight for this journey is the speed. It takes as little as 45 minutes, increasing to 55 minutes if you opt for the greener flight with lower emissions.
For the extra 10 minutes I think going green in this instance is a no brainer. Those 55 minutes will soon fly by (excuse the pun…) and you'll touchdown in Gothenburg before you know it.
Plus, you can get to Copenhagen Airport from the city centre in just 15 minutes if you take the metro or train. I'd play it safe and allow yourself half an hour at the very least though – no one likes a mad rush to the terminal! There's a bunch of restaurants and bars to keep you occupied at the airport too, so there's no harm in being early.
On average flights cost around £65, so it is a little more pricey than public transport, as you'd expect. Maybe not an option for a budget Copenhagen day trip but one to consider if you're time-strapped.
Copenhagen to Gothenburg train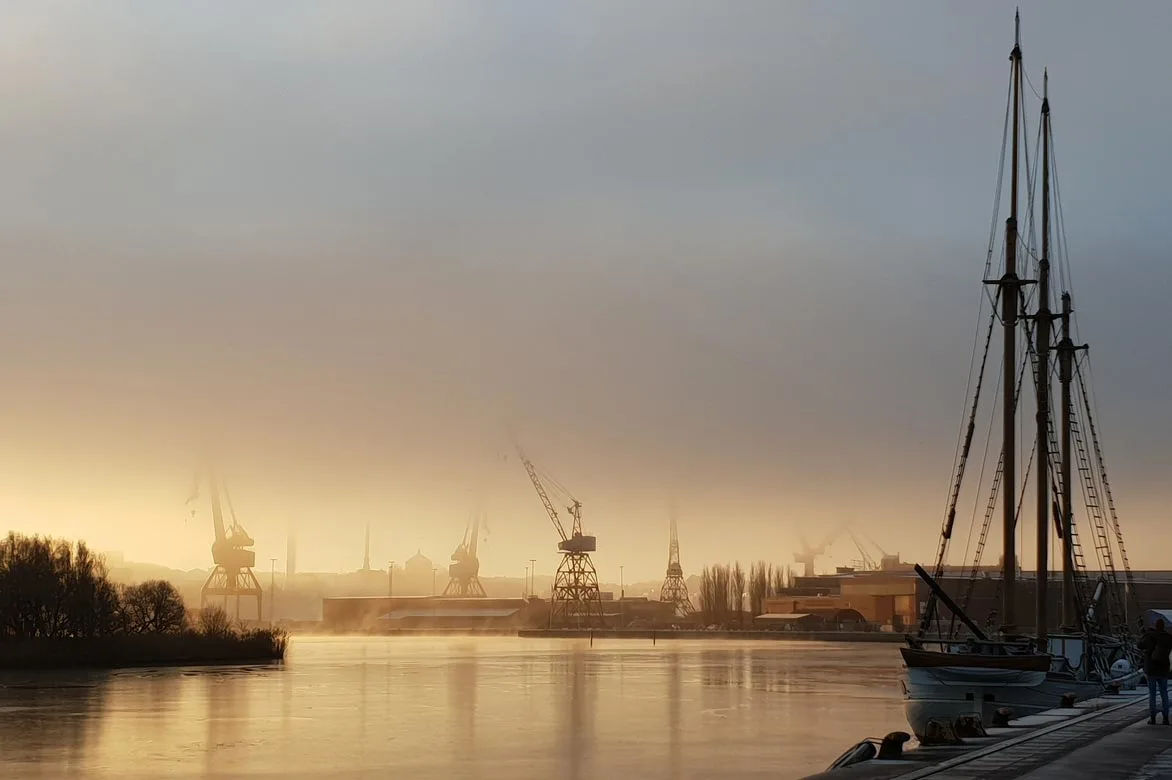 Catching a train is one of the best options for a day trip from Copenhagen.
If you jump on the fastest train, you can get to the Swedish city in just 3 hours 39 minutes. And even the cheapest train only takes an extra 10 to 15 minutes on top of that.
It's quick enough that you can just about squeeze in a return train journey from Gothenburg to Copenhagen on the same day, if you that works for your schedule. I would say it's worth staying the night though so you've got more time in the city.
With an average of 25 departures from Gothenburg to Copenhagen and vice versa every day, the flexibility is a big bonus of train travel. It will cost you around £40 for a single ticket with a round trip costing double.
I love travelling by train but do find multiple changes a bit of a pain. Luckily, that's not a problem with the train from Copenhagen to Gothenburg as all the services are direct. That's one of the main reasons the train gets a big thumbs up from me!
The train services are run by the Swedish and Danish passenger network of Øresundståg. Whenever I've taken their trains I've always been impressed by them.
You get comfortable seating, plenty of charging points and best of all, you get to cross the Øresund Bridge. Fans of Nordic Noir series The Bridge might recognise it – it's the bridge of the show's title.
This 16 km long bridge spans the Øresund strait between Denmark and Sweden, taking you from Copenhagen to Malmö. Try to snag a window seat so you can gaze at the views as you travel over it. You can also drive across the bridge – but more on that later.
A top tip if you're getting an Øresundståg train: take some snacks! There's never been food available to buy when I've taken their services so best to be prepared in my opinion.
Passport checks at the border have been introduced in recent years, so keep your ID and passport handy while you're on the train.
Copenhagen to Gothenburg bus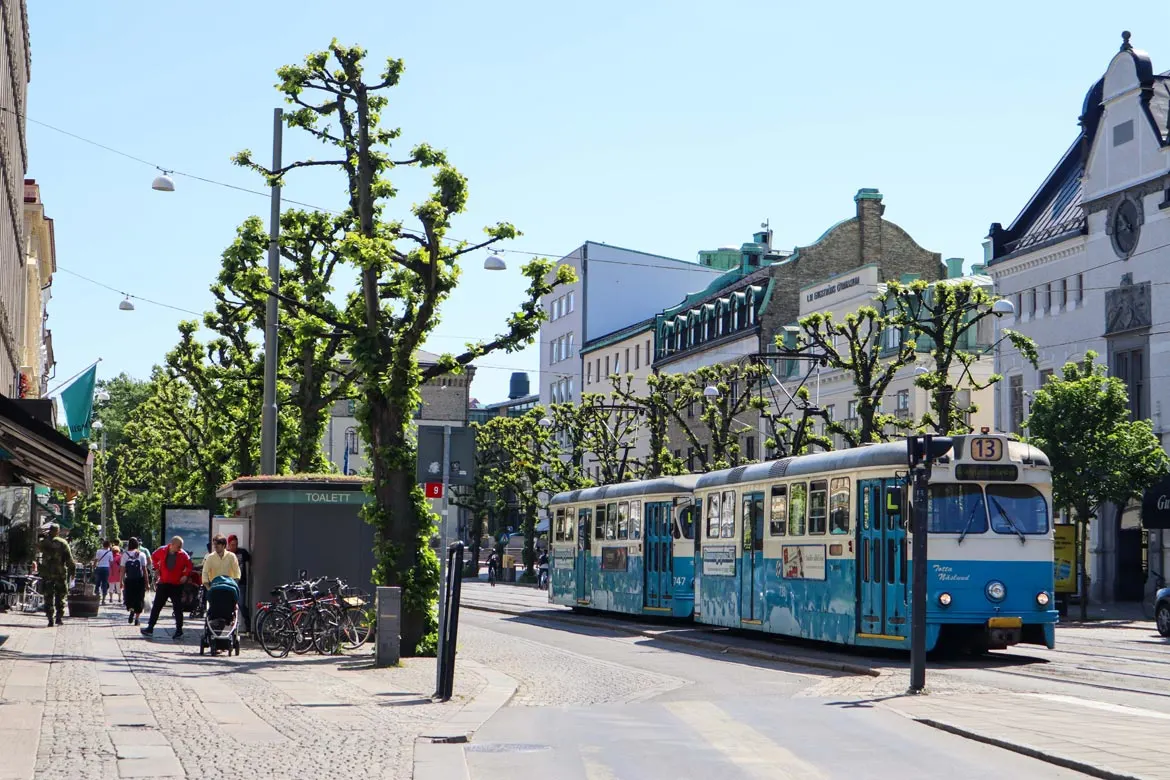 Getting the bus is without a doubt the cheapest way to travel from Copenhagen to Gothenburg. The average cost of a one-way ticket is around £18 and I actually managed to get mine for £14 when I last did this journey. Basically it's very budget-friendly!
It will take you at least an hour longer than if you get the train, usually taking about 4 hours 25 minutes. But if you want to save on cash then the added time is well worth it. Just think of it as an extra hour to catch up on some reading or an episode of whatever series you're currently bingeing.
There are two main bus companies offering services from Gothenburg to Copenhagen and vice versa – Nettbuss and Flixbus. Both generally have free WiFi on their buses as well as decent leg room, making for a comfortable journey.
Between the two bus operators, there are around 16 services to Gothenburg every day. These start from first thing in the morning, as early as 7.30am, and run all the way through the day and evening. The latest service is a sleeper bus leaving at 11.55pm.
Driving from Copenhagen to Gothenburg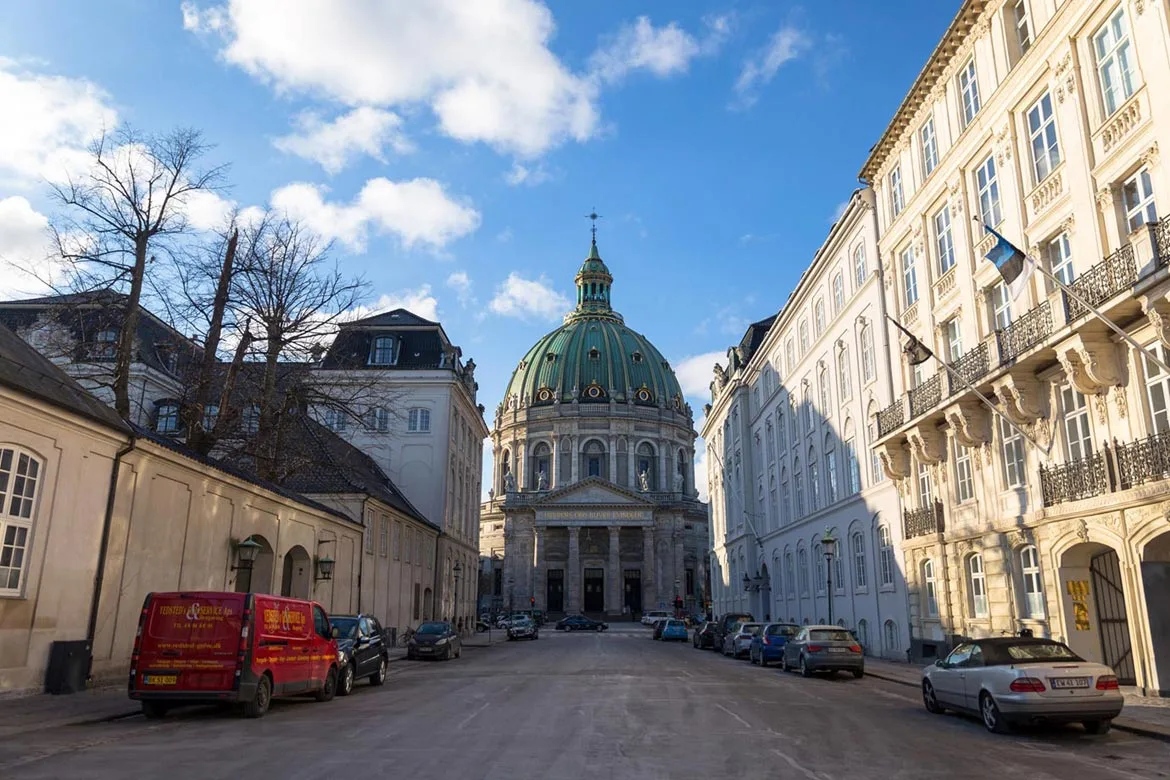 While you can get to Gothenburg from Copenhagen in as little as 3 hours 15 minutes by car, I'd suggest you turn this into a Nordic road trip opportunity. The route between the two cities takes you up the awesome west coast of Sweden.
The main road you'll be driving on is the far-stretching E6. This goes all the way from Trelleborg in Sweden, through Norway before reaching the edge of Finland. It's known for being a scenic highway, with an abundance of picturesque places to stop and check out along the way.
I could fill a whole blog post about potential stops on this road trip, but for now I'll recommend just a few spots you shouldn't pass by. Malmö, just over the border and across the Øresund Bridge, is a cool pitstop with a multicultural feel and lots of interesting architecture.
Further up the coast, you can chill on the beaches of Halmstad, with proper golden sands and lush blue sea. This place is buzzing during summer, especially in the open-air bars.
These could also be done as day trips from Copenhagen themselves. But why not string them together over a day or two before reaching Gothenburg?
The E6 is a great road to drive, with a speed limit of 75mph – the speed reserved for only the safest roads in Sweden.
So as long as you've got the time to spare, I would consider car rental in Copenhagen. Then you get to make the most of this awesome drive and really enjoy it.
Other things to consider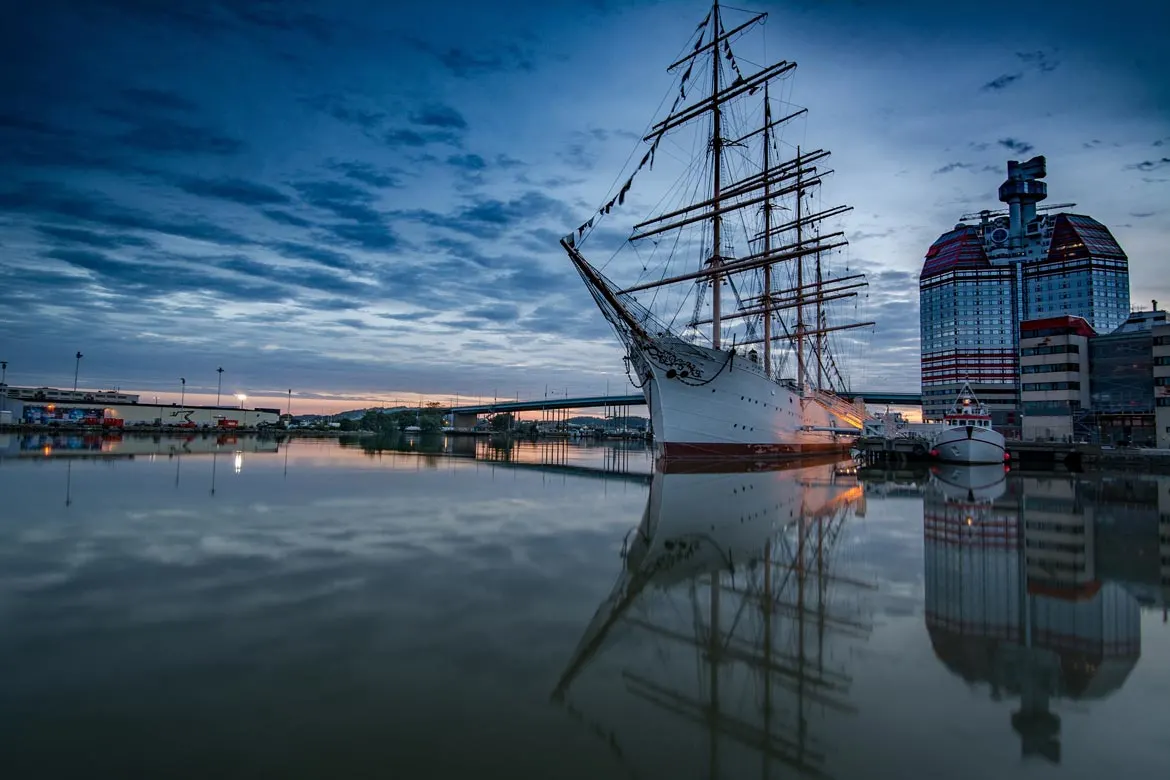 As mentioned, ID checks have been introduced between the border of Denmark and Sweden. Whichever mode of transport you end up choosing for your Copenhagen day trip, have your ID ready to show.
Something else to bear in mind is that the currency changes once you cross the border from Danish Kroner to Swedish Kroner. But you'll easily find an ATM in Gothenburg or on route if you need to pay with cash, so this isn't a lot of trouble.
Other than these very minor points, you should be in for a smooth journey. Just enjoy it and I really hope you enjoy Gothenburg!
---
Are you planning a trip to Gothenburg soon? If so, how are you getting there? Let me know in the comments.
Like this blog post? Then make sure you Pin it for the future!