Looking for the best day trips from Split? From sailing around Hvar Island to swimming in the Blue Cave, check out these Split day tours!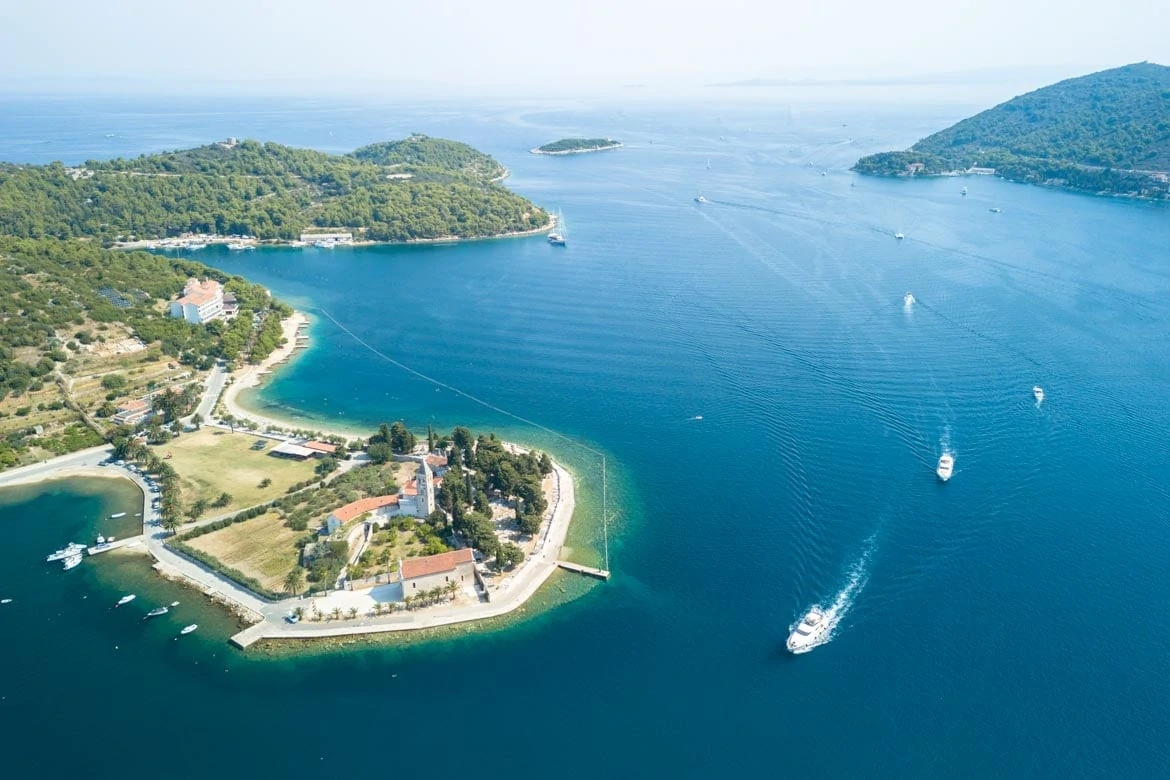 When it comes to recommending places to visit, Croatia is always near the top of my list. It's one of those that you visit once, and you'll want to keep on coming back to year after year. I really can't stress enough how great this country is!
Split is the largest city on the Dalmatian coast. It offers quintessential Croatian scenes of dramatic mountainous backdrops, tightly packed white houses with red roofs next to stunning blue water. In this buzzing city, both the buildings and the culture hold a wonderful balance between the historic and the modern. With markets, museums, Roman monuments and Instagram worthy views there are activities here for all types of travellers.
However, there are some amazing day trips from Split for those of you who can tear yourself away from this gorgeous city. Within a few hours you can find your way to many incredible towns and islands, each with their own unique attractions to enjoy.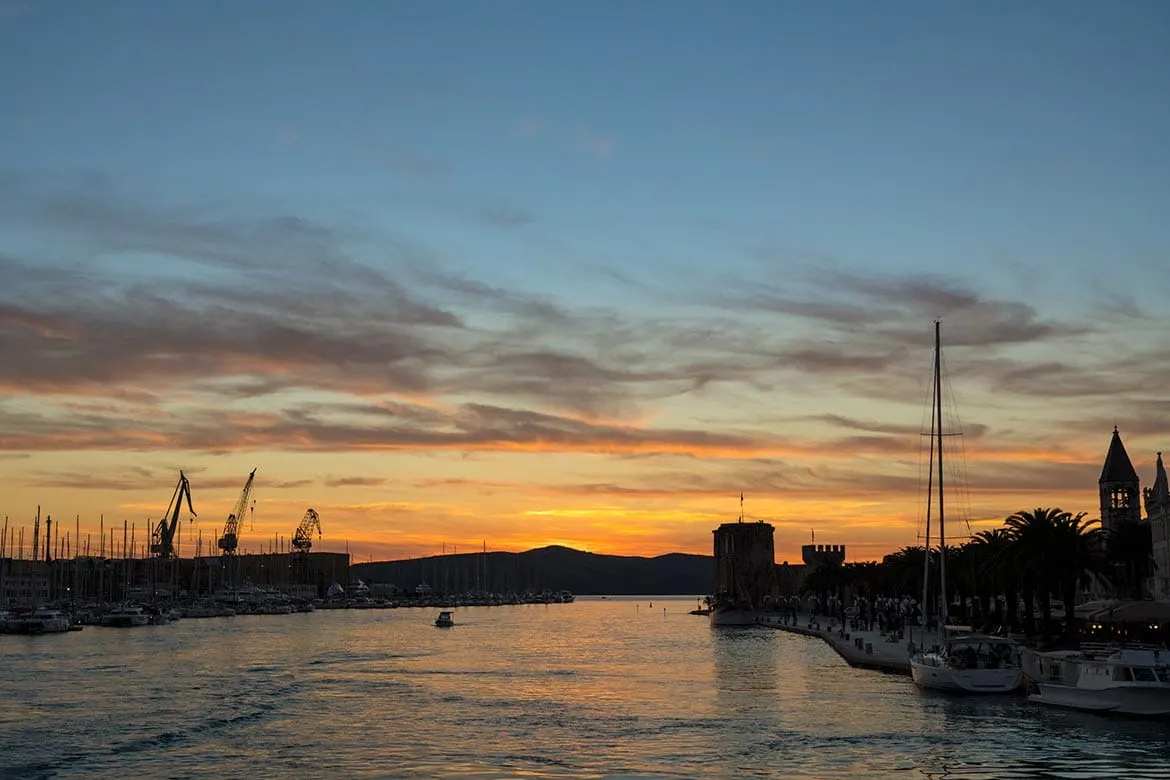 Go island hopping and enjoy the gorgeous natural splendour in Plitvice Lakes National Park or Krka National Parks. Be bathed in blue at the magical Blue Cave of the Blue Lagoon. Enjoy local wine and freshly caught seafood in the restaurants on Vis or Solta. You can even go to a new country by visiting Mostar in Bosnia!
I have created for you a list of my personal recommendations for the best Split day trips. You can reach all of these destinations within 3 hours from Split, so they are definitely on the cards for a day trip.
No matter which one you choose you're in for an amazing time!
Day trips from Split
1. Hvar Island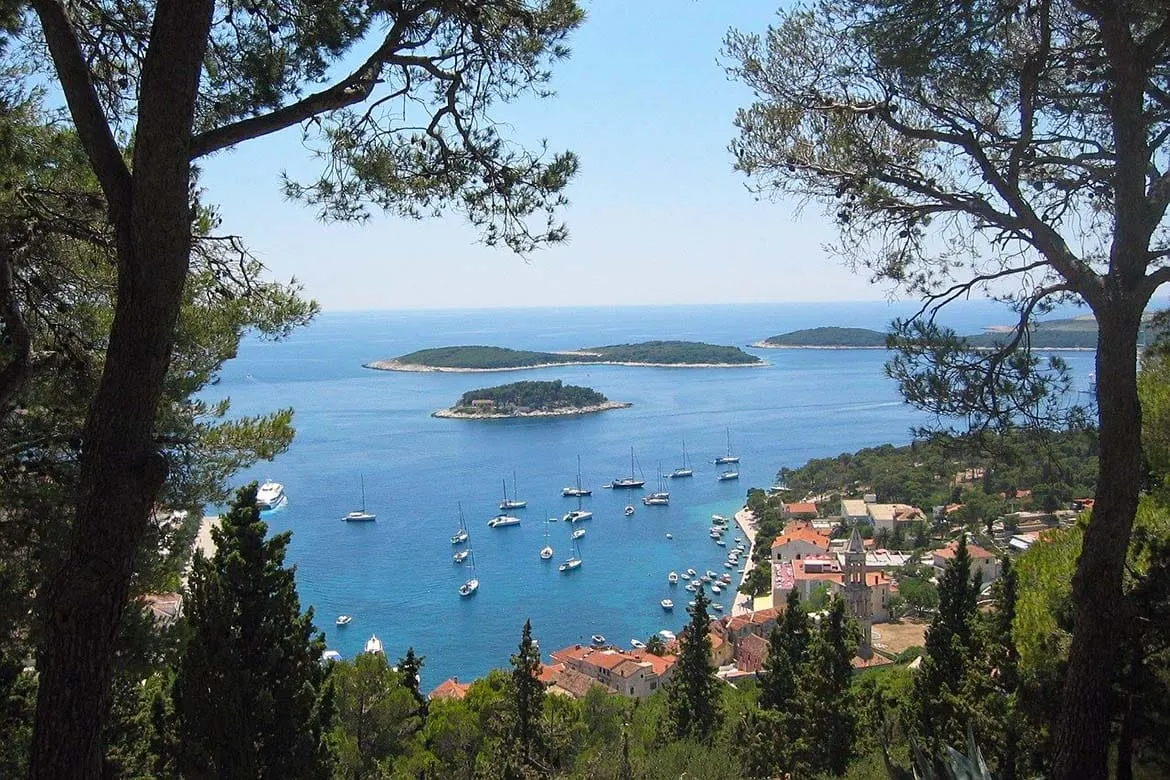 Mixing cobblestoned streets and medieval fortifications with high end dining and lots of lavender, Hvar a very attractive island and popular place to visit. This party island is frequented by famous folk, so you never know who you might bump in to.
Accessibly in only 1 hour by catamaran, this island is one of the most popular day trips from Split. You can even do it in half a day, or combine with other islands if you're short on time.
Outside of the towns, the island remains natural and quiet. That means you can go on some fantastic hikes into the countryside before heading back in to the towns in the evening. Or perhaps you'd prefer just lazing by the crystal blue waters.
One of the most popular tours in the area is the Hvar 5 Islands and Blue Cave tour. As the name suggest, you'll visit 5 of the most beautiful islands of Croatia in the Adriatic Sea as well as visiting the amazing natural phenomenon of the Blue Cave. Make sure you check out this tour because I can't recommend it enough!
2. Šolta Island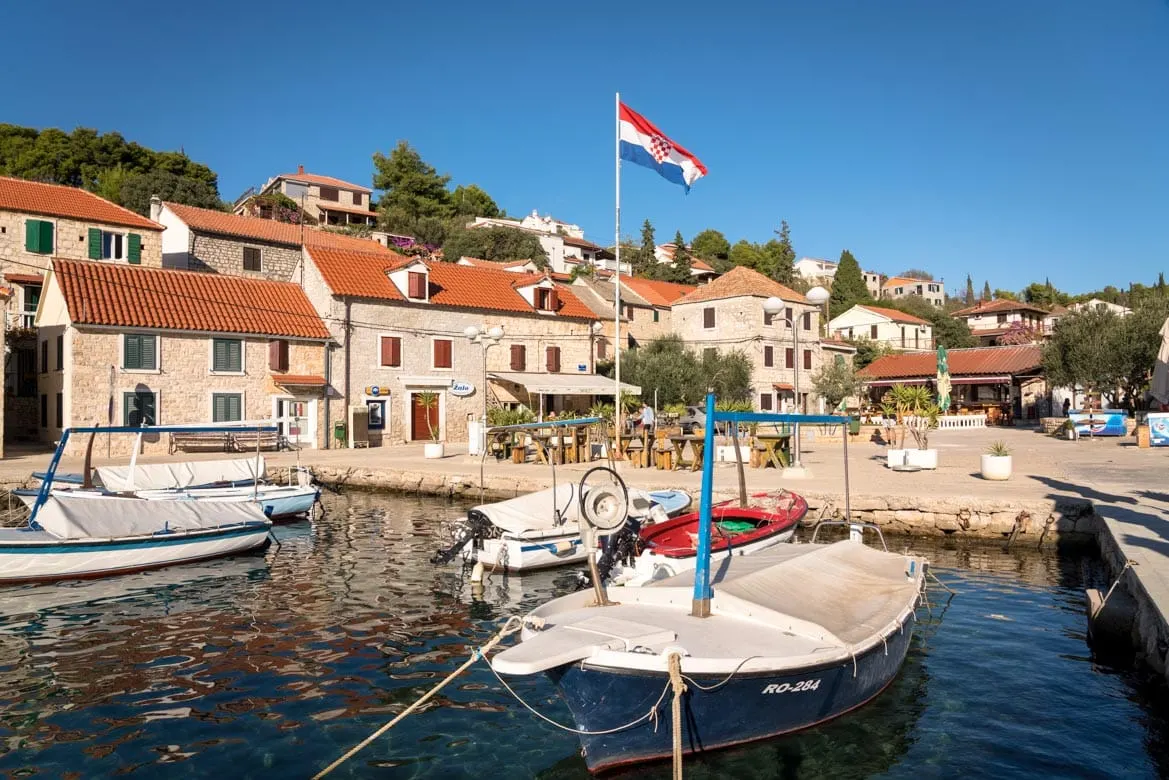 Šolta is a small island near Brač. It's just a shot ferry ride from Split which takes about 30 minutes. There are a number of ferries and Split tours headed there throughout the day.
Šolta is a magical combination of fishing villages, olive groves and vineyards. This makes it a wonderfully authentic place to view Croatian island life, especially in the quieter months of April and October. Eat at one of the traditional restaurants on the island and enjoy the locally sourced produce.
Maslinica is the most developed village on the island offers fantastic sunset views and is popular with day trippers. You can eat at one of the traditional restaurants on the island and enjoy the locally sourced produce. The food is always so good here.
3. Krka National Park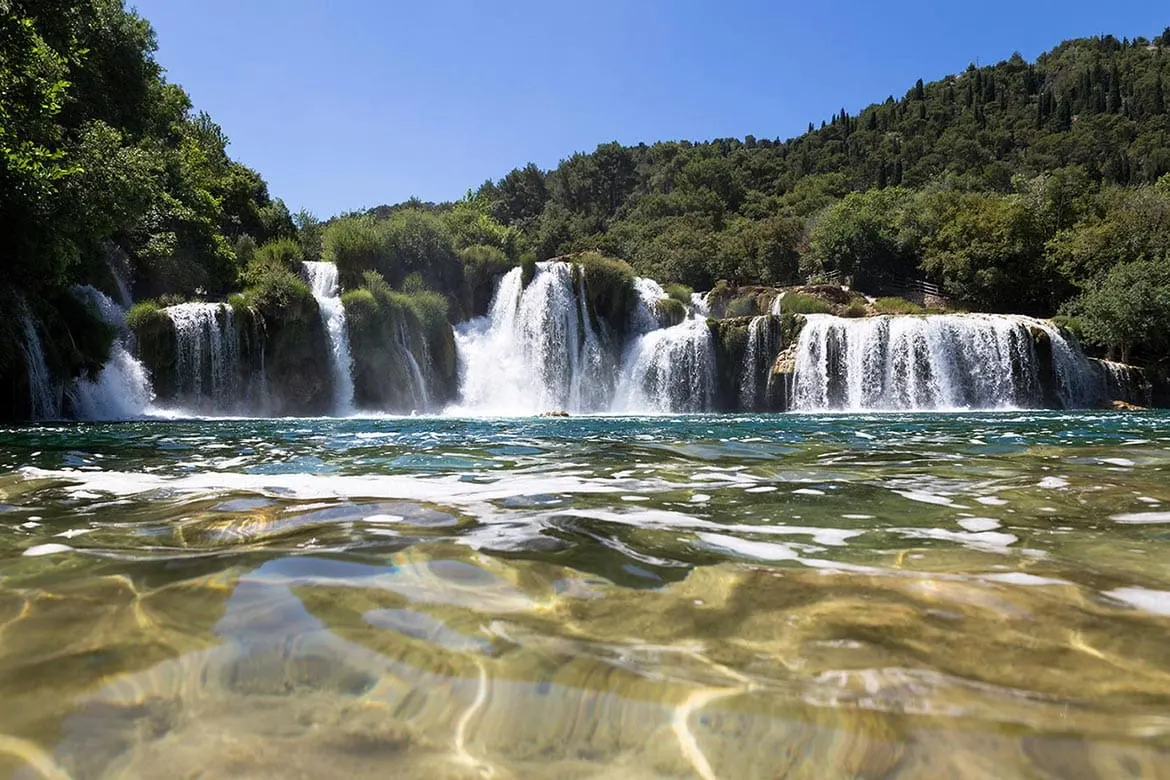 Multilevel waterfalls, rivers and emerald pools all await you at Krka National Park. I'd go as far to say, that Krka has some of the best waterfalls in the country. The Skradinski Buk creates an especially spectacular scene.
Spend your day wandering the trails enjoying the beauty of nature, then cooling off by swimming in some of the pools. You can also take short ferry rides to other parts of the park, including a monastery.
Popular but not crowded, and less than 1.5 hours from Split, this national park is a great alternative to Plitvice Lakes National Park.
This tour of Krkr National Park includes all entrance fees (which is really handy so you don't have to queue up when it's busy), all transfers and a local guide showing you around the park. It also includes a local spirit tasting session and a beautiful boat ride to some of the best viewpoints in the park.
4. Omis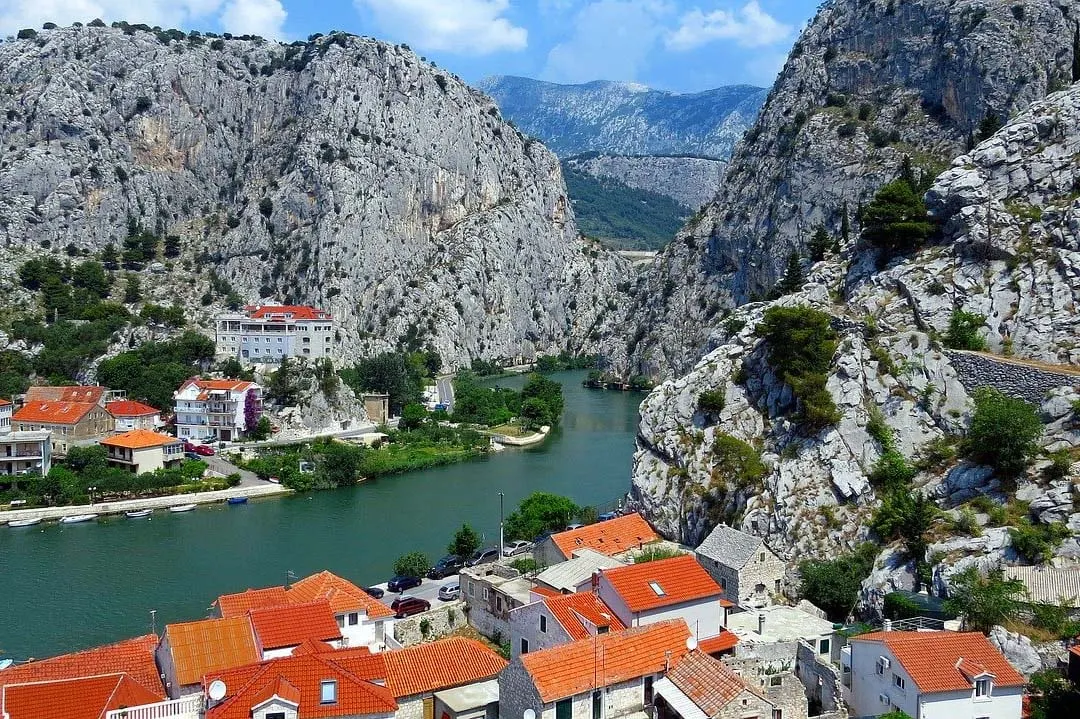 Set just 26 km south of Split, Omis is one of the easiest and quickest Split day trips. This historic mainland city was once under constant pirate threat. As such, you can find ancient fort ruins dotted around.
Omis is a great city for a day of adventuring which is why I love it so much. Activities here include white water rafting, kayaking, canyoning, hiking and zip lining through the trees. You can do all of that here and more.
Alternatively, if you fancy something a little quieter, get lost exploring the many alleyways, wander down the beaches, and enjoy the gorgeous sea views. Don't miss out on the local seafood restaurants while you're there!
On this half-day adventure tour of Omis you'll take go white water rafting in the beautiful Cetina River. Even though this sounds quite scary, the rapids aren't that quick so it won't push you out of your comfort zone too much. Also, the scenery here is just stunning.
5. Mostar, Bosnia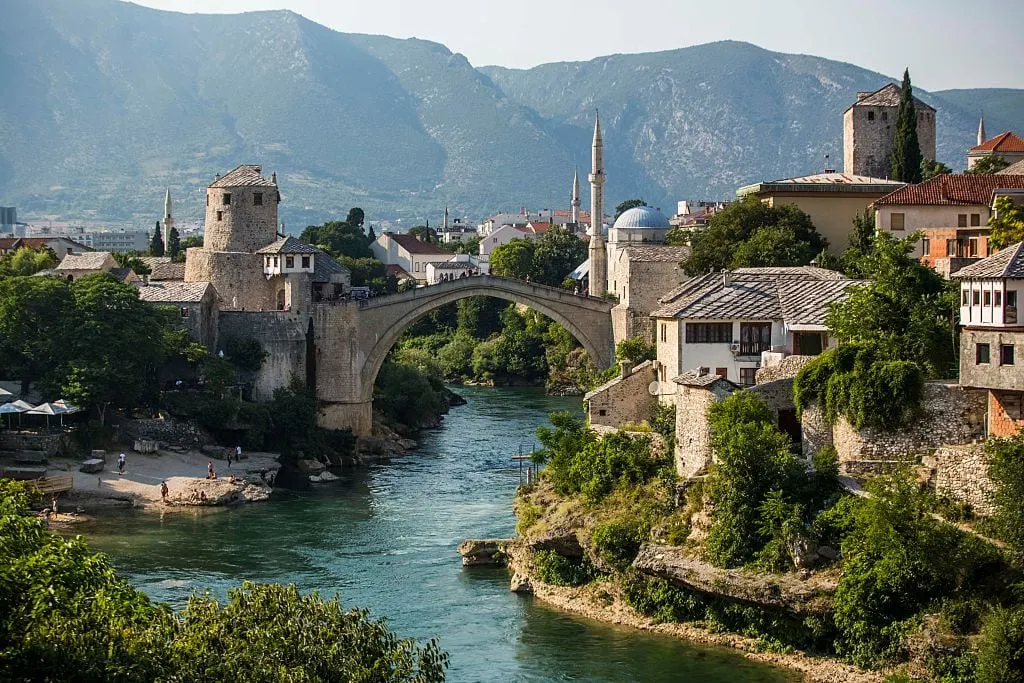 Located in neighbouring country of Bosnia and Herzegovina, on this day trip you can see a new culture, while adding another country to your list. Mostar is rustic, picturesque and in my opinion, one of the best day trips from Split. You can reach Mostar in 2 hours by car, or book yourself on a tour.
One of the main attractions in the town is watching locals showing their courage by jumping off the gorgeous and iconic 24m bridge. If you're feeling brave you can give it a go. As you may have guessed, I certainly did which you can read all about here!
While you're here, enjoy the historic feel of this town and drink a traditional Turkish coffee in the old bazaar.
6. Blue Cave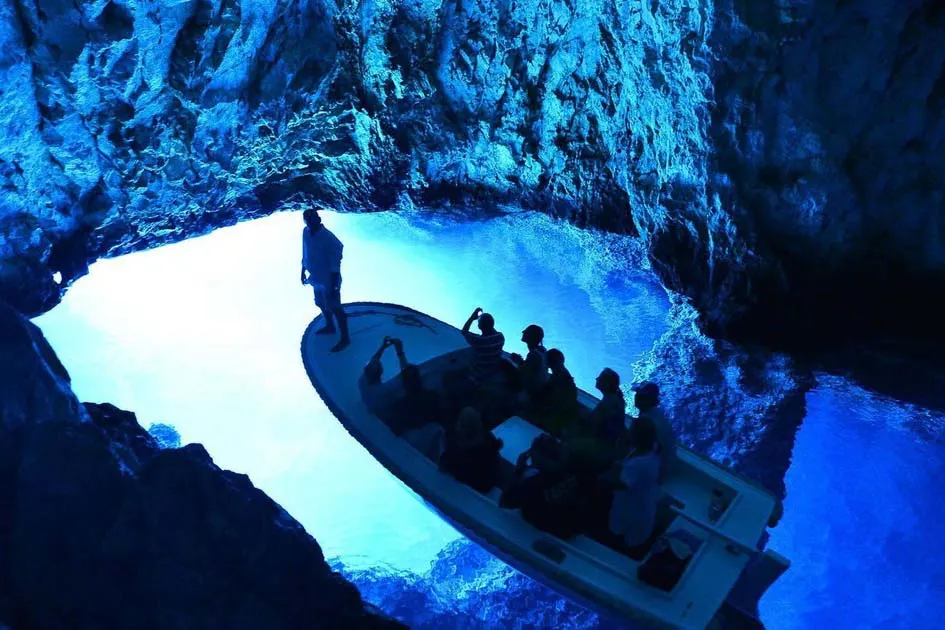 For a magical atmosphere, enter a grotto where the land meets the sea. From here you will be bathed in blue.
The Blue Cave is one of 26 caves on the island of Biševo. For a few hours a day, the natural light enters in cave in such a way that it is entirely lit up a gorgeous shade of deep blue. The best time to visit the Blue Cave is between 11am and 2 pm – although this changes slightly with season.
A tour of the Blue Cave is one of the most popular you can do in Split. One of the reasons for that is you can only access the lagoon on a Blue Cave tour. That's just the way it is I'm afraid.
On this full-day tour you can experience the flickering blue lights and natural beauty of the Blue Cave before visiting the Pakleni Islands. This tour also includes visits to Stiniva Cove and the island of Hvar too. This is such an amazing tour taking in some of the top sights in the area.
7. Plitvice Lakes National Park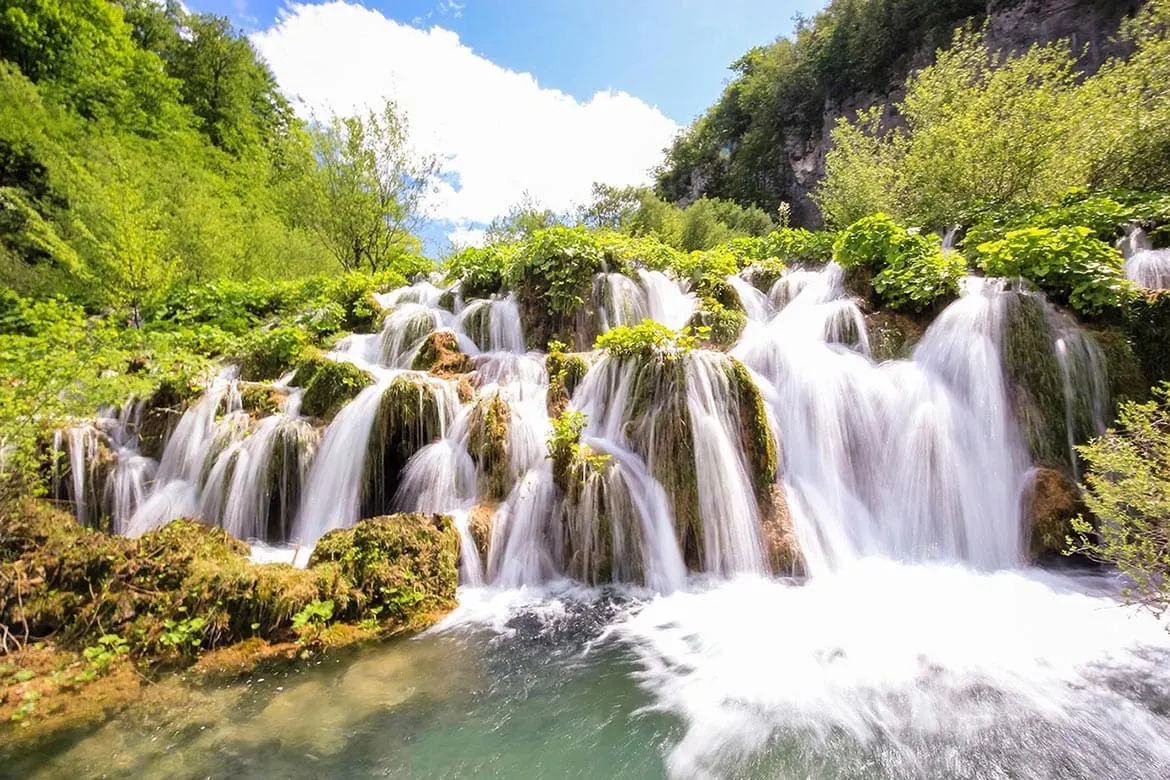 Plitvice Lakes National Park is one of the most beautiful waterfalls I've ever seen in my life. Make sure you factor in the whole day for the place because there is SO MUCH to see here.
Entry to the park includes electric boat transport, panorama train and visitor insurance. Tickets are available at entrances 1 and 2. Depending on the season, adult tickets range from 80-300 HRK per person.
At 2.5 hours commute each way, this is one of the further away Split day trips. But it is definitely worth it! Please note: This amazingly beautiful park can be very busy in peak season.
8. Vis Island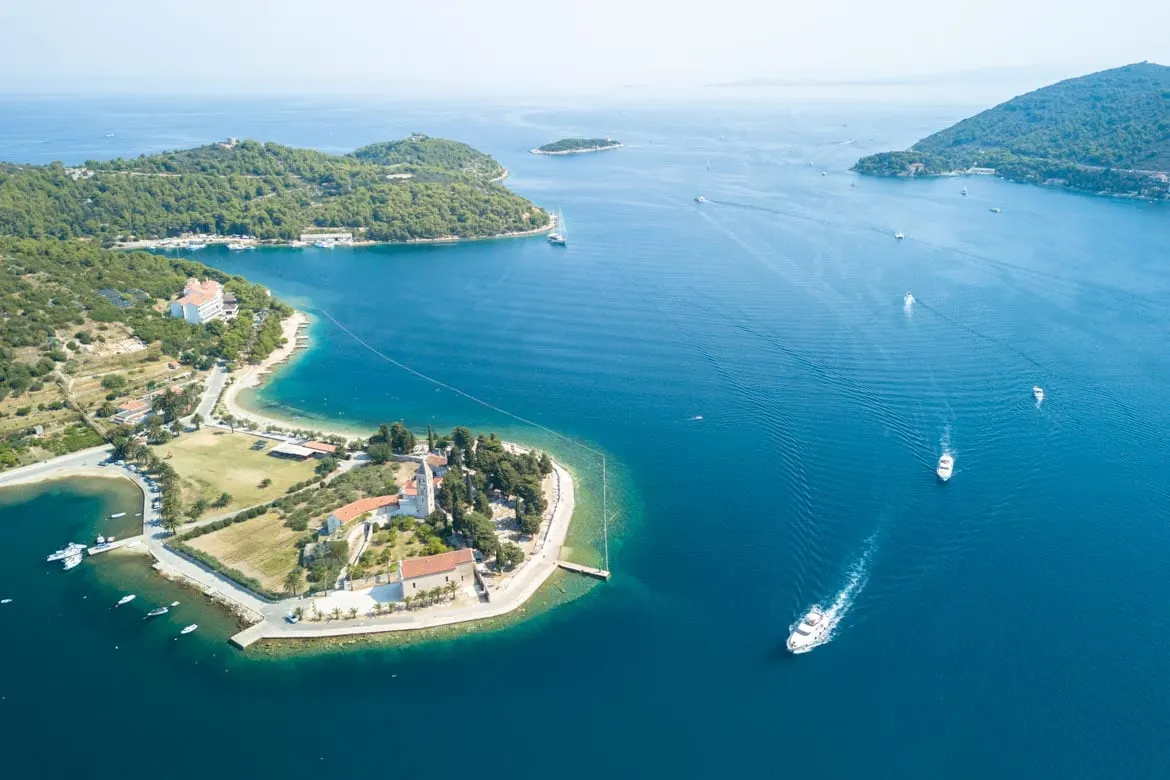 Located further away from the mainland and much less developed than the other islands, Vis Island is perfect place for travellers looking to escape civilisation. What I love about Vis Island is its rugged natural beauty. Again, out of season this place is super quiet too.
This island has its own kind of white grape, Vugava. So while you are here, head to one of the vineyards and try a glass of the fruity and sweet Vis wine.
You can reach Vis by boat, which takes approximately 2.5 hours. As it neighbours the island of Biševo, Vis is a great place to visit in combination to the Blue Cave.
9. Makarska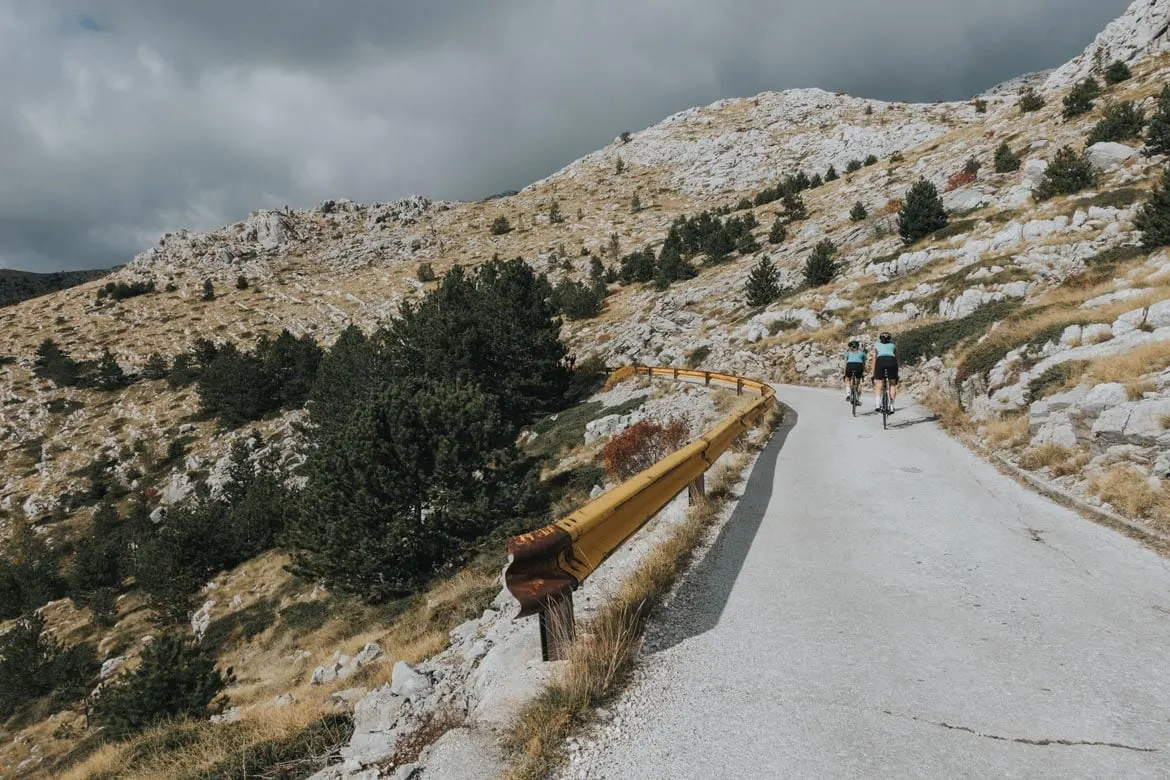 Makarska is gorgeous small town offering stunning views and Rivera lifestyle. Located on the mainland, 60 km south from Split, Makarska is a great selection for one of your Split day trips.
The Biokovo mountains surrounding Makarska offer excellent hiking and adventure sport opportunities. Popular activities here include mountain cycling, paragliding, and rock climbing.
The town itself hosts some restaurants and a lively bar scene (especially in peak season). There is also a beach to wander down and relax and unwind on if you're looking for some rest and relaxation. I really enjoyed Makarska – it kinda feels like a Croatian holiday hotspot which I liked!
10. The Blue Lagoon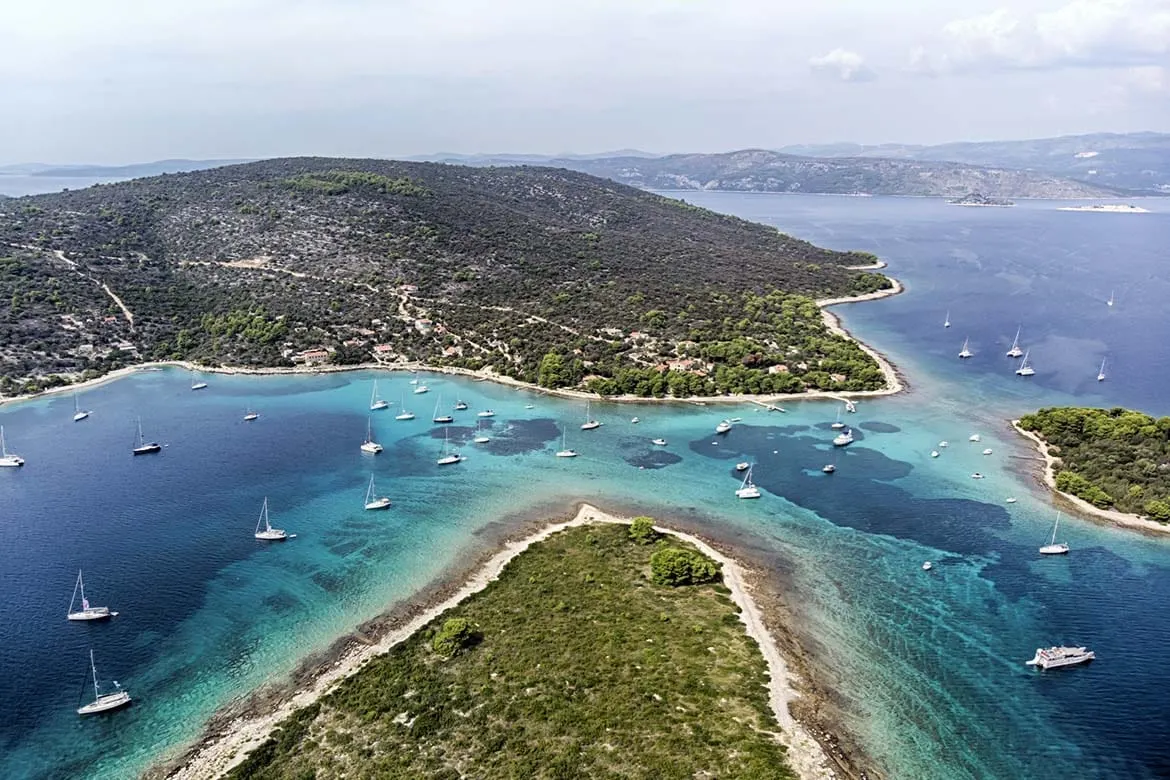 Just off the island of Trogir, this picturesque saltwater lagoon is a close and worthwhile addition to your Split itinerary.
Due to the calm and sheltered water here, a lot of marine life have made this lagoon their home. This makes the Blue Lagoon an excellent place to go snorkelling. A word of caution though, watch out for sea urchins when walking through the waters!
Because of the way the light reflects on the water, when it's a bright sunny day, the Blue Lagoon really pops with colour and comes to life. This place is packed during the summer season and tours can often be booked up very quickly.
After you've spent the afternoon swimming here and once you've worked up at appetite, head into the town of Trogir to enjoy a delicious local feast.
While I was in Split I went on a 3 islands tour which included visiting the Blue Lagoon. On this tour though you can snorkel in amazing turquoise waters at the Blue Lagoon, wander around the island of Šolta and explore the pretty town of Trogir too.
When it comes to Split day tours, I would say this one is up there with the best. I absolutely loved it when I did it myself!
11. Trogir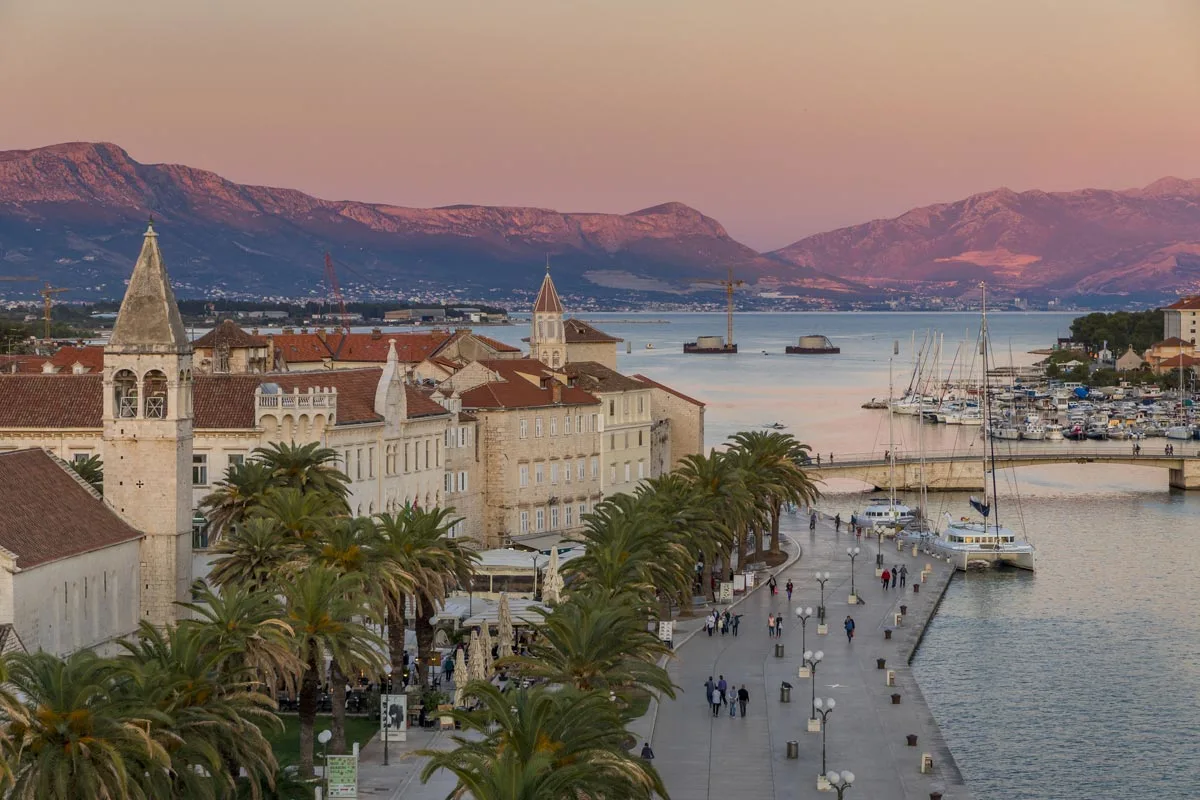 Trogir – the name of the main town and the island it stands upon – is located less than 30 km from Split and is close to the airport. The quiet town of Trogir boasts well preserved medieval architecture, waterside fortifications and a cathedral with elements dating back to 1240. In fact, this old town is so full of incredible historic architecture it was deemed to be a UNESCO world heritage site.
While you're here, I recommend you go for a waterfront walk and dine at one of the specialty seafood restaurants. This small island is quieter than Split and connected by road to the mainland, making it a great destination if you've hired a car.
12. Brač Island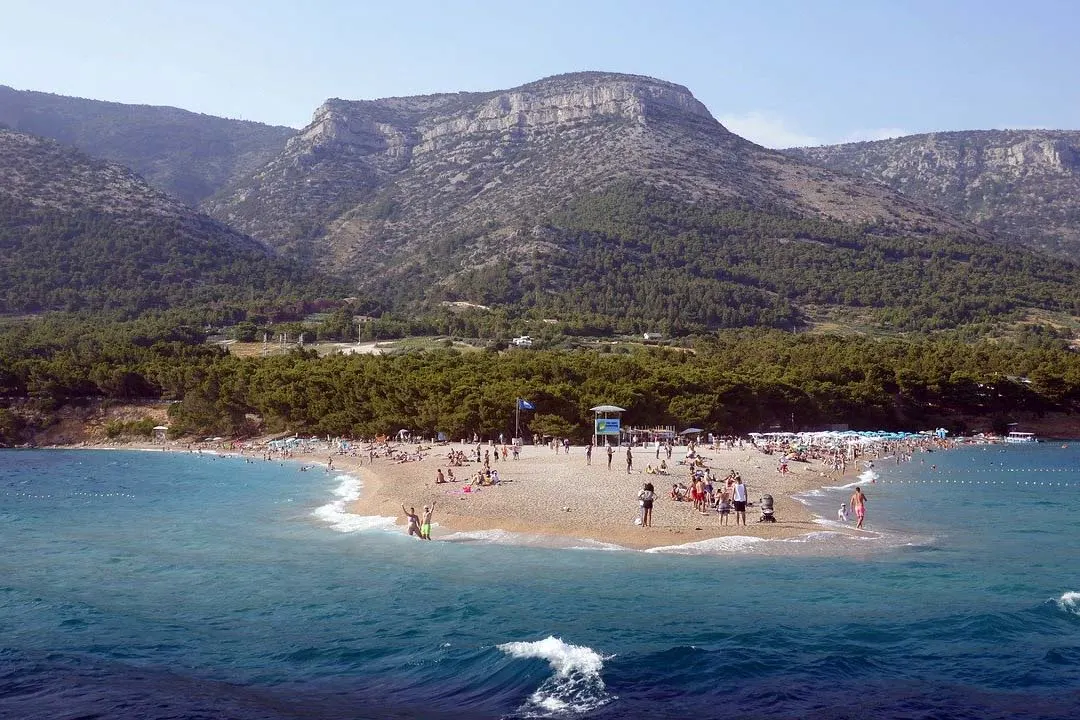 Brač is one of the largest islands in the area and can be reached in less than one hour from Split by boat. With Roman stonework, natural splendour and family owned restaurants offering delicious food, Brac Island should be high on your list of Split day trips.
I recommend spending your time on Brač going for a hike in the hills and then cooling off exploring one of the many bays. From the hills you will be rewarded with excellent views of the island. The bays have crystal clear, calm waters which are just perfect for snorkelling.
If you're looking to cruise the Dalmatian coast then this is the tour for you. On this tour you'll sail to the island of Brač on a gorgeous catamaran where you'll get to explore hidden bays and beaches. Also, one of the best bits about this tour is there's unlimited drinks throughout the trip. That could be very dangerous!
13. Dubrovnik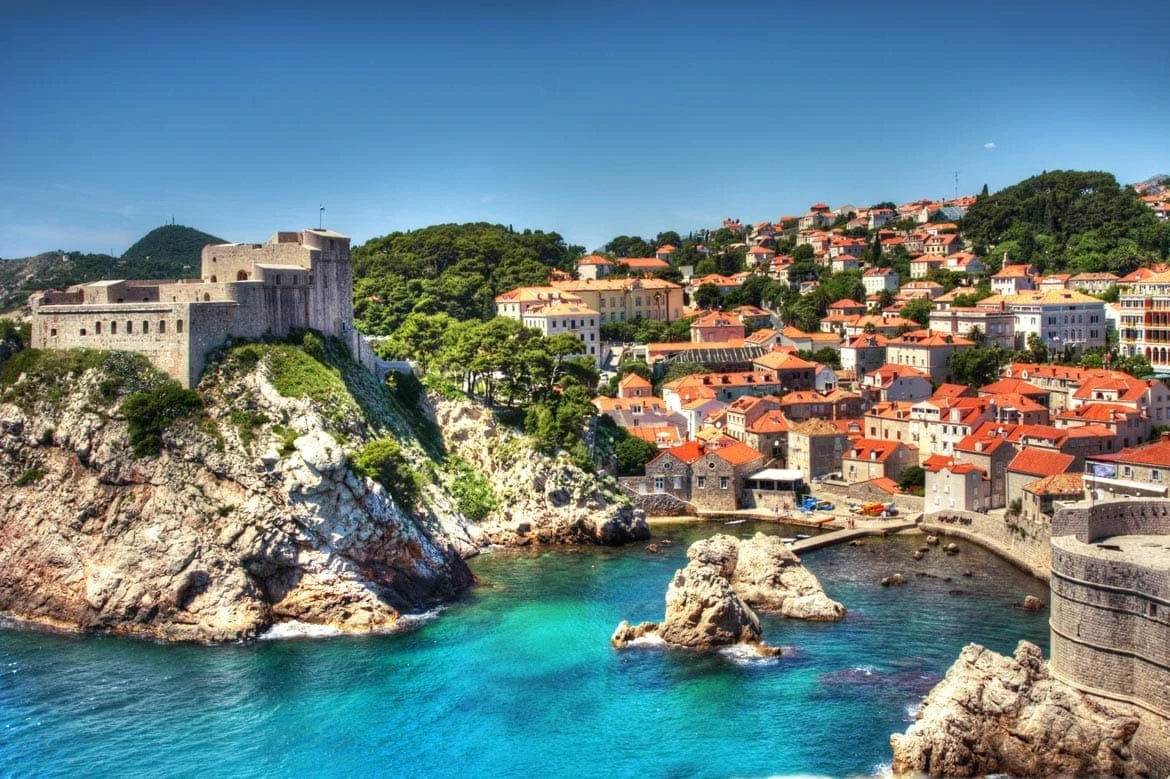 Dubrovnik, Croatia's capital, is located 230Km from Split, but well worth the day trip if you will otherwise miss it. The scenic coastline drive from Split to Dubrovnik is almost worth the journey itself.
Dubrovnik is a place that must be explored on foot. I've been a few times myself and every time I find a new alleyway to explore or local restaurant to eat at.
Game of Thrones fans can spend their time trying to spot the locations scenes were filmed. Or, if you're really keen, you can even take a Game of Thrones tour.
---
If you're looking to get the adrenaline pumping then make sure you check out my post on the best adventures in Croatia.
Are you planning a holiday to Croatia? If so which of these day tours from Split would you go on? Let me know in the comments below!
Like this blog post? Then make sure you Pin it for the future!