Catching the Bucharest to Chisinau train can be daunting at first, so here's everything you need to know about the train to Moldova (including prices!)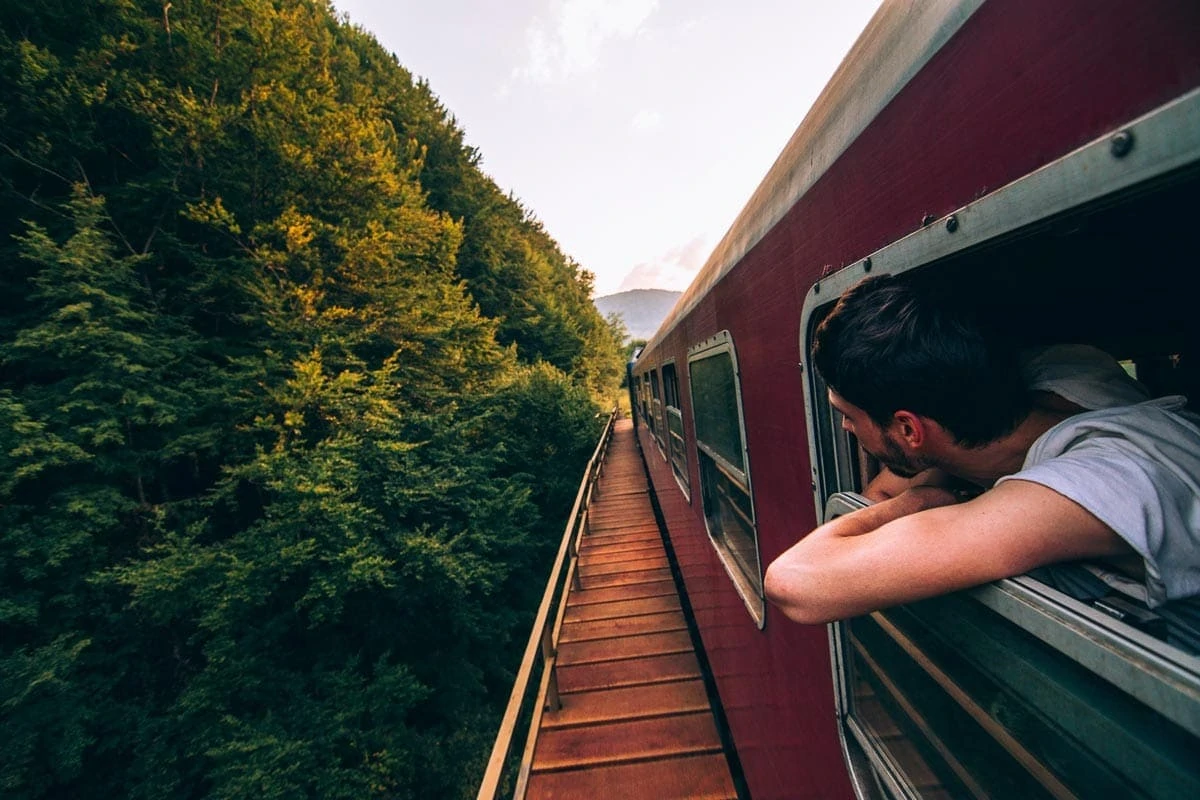 I can honestly say catching the train from Bucharest to Chisinau was one of the best train journeys I did while travelling through Europe.
This Soviet-era train harks backs to a different time in Eastern Europe. A time when Russia ruled the roost, and the Bucharest to Chisinau train isn't just a way of getting from one place to another, it is so much more than that. It's like travelling in a museum where you go to sleep in one country and wake up in another.
As many travellers will know, there is something quite romantic about travelling on a sleeper train from one country to another. I love nothing more than settling down for the night and watching the world go by through a window. Not only that, but it is always such an authentic experience.
The Bucharest to Chisinau sleeper train is no different, so here's everything you need to know about how to catch the train.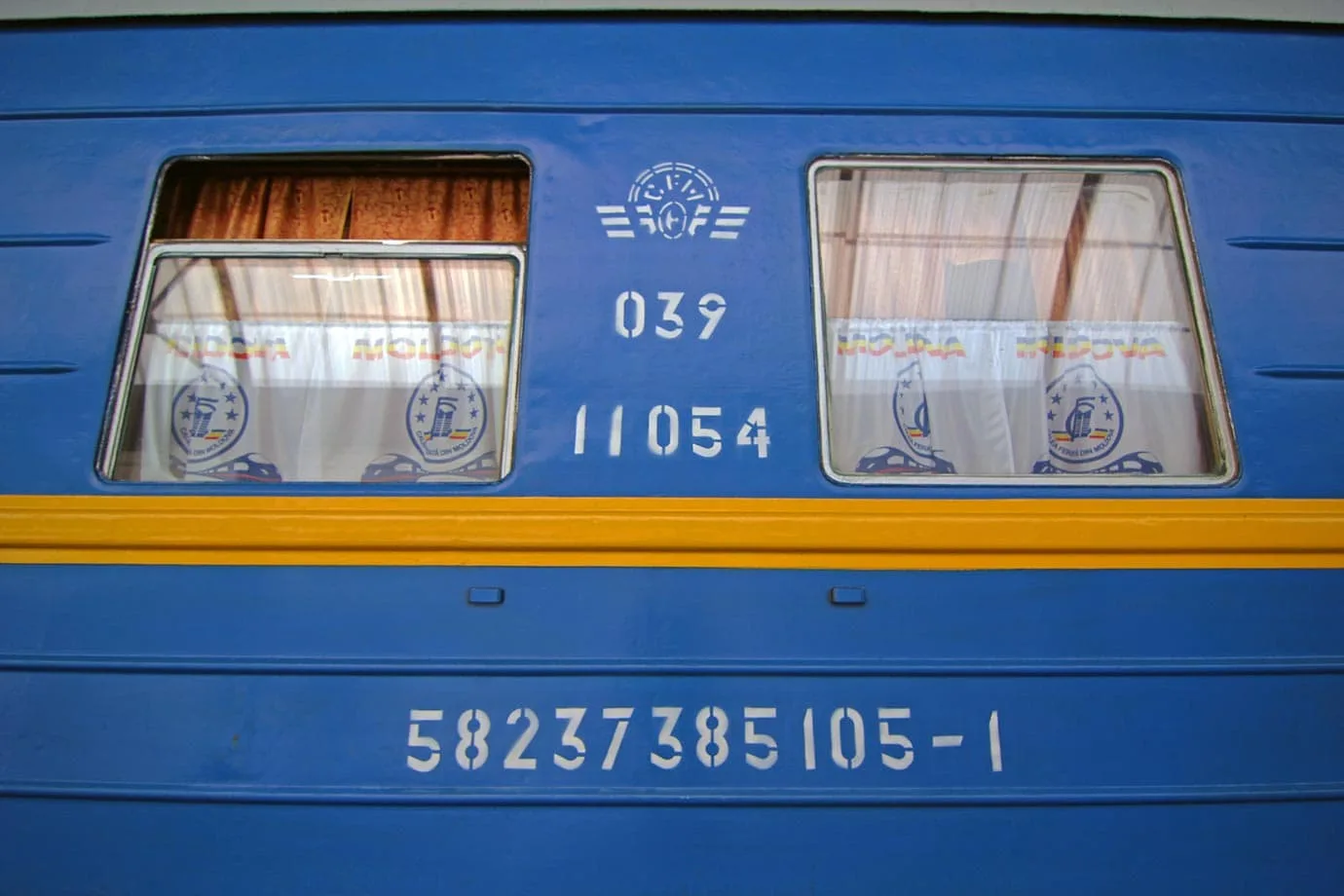 Bucharest train station
You catch the train from Bucharest to Moldova from the main international station; Gara du Nord.
Gara du Nord can be accessed from the metro stations (either line M1 or M3 will take you directly to Gara du Nord). A metro ticket costs 4 lei, so around about €1.
Once at Gara du Nord, you will need to walk to the international ticket office (this is on the far left as you face the station). Alternatively, ask someone where it is when you are there.
The ticket counter you want to buy a ticket from is booth number one.
How much does a ticket from Bucharest to Chisinau cost?
A train ticket from Bucharest to Chisinau costs 155 lei (approximately €36). This is a lot cheaper than flying to Chisinau.
The daily train leaves at 19:35 and arrives in Chisinau at 08:55. The trains are like German clockwork; they are always on time.
To find which platform it leaves from, check your train number with the main Gara du Nord departure board. The platform number should be in the top right of the ticket.
I would always recommend turning up at least 20 minutes before the train departs. Then you can pick up some snacks from Bucharest train station and ensure you've got the right platform. There is nothing worse than panicking and rushing for a train.
When you get on board the train itself, don't be alarmed when the conductor takes your ticket. This is routine and they will give it back to you upon arrival in Chisinau.
Unfortunately, you can't currently book a ticket online, though I'm sure this will change at some point in the future.
How long does the train take?
The train from Bucharest to Chisinau takes approximately 13 and a half hours, so make sure you've got plenty of food and water before you board the train.
As it stands there is no food carriage on board the train, so make sure you've got food with you if you want to eat. I ate beforehand, but it wouldn't of been a proper train trip without some sweets.
There are lots of places to eat at Bucharest train station beforehand though. Aim for there if you're looking for somewhere close by.
What's the room like?
As I am sure you can imagine, the Bucharest Chisinau train isn't exactly the most popular, so it's rare to share your room with more than one other person (there are four beds per room).
If you really want to be on your own, often there are spare, empty rooms so just walk along the carriages looking for a different cabin.
Speak to the conductor, offer him a tip and ask if you can change rooms. This is almost guaranteed to work if you want your own room.
I actually found the beds surprisingly comfortable. Also, each cabin comes with its own fresh bedding. Again, I found everything clean and comfortable.
As you can see, there's a little table in each cabin where you can eat off. There are also plugs in each room too. Just make sure you bring your adapter as you'll need that.
All in all I found the rooms really nice. They had this old-school luxury to them.
Crossing the border from Bucharest to Moldova
Your passport will be checked twice; once when you leave Romania, and once when you enter Moldova.
Now, this border crossing can take quite a bit of time (on my return it took around three hours). This is because they need to change the wheels on the train (yes, you read that right – they need to change the wheels).
Russian train tracks are slightly winder than the European standard tracks – this is known as Russian broad gauge.
The reason for this is because Russia wanted to vet which trains entered their country. It effectively was a barrier on all train tracks along the Russian border. They wanted to prevent the smuggling of drugs, guns, money you name it, into their borders. Also, they wanted to stall the Germans should they ever invade Russia, hence the difference in track size. These days it is just a major inconvenience.
To change the wheels, they have to hoist the train up and physically pull the wheels out from underneath it; as I am sure you can imagine, this can take some time.
As this usually happens around 1 or 2am, the best thing you can do is keep your passport in your pocket and drift off to sleep; a border patrol guard will wake you if they need anything.
Once you've got through the border, it is straight to the capital city, Chisinau. Or as the locals spell it, Kishinev.
Once in Chisinau, save yourself the time and hassle by getting a taxi to the city centre. It'll only cost 30 lei (approximately €2). A quick word of warning: the Moldovan lei is different to the Romanian lei. That can be quite confusing when you arrived early in the morning.
Otherwise, there are trams outside the station, but good luck working out which is the right one.
Dangers and annoyances in Moldova
Beware of people speaking surprisingly good English wanting to help you out – more often than not it is a scam or they want something.
Either they will want money for giving you the information (as if you couldn't work it out for yourself), or they might try this:
If it is obvious you've never been to Gara du Nord before or that you've just come from another country, they will offer to pay for your ticket for you knowing you won't have any Romanian lei.
Obviously feeling bad some 'kind' stranger has just paid for your ticket, you immediately go to an ATM machine to repay them back.
Once they see how much money you have taken out, they will ask for a fee for 'helping you out'. If you get to this stage, just give them 10 lei (approximately €2) and walk away.
This happened to a couple of friends of mine, so it does actually happen!
Bus from Bucharest to Chisinau
For those of you, there is a Bucharest to Chisinau bus if you'd prefer. The journey is around 320 miles and can take up to 10 hours. However, all of that depends on traffic and what time you leave.
Personally, I would always recommend the train as I find it such a romantic way to travel. Also, the fact that it's a night train to Moldova means you can save on accommodation and sleep on the way. There's nothing quite like waking up in a new country!
---
So there you go. That's everything you need to know about catching the train from Bucharest to Chisinau.
As I said, catching the Bucharest to Chisinau train is such an amazing experience and it was definitely one of my highlights while travelling around Eastern Europe. Just give it a go and you'll find out for yourself!
Have you ever caught the train from Bucharest to Chisinau? It so what did you think of the experience? Let me know in the comments below!
Like this blog post? Then make sure you Pin it!