When it comes to Central America there's a lot of bad advice out there, so here's what solo travel in Honduras or El Salvador is really like.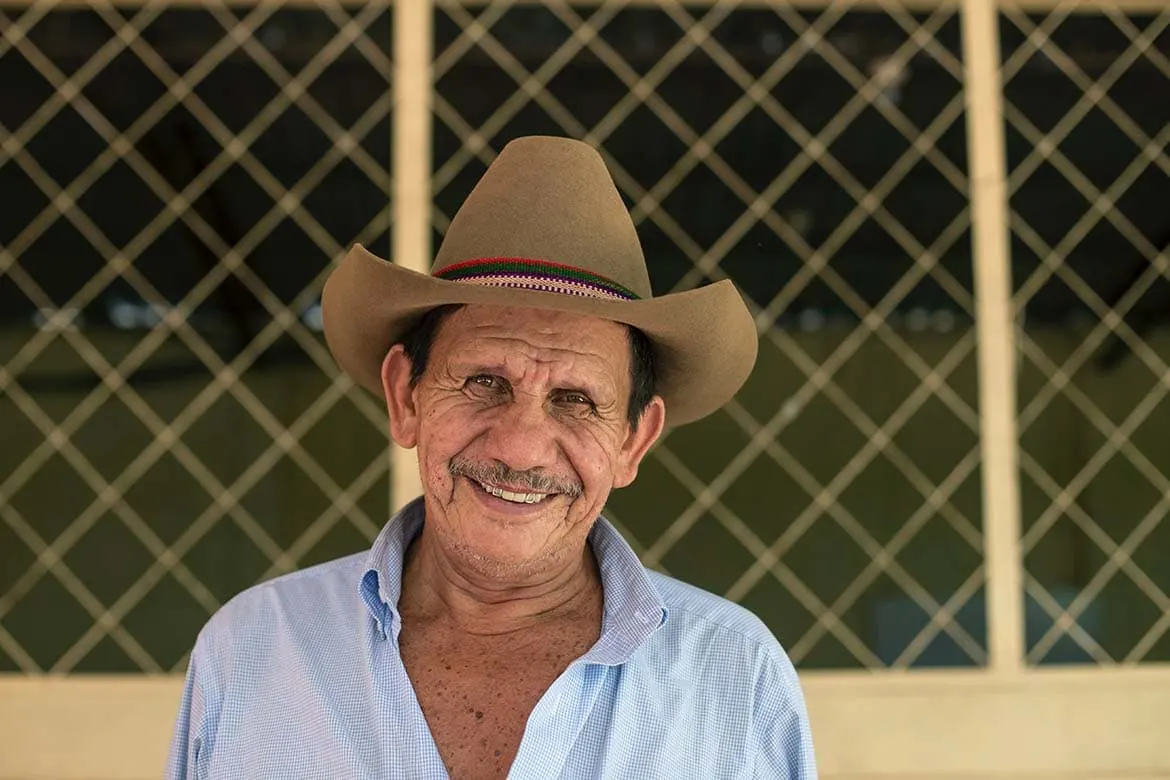 Don't travel to Honduras. Don't travel to El Salvador. You will be ripped off. You will be mugged. You will have a bad experience. These are the words you'll often hear from people travelling around Central America. Do you know what I say to that? Bullshit.
I can't tell you the number of times people have asked me over the years "is it safe to travel to Honduras?" or "is it safe to travel to El Salvador?" I get it, people are worried. But I don't want you to miss out on authentic experiences because of something someone else said.
If you're not too sure whether you'd like to visit Honduras or El Salvador, then check out this video of El Salvador below. It might just change your mind…
Solo travel in Honduras
I first crossed the border into Honduras from Guatemala via Belize. Three countries, two border crossings and only a matter of hours. It was a bit of a round about route but I'd finally made it into Honduras. This was only the beginning of my mammoth journey though.
With no Belizean dollars, Guatemalan quetzales, no Honduran lempira and only a handful of US dollars to my name, it was always going to be a tough ask travelling from the border all the way into the heart of Honduras with the money I had. That was the plan I had when setting off from Belize early in the morning. I don't know why, but I thought it might be possible.
After catching the boat from Punta Gorda in Belize to Puerto Barrios in Guatemala, I was greeted by the usual street hawkers the moment I stepped foot on dry land.
Immediately there was a cacophony of sound: "You going to Honduras? Come with me. No, there is no direct bus. No, there is no local bus. No, the bus terminal is miles away. In fact, there is no bus terminal. Look, I will take you to Honduras. Trust me. Follow me."
Purely on where I was and where I was going, purely on reputation of what other people had said, I was very wary and I didn't want to take my chances. And there was no one I could ask.
Worryingly, immigration didn't really have a clue, and the only person who spoke any English was one taxi driver. Just the one. Genuinely.
This left me with little choice but to listen to what he had to say and to trust him (well, trust him much like you'd trust any taxi driver).
So, I went with the one taxi driver; Hector.
It turned out that Hector was a one man tourist board and a font of knowledge. He told me everything I needed to know in terms of immigration, infrastructure, how much it was going to cost me and all about the other travellers who had been in my situation (obviously I wasn't the only one), but I still had one major problem; I still had no money, the last of my US dollars going to Hector.
But Hector being Hector, a guardian if somewhat swarthy angel, and Honduras being Honduras, he told the bus conductor all about my situation. He explained I had no money on me, but that I could pay once we got to our final destination.
When I got on the bus I repeated that I could pay when I got to San Pedro Sula (which coincidentally is the murder capital of the world – the worse thing I witnessed there was they overcooked my fried chicken), and suddenly being cashless wasn't a problem at all. All it needed was the helpful bus conductor to show me where the ATM was once I arrived.
On the way I didn't get murdered, I certainly didn't get ripped off, and it was the complete opposite of a bad experience. It was a good one. In fact, it was one of my most endearing memories of backpacking Honduras.
It just goes to show kindness can go a very very long way.
Solo travel in El Salvador
Next up, El Salvador. If you make it through Honduras without anything bad happening to you, well, you're lucky, but El Salvador is a different matter. It's a completely different beast, and your luck is bound to run out. This time you will be ripped off. You will be mugged. You will have a bad experience. Again, bullshit.
The hardest thing about backpacking El Salvador was getting there. For me this involved seven buses, two taxis, a tuk tuk, a bit of walking and a lot of time (14 hours to be exact).
And what greeted me when I arrived? One of the most beautiful stretches of coastline I have ever seen in my life with only a handful of tourists to share it with, presumably because the rest were scared away.
The only minor annoyance I witnessed in both countries was one guy, drunk, asking us to buy him some food. And you know where he was from? The USA. Figures, right?
Negativity always breeds negativity, but the thing I hate about these scare stories is that they work. There are definitely fewer solo travellers in Honduras and El Salvador, and I think that that's really sad.
Forget about Honduras vs El Salvador. Both are amazing countries with so much to offer. Both are definitely worth visiting. Like anywhere, like life generally, you just need to use a degree of caution and always plain common sense.
While travelling through Central America the only times I've heard anything going wrong is when backpackers or travellers have messed up themselves.
You'd be surprised at the number of times I've had this exact conversation:
Backpacker: "I was mugged in [insert country name here]"

Everyone: "Oh no! That's shocking! Ohhhh, I was thinking of going there; I had better be careful. In fact, I'll think about it."

Me: "How did it happen?"

Backpacker: "Well, it was pretty late at night, around 2am, and I was wasted while walking along the beach. I did a bit of the naughty powder and I got kinda lost, so when some guy came over I tried to ask him for directions. The next thing I know is he mugged me."

Me: "You're an idiot."
The thing is, if you're going to put yourself in those situations then you're always going to expose yourself to a certain amount of danger, regardless of where you are in the world. Minimise the risk, minimise the danger.
When it comes to deciding where to travel to next, my advice is this: Don't let other people influence your judgement. Decide for yourself and form your own opinion.
And as for Honduras or El Salvador, go and see it for yourself and see what it's really like. It'll surprise you, but in the best possible way.
---
What do you think about travelling in El Salvador and Honduras? Do you have any advice to give? Let people know in the comments below!
Like this blog post? Then make sure you Pin it!