Here's a list of the best things to see, do and eat when visiting Greenland
Taste Glacier Beer in Narsaq – This is an easy one. Qajaq (pronounced Kayak) Brewing has been taken over by Icelander Fridrik Magnusson and the results are delicious. While visiting Narsaq, we saw how the company is using glacier water to create a beverage you can't get anywhere else in the world. You can guzzle a pint while visiting Hotel Narsaq in their café.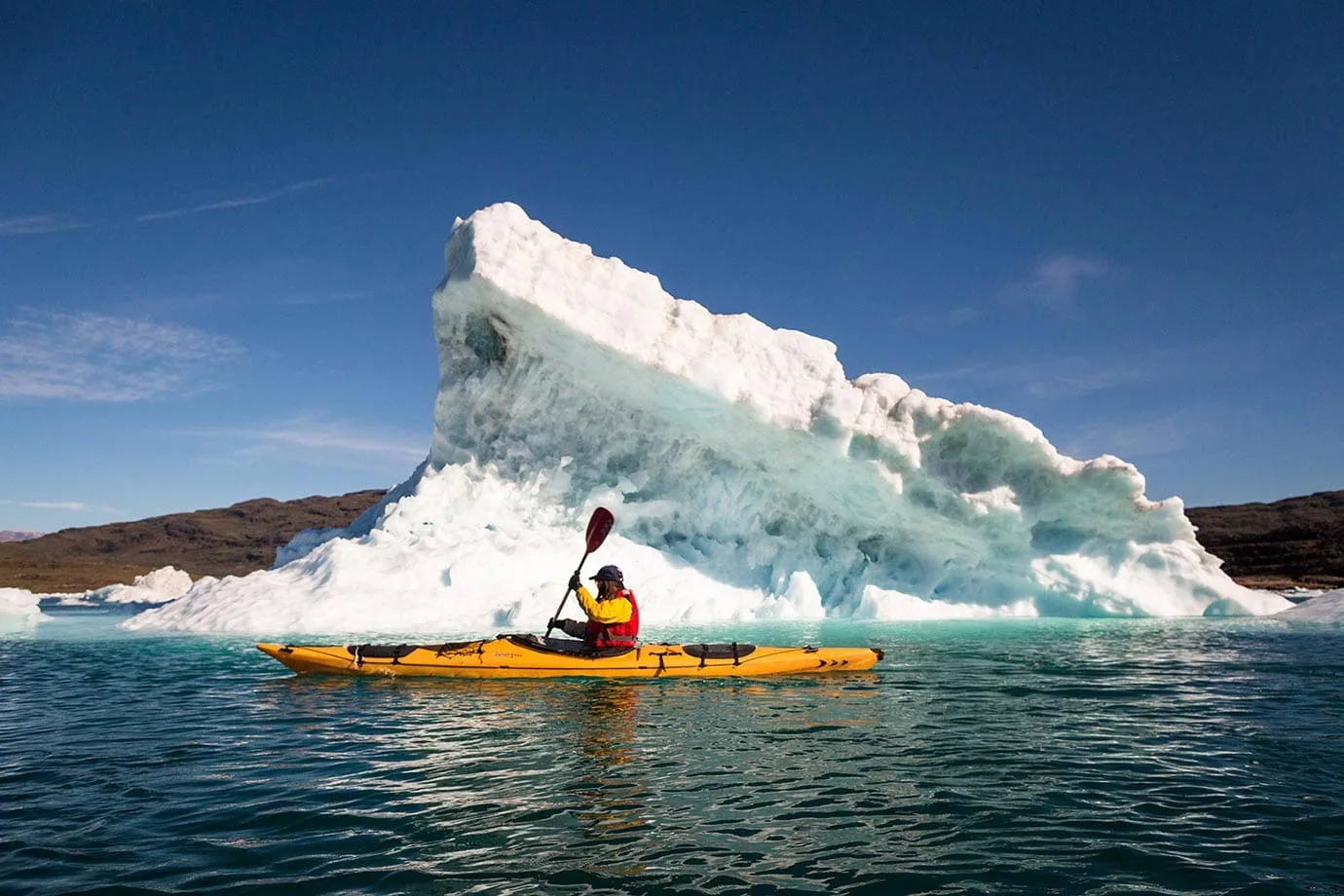 Kayak with Icebergs in Tasiusaq – This was one we were all really excited about. How often do you get the chance to kayak amongst icebergs? It was as beautiful as it sounds and a really unforgettable experience. Make sure to bring your camera on this one.
Go Clubbing in Nuuk – Don't even get me started about Manhattan Nightclub. The carpets alone make it worth the visit. This place is huge and I can only imagine it getting quite packed on the weekend, as it's the only nightclub in town. Oh, and there's a swing…
Eat salty licorice from the bulk section of Brugsen – Alright this might be a biased addition to the list but that's the point, right? I'm obsessed with salty licorice (a Scandinavian specialty) and I had an addiction to the bulk candy section at the local grocery store while in Nuuk. Just make sure you get enough to share.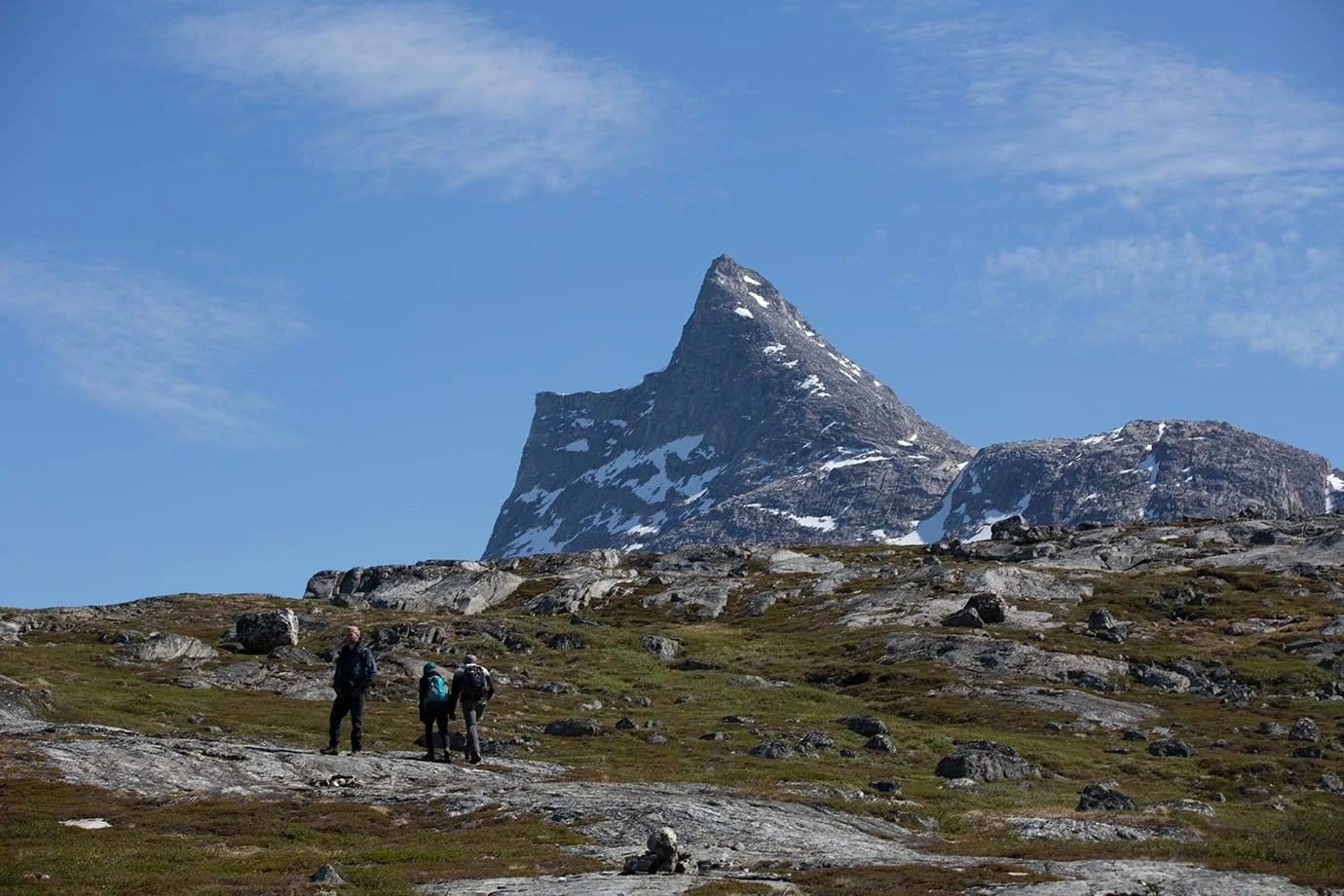 Hike, Fish and Eat with Touring Greenland – I think my post here says it all, but this was absolutely one of the best days of the trip and just in general, to be honest. With Touring Greenland, you can go out for an incredible day: starting with a boat ride, epic hike and ending with a little fishing and having it prepared for you by an all star chef. All around, the best of Greenland, by far.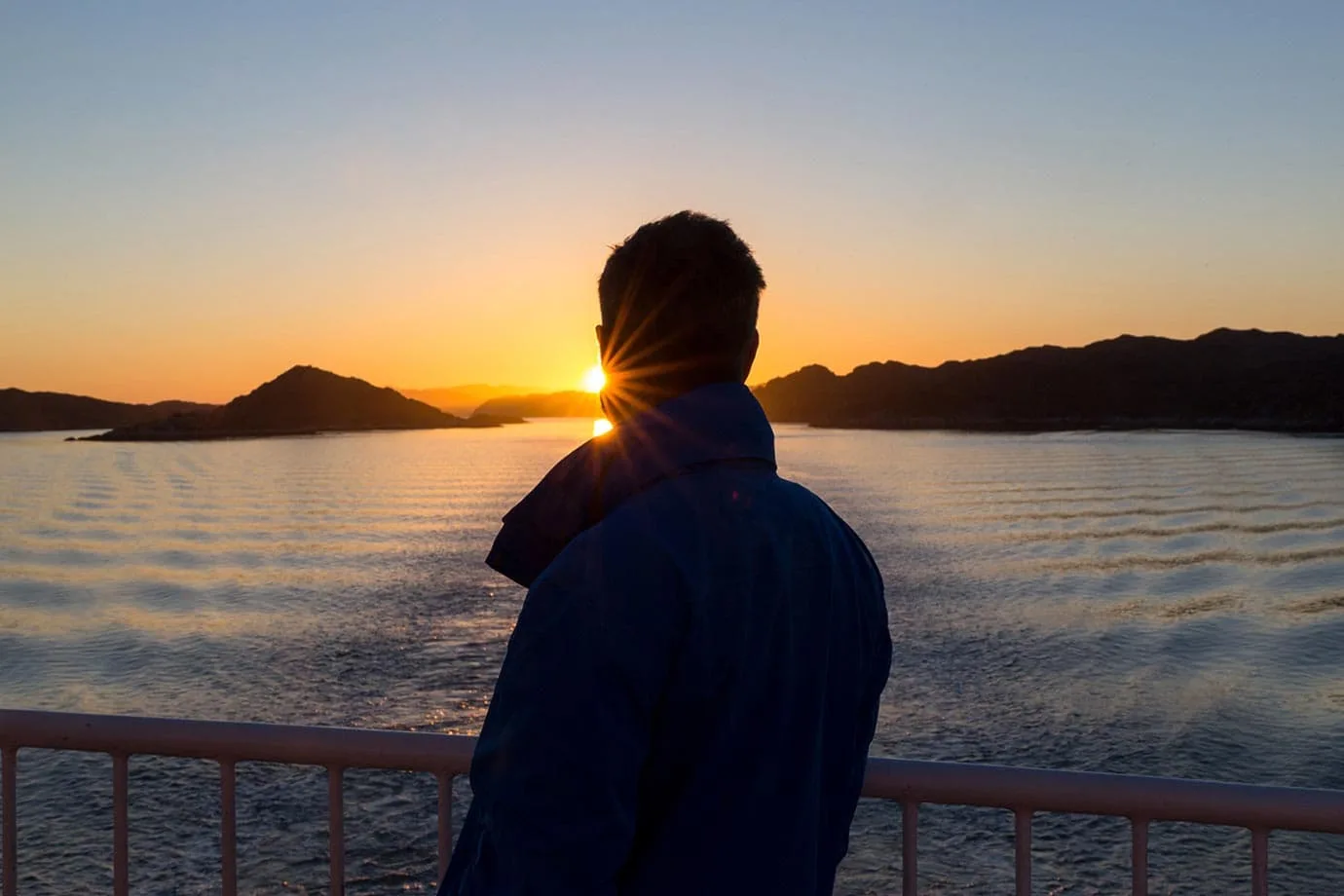 Stay Up Late and see the Midnight Sun – One of my favourite things to do while in Greenland was go out at night, with a cup of tea or a glass of wine or whiskey, and watch the sun coast along the horizon. It's hard to find anything but an incredible view in Greenland and of course, the further North you are, the longer the sun lingers. It was so peaceful to just sit and watch and it was in these moments that I really felt energy of this place. It also makes for some beautiful photos.
Have a Traditional Greenlandic BBQ at Inuk Hostels in Nuuk – At the Inuk Hostels in Nuuk, you can not only stay in waterfront cabins but you can also be treated to a traditional Greenlandic barbecue. What does this entail? Cooking up whale, seal and other local fish on the rocky beach and staying warm by the heather charged fire. We learned so much about the history of how Greenlanders eat however we won't be attempting this ourselves anytime soon – best to leave it to the experts.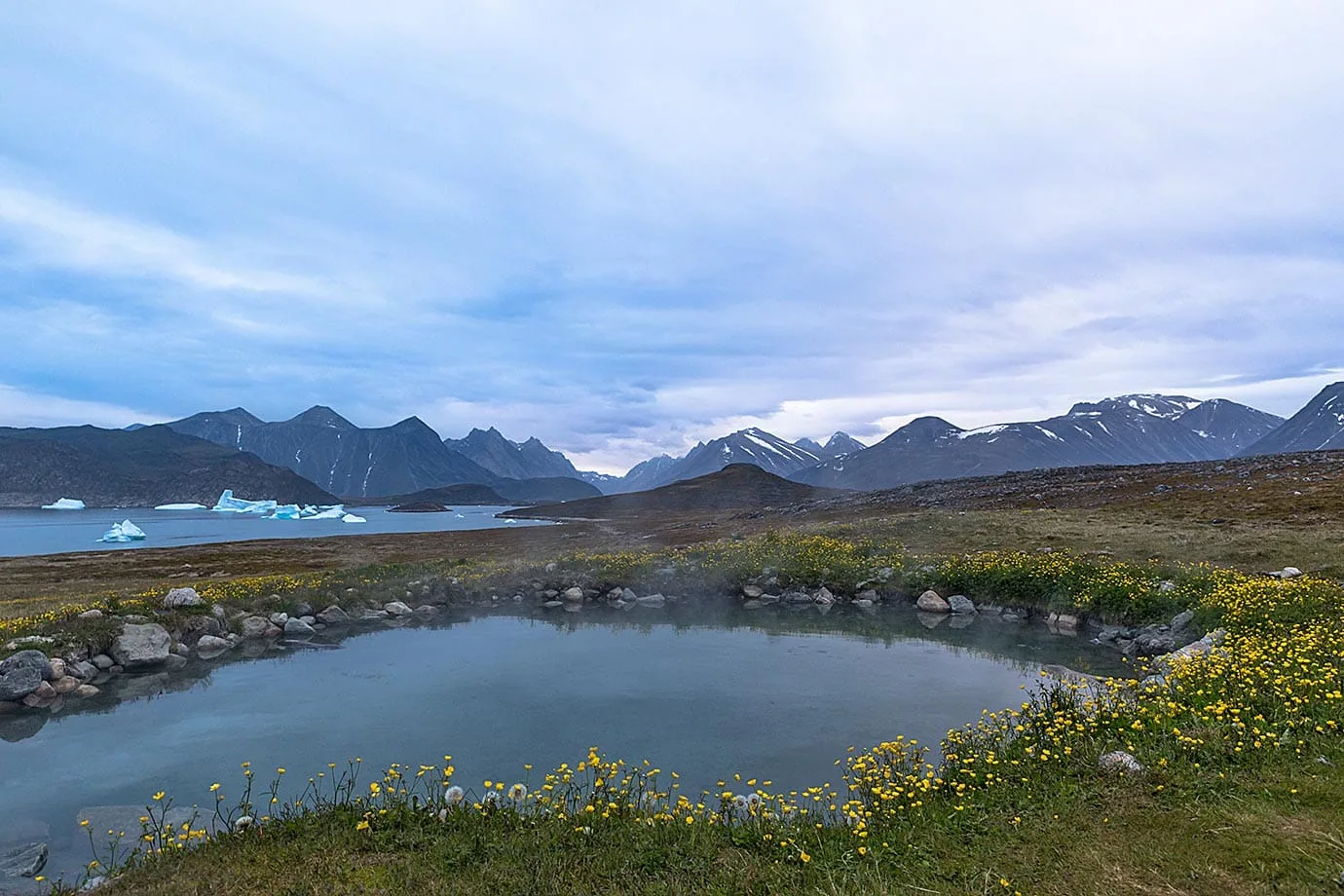 Visit Uunartoq: Southern Greenland's Hot Springs – About an hour outside of Qaqortoq, you can visit natural hotsprings on the island of Uunortoq. I'm sounding like a broken record, but this place was just jaw-droppingly beautiful. I sat back in the warm pool and counted myself very lucky to be able to come to such an exclusive and untouched spot.
Take the Arctic Umiaq Line – I'm not one for cruises, but the Arctic Line isn't really that. Sitting on the deck, letting the sun warm you and watching icebergs float by is more entertaining than any Hollywood blockbuster, in my opinion. When you get too cold, go inside and warm up with a coffee and a hot meal, and then head out again and I'm sure the landscape will have changed. We went from Nuuk to Qaqortoq but there are many destinations on the route.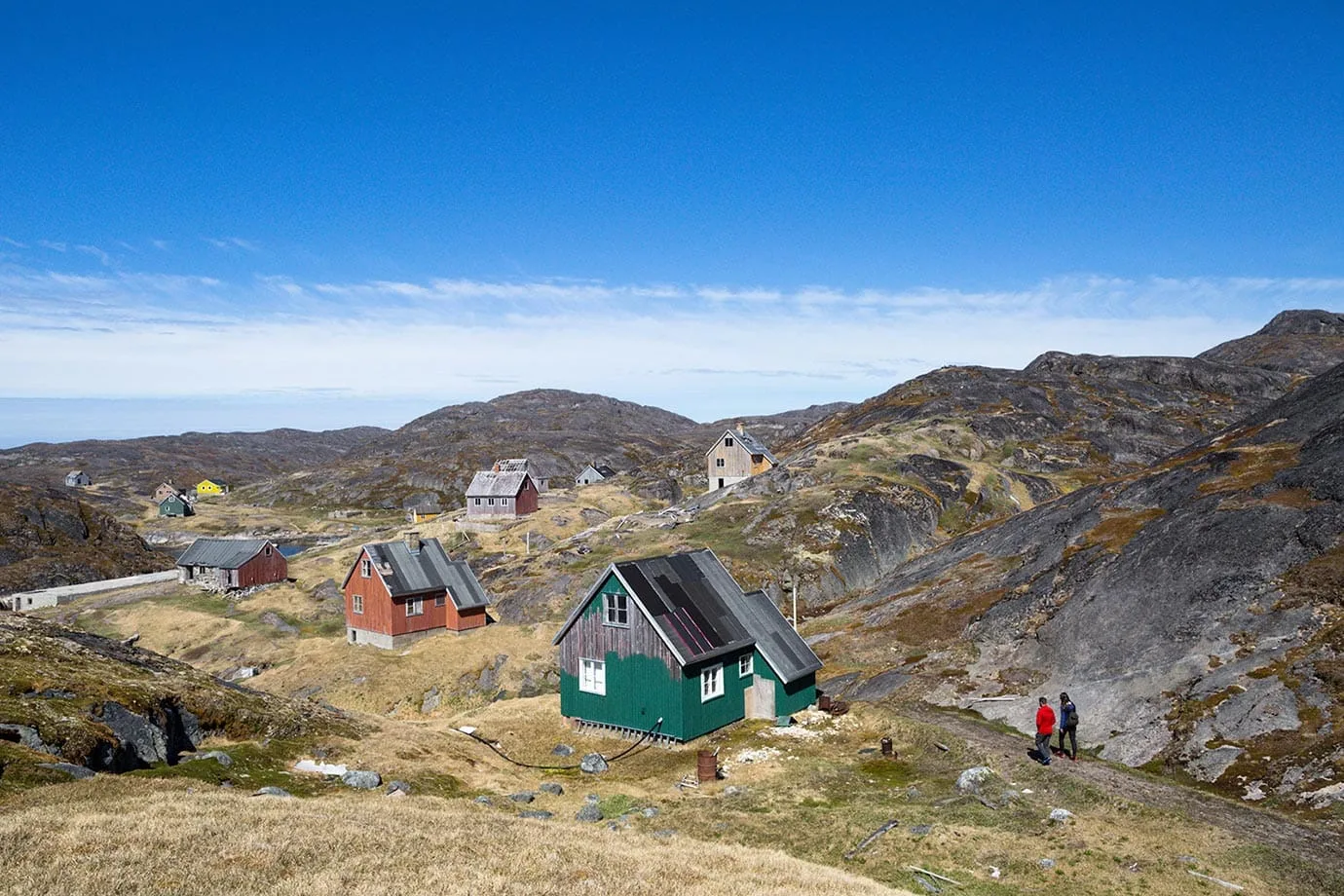 Find the Abandoned Settlement of Kangeq – Again with Touring Greenland, we went out on one of our first days in Greenland and were blown away. The boat ride there was stunning enough, but walking amongst abandoned homes, churches and graveyards really gave a sense of the times of the past and the elements that these Greenlanders had to live with.
Eat Musk Ox .. anywhere, really – Musk Ox is one of the staples of Greenlanders diets and we ate it almost every day. You can't visit Greenland without trying it. It makes for a very tasty burger and if you're in Nuuk, Café Esmerelda takes the cake. You might want to share, though, because the portions are of epic proportions.
Greenland is huge, and I think on our next visit we will head further north – there is so much more to explore! For now, we hope you liked our list of the best things to do in Greenland.
Watch our adventures in Greenland on our YouTube channel and I guarantee, you will want to start planning your trip.
Questions? Just ask in the comments below!