Wondering what to eat in Madrid? Whether it's a classic huevos rotos to traditional cocido madrileño, here is the best of Madrid food!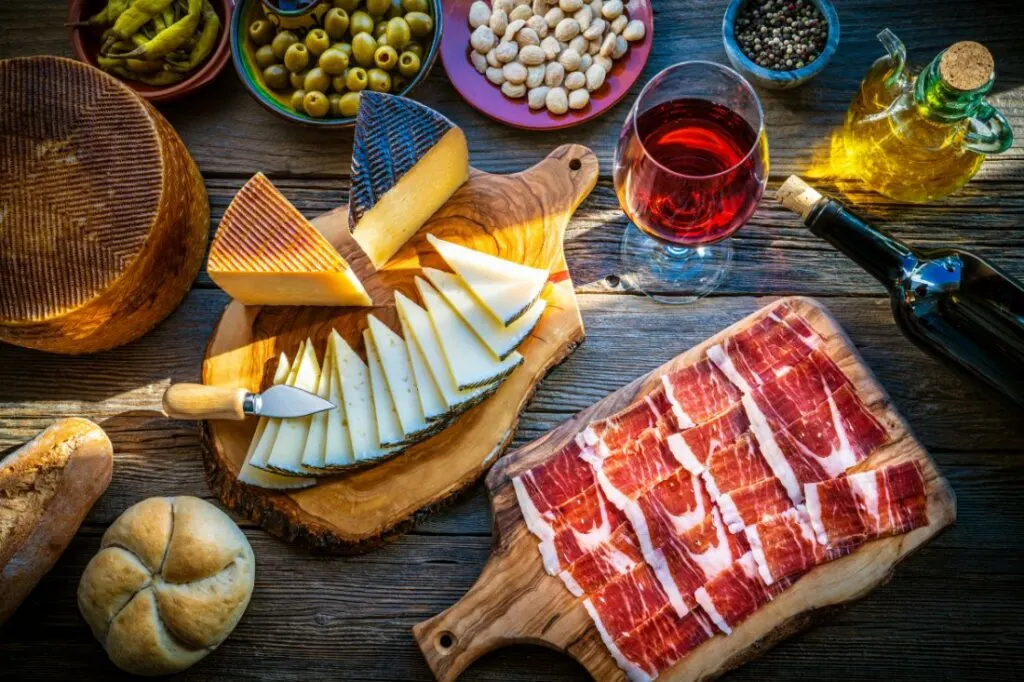 People flock to Madrid for all sorts of reasons.
For some, the draw is the beauty of the city itself. Madrid is home to UNESCO World Heritage Sites such as Paseo del Prado and Buen Retiro.
For others, it's culture. Madrid is the world's Flamenco capital and home to Teatro Flamenco Madrid, the first theatre dedicated to Flamenco. You'll also find a collection of ancient art from all over the world.
But for me, one of the best things about this city is the food. That's why in this blog, I'll take you through the very best of Madrid food. Hopefully this will get your taste buds going and excited to explore Madrid!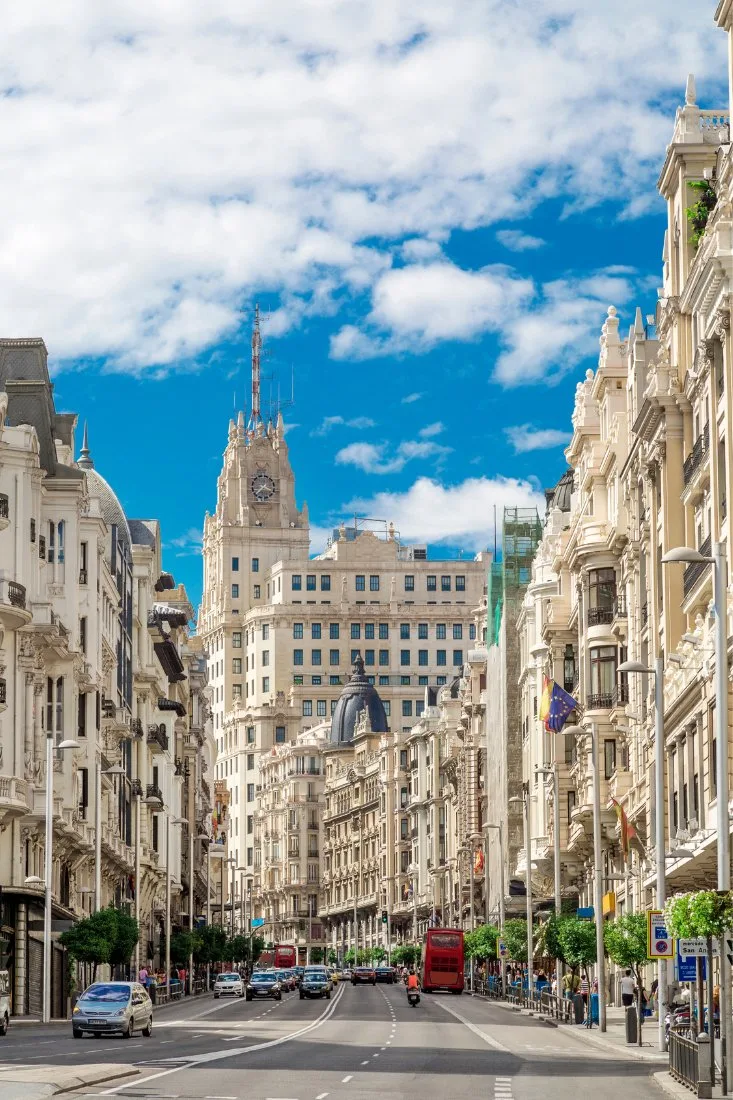 Madrid being a haven for foodies shouldn't come as a surprise, by the way. The oldest restaurant in the world, Sobrino de Botin, can be found here sporting 300 years of history. It's actually in the Guinness Book of World Records! Plus, Spanish delicacies are some of the most delicious in the world.
Just think about the tapas. Small bites of Iberian ham which practically melt in the mouth, or flavourful Spanish meatballs. A paella packed with meat or seafood, seasonal vegetables and fresh spices.
Anyway, before I make myself too hungry, let's get into it. This is what to eat in Madrid the next time you're in the city!
Already planning a trip to Madrid? It makes a great base for seeing more of Spain, so check out my blog on Madrid's best day trips.
---
Madrid Food: What to Eat in Madrid
Huevos rotos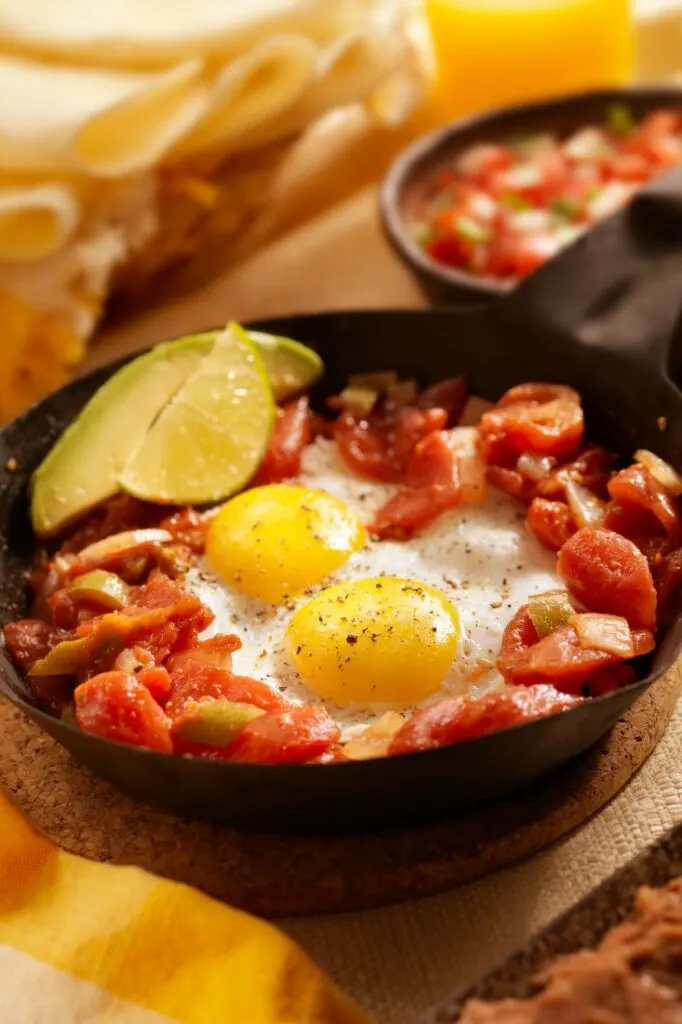 How do you like your eggs in the morning? I like mine just like this: huevos rotos is Spanish for broken eggs, and it's one of Madrid's specialties.
A simple but super tasty dish consisting of fried eggs and strips of Iberian ham, served over fries. The eggs are broken before frying, letting the yolks run free. Sometimes the concoction is spiced up with chorizo and christorra (Spanish sausage), plus onions or herbs.
You can find huevos rotos all over the city so there are all sorts of variations. This really is such a delicious dish though, so make sure you add it to your Madrid itinerary.
Cocido Madrileño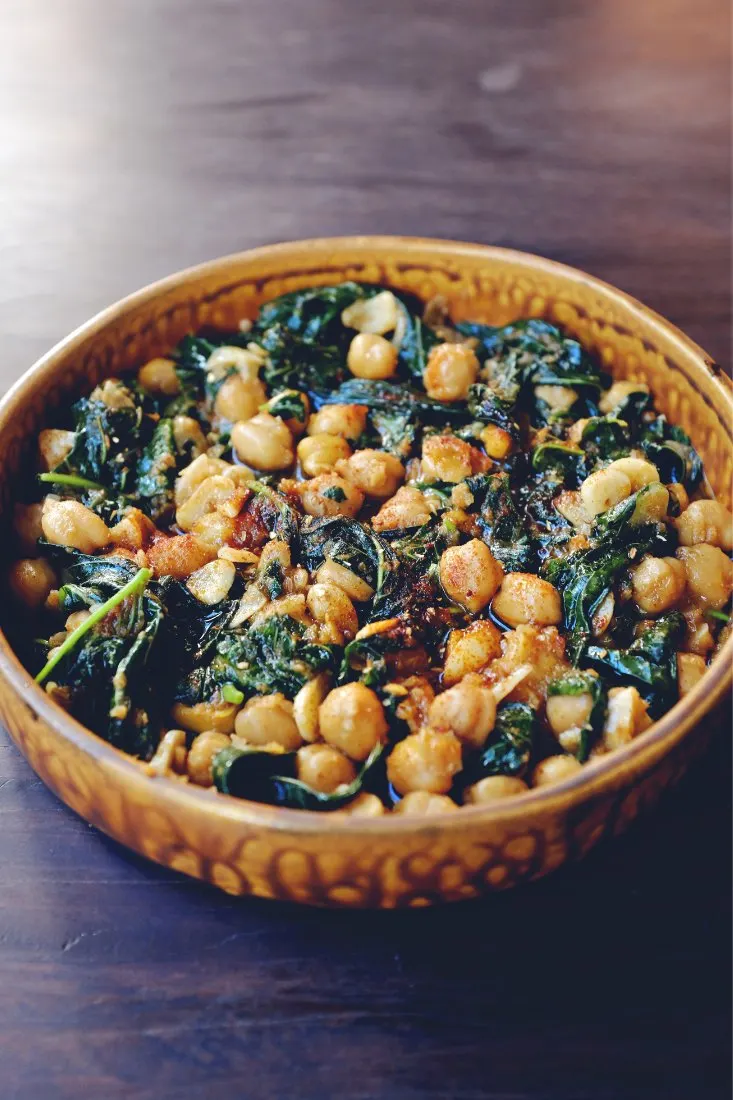 If you happen to be visiting Madrid in the cooler months, make sure you don't miss the chance to taste cocido madrileño.
This traditional Spanish stew is thick and hearty, cooked with a broth of seasonal vegetables, and a mix of meats – chorizo, sausage and pork. The main event though is chickpeas, they're the key ingredient to this recipe.
Cocido madrileño is usually served in 2/3 courses, and while it is more popular in the winter, I'd still recommend giving it a try if the sun is shining and the temperatures are up. Just sip some ice water at the same time.
Tortilla de patatas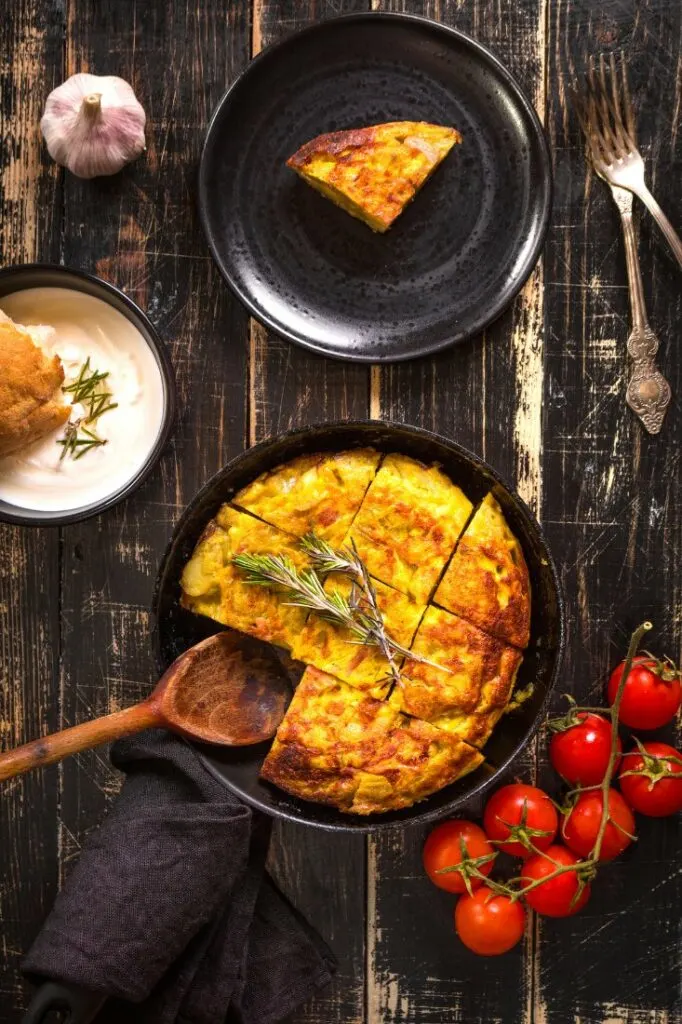 In Spain however, there's no single right way to eat your eggs. Known locally as a Spanish omelette, tortilla de patatas is a must-try when it comes to Madrid food.
Consisting of eggs, olive oil, and potatoes, there's a long-standing argument throughout the country about whether onions are a core component of the recipe too. That said, you'll find variations of the Spanish omelette all over the city: some places will include chorizo while others will include different seasonal veggies.
Patatas bravas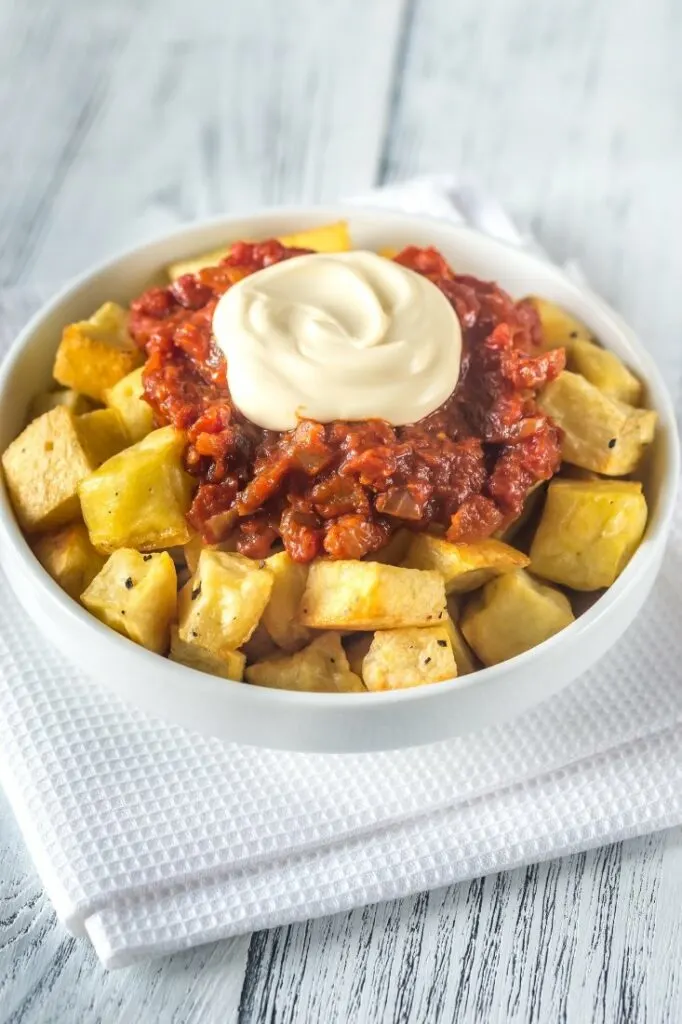 No matter where in the world you'll travel, it's more than likely there will be some kind of potato on offer. It's one of life's true pleasures. In Spain, you've got patatas bravas.
These are cubed fried potatoes, served with a dip of spicy tomato sauce. They're totally delicious and can make a great side dish, sharer, or hold their own as tapas.
Speaking of tapas, make the most of being in Madrid. There are loads of tapas cooking classes you can take on your trip. Alternatively, take a tapas-tasting walking tour.
Albondigas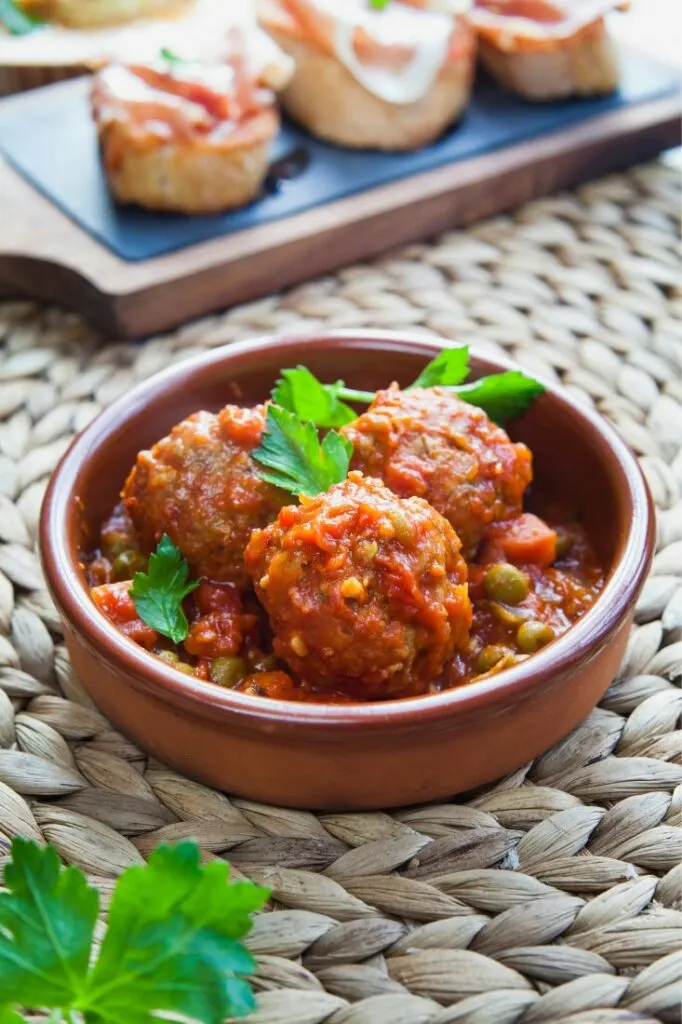 Albondigas are another one of the more popular tapas dishes out there. These are Spanish meatballs; they're rolled from ground minced meat, usually beef or pork, along with onions and a variety of spices (typically smoked paprika and cumin in Madrid).
Finally, they're finished with breadcrumbs until they pretty much melt in the mouth, and are served with a well-seasoned tomato called sofrito.
Cochinillo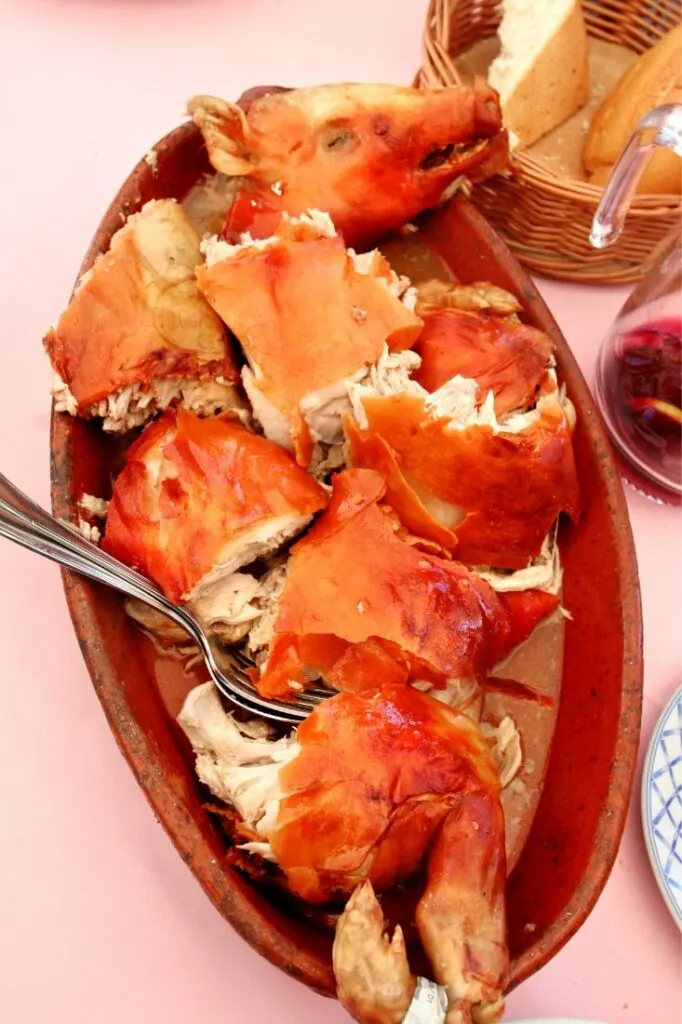 Cochinillo, also known as suckling pig, is one of Spain's most traditional recipes. While it originally hails from the small villages surrounding Madrid's mountains (and is most famous in Segovia), it's a pretty popular dish within the city too and you'll have no trouble finding it.
Cochinillo is another simple dish, with just three ingredients: suckling pig, salt, and water. It's slowly cooked in a wood-fired oven for several hours until the meat is tender and the skin is crispy. With how good it tastes though, it's a great reminder that classic food doesn't have to be fancy.
Croquetas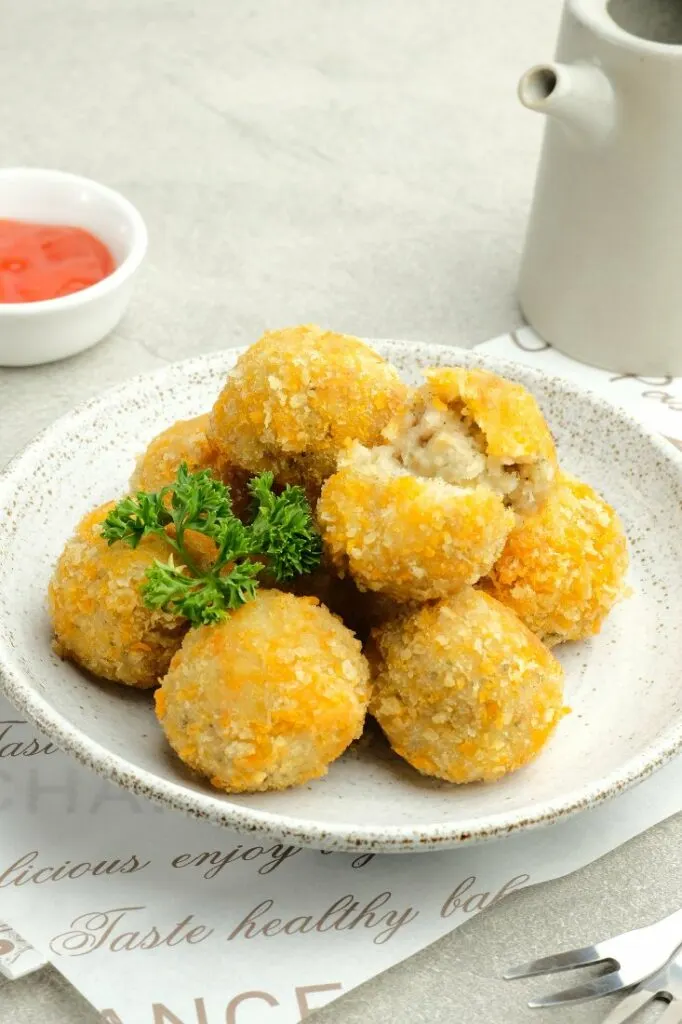 Croquetas, or croquettes as we call them in English, are small bites which pack a huge amount of punch.
Inside a croquette you'll find a creamy bechamel sauce paired with another filling, popularly ham, cheese or chicken, though you can get other combinations. For instance, I've found croquettes packed with mushroom, salt cold, or even pea and mint. Whatever the filling, they're deep fried until they're nice and crispy.
Bocadillo de calamares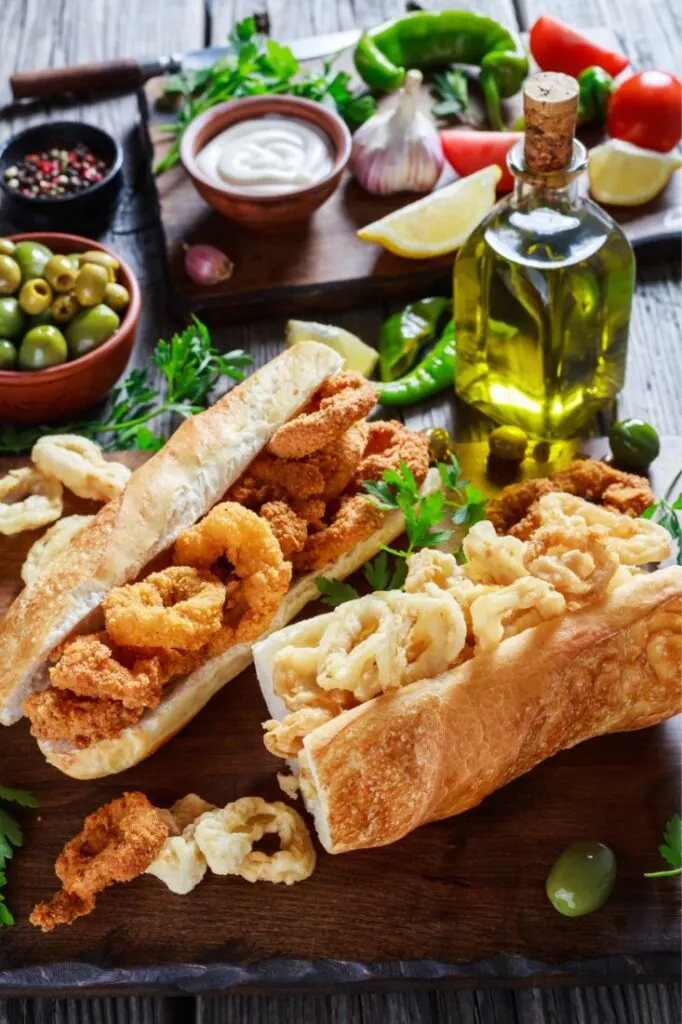 While we're on the subject of deep fried delicacies, let's talk bocadillo de calamares. For the uninitiated, this is a calamari sandwich.
When it comes to what to eat in Madrid, make this top of your list. The typical calamari sandwich contains battered squid rings, deep fried in Spanish olive oil and served in a crusty baguette.
Like lots of the best Madrid food, a calamari sandwich is by no means a one-time-of-day meal. It's popular at lunchtime, dinner, as an afternoon snack, or a late evening treat after trying out the local beers.
Churros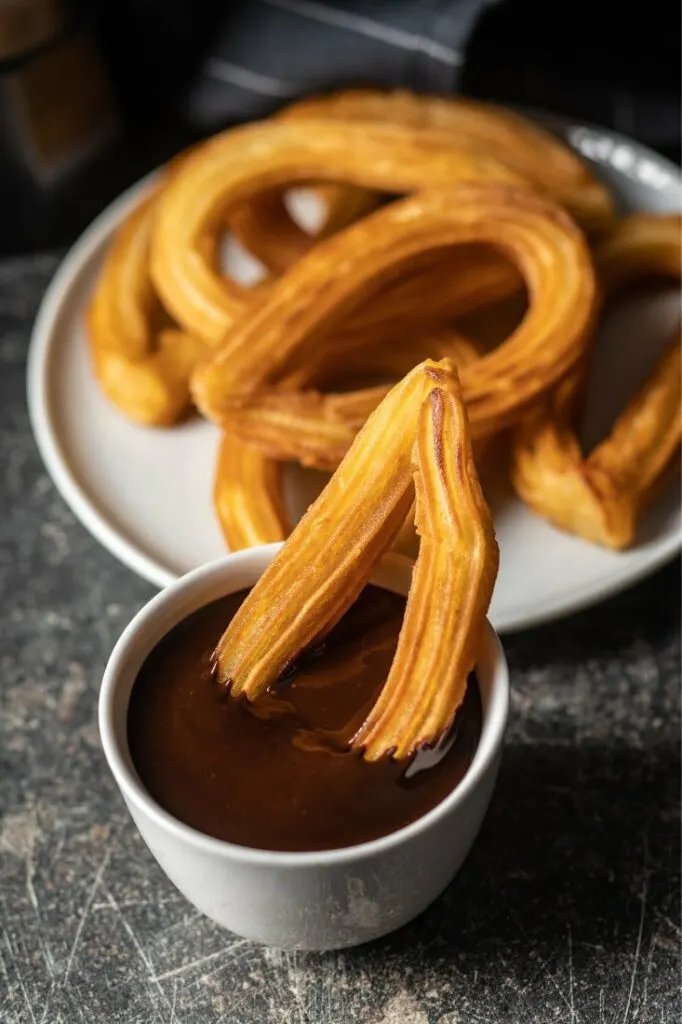 Something has been missing from this list so far, and that's the sweet stuff. I honestly can't get enough of Spanish desserts, and one of the first you should try is churros.
Trust me, the churros you might've tasted at fun fairs have nothing on the proper ones you get in Spain or Portugal.
Churros are a fried dough pastry, sprinkled with sugar, and while I did call them a dessert, that's not the only time of day they're a popular dish. They're a popular option for a sweet breakfast and a snack throughout the day too.
Churros go best with a sweet dip to accompany them. Personally, I'd recommend chocolate. It's always got to be chocolate, right?
Flan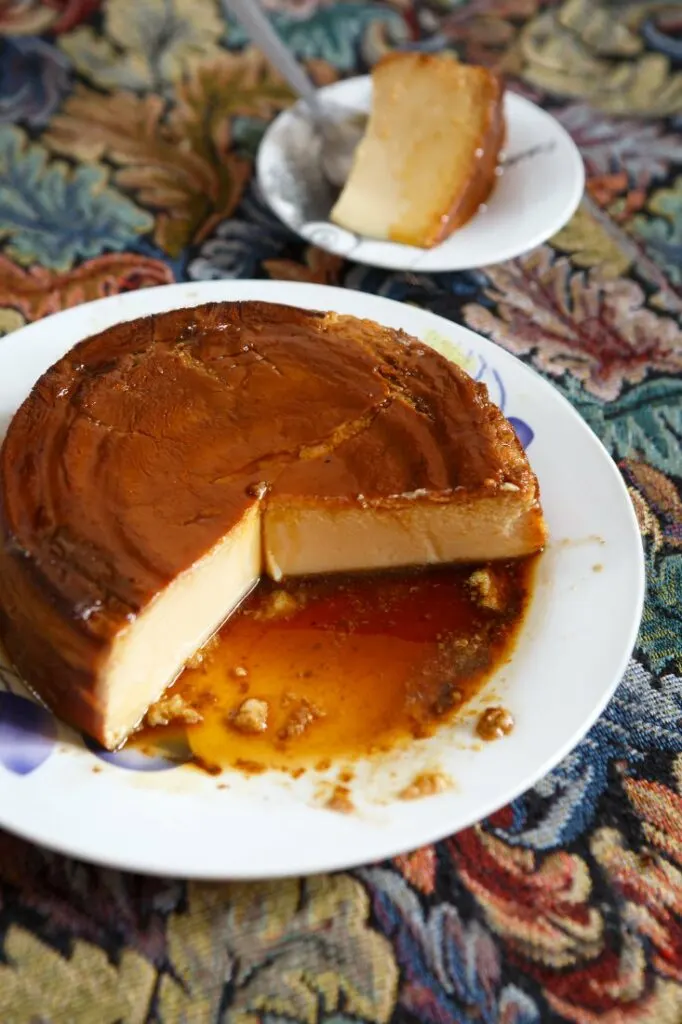 The Spanish flan is a completely different dessert, but absolutely one that should still be top of your 'what to eat in Madrid' list.
Flan is a light and creamy dessert with a silky smooth texture and a rich, tasty caramel sauce. A mix of eggs, milk, sugar and vanilla extract, it's baked in a ramekin until it resembles a pie that can be sliced into.
Originating from Spain, you'll easily find flan in restaurants all around Madrid.
Paella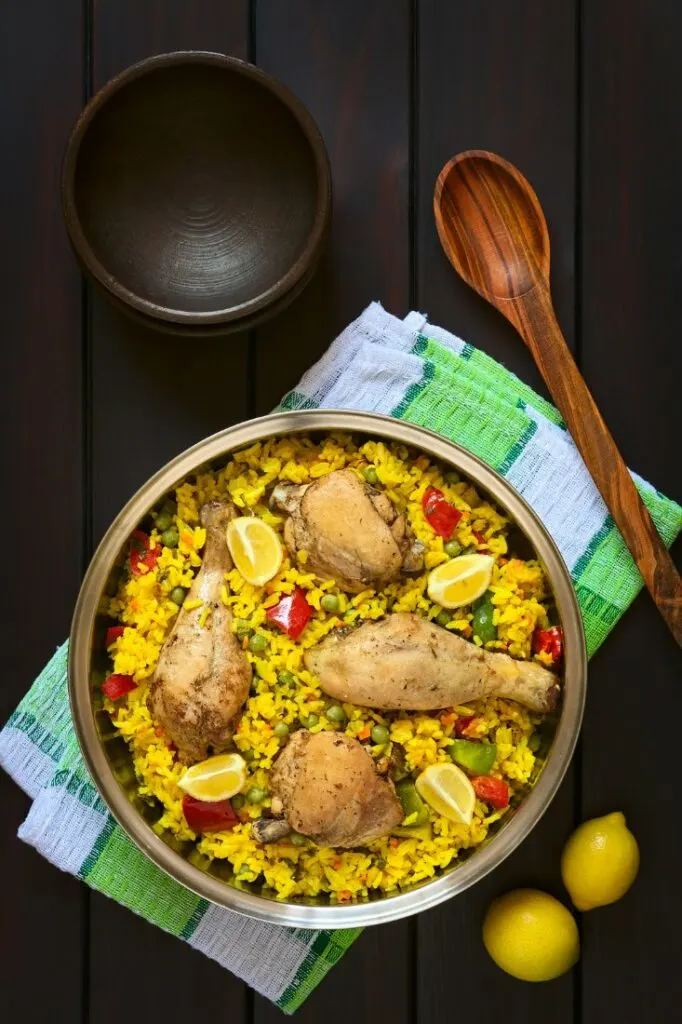 Paella is Spanish rice and it's one of the most famous dishes in the country. While Valencia is the spot in Spain that is most famous for paella, that doesn't mean you can't find a mean version in Madrid.
You can even find a traditional Valencian paella in Madrid. This consists of a thin layer of rice accompanied by fresh rabbit and chicken for the meats, tomatoes, artichokes and green beans for the veggies, plus olive oil, salt and saffron for seasoning.
Other popular paella recipes include fresh seafood or there are vegetarian versions packed with fresh vegetables.
Pisto Manchego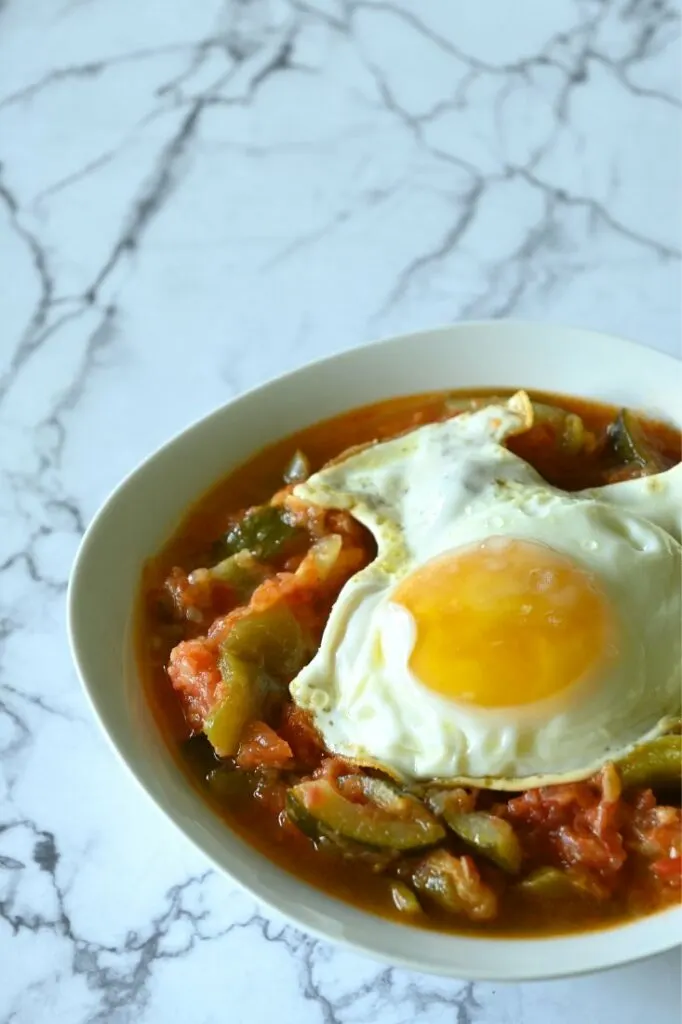 Another one of my favourite Madrid foods is pisto manchego. While meat is a staple in Spanish cooking, loads of traditional dishes are packed out with fresh, tasty vegetables.
This is no exception – pisto manchego is made with a flavoursome mixture of tomatoes and onions, aubergine and courgette, as well as red and green peppers. Some recipes call for a fried egg to be served on top, but a splash of olive oil is obviously always a necessity (naturally).
Jamón Ibérico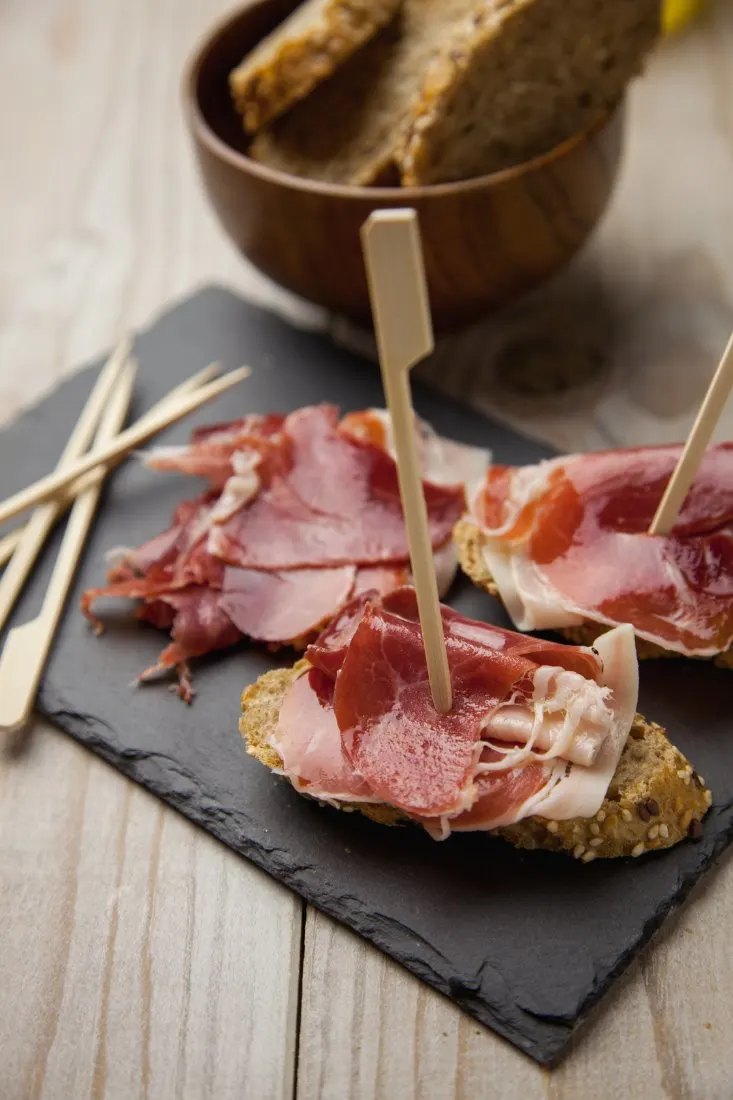 Jamón Ibérico, known across the pond as Iberian ham, is a dry, cured ham which comes from the hind leg of Black Iberian pigs. A famous tapas dish in Spain (as well as Portugal), you'll find it with ease throughout Madrid.
They're strict on what constitutes proper Iberian ham in Spain – the pigs must be considered at least 50% Black Iberian, and the exact percentage will impact the price. This is because it's a very unique ham, with a higher fat content, resulting in very juicy, tasty and tender meat.
---
Have you been to Madrid yet? Would you agree with my list of favourites – or have I missed something essential? Let me know in the comments below!
Like this blog post? Then Pin it for the future!