Are you looking at sampling the best food Brussels has to offer? From Belgian chocolates to Flemish stew, this is what to eat in Brussels!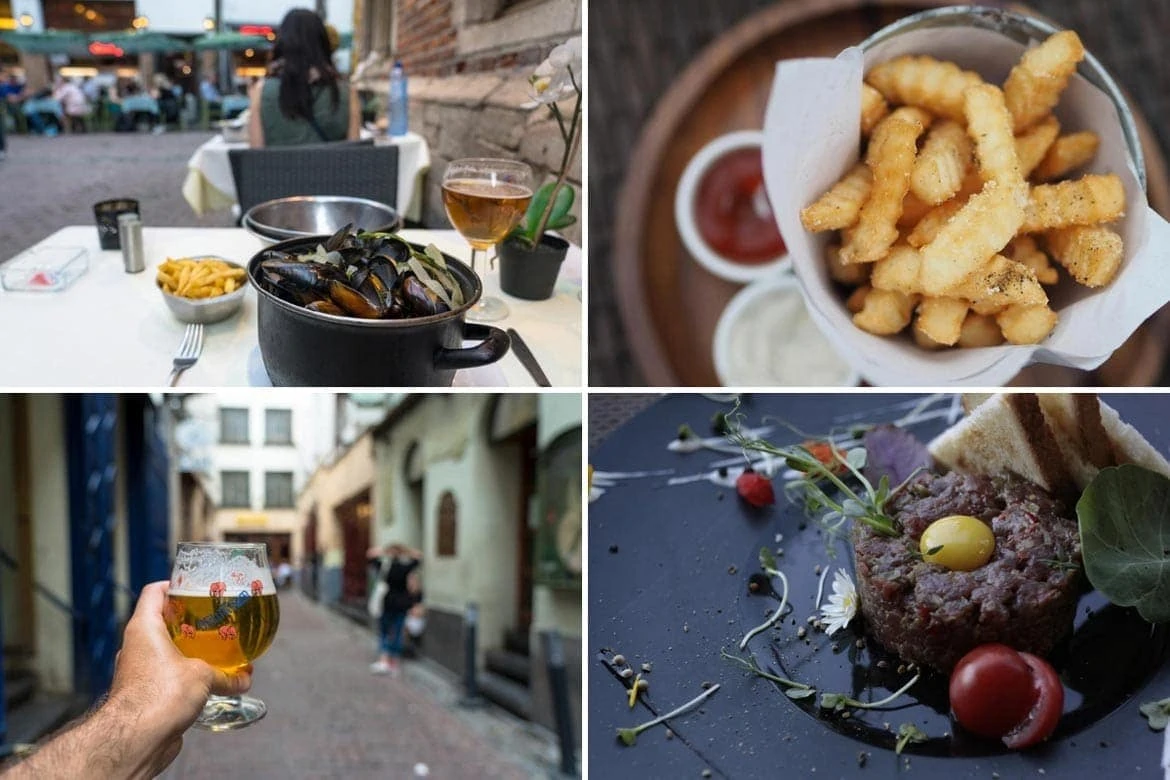 Brussels often gets overlooked as a capital city but I've always had an amazing time here. One question I always get asked though is what's the food like?
Home of the EU parliament and wedged between Germany, France and the Netherlands, it's hard to get a true taste of Belgium. That's why I wanted to show you what to eat in Brussels for your next trip here. You won't be disappointed once you sample a few of these dishes.
Being of French and Flemish origins, home to a large migrant population and host to business people from all over the world, the Brussels food scene is diverse and delicious. However, among this diversity, Brussels also maintains its unique Belgian cuisine.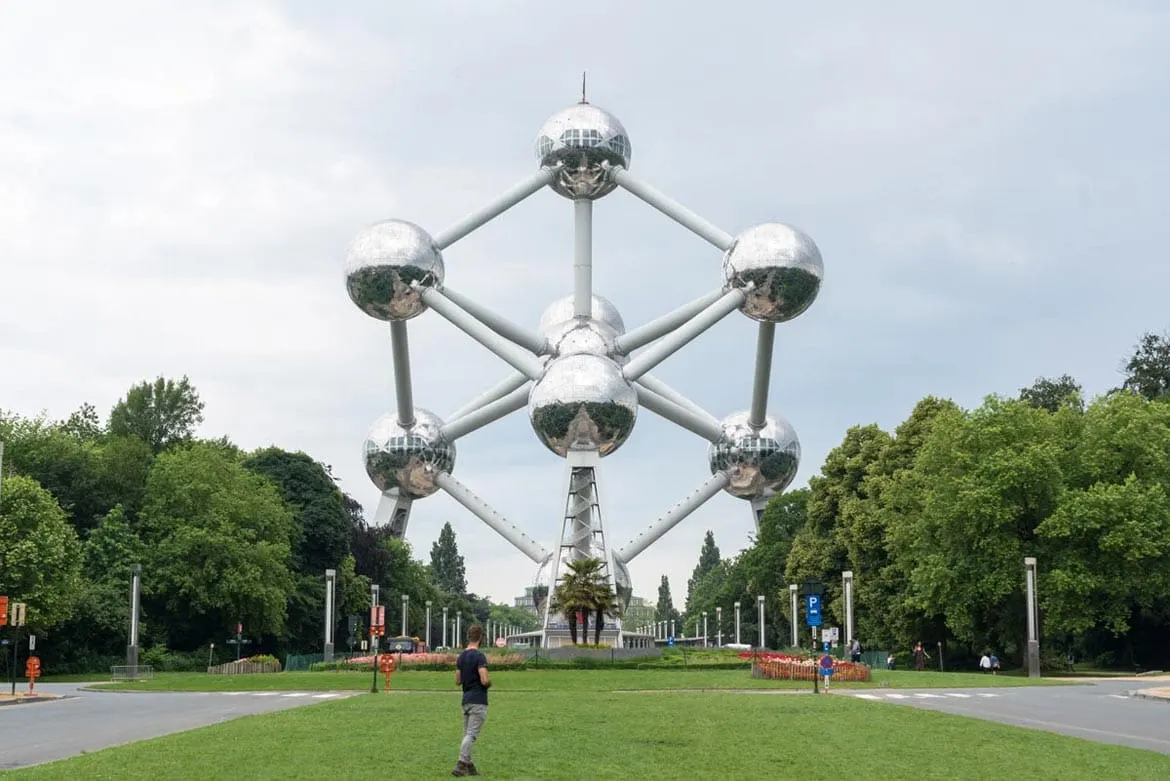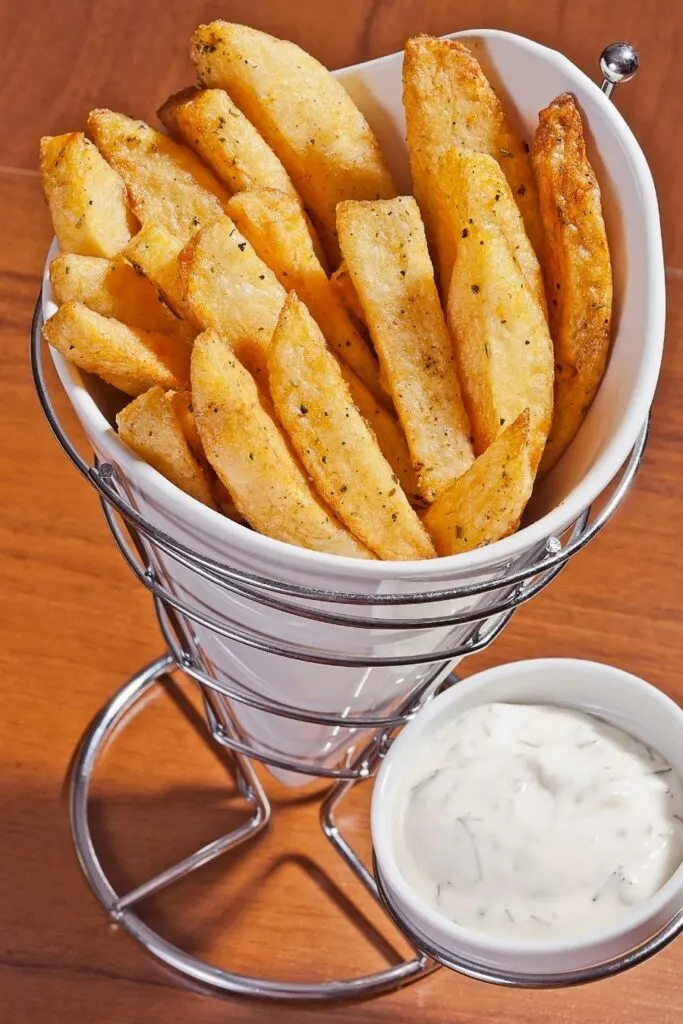 The cuisine has similar roots to many western European meals. However, the thing about Belgian food is, once they find something they like, they perfect it. For example, you will not eat just your average fries, you will eat fries cooked to perfection.
When thinking about things to eat in Brussels, waffles, chocolate and beer might spring to mind. However, Belgium also has many traditional savoury dishes, such as hearty Flemish stew, local favourite Belgian meatballs and decadent Vol-au-vent.
In case you're headed to Brussels and are looking to sample the local delicacies, I have created this Brussels food guide. Grab a fork and dig in!
Also, if you're only in Brussels for a day, then check out my guide on what to see and do in just 24 hours! This is the perfect guide for people looking for a Brussels itinerary short on time.
What to eat in Brussels
1. Belgian fries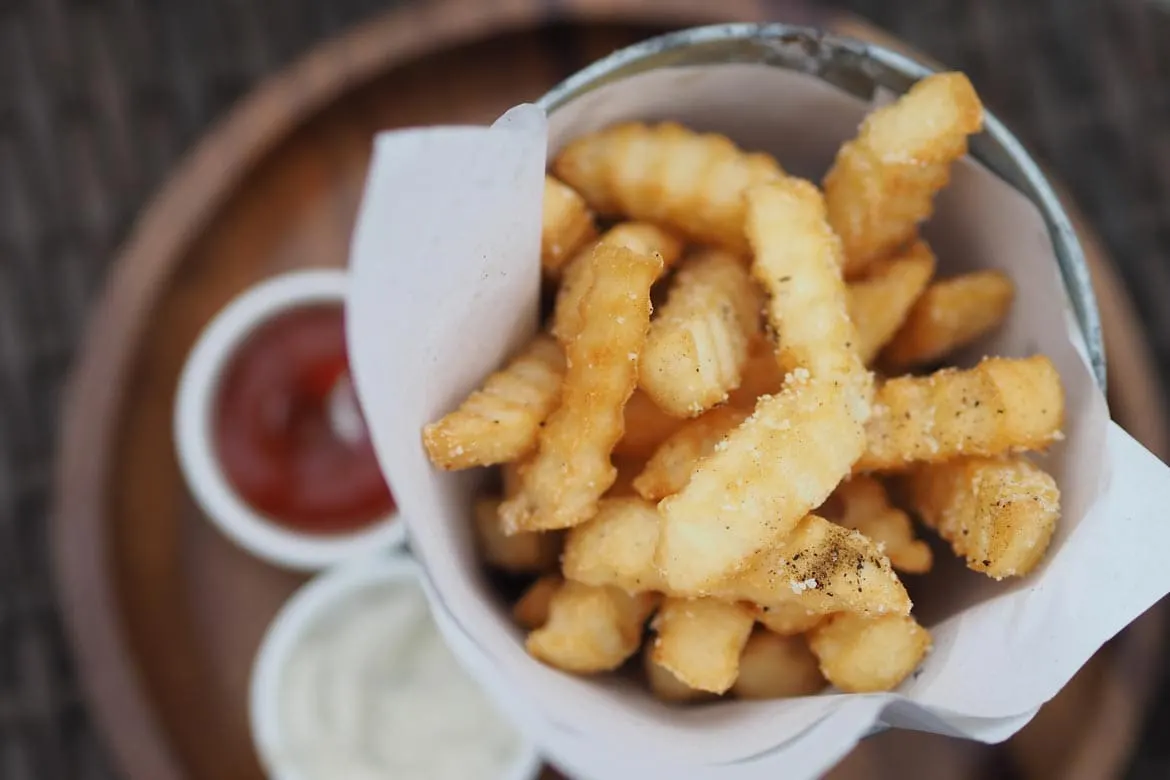 Let's get one thing clear. Belgium considers itself the true origin of fries and you may make quick enemies by using the wrong title. If you think you can't help but slip the 'French' in there while ordering, play it safe and go by their local name pommes frites.
Pommes frites are a staple of the Belgian diet and as such, the technique to create excellent fries has been perfected. A double frying method is used, to achieve fries that are soft on the inside with a crisp and crunchy outer layer.
Most Belgian dishes often come with a side of fries, so you're going to become well acquainted by the end of your trip. Do as the Belgians do and eat them with mayonnaise.
2. Moules frites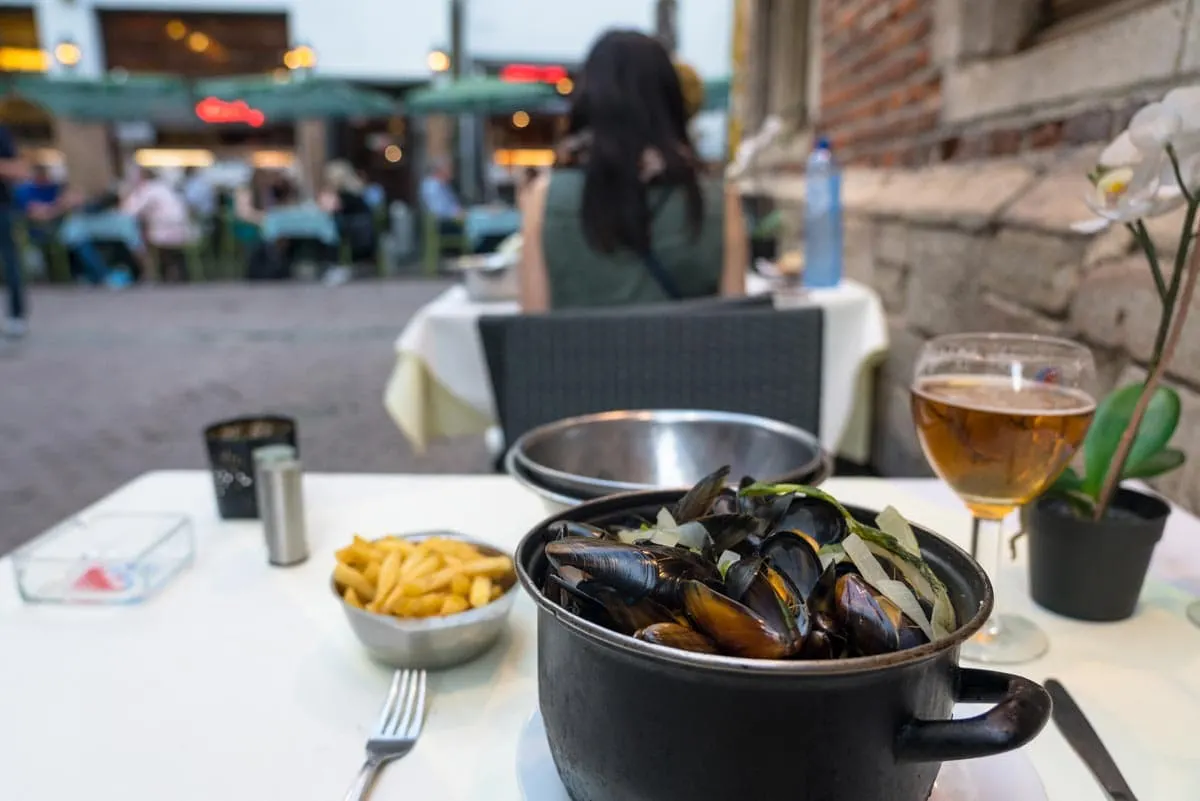 When it comes to what to eat in Belgium, you'll find moules frites all over the country.
Moules, often served as moules frites (with a side of fries), are north sea mussels brewed in a broth. Moules marinières, the most popular style, consists of mussels in a broth of white wine, butter, leaks, celery and parsley. Light and delicious, this is what to eat in Brussels on a warm summers day.
Moules is a versatile dish. If you're unsure about mussels you can order moules as a shared appetiser. If you're a true fan, go all in and get moules frites as your main. I promise you you won't regret it.
3. Belgian chocolate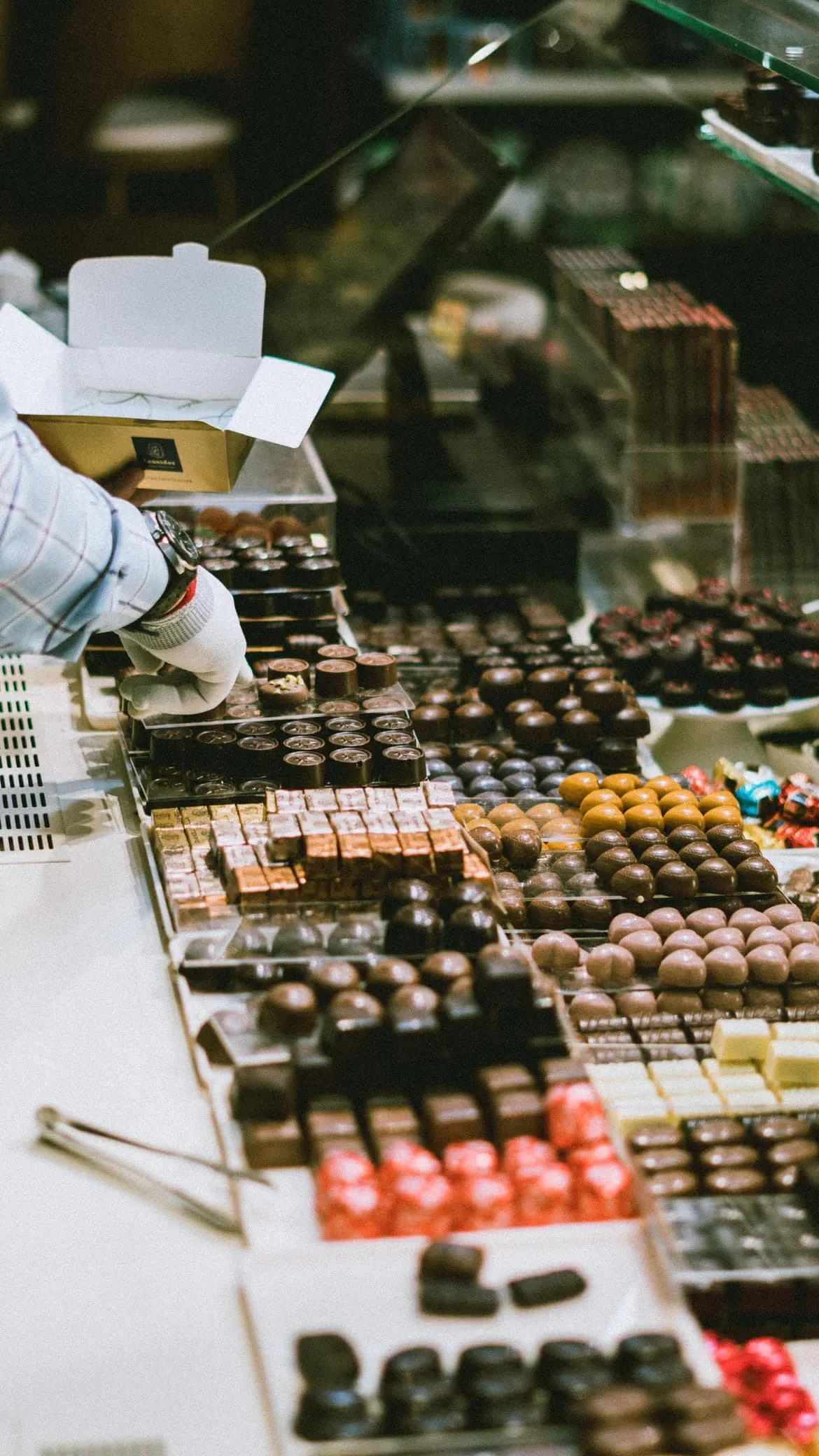 Get in my face. Belgium is a true follower of the idea that if you're going to do something, you should do it right. Accordingly, chocolate is an art form. You will find melt-in-your-mouth hand-crafted chocolates available city wide. There are loads of chocolates shops dotted around the Grand Palace too, so that's the best place to start your Chocolate odyssey.
While in Brussels stop in at some of the many chocolatiers and treat yourself to a few pralines. If you have the time, sign yourself up for a chocolate making session, learn some tricks of the trade and delight your friends at home with your chocolate – if it makes it that far.
A great way of learning about Belgian chocolate is by going on the Brussels Chocolate Story tour. This takes you through the history of chocolate in Brussels and it's really fascinating!
4. Flemish stew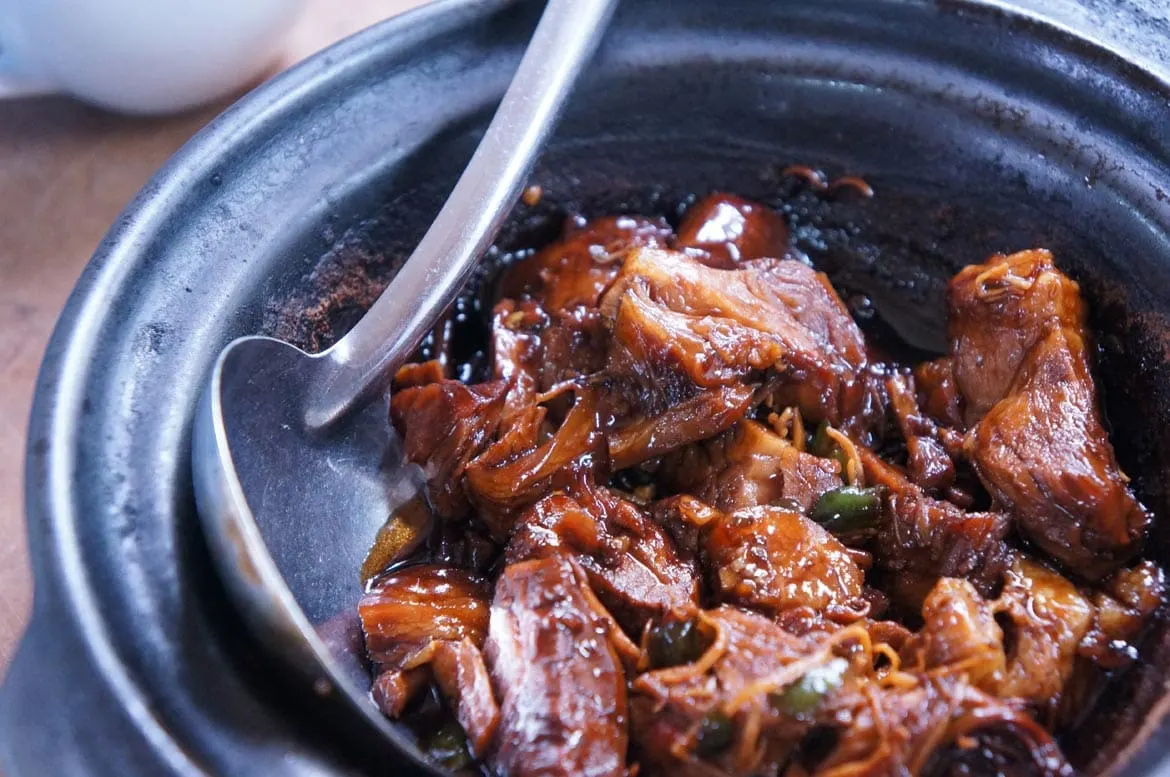 Nothing is better to warm your insides on a cold winters day than a bowl of hearty Flemish Stew. Imagine tender chunks of beef cooked in a thick Belgian beer broth, mixed in with bread, onion, mustard and seasoning. Just yummy.
A stew of many names, look on the menu for carbonnades flamandes, stoverij or stoofvlees. This rich and warming comfort food often comes in its own little casserole pot and is served with mash or fries. Be sure to give this Belgian dish a try. And I don't really need to say it, but best washed down with beer!
5. Waterzooi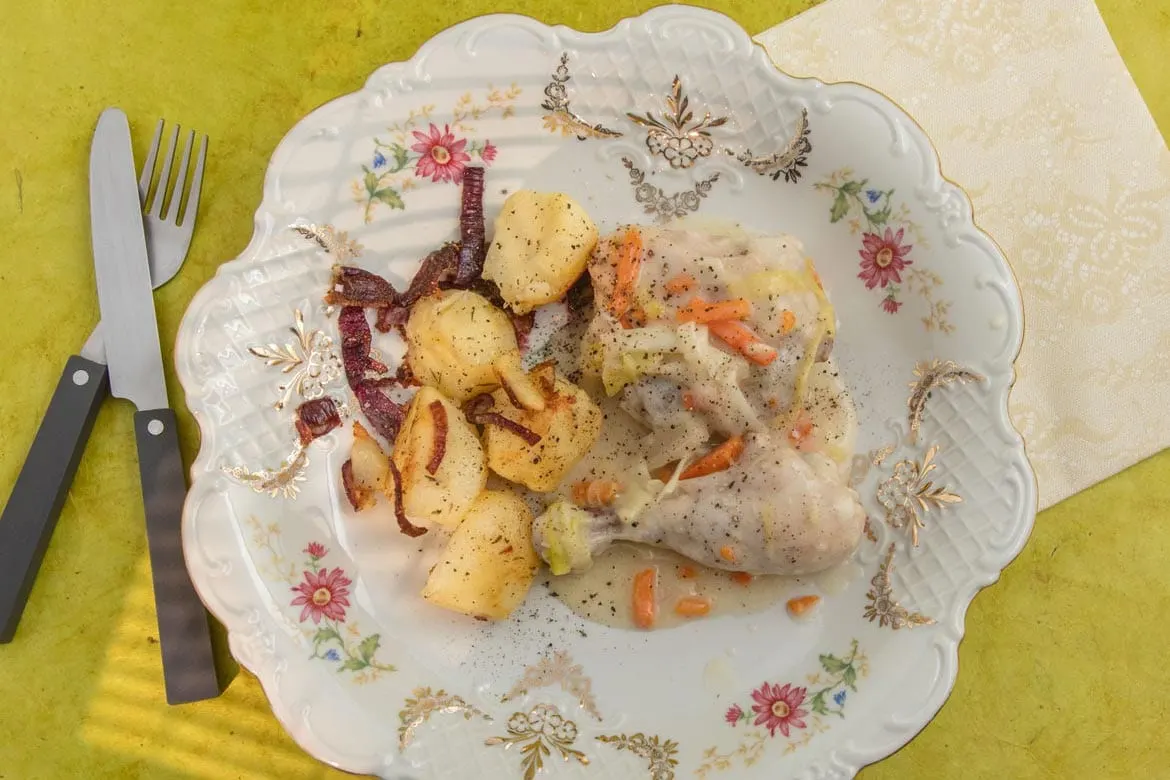 When it comes to food in Brussels, sometimes it may look bland, but it is tasty (I promise you!)
While we're on the subject of stew, this fish stew – or the modern chicken alternative – should also be on your list of things to eat in Brussels. As the name may suggest, Waterzooi comes from Belgium's Flemish origins.
One English translation of the name is watery mess, which is what this stew can look like when served. However, don't judge on appearance, this creamy stew is very tasty and will warm you up in an instant. Whether chicken or fish variety, Waterzooi is based on vegetable broth, egg yolks, cream and winter vegetables such as leeks and carrots.
6. Belgian beer
Ok ok, maybe this one isn't edible, but it definitely deserves a spot in a Brussels food guide.
The Belgian beer scene stems from 6 Trappist breweries, which set a high benchmark in quality and flavour. These traditional breweries have now been joined by over 200 breweries across Belgium, from international to craft they all maintain the same high standard. Believe me, your quality beer options here are endless.
Many breweries make limited edition seasonal beers, which are well worth a try. If you want to branch out, but don't know which beers would be your style, opt for a beer flight – several small glasses of different beers, so you can try them all!
A special place that I always recommend is Delirium Cafe, just behind the main square of the Grand Palace. I first discovered this bar in 2007 and I've been coming back ever since. It's a bar that has over 2,000 different beers. Yes, you read that right! They've got this huge 400+ page bible that you can choose your beers from, including a few over 13%. Good luck making your way through that book!
An amazing way of trying some of the best beers in Brussels is by going on a tour of the city. Then you'll get to learn all about the history and variety of Belgian beers and how they're brewed.
7. Vol-au-vent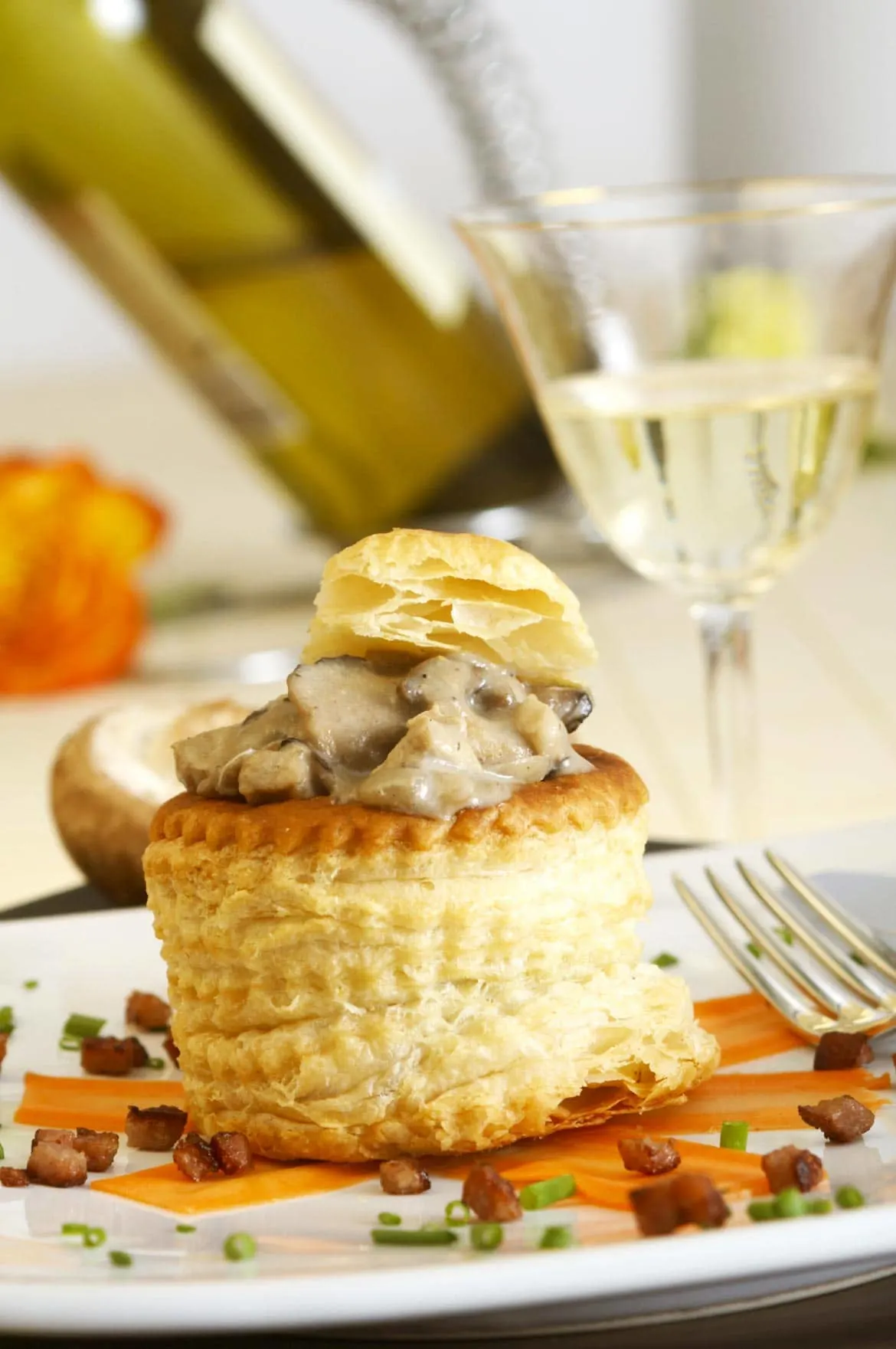 Fill a puff pastry bowl with a deliciously creamy chicken and mushroom sauce, top with parsley, serve with a side of mash or fries and you get Vol-au-vent. Vol-au-vent roughly translates to waft of air, which refers to the light puff pastry bowl in which it is served – which adds a satisfying crunchy element to the dish.
This delightfully creamy dish can also come sans chicken in some restaurants and is equally delicious. Be sure to have vol-au-vent on your personal list of things to eat in Brussels!
8. Belgian waffles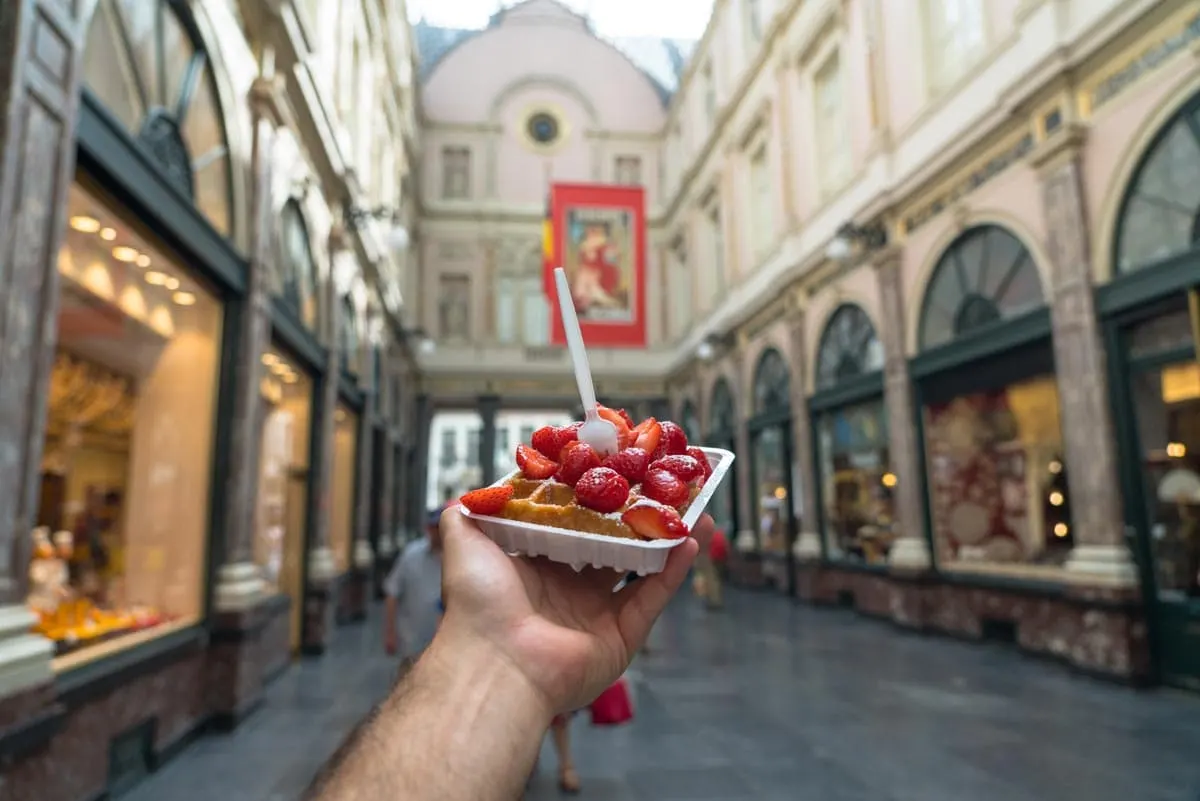 If you've got a sweet tooth, Brussels has got you covered. On every street you will find waffle stands and cafes, enticing you in with the sweet smell of waffles floating through the air.
Though some places serve savoury varieties such as ham and cheese, the typical toppings are usually sweet. Rumour has it, that the waffle grids in Belgium have been especially designed to have larger crevices – purely for the purpose of holding more delicious toppings. Choose from a combination melted chocolate, whipped cream, coulis and fruit and let your inner child jump for joy. For me, this is one of my favourite foods to eat in Brussels.
Pro tip: prices are usually on a per topping basis, be sure to check before asking them to use the lot.
Alternatively, you can go on a waffle making workshop and learn how to make your own waffles for when you get home!
9. Grey shrimp croquettes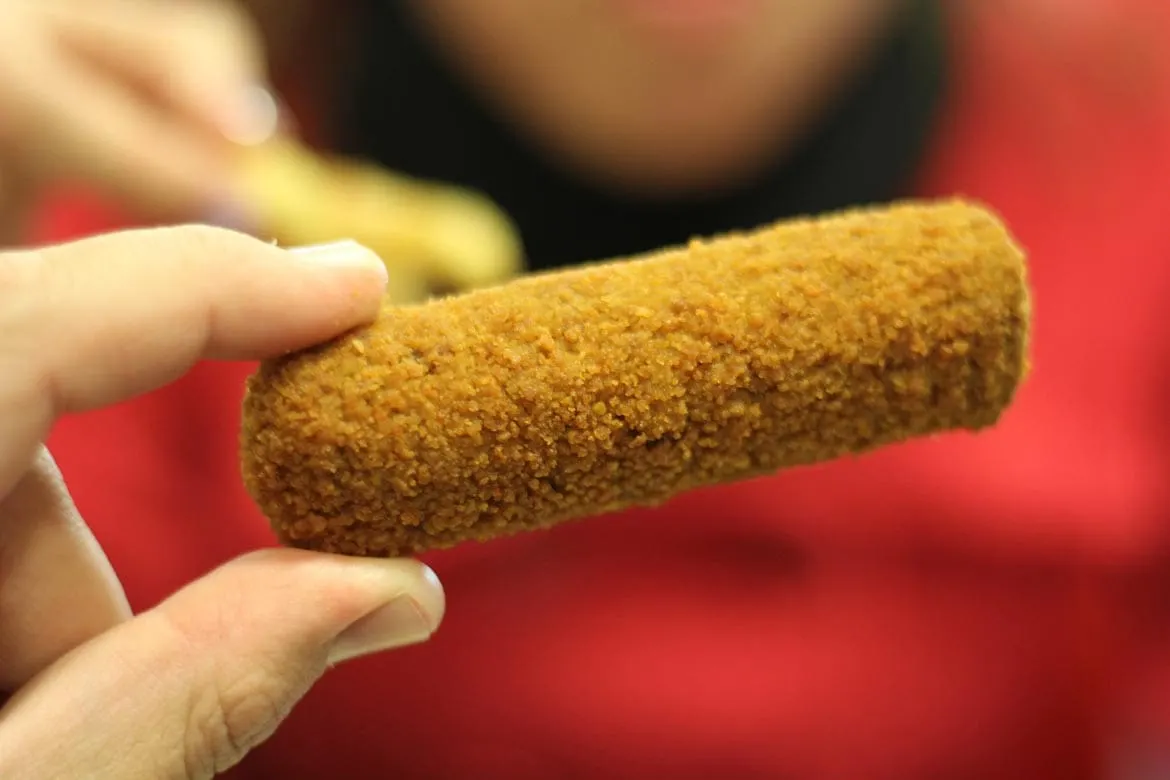 As their name might suggest, grey shrimp croquettes are small grey shrimp battered and deep fried. The secret to their deliciousness is that the shrimps are rolled in a rich sauce before applying the batter. You can find these local delights at most fritures (fry shops) as well as on the menu at some restaurants.
Typically served with mayonnaise, these croquettes are not high on the healthy scale, but they are delicious and they're definitely one my favourite things to eat in the city.
10. Belgian meatballs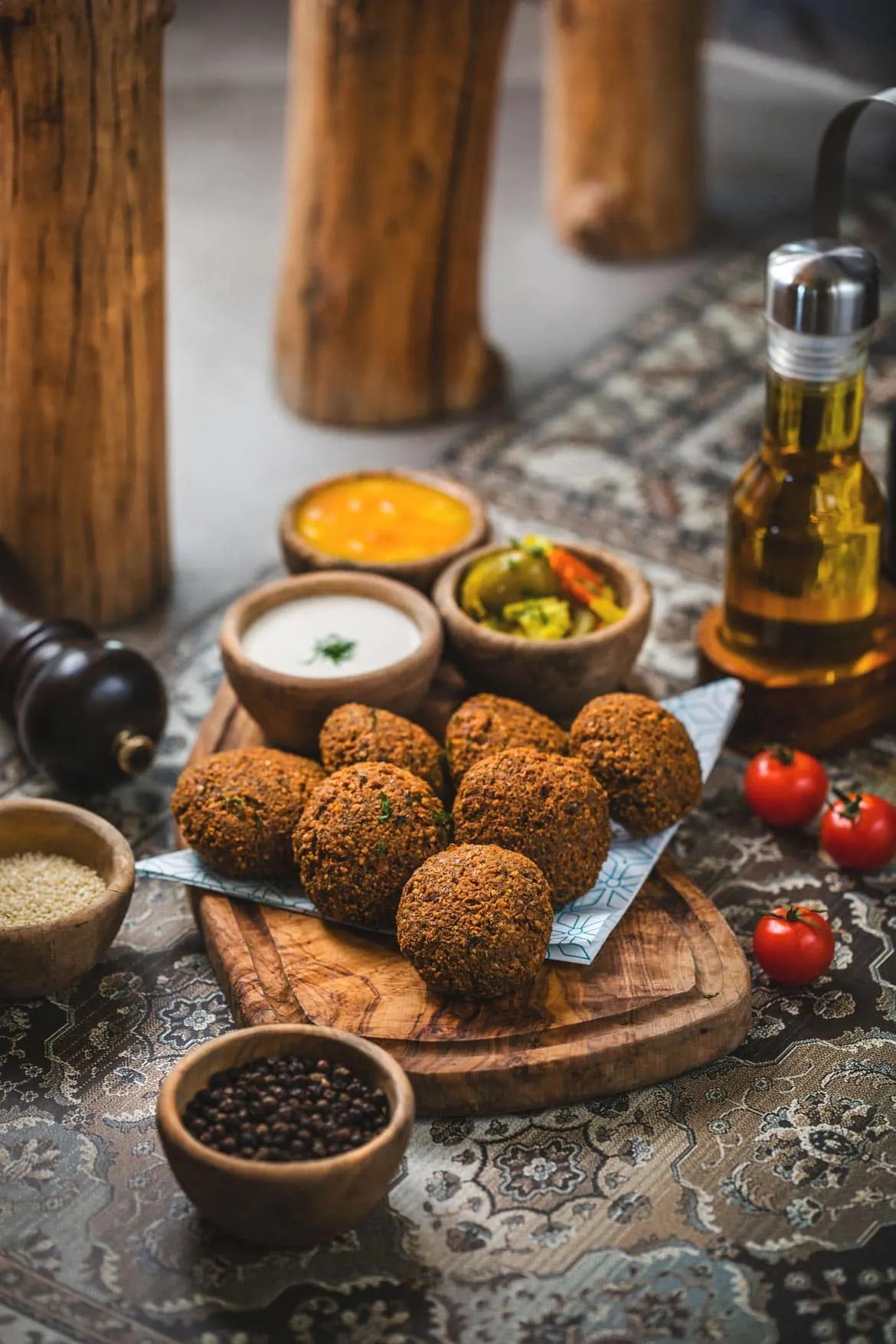 Belgian meatballs are a local favourite and definitely what to eat in Brussels on a cold winters day – though they can be enjoyed any time of year!
The meatballs, known as boulets or balletjes are traditionally comprised of ground beef or pork, bread crumbs, eggs and herbs.
These meatballs are usually served in a classic tomato sauce, with a side of mashed potato or (you guessed it) fries. Some restaurants also serve veggie versions of this classic dish, so your vegetarian companions can try it too.
11. Cannibale (steak tartar)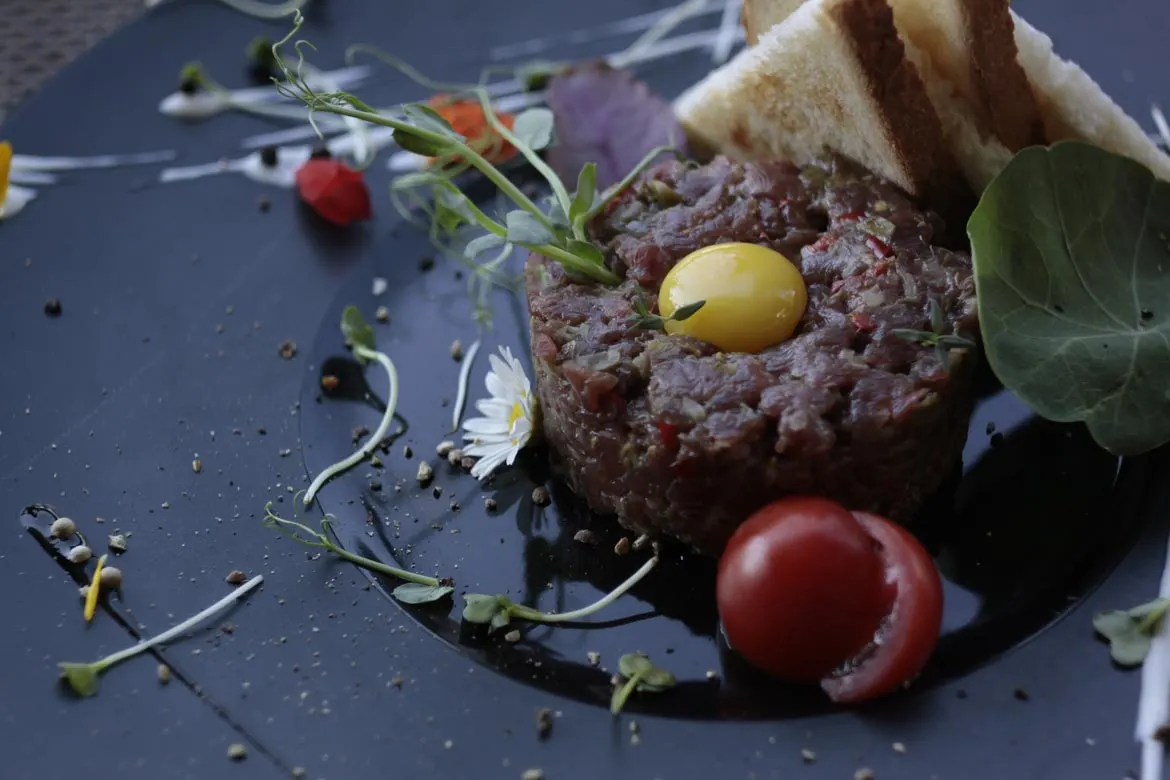 The only thing that sounds less appealing than eating raw beef with onions, capers, Tabasco, egg yolk and salt, is watching it get prepared in front of you first. While it may sound bizarre, Cannibale – or steak tartar, is actually quite the delicacy. So much so that the restaurants which take great pride in their Cannibale will prepare it at your table. That's when you know it's good.
You'll see many locals devouring this concoction served with slices of bread and topped with a zesty dressing. This is what to eat in Brussels if you're feeling adventurous! I can't fly the flag for tartar enough. Get over your fear and stuff it in your face; it tastes great.
12. Lapin a la Kriek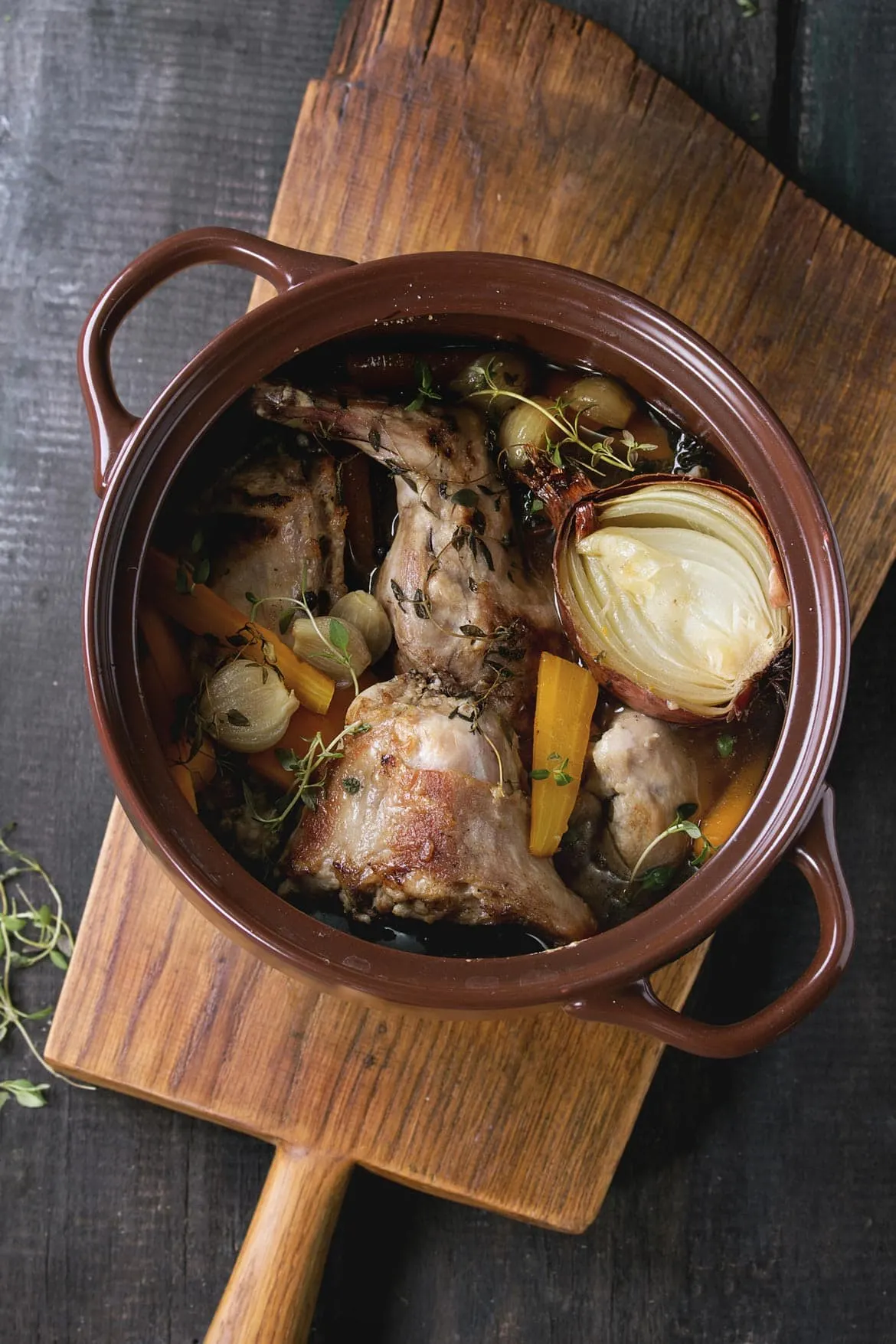 Lapin a la Kriek, or Rabbit in a Cherry Beer, is what to eat in Brussels over the summer. It's a surprisingly summery dish full of flavour.
This traditional Belgian dish features pieces rabbit meat, served with a sour cherry Trappist beer sauce and a side of vegetables. The combination of meat and sauce matches perfectly to create a light and tasty meal. Pair with a full bodied red wine and enjoy!
13. Jenever (drink)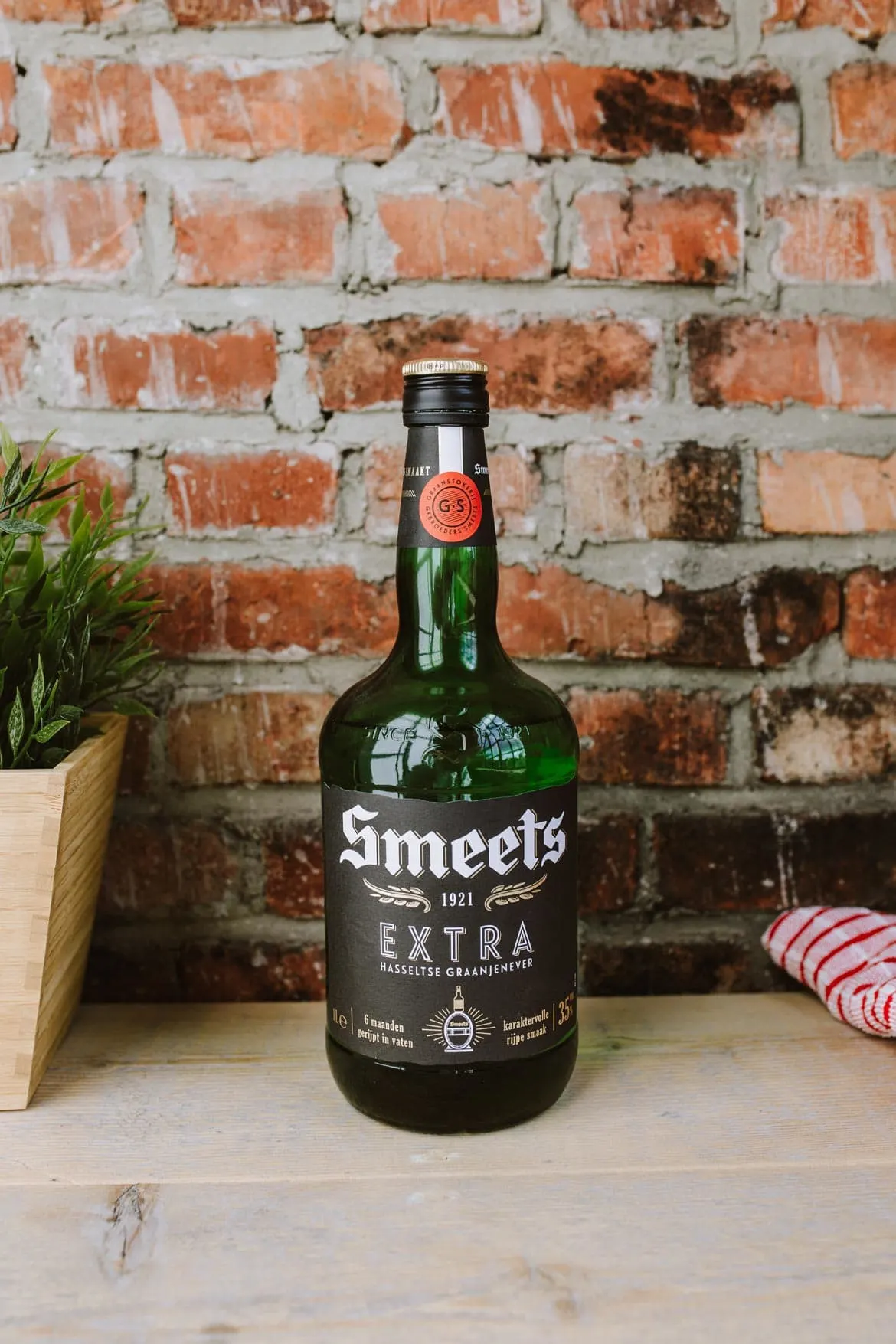 Once again, not a food, but no Brussels food guide would be complete without mentioning this local libation. Jenever is sometimes referred to as "Dutch gin" however it is also drunk Belgium wide, especially during the festive season.
Although Jenever comes in a vessel that looks like a tall shot glass, believe me this is not for shooting. Doing so could put hairs on your chest.
Jenever comes in Joung (young), Oude (old) and Korenwijn (corn wine) varieties. For those looking to try Jenever but can't handle its intensity, opt for 'Vrouwen-Jenever' – which comes with a drop of syrup to sweeten it up.
---
Which one of these foods to try in Brussels would you go for? Let me know in the comments below!
Like this blog post? Then make sure you Pin it for the future!