Do you fancy sleeping at the Old Railway Station in Petworth? Then check out my Petworth railway station review to see exactly what it's like here!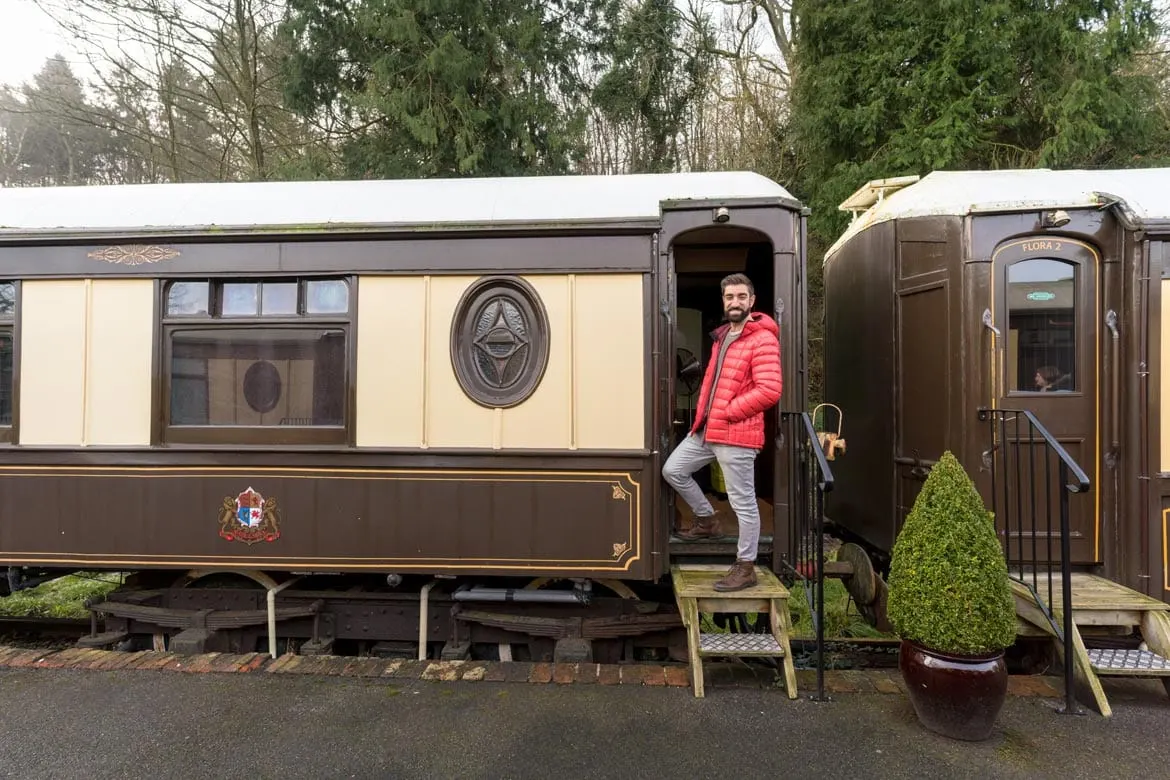 The Old Railway Station in Petworth is without a doubt one of the most unusual places to stay in England. As the name suggests, this is an old railway station that's since been converted into a hotel. It sounds pretty cool, right?
I stayed at the Old Railway Station hotel at the beginning of the year and I completely fell in love with the place. Staying in an old converted station is such an amazing experience. What makes this place even more unique though is you get to sleep in the old Pullman train carriages. I mean, come on! It doesn't get better than that!
If you're into your trains or like places from a bygone era, then you will absolutely love this place. There isn't anywhere else like this in the country and it's such a unique stay.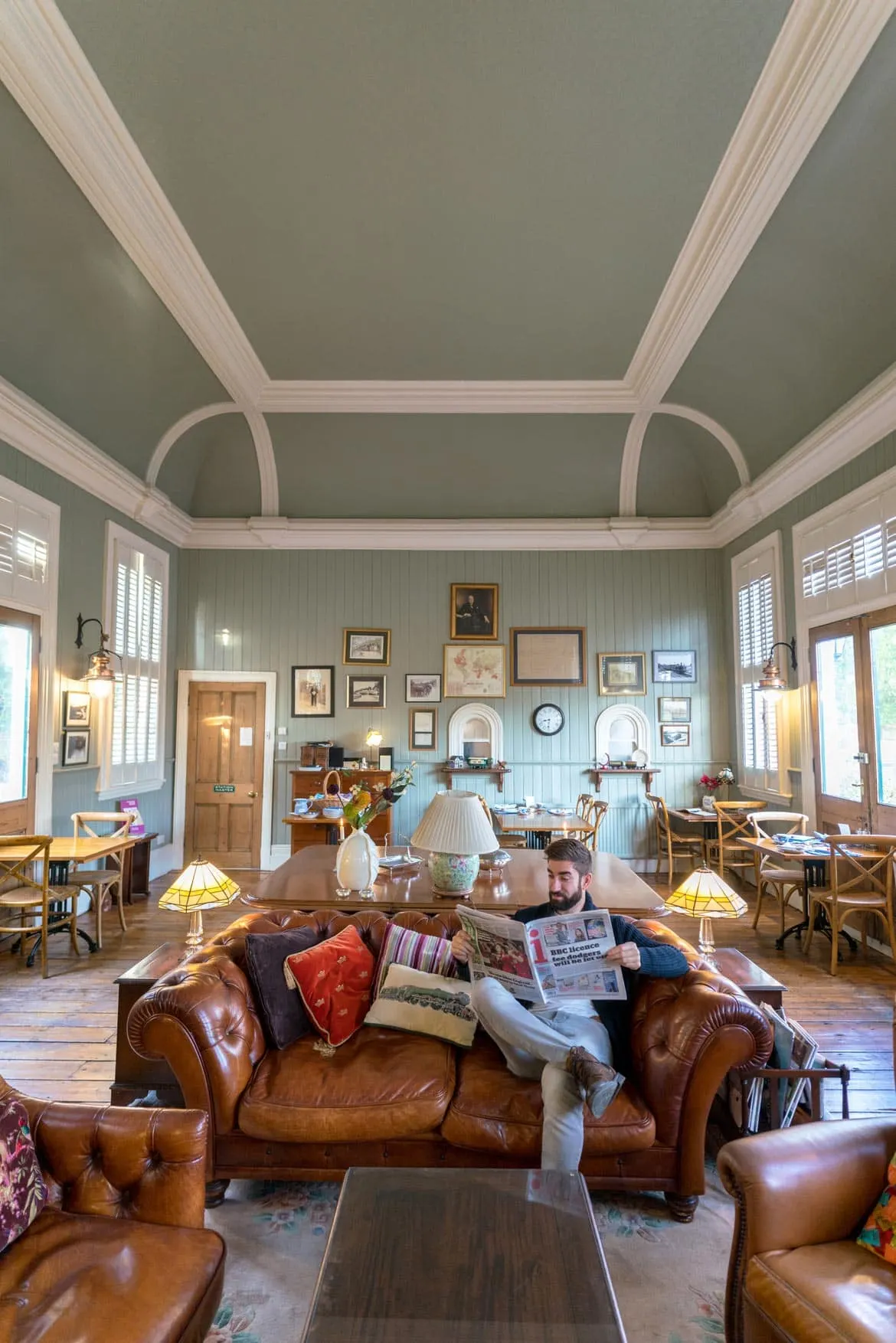 The History of the Old Railway Station
Officially, this old railway hotel was once Petworth Railway Station in West Sussex. Built in 1892, this station used to be the route into London, Brighton and the South Coast.
However, over the decades fewer and fewer people were using the station, so it eventually closed to the public in 1955 and to freight traffic in 1966. The thought of this place being completely unused makes me really sad.
Thankfully, the main station building was initially converted into a guest house in the 1980s, and that was when the Old Railway Station Hotel was born. The whole place has been lovingly restored and a number of Pullman carriages have been added over the years which makes staying here even more special.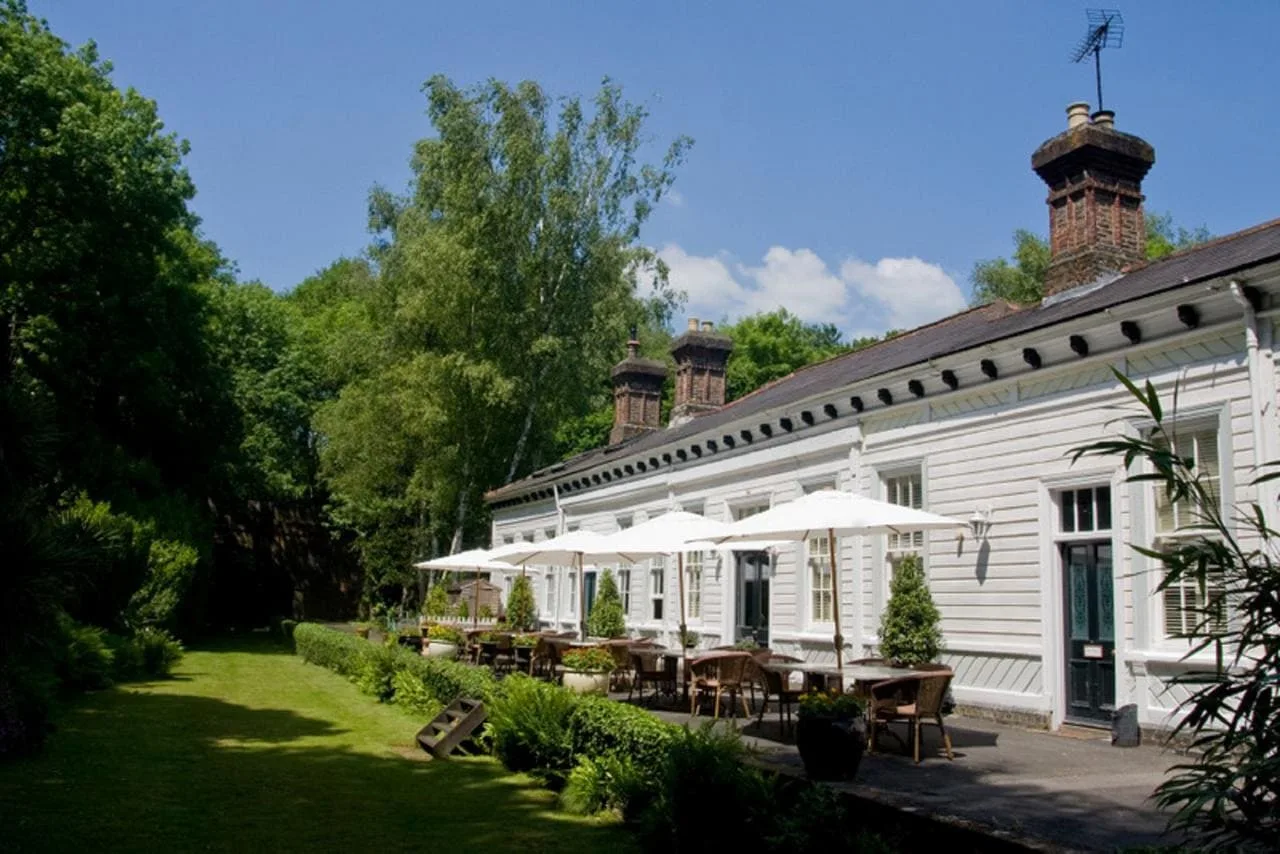 The rooms at the hotel
Even though you're sleeping on an old Pullman carriage, there are loads of amenities in the room.
In total the Old Station Hotel has 10 rooms – two in the Station House and 8 in the Pullman carriages. All rooms come with TVs, tea & coffee making facilities and there's Wi-Fi in all rooms too.
Each carriage is decked out with their own en-suite toilet for complete privacy. Also, the beds are really comfortable too. As you'd expect this being an old train carriage, the rooms aren't massive and there's not a lot of space, but that's not why you come here.
Just waking up in the morning knowing you've slept on a train is what it's all about. As I keep saying, if you love trains or transport, this is such a unique experience. It's no wonder this is now one of the best hotels in Petworth.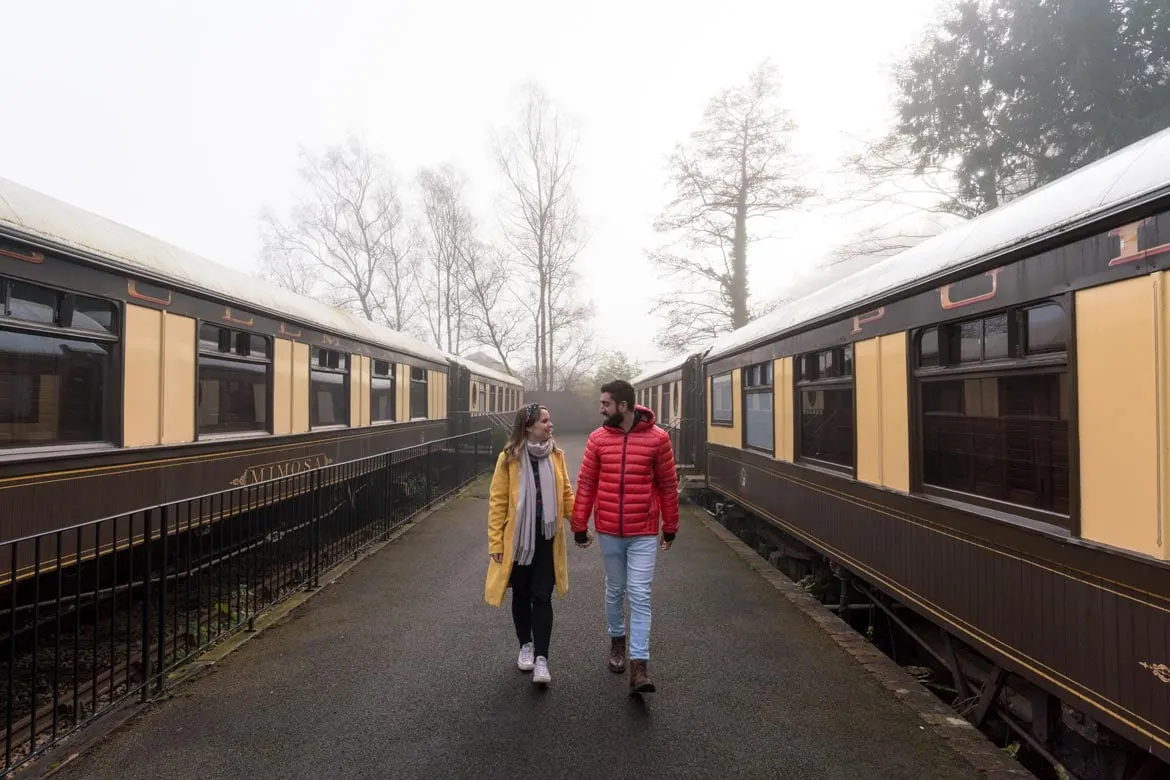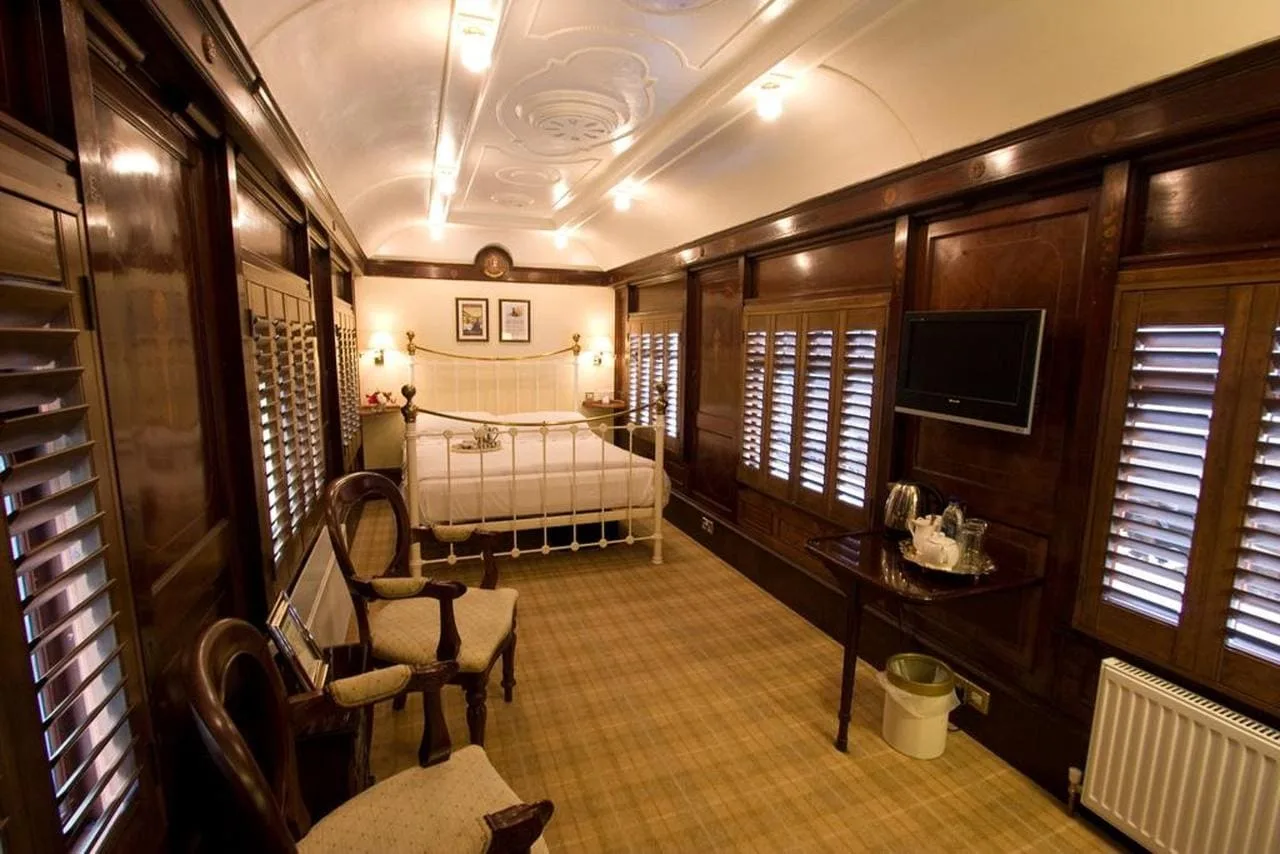 Amenities at the station hotel
As for the station building itself, the old waiting room is now the breakfast area and it's so cute inside. We had a big full English breakfast included in our stay (this is included in all stays). It kinda goes without saying but it was the perfect way to start the day.
When the weather is nice, the old platform is an outside terrace. This is an amazing spot for afternoon tea in the summer. Even if you're not staying here, I'd really recommend the afternoon tea. Then you can get a little taste of what the station hotel is all about.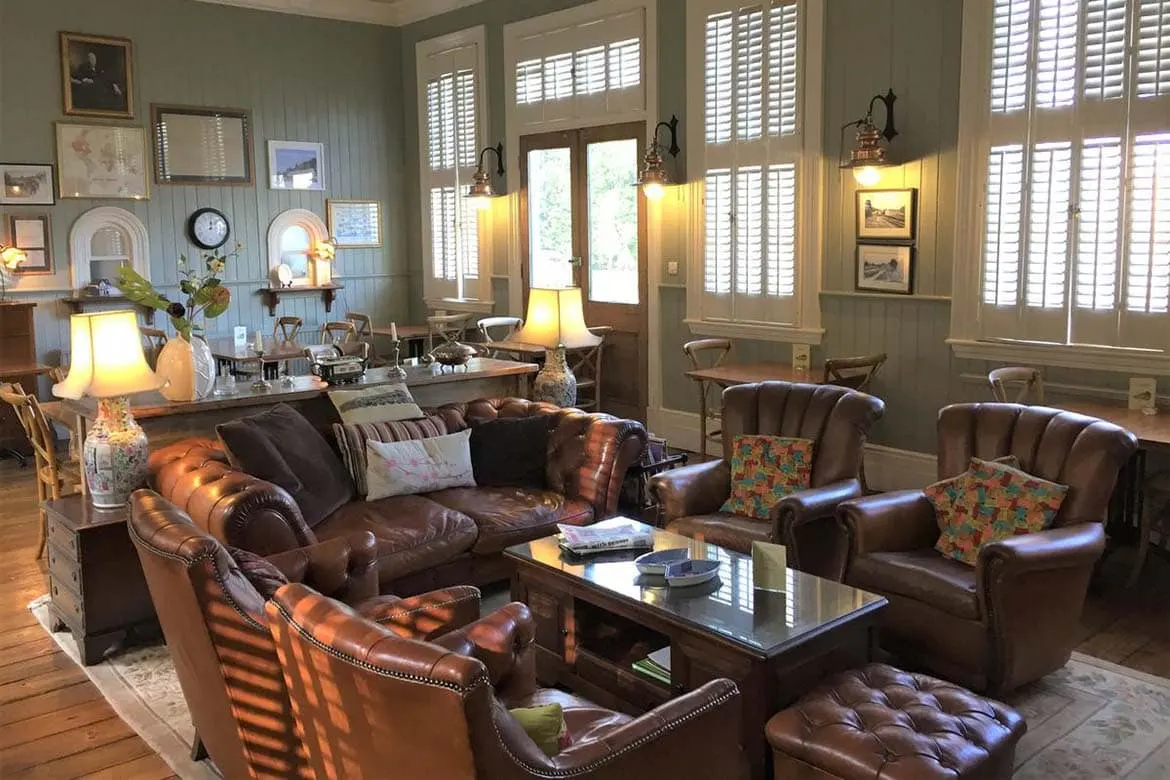 The staff are really friendly too and are very helpful in suggesting what to do in the area. Also, you can check out my guide to the South Downs. This guide is packed with some of the best things to do in the South Downs which I think you'll find useful.
For me, I absolutely loved going to sleep on an old train carriage. It felt like I was on the Orient Express, just you know, stationary. If you're looking for a unique place to stay I really can't recommend this place enough.
I really hope you enjoy staying here as much as I did. If you have any questions at all then let me know!
---
Also, see where else I recommend in the most unusual romantic weekend breaks in the UK here. This is for those of you looking for an amazing weekend away!
Are you thinking of staying at the Old Railway Station Petworth? If you have any questions at all, let me know in the comments below and I'll get back to you!
Like this blog post? Then make sure you Pin it for the future!