Contemporary cooking with traditional ingredients, Sarfalik is without a doubt one of the best restaurants in all of Greenland
Greenland isn't famed for its fine dining. Yet in Sarfalik they've got a restaurant that wouldn't be out of place in any Michelin guide.
Sarfalik mixes contemporary cooking with traditional ingredients to give an incredibly unique menu, one you won't find anywhere else in the world.
With reindeer heart and roasted musk ox, this is a celebration of Greenlandic food, and Sarfalik have thrusted old flavours into the new age with modern techniques and interesting flavour combinations.
This is a restaurant that highlights just how far Greenlandic cuisine has come along and it's a dining experience like no other.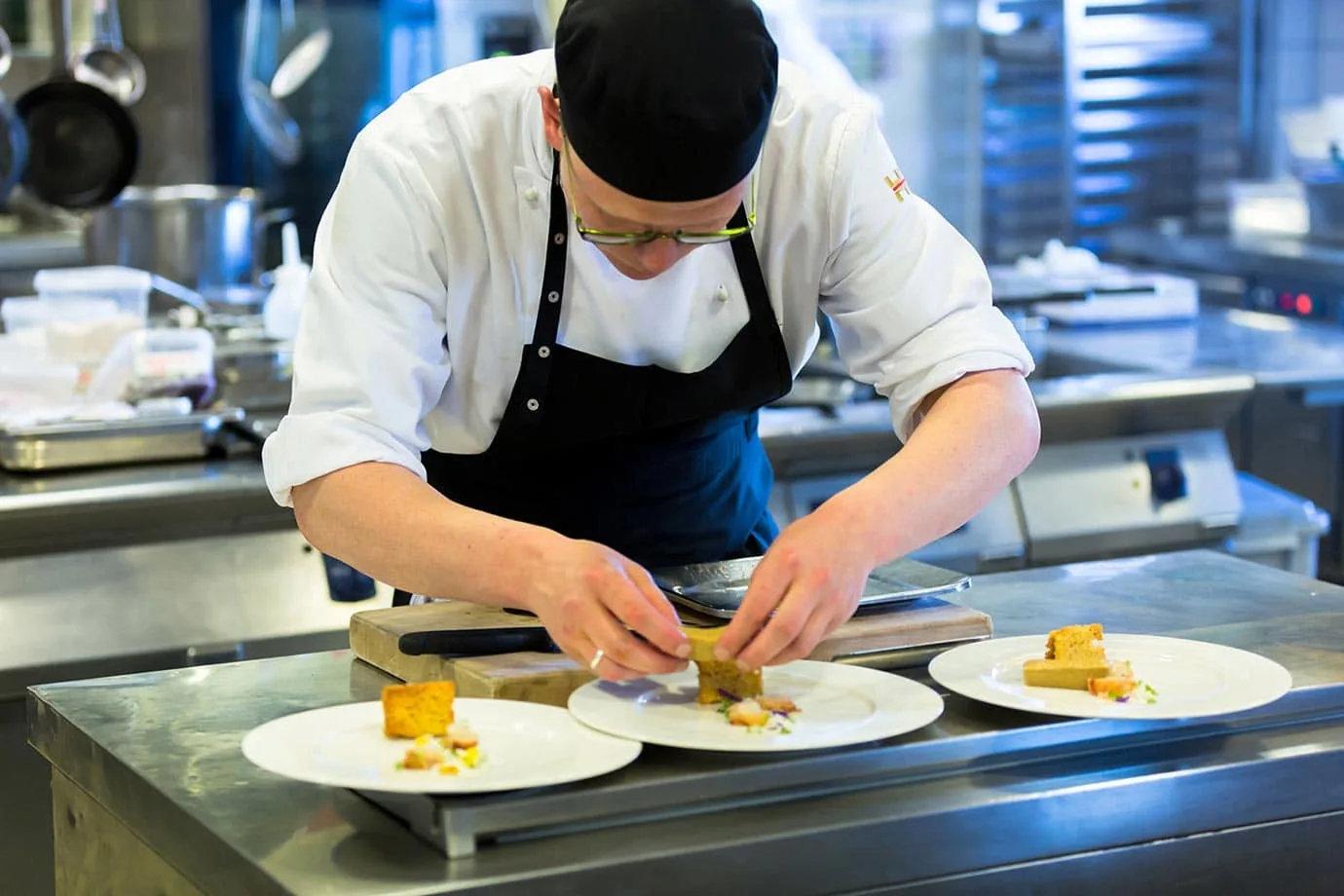 Where is Sarfalik?
Located on the 5th floor of the Hans Egede Hotel in Nuuk, Sarfalik is one of only 13 restaurants in the capital, yet it is by far the finest.
In Swedish head chef Björn Johansson, Sarfalik is run by someone who is not only extremely passionate about cooking, but about Greenland too.
One of the things that attracts Johansson to Greenlandic cuisine is the veritable bevy of local ingredients: "The most fascinating thing is that people still eat what is available locally. The hunters, the fishermen, all the ordinary people who go out picking herbs. Everyone"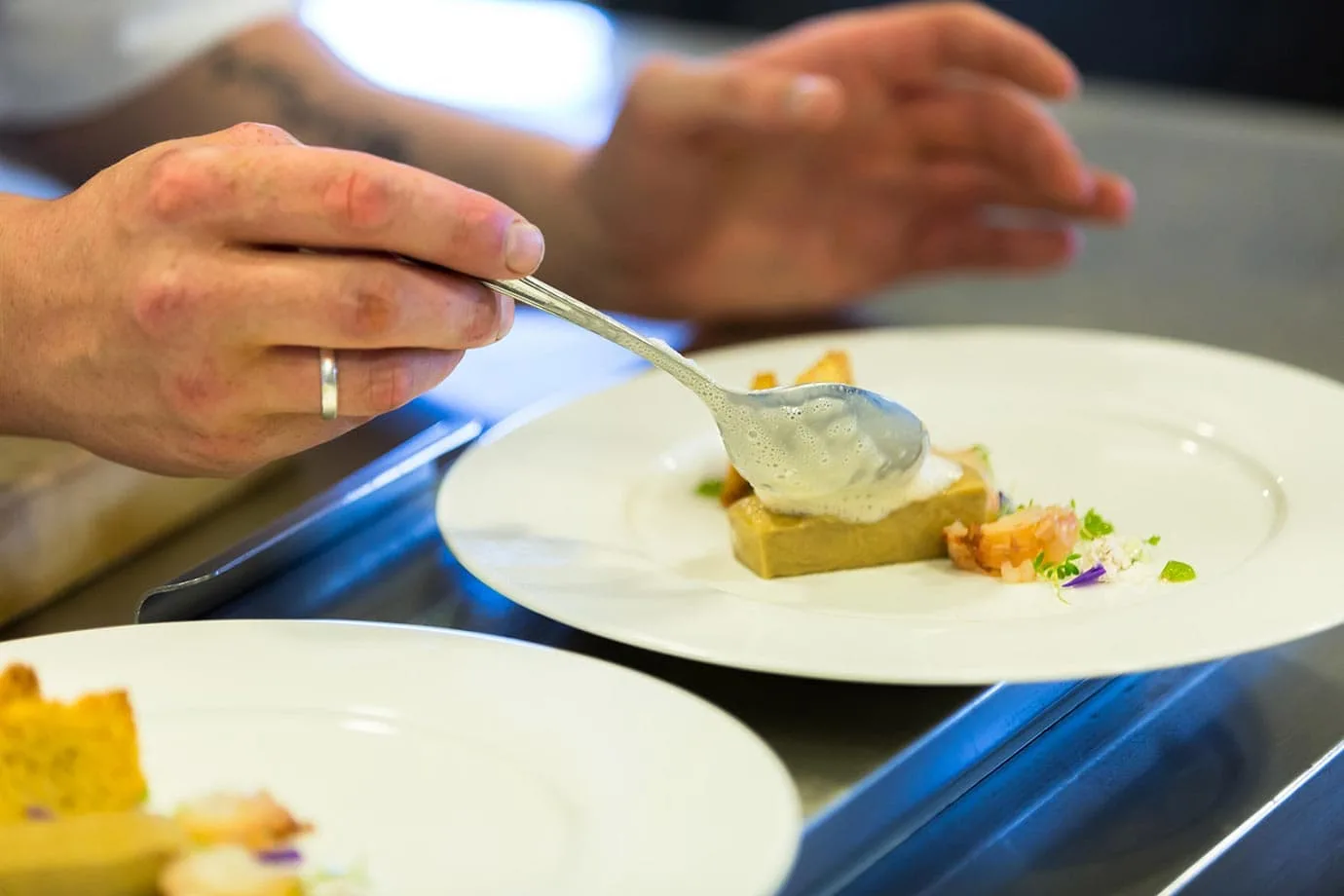 With an al-la-carte menu available, we went for the summer eight-course taster menu (they change their menu four times a year at Sarfalik to coincide with the seasons) accompanied with a lovely bottle of red (a 2010 Pinot Noir from New Zealand).
With things like reindeer heart and musk ox, there were a fair few things we'd never tried before, but the taster menu was like going on a journey through the flavours of Greenland, and for me the stand-out dish was the top blade of musk ox with Jerusalem artichoke and spring onions.
This really was a culinary odyssey full of surprises.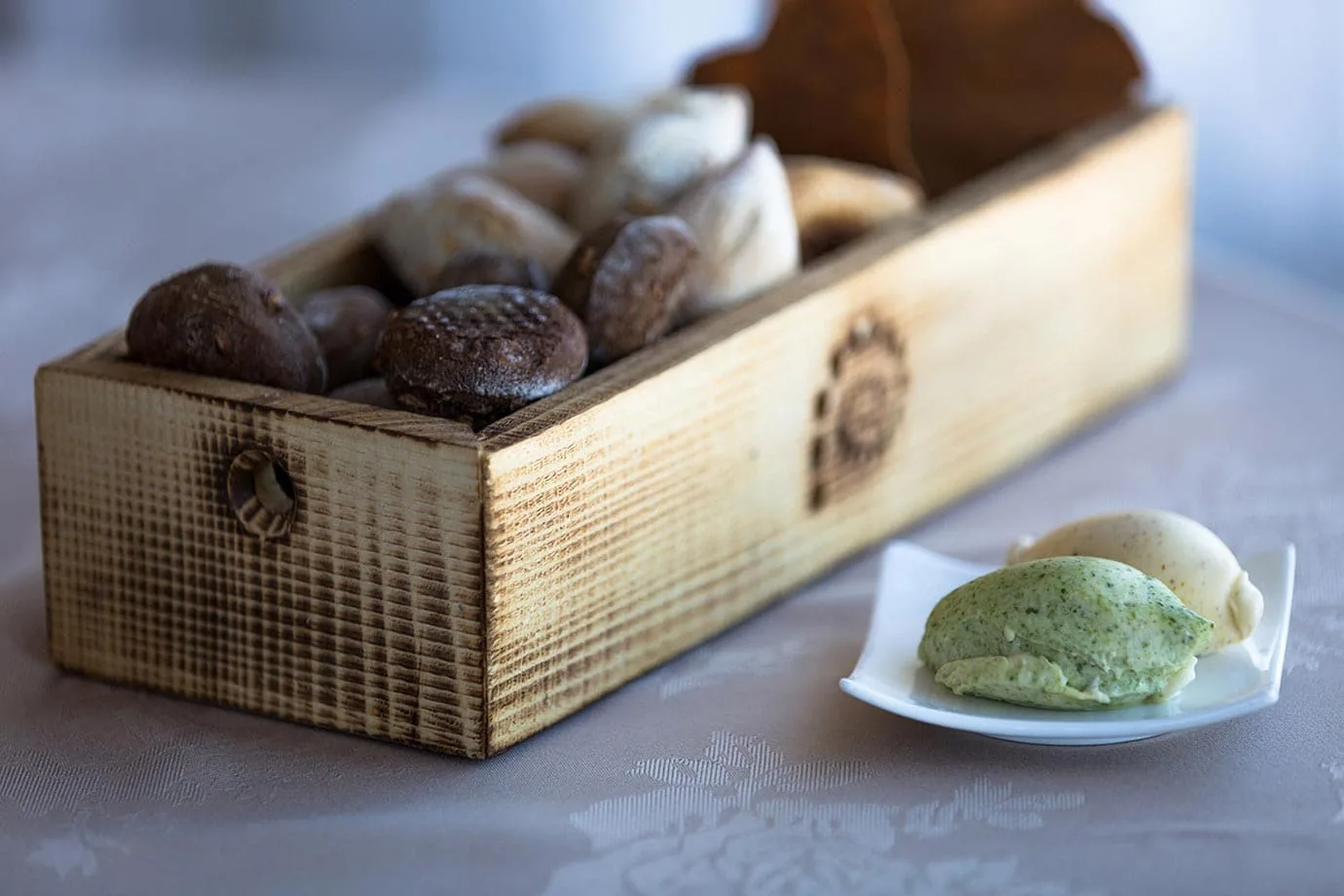 Course one:
Salted scallop – yoghurt, cucumber, watermelon, sesame and poppy seeds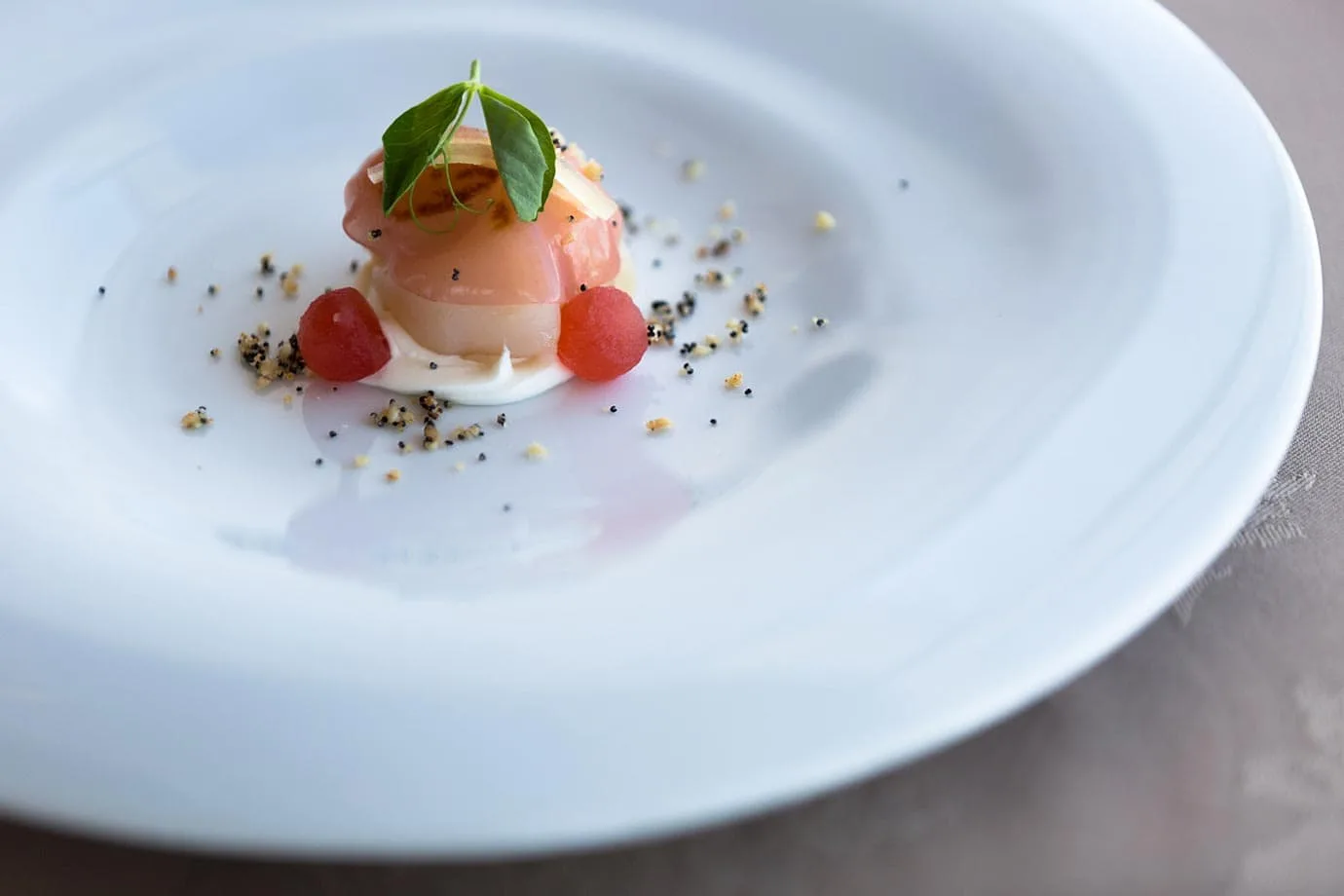 As a palette cleanser to start we had the salted scallop. This was the prettiest little starter and the scallop was perfectly cook with the yoghurt and cucumber adding a certain freshness to the dish. Also, the sweetness of the watermelon cut through everything.
Course two:
Lobster "bisque" – lobster sandwich, chocolate milk, and borage cress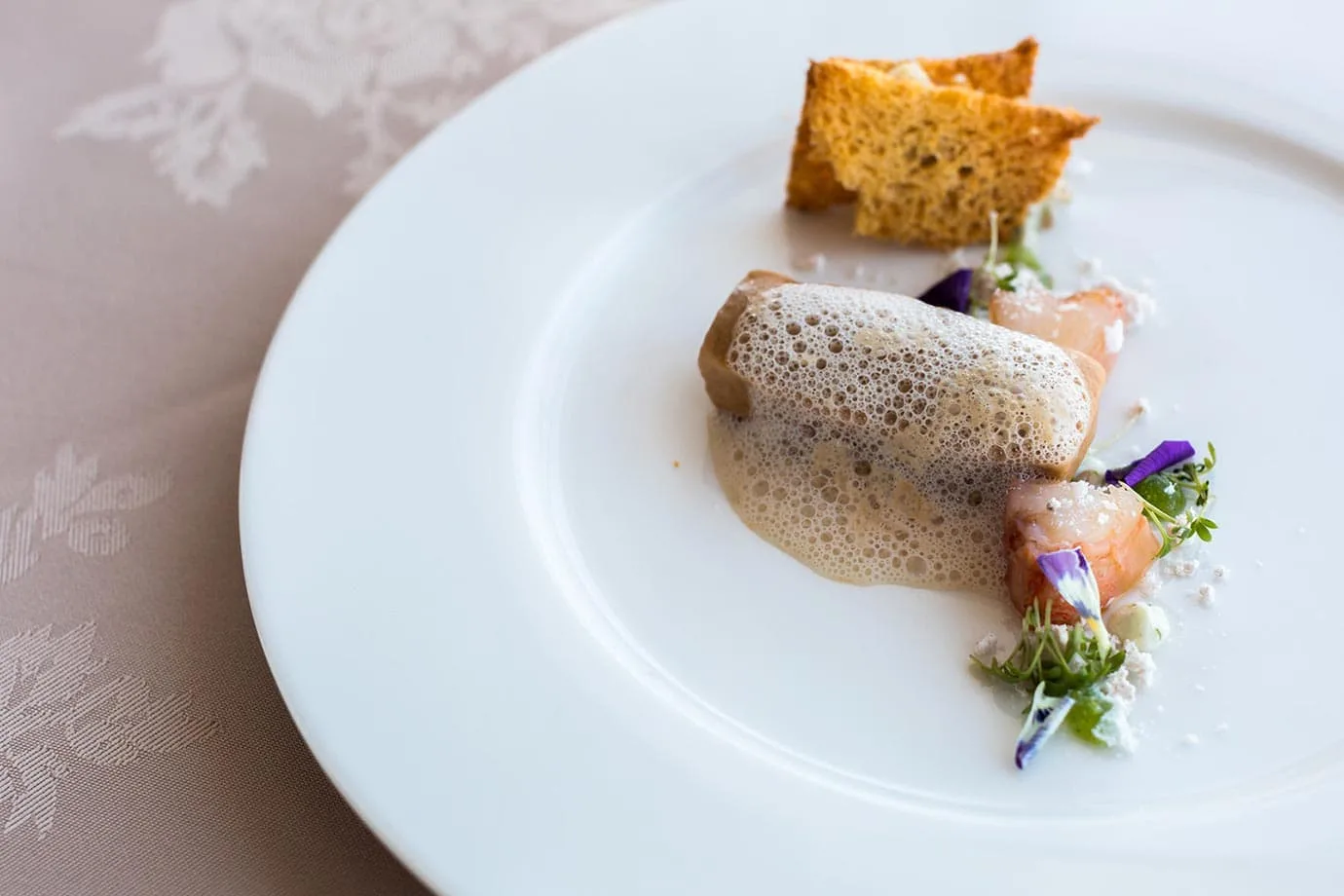 To highlight Sarfalik's modern techniques, this lobster "bisque" was in fact a mouse with a foam on top. Even though the crostinis added one layer of texture, I felt the mouse needed a second layer to really pack a punch, and obviously I would've loved more cooked lobster!
Course three:
Tartar of reindeer – heart of reindeer, beetroot, capers, red onion and horse radish
The reindeer heart has to be one of the most eye-catching items on the menu, and even though the idea of it may be difficult for some to stomach its actually incredibly tasty and full of flavour. Also, the red onions add that acidic bite to cut through the deep meaty flavour of the reindeer.
Course four:
Oven-baked turbot – cockles, lemon thyme, saffron and baby carrots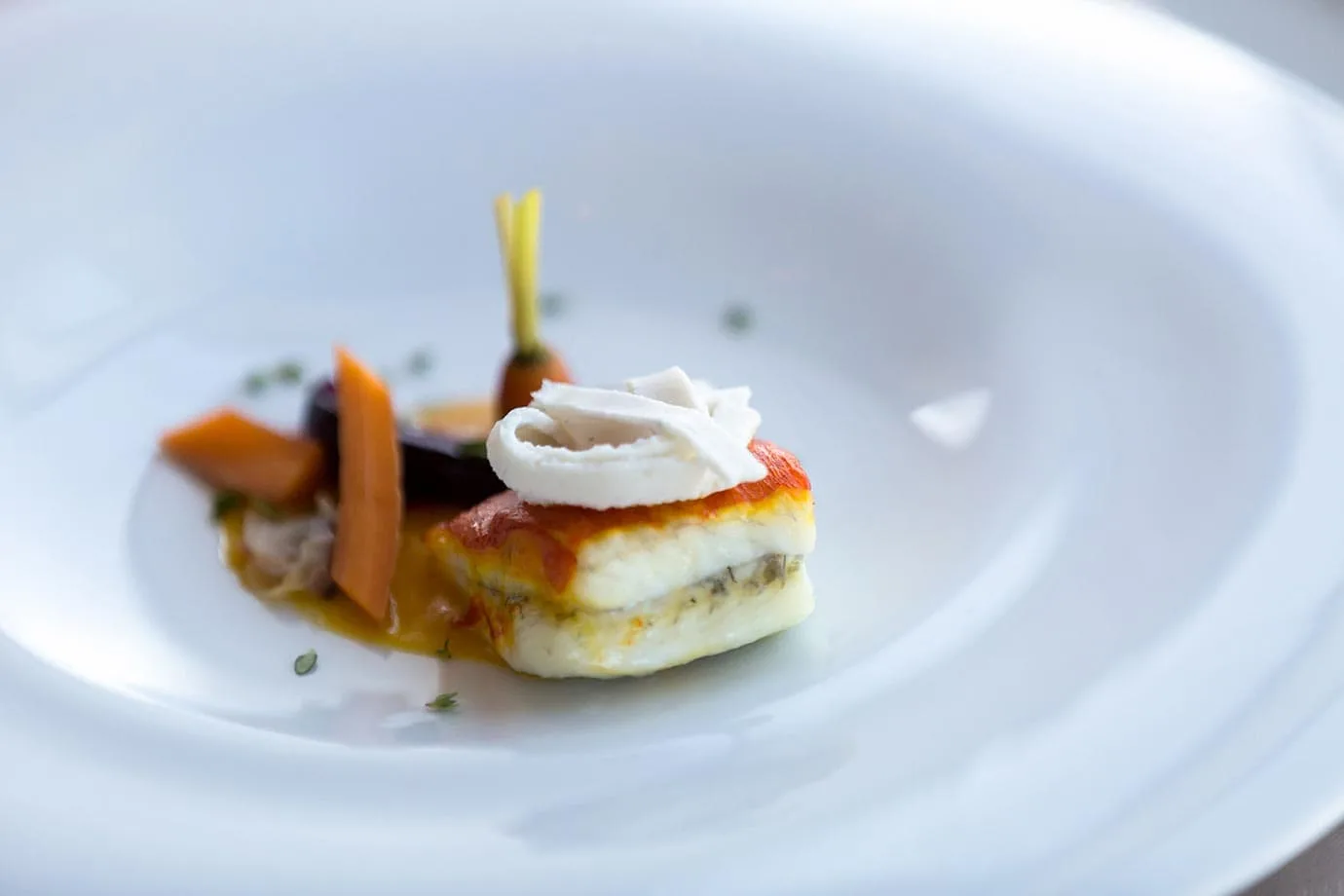 One of the things that are in abundance in Greenland are fish, so it was no surprise that the turbot was another stand-out dish. Perfectly cooked and moist, the lemon thyme and saffron added a lovely richness to it all.
Course five:
Variation of piglet – rhubarb, morels, onion and browned pork glace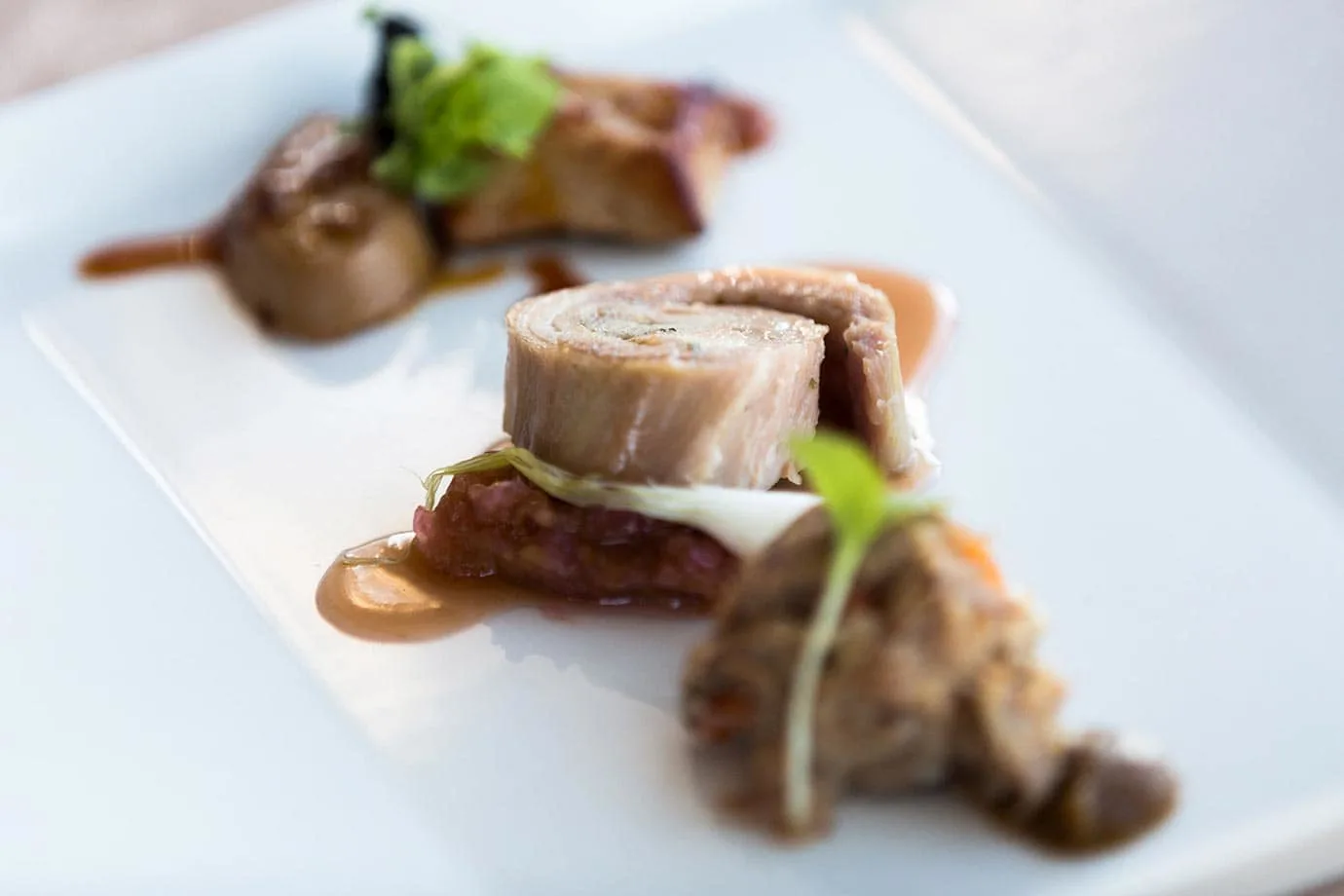 Again to highlight their cooking techniques, this was a trio of piglet but the loin was probably my favourite and it worked well after the fish dish.
Course six:
Roasted top blade of musk ox – roasted spelt, angelica, mountain sorrel, Jerusalem artichoke, spring onion and musk beer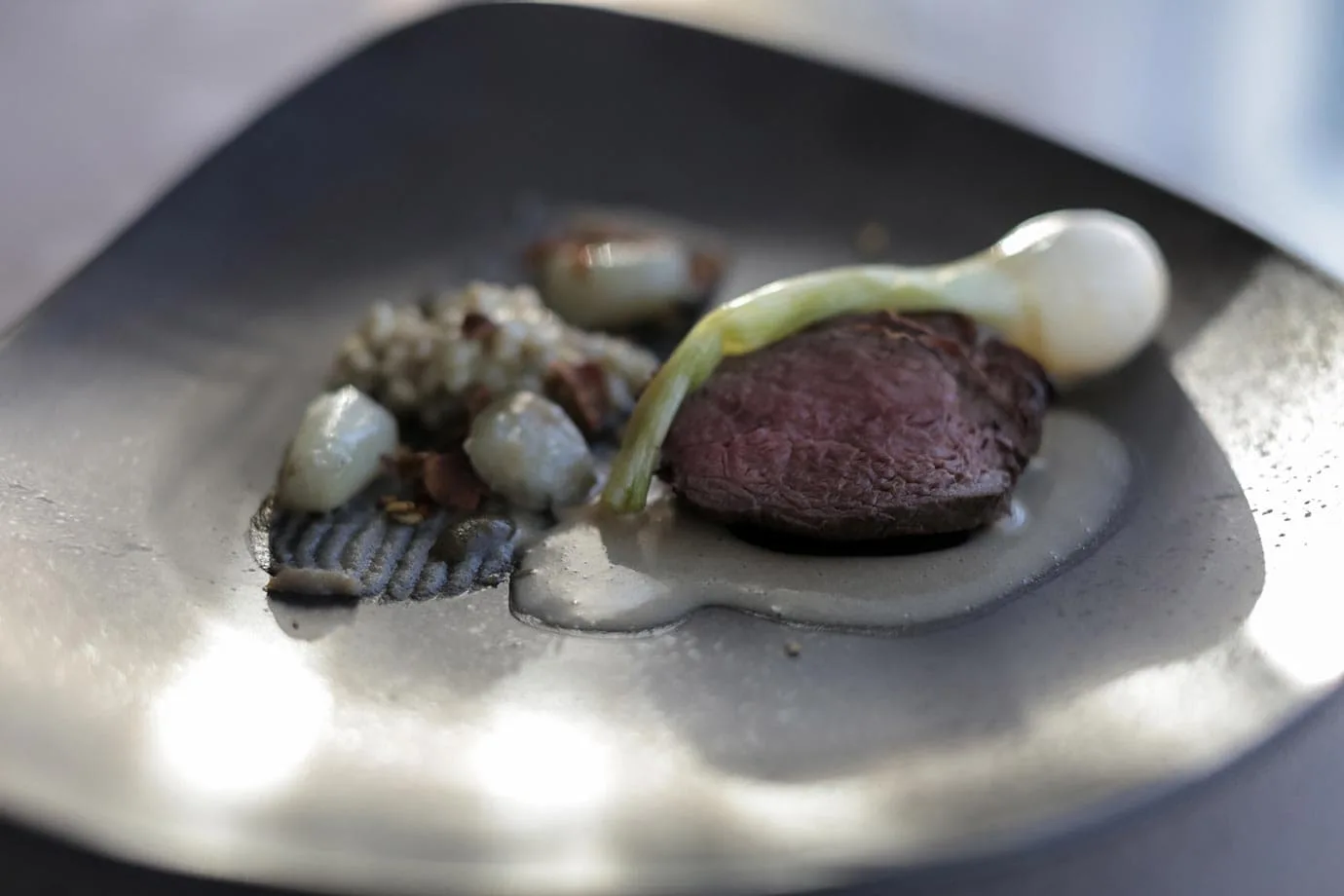 As mentioned, this was my favourite dish on the taster menu. Musk ox is so rich in flavour and it's such a meaty animal, it really is. For all those meat lovers (like me), then you'll love this dish and the Jerusalem artichoke really ties everything together.
Course seven:
Elder flower – mint, celery, lime, strawberry and flowers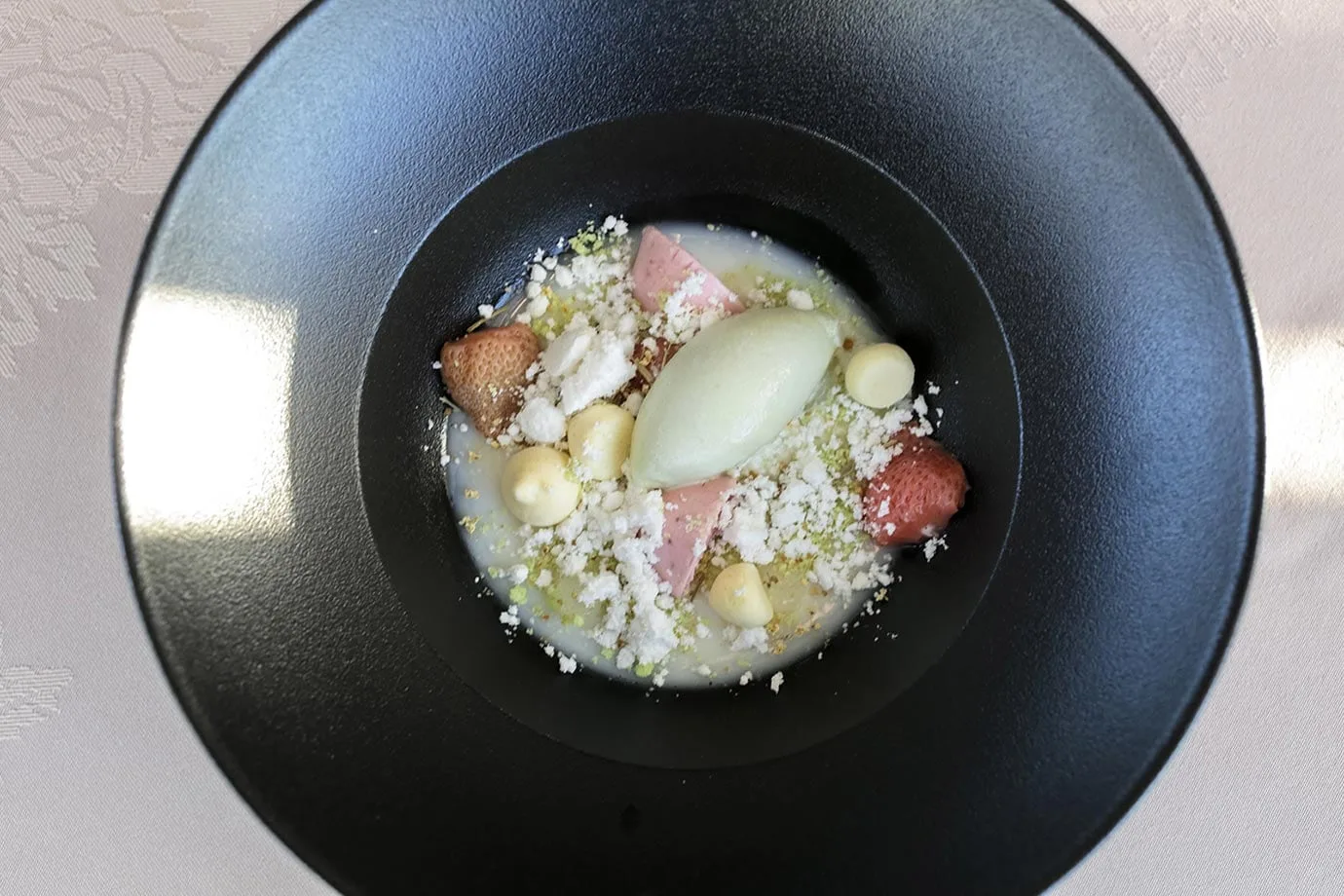 On to the sweet stuff. After the richness of the pork and the musk ox, this was always going to be light, and the acidic lime acts like a palette cleanser. I have to admit, I was actually surprised at how good this dish was, and you could really taste each element clearly without one being too overpowering.
Course eight:
A sweet little thing for dessert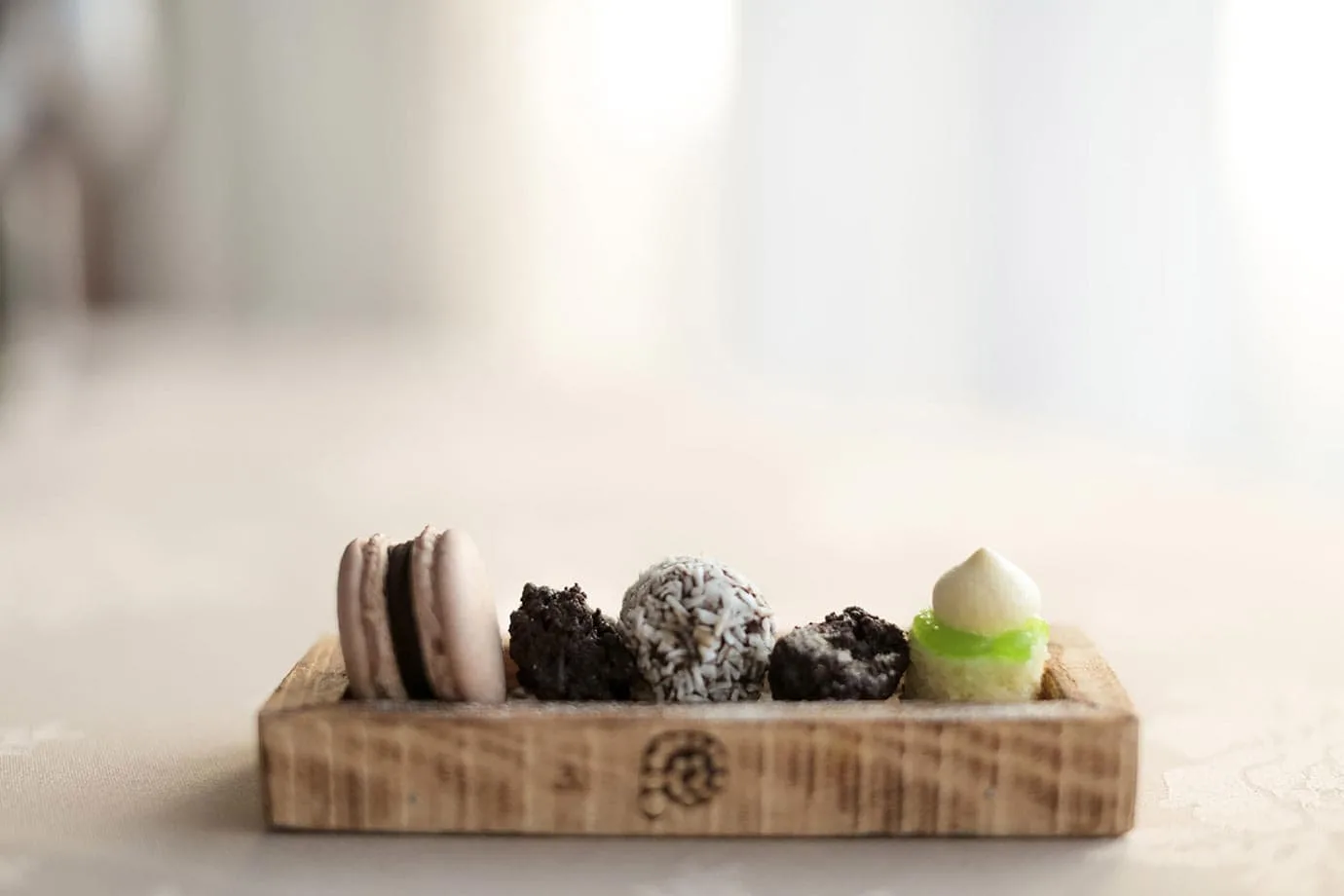 This was a raspberry macaroon, a chocolate bonbon and a little lemon cake, and this was the sweetness lacking from the dessert before. If you've got room for all three then this is a great way to finish things off!
---
There's no doubt about it, Sarfalik is a surprise for so many reasons.
Firstly, you don't expect to find a fine dining restaurant such as this in Greenland.
Secondly, despite the modern techniques, they really are keeping to traditional flavours and ingredients. As surprises go, this is a pretty damn good one.
How much does Sarfalik cost?
The eight-course taster menu at Sarfalik costs approximate £85 ($120) per person.
An optional wine pairing menu costs an extra £72 ($96). Oh, and if you want a vegetarian menu it's best to call ahead!
Address:
Restaurant Sarfalik
c/o Hotel Hans Egede
3900 Nuuk Greenland
Tel: (+299) 32 42 22
E-mail: [email protected]
Website: uk.hhe.gl/restaurant-sarfalik/
Save