A look at little Igaliku and Nunataaq, two of the cutest places in all of Greenland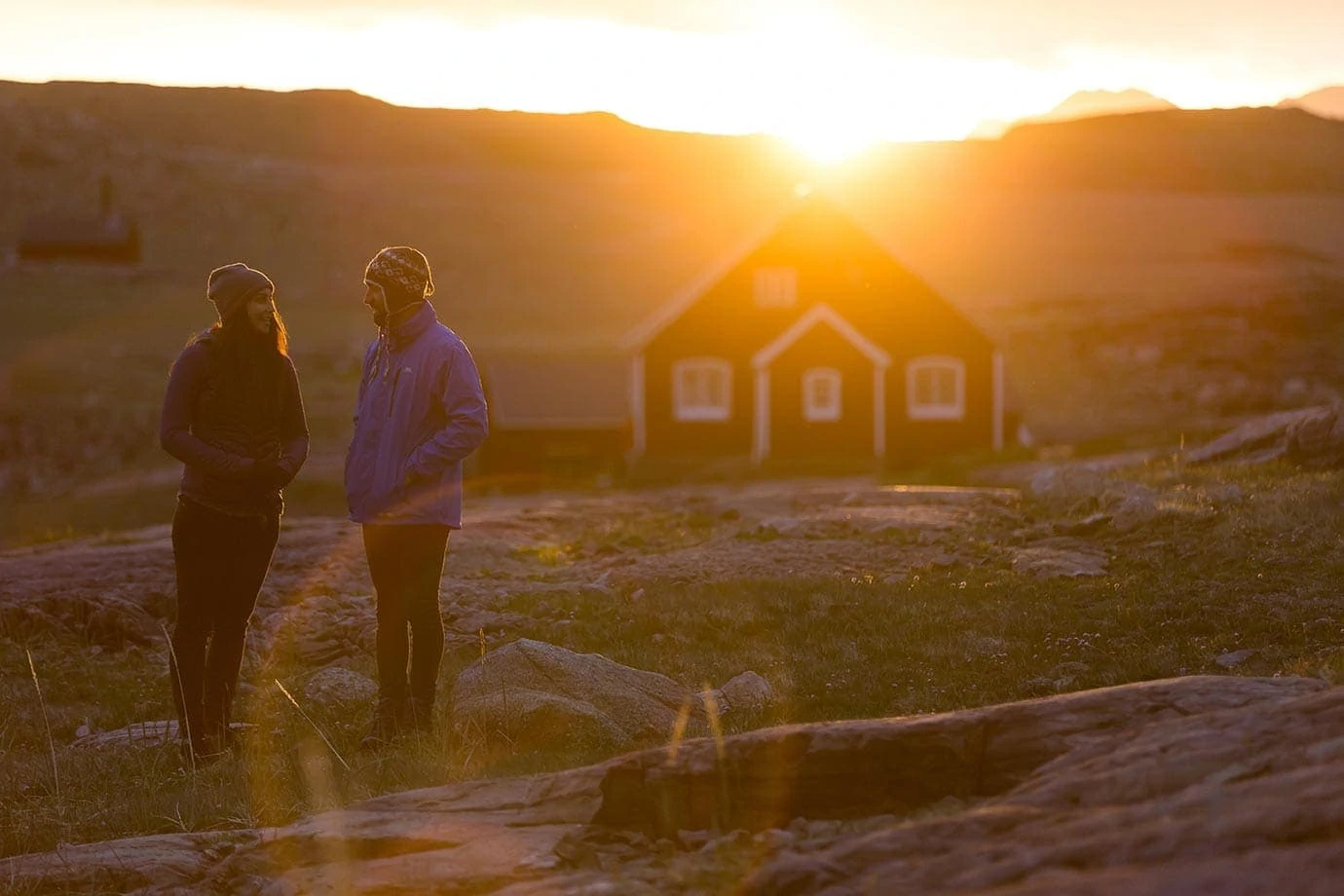 Between the three of us we could count the number of houses that made up Igaliku.
It was only when we checked into Igaliku Country Hotel that we found out the population was 28. That's a town made up of 28 people. A "town". No matter where we went in Greenland it seemed as if each place was getting smaller and smaller.
This is what Igaliku is really like:
Getting to Igaliku
Getting to Igaliku was an adventure in itself.
We were dropped off on the tiniest wooden jetty you've ever seen, yet there was Lisa waiting for us, smiling happily at us.
Lisa worked at the hotel in Igaliku, and almost the first thing she said was "you can either jump in the back of the 4X4 with me and drive the 10 minutes to Igaliku or walk an hour through the mountains?"
As if she needed to ask.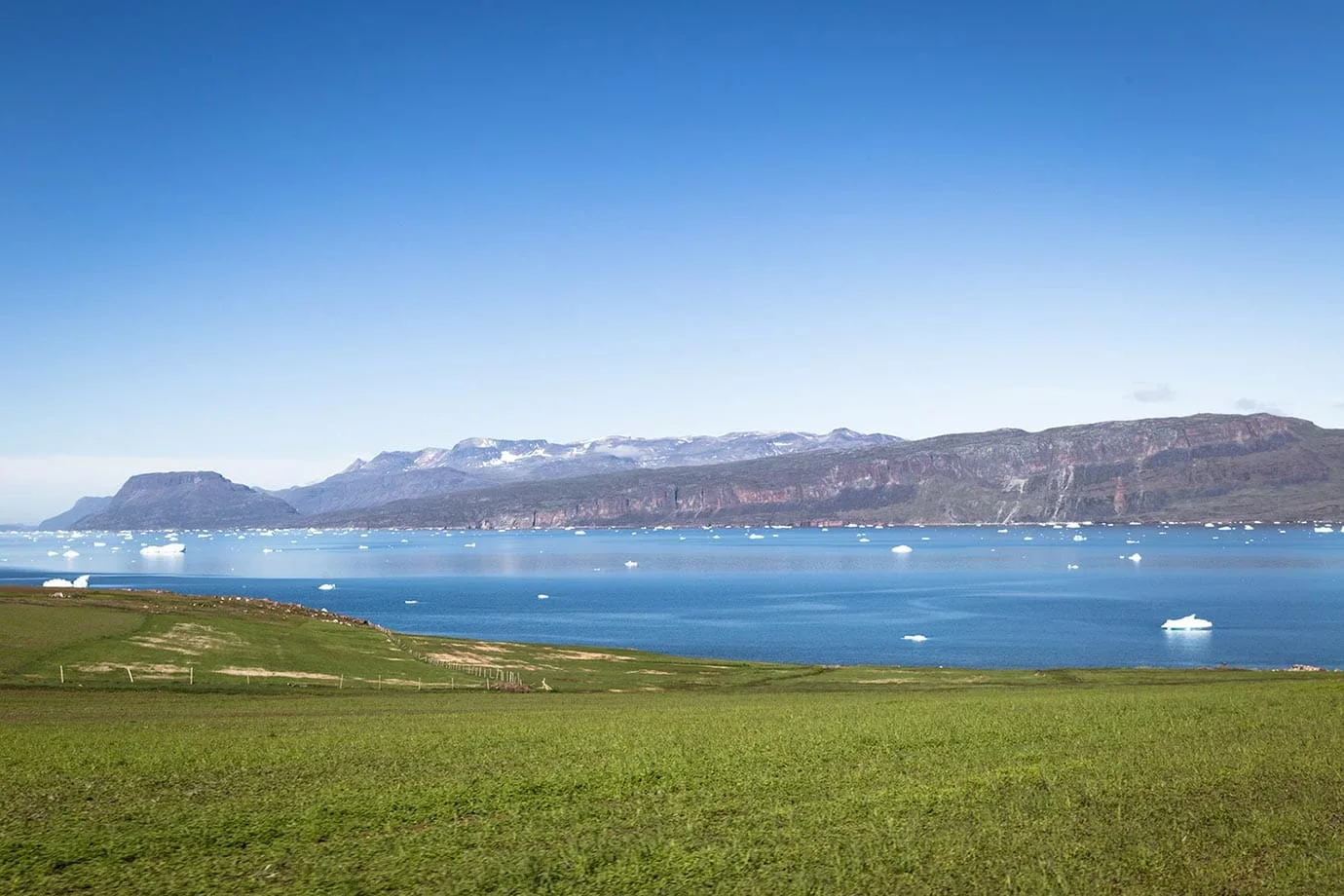 We then walked along a dirt track, once again through the most gorgeous scenery of green and blue until we eventually made it to a spot overlooking little Igaliku. It was there that we started counting the houses.
Igaliku is at the bottom of a valley, and even in Greenlandic terms, it's pretty remote. With a population of 28 people it has to be. The thing is, being that small is we immediately felt like we were a part of the community. I liked that feeling.
Exploring Igaliku
The wonderful thing is we didn't have anything planned while we were in Igaliku – we could just sit back, relax and enjoy where we were. So that's exactly what we did.
As I'm sure you can imagine, with a town as small as this it doesn't take long to walk around it. On our tour of the town we saw some kids playing football so joined in with them for a bit, and we also went fishing again. That was it.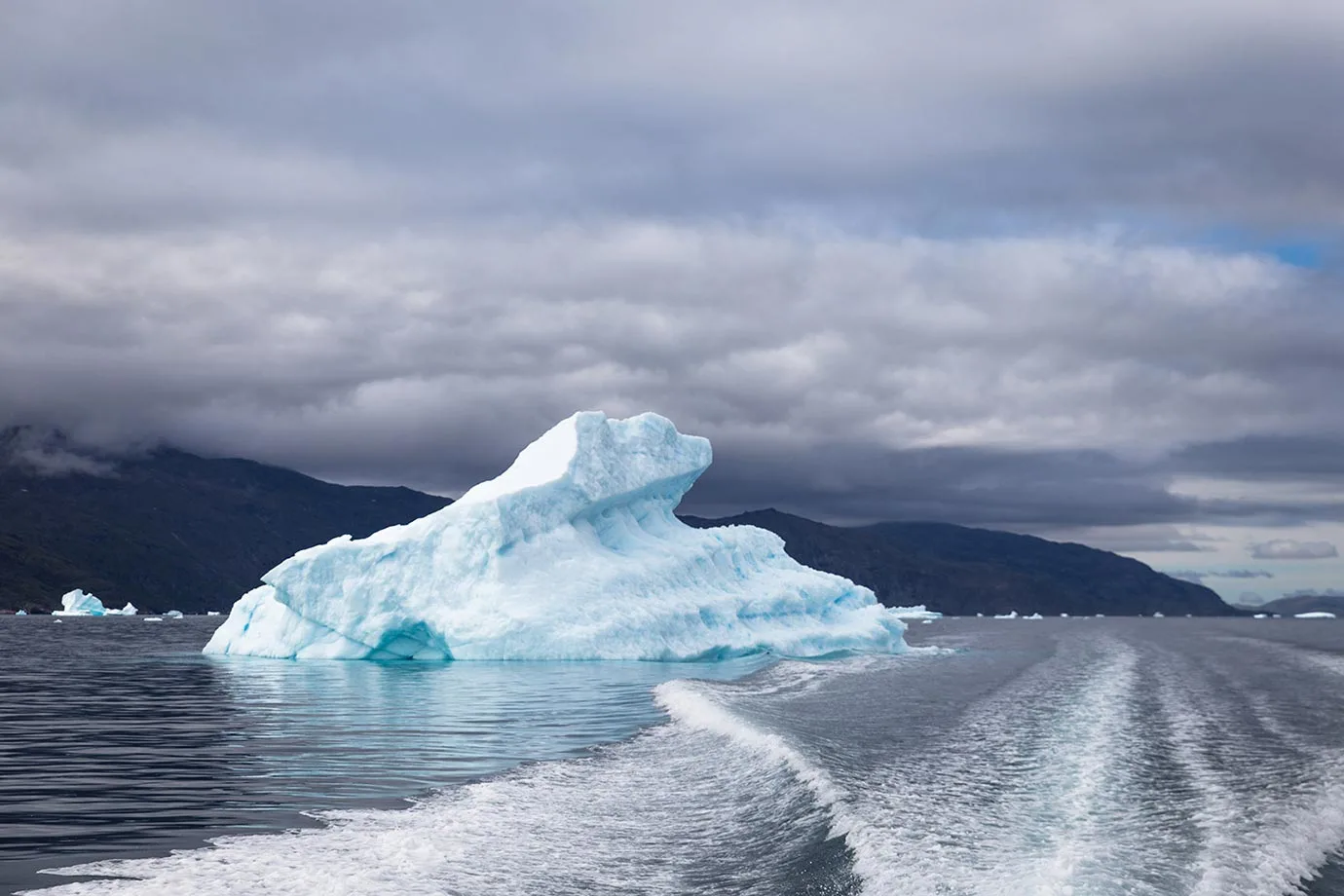 Travelling to Nunataaq
Then from Igaliku, as if things couldn't get any smaller or quieter we went to Nunataaq, a place that only had two families living there.
Driving along a small dirt track, we eventually arrived in Nunataaq, a place that consisted of just the four houses, one of which we were in for a couple of days. To say this place was remote is an understatement – it doesn't get much more secluded and isolated than this place.
Of the four houses, every summer one of them is packed out with Spaniards who come to the area for one reason and one reason only – to kayak. And with the mountains in the distance and icebergs for as far as the eye could see, you couldn't ask for a more beautiful place to do it in.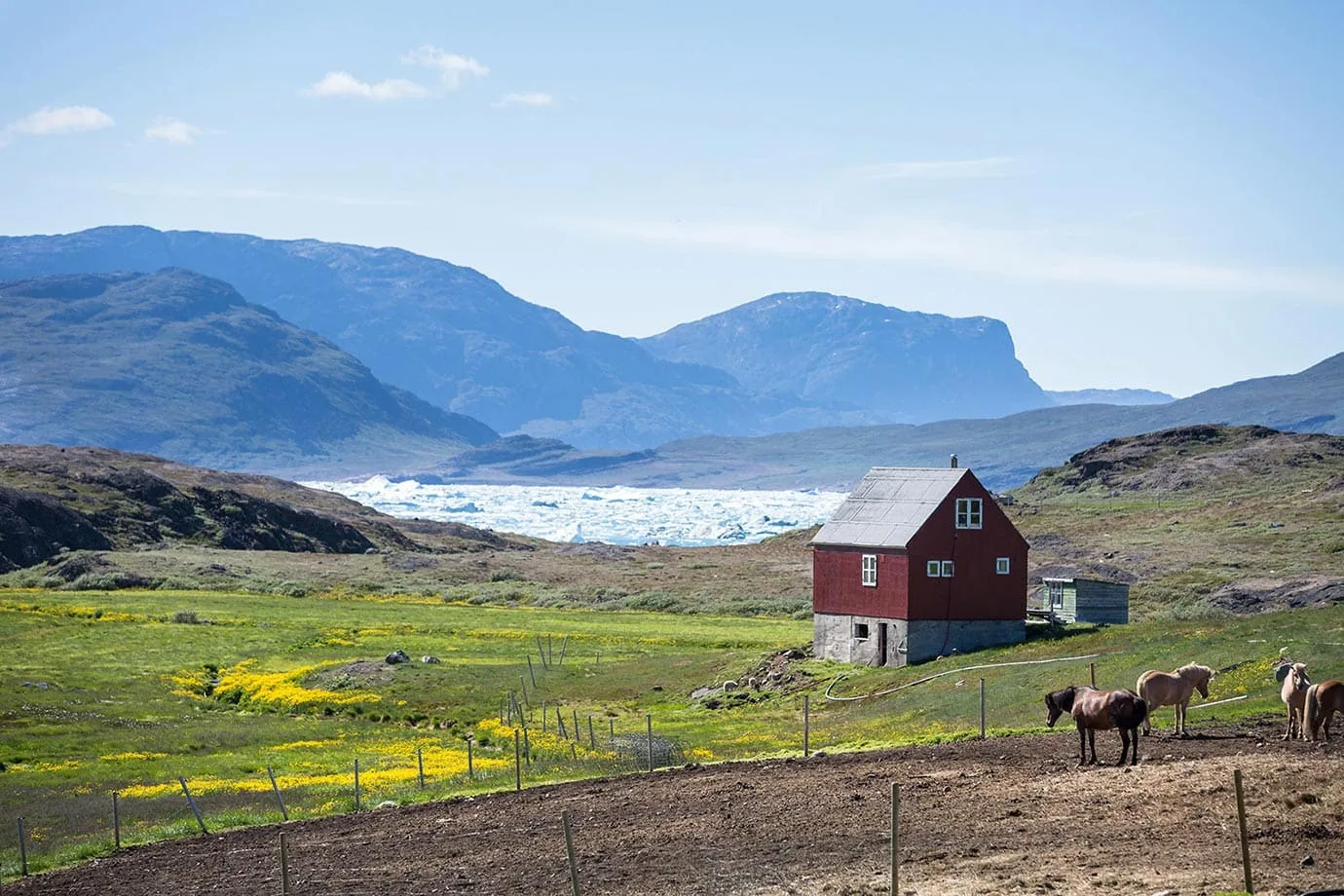 Kayaking in Nunataaq
In Greenland icebergs are a part of daily life, especially in the south of the country where they easily outnumber the people who live here. On our trip we had become used to seeing them every time we looked out the window and every time we caught a boat. But saying that, we never managed to get this close to them before, from this low-down perspective too.
It's hard to describe the feeling of being in a kayak alongside an iceberg. Like with the rest of Greenland, you can't help but be overawed by the beauty of these things, you can't help but find peace from being within touching distance of them too.
We set off late in the afternoon around 5/6pm for a reason, and as the sun started to get lower and lower bathing these things in gold it truly felt like we were explorers, like we were the only ones on the water navigating these channels for the first time.
Igaliku and Nunataaq really gave us the opportunity to take stock of our time in Greenland, to pause and reflect, and we all agreed that it was without a doubt the most beautiful country we've ever stepped foot on.
It was such a privilege seeing somewhere so cut off from the world as Igaliku and Nunataaq. What we saw was how it was, how it's always been, and undoubtedly how it always will be. This is Greenland.
---
Living in Igaliku
Everyone we met in Greenland said the same thing: "Ohh, Southern Greenland is sooooo beautiful. You'll love it there!"
We were told of rolling hills, countryside that could be straight out of England or Wales; of green grass and yellow flowers as far as the eye can see.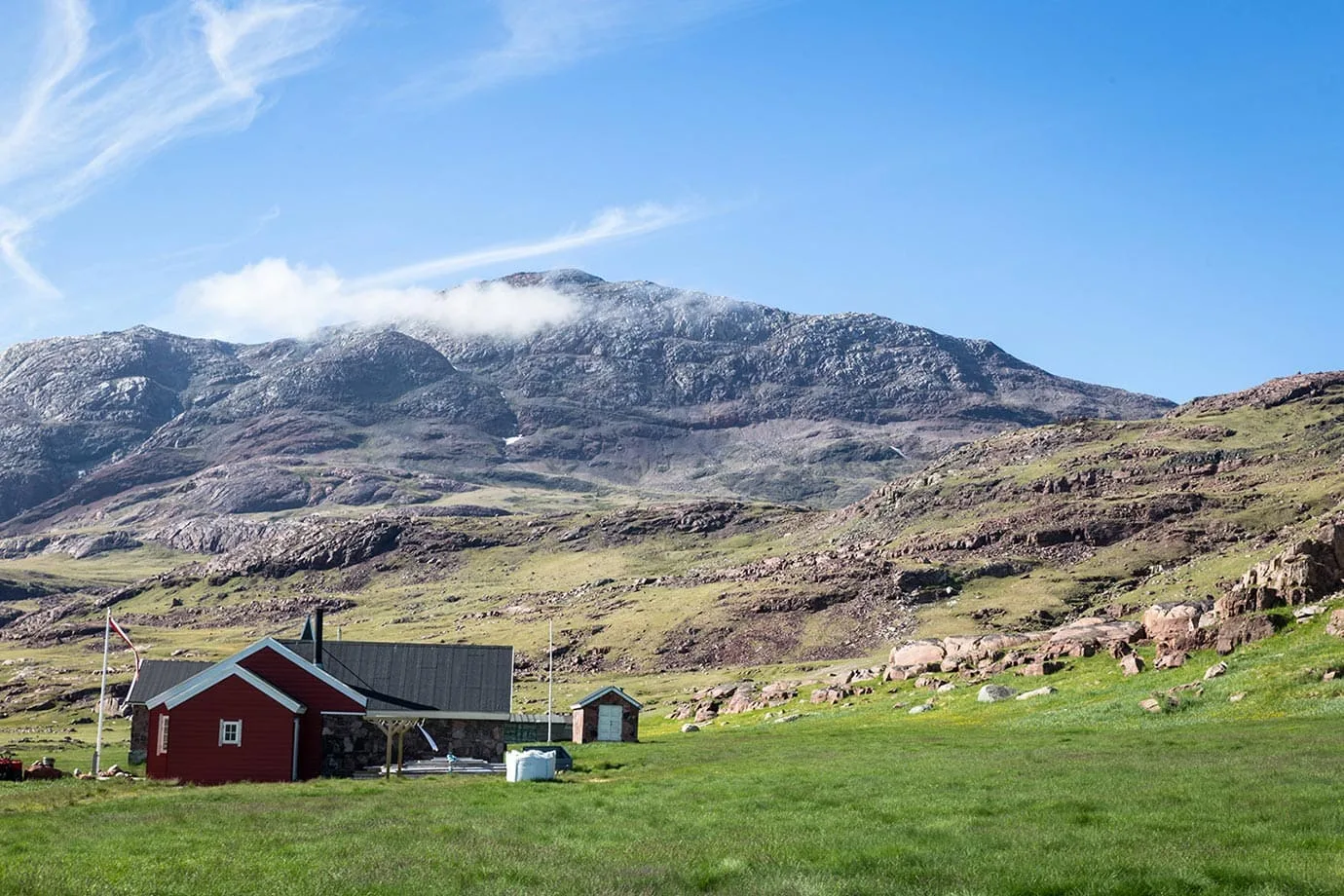 For Greenlanders, this sight can be far and few between. With long, dark winters and, of course, snow on snow on snow, it's no wonder they all hold warm Southern climate on a pedestal.
When we arrived by boat to Igaliku, Lisa (who was our contact for Blue Ice Explorer and helped run the hotel there) greeted us with much the same message.
A Danish nurse, Lisa now lives in Greenland and can't sing its praises enough. She said she fell in love with tiny Igaliku and hasn't looked back since.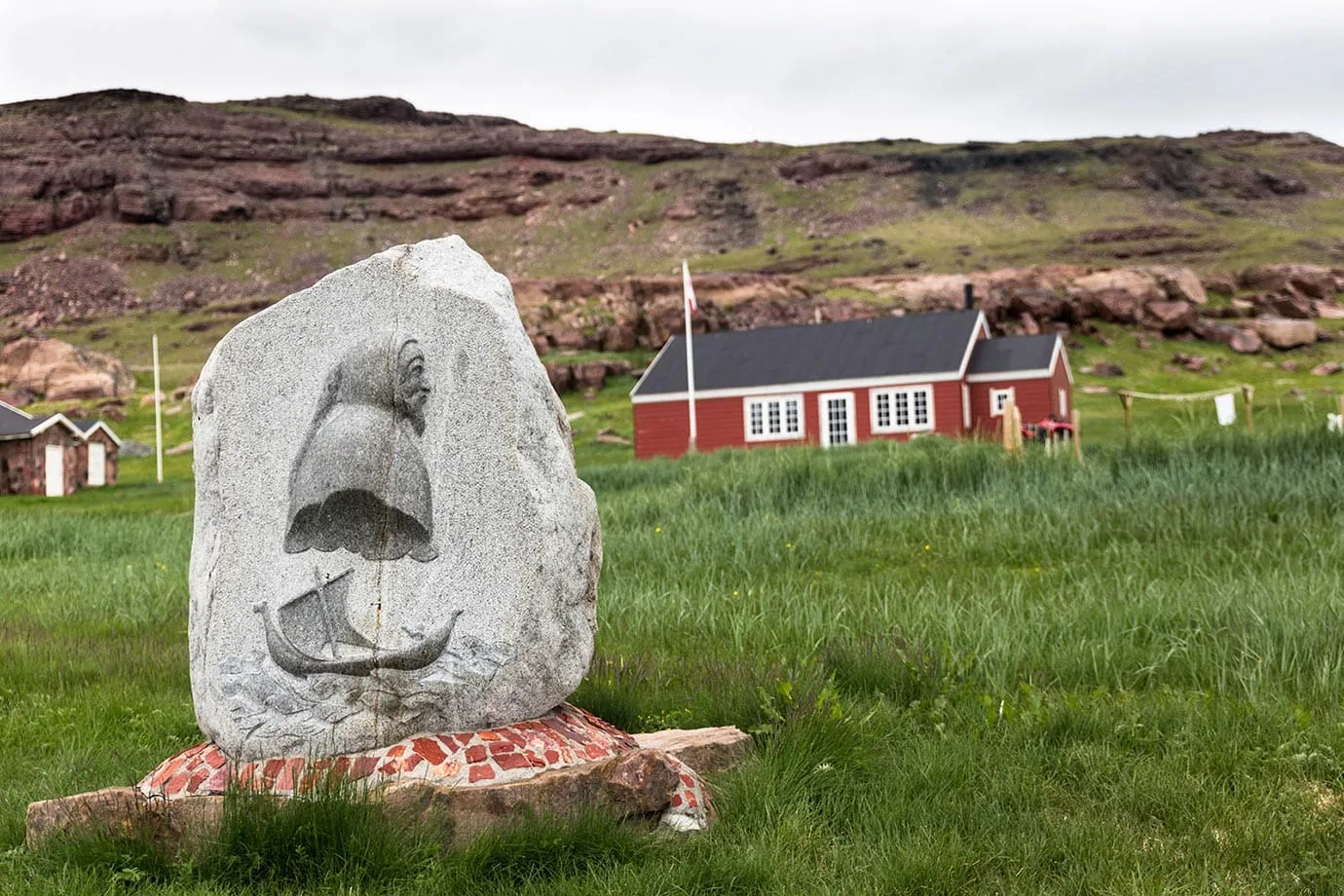 What is Igaliku like?
There were a few rules while staying in Igaliku, which I've never encountered. The sheep are just as important and the people there, and as such, everyone stays to the dirt roads and doesn't venture onto the grass, which serves as their food source.
This rule holds true everywhere except for the bite sized football pitch we found. Luckily, we got the nod of approval as we approached the pitch sandwiched between two houses and had a little run around.
Shortly after, we met one of the local kids who showed off some fishing skills (we were not so lucky). Lisa told us there are only 5 kids who live in town and they "go to school" with one of the mothers there. She home schools them all together.
So I can imagine, for this boy who was probably about 14, it can be quite exciting when visitors like us come. And by "like us" I mean that Macca, Brian and I are all just big kids – oh and, the drone. He was pretty impressed by that, too.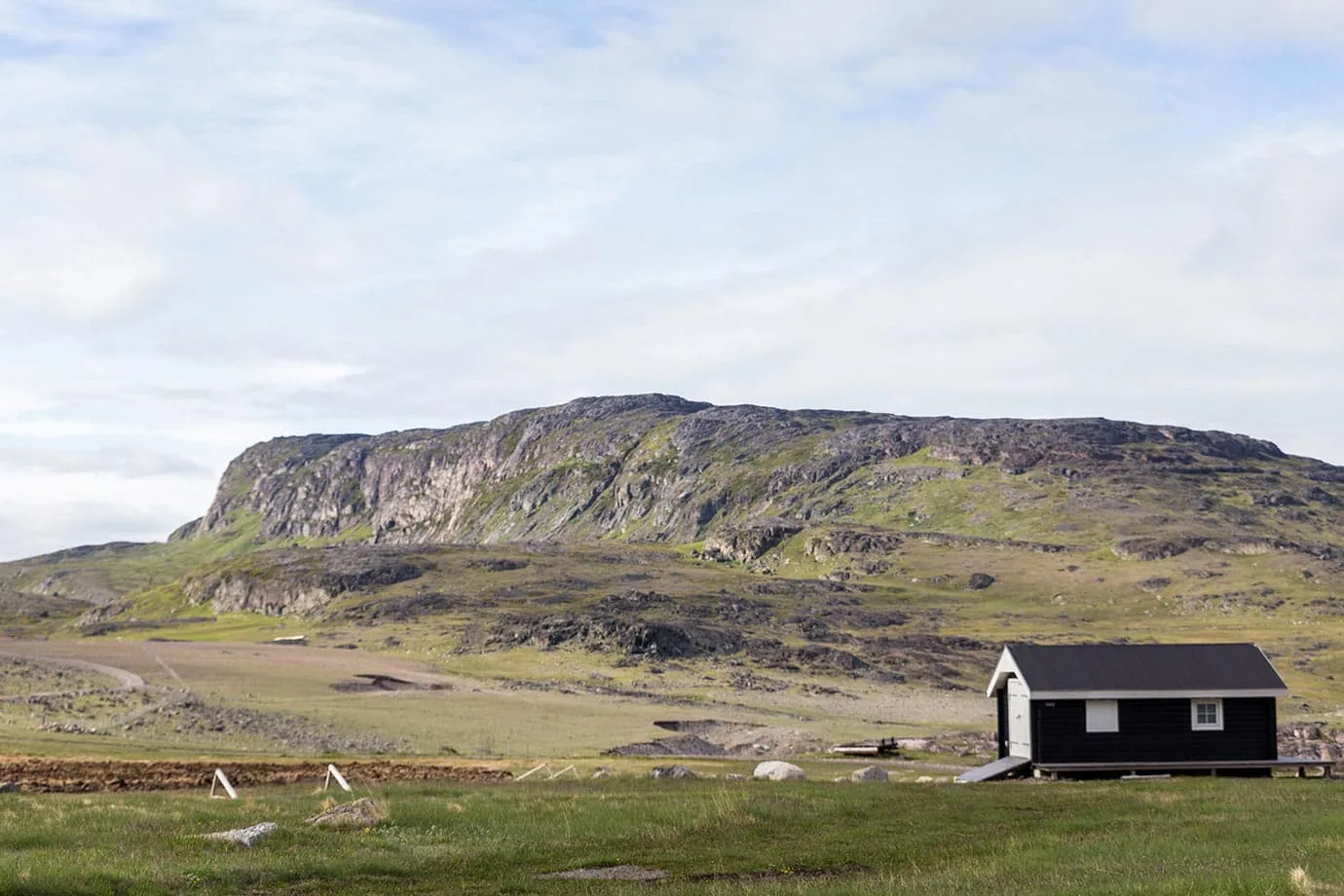 It's hard to believe that this community sustains all through the winter, when sometimes the ocean freezes over and you can't travel for months at a time. The seasons are so vastly different here. It's something that we don't see in Western Canada, where snow is light or non-existent and the summer's don't get too hot or humid.
It's quite amazing to see a place so green, with a large garden serving up potatoes, kale and turnips and sheep running free, and imagine it covered in ice and snow.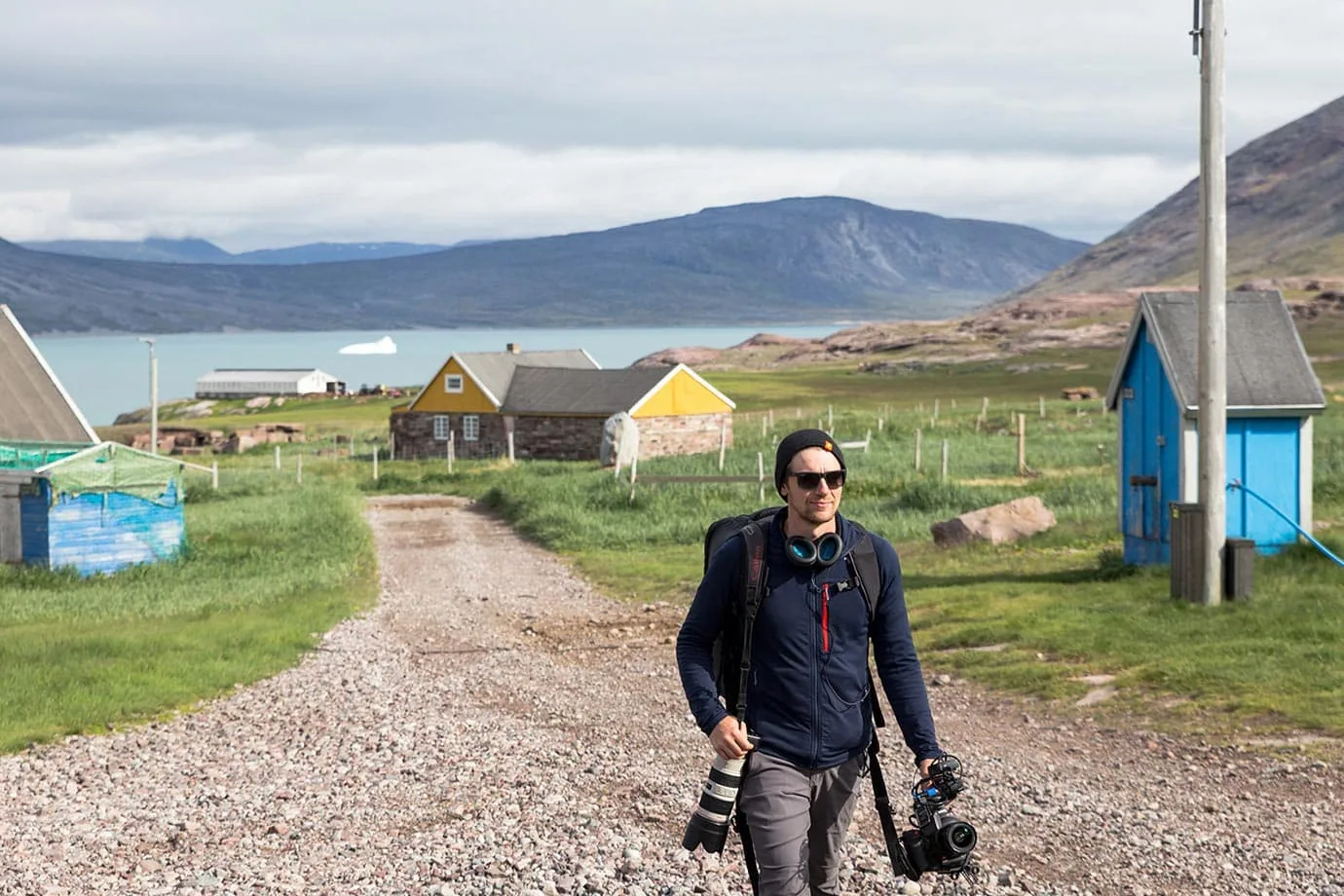 What is Nunataaq like?
Our last stop was not too far away, on a sheep farm that also houses a small hostel. The Nunataaq Hostel, which we got to ourselves, was just opening for the season and was sat overlooking a bay full of icebergs.
We would later kayak in that bay (more on that here).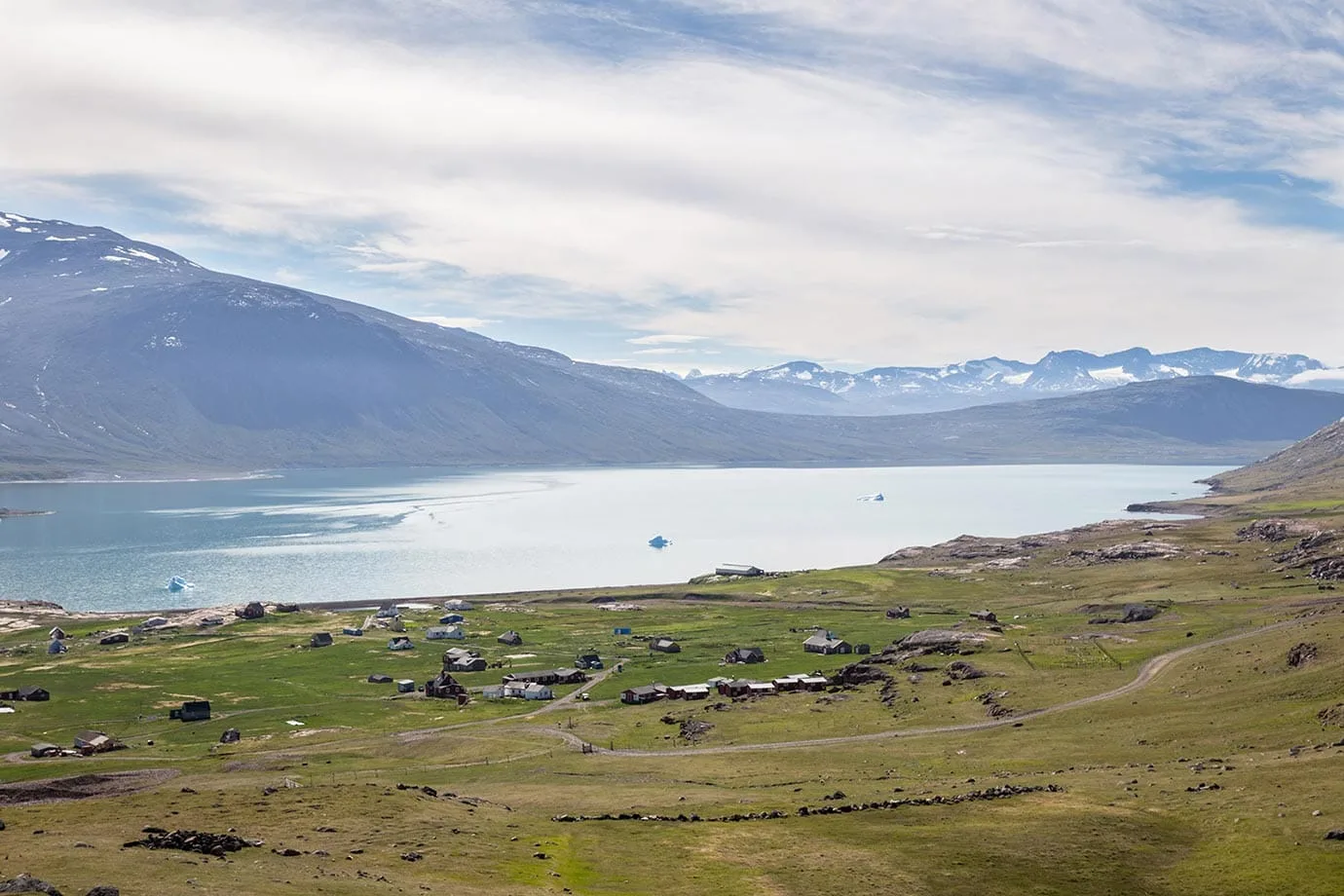 I would say a trip to Greenland isn't complete until you've stayed in some of the smaller communities there. It immediately places you in such a different reality.
We were met with a genuine warmth, as with everywhere in Greenland, and experienced the true pastoral life. It's this tranquil energy that seeps into your bones and made me feel like I could stay.
Would you ever visit somewhere like Igaliku and Nunataaq? Let us know in the comments below!
Save
Save