With incredible nature and the world's most beautiful hot springs, here's a look at the little town of Qaqortoq, the gateway to Southern Greenland
Qaqortoq couldn't be further from the capital of Nuuk.
Located on the southern tip of Greenland, Qaqortoq is the fourth largest town in Greenland.
To put that into proportion for you, that's still only 3,300 people. To say it's small is an understatement.
This is what Qaqortoq is really like:
Arriving to Qaqortoq
We arrived in Qaqortoq on the dot of midnight, and for the first time on our trip to Greenland we arrived in complete darkness.
To add to the mystery of the place, the town was carpeted in a thick fog, the street lights barely visible, an eerie silence when we pulled into harbour.
As we stepped off the Arctic Umiaq Line we were greeted by Peter, someone from the tourist board to show us around the town and to drive us to our accommodation.
It was at that time of night that we had our tour around the town. That took all of 10 minutes and consisted of seeing the church, the university, and back to the harbour again. I did say it was small.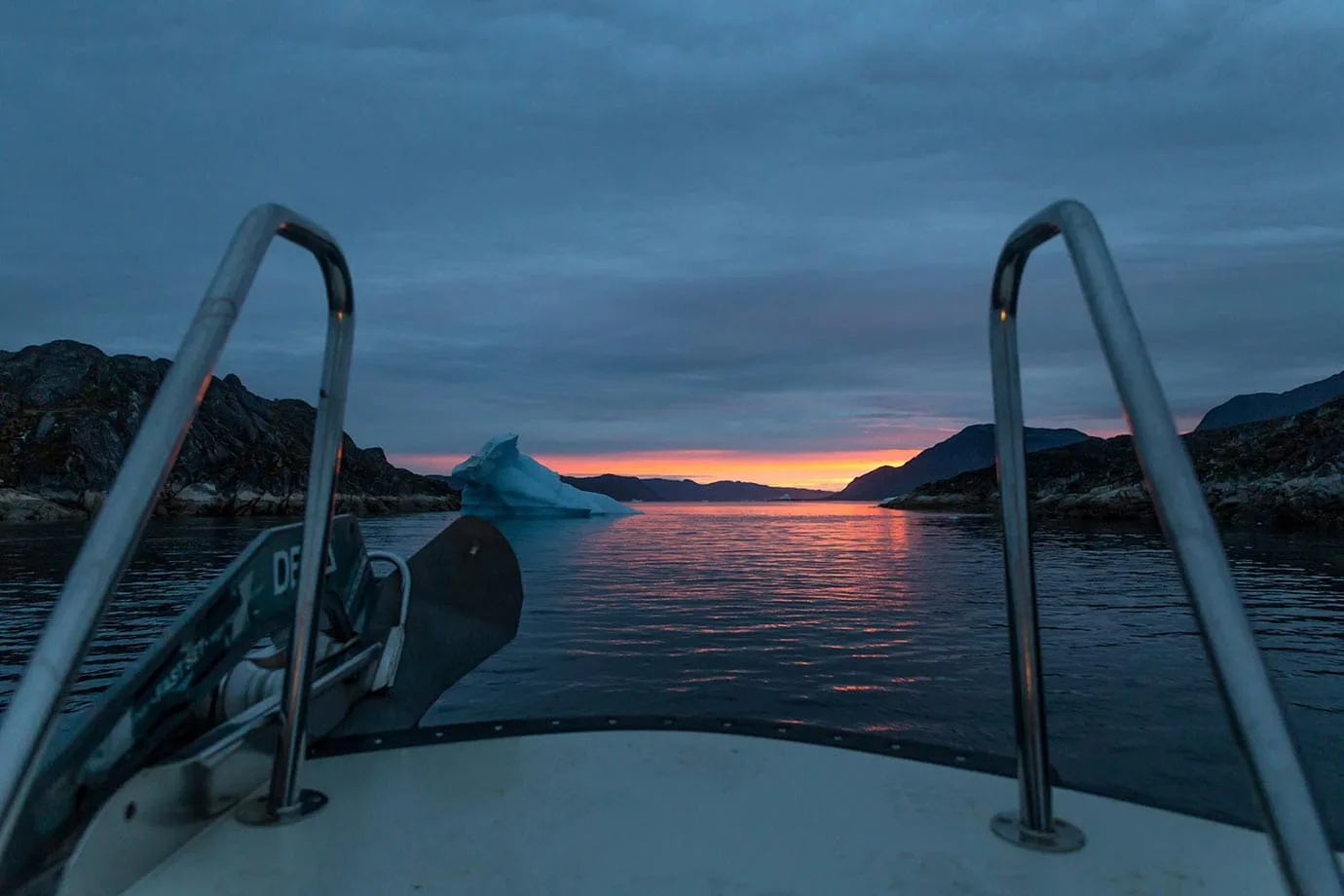 Things to do in Qaqortoq
The next day we woke up early and walked down to the museum, something Qaqortoq is particularly proud of.
One thing you quickly learn about Greenlandics is there's a huge sense of community, and they're extremely proud of their history. They also like telling people all about their history too.
However, the one thing that really interested me at the museum were the tupilaks.
Tupilaks are sacred statues that contain spirits, and they were once used by shamens for putting a curse on someone to kill them (pretty dark). It's hard describing exactly what a tupilak is, so if you want to learn more about them you can find out more here.
Still, it was so fascinating learning all about the history and culture of Greenland – this is why we were here after all!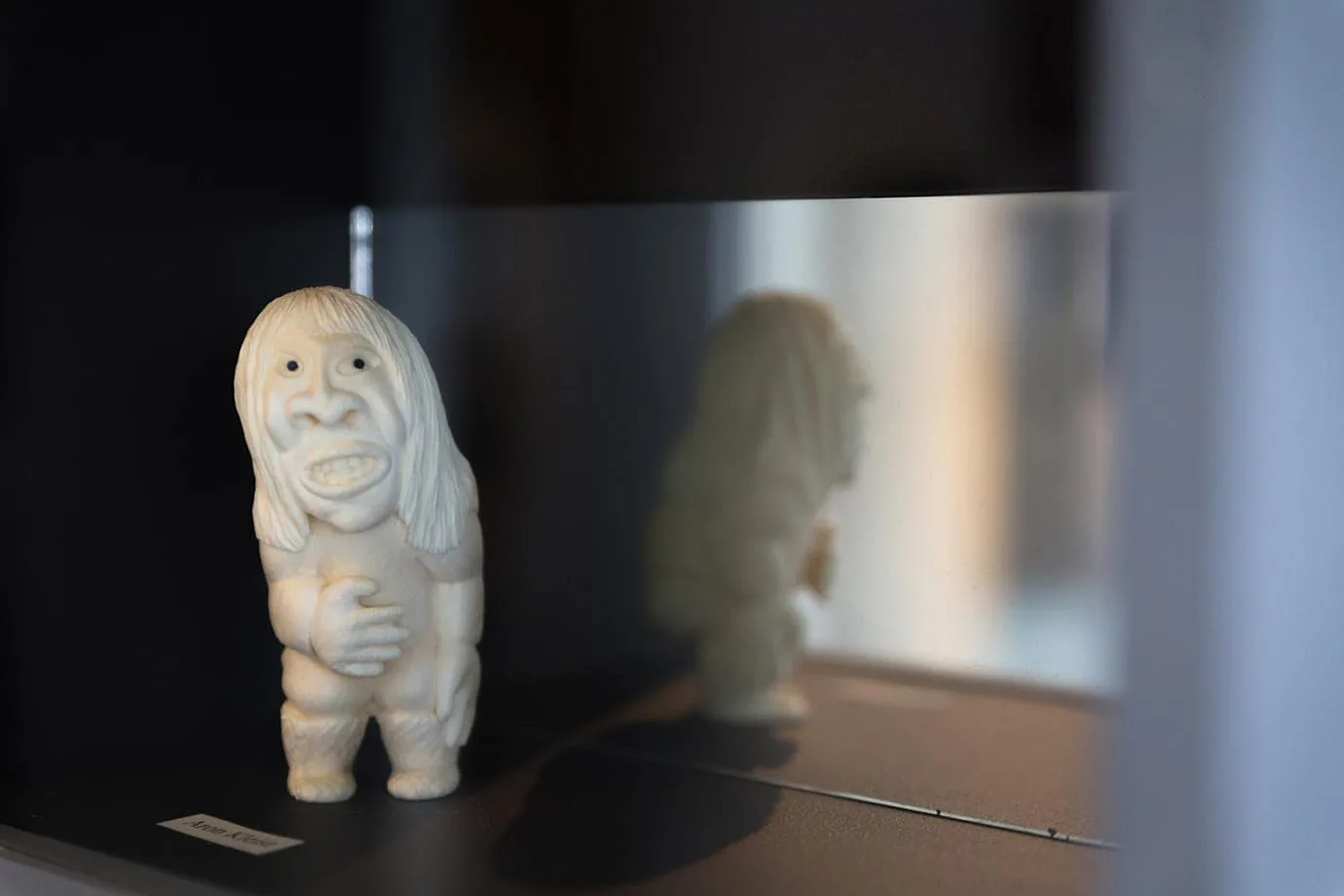 Eating in Qaqortoq
That afternoon while we were in Qaqortoq we visited Sophie's house.
Sophie is a traditional cook in Greenland and we were there for one reason and one reason only – lunch.
Sophie has become a lit of a legend in these parts for here culinary sorcery, and we felt honoured to be welcomed into her home.
What I loved about Sophie is like everyone's favourite grandmother (I think she even told me off for having my elbows on the table), and we immediately took a liking to her.
On the menu was a traditional fish fillet with a salad to start followed by a rich and hearty reindeer stew, all cooked with love and care.
The reindeer stew was a particular highlight and it tasted a lot like goulash only with a Greenlandic twist. One of the things I love about the cooking here is there's such an emphasis on only using local ingredients – it's very much Greenland food for Greenlandics.
Anyway, the tricky thing with Sophie is she didn't really know more than a few words of English, so telling her how delicious her cooking was proved difficult! I think she got the message from three clean plates though.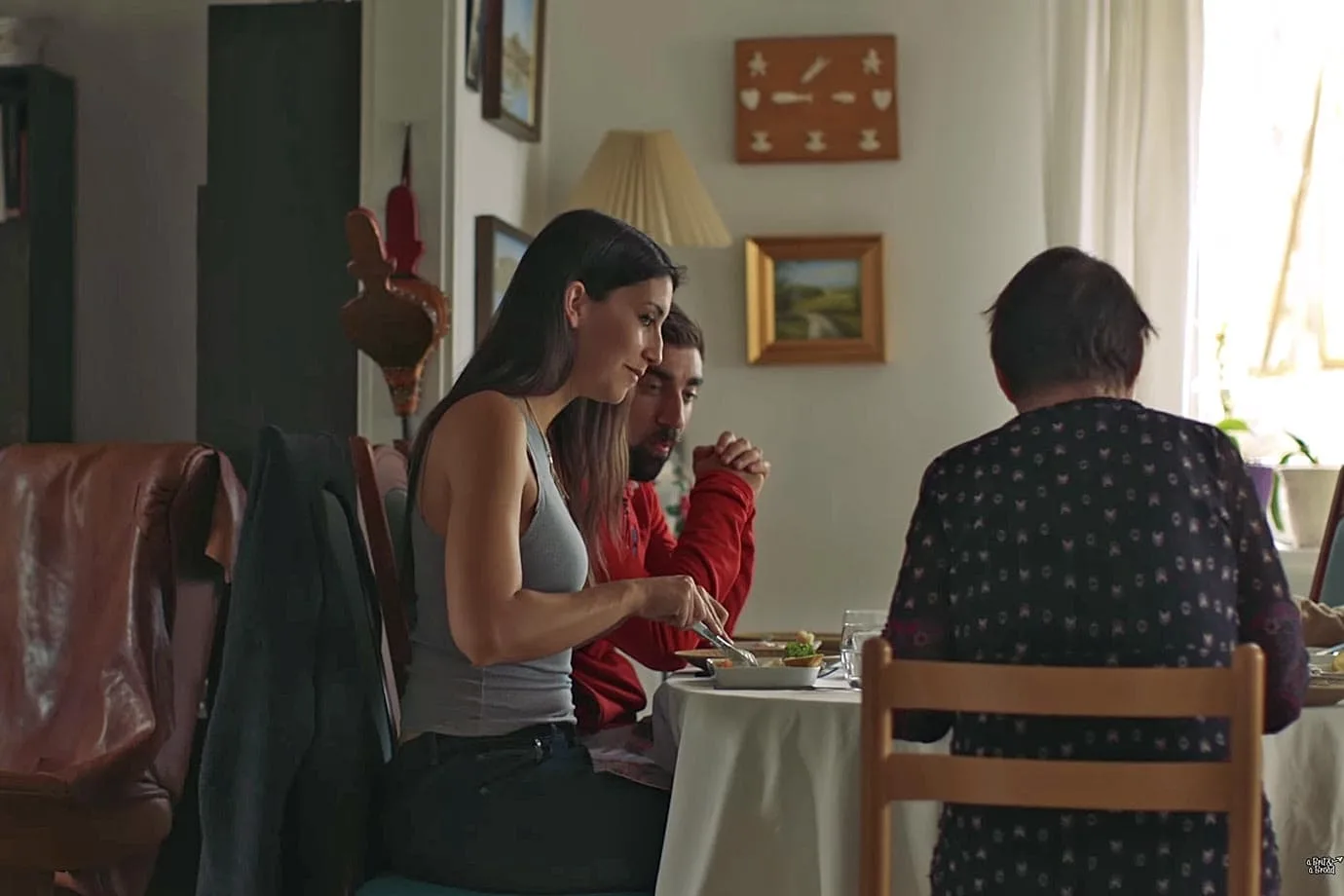 Visiting Uunartoq hot springs in Greenland
Obviously the major highlight of being in Qaqortoq was visiting the Uunartoq hot springs for sunset in the evening.
I can say this with complete honesty, but never in all my life have I been to a place so isolated from anything, and so naturally beautiful too.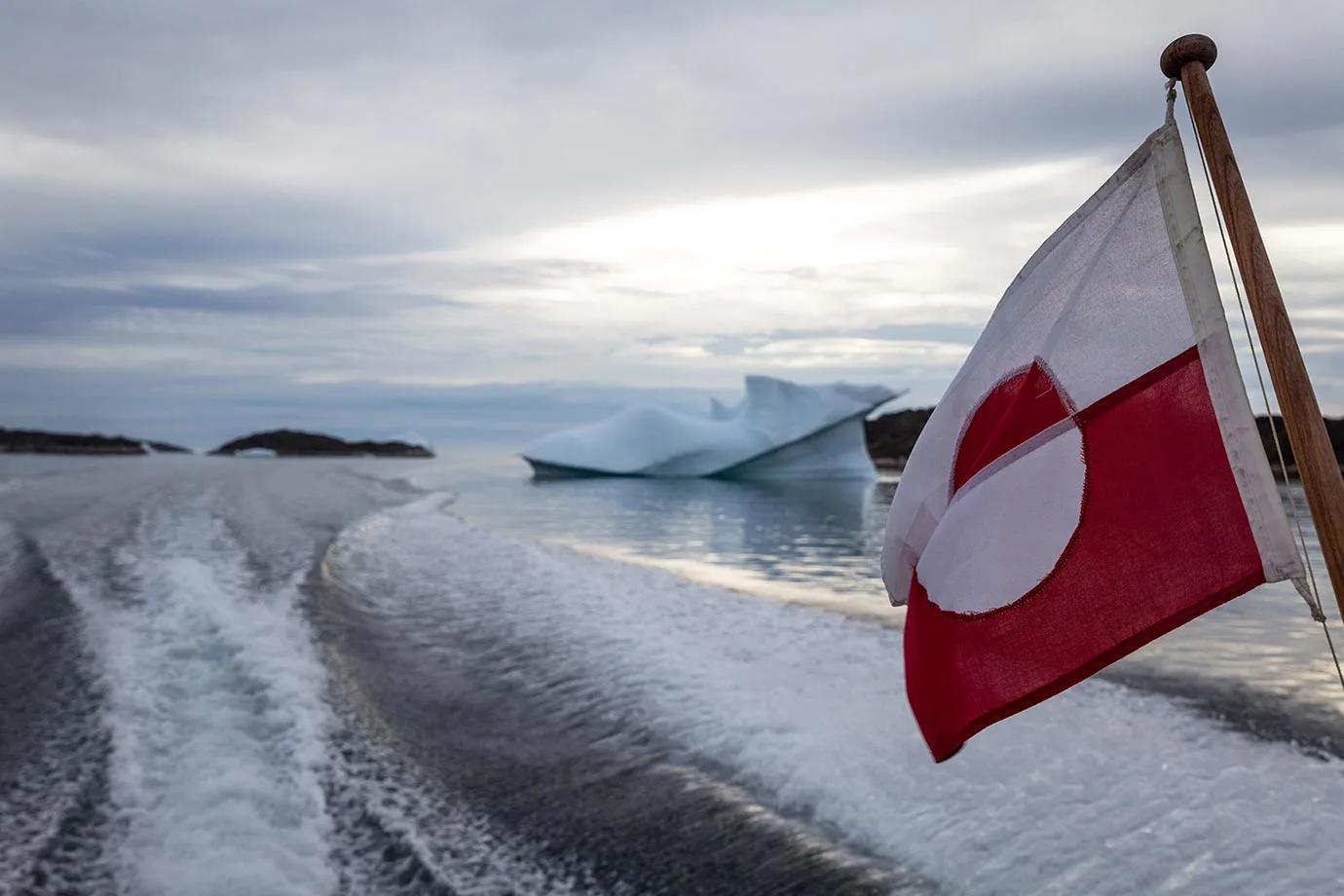 An hour's boat ride from Qaqortoq through the icebergs, the journey almost feels as if you're going back to a time forgot.
To get to the hot springs you have to pass through a channel with huge mountains either side and some of the biggest icebergs we'd come across yet. To add to the beauty of the place, there's even a beach.
Apart from the small wooden pier and a couple of huts to get changed in, it's not hard to think that these hot springs haven't changed a bit for centuries since marauding Vikings used to bath here after battles.
I won't go into it too much because I know Brianna's going to write about, but wow, the Uunartoq hot springs are a seriously special place.
Photos of Qaqortoq
Once again Greenland amazed me with its unique blend of urban life and stunning beautiful nature, and like everywhere in this country, the sense of community is so strong.
Qaqortoq really showed us what life is like in southern Greenland, and I think it's safe to say Qaqortoq can call itself the gateway to Southern Greenland.
What are some of your favourite things to do in Qaqortoq? Make sure you let me know in the comments below!
Save
Save
Save