From finding cherry blossoms throughout the city to a day trip to the land of 3,000 lakes, these are the best things to do in Berlin in spring!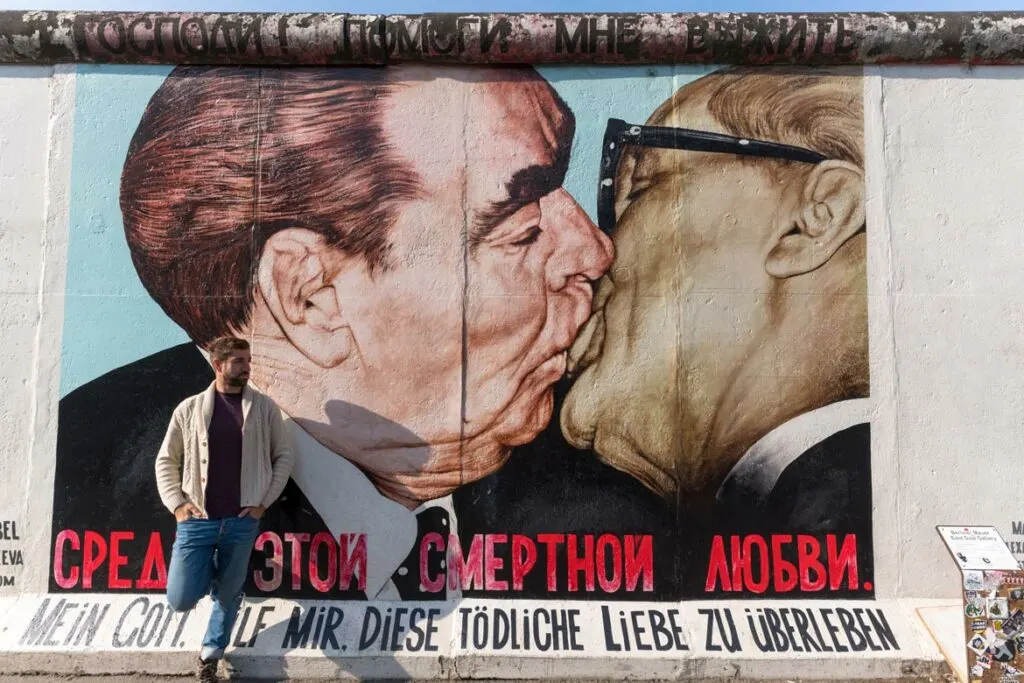 Berlin, Germany: a city of striking contrasts.
On the one hand, you've got history. Between museums, monuments and landmarks, there's practically mountains of it.
Yet you've also got night life. Berlin is well known for its party scene – it's the home of the infamous, mega-exclusive Berghain after all – and every weekend there are raves throughout the city.
And as the weather slowly starts to warm, this city transforms further, into a treasure trove of outdoor activities and adventures. That's why I love Berlin in spring so much.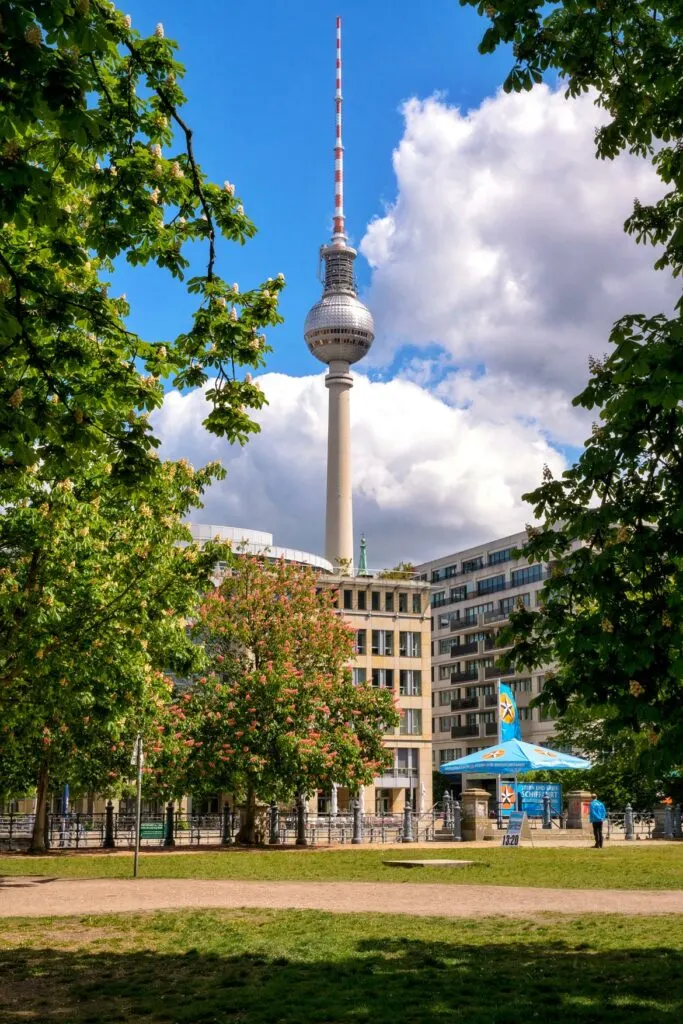 You've not only got the usual suspects that make Germany's capital so famous, like world-class museums and incredible street art. You've also got Berlin's spring festival, stunning parks, and cherry blossoms injecting colour across the city.
I'll be honest, there's tons to do in this city. We could literally be here for hours, so I've narrowed down the options to my top 13 Berlin spring activities. Hopefully this blog post will help plan your trip here!
Berlin spring weather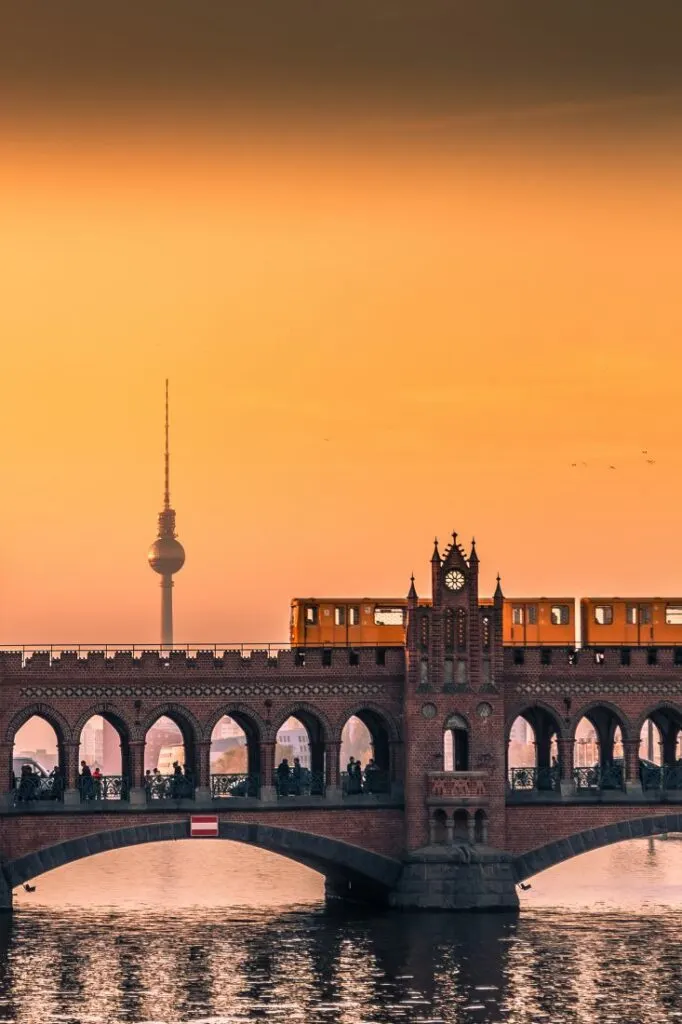 Weather in Berlin in spring starts off chilly. March sees highs of 9°C (48.2°F) and lows of 1°C (33.8°F).
In April, those temperatures rise to highs of 14°C (57.2°F) and lows of 5°C (41°F). Finally, May is the warmest month; on average the temperature peaks at 19°C (66.2°F), while when it's cold you're looking at 9°C (48.2°F).
Throughout spring, expect an average of 7-8 days of rainfall per month. I would say May is a fantastic time to visit Berlin though. It really does feel like the city comes alive, and there is so much going on. Also, Berlin May Day is something special, but more on that below!
---
Things to do in Berlin in spring
Wander around and see the landmarks
You're not short of things to see in Berlin. If you're visiting in the spring, it's the perfect time to explore the city and catch sight of some of the landmarks – like the Brandenburg Gate, the Reichstag, and the East Side Galleries.
The latter is one of my personal favourites; it's the last stretch of the Berlin Wall still standing and it's covered in awesome, urban street art.
Berlin's well-connected by public transport if you want to explore on foot. Alternatively, rent a bike for the day to get around the city.
Look for the cherry blossoms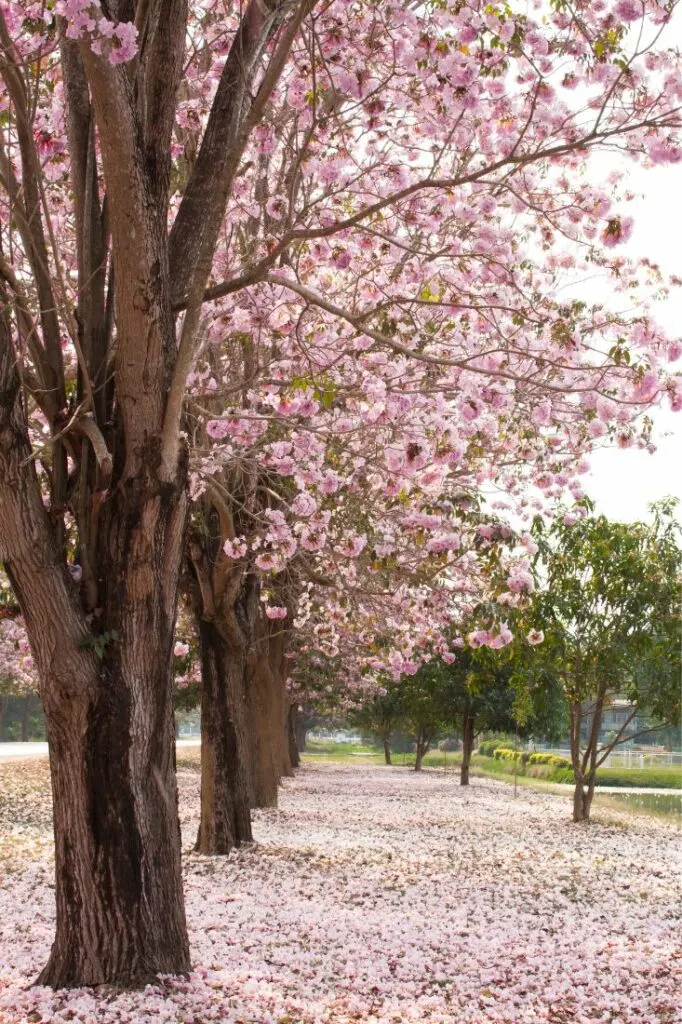 You don't need to go all the way to Japan to see cherry blossoms. You can find them right here in Europe!
In the spring, often around April or May, beautiful cherry blossom trees pop up all around the city. There are tons of places you can find them: parks like Tiergarten and Kirschbaumallee, Berlin's Botanical Gardens, and near landmarks like Oberbaum Bridge or the Cathedral. This is one of the reasons I love travelling here in spring!
Take a day trip to Potsdam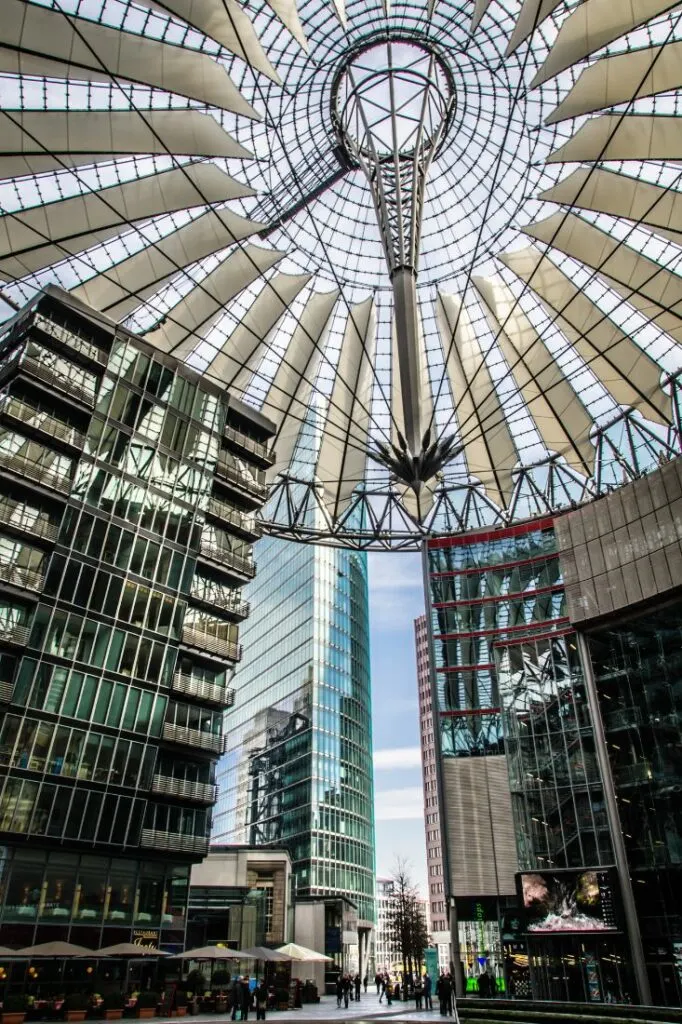 Okay, technically Potsdam is its own city. But being home to sprawling palaces, gardens and parks, means it is an incredible place to visit in the spring.
Marvel the Cecilienhof, Sanssouci and Marble Palaces, meander around the Dutch Quarter, explore the Old Market, or just admire the flowers blooming around the city. Potsdam is easily reached via public transport, but if you'd rather, you can take a guided tour from Berlin. This is a great way of exploring Potsdam with a guide without having to worry about the logistics of everything.
Want to discover some other day trips from Berlin? Click here to discover my top 12 that you can visit in the area.
Or explore Peacock Island instead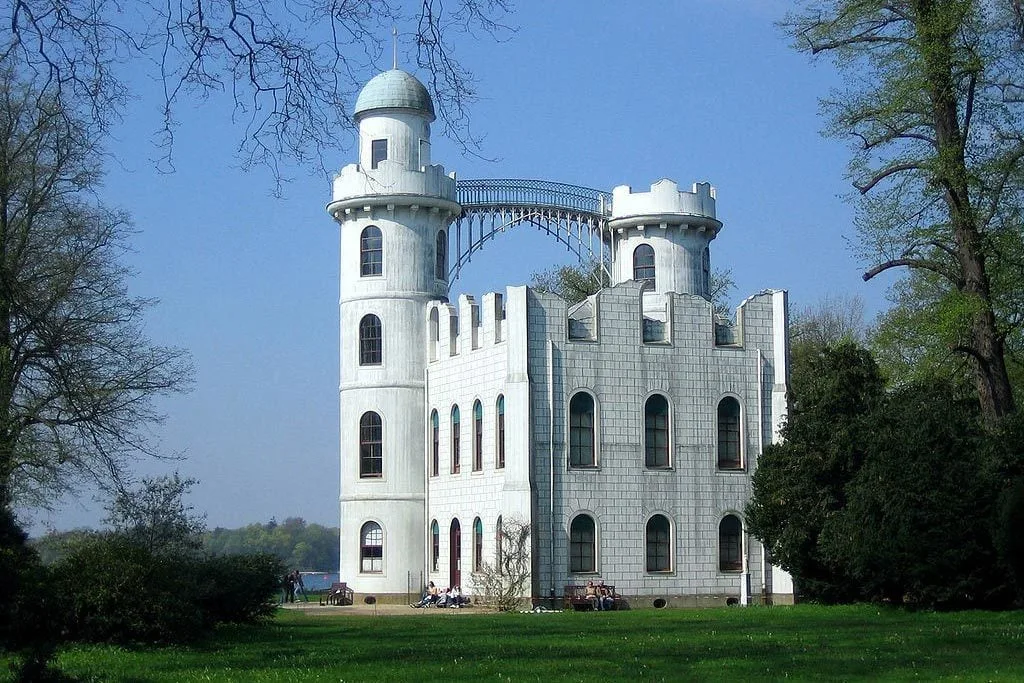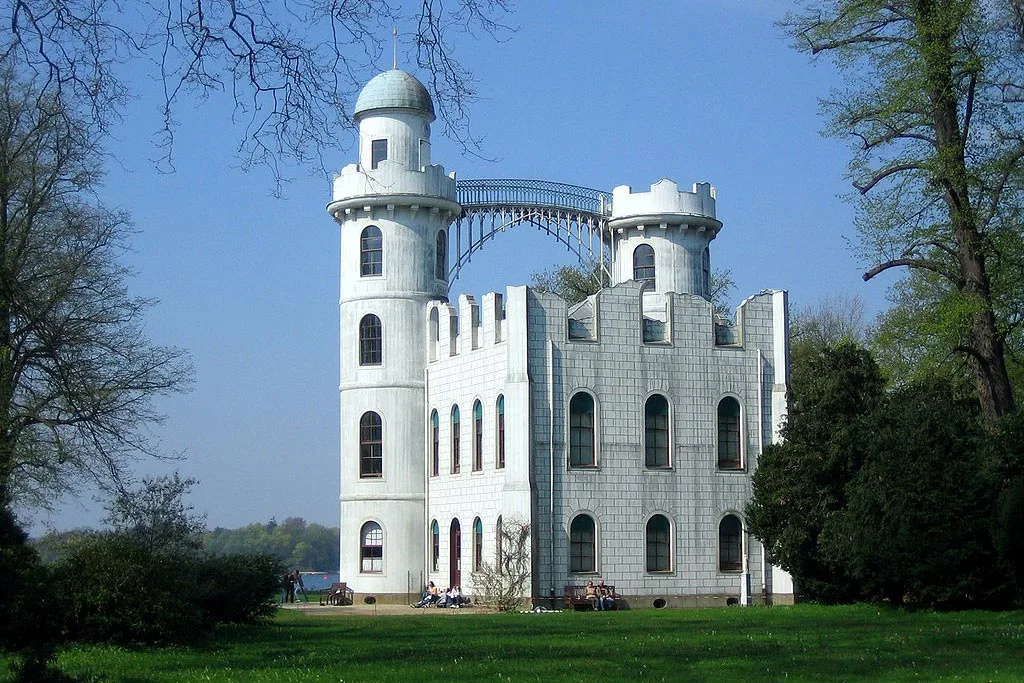 Peacock Island, or Pfaueninsel as it's known in German, is an island in southwest Berlin, close to the Brandenburg border.
Yep, an island. You can only reach it by ferry, and in spring, it's absolutely bursting with life. From wandering peacocks (hence the name) and blooming plants and flowers, there's tons to see outside. There's an intriguing castle too, though it's closed for renovations until 2024.
Unwind in a Berlin beer garden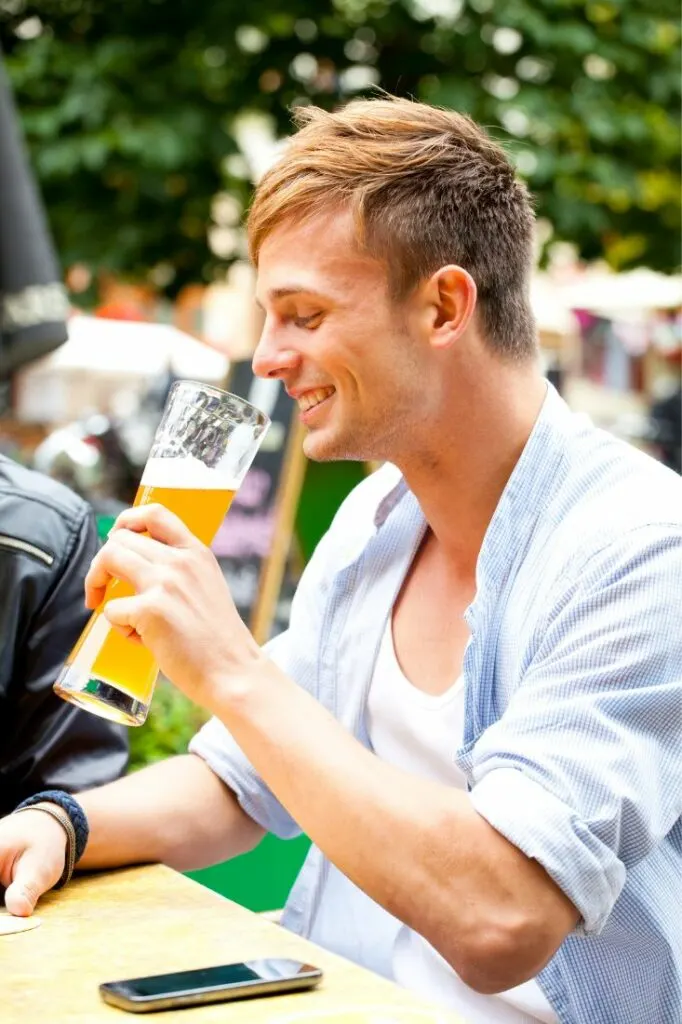 Germany is famous for its beers, so an absolute must on any trip to the capital is to sample a few. Luckily, Berlin isn't short of places to do this.
In the spring, I'd recommend a beer garden. There's at least one of these in almost every neighbourhood so you're genuinely spoiled for choice, and they're great places to relax, unwind, and hang out with your travel buddies.
One of the oldest and biggest is Schleusenkrug, so head there first if you're looking for a good recommendation.
Celebrate spring on May Day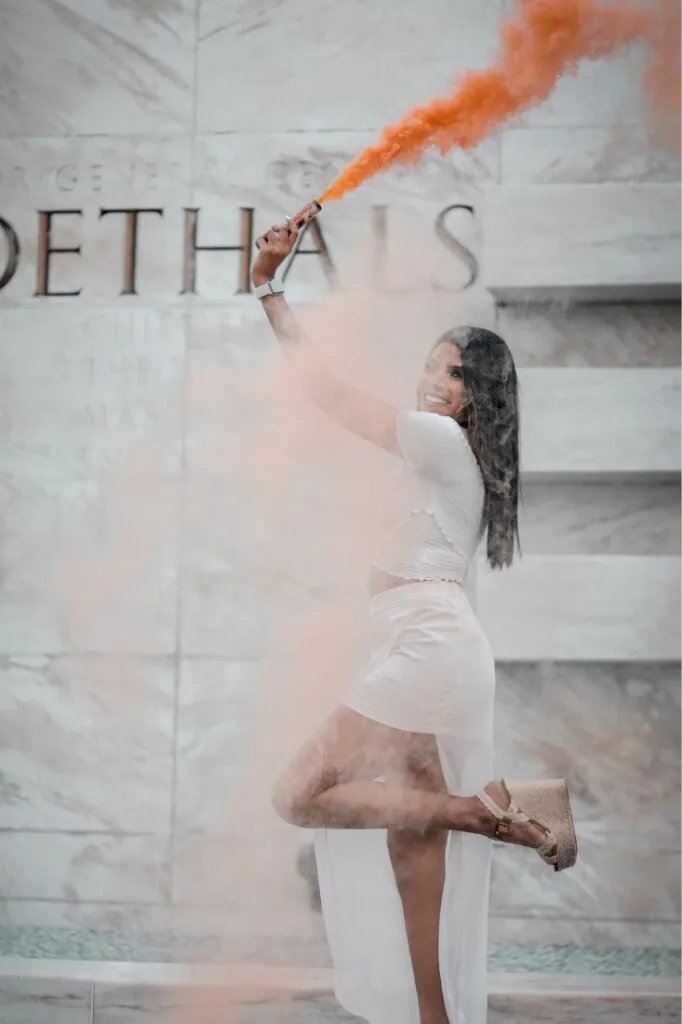 May Day in Berlin is something special. From its history, you might not think it counts as a Berlin spring festival, but these days it certainly seems like one.
The history of May the 1st in Berlin is turbulent. It involved protests and demonstrations, some of which turned violent. These days, there are street parties, festivals concerts all over the city; I'd recommend experiencing it at least once if you can.
Berlin is such a viby city. It's definitely not the prettiest, but it has such an amazing atmosphere. For me, it's all about the people, it's all about the good times you can have. This Berlin spring festival is allllll about that.
Enjoy a leisurely afternoon at Tiergarten
Tiergarten is one of Berlin's most famous parks, and it's a great place to enjoy a serene spring day.
At Tiergarten you can go for walks, take a bike ride, or watch the ducks on the ponds. You can enjoy a picnic, explore the open-air gas lantern museum, or on a Sunday hear the bells of the carillon. And by the way, this park goes on and on and on – it really is massive.
Spend a day at Museum Island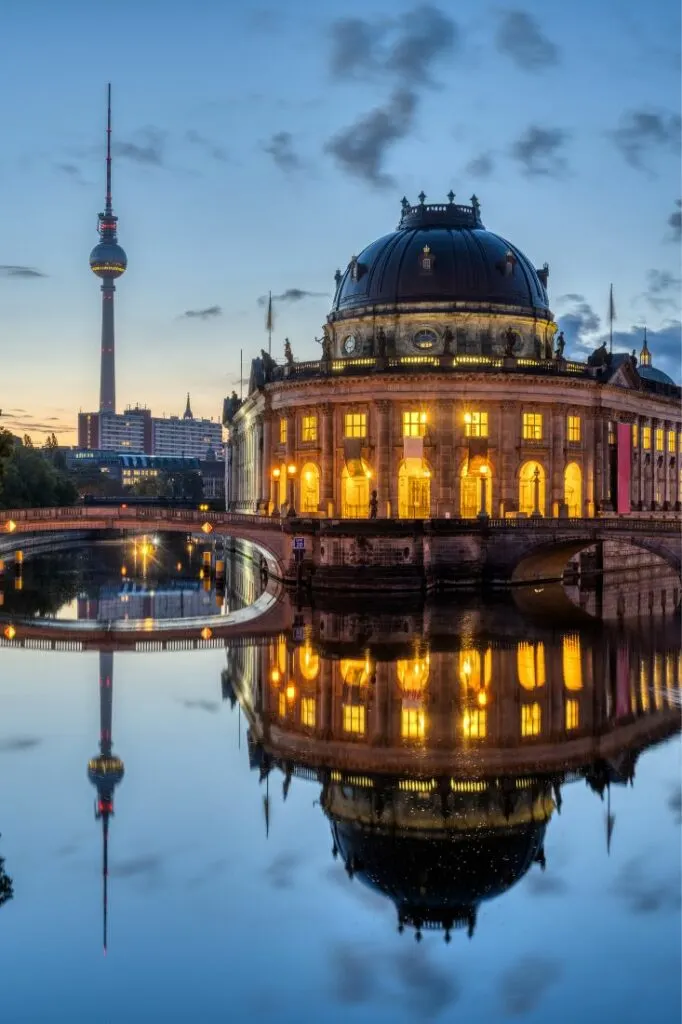 If your visit to Berlin falls on one of those rainy days, no problemo. You're in one of the best cities in Europe for museums after all.
So, head on down to Berlin's famous Museum Island to kill some time indoors. With 5 museums to choose from – Altes Museum, Neues Museum, Alte Nationalgalerie, Bode Museum and Pergamon Museum – there's barely a limit to what you can learn here.
If you're looking at ticking off all of these and more, then I'd recommend going on a city tour of Berlin. This is your best option if you're short on time.
Or stroll through Charlottenburg Palace's sprawling gardens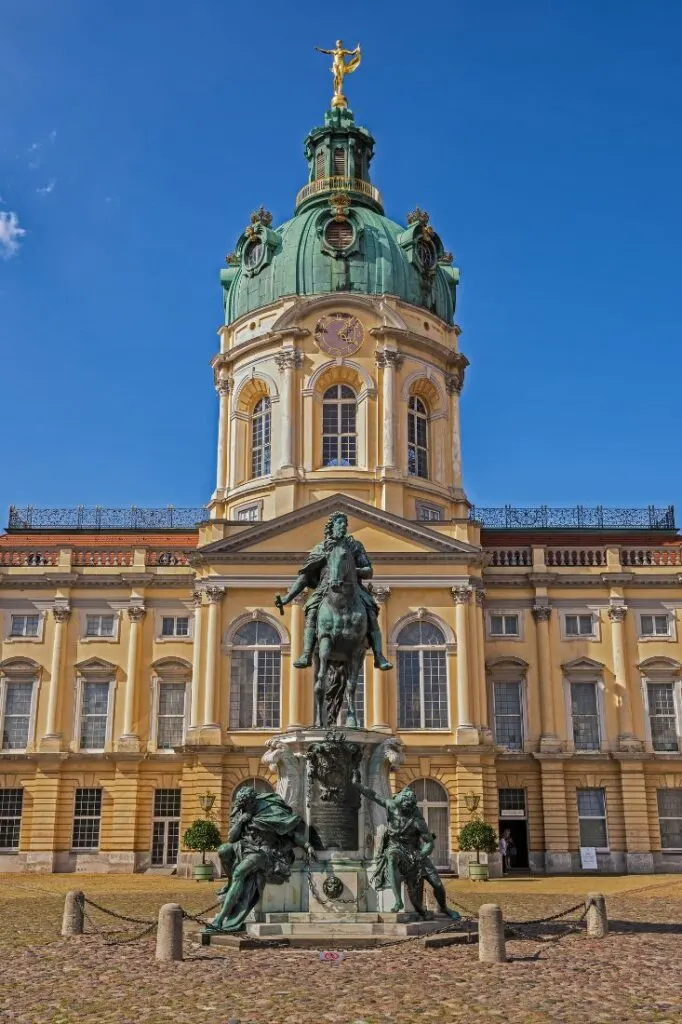 Charlottenburg Palace is one the most iconic sights in Berlin. A beautiful 17th century building, practically over-spilling with history and ornately decorated, there's tons to see here. And that's before you step outside.
The Charlottenburg Palace Gardens are something else altogether. There are lawns for picnics or for sunbathing, steps down to a carp pond (which connects to the River Spree), and tons of green space. If you like relaxing in outside spaces, then you'll love it here.
Experience the Carnival of Cultures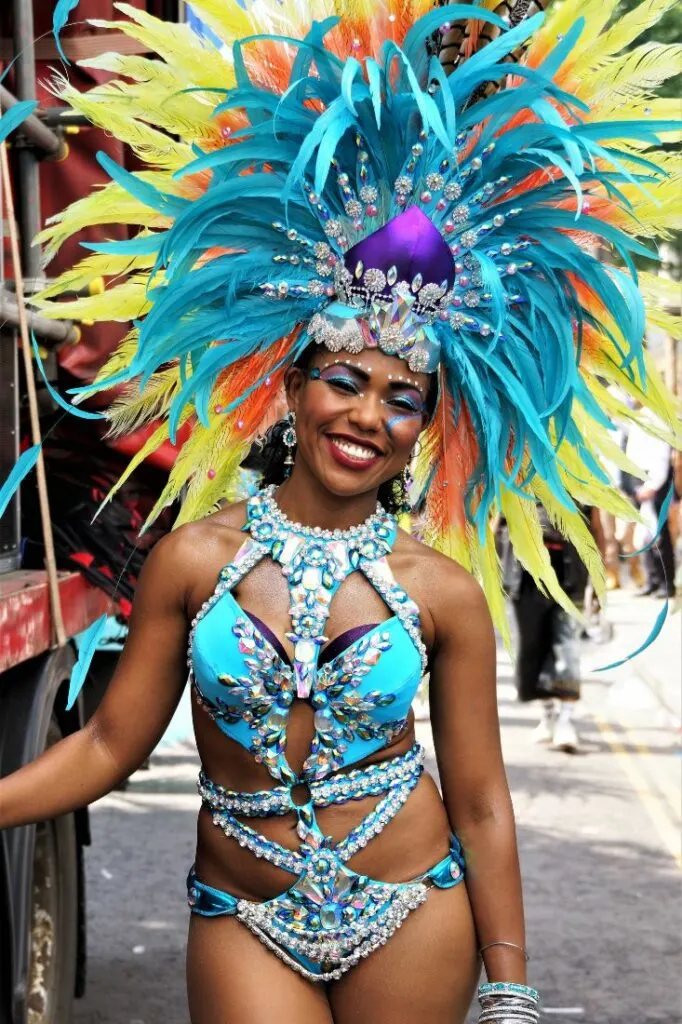 Carnival of Cultures is usually held a week before Easter, and it's one of the biggest events of the season. It's also probably one of my favourite Berlin spring festivals; it's a celebration of all of the different cultures which coexist in the city. These different cultures and nationalities are represented through costume, music, dance and other types of performance.
It's really special, so if you can go, I'd highly recommend it.
Go stand-up paddleboarding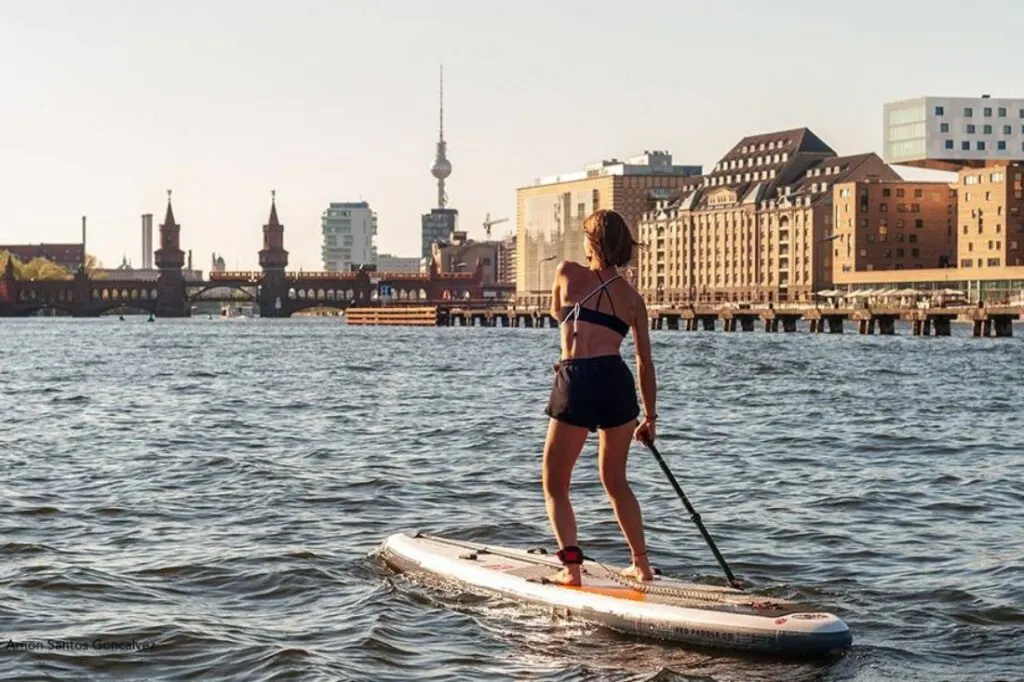 Stand-up paddleboarding might not be an activity that pops into your head when you think of Berlin in spring. But it should be – it's a whole new way to experience the city.
In the warmer months, the canals through Berlin are the perfect place to go stand-up paddleboarding. There are loads of places to rent your paddleboards from: WhatSUPBerlin, Kolula SUP, or StandUpClub Berlin.
Do a bit of shopping at the flea markets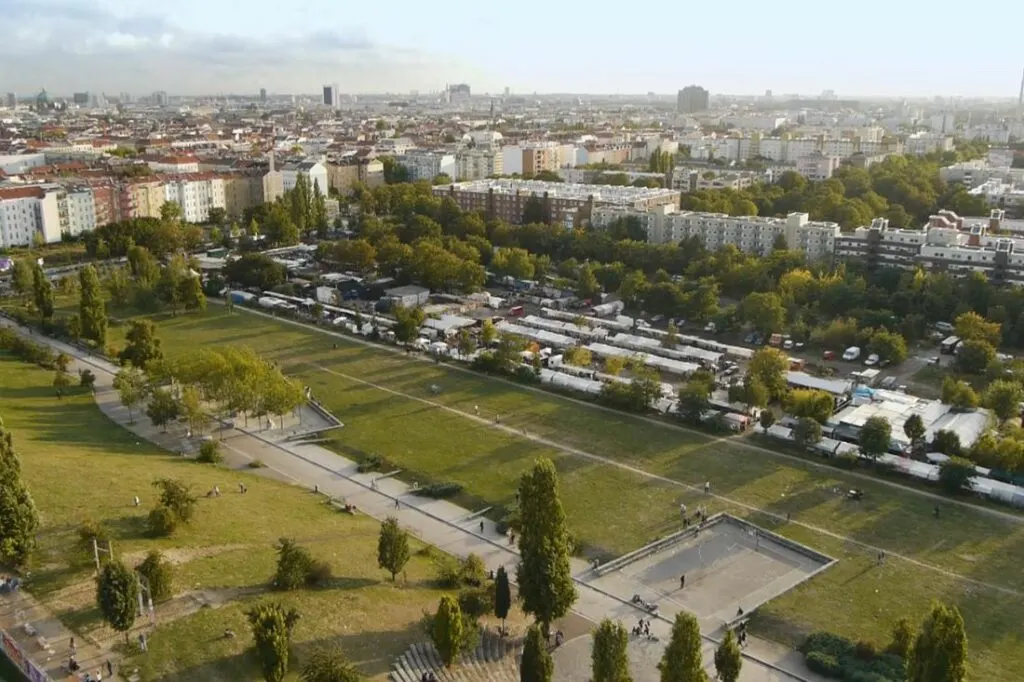 Berlin is an awesome city for exploring markets and finding cool, unique things to buy. Make sure you check these out while you're on your trip. I'd recommend Maybachufer, Mauerpark, and Boxhagener Platz, but there are tons more to choose from.
Head to the Brandenburg Lakes for the day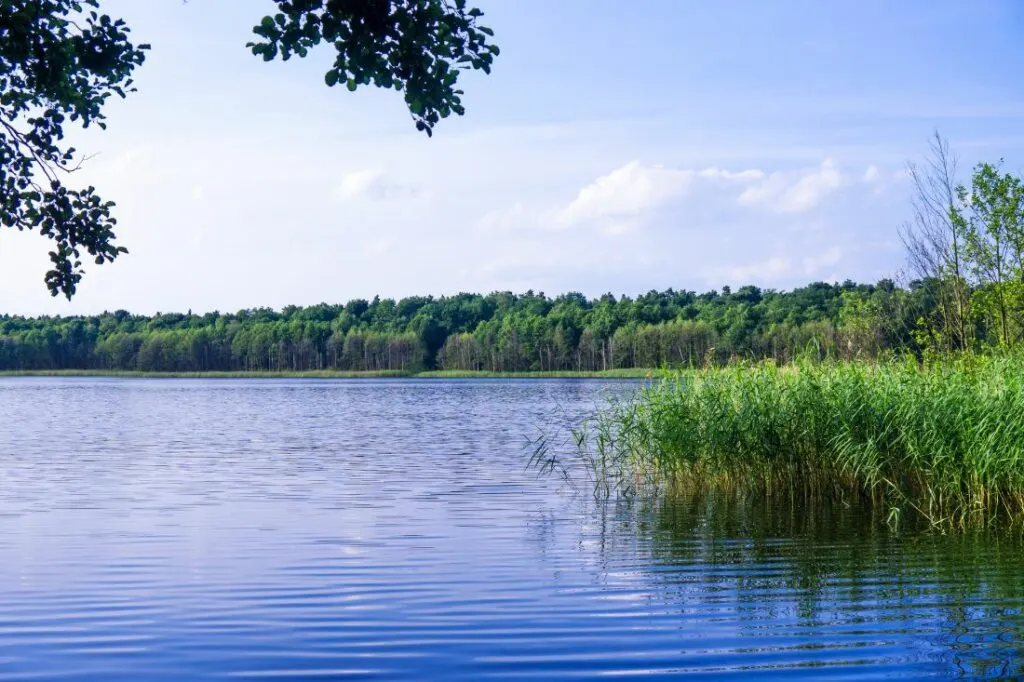 Get out of the city for the day and head to Berlin's neighbouring state, Brandenburg. Incidentally, it's known as the land of 3,000 lakes – so it should be clear why this is one of the best things to do in Berlin in spring.
Yes, even if it's not technically in Berlin. Most of the lakes are easy to access via public transport and they make a great day trip. Each has its own character; some are best for swimming or watersports, others are good for sunbathing or exploring the nearby surroundings. Given how many there are to pick from, the choice is yours.
Where to stay in Berlin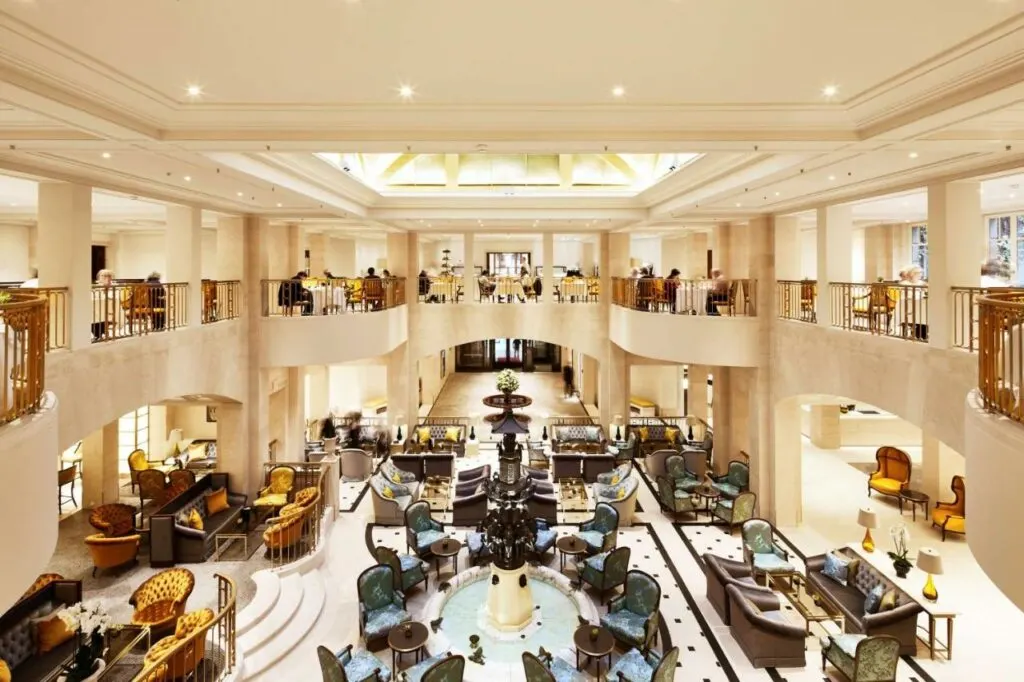 Stay in the very heart of Berlin at Hotel Adlon, situated just a stone's throw from the city's most famous landmark, the Brandenburg Tor. Major attractions are within walking distance to this hotel.
Inside, you've got state-of-the-art facilities, luxurious antique furnishings with marble bathrooms, and even a double Michelin-star restaurant. Nice.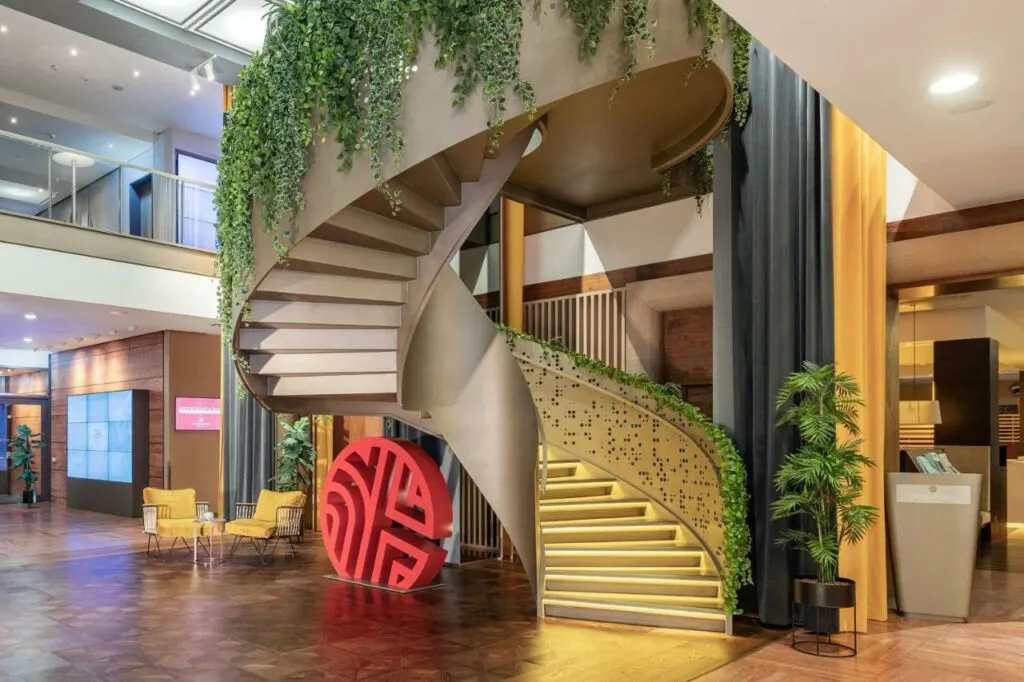 If you want to be within walking distance to museums like the Topography of Terror, or landmarks like Checkpoint Charlie, head here. This modern, four-star hotel is centrally located in Berlin's bustling Mitte district.
Don't worry though; you're in the centre of the action, but you'd never know it with soundproofed rooms. Other than that, this hotel offers spa facilities with a sauna, solarium, and steam room, plus a restaurant for tasty traditional dishes and cocktails.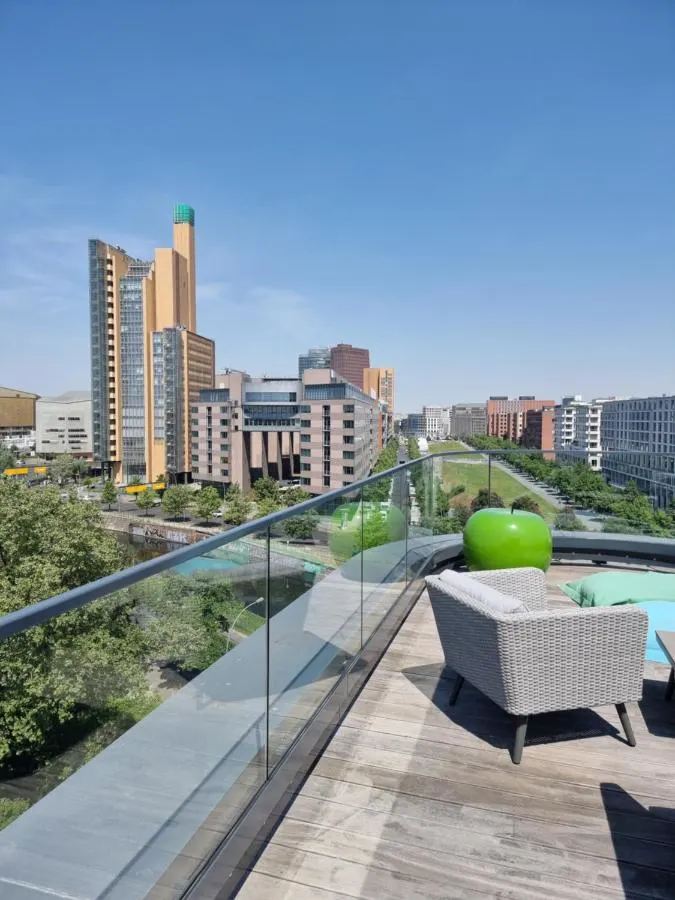 Make your cash go further in Berlin with a stay at Grimm's Potsdamer Platz. As the name suggests, this hotel is located just a ten minute walk from Potsdamer Platz, one of the most popular districts in Berlin.
From your bedroom, enjoy cool views of the city, and a modern design throughout the hotel itself. With easy access to Berlin's best attractions, plus comfortable furnishings to relax in, this is an ideal base for exploring Berlin.
---
So now you know the best things to do in Berlin in spring. Is this your favourite season to visit Germany's capital, or do you think another takes the title? Let me know in the comments, and as always, happy travelling!
Like this blog post? Then Pin it for the future!