Are you looking for the coolest hotels in Berlin? From the Sir Savigny to Hotel Bikini, these are the best places to stay in Berlin!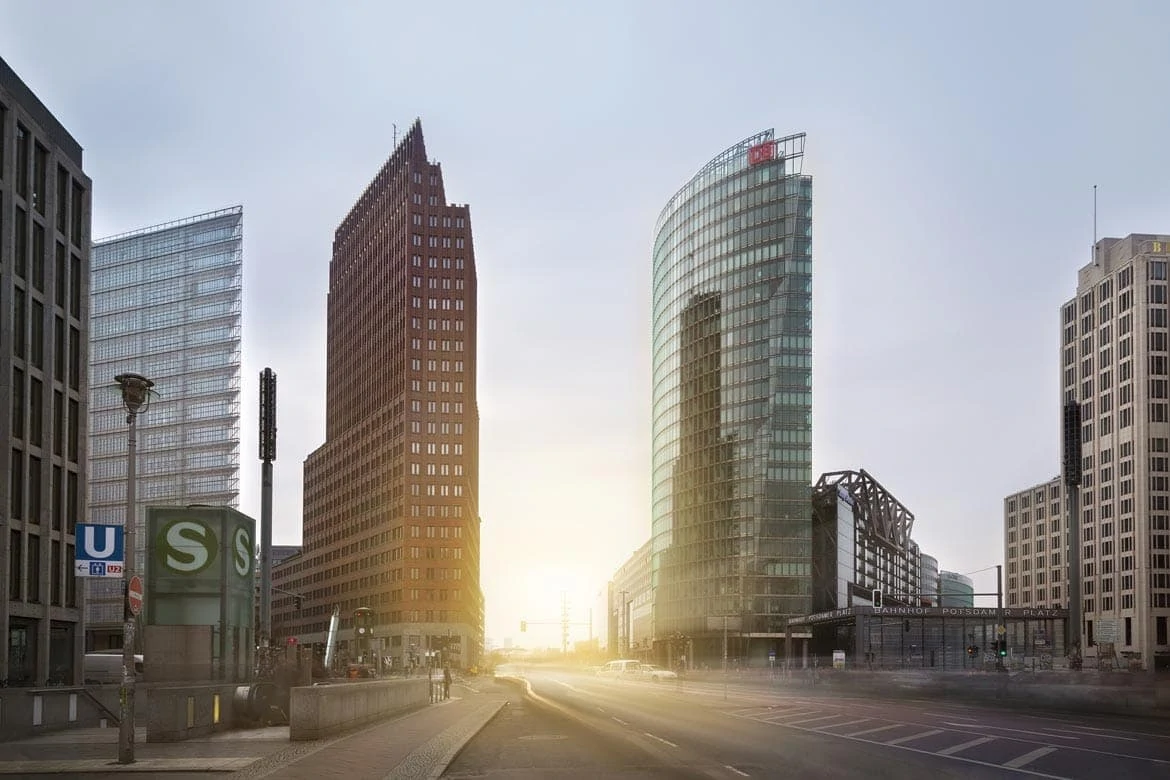 Rich in history and culture, but very much a city living in the now, Berlin is a city of many faces, each with it's own personality and appeal.
I absolutely love Berlin; it is a wonderland that can suit all styles. Blending historical sites such as the Berlin Wall with a vibrant art scene, high end shopping and punks living on bridges, Berlin (and its nightlife) will not disappoint.
If you're headed this way and but don't know where to stay in Berlin, you're in the right place. I've prepared a list of the craziest and coolest hotels in Berlin and where to find them. Some of these hotels are incredible – I know because I've stayed in them!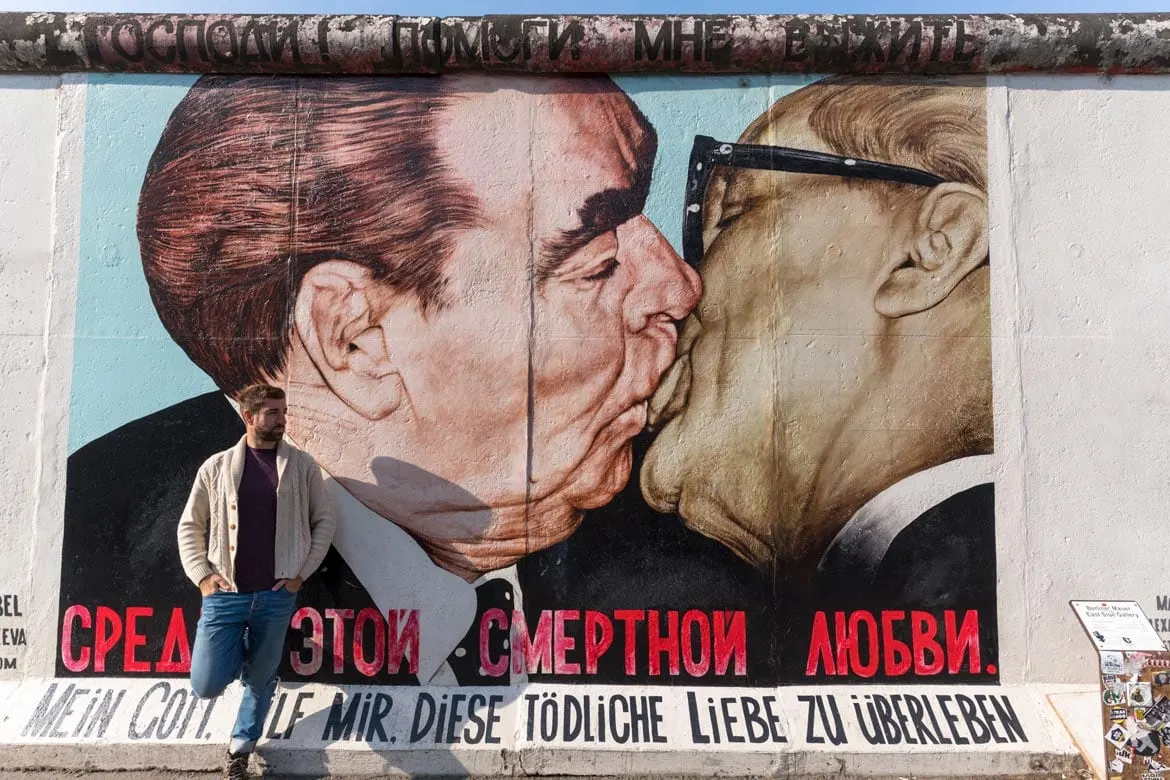 From the epic urban jungle that is Hotel Bikini, to sipping cocktails in the exquisite 1920's interior of Provocateur Berlin, to staying in a caravan at Hüttenpalast, Berlin's hotels have something for everybody.
Your days can be spent exploring the art galleries, monuments, parks, op-shops and high end boutiques. For your evenings entertainment, Berlin has a thriving night life scene that has to be experienced. Berghain anyone?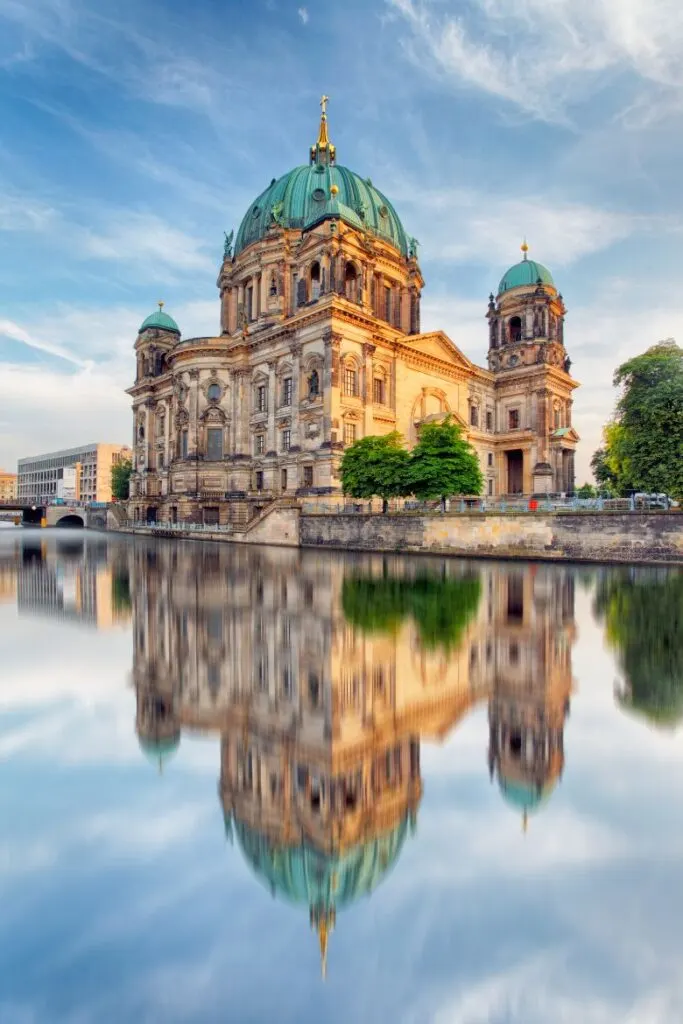 There is something here for every taste, budget and age group. Take my hand and explore the best hotels in Berlin.
If you're in the city for a couple of days then make sure you check out my 2 day itinerary for Berlin. It's packed full of things to do and places to see.
Alternatively, if you're in the city for longer, this is my guide to some of the best day trips and tours from Berlin. Perfect if you want to explore more of Germany.
Where to stay in Berlin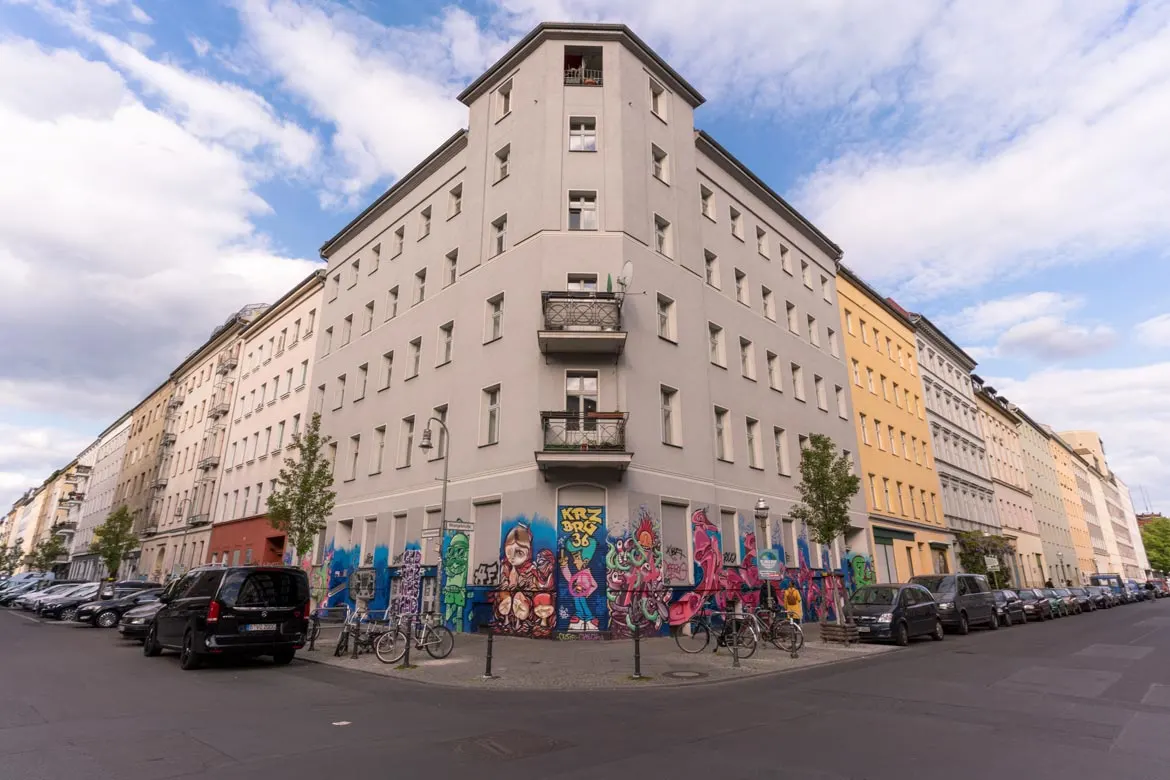 With many different neighbourhoods, each with its own style, attractions and price tag, choosing where to stay in Berlin can be a great way to start planning your visit. It is good to base yourself in the neighbourhood that suits your style.
To start you on this journey, I have created this list for you:
Kreuzberg – This young and fashionable western neighbourhood is full of artists, students, bars and cheap eats. Stay here for a great alternate vibe.
Friedrichshain – With bars, clubs, cafés and weekend markets, lively eastern area Friedrichshain offers endless entertainment and generally low prices. Stay here to be in the action.
Neukölln – Home to thriving Turkish and Arabic communities, south-eastern Neukölln has a multicultural feel and delicious food to match. The Turkish kebabs are top notch here.
Mitte – Stay in this central neighbourhood to enjoy high end shopping and diverse restaurants mixed in and around historical monuments.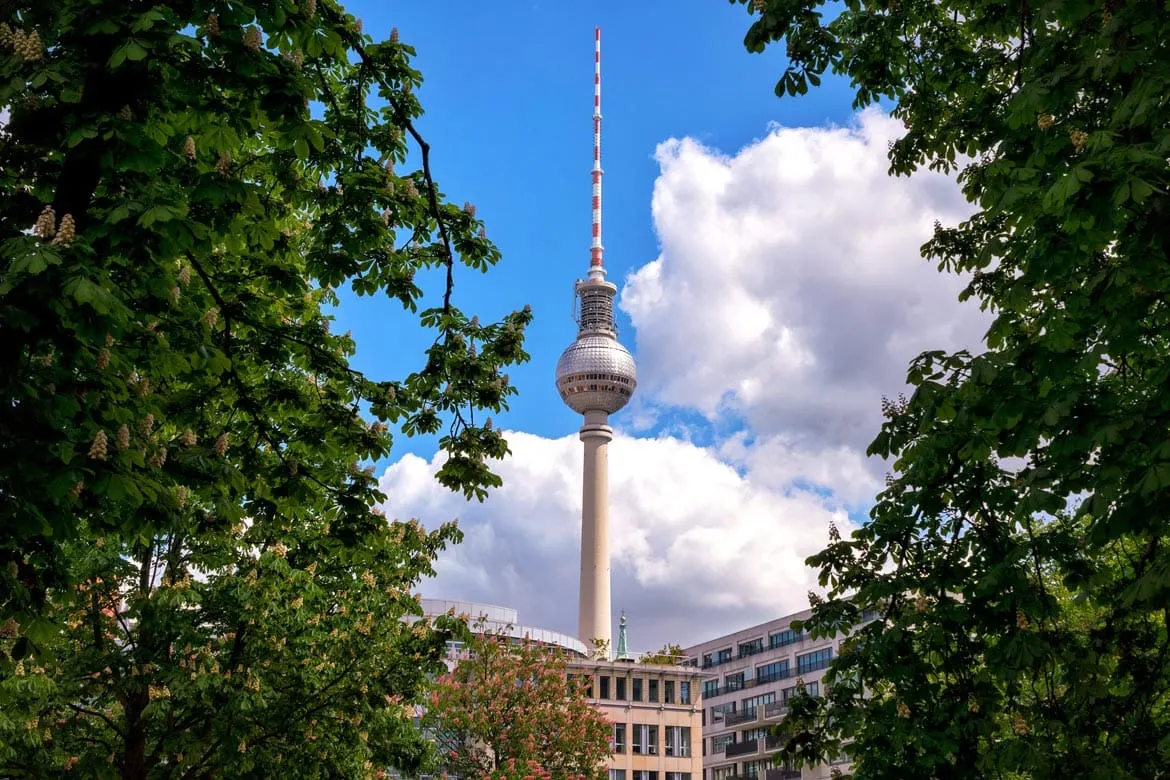 Charlottenburg – This western area is organised, tidy and with high end shopping, a great place for those looking for a quieter experience during their stay.
Prenzlauer Berg – A safe, clean and family friendly with a thriving healthy eating scene in East Berlin. A hot spot for vegan and organic cafés.
Schöneberg – Once the stomping ground of David Bowie, this West Berlin neighbourhood has a vibrant LBTQI scene and weekend farmers markets.
Graefekiez – Western based Graefekiez is the canal side, tree-lined Tech centre of Berlin. Stay here for upmarket cafés with an alternate vibe, or if paying for your bar tab with bitcoin is on your bucket list.
Cool Hotels Berlin
Much like the neighbourhoods, the coolest hotels in Berlin come in a variety of styles, to suit every age group and position on the funky/luxury scale. Stay in any of these I guarantee you'll have an amazing time in the city!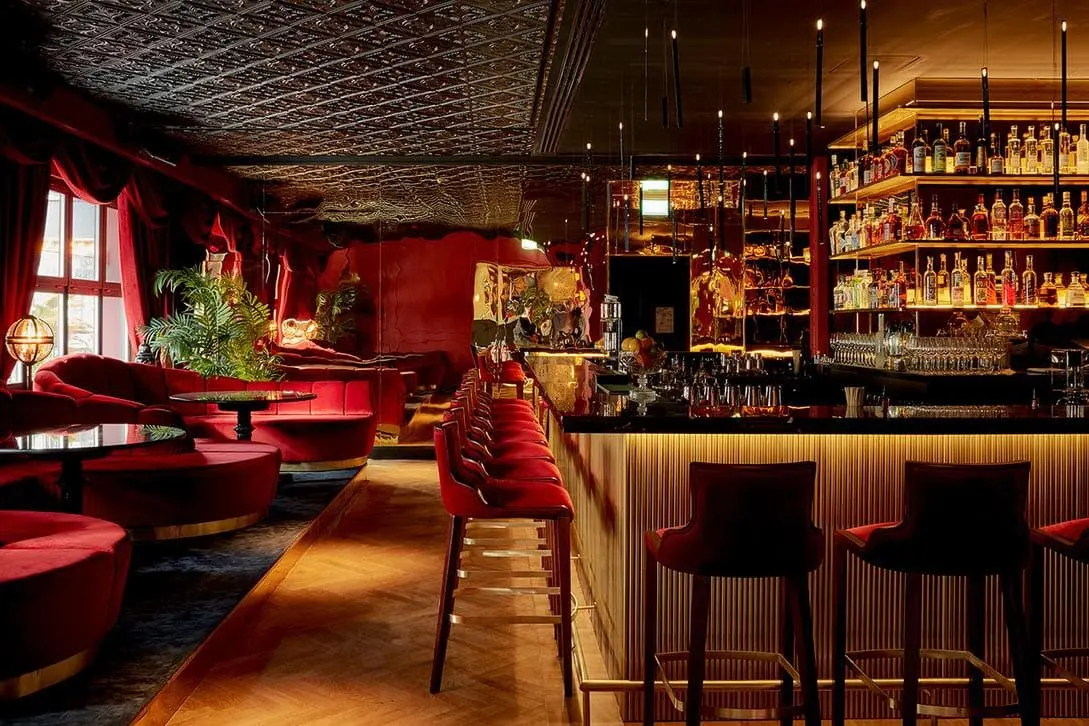 If you've ever wanted to travel back in time to 1920's Paris, this hotel would be a great place to start. With ornate furnishings and red velvet touches, Provocateur Berlin, located in Charlottenberg, oozes class.
If living your '20s dreams isn't enough of a draw card for you, the award winning hotel bar also serves cocktails made with homemade liqueurs. They are yummy.
Kurfürstendamm shopping street is a short walk away. This makes Provocateur one of the best hotels in Berlin for those looking for some retail therapy during the day, and sophisticated respite in the evening.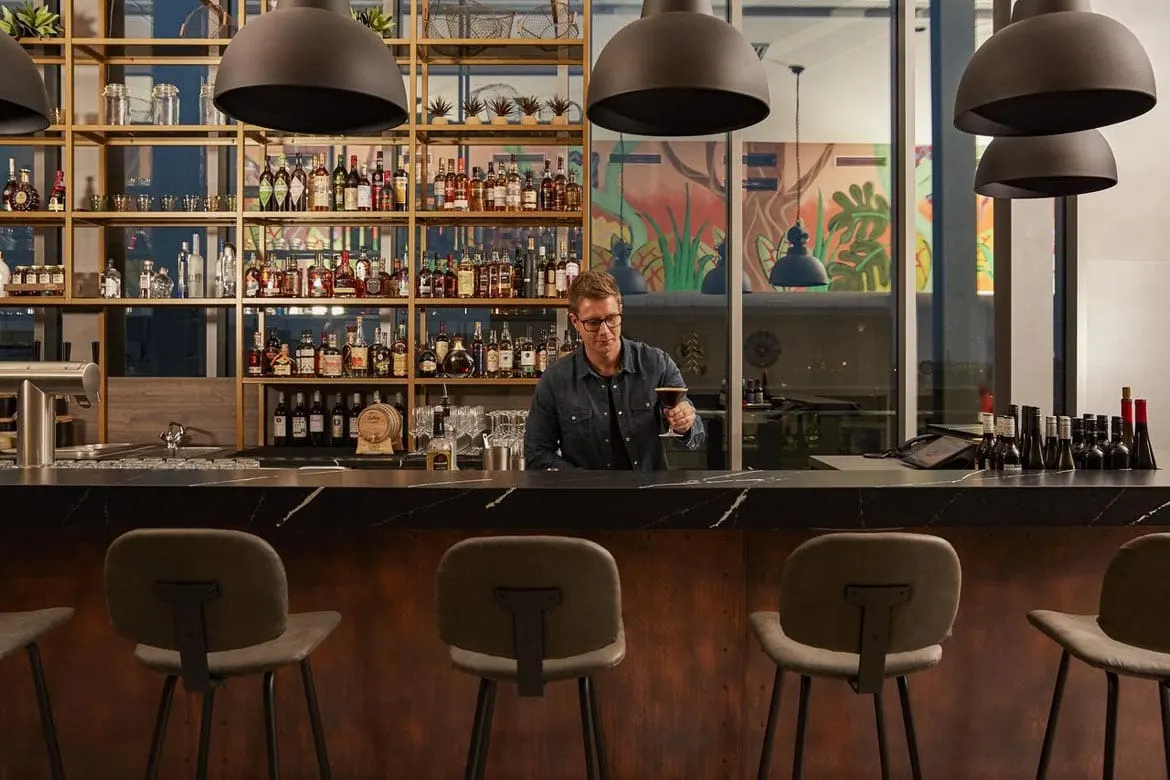 Right on the border of where east and west Berlin meet, Hotel Indigo seems to capture the essence of both worlds. Combining modern furnishings with street art style pictures on the walls, Hotel Indigo creates a balance between sensible stay and Berlin flair.
Oh and this place takes breakfast seriously. Very seriously. With a sleek modern interior, mouthwatering pancakes and a rooftop bar with epic views, you'll be happy you chose to say here.
Situated in Friedrichshain, right next to the East Side Gallery (as the name suggests), this is a great location to check out key historical sites, hip bars, and cafes.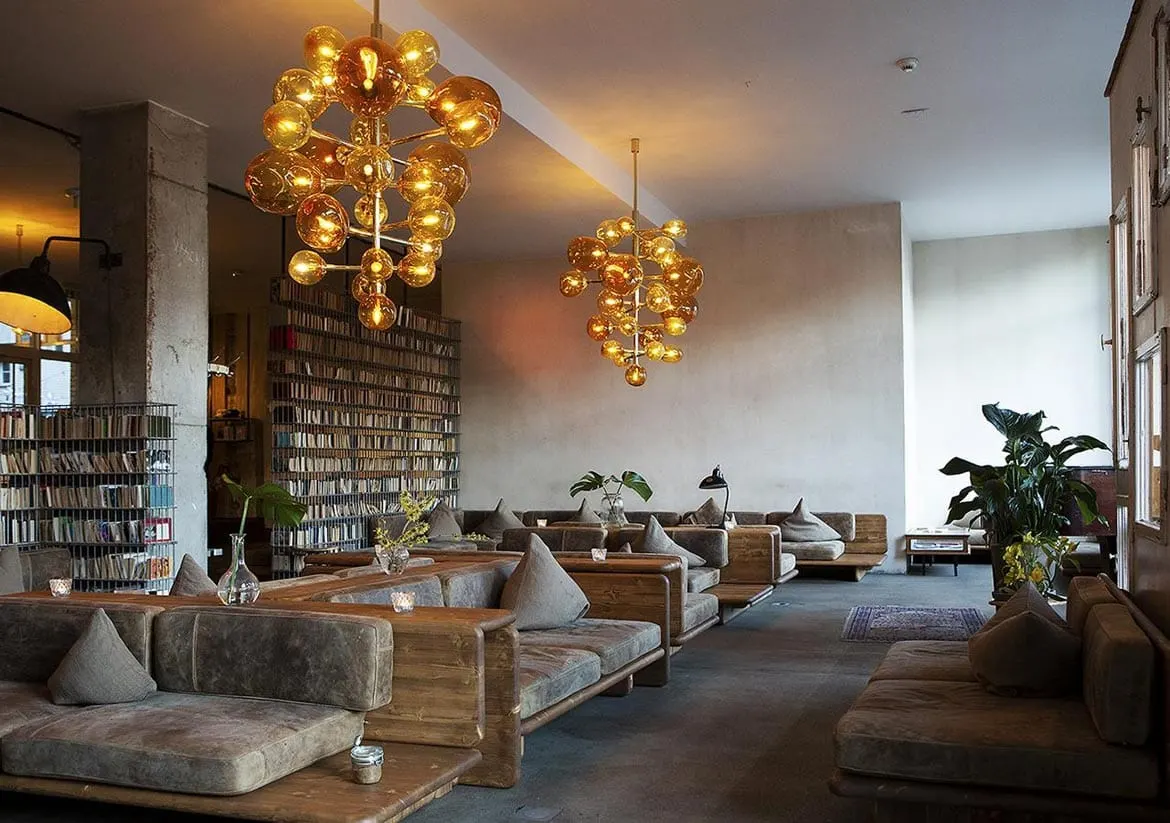 Close your eyes. Take an old factory and fill it with flea market finds and industrial designer dreams. Throw in a fabulous buffet breakfast and a book collection like no other. What you have created is the unique and stylish, Friedrichshain located, MichelBerger.
What makes MichelBerger one of the coolest hotels in Berlin? The innovative room designs! Loft beds, adult cubby houses, rooms with private saunas, 4 poster beds and gold themed suites, MichelBerger has it all.
'Band rooms' are tailored to fit 4 guests, so you can stay with your mates – all without feeling like you're on school camp.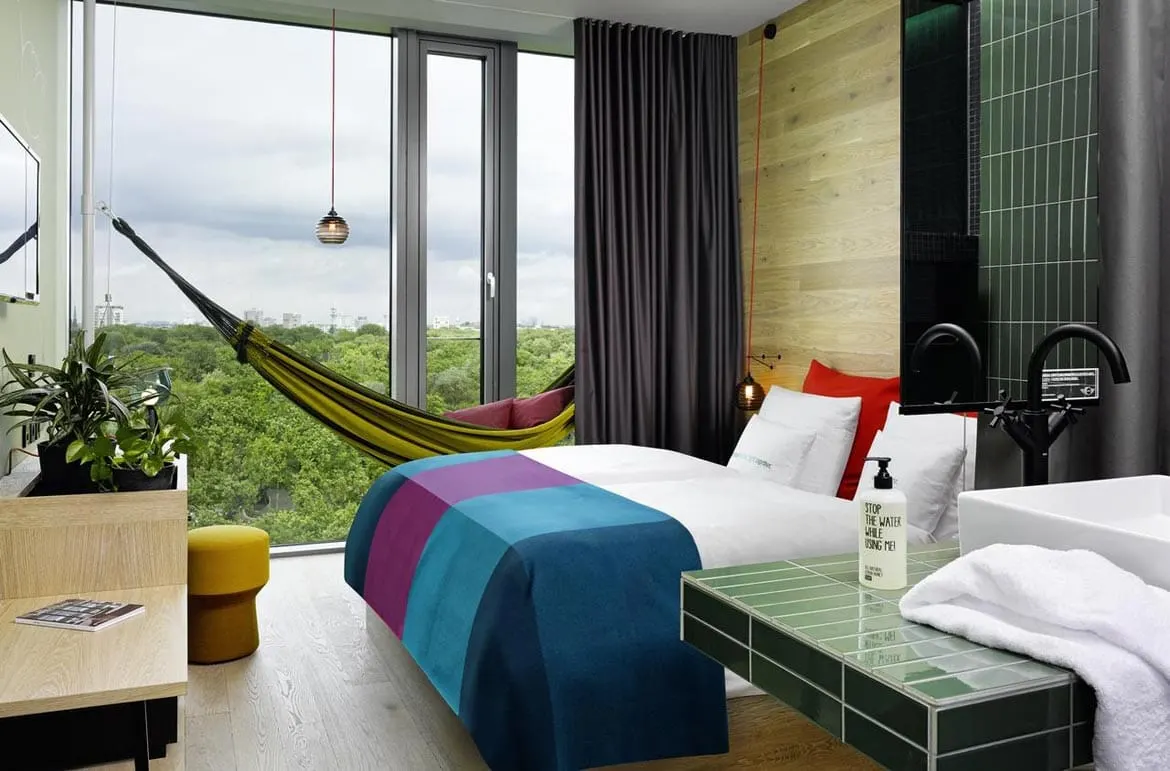 With hammocks in bedrooms, an in-house bakery, a jungle themed sauna and the incredible views from the 'monkey bar', this is truly one of the funkiest Berlin hotels.
Hotel Bikini is situated between the Berlin Zoo and the city and its interior culminates the best of both into a glorious urban jungle. Oh and when I say this place is by the zoo, I mean it literally looks out over the monkey and elephant enclosures!
This plant lovers paradise combines vibrant decorations and funky designs. Each room has its own personal style and offer great views, no matter which side you're on.
For me, this is one of the best places to stay in Berlin. It just exudes cool.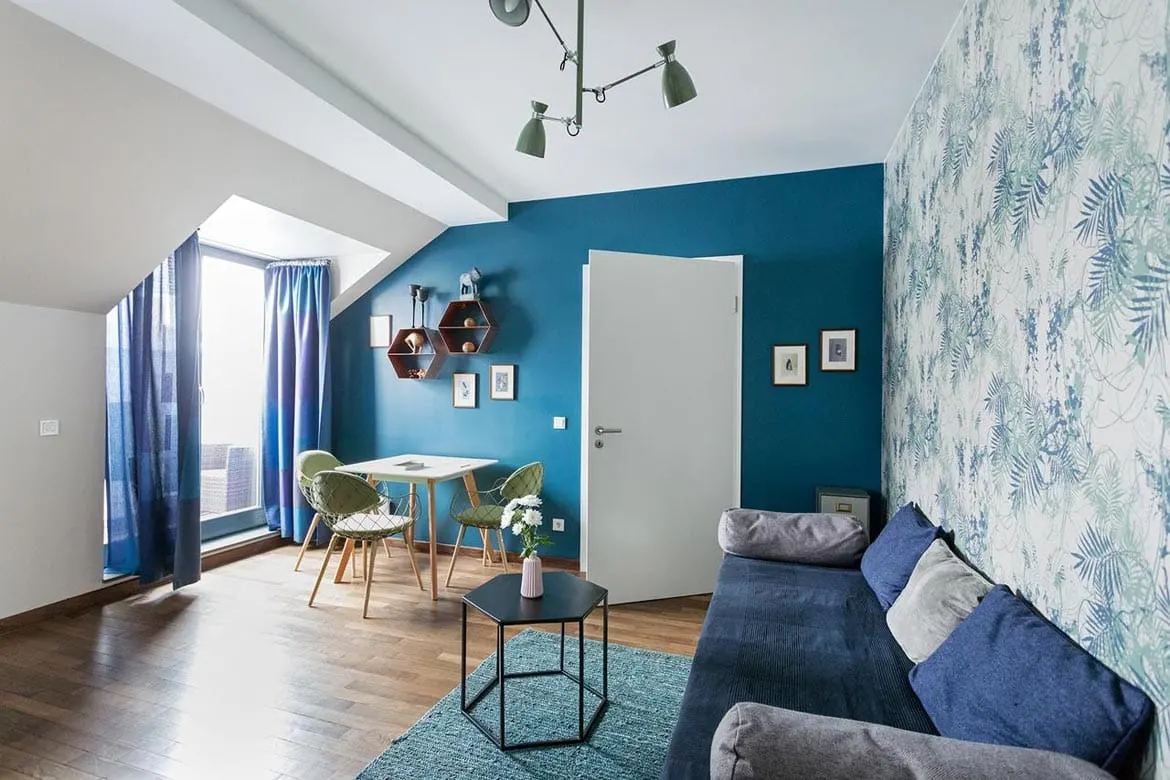 The Circus Hotel, with its fun and funky vibe (and penchant for giraffes), is one of the best hotels in Berlin. Thanks to the comfy furnishings and relaxed staff, you'll feel at home in no time, especially if you book one of the apartments (complete with kitchen)!
This hotel was created by people who travel and it shows in their services. For example, brunch is available until 4pm, you can hire useful items such as bicycles, Segways and laptops, and the staff will find you discounted tour tickets. Centrally located, this is a great place to hop on a bike and explore the city.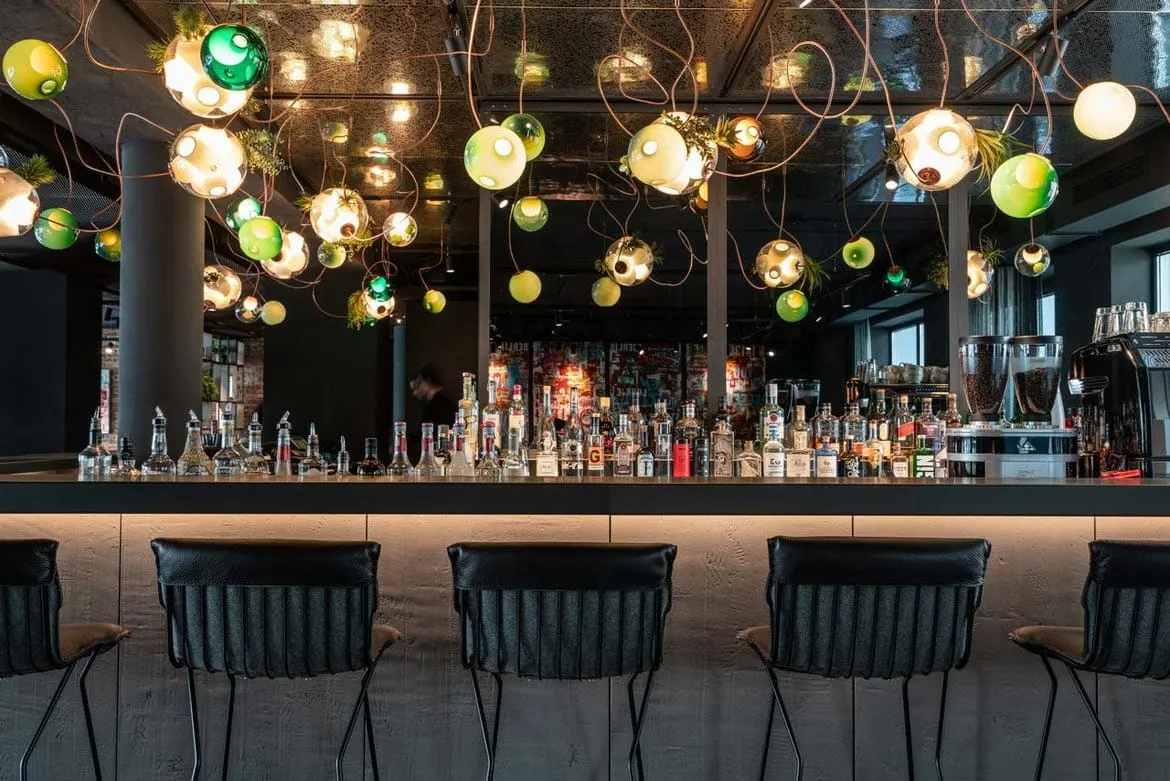 Blue, white and grey themed modern rooms, with graffiti style art on the walls, Motel One Mitte is the perfect blend of business class and Berlin style.
The hotel bar combines street art chic with leather couches and funky modern lighting, creating an eye catching yet intimate lounge area.
Located in Mitte, close to memorials, clubs and public transport, this hotel is a great place to base yourself. Also, snacks are available 24 hours a day, so you won't go hungry, no matter what time you stumble in!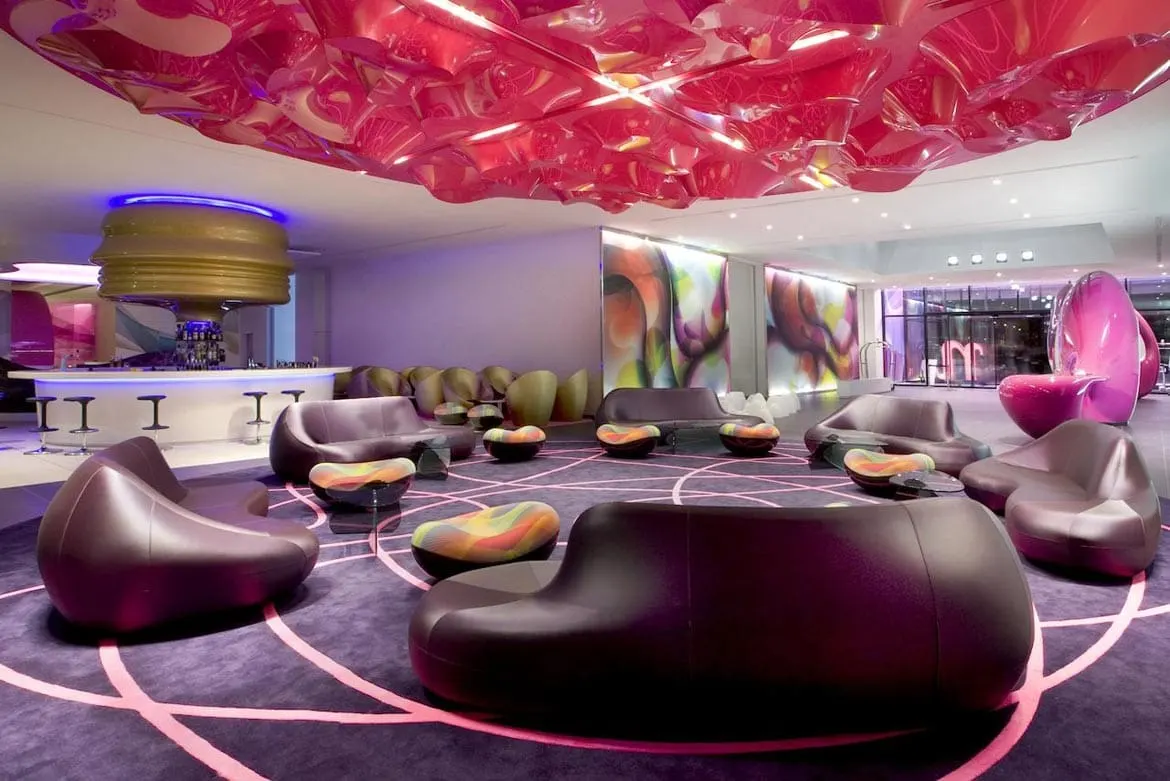 Looking for a quirky hotel in Berlin? Then Nhow is right up there with the best of them.
From the building shape, to the interior design, to the giant purple reception pod, Freidrichshain based Nhow positively screams modern art.
No, you're not hallucinating, those walls really are pink and bendy. However, the fabulous interior is not the only reason this is one of the coolest hotels in Berlin.
This music lifestyle hotel has 2 professional music studios, instruments for hire, spontaneous rooftop gigs and systems set up for music lovers. Have an electric Gibson sent up to your room and tell your friends how this next number came to you while you were wandering the streets of Berlin.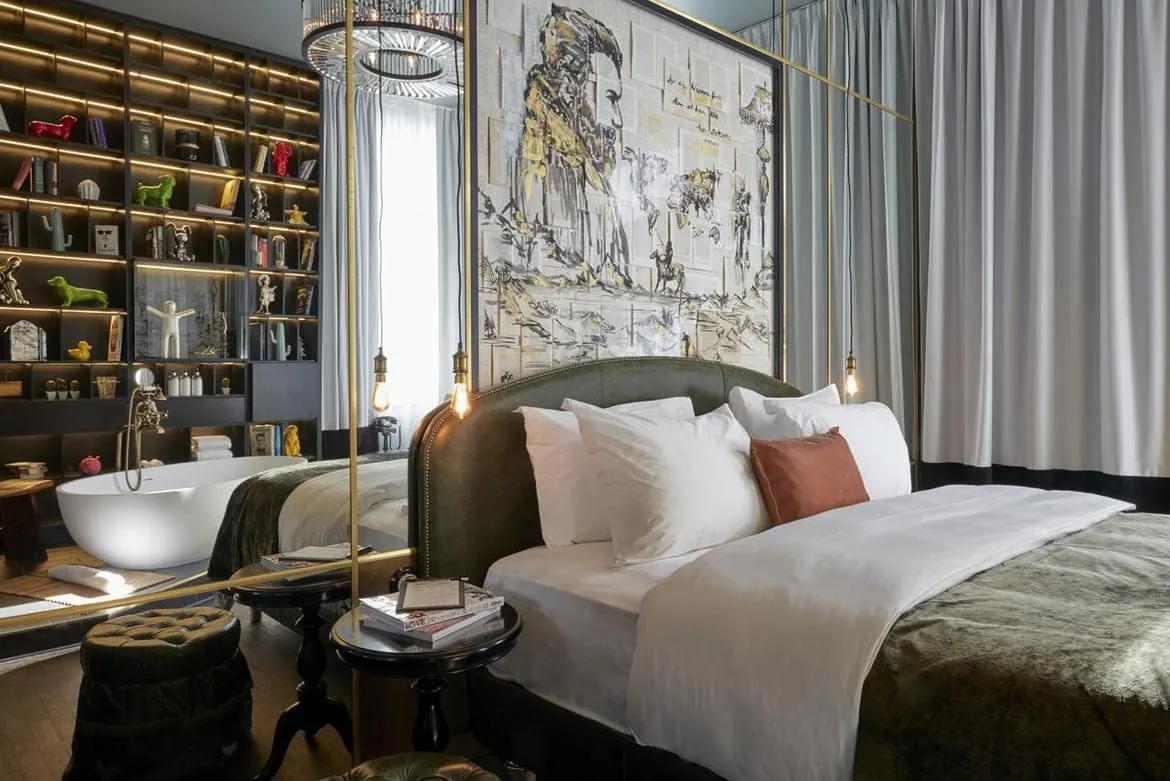 Charlottenburg based Sir Savigny Hotel is a high class, literature lovers dream. Never has a hotel more deserved the title of "Sir".
The hotel embraces a mixture of antiques, modern design, calf skin, raw metal and thick wood, to create sophisticated yet relaxed atmosphere. Your stay here will be like living in the most exclusive of gentleman's offices.
This is where to stay in Berlin if you're keen on culture. Spend your days visiting the nearby bookstores and galleries, and your evenings relaxing and reading a book in your freestanding in-room bath.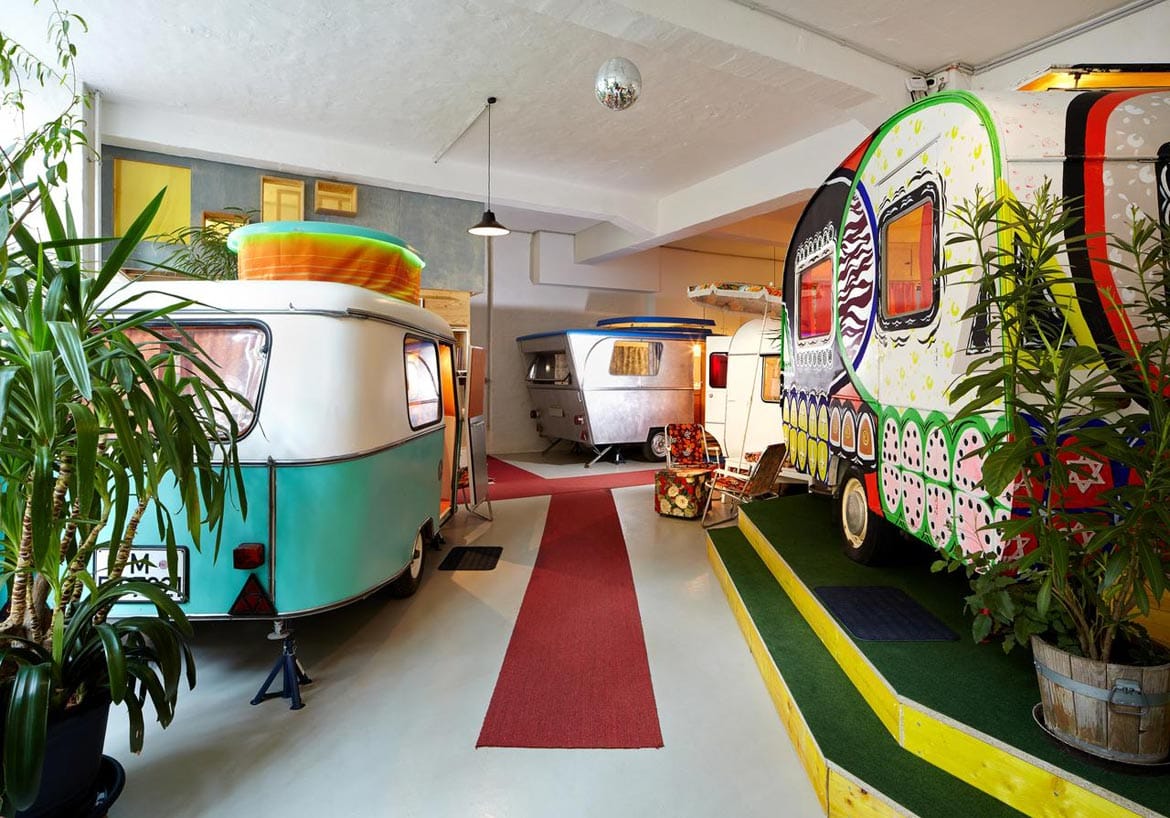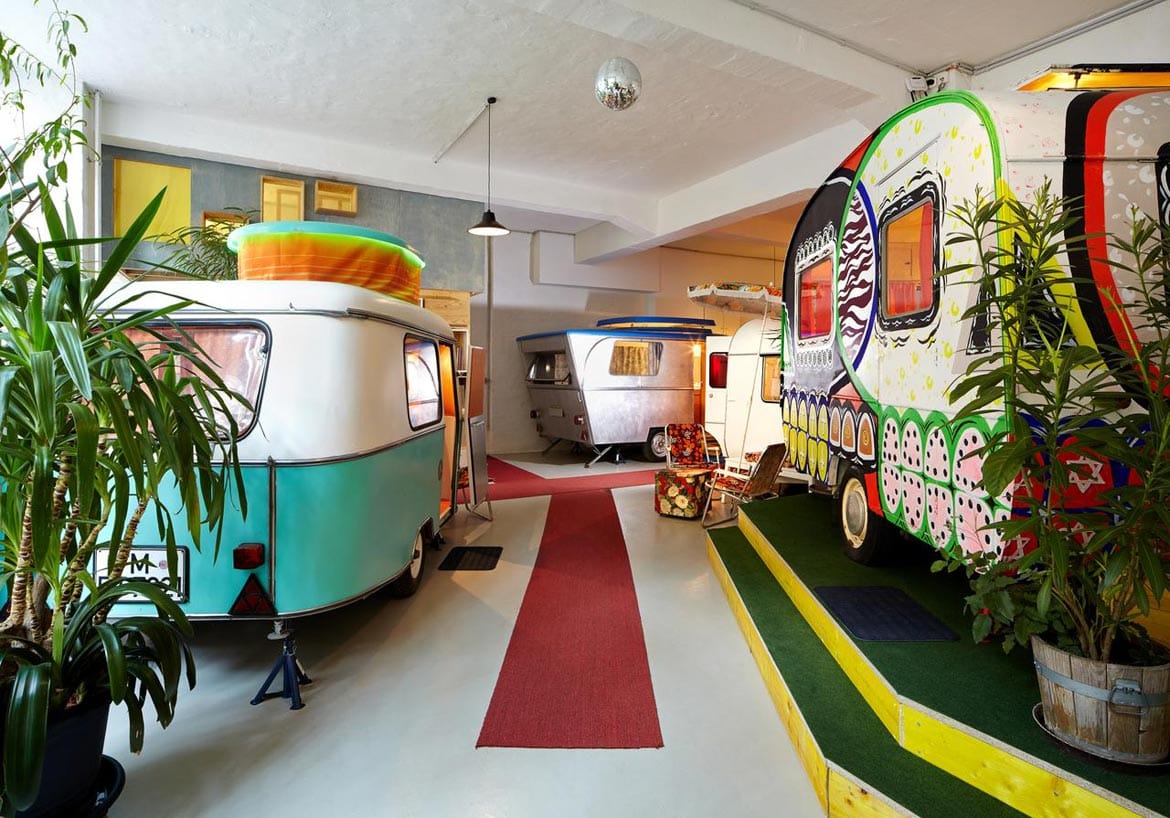 Have you ever wanted to go camping, but then realised that you're going to a city and you don't own camping gear? Miss out no more.
The Hüttenpalast has created an indoor campground wonderland for you to enjoy. Better yet, it is conveniently located in the Kreuzberg/Neukölln area, so the action is right outside.
Caravans and cabins, courtyards and communal bathrooms (and regular rooms if you're that way inclined). This is one of the coolest hotels in Berlin to enjoy that chilled out campsite vibe, but with all of the comfort of being indoors.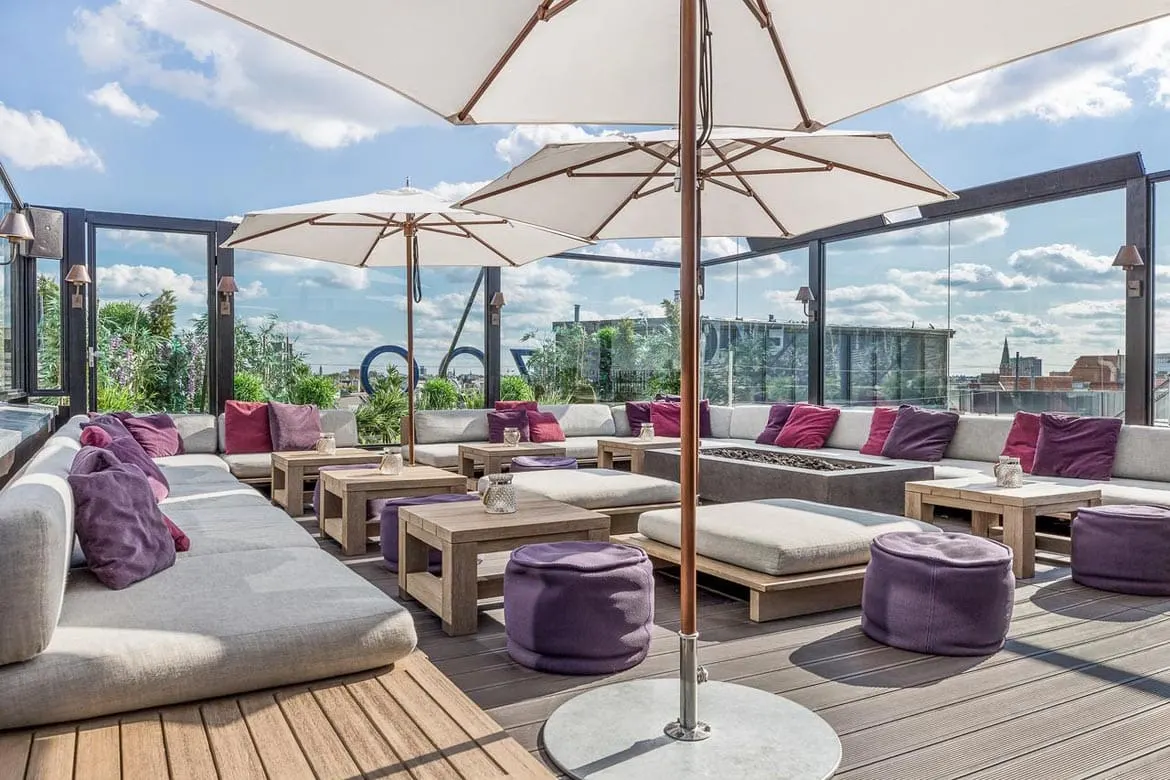 Established in the early 20th century, Hotel Zoo Berlin maintains a carefully renovated elegance. This Charlottenburg hotel is directly on Kurfürstendamm shopping street and combines an industrial style with exotic world appeal.
In this luxurious accommodation, you will grace the same halls as many 1950's-70s icons such as Sophia Loren and Romy Schneider. Staying here will feel like you've made it big time. You want champagne and flowers in your room on arrival? No problem!
Explore the high label and boutique stores right at your front door, or rent a Porsche from reception to explore the city in style.
---
What do you think of these cool hotels in Berlin? Would you stay in any of these? Let me know what you think in the comments below!
Also, if you have any questions about your Berlin itinerary then I'm more than happy to help with that too!
Like this blog post? Then make sure you Pin it!