From walking over Rakotzbrücke Bridge to exploring Potsdam, these are some of the best day trips from Berlin for your next trip to Germany!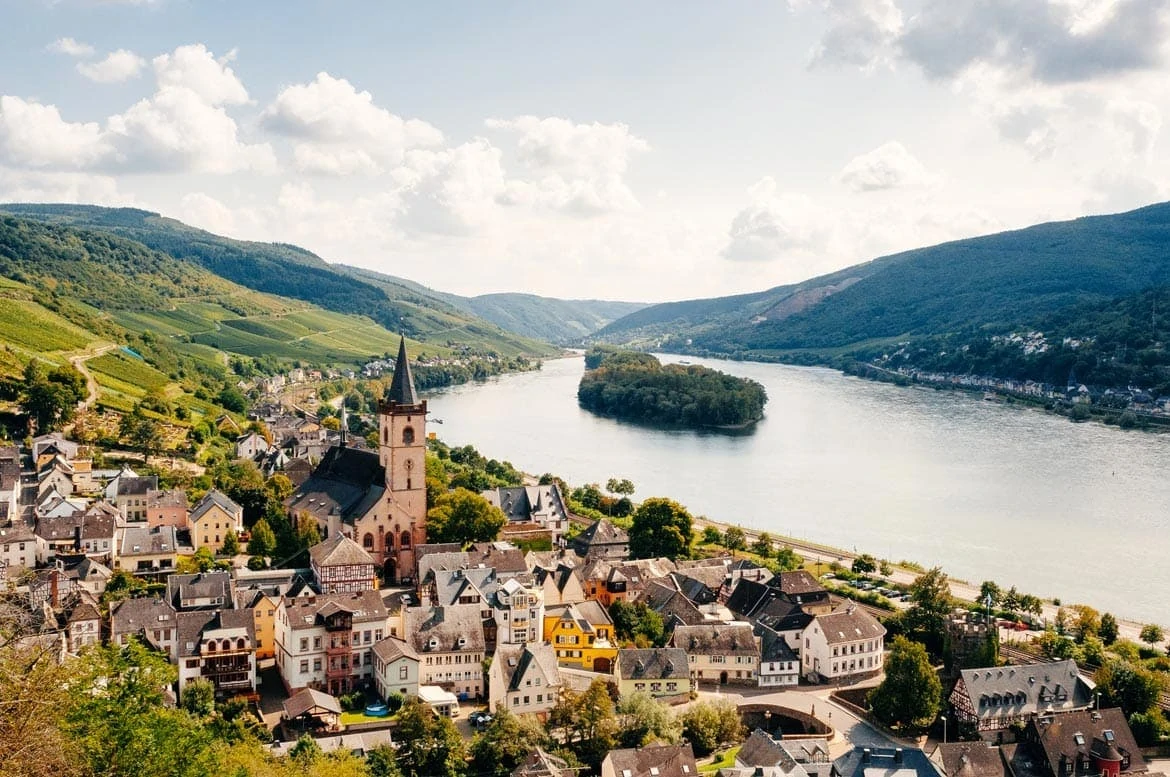 Berlin is an awesome city. The art, food, history, nightlife and overall cool urban vibes makes it one of my favourite cities in Europe. For a travel blogger that's quite a big claim!
But with loads of cool day trips from Berlin on offer, it's also a great idea getting out of the city and seeing some more of Germany. Getting a taste of other towns like Potsdam and Dresden is a sometimes welcome break from Berlin's edgy culture and gritty character.
There's a real mix of experiences available too.From hiking in Saxony to wandering around the streets of Lipzig to relaxing at the Tropical Islands Resort, there really is something for everyone here.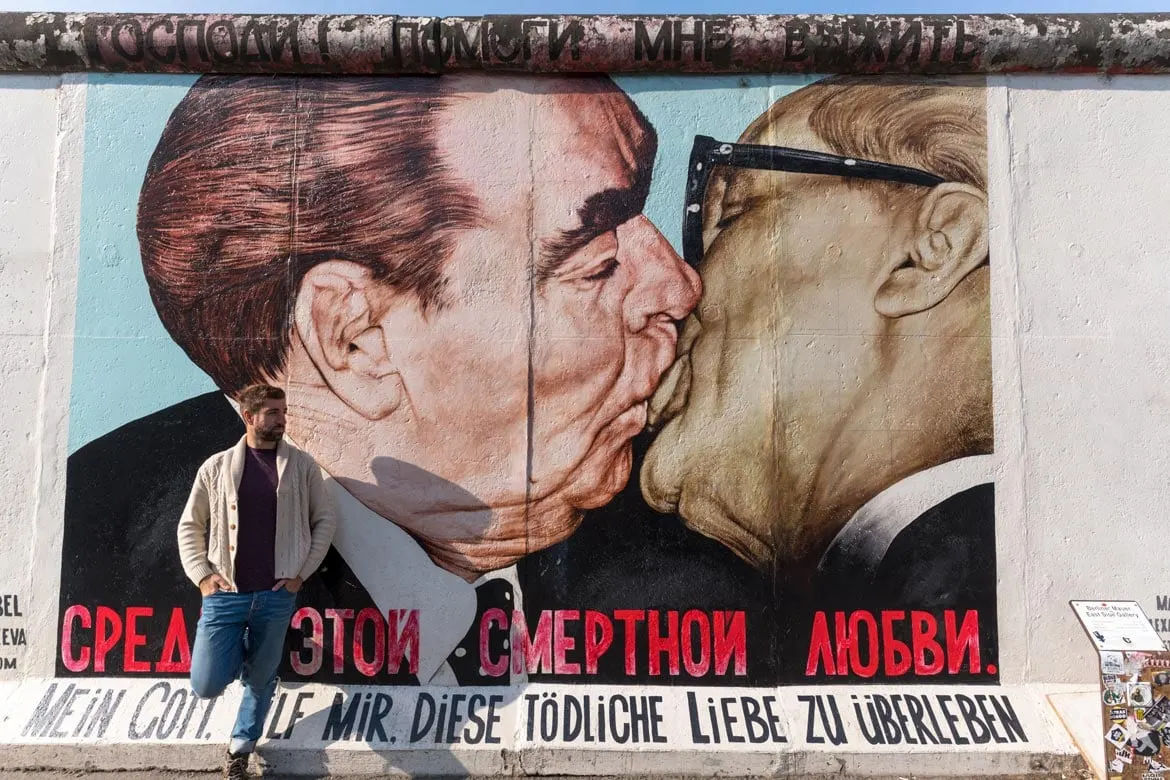 These places can all be reached within a few hours of Berlin, so they are proper day trips. You can be back in Berlin in time for dinner in Kreuzberg and a night out at the techno clubs, no problem.
So, here are my recommendations for the best Berlin day tours, ready for whenever you're next in the city. Go on one of these and I guarantee you're in for an amazing time.
If you're looking for a guide to Berlin, then make sure you check out my post '2 Days in Berlin'. It should have you covered for all situations!

Also, here's my blog post on some of the top hotels in Berlin. These are the trendiest and coolest places to stay at in the city so you should love them!
1. Leipzig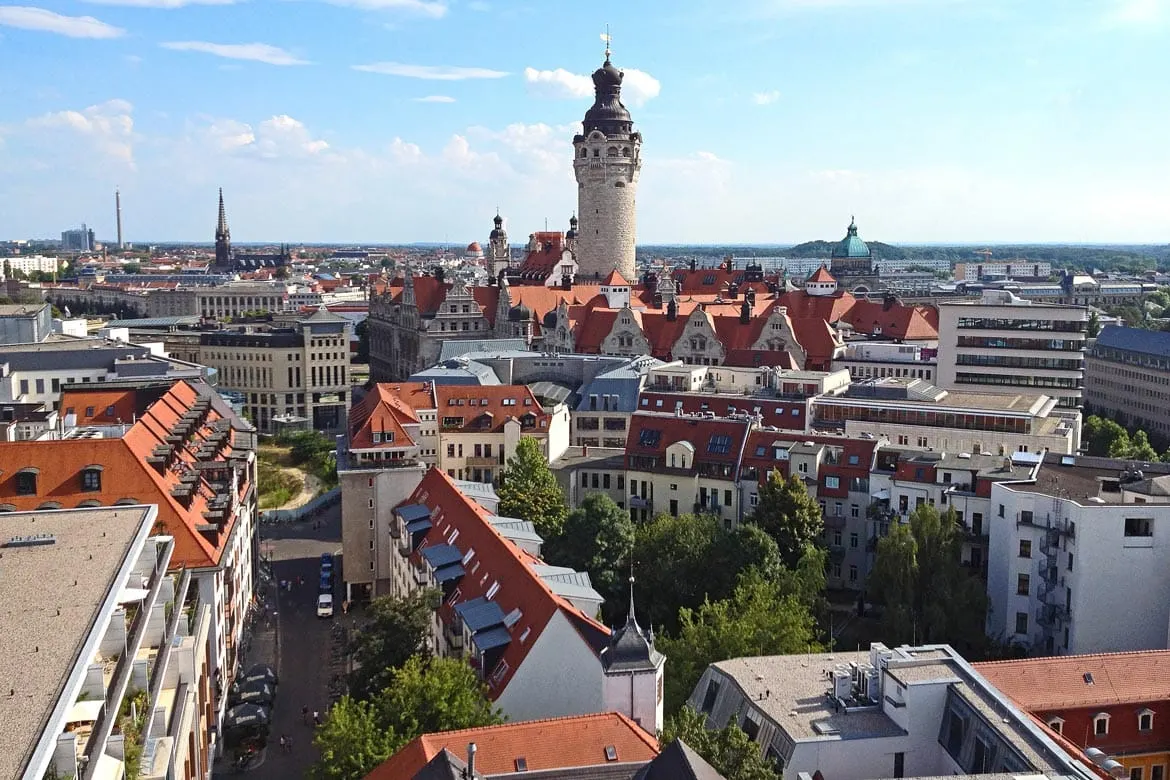 You might hear Leipzig described as Berlin's little brother. While it's true that it shares a similar carefree spirit, don't write off a visit to Leipzig thinking it's just a smaller, quieter Berlin. I promise you it's not.
I was stunned at how beautiful the architecture is here. Just go for a stroll around Altsandt, the Old Town, and you'll see what I mean. It's lined with buildings in Saxon style and it's more classical than other cities in Germany.
There's a stand-out art scene in Leipzig too. Happy browsing galleries and sniffing out your next coffee in cosy cafes all day long? If that's a yes, then out of all the Berlin day trips, this might be the one for you.
A 2 and a half hour tour of Leipzig costs £16/US$20 taking in the best sights around the city.
2. Sachsenhausen Concentration Camp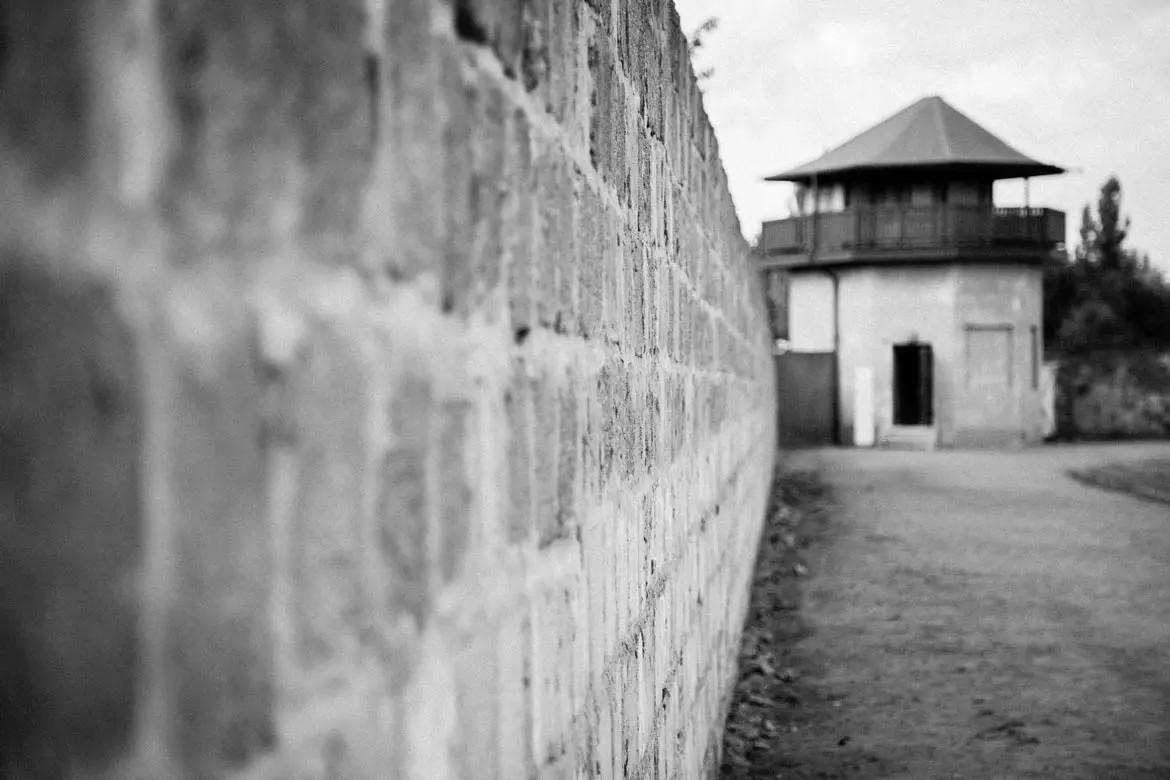 Berlin itself is packed full of ways to learn about the country's World War II history. None of it really compares, or prepares you, for visiting Sachsenhausen Concentration Camp.
The former Nazi concentration camp stands in Oranienburg, just outside of Berlin. Here, over 30,000 inmates died in the horrendous conditions, subjected to all kinds of evil. The tour guides are very knowledgeable and share the story of Sachsenhausen, as well as giving you wider context.
I understand why people might be reluctant to visit. However, choosing to learn about what happened and remember the people who lost their lives is an important act. I always feel that learning about man's inhumanity to man is one of the best ways of atrocities like this ever occurring again. I would really encourage you to think about taking a Berlin tour here.
A 6-hour tour of Sachsenhausen Concentration Camp from Berlin costs £16/US$20 and goes into the history of the area. This tour includes a train ride through the forests too.
3. Saxon Switzerland National Park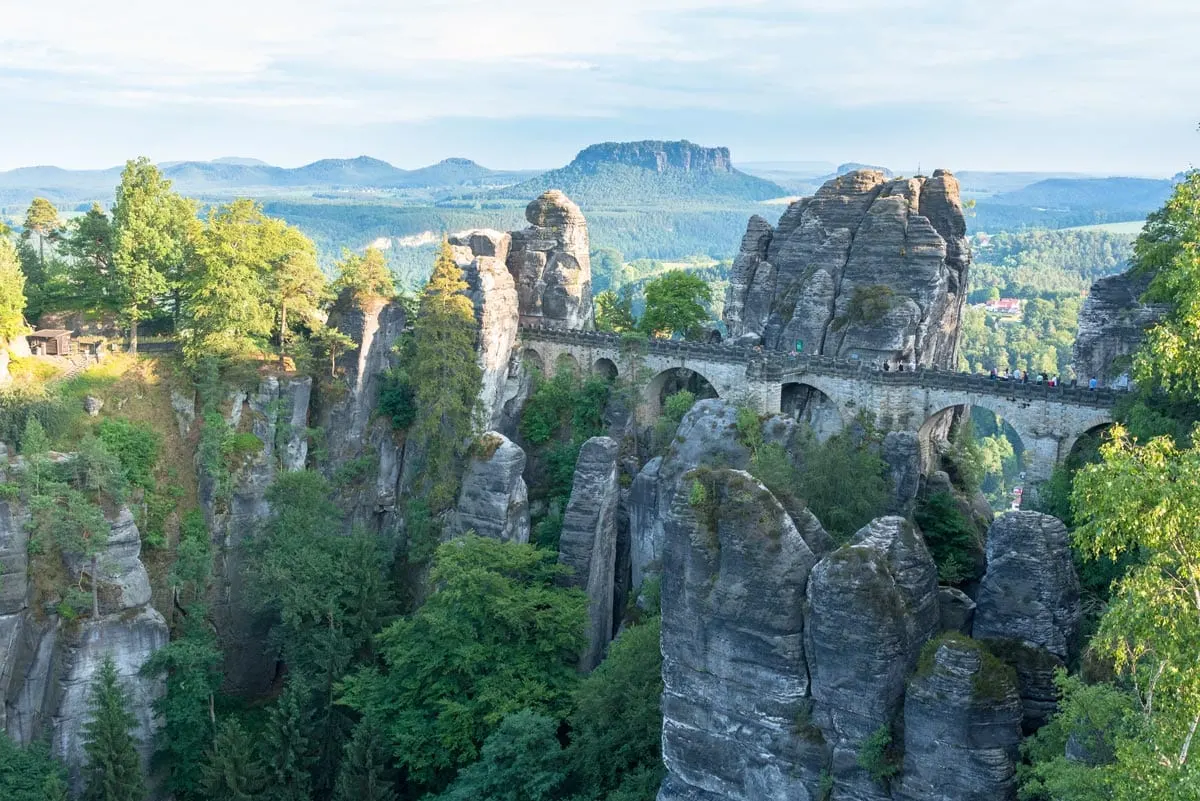 One word comes to mind when I think of hiking in the Saxon Switzerland National Park: magical. This rock national park is made up of sandstone cliffs, valleys and gorges, and some amazing wildlife.
Among the atmospheric forest lies the Bastei Bridge – the park's star attraction. Almost blending into the sandstone rock towers, it feels like it's come straight from a forgotten fairy-tale.
I was amazed to find out that the bridge, as we see it today, was rebuilt for tourists in 1851. Travellers like me have been walking the same steps for over 160 years – so cool!
By the way, despite confusingly having Switzerland in its name, Saxon Switzerland is definitely in Germany and a doable distance from Berlin. It takes roughly three hours by car or train to deliver you from the bustle of the city into this natural paradise.
You can learn more about the hiking the Bastei Bridge in my blog post. It's up there with my of the best things I've done in Germany!
4. Rakotzbrücke Bridge (The Devil's Bridge)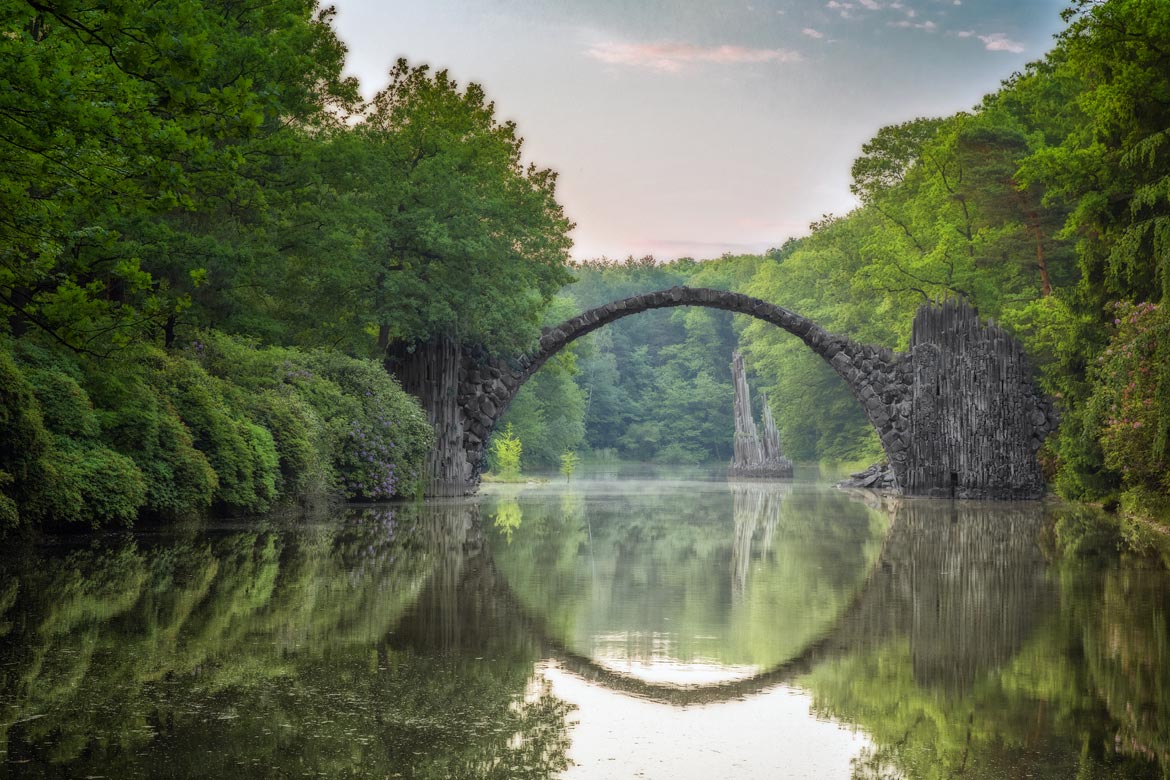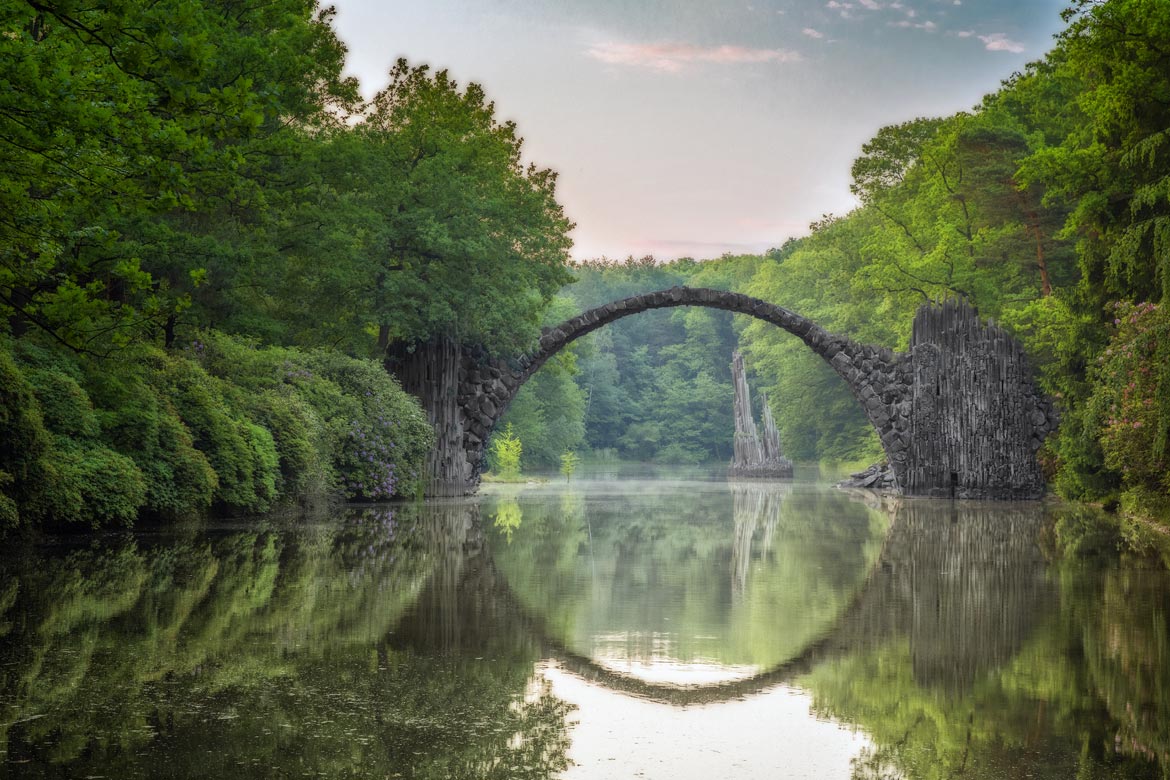 Speaking of bridges, this one is an absolute showstopper. Rakotzbrücke gets its nickname 'The Devil's Bridge' because its precarious stone structure was seen as so dangerous, people thought it must have been the work of Satan.
What actually makes this 19th-century bridge special though is its reflection. When the light hits the river, it forms a perfect circle.
I've always been bowled over by how beautiful this bridge is – I mean, just look at it!? The best time to visit is in autumn when the surrounding trees and colours make it all the more stunning.
You can't walk across it but that really doesn't matter. The experience is all about admiring it from afar. Just don't forget your camera.
Visiting Rakotzbrücke Bridge is without a doubt one of the most popular day trips from Berlin so make sure you add it to your list.
5. Potsdam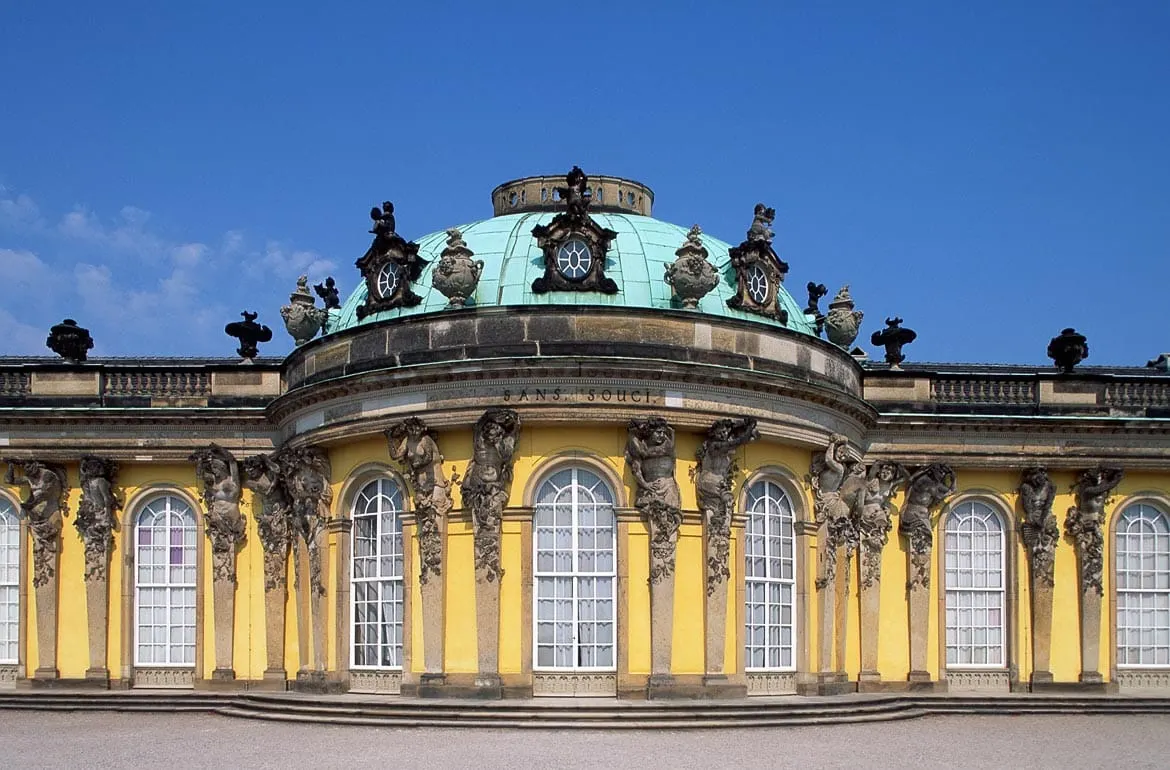 Since Potsdam can be reached in as little as 25 minutes from Berlin, it's a top a choice if you're short on time. Best of all, its a really spectacular place well worth visiting on any trip to Germany.
You've got the striking architecture in the Old Dutch Quarter, which is one-of-a-kind in Europe. Then there's the Sanssouci Park, where you can see not one but three major palaces. This is everyone's favourite spot in the city.
Film and history buffs like me should come here just to see Filmpark Babelsberg. It's one of the oldest and largest film studios in the world, with a massive place in the movie history of Germany.
A full-day tour of Potsdam from Berlin costs £42/US$53 and includes transport with live commentary on the history of the city, a beautiful tour of Sanssouci's garden and discovering more of the city.
6. Hamburg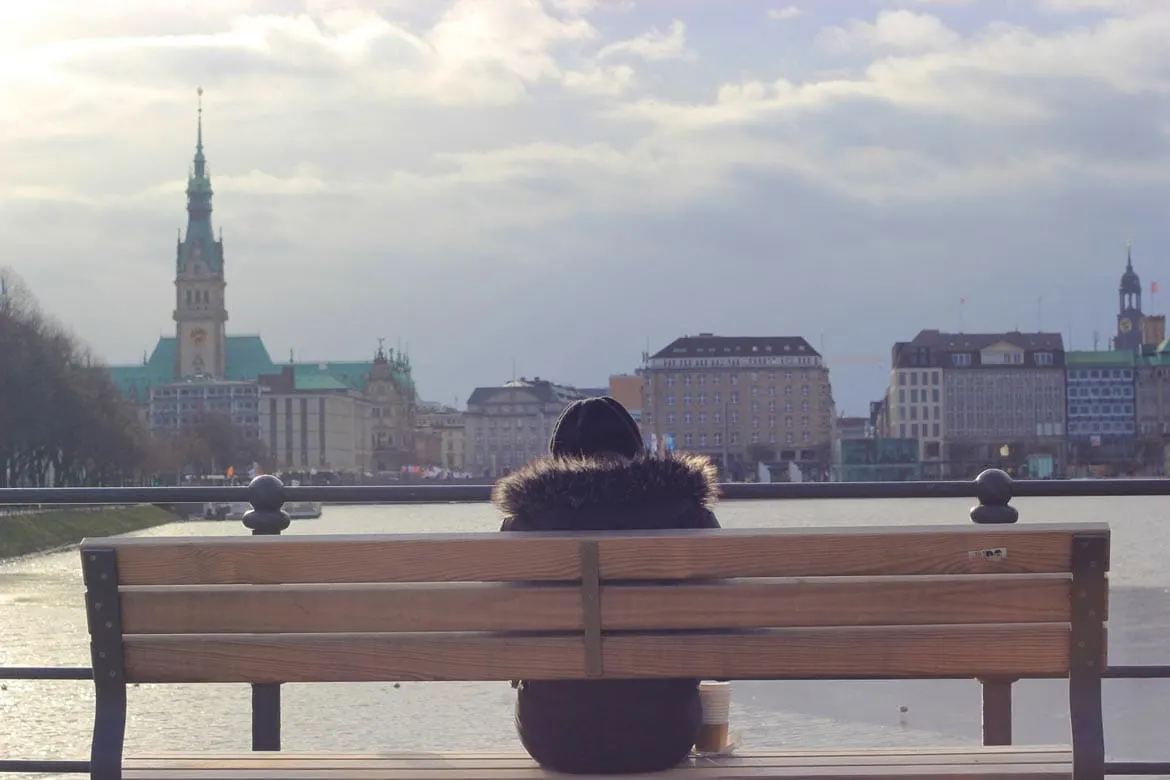 You might wonder whether another big city should be one of your Berlin day tours. Well, I can't decide for you but I can tell you Hamburg's character feels a million miles from the capital's.
With limited time, I'd suggest sticking to a handful of highlights instead of rushing around trying to cram more in. See the historic Speicherstadt district, tuck into some food at the Fish Market and wander down the infamous red light district (it's a major tourist attraction today).
You can ride the city's RiverBus too – this is one of the most unique modes of transport I've ever come across. When you see it you'll understand.
One of the most famous tours in Hamburg is a sex and crime tour where you learn all about the history of the red light district (where the Beatles first made a name for themselves). This is genuinely such a good tour.
Hamburg is one of those places where you've just got to soak up the atmosphere – it is such a cool city and I always recommend it to people.
7. Tropical Islands Resort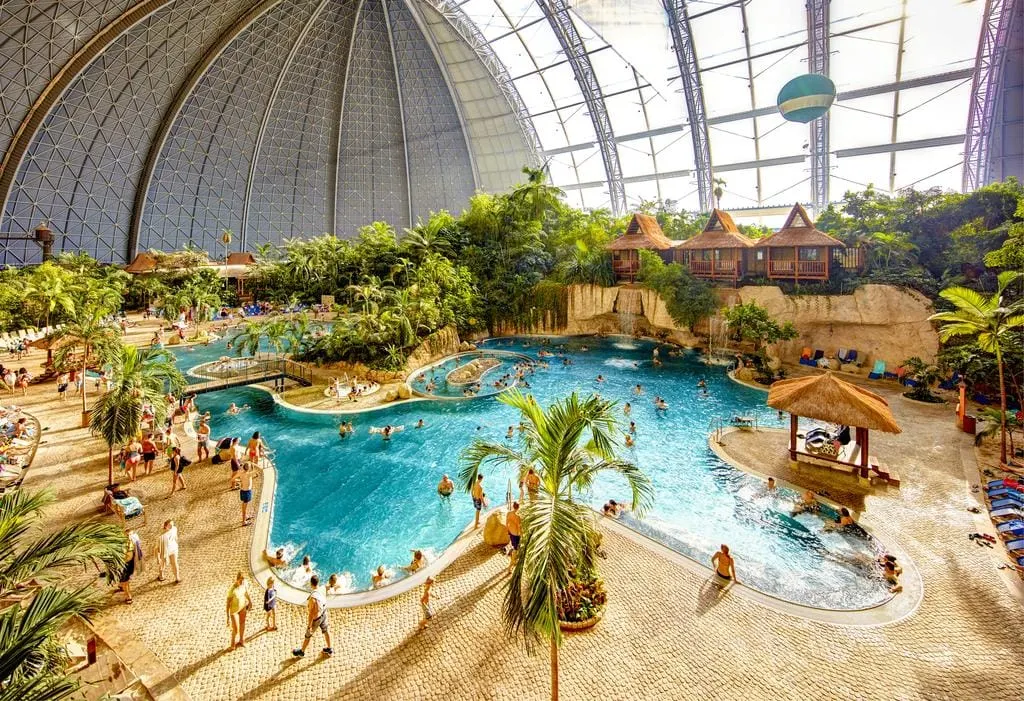 I'll be honest, I wasn't totally convinced by the idea of a Berlin day trip to a semi-summer resort. Then I heard it housed Europe's largest indoor pool and I started to come around to the idea.
The setting is super cool – it's inside a converted aircraft hangar which makes it feel like you're in the middle on a film set. And the tropical theme makes it a fun place to chill out for the afternoon. Think artificial waterfalls and waterslides galore. I mean, who doesn't like the sound of that?
It can be just what you need after a jam-packed schedule of sightseeing and travelling. This is definitely one of the best family friendly activities from Berlin.
8. Spreewald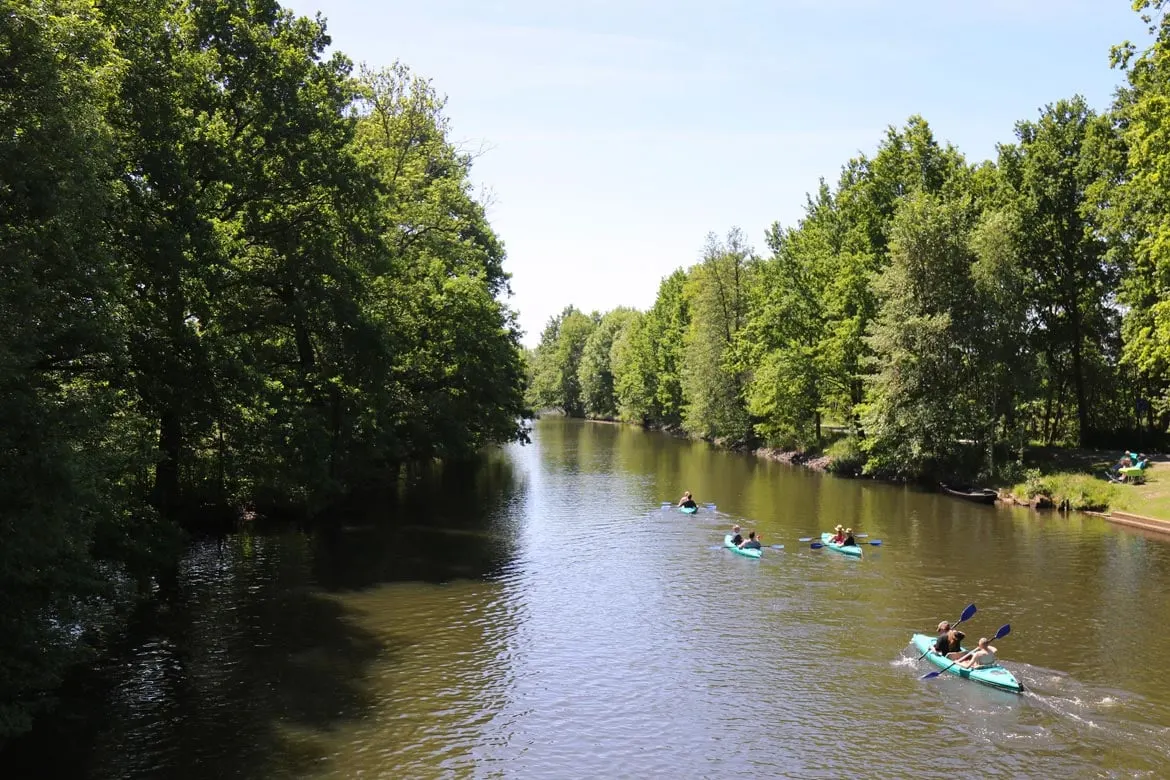 Spreewald in summer is bliss. This forest is a UNESCO protected nature reserve, which serves as a picturesque and peaceful escape from the city.
The reserve is best explored by bike, on foot or actually on the river Spree. There are canoes and kayaks to rent in Lübbenau or Burg. I chose to kayak and enjoyed a little leisurely adventure after a lot of eating, drinking and indoor activities in Berlin.
If you're sticking on solid ground, there are nice trails that you can follow to Lehde or Leipe. The first is a lagoon village, while the second is a quaint fishing village. The hiking is really nice here and it's well worth spending an afternoon exploring the area.
9. Wannsee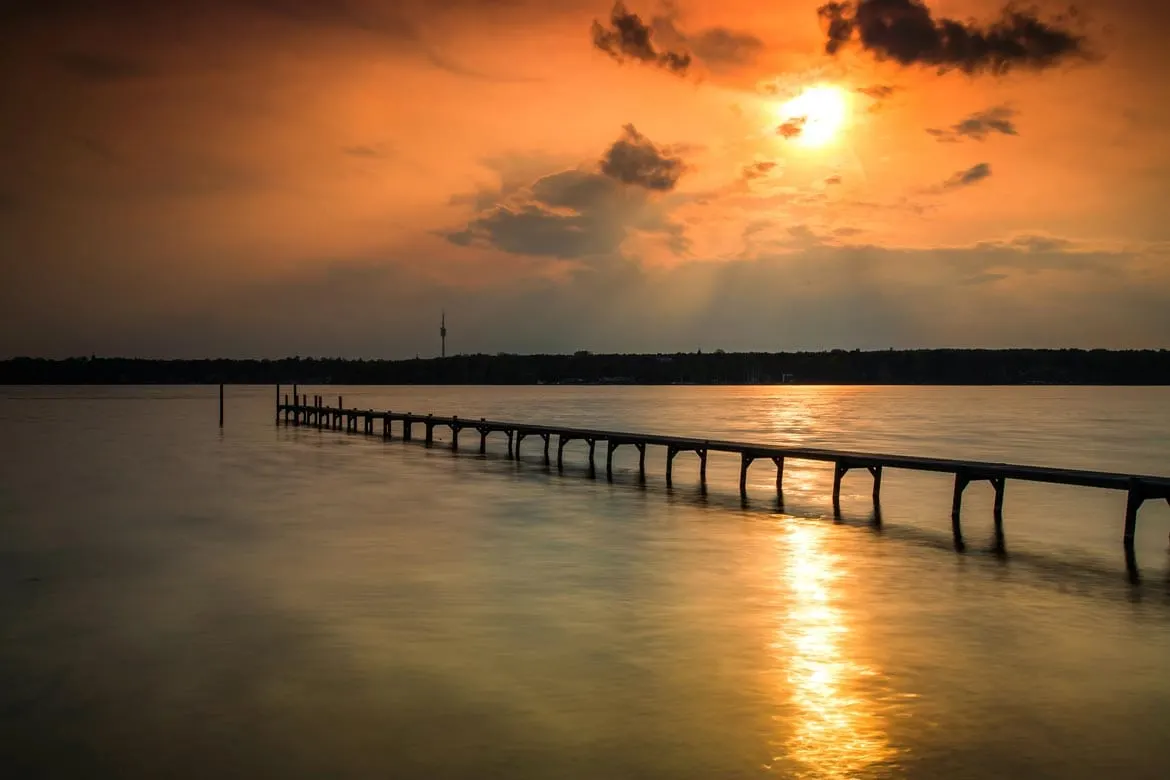 Another great place for kicking back in summer and one of the most popular day trips from Berlin is Wannsee. The suburb is most famous for its lakeside lido. Unfortunately, it's not exactly a well-kept secret and any sunny day will be busy. But that's part of the fun, right?
If you do manage to save yourself and your beach towel a spot on Strandbad then you'll be sorted for a day. Swim, sunbathe, repeat. It's amazing how popular this place is during summer, but it does quieten down during week days.
There is more to Wannsee than the lido, though. I checked out the House of the Wannsee Conference, which anyone who's interested in WWII history will find interesting.
A 2-hour tour of the idyllic Havel Lakes costs £12/US$15 per person and takes you to some of the most beautiful places in the area.
10. Dresden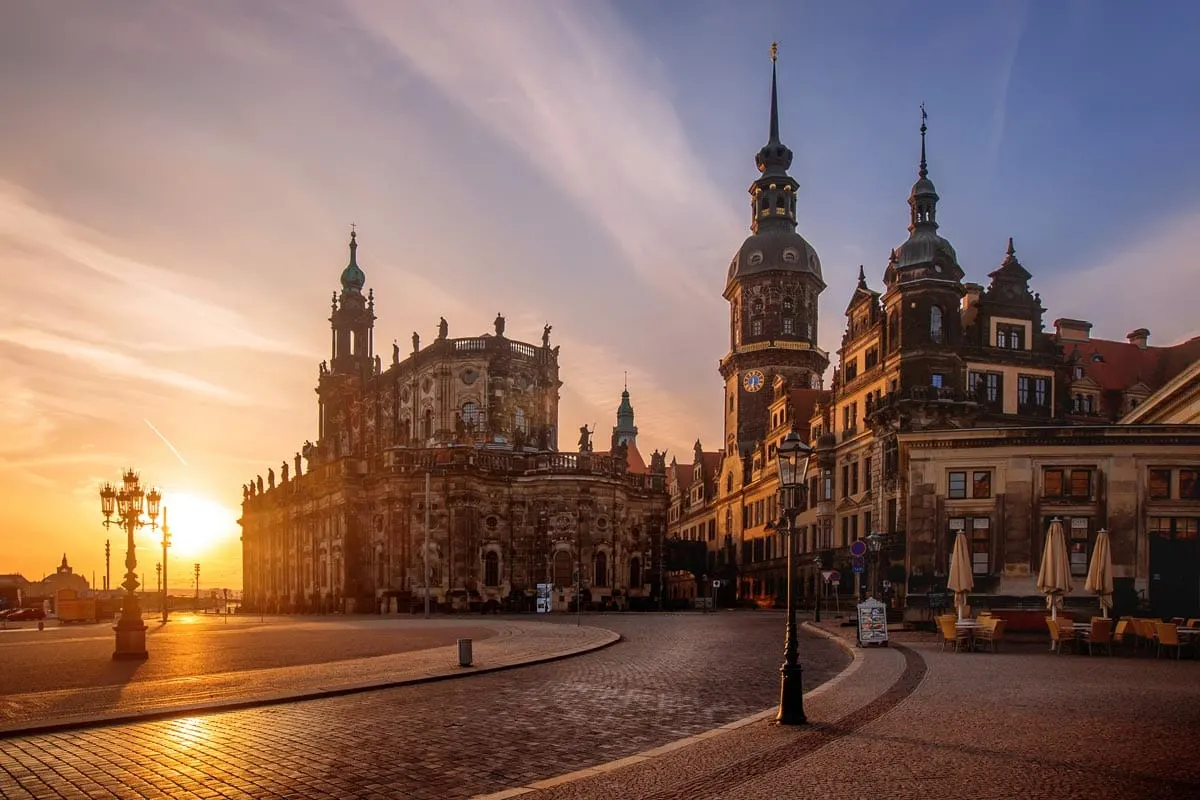 Dresden was one of the Berlin tours that won me over immediately, thanks to its awesome architecture. Everywhere from The Church of our Lady to the Stallhof, where they once hosted jousting tournaments, is spellbinding to look at.
It's hard to believe that that this city was flattened by Allied bombings in 1945. Thankfully, the blueprints of the city and the buildings remained, and ever since the war Dresden has been meticulously rebuilt to its former glory.
Dresden was immortalised as a 'Florence on the Elbe' by the Italian master Canaletto and I think that tagline is still fitting today. I really hope I can squeeze in a return visit soon. You can find out more about Dresden and why I love it some much in this blog post.
One of the best tours of Dresden is the Taste of Dresden food tour. Then you get to eat your way around the city while learning all about it's history too.
11. Peacock Island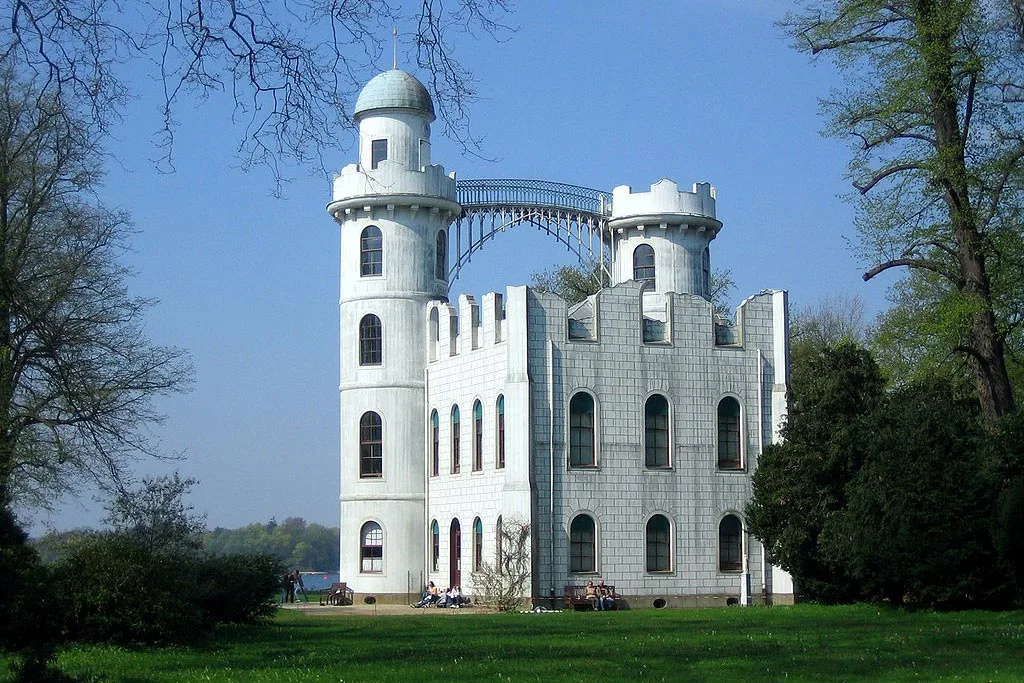 One of the most popular day tours from Berlin is to Peacock Island.
Called Pfaueninsel in German, Peacock Island is a compact little nature reserve covering an area of just 1.5km by 0.5km.
True to its name, plenty of magnificent peacocks call the island home. I spent a good deal of my time here just watching them strut their stuff and admiring those opulent feathers. They're kind of mesmerising!
When you do pull yourself away from the birdwatching, there are some nice walks to do and historic architecture to look at. The neo-gothic Kavalierhaus is probably the most photographed. That's not surprising as the white design is particularly striking.
12. Britzer Garten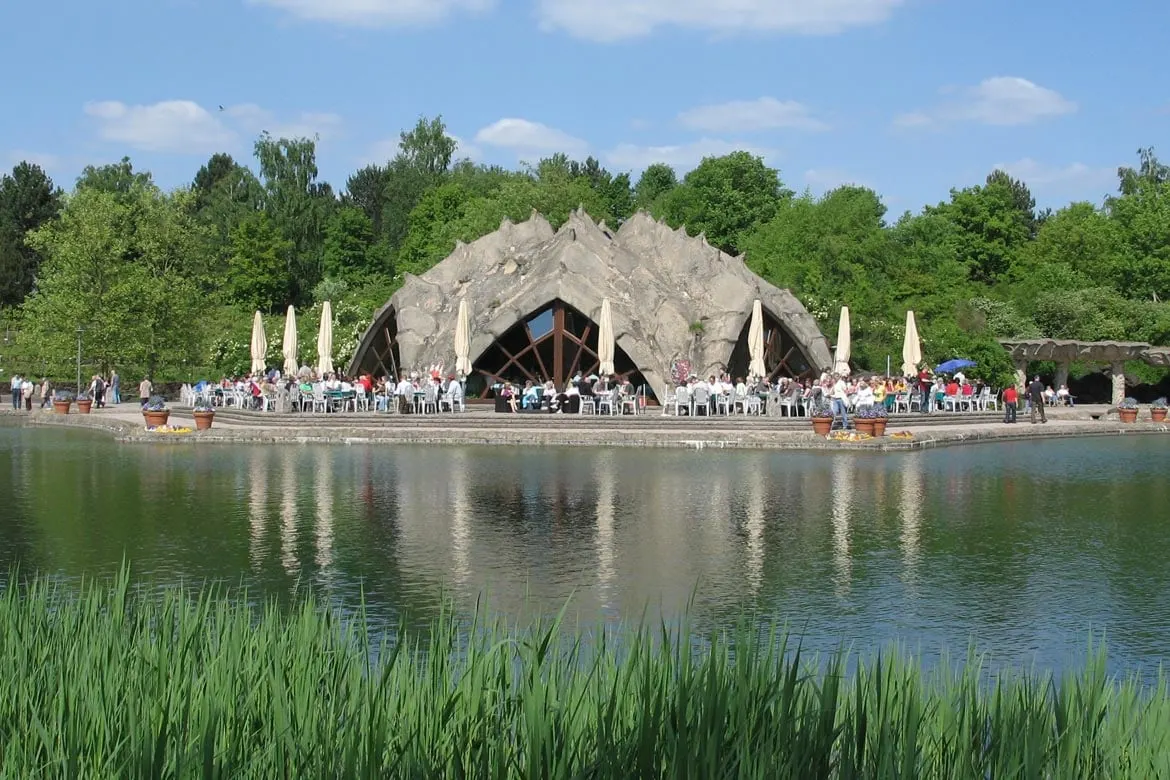 Britzer Garden is a beauty of a green space near Berlin. It's a modern landscape park where you can stumble across a host of themed gardens, all boasting eye-catching flowers and designs.
And it doesn't stop at pretty flowers. Check out Europe's largest sundial, ride on the park train, spot the sculptures that are dotted around and more.
The garden was founded as a place to enjoy the outdoors by inhabitants of West Berlin, who were cut off from countryside at the time. I love the idea that it remains a place for locals and travellers alike to enjoy a piece of nature close to the city. This is just another of those Germany day tours that'll surprise you – this is why I love travelling here so much!
---
Will you be heading on any of these tours from Berlin? Let me know what you think in the comments below!

Like this blog post? Then make sure you Pin it for the future!