Travelling to Greenland in style; in a tiny 20-seater propeller plane
"You see all of that out there? All of that white stuff? That's the ice sheet we have in Greenland covering 80% of the country. It's simply beautiful, isn't it!?"
Just 10 minutes into our flight from Kangerlussuaq to the capital of Nuuk and I was totally spellbound, my face permanently glued to the window like it was my first time flying again.
I say this with complete honesty, but flying to Greenland was the most excited I'd been about flying since going on holiday with my family to Disneyland when I was five. In my eyes travelling doesn't get much better than this.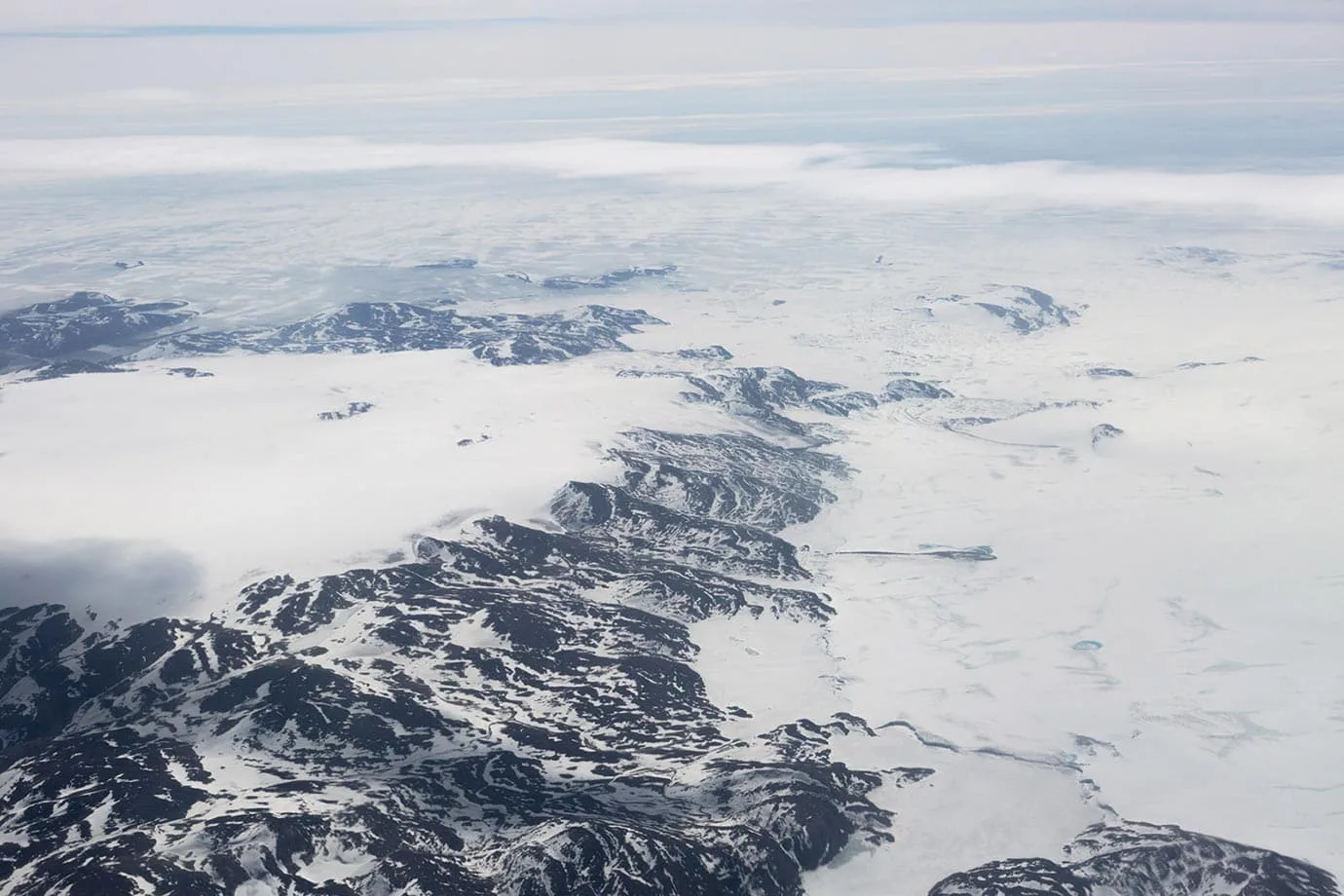 After months and months of planning, it was finally happening, we were finally flying to Greenland.
The last time Brianna, Brian and I were in Europe together was when we were on a shoot in Sicily. It was there that we talked about our bucket-list countries, the ones we wanted to go to above all others. And what was at the top of that list? Greenland.
After Sicily we started talking about Greenland more and more, about where we would go and what we would do if we ever went there, but I don't think any of us thought it'd really happen. I mean, who travels to Greenland? But then we started talking to Visit Greenland (the tourist board) and all of a sudden our dreams were to become reality.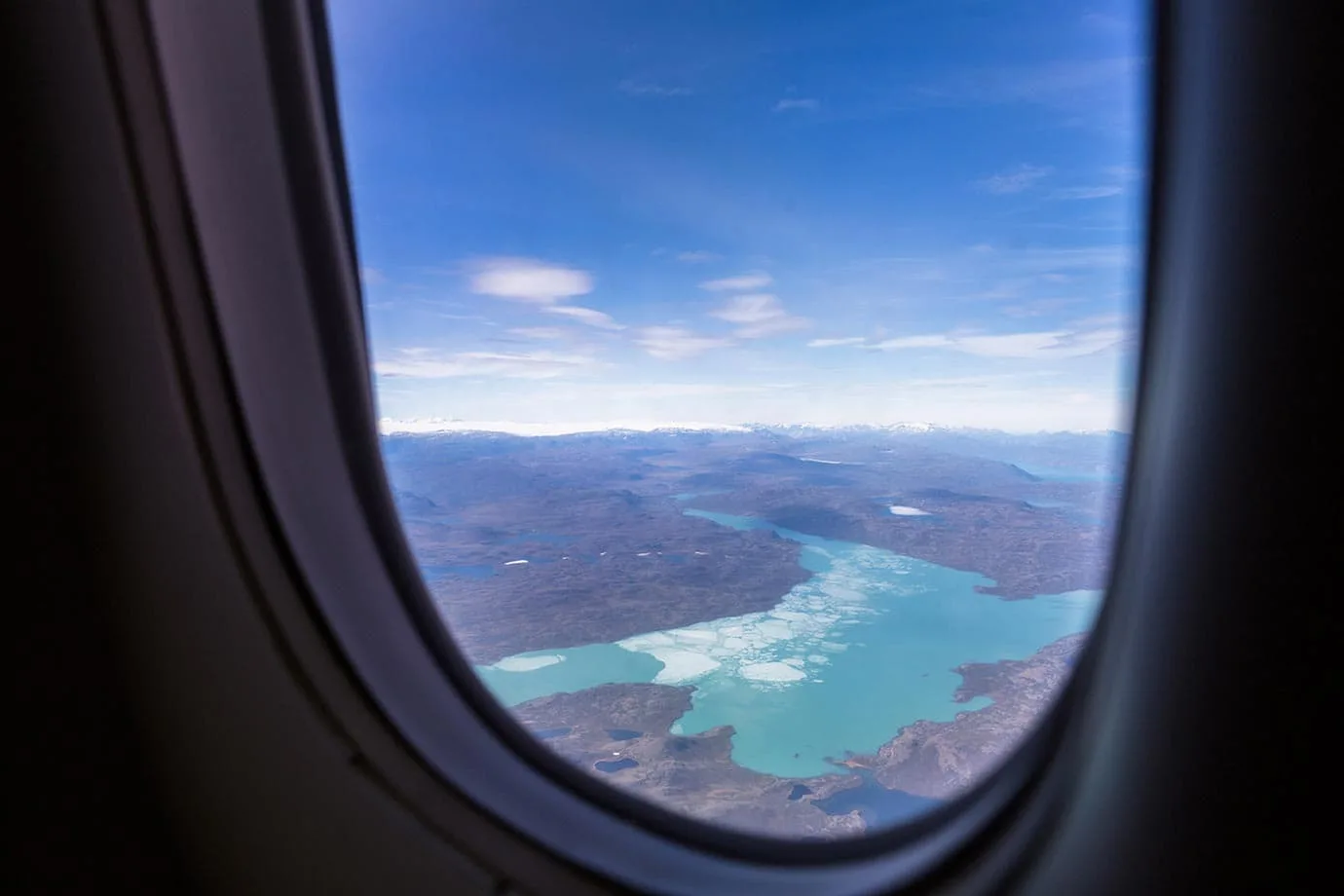 As we started to plan our trip we soon discovered that you can only fly to Greenland with Air Greenland from either Copenhagen in Denmark or Reykjavik in Iceland. As I know Copenhagen quite well and as we have some friends there we decided to spend a few days shooting a new episode (COPENHAGEN – Travel in Copenhagen, Denmark) in the city. For us, this was the perfect way to get the three of us back together and to prepare for Greenland.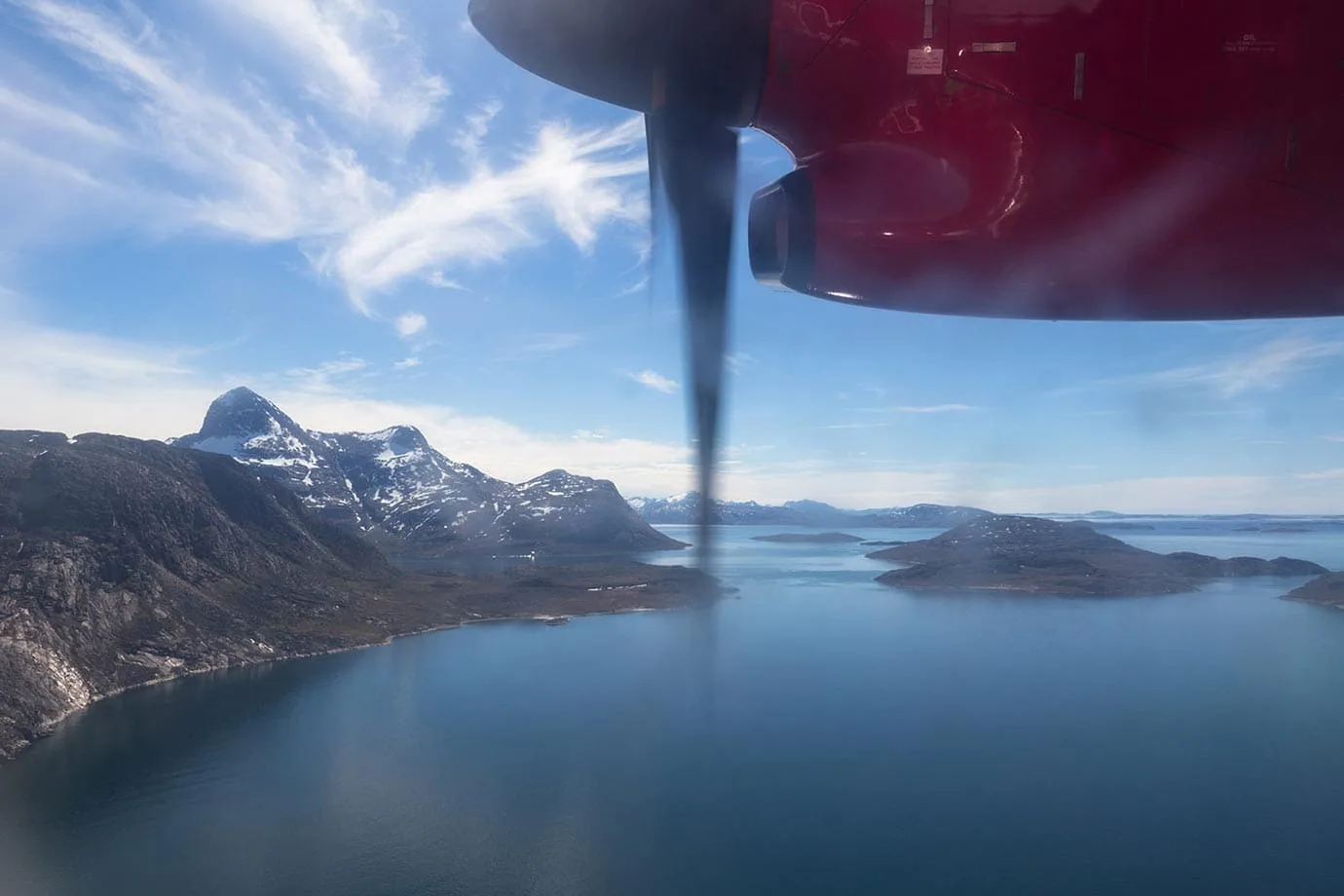 After a few great days shooting in Copenhagen where we saw all the city had to offer (well, a lot of it anyway), it was time to finally catch our flight to Greenland.
Greenland is surprisingly far from Copenhagen. It takes about five hours to fly to Kangerlussuaq, the main transport hub on Greenland just north of the Arctic Circle, then another hour to fly onto the capital of Nuuk.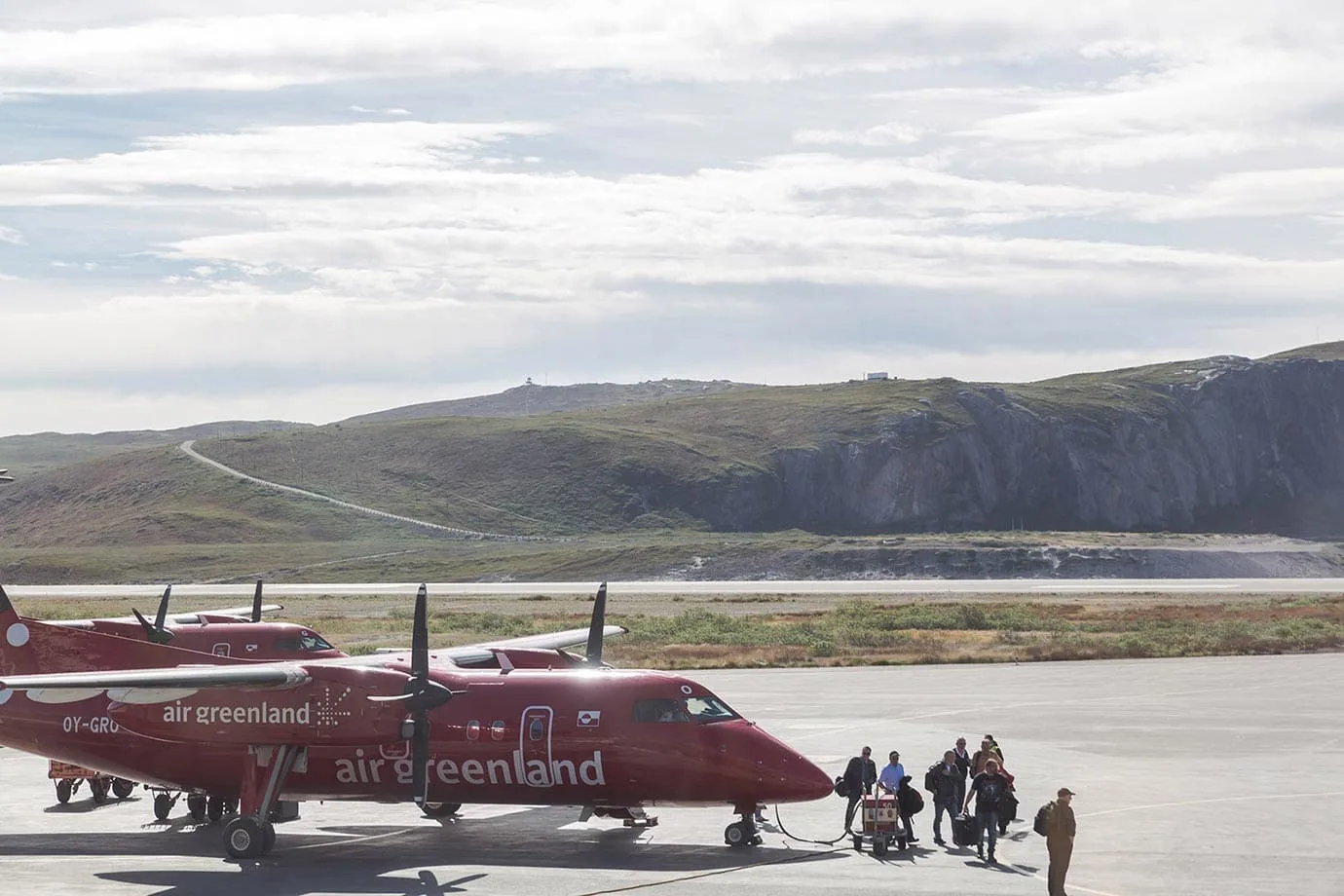 Those first five hours flew by, and once we got to Kangerlussuaq our excitement levels reached new heights when we learned that we were flying to Nuuk in a tiny 20-seater plane.
The thing about most of Greenland is the towns are small and the airports are smaller, so you can only really get around in these tiny 20-seater propeller planes or by helicopters.
Being the big kids that we are, we made sure we got the best seats in the house at the very front of the plane, and that short flight from Kangerlussuaq to Nuuk was like a one-hour rollercoaster. No matter where I looked out the window I was greeted with some of the most stunning scenery I've ever come across, but when we flew over the ice sheet I just couldn't stop grinning.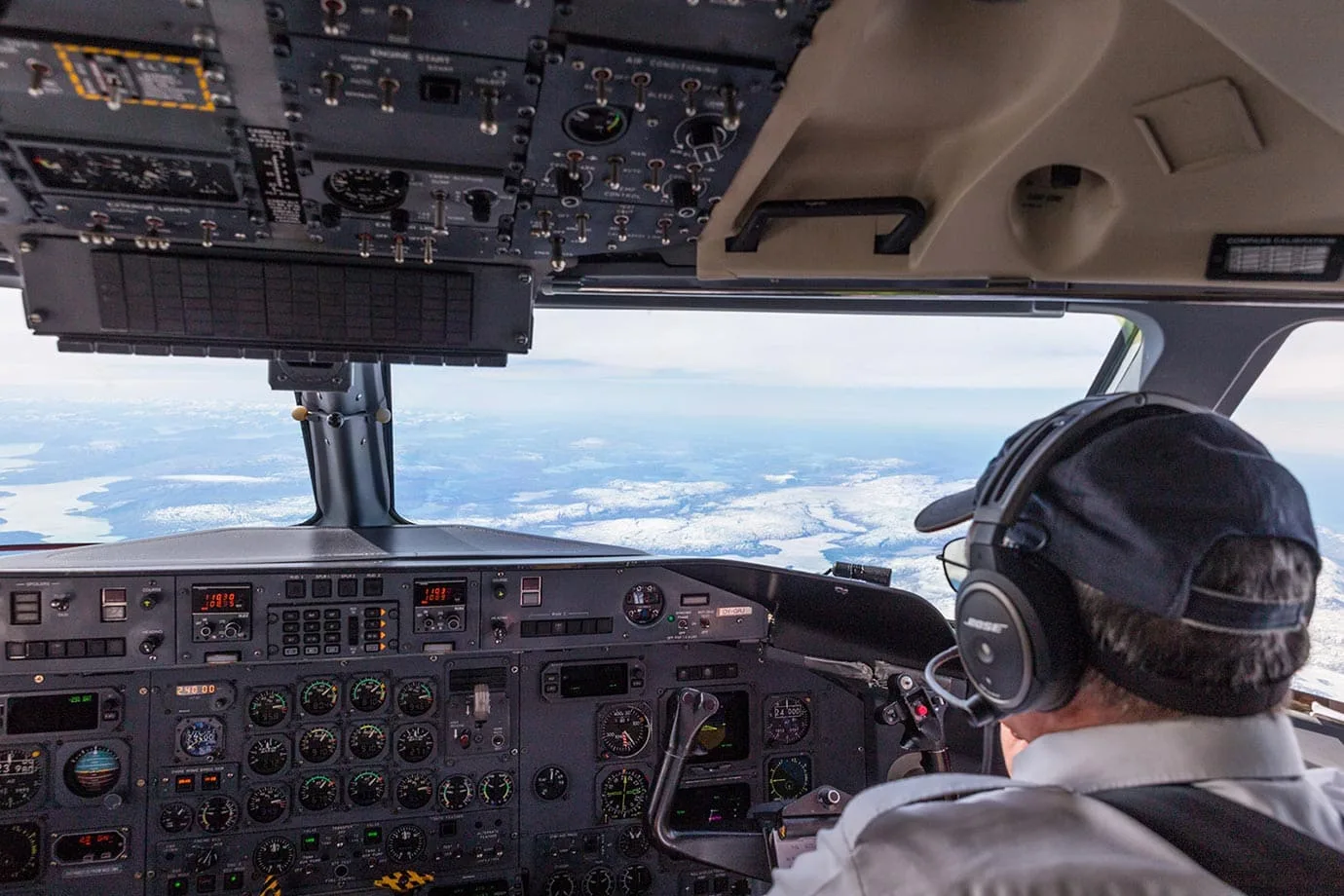 To make things even better, the one flight attendant obviously saw our excitement (or the fact that we had our cameras out) and invited us into the cockpit. WHO KNEW YOU COULD STILL GO INTO THE COCKPIT!?
There was got to see the pilot's view of flying over Greenland, of the mountains and ice all around us, and the pilot told us all about how this has to be one of the most beautiful commutes in the world. After seeing it for ourselves we couldn't disagree!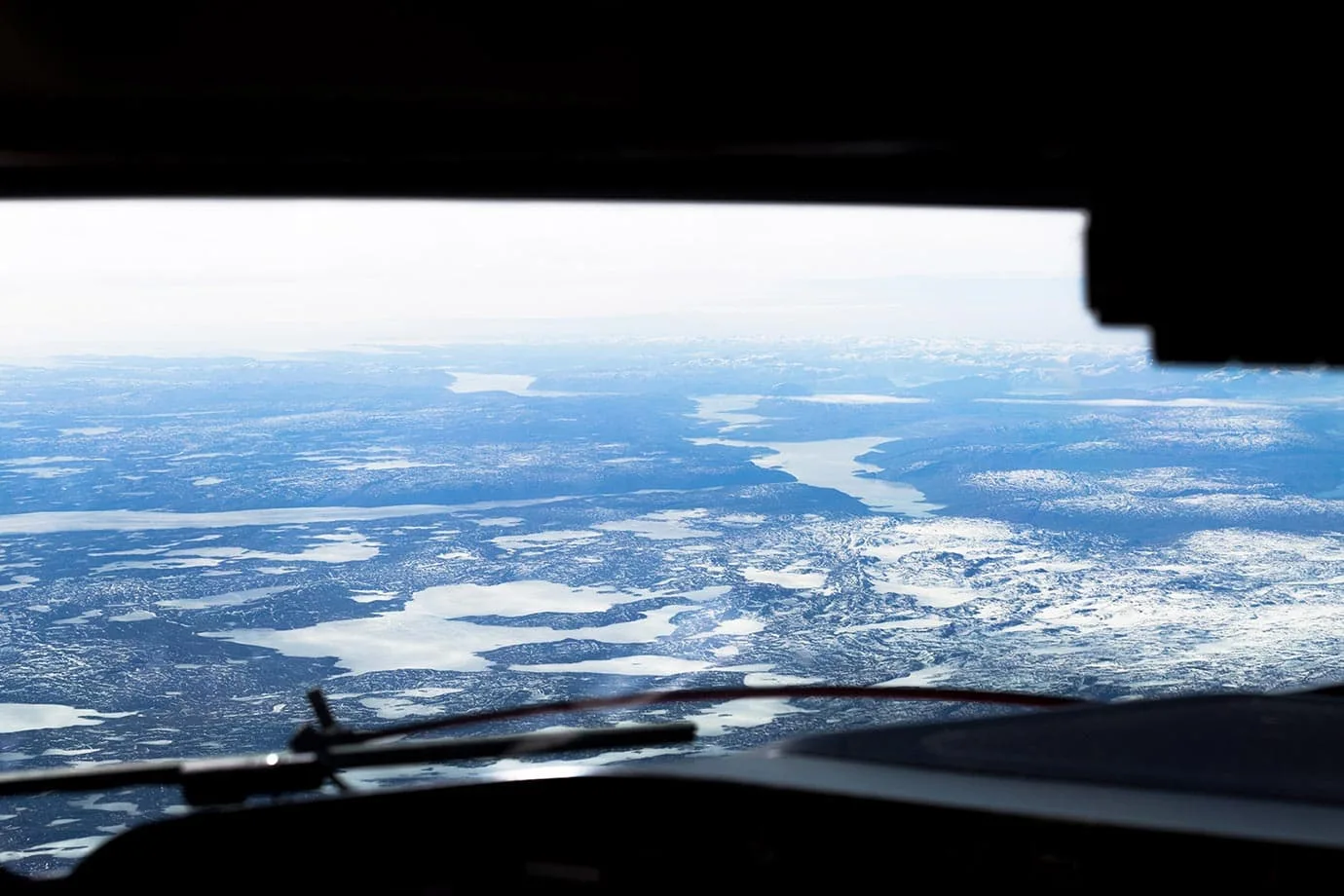 After months and months of planning, after months of dreaming about it, we finally made it to Greenland. And after feeling like a kid again, after grinning for an hour solid, I should've known that the flying to Greenland was just the start of things to come…
Save