How Greenland beer being brewed from a 4000-year-old iceberg is becoming a symbol to unify the country
Greenland is going through a bit of a gastronomic revolution at the moment. And that includes Greenland beer too.
With restaurants such as Sarfalik at the forefront of fine dining and food blogger Anne Nivíka Grødem challenging people's perceptions of cooking, people are starting to change their approach to food and drink in Greenland.
Today, people are starting to use locally sourced ingredients much more than ever before as opposed to relying upon foreign imported foods. There's very much a sense of "this is Greenland, this is our food."
There's no hiding from the fact that Greenland relies heavily on foreign imported goods – being as island cut away from everything it just has to – but slowly things are changing.
A lot of that's down to the Greenland beer revolution too.
The birth of an idea
When we visited Narsaq in southern Greenland we stayed with Kattie and Fridrik, owners of Hotel Narsaq.
Kattie and Fridrik are two of those people who aren't happy unless they've got a hundred projects on the go. When Fridrik found out that the local brewery was closing down a couple of years ago he decided to buy it and revive it. That's how Qajaq was born.
Knowing nothing about beer (except for how to drink it), Fridrik and his brewmaster Isaac are now at the heart of this beer revolution with a strong message – this is Greenland beer, brewed in Greenland, for Greenlandics.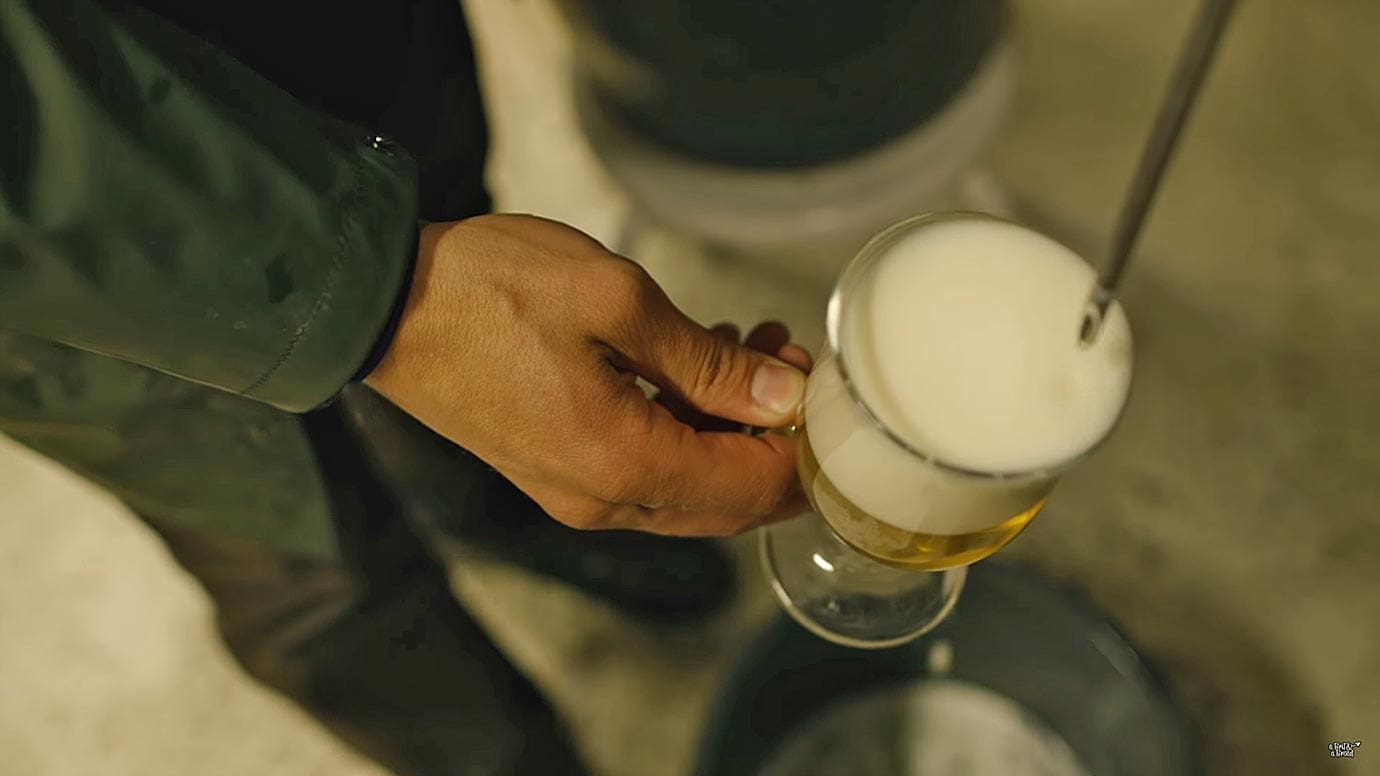 Qajaq; Greenland beer for Greenlandics
Why I hear you ask?
"99% of the beer sold here in Greenland is either Carlsberg or Tuborg that's brewed in Denmark, which is insane considering that we've got such pure, beautiful water."
The hardest challenge Fridrik faces if changing people's perceptions of buying a Greenland beer over a cheaper, imported Danish beer. "We're want to introduce Greenlanders to good Greenlandic made beer. It takes time to introduce a new drinking culture to a country but we're patient.
"We want our beer to create a strong Greenlandic symbol to unify and educate people. I believe it can be done and hopefully put one tiny foundation towards a revolution against foreigners. That's the idea anyway."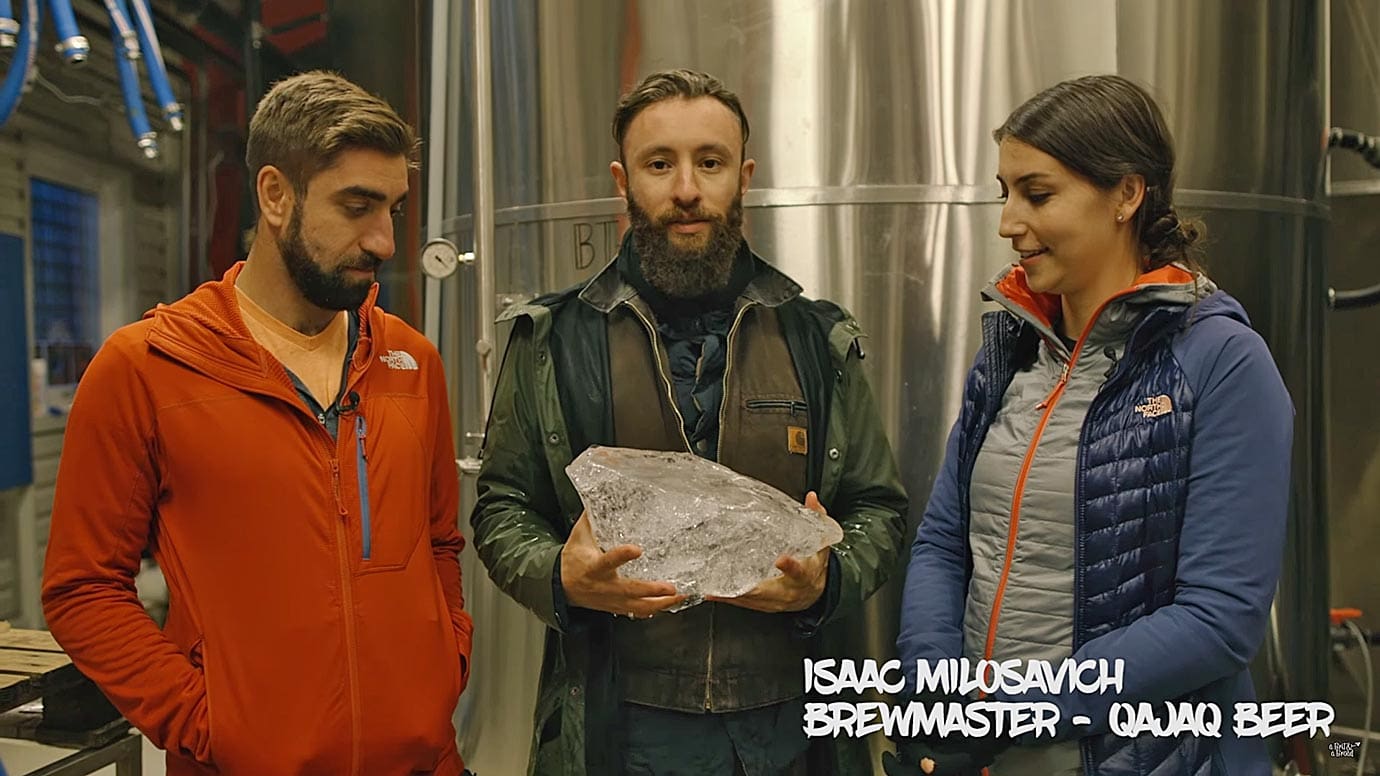 How icebergs are being use to make beer in Greenland
Fridrik truly believes that in time, in 12-18 months, that Greenlandics will be drinking locally brewed beer instead of foreign imported beer. Why? Because of icebergs.
As Fridrik's already said, the water used to brew the beer doesn't get any purer than in Greenland, and at Qajaq they're even using iceberg water to get an even cleaner taste.
But does it really make it taste any better?
"Yes, for sure! It's water which has been frozen for 1,000-4,000 years ago, it's as pure as it can be, but not only that you get the feeling you're drinking history." I like that idea.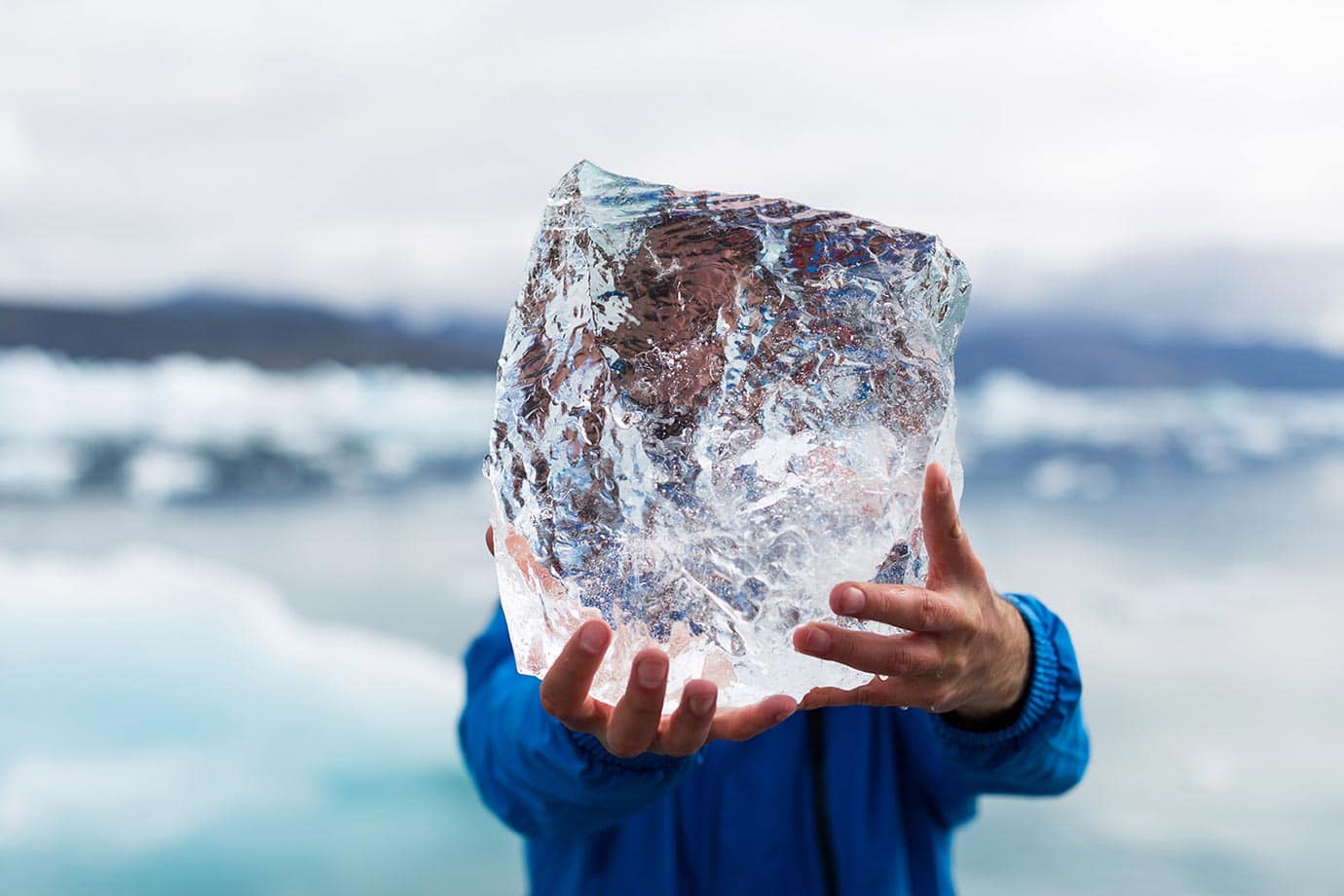 Ice harvesting in Greenland
While we stayed with Fridrik we thought we'd help out a little bit, add an extra pair of hands – that's when we went ice harvesting.
Don't worry if you have no idea what ice harvesting is – we didn't either – but basically it involves sailing around looking for the purist iceberg, hacking off some huge blocks of ice, and then processing that iceberg water to make beer. Sounds easy, right?
I'm not going to lie, we explain it a lot better in our video on Narsaq so make sure you watch that:
[arve url="https://www.youtube.com/watch?v=hdwZGkL3Wzw" thumbnail="5131″ title="Greenland Beer: Join the beer revolution in Greenland" description="Greenland Beer: Join the beer revolution in Greenland" upload_date="2016-10-09″ duration="5M31S" /]
There's no doubt about it, the beer that we drank was so clean and crisp, and the fact you're drinking it in somewhere as beautiful as Greenland makes it taste even better.
When asked what makes Narsaq and Greenland such a fantastic place to visit, he said "Greenland is amazing, pure, untouched, unique, out of this world… it's difficult to explain. I guess it's pure freedom.
"We really want people to come to Narsaq and experience what this beautiful country is like, and we feel doing that with a locally brewed beer only heightens that experience. That's what we're trying to achieve."
After experiencing it for ourselves we can assure you Fridik's not wrong…
Is Greenland beer something that you'd be interested in trying? I'd love to hear what you think so make sure you let me know in the comments below!